Updo hairstyles make women look more sophisticated. You don't need to worry about your hair is not long enough for updo hairstyles because there are actually some stunning updo hairstyles for medium length hair. In today's post, we have collected 20 easy yet rather pretty updo hairstyles for women with mid-length hair. Just stay here and find the best one for yourself. Enjoy!
Casual Chic Messy Bun for Medium Hair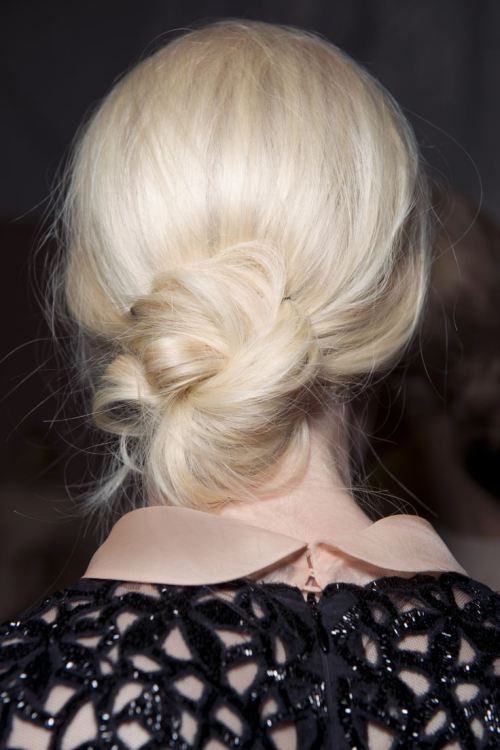 With some messy effects, this blonde low bun looks just casul chic. You can finish it in less than 2 minutes. Just have a try.
Easy Side Bun for Medium Hair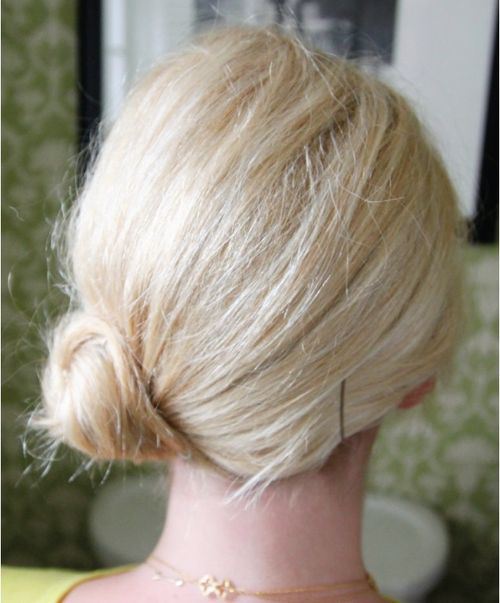 Medium hair women will look quite feminine when they comb all of their hair to one side and make a simple bun. If there is still some short hair, you can turn to the bobby pins for help.
Messy Twisted Updo Hairstyle for Medium Hair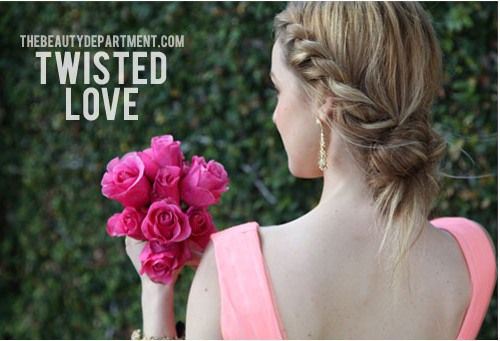 The twisted hair on one side upgrade the casual low bun. It is a quick and chic hairstyle for every fashionista.
Sweet Updo Hairstyle with Double Braids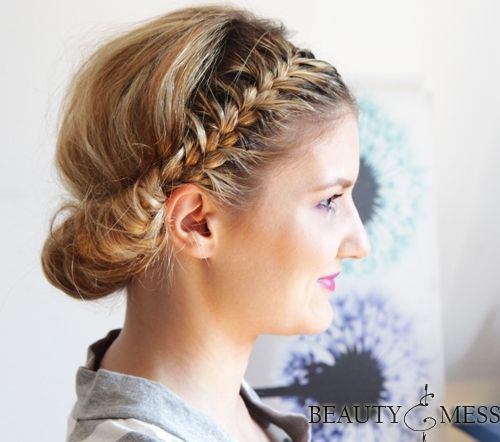 This updo hairstyle is quite special with the double braids and the messy hair roll. It will make women look sweet and stylish with no effort.
Romantic Braided Updo for Black Hair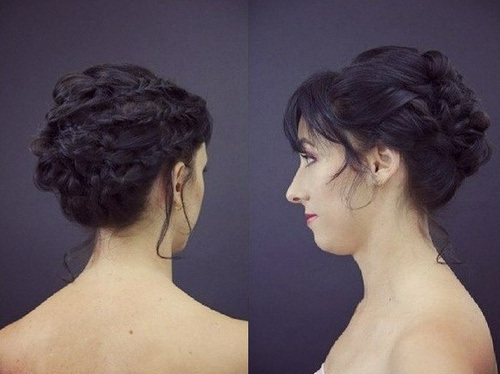 Black hair color will make your hair look strong. To make the black updo hairstyle more stylish, some braids have been created. Plus, the curly hair strands hanging down, which make this hairstyle even more romantic.
Gorgeous Fishtail Braided Updo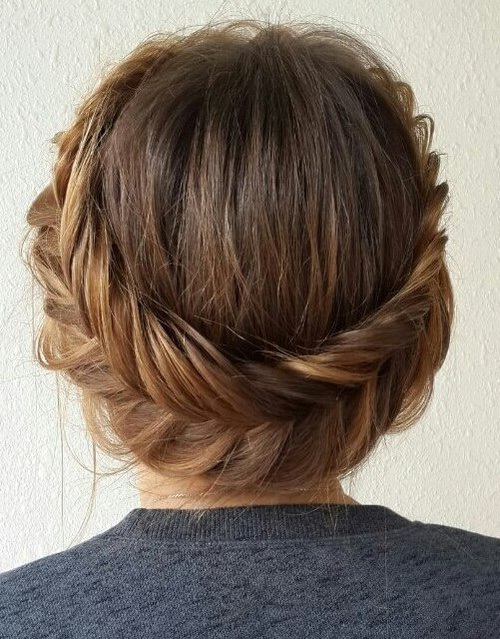 The fishtail braided crown hairstyle is indeed beautiful and it won't take you a long time if you practice more.
Pretty Fishtail Braided Updo Hairstyle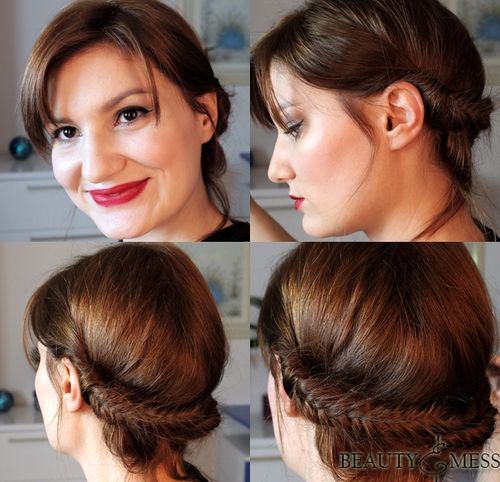 Braided updo haistyles are effortless chic and the fishtail braid can make it look more stunning.
Chic Messy Updo Hairstyle for Wavy Hair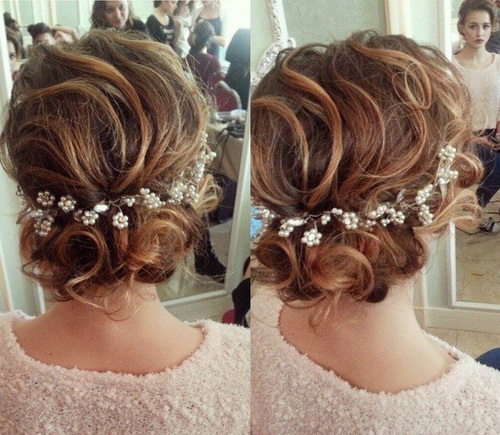 Tousle your hair loosely and messily to create some volume. Then secure the hair up with pins casually. Finally, wear a simple hair accessory. Thus, you can get a chic and elegant updo hairstyle for your wedding or some important occasions.
Fabulous Updo Hairstyle with French Braids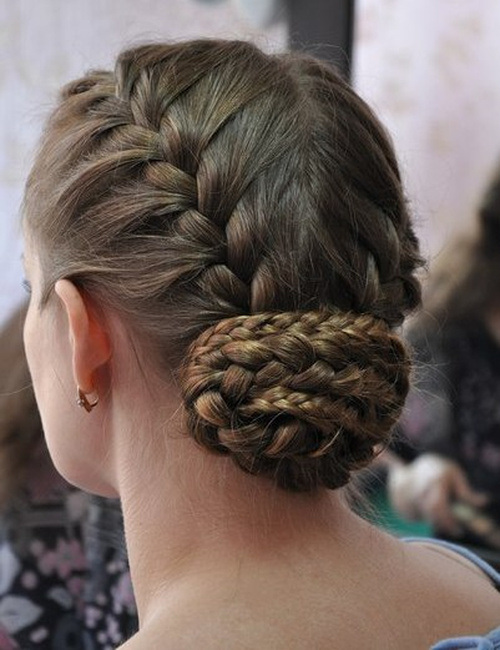 If your hair is longer and thicker, you've got the chance to try this fabulous braided updo. It looks great on all women and all occasions.
Romantic Curly Updo Hairstyle with Accessories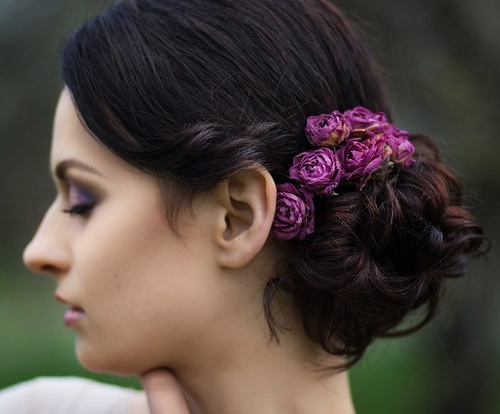 The curly hair looks effortless chic when it is styled into a side bun. Some flowers make this pretty hair look more romantic for some special occasions.
Rolled Updo with A Headband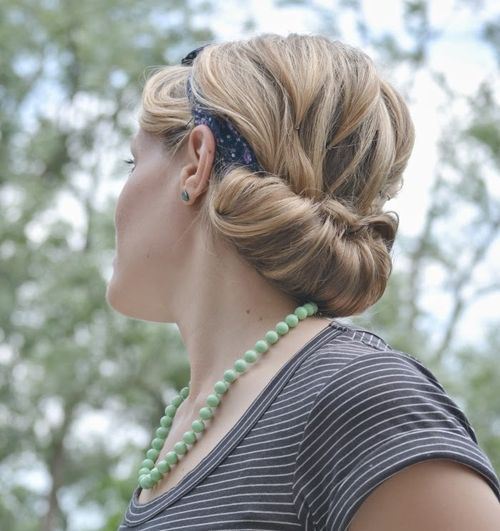 Take advantage of the headband, and you can get a fabulous hairstyle without any efforts.
Red Braided Crown Hairstyle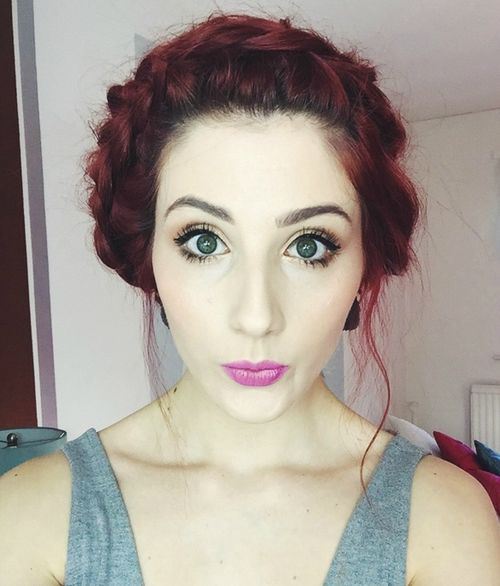 We all know the braided crown is lovely. However when you turn them into a red color, you will find they will look more fashionable.
Stunning Braided Updo Hairstyle
This is a great updo hairstyle for women who want a graceful look. The reddish brown hair color make this hairstyle look more youthful.
Messy Hairstyle with A Casual Roll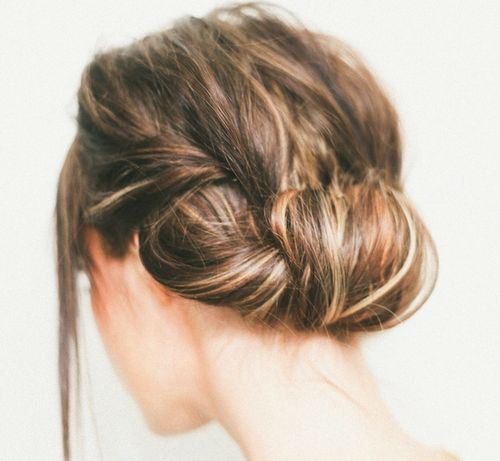 The highlighted hair looks so fantastic when you make it into a casul hair roll. Tease the hair in the back messily so that your head can be in a better shape.
Fashionable Braided Updo for Medium Hair
The messy bun looks more fashionable with the upside down braid. All young womoen can have a try and if you have a daughter, she will be excited to wear same hairstyle with you.
Elegant French Twist Hairstyle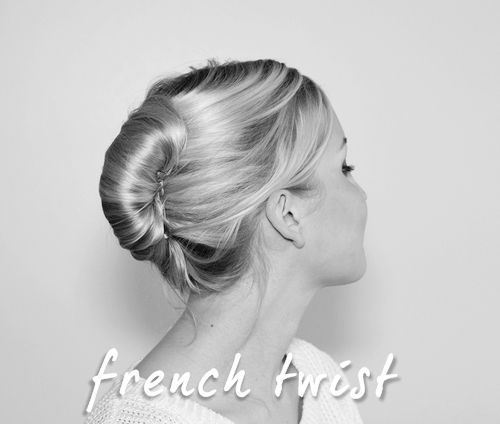 The french twist hairstyle is quite easy to make and you can wear this hairstyle on all occasions.
Stylish Twisted Updo Hairstyle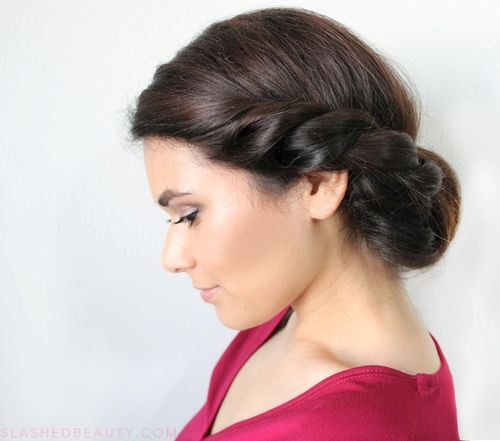 If your hair is thick and you don't want a big bun, just experiment with this stylish twisted updo hairstyle.
Lovely Braided Updo with Bangs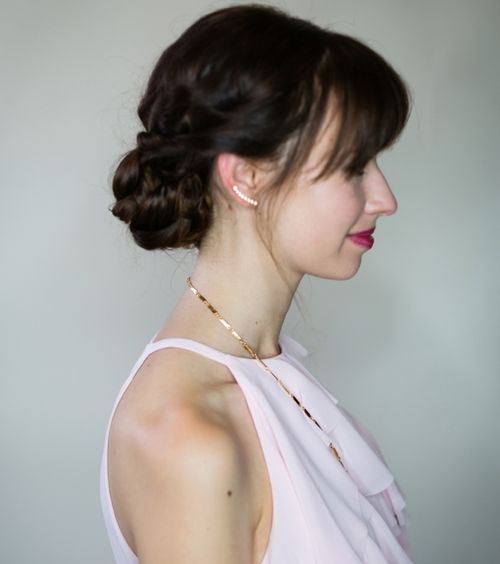 Side bangs can frame your face make the lower braided updo more feminine and lovely.
Simple Side Chignon for Mid-Length Hair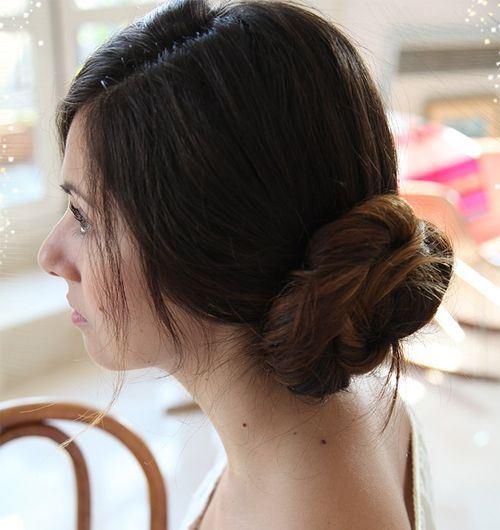 Although this side chignon is very simple, it actually looks fabulous for all women and all occasions.
Beautiful Braided Lower Updo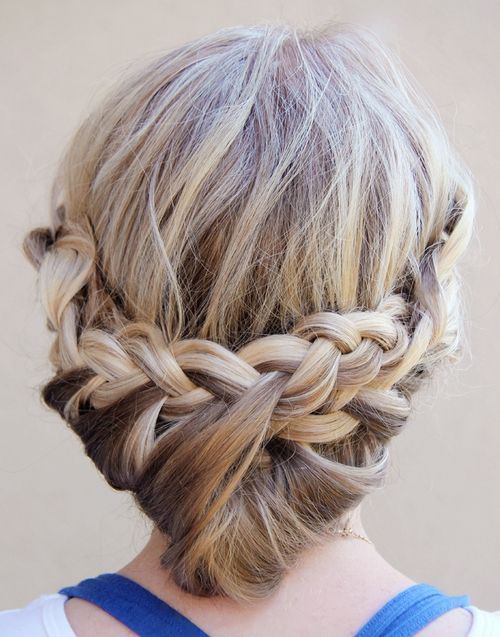 This braided updo hairstyle is very smart with some original ideas. Such a beautiful updo hairstyle is worth trying and it will turn you into a head-turner wherever you go.