Some people say that short hairstyles look better with thick hair. Does that mean women with thin hair should avoid short hairstyles? Obviously No. Today, we've made this post especially for women with fine hair. You don't have to feel frustraed with your thin hair. Because these short hairstyles are super stylish and great for thin hair at the same time.
Now, stay here and check out what we've prepared for you. Scroll down and enjoy!
Pink Short Haircut for Thin Hair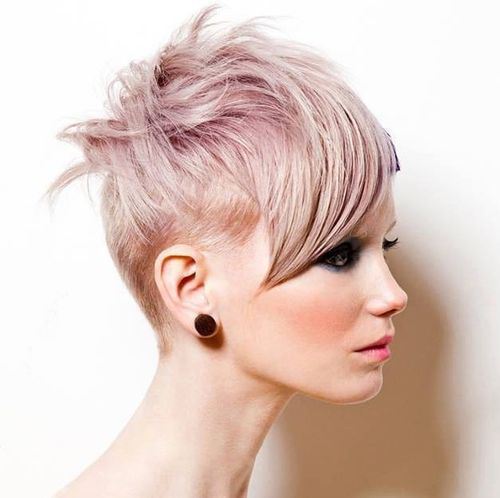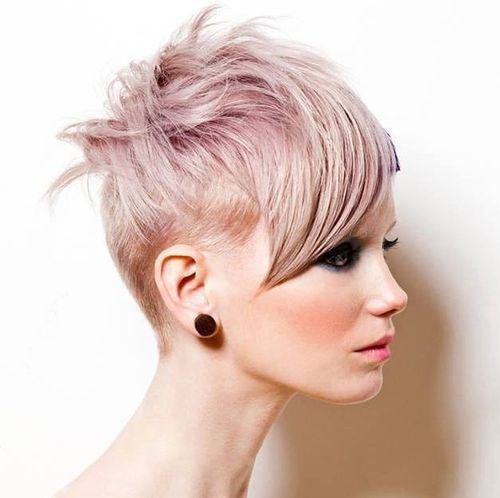 Style all your locks forward, create a chic long fringe and tease the top hair messily. You can get this faddish short hairstyle. In addition, you can highlight the top hair so that it will be more stylish.
Blonde Hair with Highlights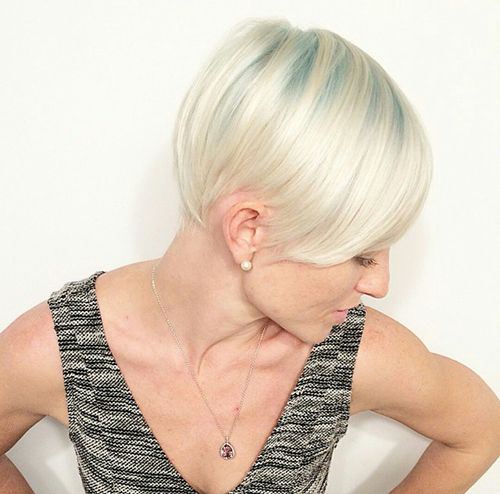 Try this blonde short haircut. It's just adorable. You can add some peal highlights on the top, which will turn the hair look much more gorgeous.
Cool Colors for Thin Hair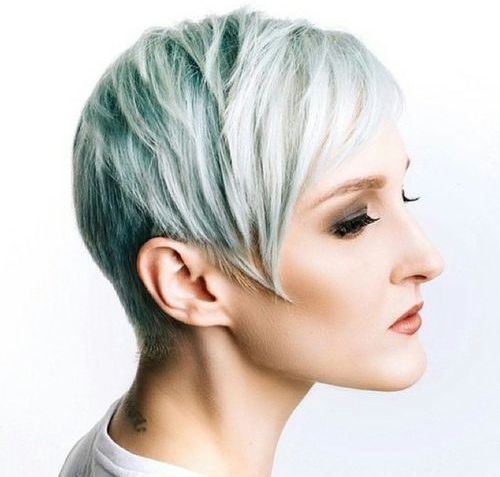 Have fun with some cool colors. This will create an effortless fashionable hair look for you.
Blonde Layered Haircut for Short Hair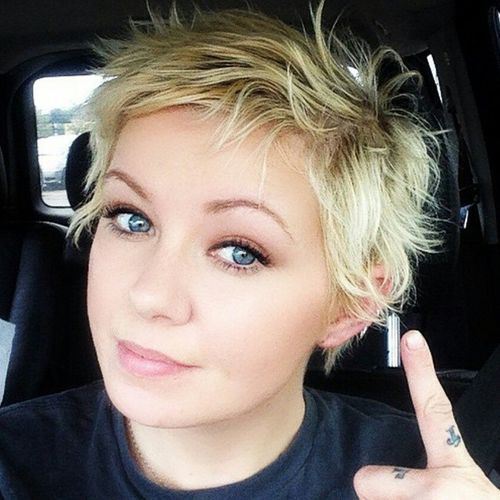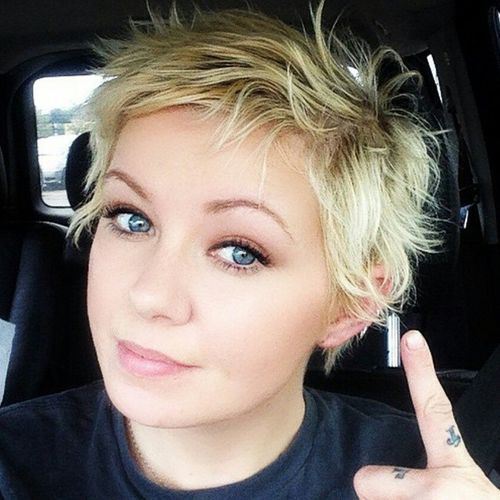 Messy layered haircuts works excellently to get the illusion of thicker hair volume.
Stylish Short Haircut for Thin Hair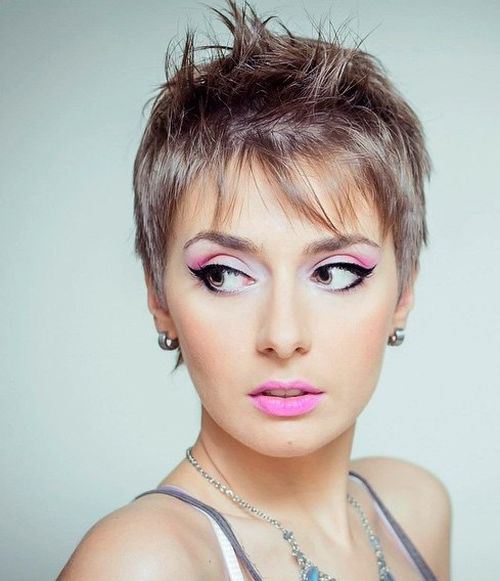 The spiked hair can add volume and height to the thin hair. If you would like to go for a cool look, just try this one.
Chic Pixie Haircut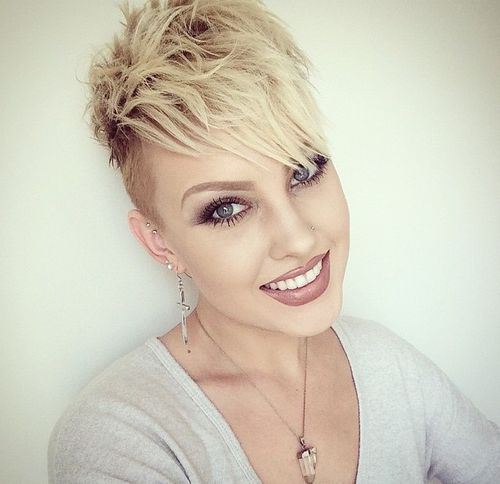 The blonde pixie haircut is edgy chic with the shaved sides. Besides, the long fringe can frame an over broad forehead.
Short Haircut with Emo Bangs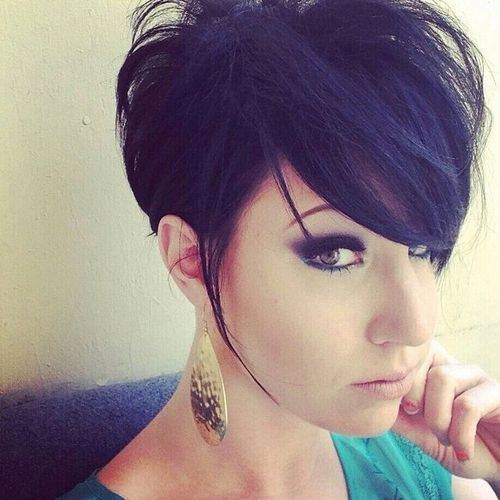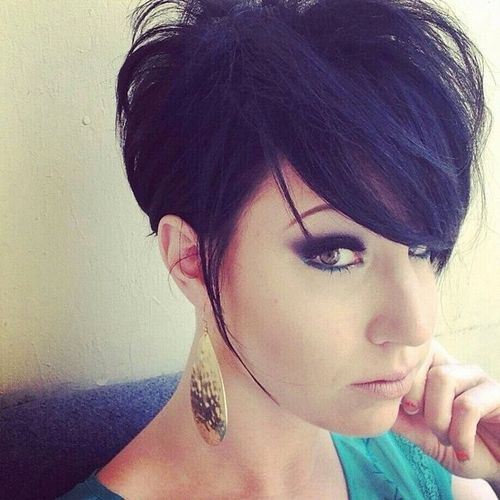 The black hair is rather stylish for women who want to rock a cold beauty look. The teased long bangs can not only frame your face but also make your hair look thicker.
Cute Haircut for Black Hair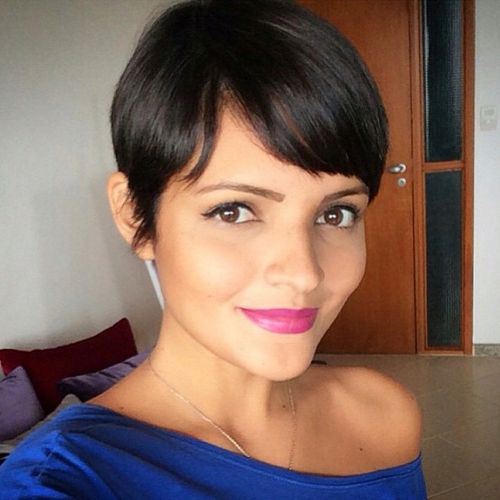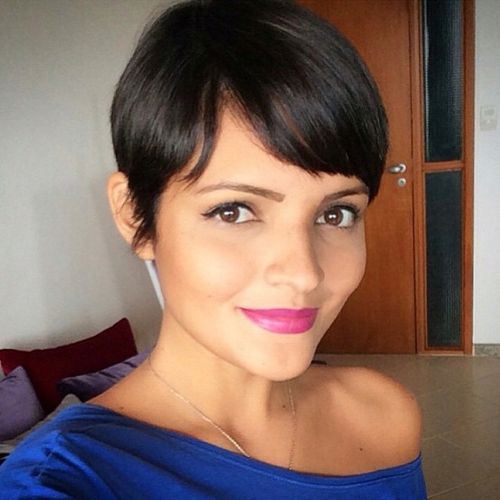 This black short hair is quite pretty. The side-parted bangs add sweetness and feminity to the whole look.
Graduated Short Haircut for Thin Hair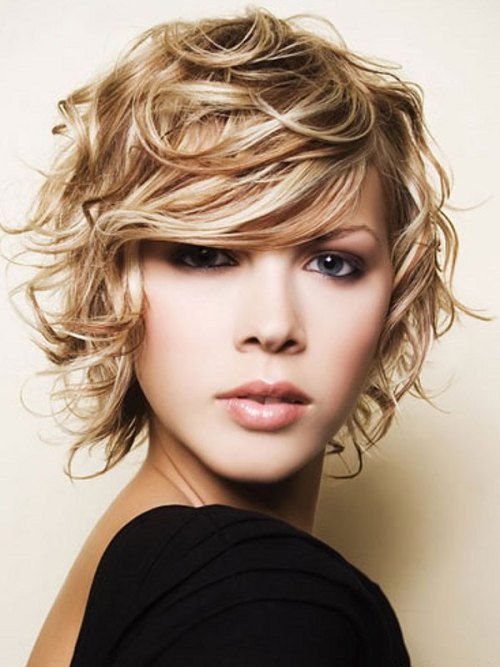 Graduated haircuts do a good job in thickening thin hair. When you style them into curls, the effect will become much more obvious.
Fashionable Curly Hairstyle for Thin Hair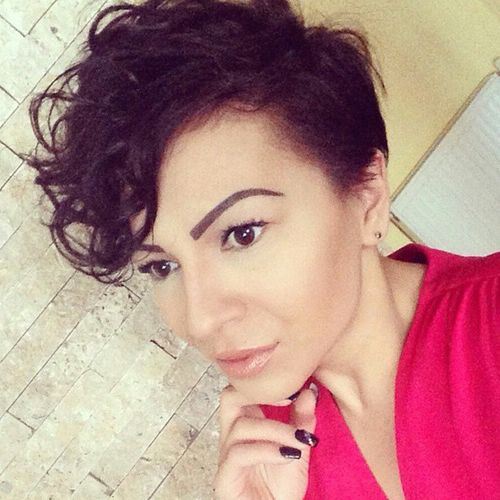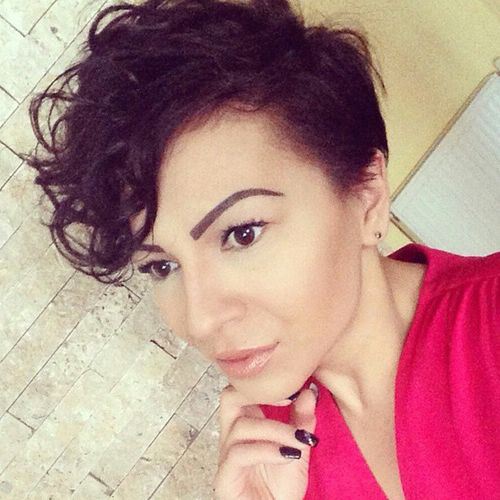 Most people know curly hair is great for women with fine hair. But do you know that it works better when you put the curls forward?
Stylish Textured Haircut for Thin Hair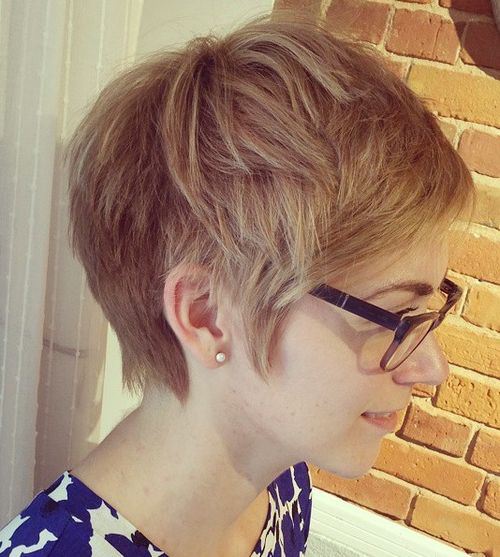 Such a simple textured short haircut is stylish enough for women with thin hair.
Short Messy Hairstyle for Thin Hair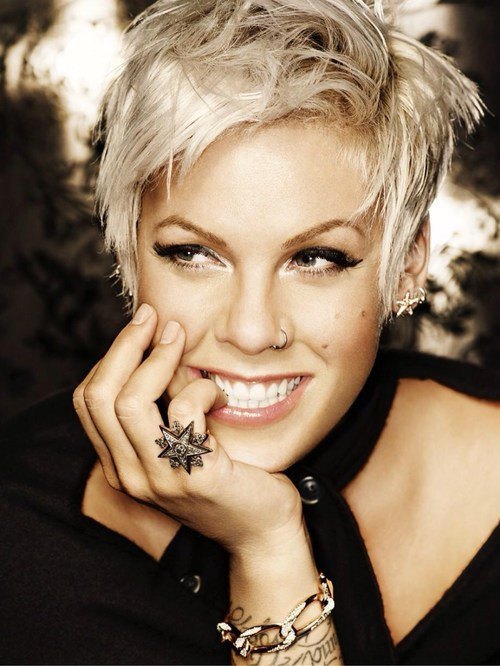 The boyish haircut also looks great with fine hair. You just need to tousle your hair messily and it's just so easy.
Lavish Pixie Haircut for Thin Hair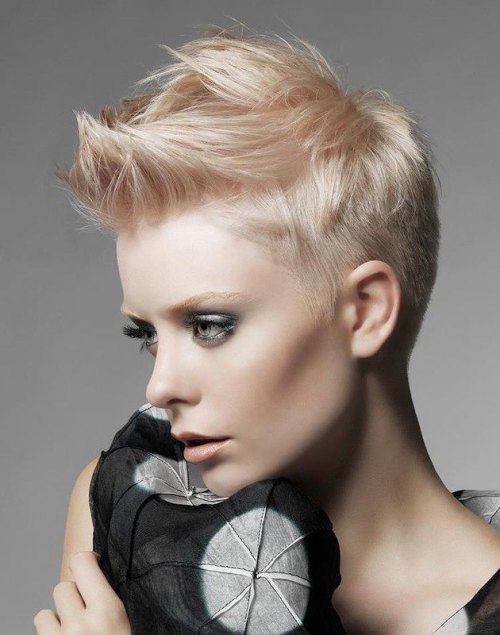 Blonde hair looks soft and pretty. And the spiked pixie haircut really lets others forget your hair is thin.
Blonde Short Hair with Blunt Fringe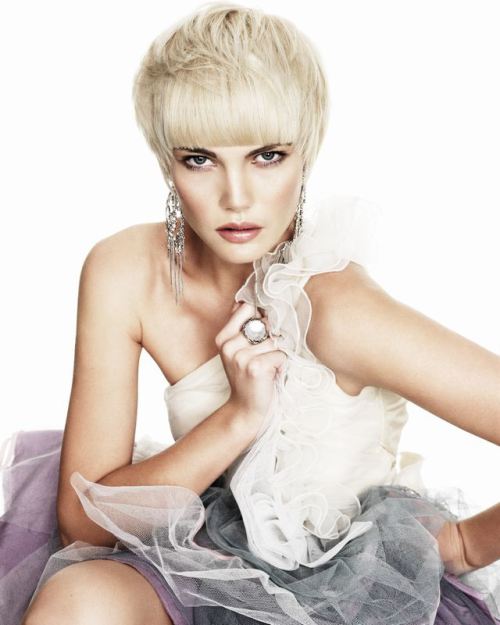 There is a dramatic contrast between the casual messy top and the sleek straight blunt bangs. It is an ideal hairstyle to make your hair look thicker and our face smaller.
Chic Pixie Haircut with A Long Fringe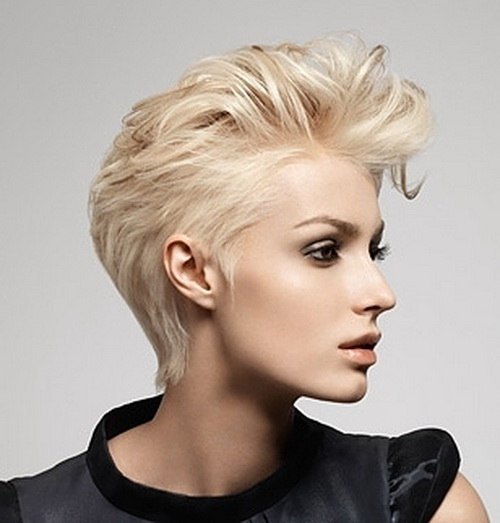 What a fashionable short haircut it is! You can tease the front hair messily and style them backward as what is shown in this picture. It looks well on all the formal occasions.
Side Braide for Short Thin Hair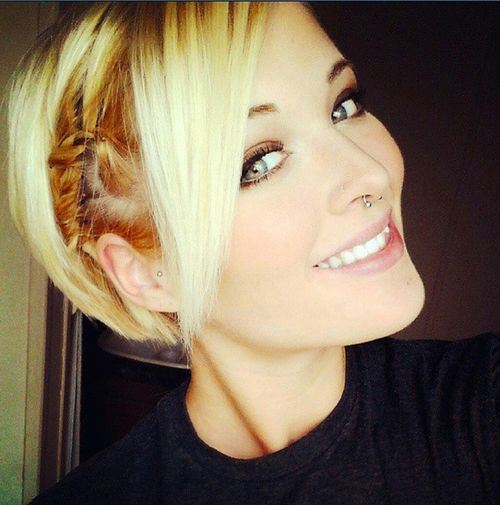 Making a side braid is also a great idea to add volume to your hair.
Pretty Blonde Bob with Long Fringe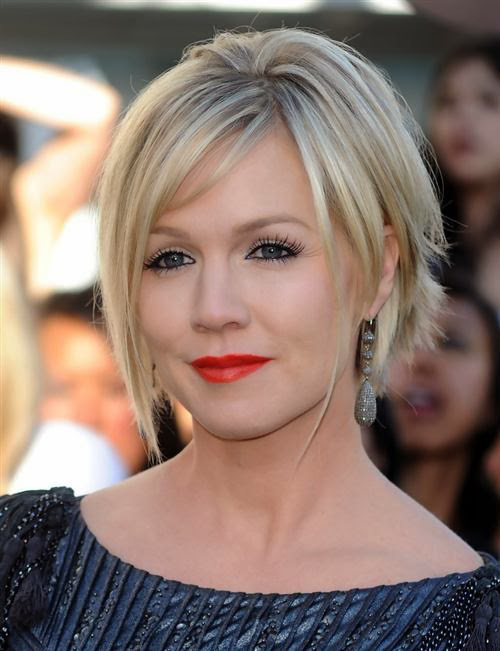 The face framing fringe makes this hairstyle suitable for all face shapes. With the top teased messily, this blonde bob is great to make your hair look thicker.
Lovely Pixie Haircut for Thin Hair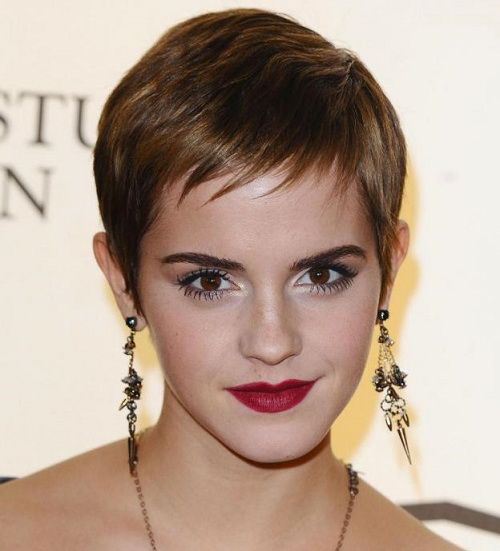 This lovely pixie haircut is wonderful for women with thin hair. However, if you don't have such a beautiful face shape, you'd better avoid it.