Some folks use the term "plus-size". Others go with "full-figured". And then there's the one that's in the title of this feature: "curvy girl". But if there's one thing that all of these words have in common, it's the fact that when you're this type of woman, you are nothing short of voluptuous. And that can make you the prime candidate for looking nothing less than amazing and sexy in your bridal gown.
So rather than recommending the type of wedding dress that's best for your body type, we thought it'd be better to pick out certain features in bridal wear that can bring out the best in you. That way, you can focus more on what you like than what the tag size is on the back of a dress that you ultimately end up choosing.
1. Strapless mermaid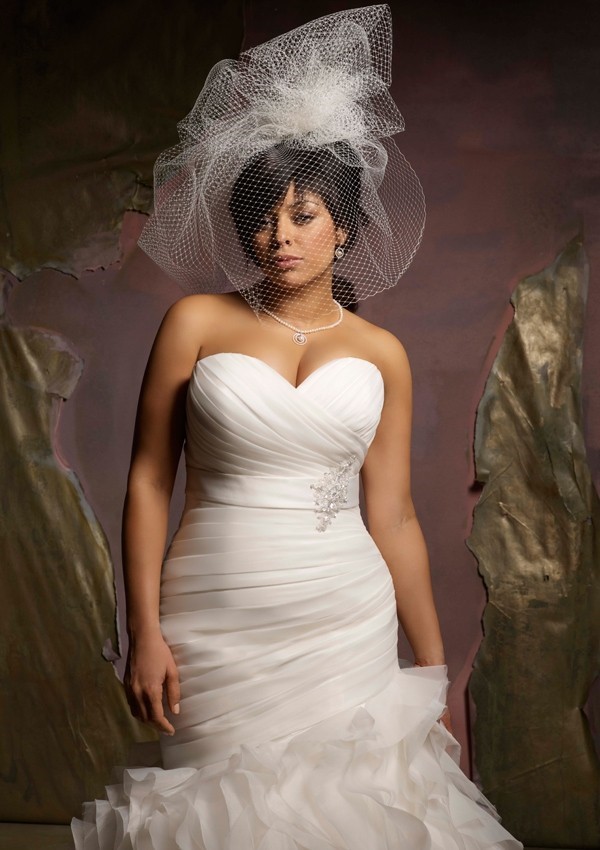 If you have a full bust line, don't shy away from strapless gowns. If they are the kind that have a mermaid shape to them, it can make you look extremely curvy, even in the areas where you might be "fuller" that you would like.
2. Sheer lace crop jacket
And what if a part of you is a bit insecure about your arms? That's OK. All you need is a sheer lace crop jacket like this one. It will accentuate the gown and your arms beautifully.
3. Satin pleated bodice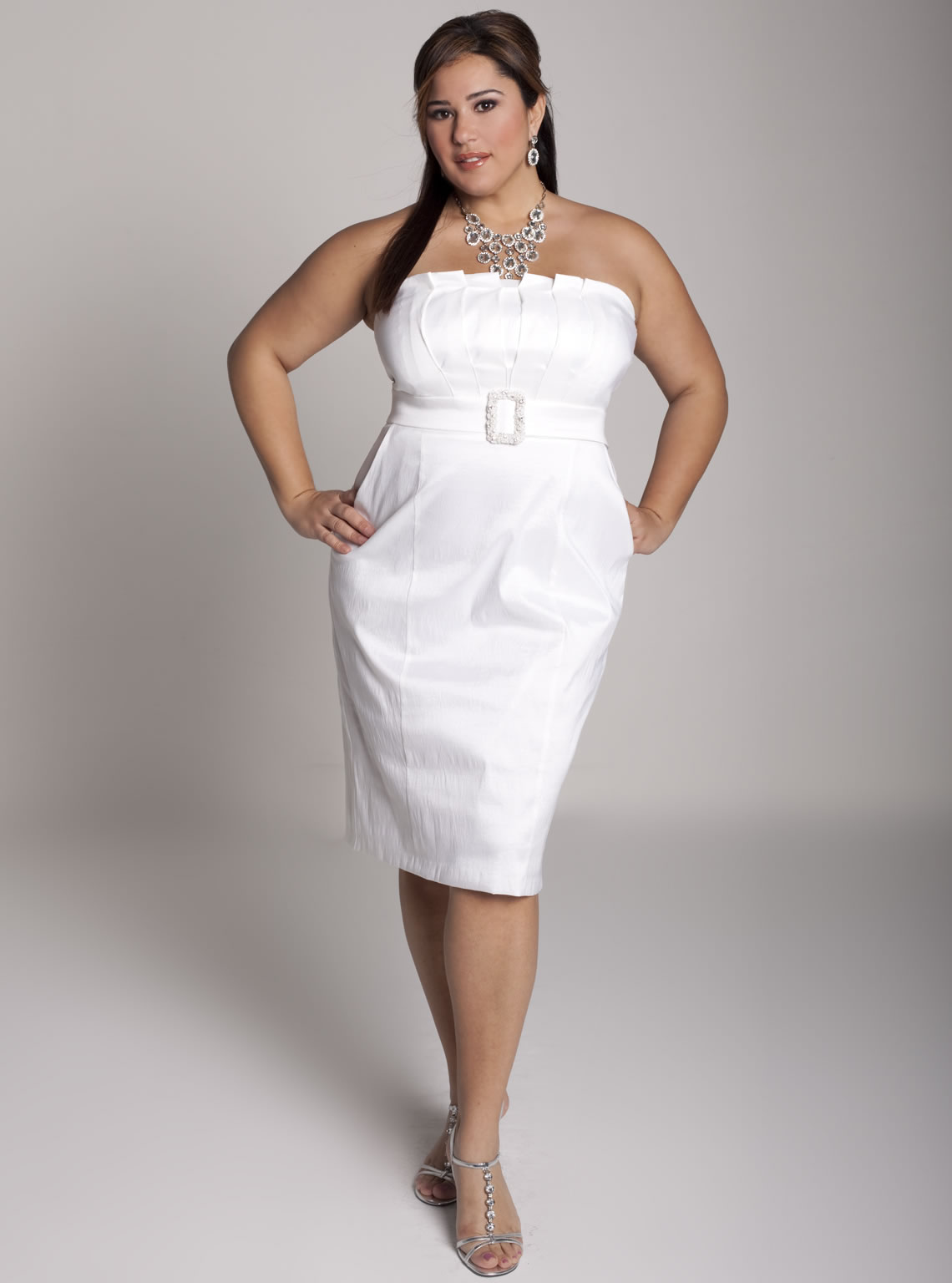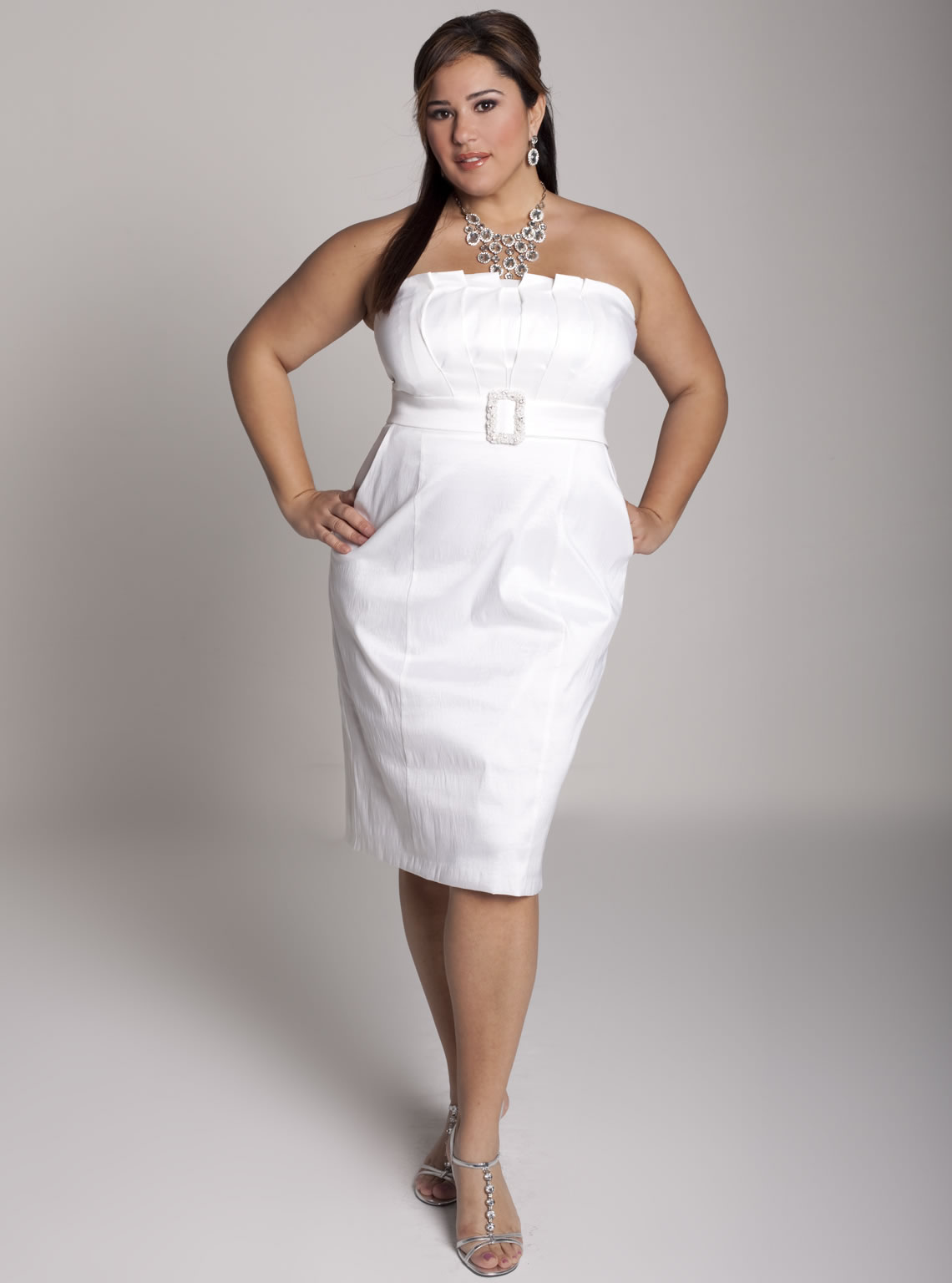 If you're the kind of woman who prefers to not wear a full skirt, you can always go with something a bit more casual like this knee-length dress. Remember that some of the best wedding attire is in the detailing. Like this satin pleated bodice, for instance.
4. Asymmetrical length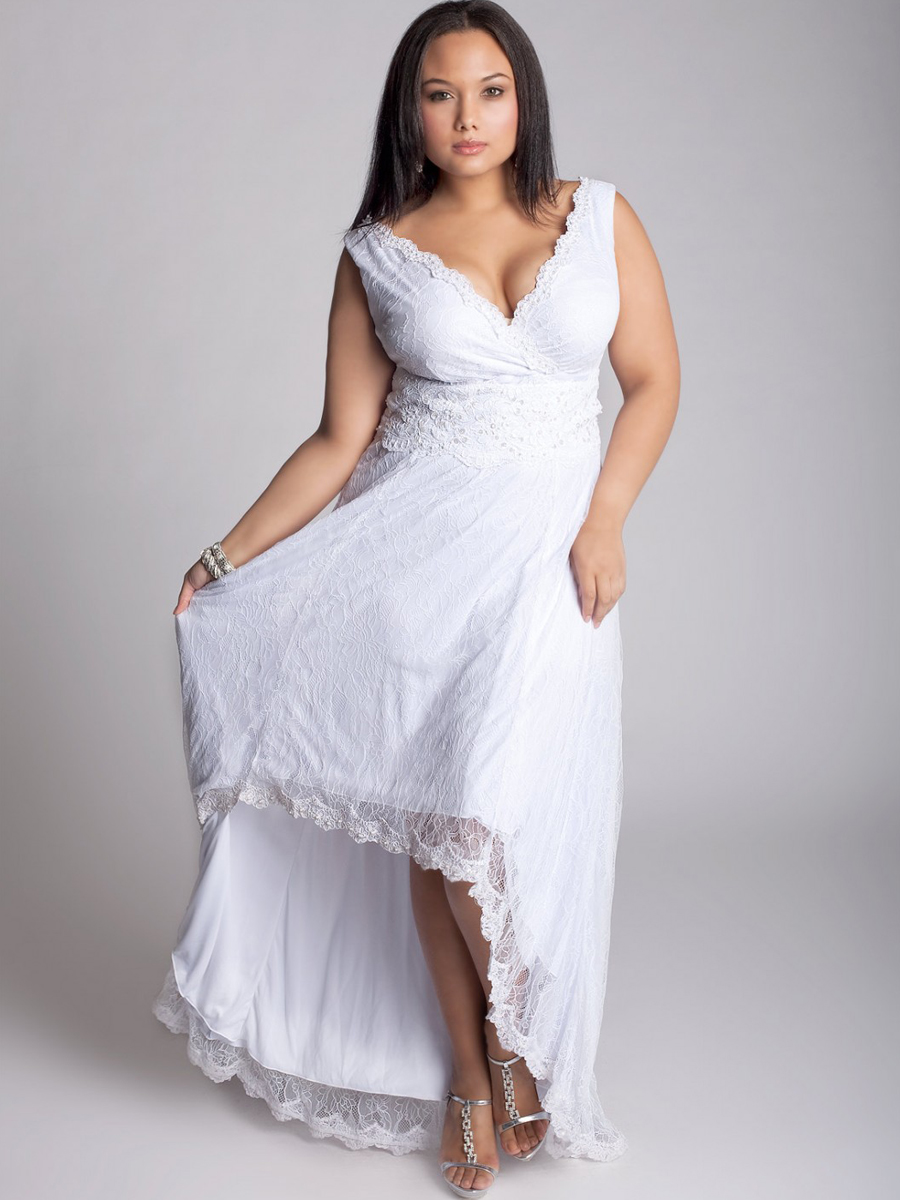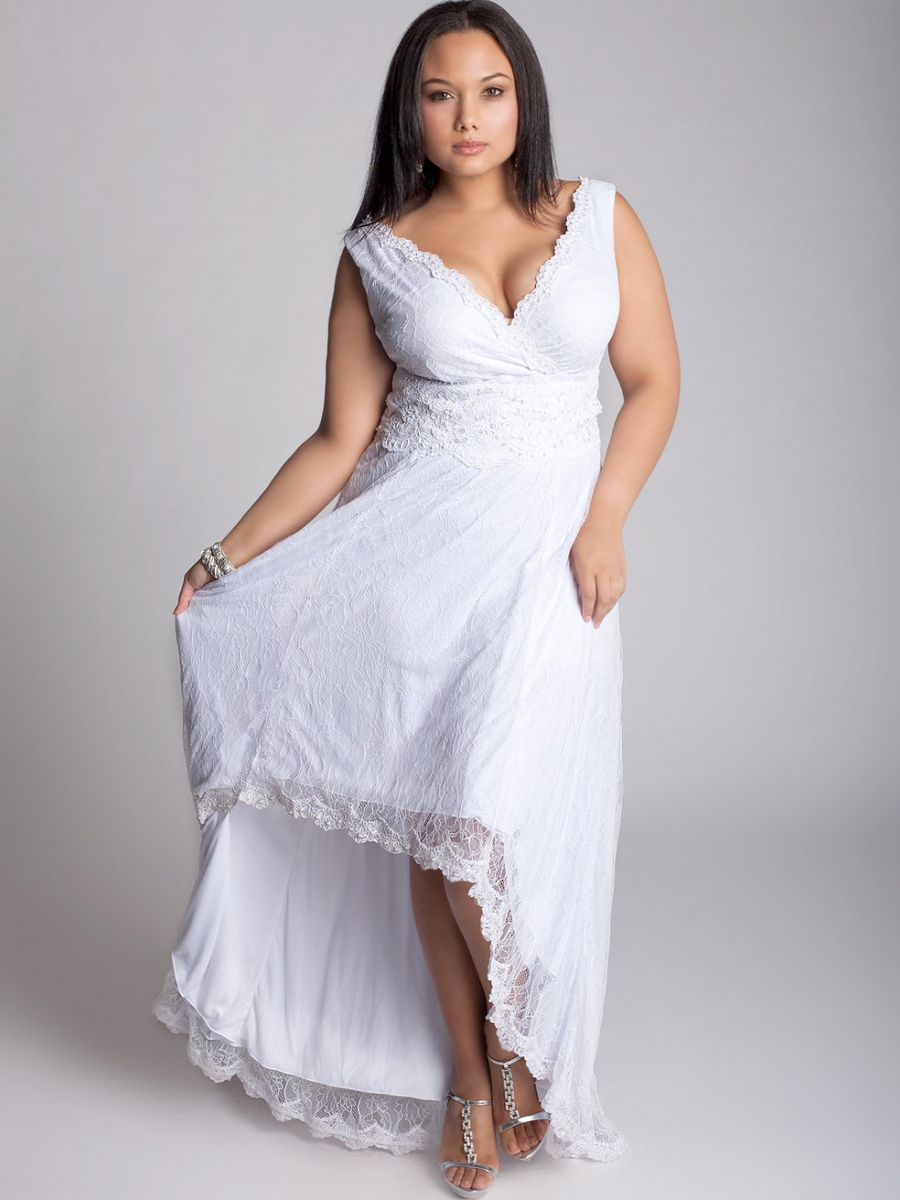 Here's a look that's sweet for a beach wedding. If you've always been told that you have legs to die for, show them of with a dress that has an asymmetrical length.
5. Lots of ruching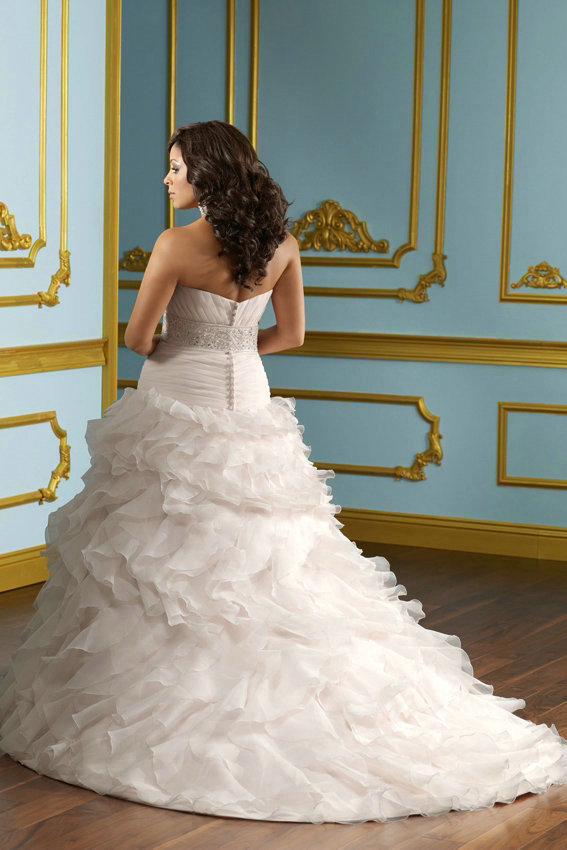 Some curvy girls run from a lot of ruching in fear that it will bring attention to areas they would prefer to keep concealed. But as you can see, ruching is one kind of detail that can make you look quite stunning. Be open to giving it a try.
6. Colored underskirt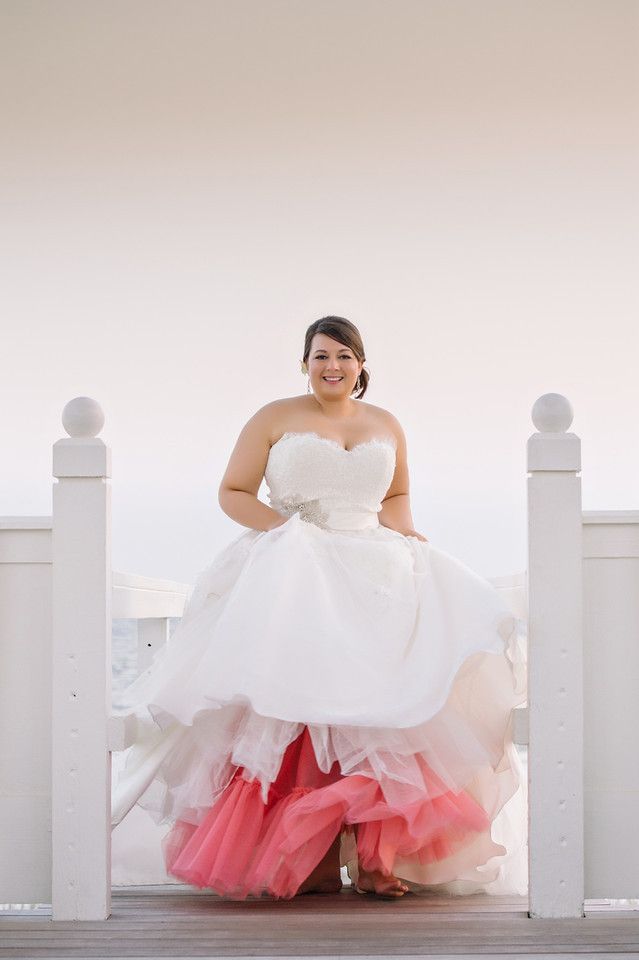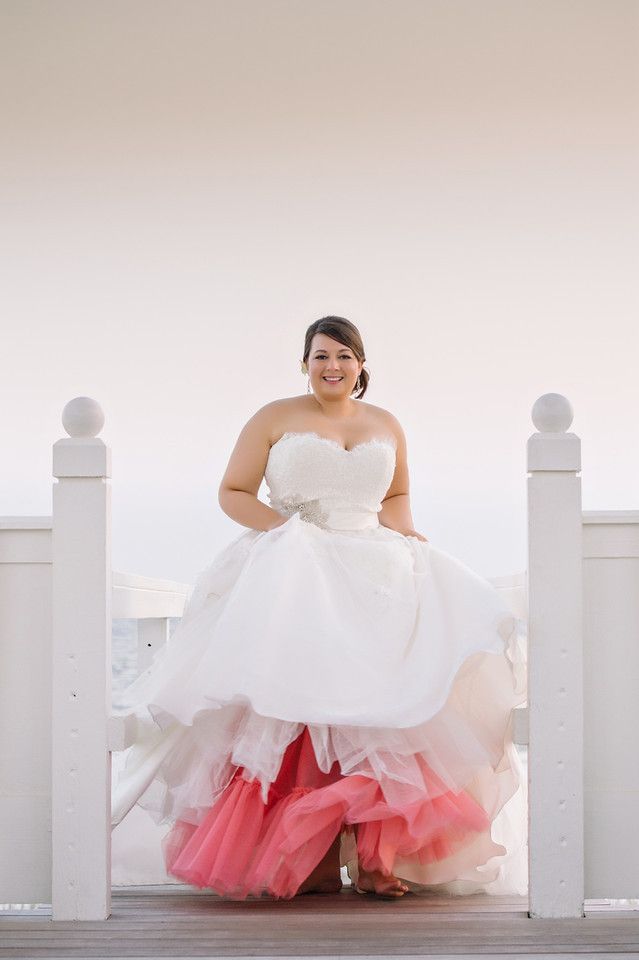 Above the waist, the dress may be described as "cute" or "sweet. Oh, but when you catch a glimpse of that pink underskirt, words like "distinctive" and "unforgettable" tend to come to mind.
7. Vintage diamond belt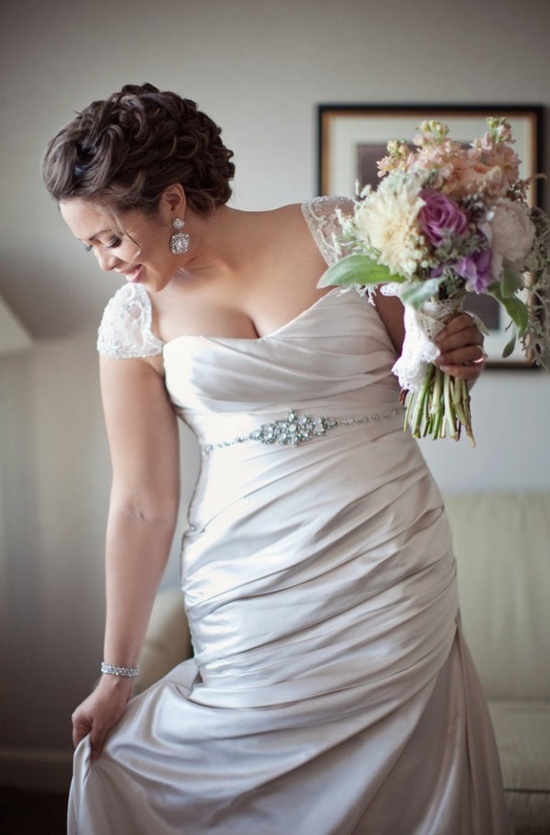 Frankly, everything about this dress is amazing. But if you're someone who is looking for a bit of a vintage touch to your gown, consider going with something like a vintage diamond belt.
8. Dropped waistline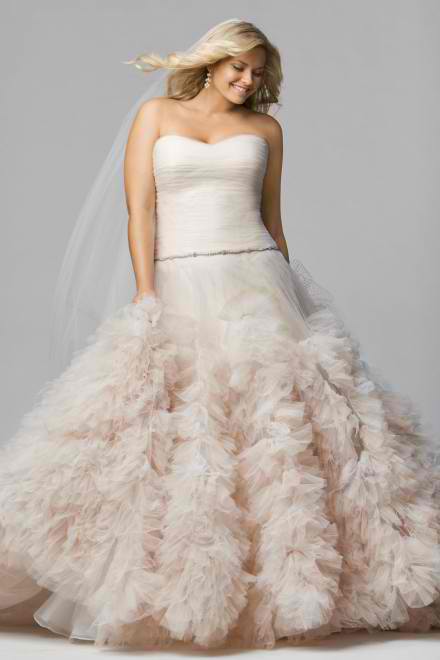 If you would prefer for some of the emphasis to be taken off of your tummy area, try going with a dress that has a dropped waistline. You'll be able to breath easier. Literally.
9. Vintage elements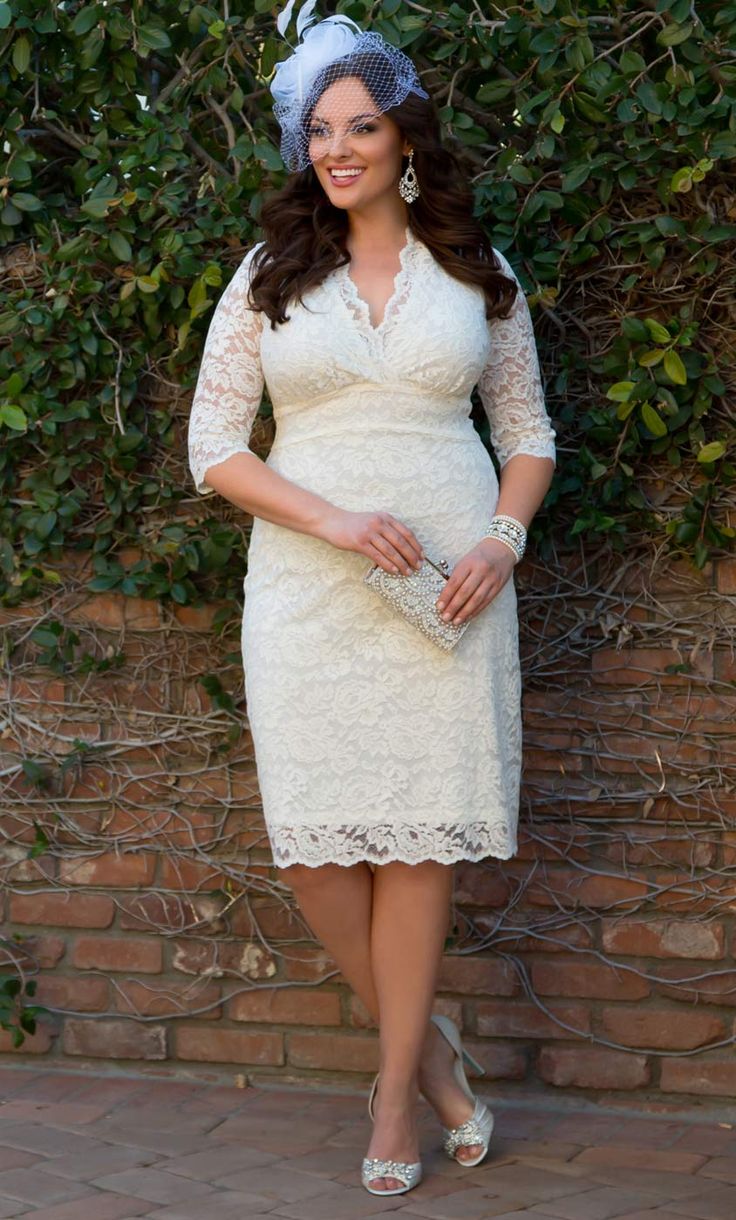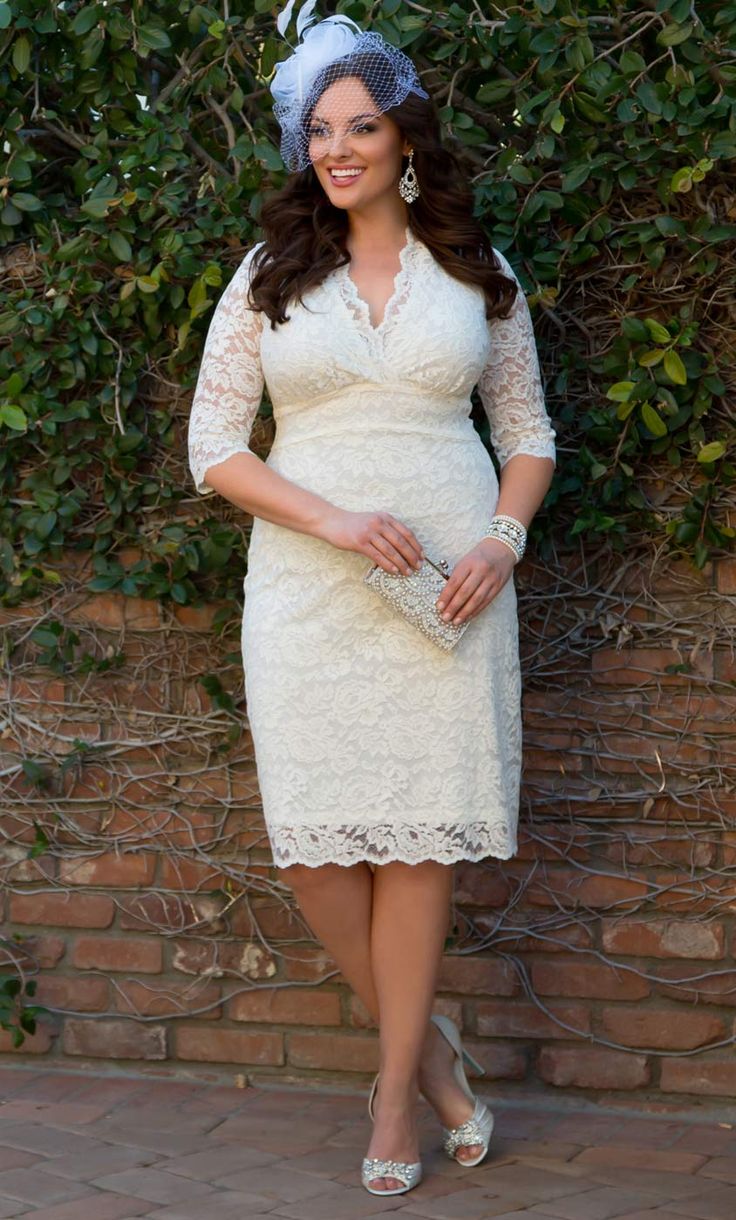 This is a total throwback look from the lace of the dress, to the headpiece to the peek-a-boo toe heels.
10. Laced-up backing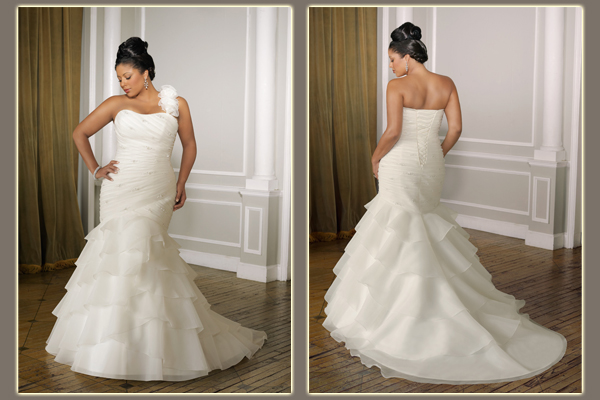 Something that some brides forget is the fact that during the wedding ceremony, people are going to spend a lot of time looking at their backside. Give them something exquisite to look at by going with a laced-up back like this gown offers.
11. Satin and diamonds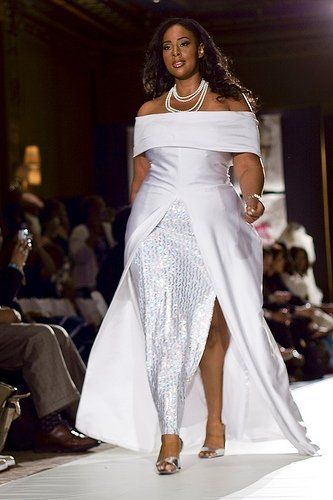 Don't you just love how the underskirt looks like tons of diamonds? We do too.
12. Train attached to dress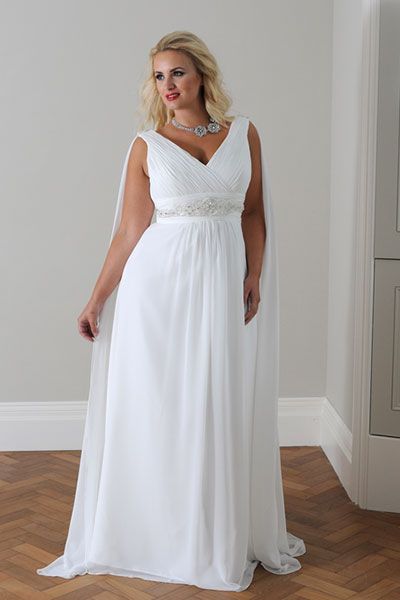 If you want to wear a train, but you'd actually prefer to forego a veil in the process, here's a happy compromise. You can always attach the train to the back of your dress.
13. Non-white sheer overlay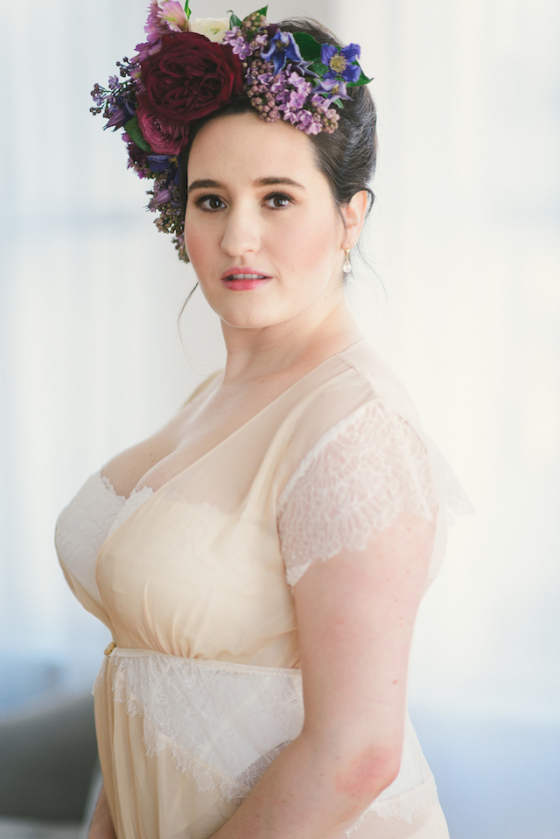 There are actually two things about this look that we really like: The floral arrangement of her headpiece and the non-white sheer overlay on her gown.
14. Floral skirt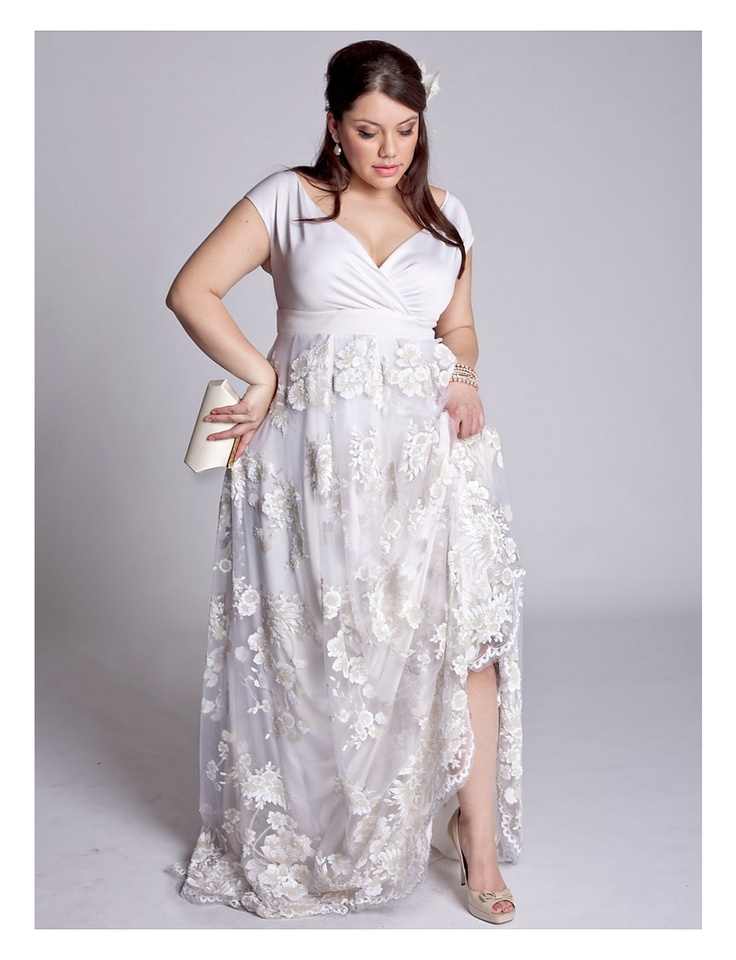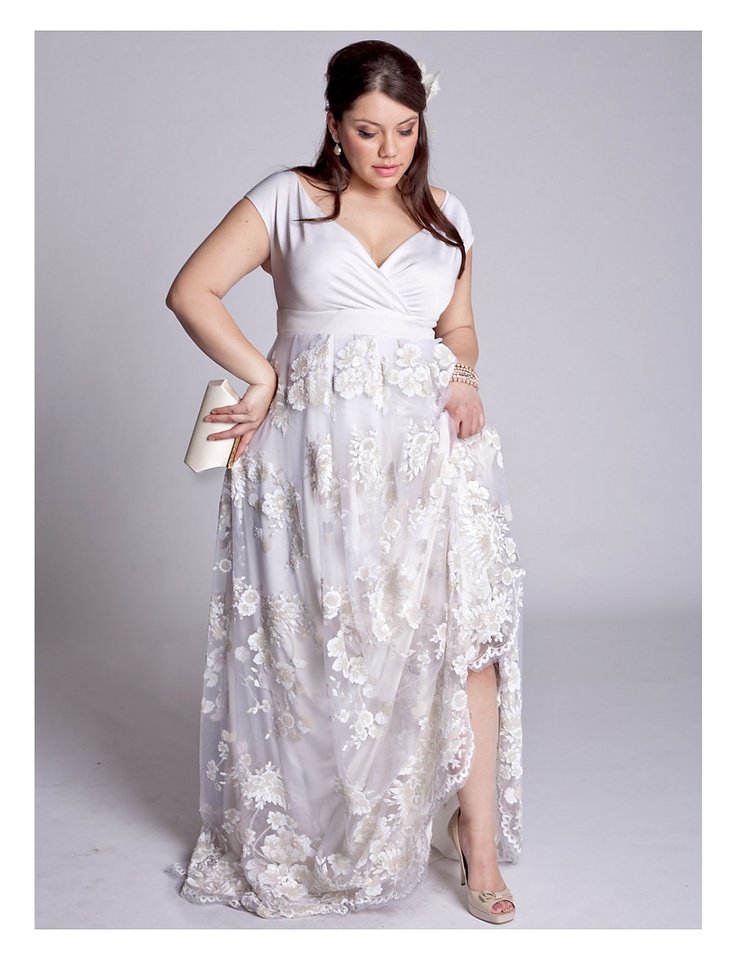 This is also a huge favorite. The initial design of the dress is actually pretty casual. But the floral skirt makes it suitable for a wedding at virtually any time of day (or not).
15. Lace and tea length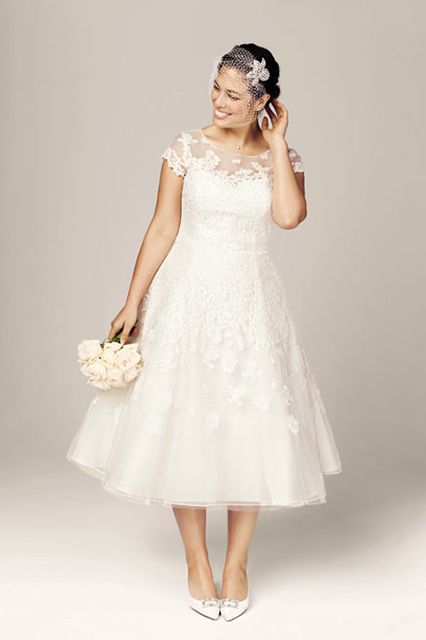 Isn't she a precious-looking bride? This is the kind of look that makes a man blush and even giggle a little in excitement when his bride enters the room.
16. Long and flowing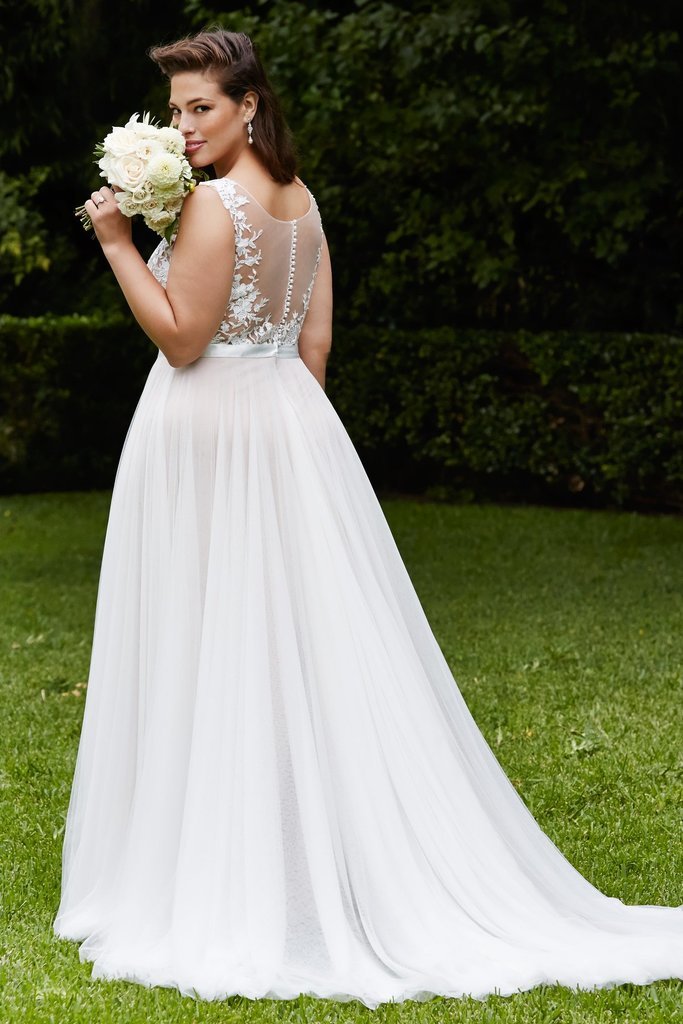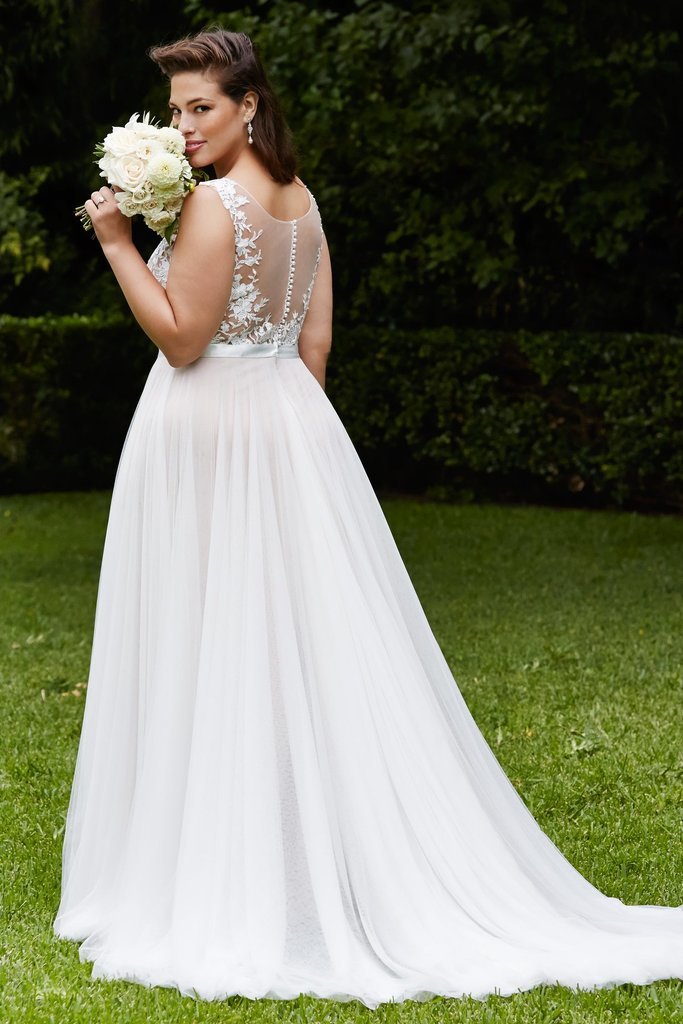 The kind of bridal gown that is long and flowing at the bottom is flattering for every woman. No matter what size.
17. One shoulder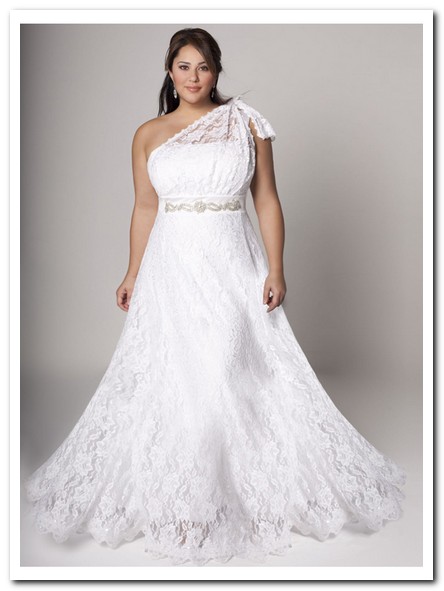 A big look right now is the one-shoulder cut. It's great whether you have a full bust line or not because it's feminine while also providing a considerable amount of body support.
18. Sleeveless gown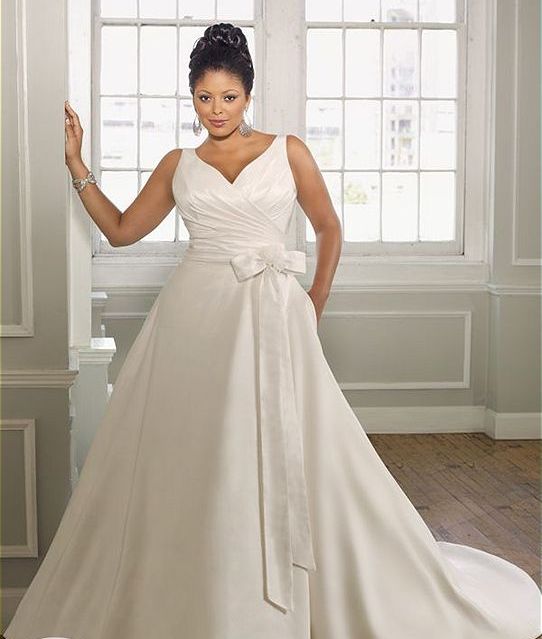 A sleeveless gown is another look to consider. This dress doesn't have a ton of detailing but the cut of the gown still makes it quite exquisite.
19. A-line and halter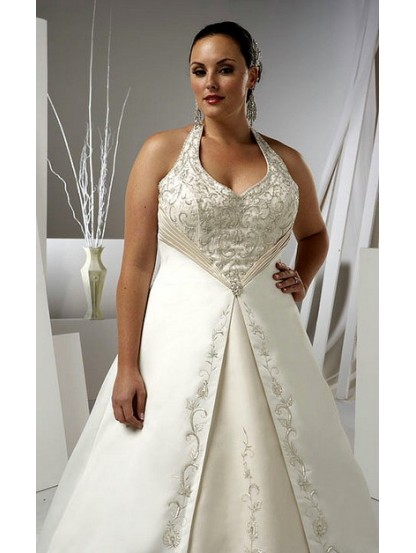 If you've always wanted to wear a halter dress, opt for one that comes with an A-line skirt. It will help to make your figure a bit curvier.
20. Another color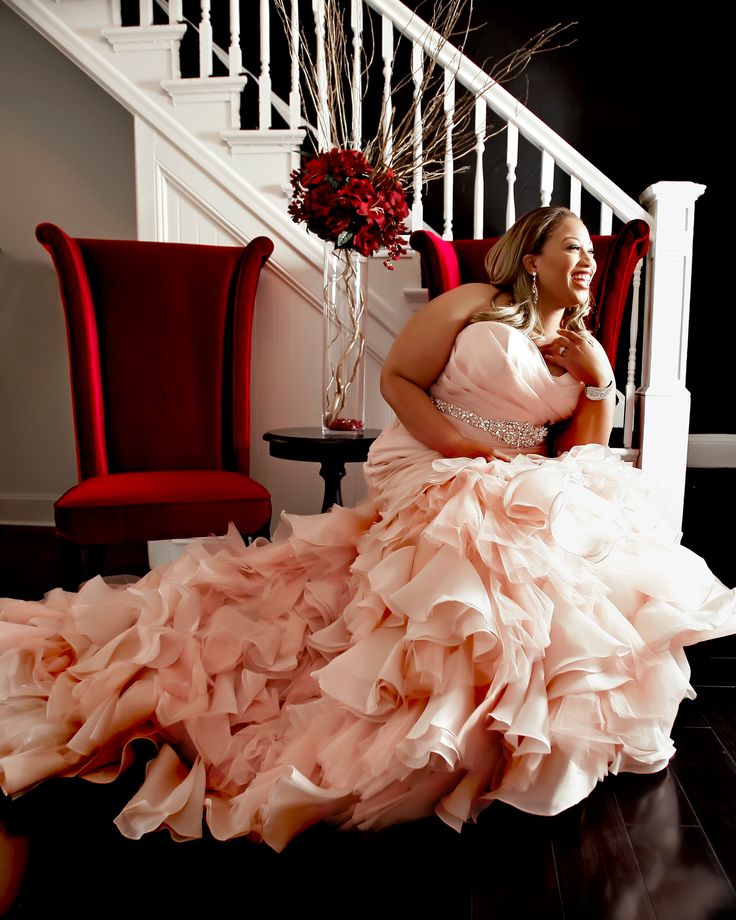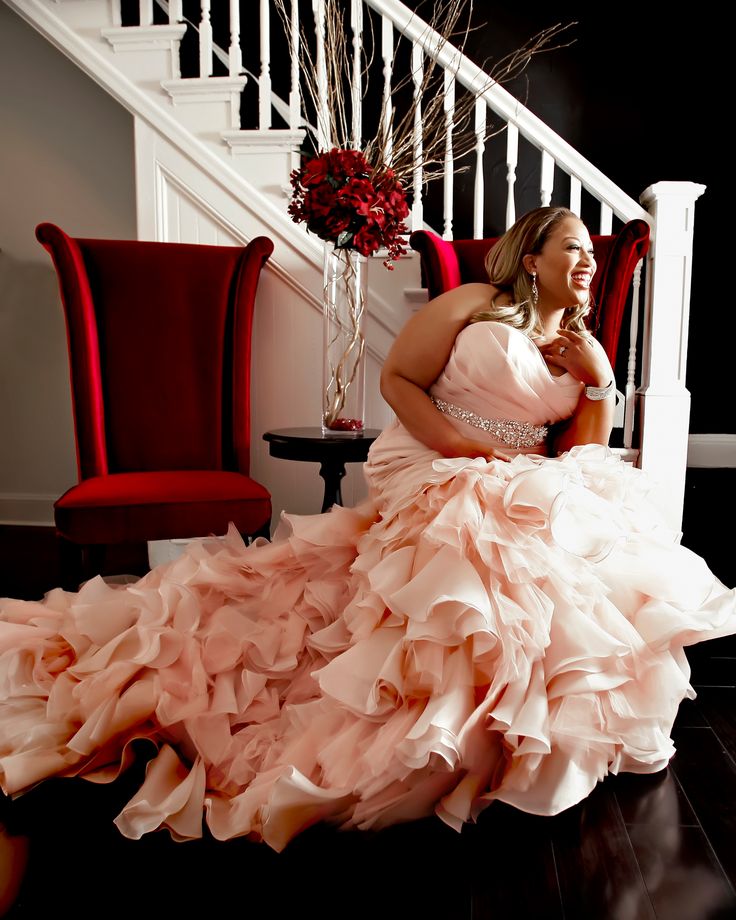 The tradition may be for you to wear white, but who said that you had to follow the rules. It's your day. From the venue to the vows to your dress, do what you want. Even if that includes going with another gown color. Like this one.