Short hair. Any woman who wears it automatically exudes a certain level of confidence. That's because when your tresses are short, you don't have any hair to "hide behind". Your face is out for everyone to see. And why shouldn't it be? You're beautiful. All around should know it.
Whether you already have a short haircut and you're looking for a way to update it or you're thinking of doing "the big chop" and you'd like a few ideas, here are a few super short hairstyles that aren't for every woman. Just the daring ones. Like you.
1. Buzz cut for women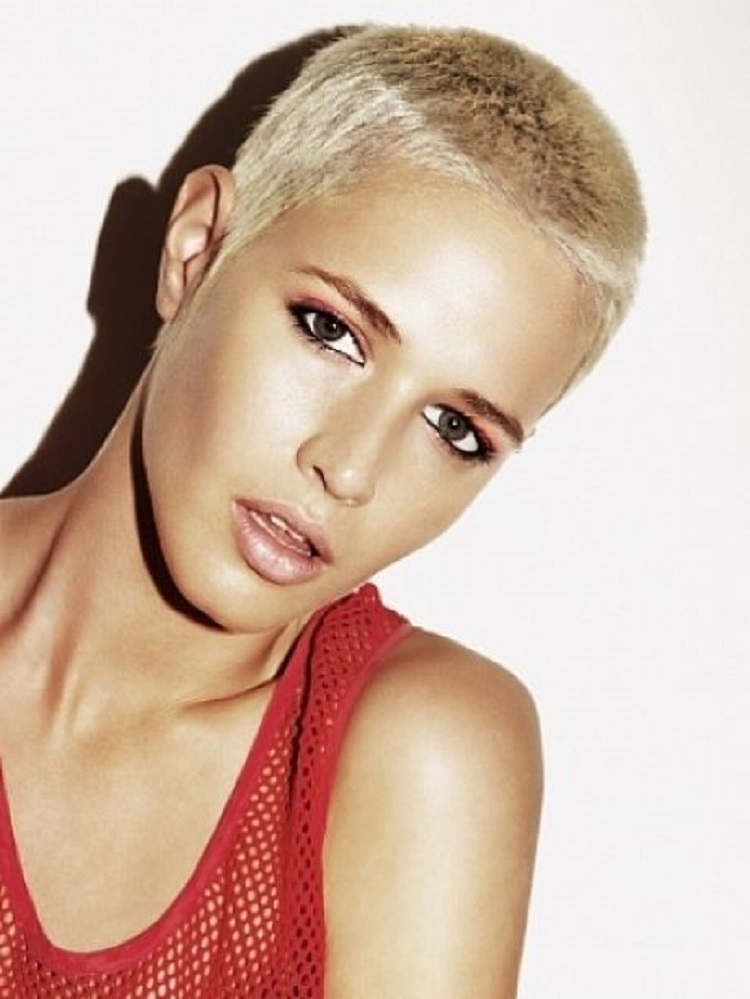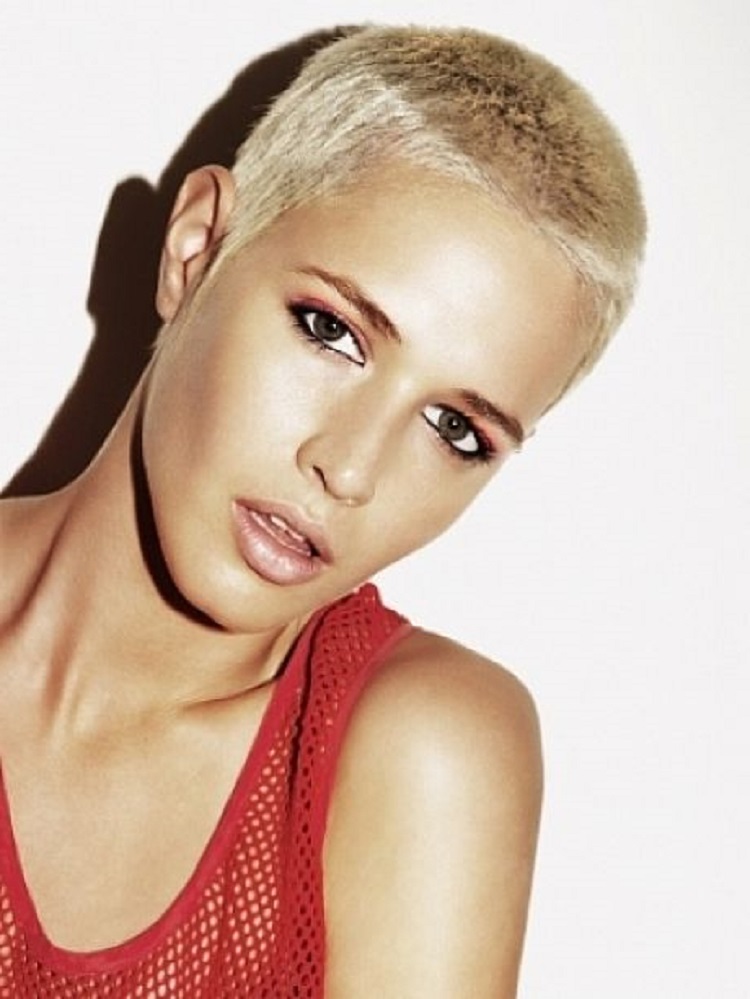 It doesn't get much shorter than a buzz cut. But with a striking hair color and some eyeshadow and mascara, you can end up looking very striking. Plus, the maintenance on this look is so low it's ridiculous. In a good way.
2. Layered framing of the face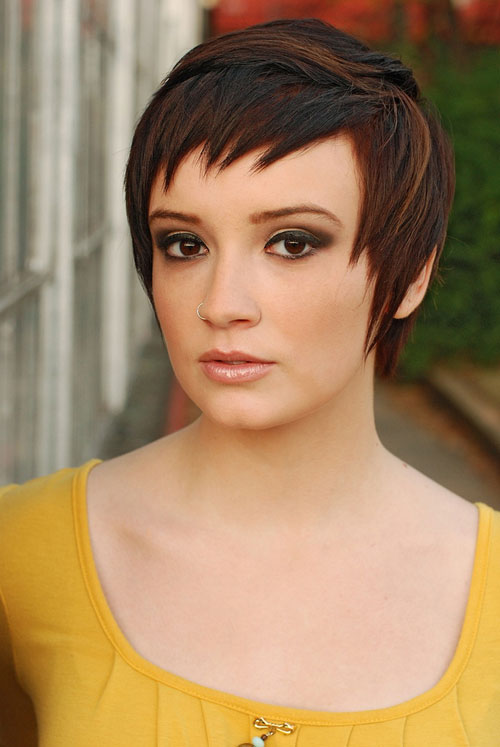 This is a nice transitional style if, say you have a bob and you want to go shorter but you'd like to keep some hair around your face. It's short but still really feminine too.
3. Feathered crop cut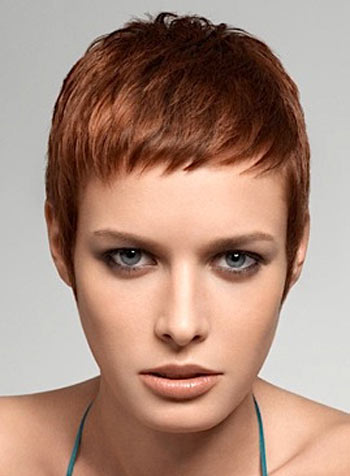 This is called a feathered crop cut. Basically because it looks like a lot of little feathers are all over her head. (It would look really nice with some highlights.)
4. Low side part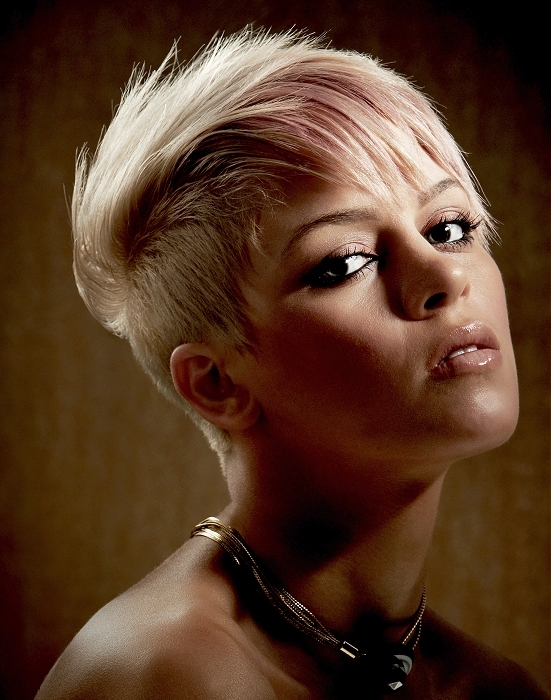 This is a variation of a Mohawk. Except rather than both sides being shaved, only one is. Right where you see the low part.
5. Choppy and platinum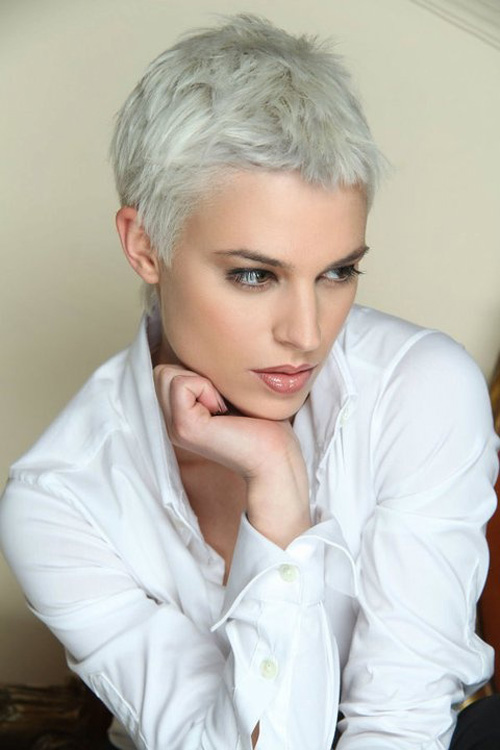 Sometimes it's not so much the cut that gives the look but the color. This almost-white looking color is a good example of that.
6. Slick pixie cut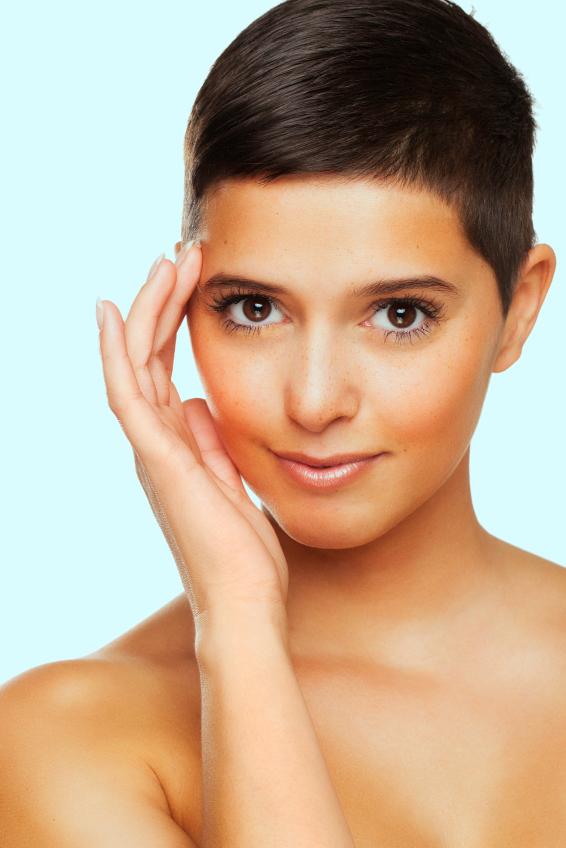 If you have super straight hair that's a bit on the thicker side, this is a nice pixie cut. It's really short and all you need is a bit of gel to help keep it nice and sleek.
7. Wash 'n go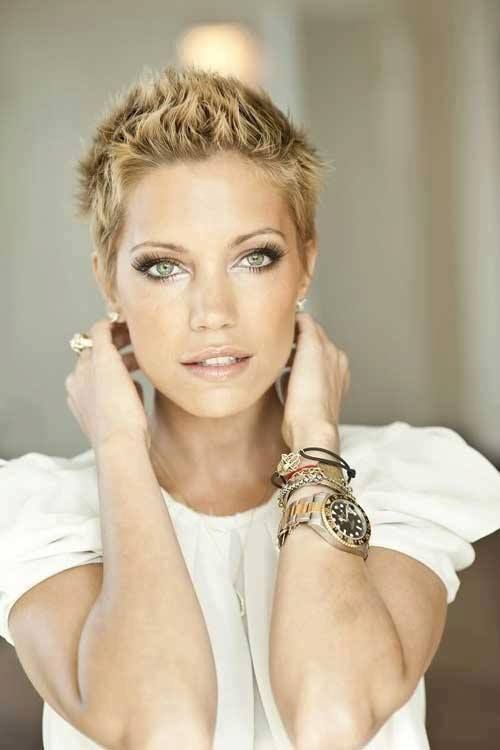 This is an amazing wash 'n go haircut. What makes it so divine is it works no matter what your hair texture is.
8. Razor cut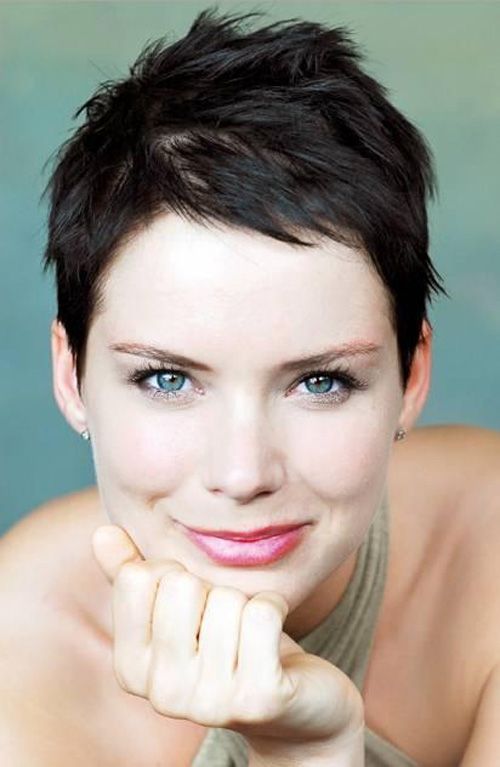 This is another variation of a pixie cut. Except the layers look like it was cut with a razor rather than with scissors.
9. Asymmetrical pixie cut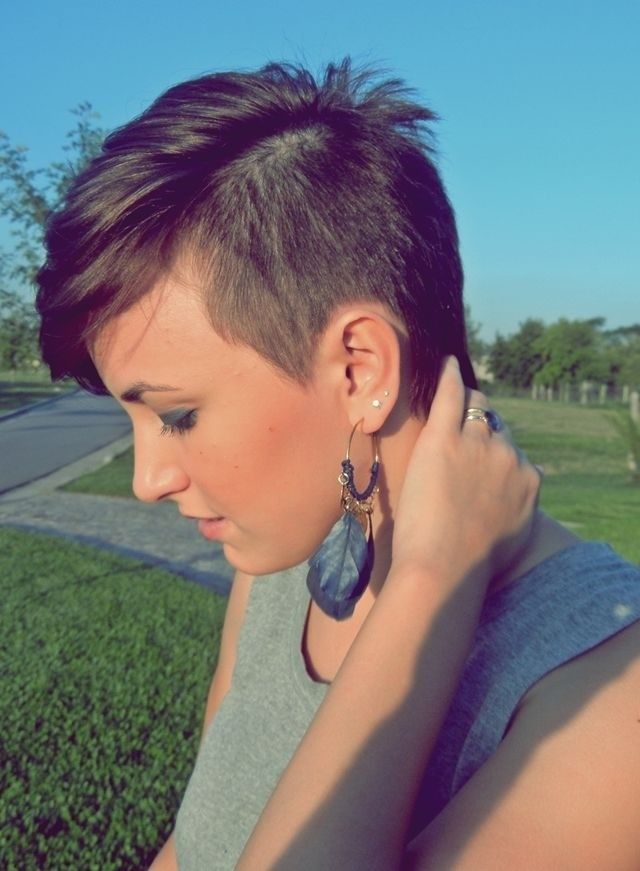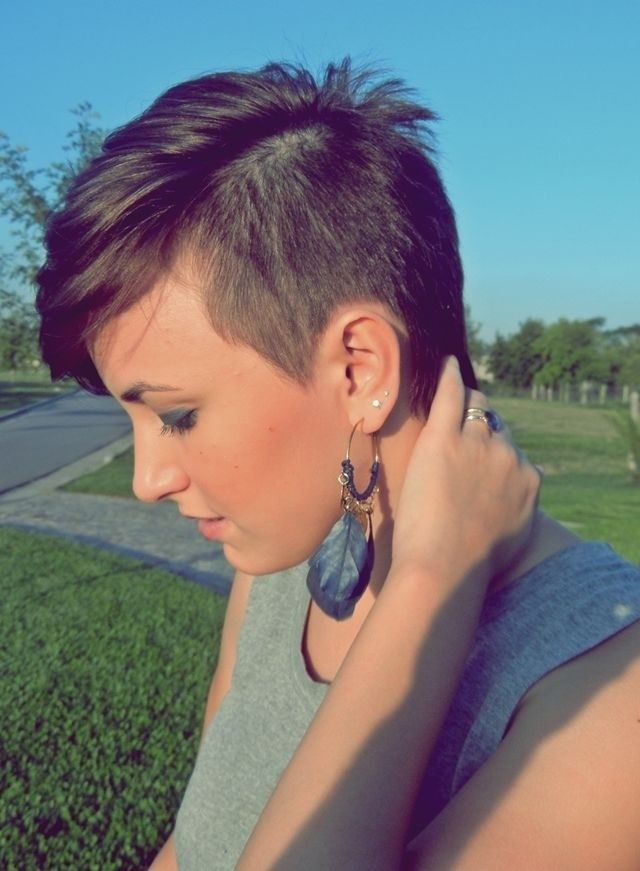 And here's an asymmetrical pixie cut. One side is a bit longer than the other. (As you can tell.)
10. Naturally curly short cut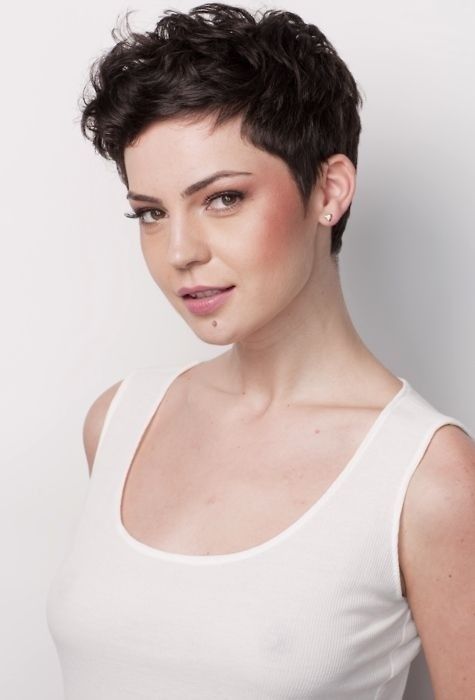 And what if you're looking for a haircut that will go well with naturally curly hair? This would be one of our first recommendations.
11. Tapered sides and layered bangs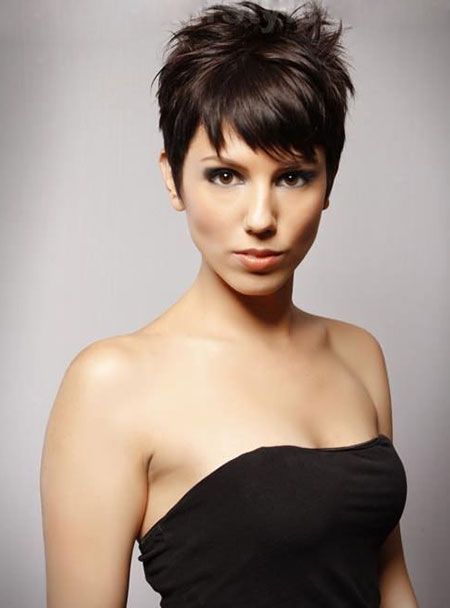 This is a great short hairstyle. It's really short but still cut in such a way that it will grow out pretty easily without you having to go through the "ugly grow-out phase".
12. Cute and pink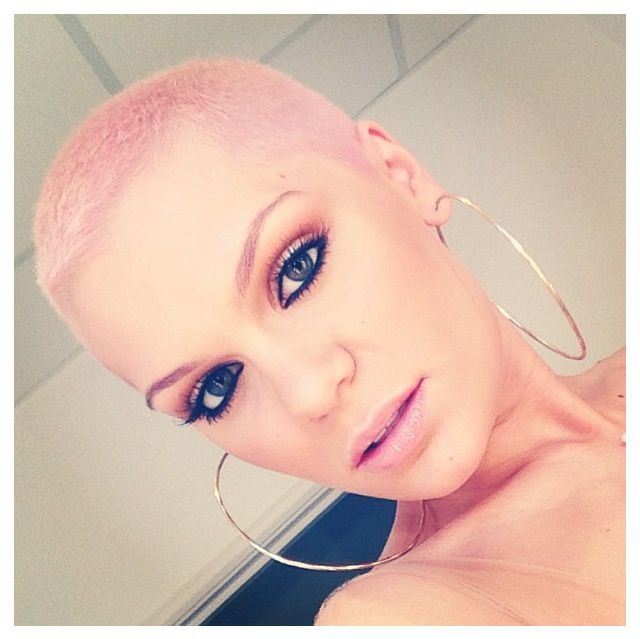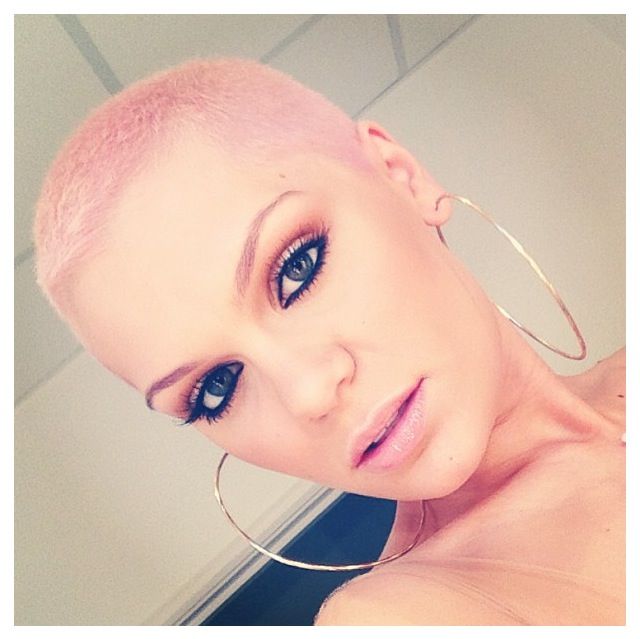 Who would've thought that a buzz cut in a shade of pink would look so good. Oh, but it does.
13. Teeny Afro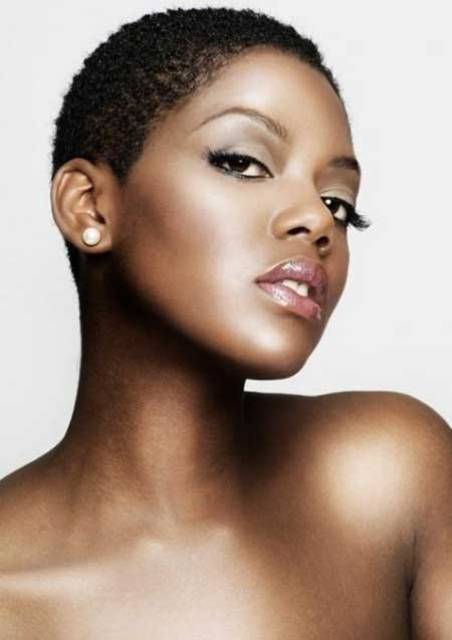 This teeny Afro is kind of the black woman's version of a buzz cut. And the end result is just as stunning.
14. Beautifully brown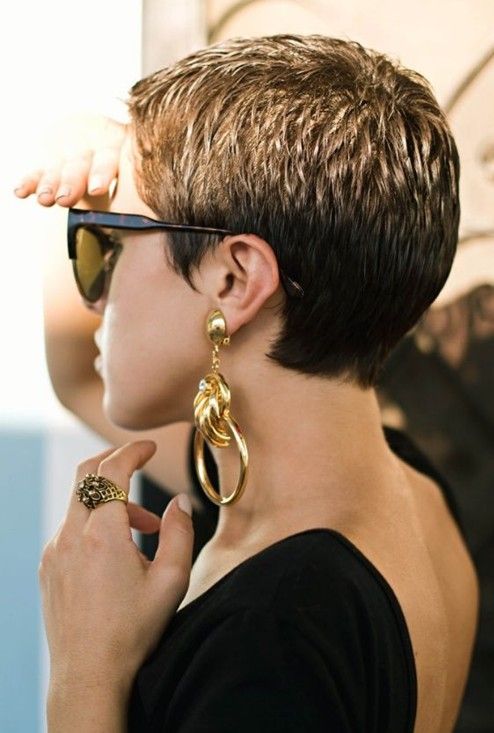 This short cut is nice. What earned it a feature in this article though is the rich brown color that's been added to it.
15. Longer bangs pixie cut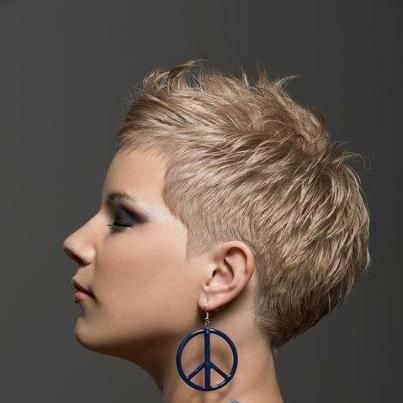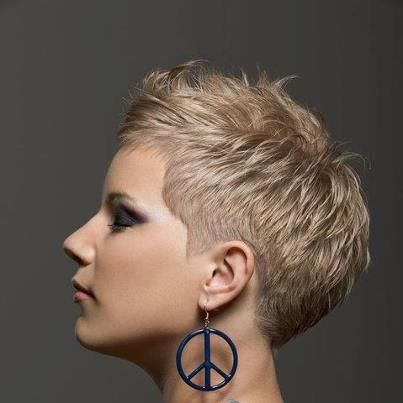 This is pretty much a longer version of a pixie cut. Still really short—just not as short as some of the other styles.
16. Shaved on the sides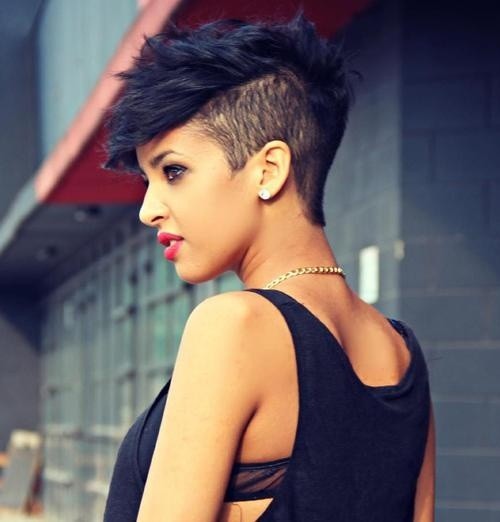 This cut has heavy top and bangs and then is shaved on both sides. It's edgy and still super ladylike too.
17. Lavender locks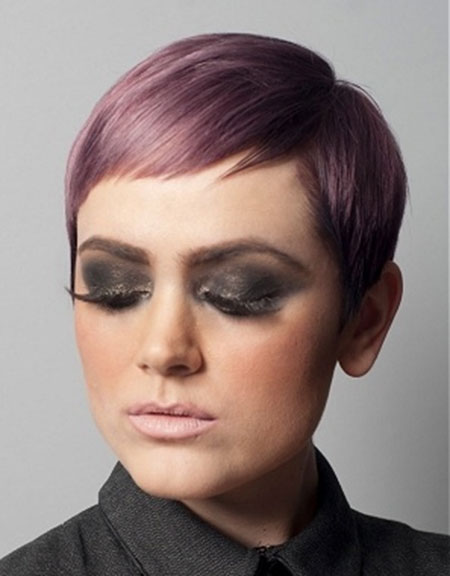 It's a simple short bowl cut. But the style goes up a few notches once it's dyed lavender.
18. Super funky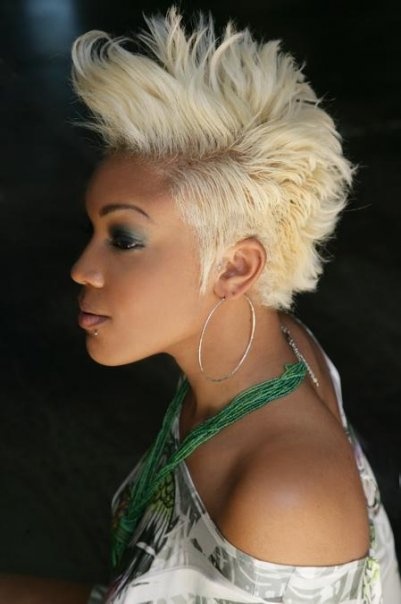 C'mon, it's funky ain't it? It's not for everybody but if you try it, you'll be sure to be unforgettable!
19. Clipper designs in the back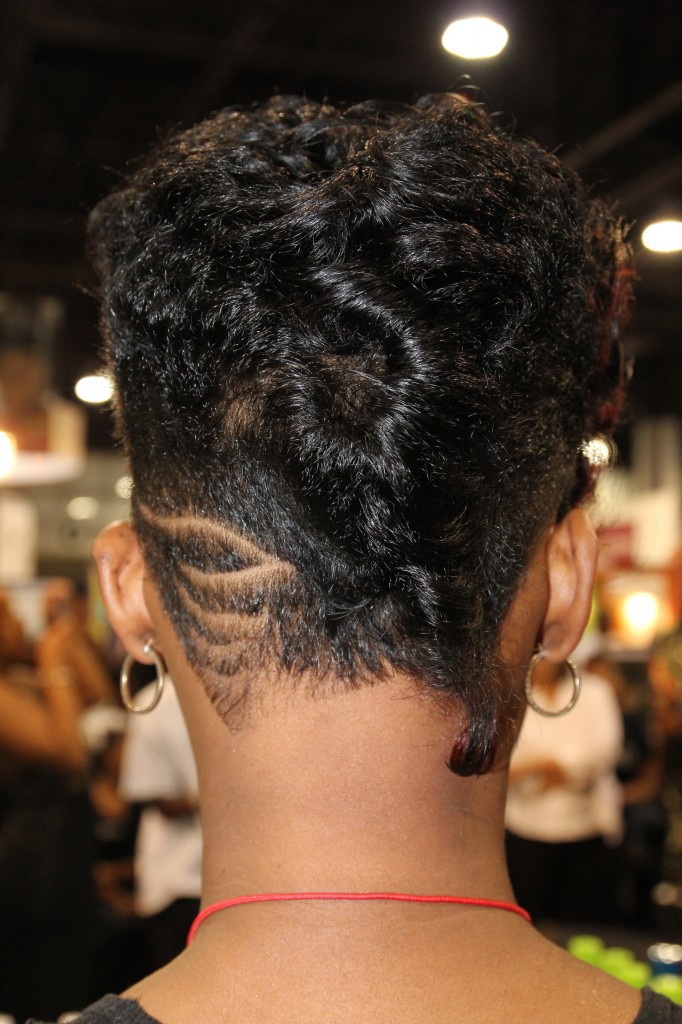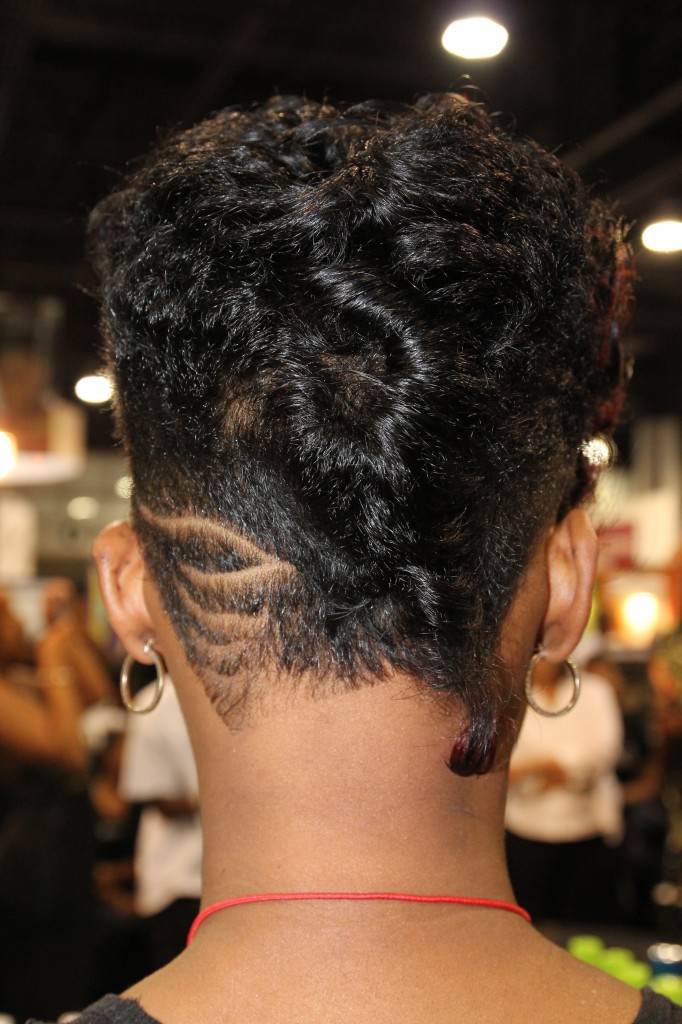 If your hair happens to grow really fast and it's super low in the back, experiment with a few clipper designs. It's a nice surprise for all of the folks who happen to be walking behind you.
20. Super short Mohawk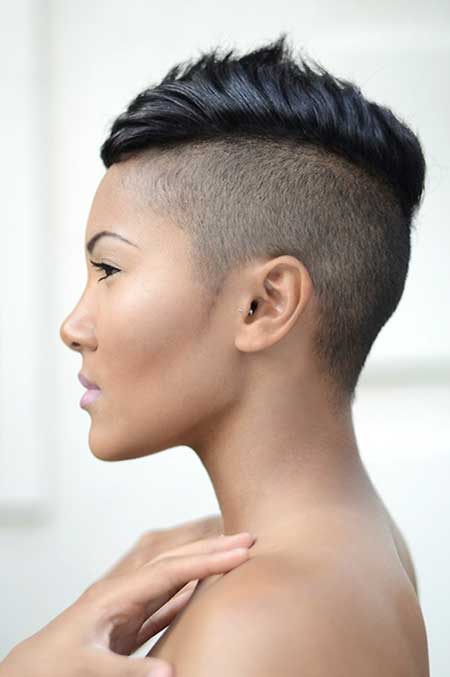 It doesn't get much bolder than this. But that's what we like so much about it. It's the ultimate Mohawk. In so many ways and for so many reasons.
21. Short side swept bangs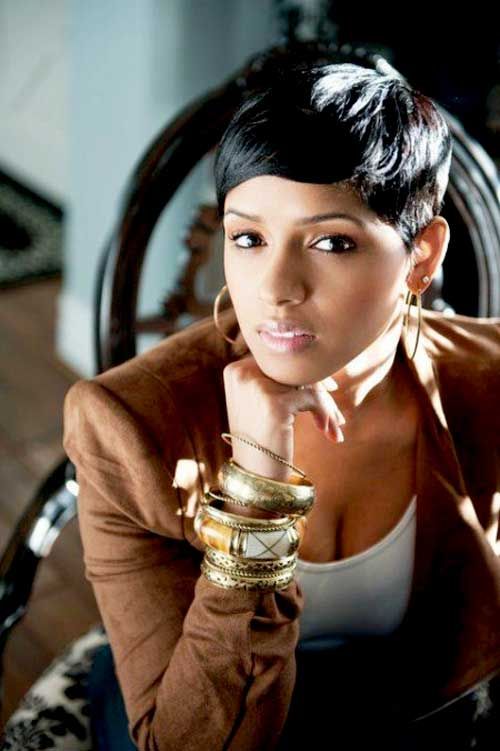 This is a very pretty look. Especially if you get a dark brown and black rinse for it.
22. Radically colored bangs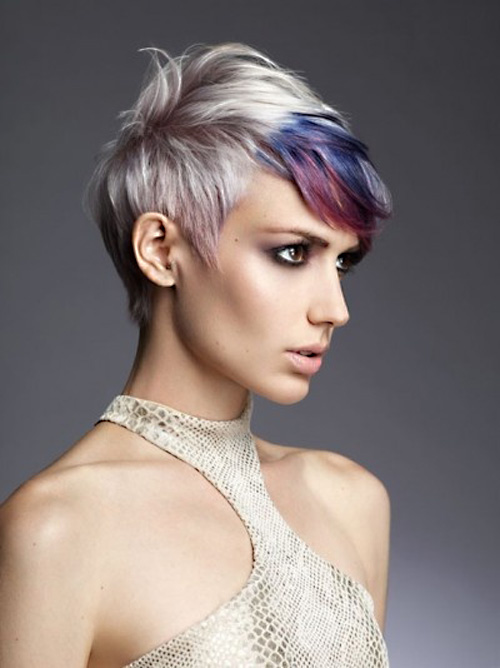 If you've been thinking about adding a rich blue, purple or green to your hair but you're not ready to dye your entire head, try some temporary color in the front. It's just as radical without you having to do something quite so…permanent.
Well, you may don't like these short haircuts, how about the classic bob cuts? Find the latest most popular bob hairstyles here.