The days are really hot in summer and have you update your wardrobe with some fashionable pieces? Summer is always right with all kinds of patterns and prints, such as the tropical prints, the floral prints and some irregular geometrical patterns. Besides, the fairy white is also wonderful for the scorching summer time.
As for the texture, the flowing chiffon clothing is the best choice for summer. In addition, the sheer veils and light grenadine are beautiful and fashionable for summer 2015. Here, we have rounded up 15 effortless chic summer outfit ideas for you to copy. These outfit pictures will inform you of the trendy colors, styles and combination ideas of summer outfits for 2015 so that you have some ideas what to buy next time you shop for a summer outfit. Just stay here and check them out! Enjoy!
Fashionable White Jumpsuit with Black Boots
---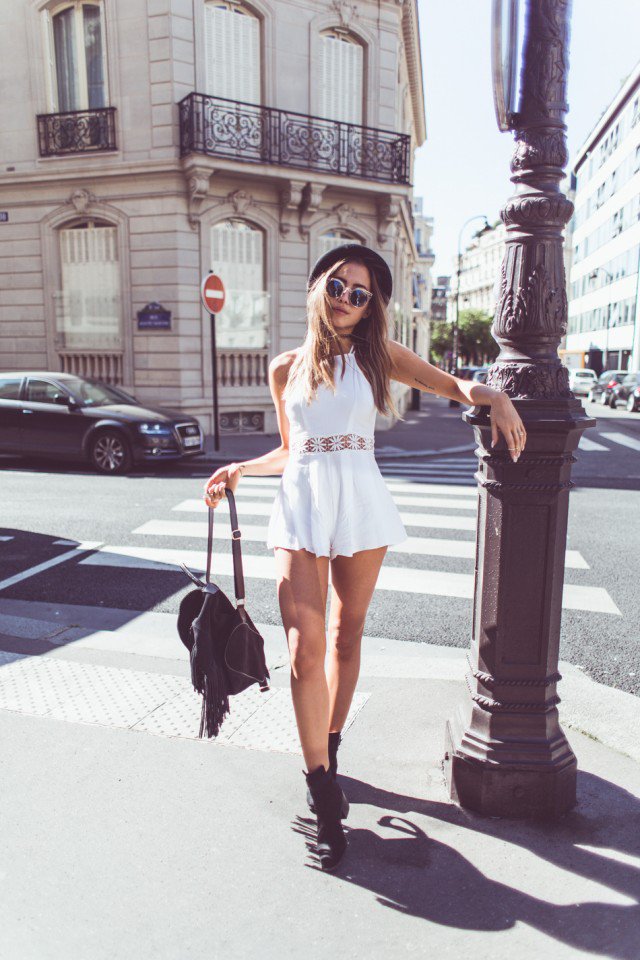 You may have seen so many black and white outfits, but all of them are so formal or are not lively enough. However, you will find this white jumpsuit is really fashionable together with the black hat and black boots. It looks pretty on young women.
Trendy Pink Jumpsuit for Summer 2015

---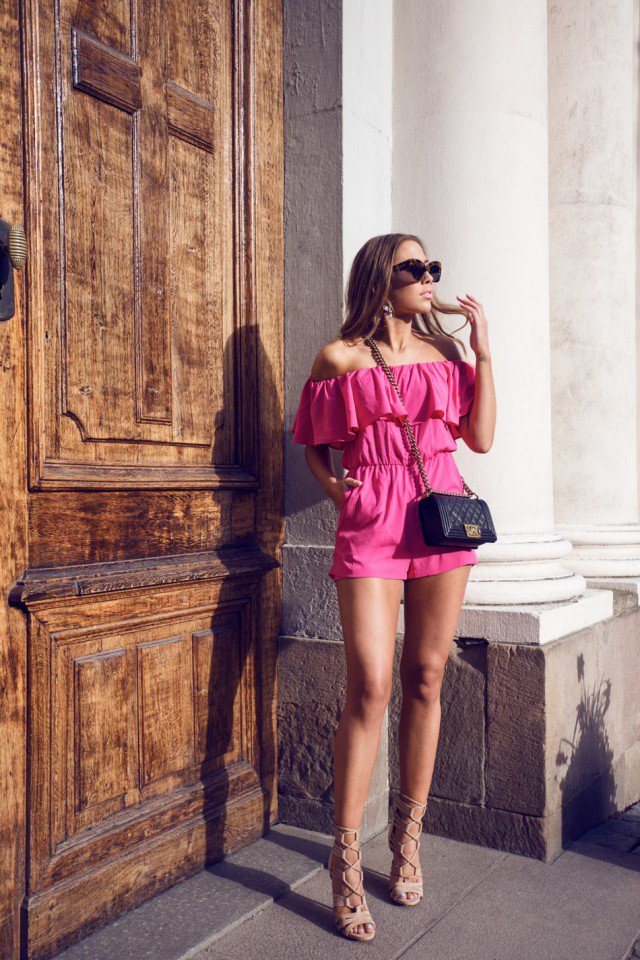 If you are not good at mixing colors, just buy yourself a stylish jumpsuit and pair it with sexy high-heel sandal. You can be a charmer wherever you go. The candy colors are quite stunning for younger girls. Just have a try.
Faddish Printed Jumpsuit

---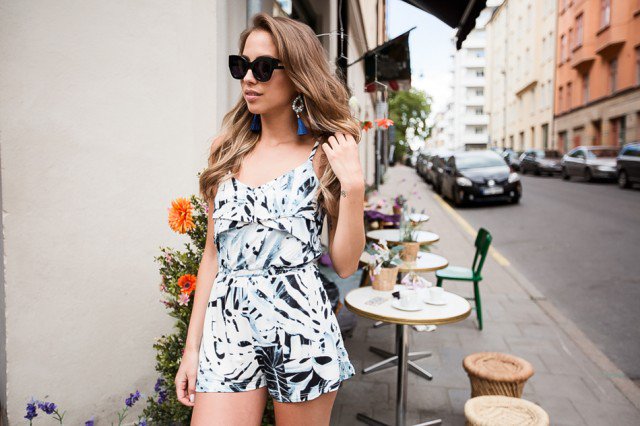 The printed jumpsuit is wonderful for all women and most informal occasions.
Lovely Floral Dress Outfit

---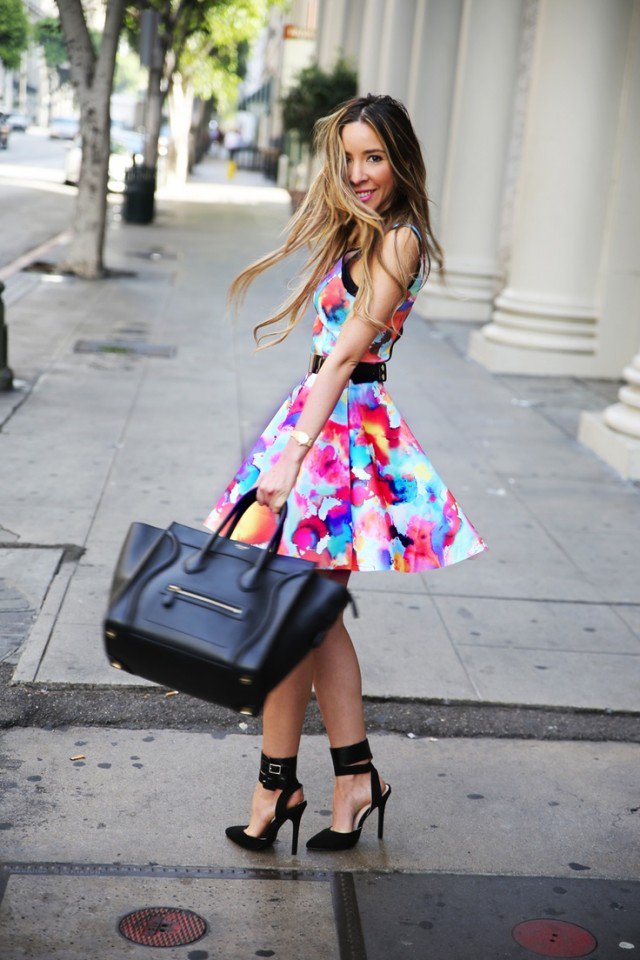 A well-designed dress will save you a lot of time in making a fabulous combo! Is there anything more beautiful than the bright girl in a colorful dress?
Pretty Blue and White Striped Dress for Summer

---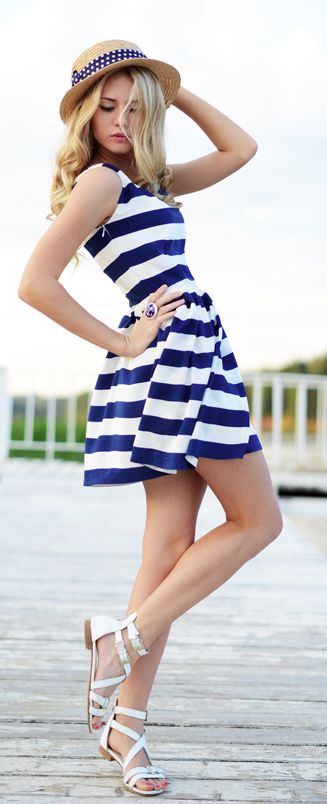 Stripes and dots are classic elements in the fashion world! This blue and white striped dress is fantastic for all occasions in life.
Lovely White Mesh Dress for Summer

---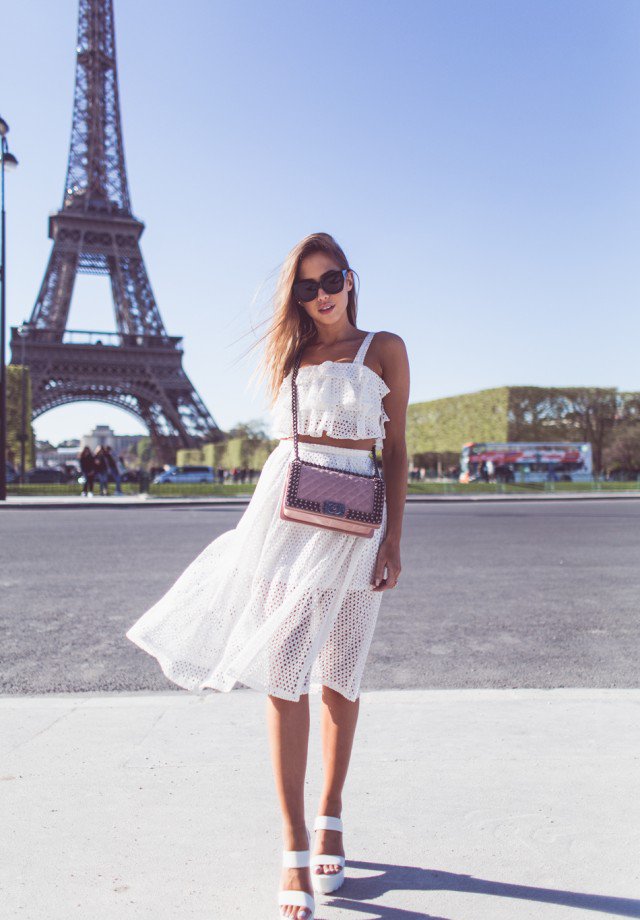 The all white outfit is stunning for summer. If you want to look chic, you may as well have a try with the sexy mesh dress. It's cool and the adorable with the flouncing top.
Simple White Dress with Exotic Necklace

---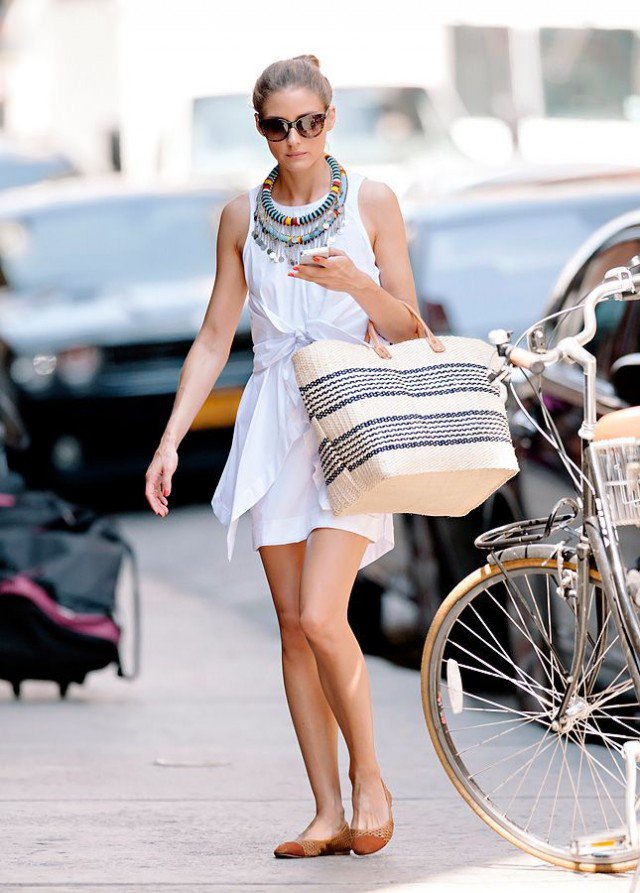 Flats and white dress must be the most comfortable summer outfit in this world! To make your look outstanding, you may add some exotic accessories in bold colors.
Stylish White Crop Top with Chiffon Shirt

---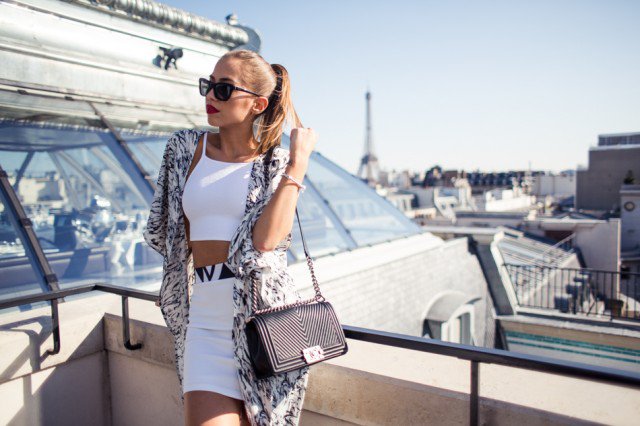 A simple white crop top is perfect with a white mini skirt is eye-catching enough for any woman. To make the look better, you may add a chiffon long shirt over the top, which can not only block out the sun but also make you cool.
Classic White Shirt with Red Printed Skirt

---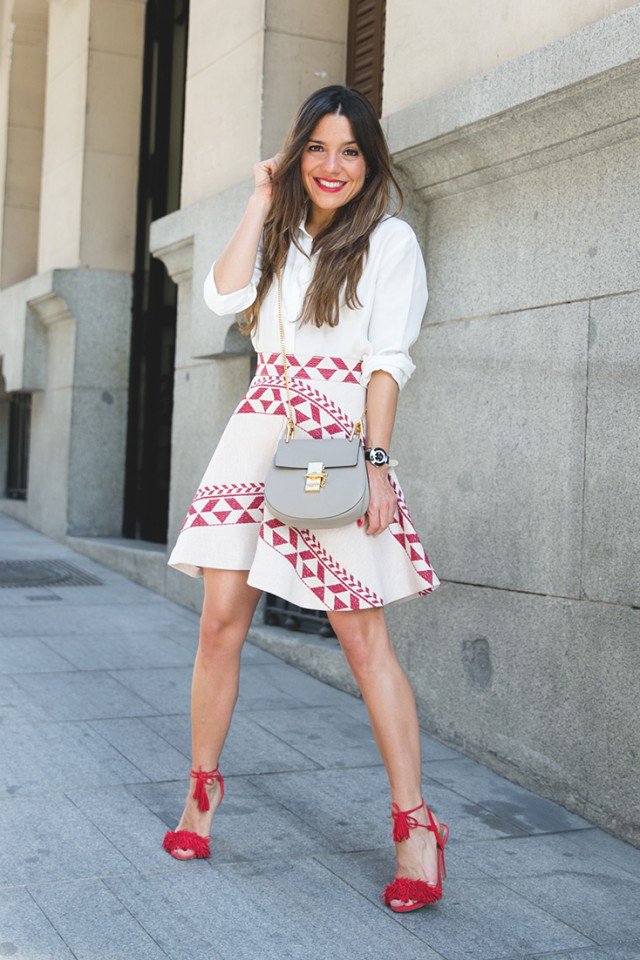 A basic white shirt is what every woman should own in their wardrobe. That's because it is easy to get matched with any other wearing piece. For example, you can put on all of your cute skirts to make an effortless combination with your white shirt. In addition, if your shoes have a similar color to your dress, it will be more perfect.
Cute White Blouse with Floral Shorts

---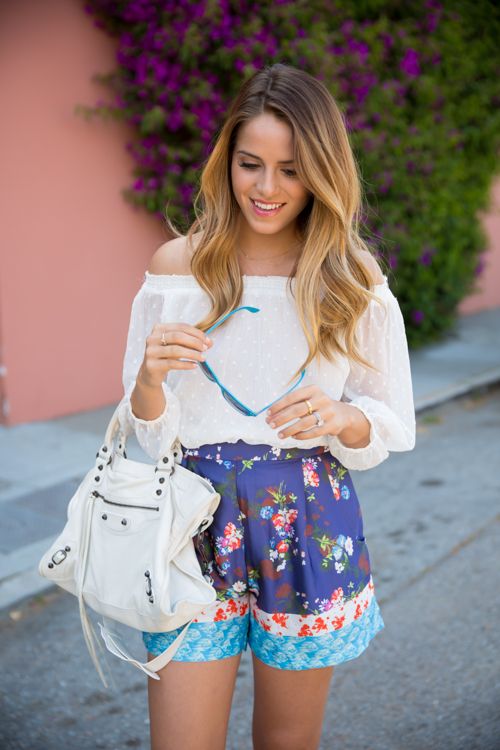 The printed shorts add life to the plain white blouse, making it more fashionable instead of just pretty!
Pastel Yellow Blouse with Khaki Shorts
---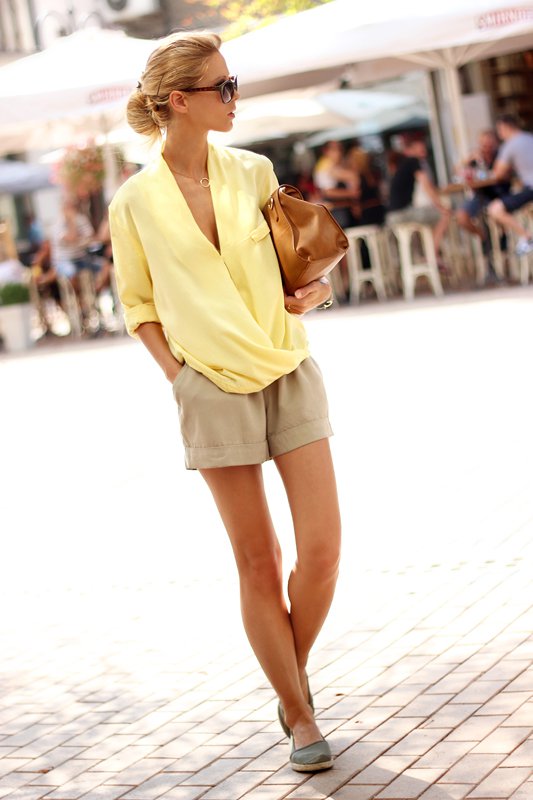 These two light yet fresh color combination gives off a breezy charm to the simple outfit. A pair of comfortable flats and a casual low bun complete this effortless chic look.
Denim Shorts and White Blazer

---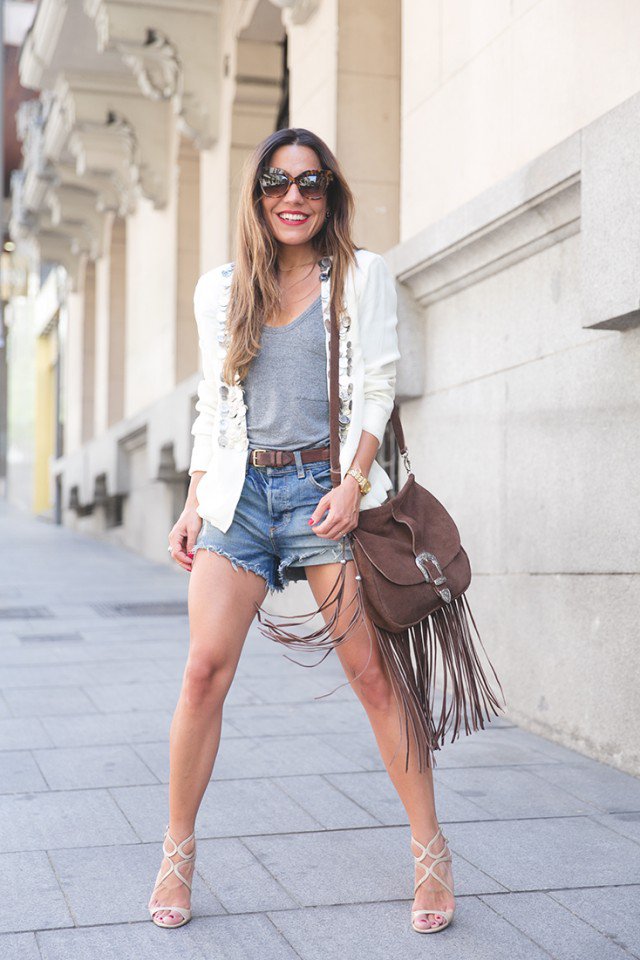 Shorts are women's best friend in summer, for they are chic without any efforts. A simple T-shirt is stylish to match it. For a trendy office look, just add a white blazer! That's so cool!
Classy Denim Shorts with Printed Shirt

---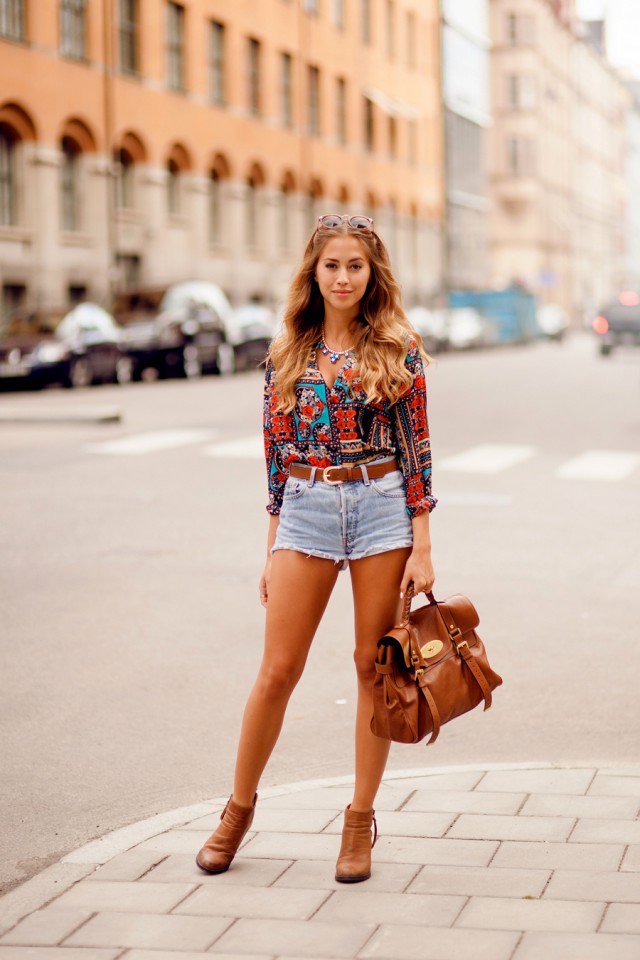 Apart from the casual Tees, your denim shorts will look fabulous with a printed shirt. You may wear a necklace in the same tone with your shirt, which will make your whole look more sophisticated.
Black Culottes and Plaid Long Sleeve Shirt

---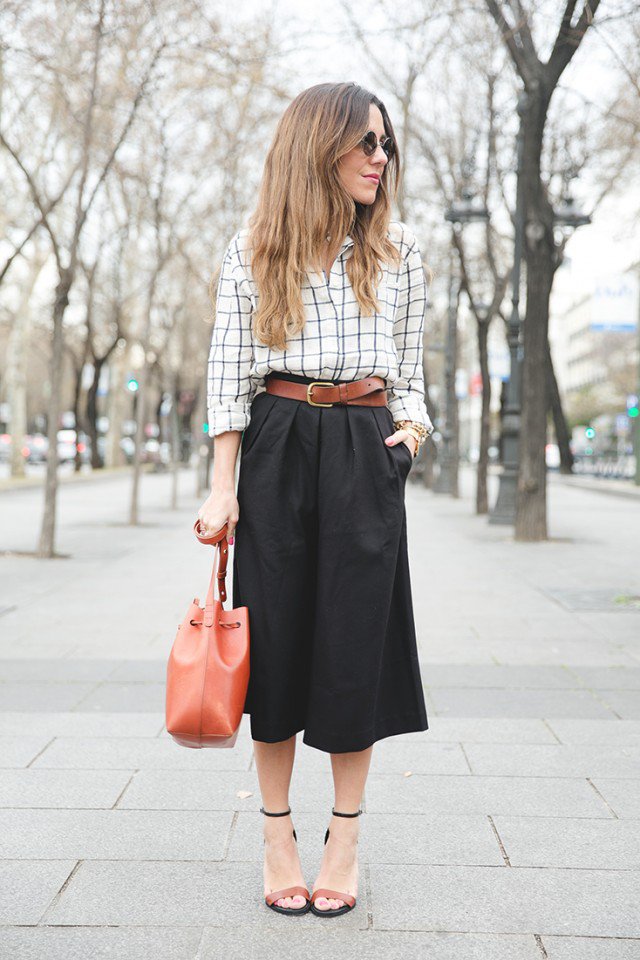 It's such a fashionable and graceful office attire! The trendy plaid shirt brighten the black culottes while the belt says hello to the stylish
Stunning Maxi Dress with Big Floral Prints

---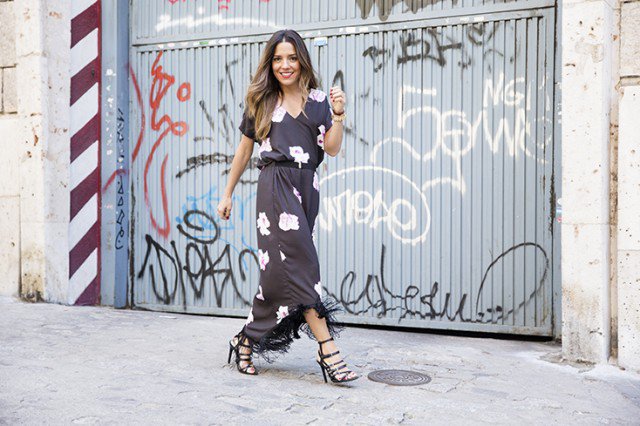 Floral dresses will show the feminine charm of a woman and the maxi dress can add an extra fashion touch to the whole look. Why not rush to buy such a pretty dress for yourself? It's great for both work and leisure moments.
Sheer Outfit for Special Occasions

---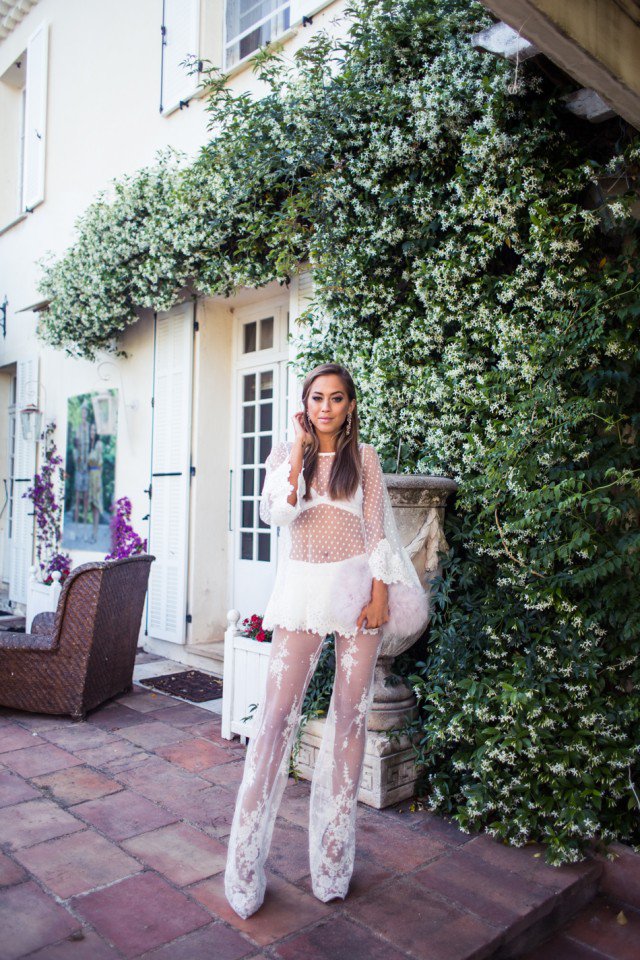 The semi-sheer style is quite hot this summer. A little mysterious and a litter dreamlike! Such a beautiful is not likely to be seen in the daily life, but it will be quite wonderful for some special occasions.