If you're someone who has thin hair, it's understandable why it may be pretty frustrating at times. Thin hair tends to not have a ton of thickness or volume. As a direct result, it can be hard to hold any kind of style for longer than a couple of hours.
Now that's not to say that there aren't some things that you can do to make thin hair really attractive and quite manageable. If that seems more like a fairy tale than a reality, check out the following hairstyles for thin hair. Ones that will have you looking absolutely spectacular. Trust us.
Straight lob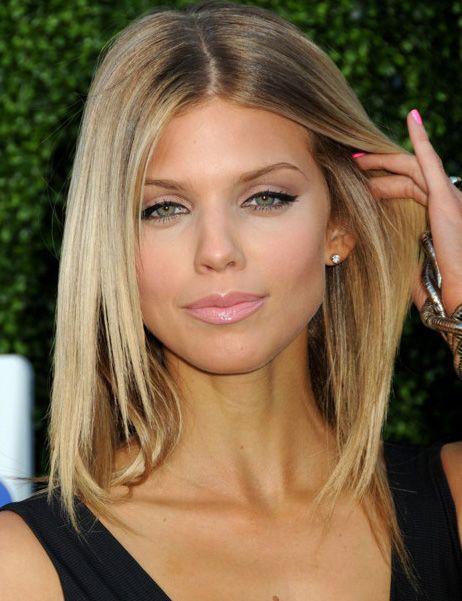 You might think that just because your hair is thin that you automatically need to have layers cut into it for fullness' sake. But a straight lob like this one—especially if it has highlights throughout it—will make your hair look really lovely too.
Razor-cut bob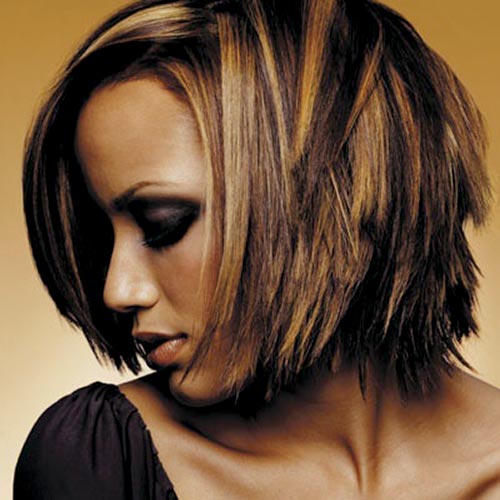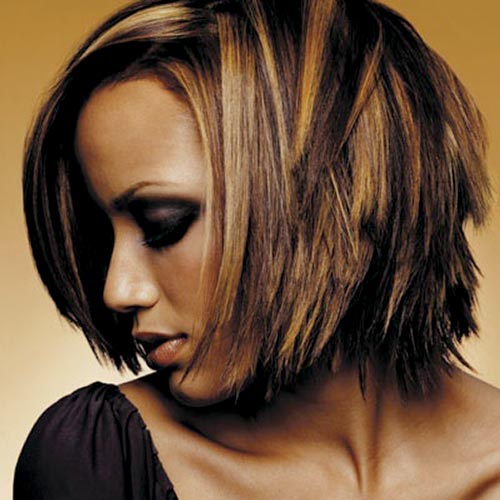 Don't you just love this razor-cut bob? You'll look amazing in it whether you decide to wear it straight or curly.
High ponytail and braid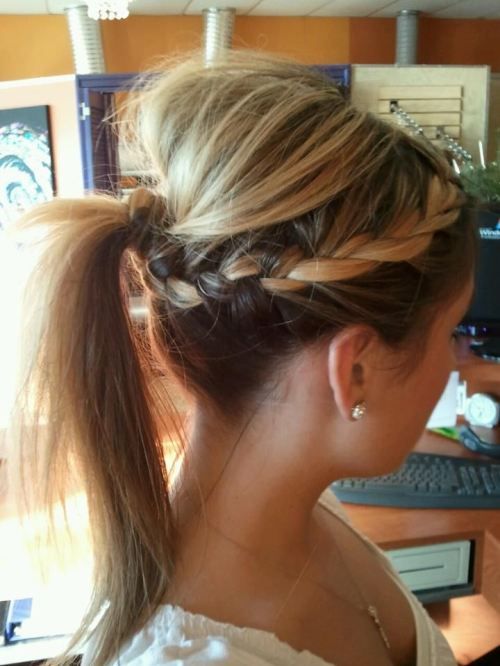 A high ponytail is one way to add some volume to your hair. Especially if you put a braid in the front for a bit of dimension.
Wispy bob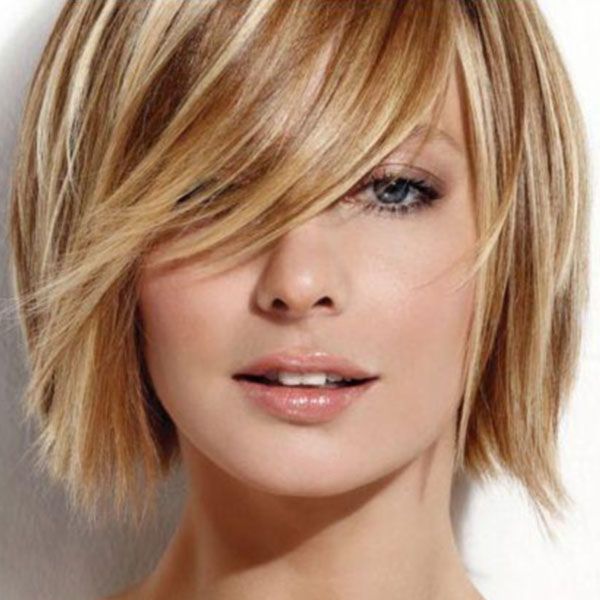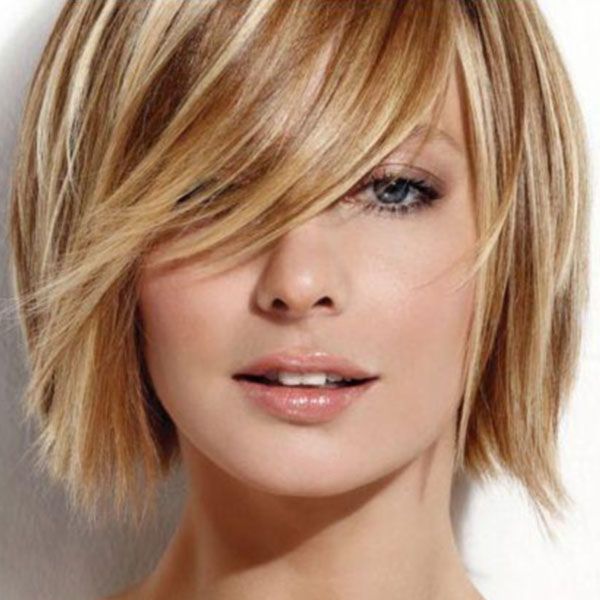 Here's another bob to consider.  The low bang draws focus to your face and the different lengths in the front draws attention to the cut–rather than how thick or thin your hair may be.
Asian-inspired bob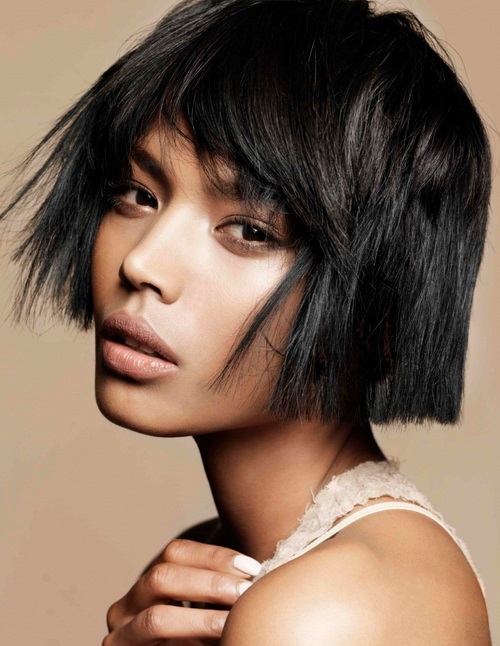 Many Asians naturally have such beautiful dark, shiny and straight locks. That's what we think about when we look at this particular bob.
'Messy' bob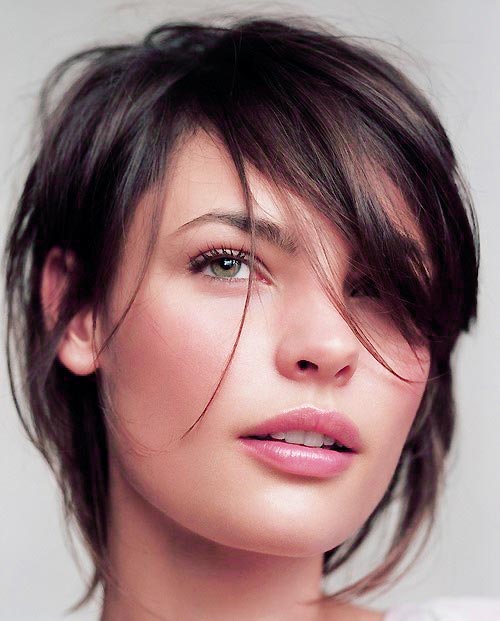 This particular haircut has all kinds of lengths to it. That makes it easy to wear and style. Plus, you won't have to worry about how you'll look during the growing out period. It will be more subtle than a lot of other hairstyles.
Layered short cut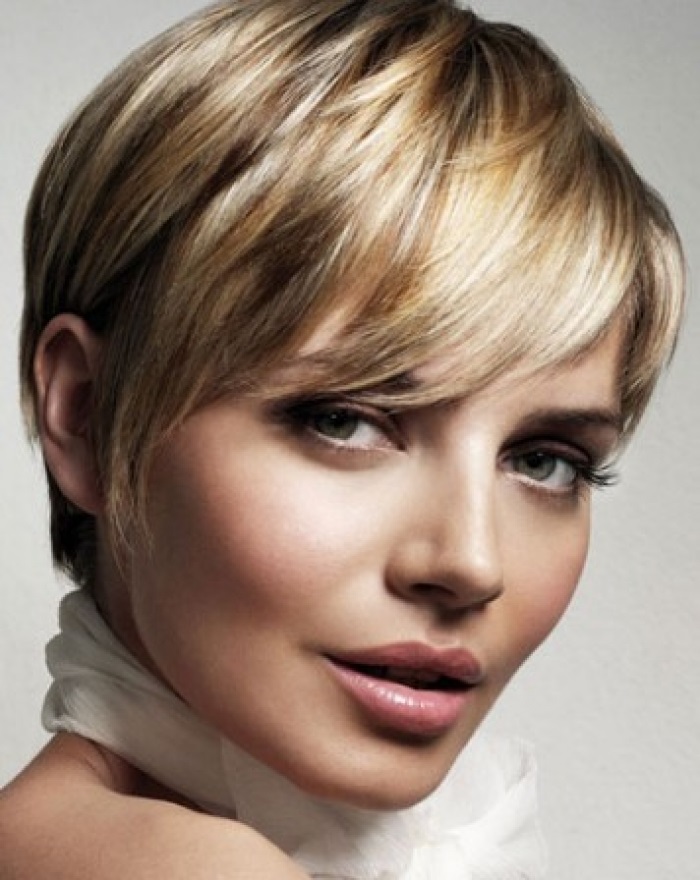 One thing about having thin hair is you can wear a short cut really well.  Take this layered cut, for example. Look at how softly it frames her face. Beautiful.
Super short pixie cut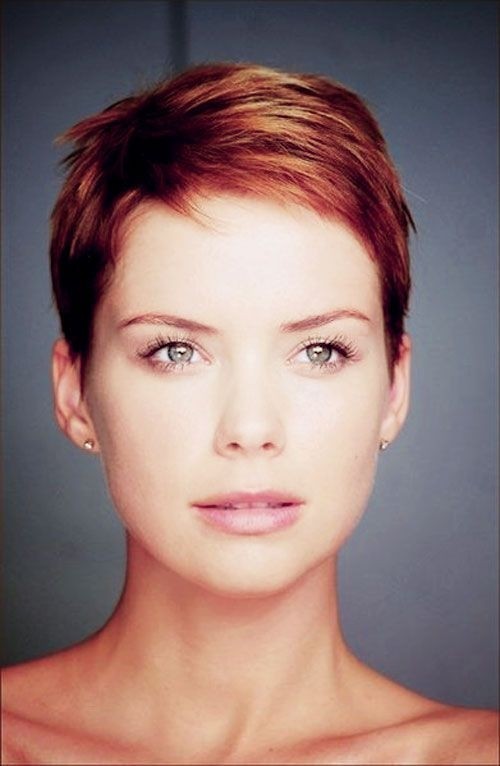 Then there's the super short pixie cut. Add a bit of color for depth and all you have to do in the morning is literally get up and go!
Modern mullet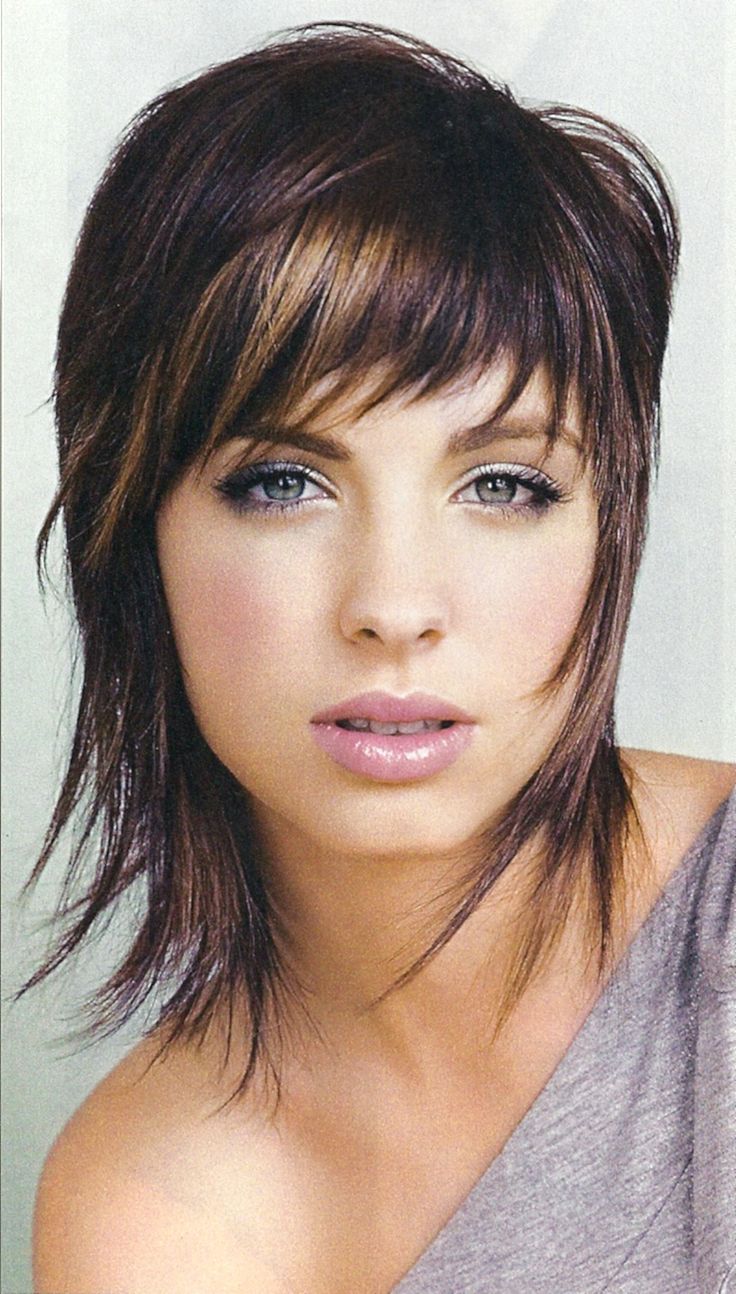 There used to be a time when mullets were the butt of jokes. You'll get no laughs, only stares with this modernized version of it.
Long bangs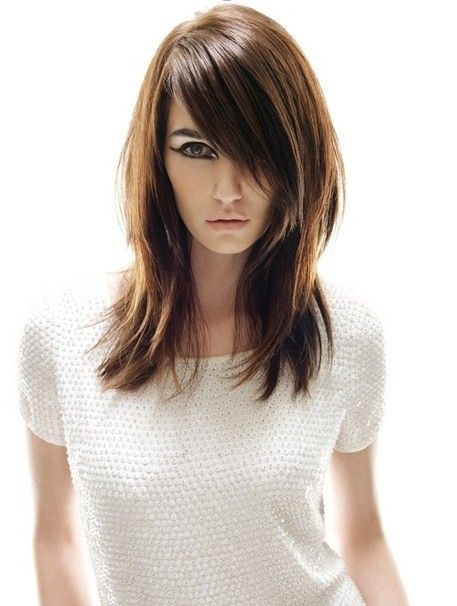 If you would prefer to wear your hair long, you can add some volume with the addition of some bangs. These long ones are very alluring.
Mohawk with volume at the top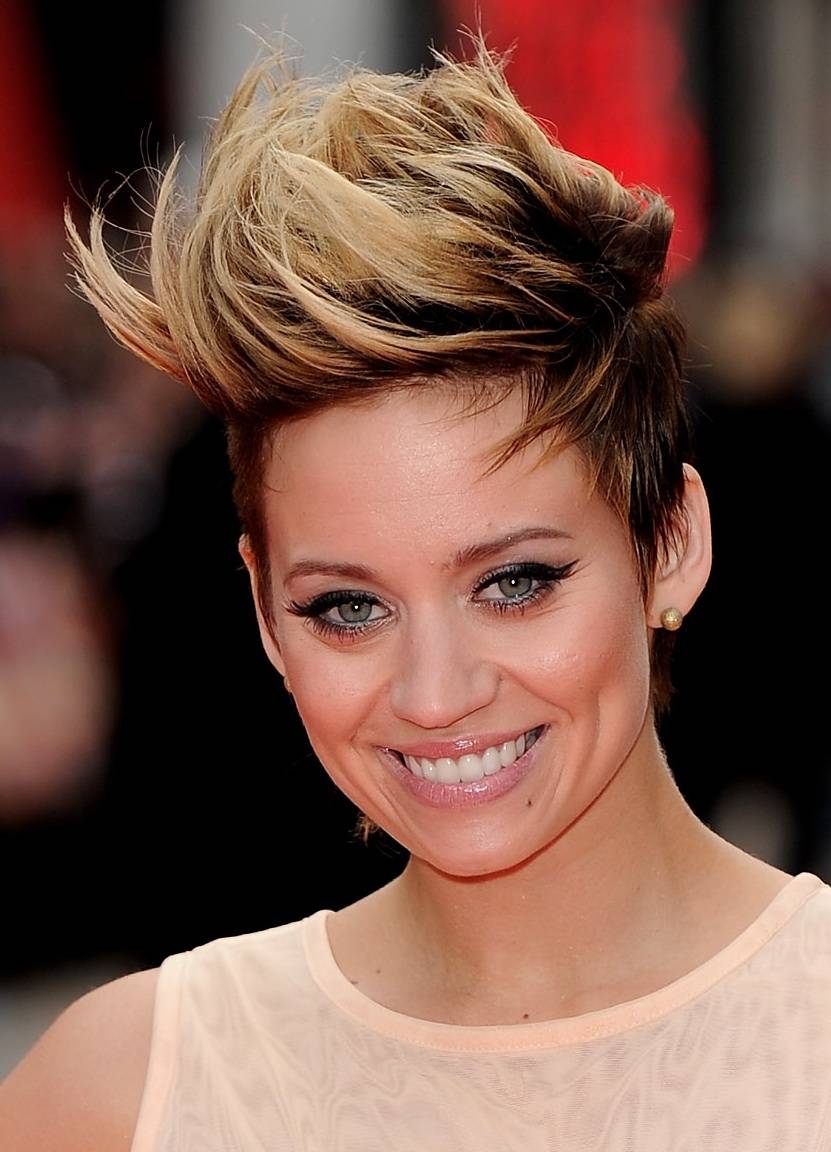 The Mohawk is still a favorite short style among many stylists. If you'd like to try it but you have thin hair, go for the kind of cut that has a nice amount of volume up top.
Volumized low ponytail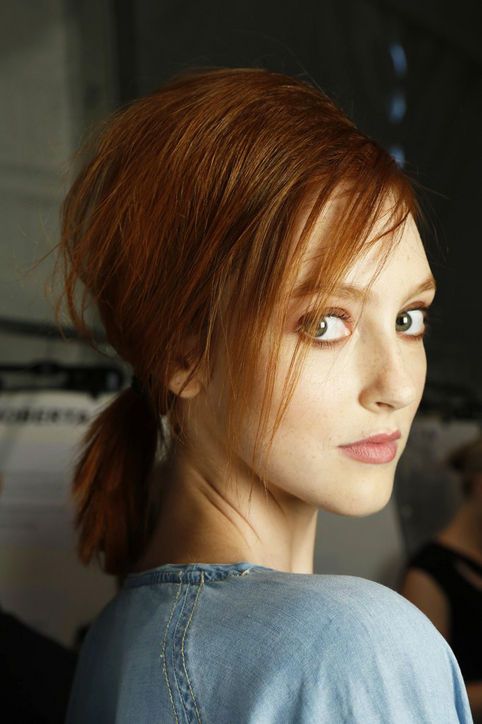 Are you in a rush to get to work? No problem, Just pull your hair back into a ponytail and then slightly tug the back of your hair to add some volume to the style.
Funky Mohawk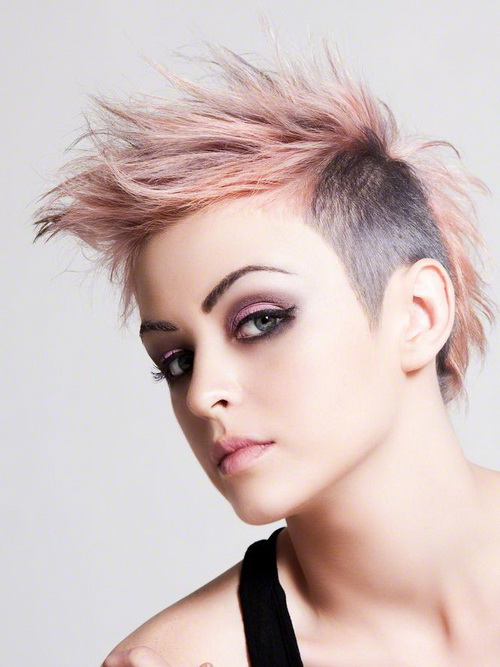 Everything is amazing is about this Mohawk. From the cut to the color.
Retro French knot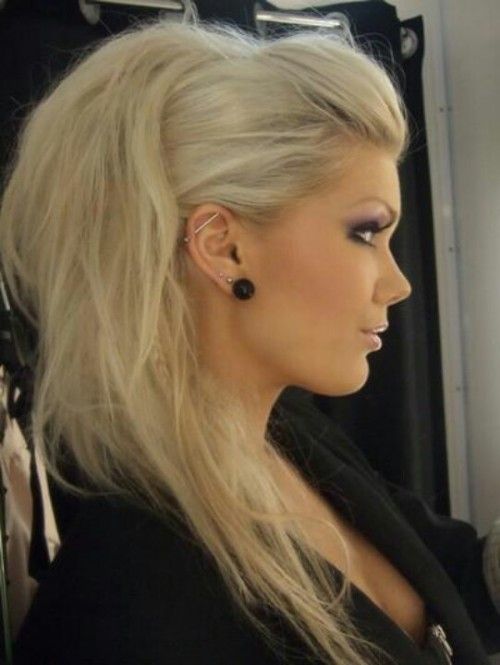 This is another style that is great for long hair (especially if you clip a few pieces of weave into it). The retro French knot is ideal for formal or casual wear.
Roller set curls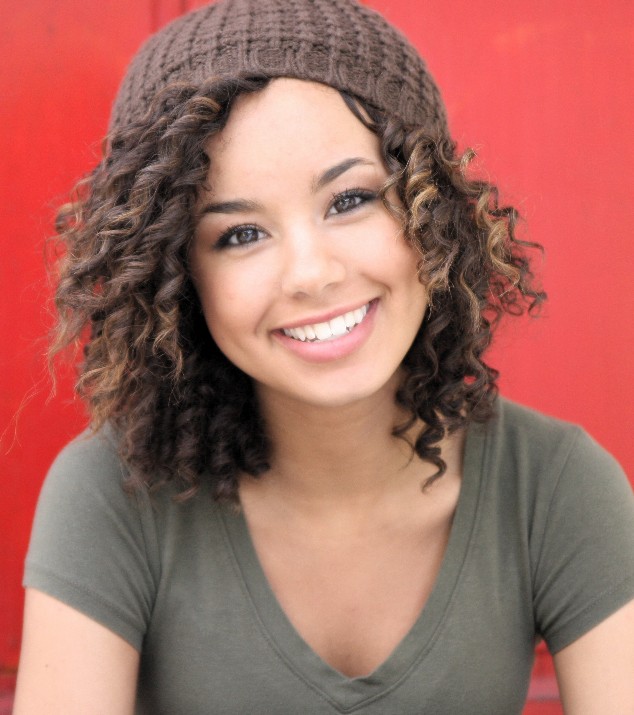 A bit of setting lotion and rollers are another way to make your hair look a lot fuller. And just look at the end results.
Choppy cut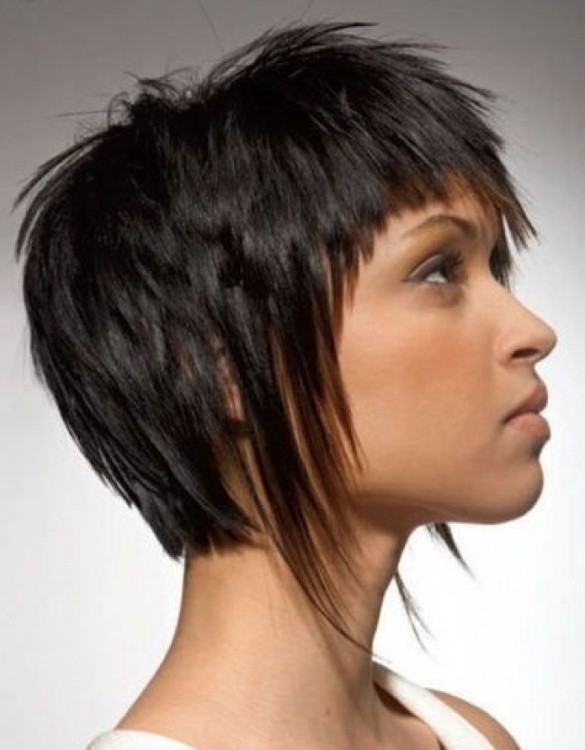 This is probably the most distinctive cut on the entire list. Not everyone can rock it but take it to your stylist and see what they think. It really is a head turner.
Hair tie ponytail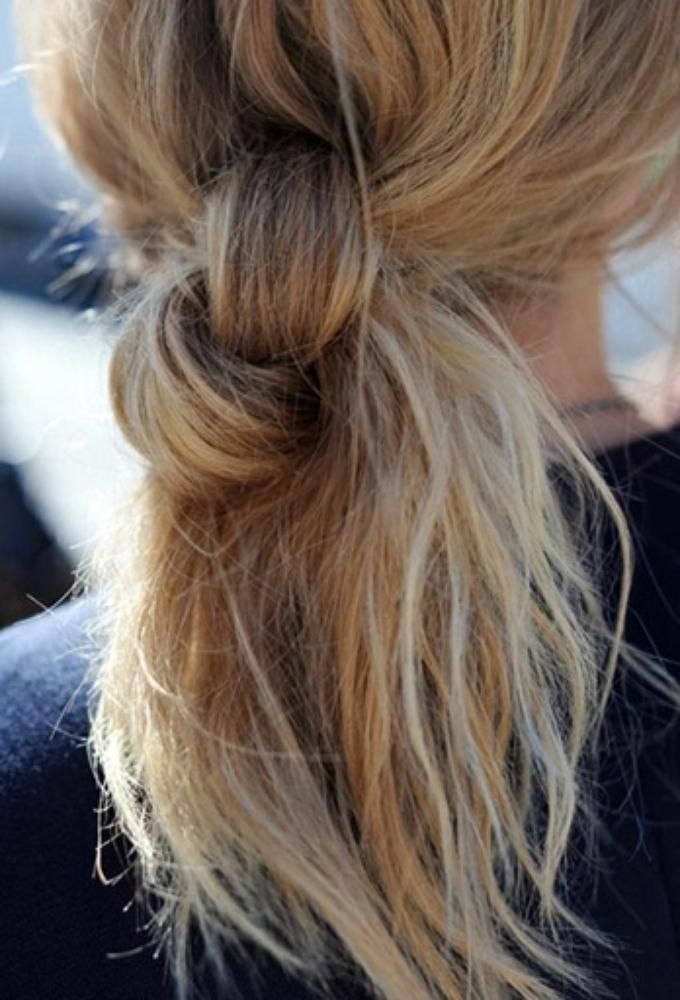 This is another way to wear a ponytail. Just take two pieces of your hair and tie it into a knot. Then secure it with a couple of bobby pins.
Clipper cut hair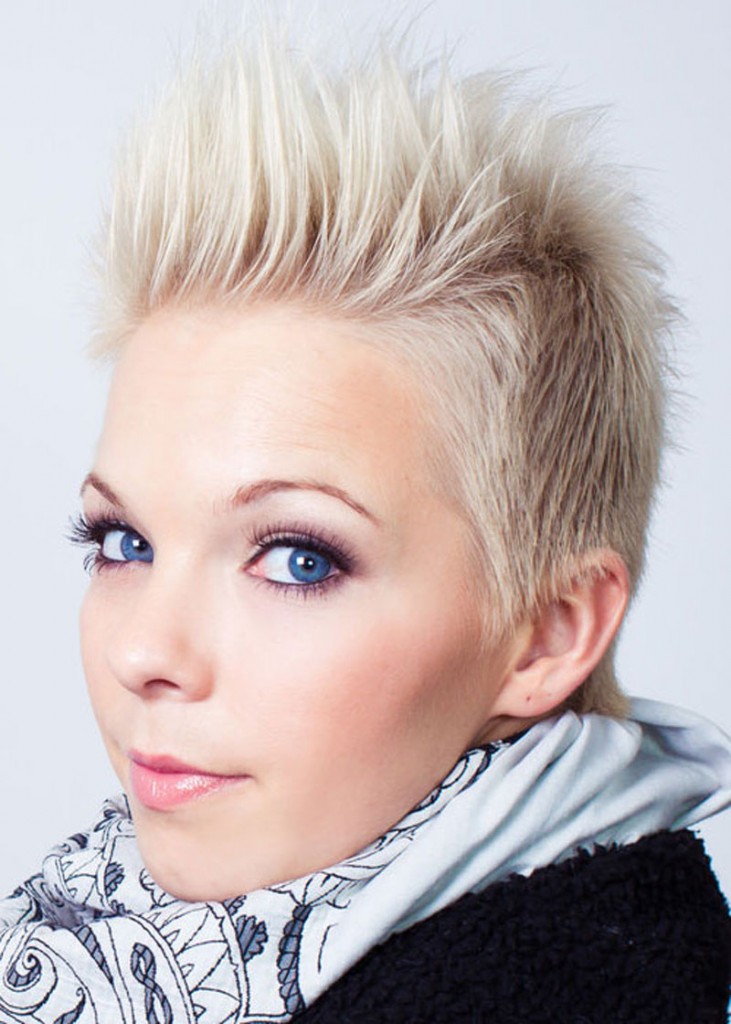 It's a bold woman who can go super short. This kind of clipper cut is also great for those with thin hair. Plus, it shows off your pretty face.
Asymmetrical short bob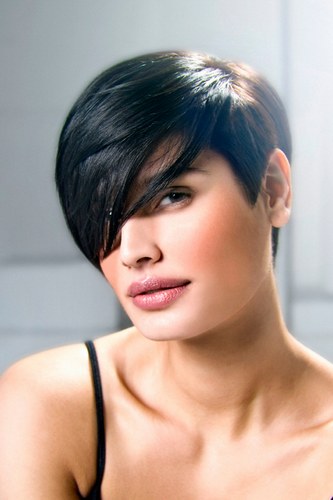 Can't decide between a bob and a short haircut? How about an asymmetrical short bob. Just look at the end results. #sostunning
Layered lob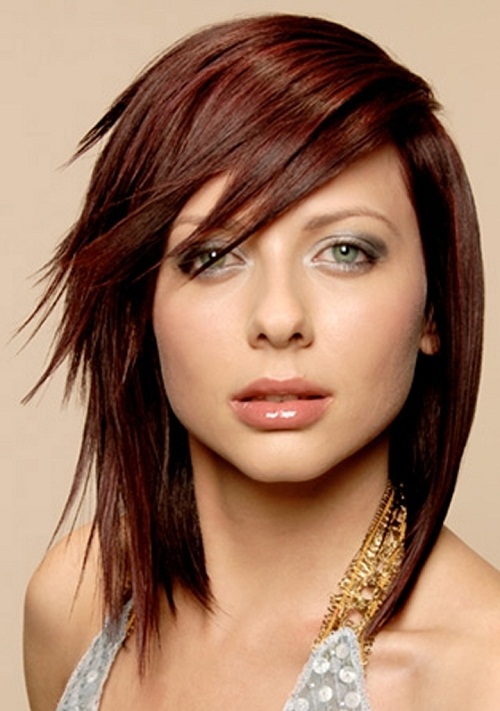 This is another way to wear a lob. Just add some layers and maybe a bit of color. You can go with highlights or a deep burgundy hue like this one.
Short cut for naturally curly hair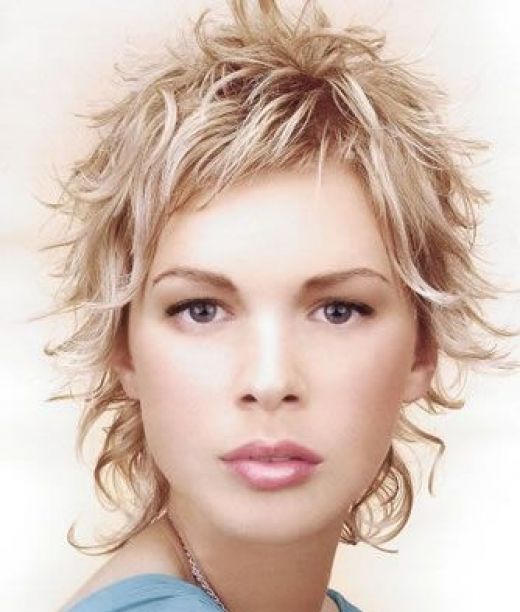 Is your hair naturally curly and you're trying to figure out what to do with it? Rather than straightening it, play up your curls with a cut like this one. With a bit of product, your hair will look full all day long.
Wear a headband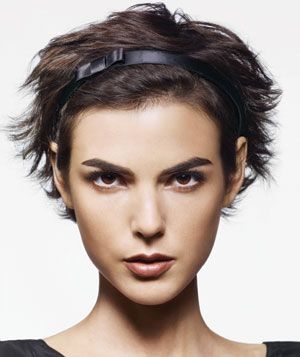 Headbands are a thin-haired gal's best friend. That's because it pushes some of the hair in the front to the back with makes it automatically appear thicker.
Fishtail braids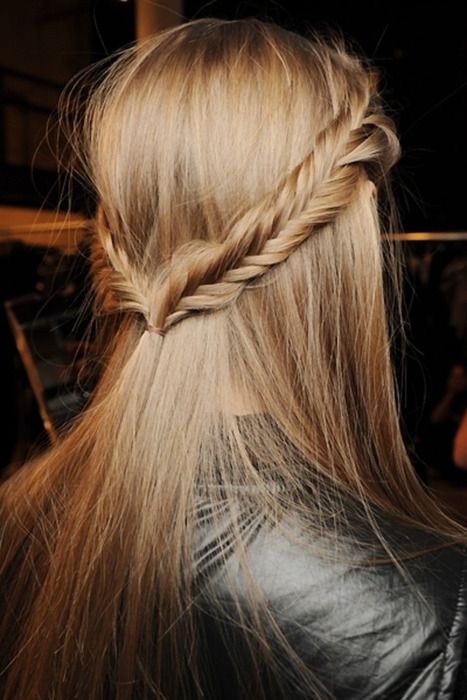 Sometimes all thin hair needs is a bit of detailing added to it. One solution is to add a couple of fishtail braids.
Multiple mini ponytails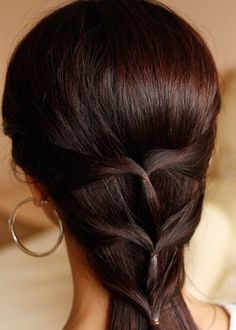 Another would be to add some multiple mini ponytails. This look is so easy to do and yet so elaborate looking at the same time.