Hey, divas! If you have the mid-length hair and don't know what to do with your hair, then just stay here. We are going to show you how to look stylish with the medium hair.
The easiest way is to get a chic hairstyle which requires little maintnance. For this purpose, the medium bob must be the best choice. The bob hairstyles has been popular for quite a few years and this year they still won't walk out of the fashoin trend. Today we are going to share 15 fashionable bob hairstyles with you. Just stay here and pick up one for yourself in the new year. Enjoy!
Straight Bob Hairstyle with Blunt Ends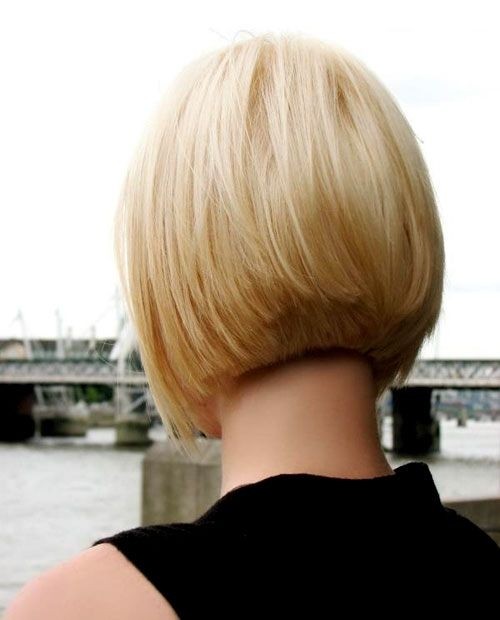 The blonde hair is effortlessly chic and the this bob haircut with blunt ends is quite stunning for all occasions in our daily life. The best thing is that it really doesn't need too much care.
Blonde Curly Bob Hairstyle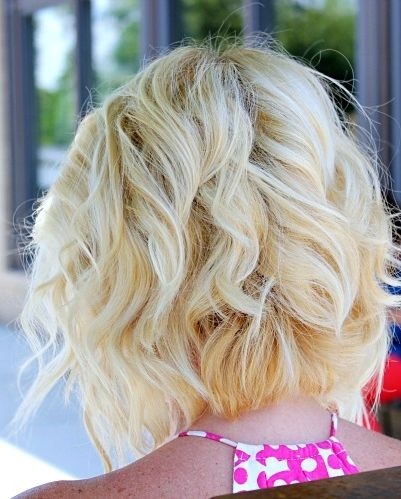 For a chicer look, just add some curls to your medium hair. The loose curls in this picture looks careless yet rather stylish.It's such a pretty hairstyle for all the occasions in our daily life.
Effortless Blunt Bob Haircut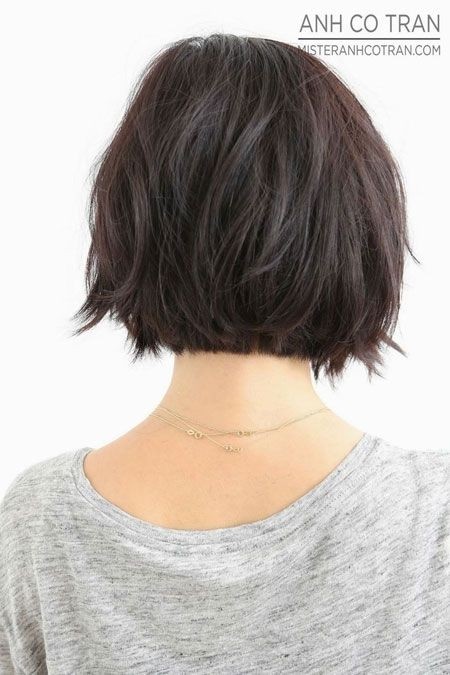 The blunt bob hairstyle is quite cool and this brunette hair color is casual chic. Some subtle waves spread on the upper layer and they add life and movement to this dark hair.
Shaggy Short Bob Hairstyle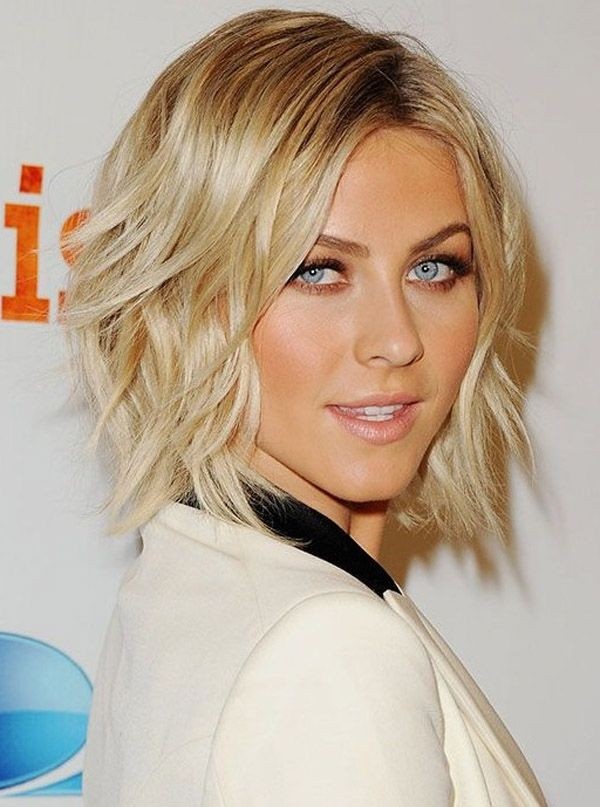 If you have a round or square face, then just try this medium hairstyle with out-curled waves. The fine and loose waves look so romantic and they work well the create a smaller face silhouette.
Blonde Straight Bob with Brown Highlights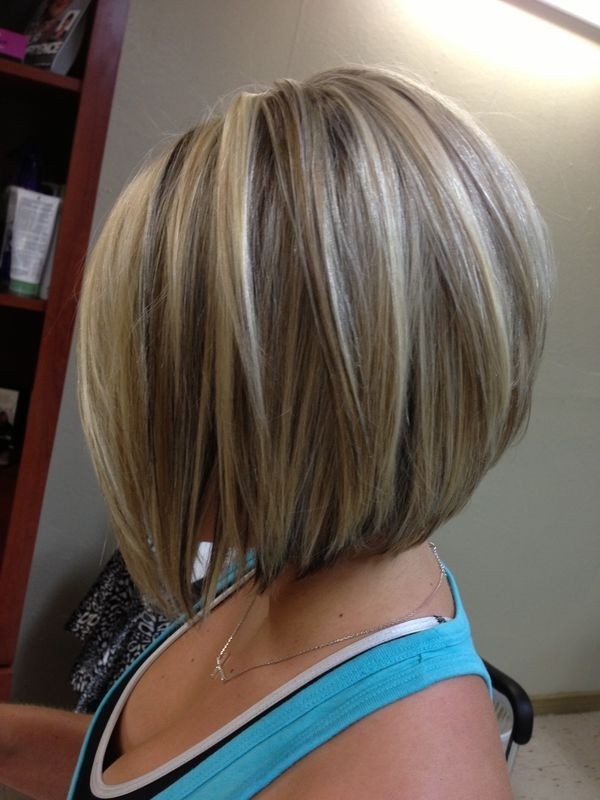 If your hair is too thick and you want to try the shorter haircut, this stacked bob hairstyle must be perfect for you. Besides, the rounder shape of this hairstyle is indeed chic in an effortless way. Just add highlight some hair strands and you can get such a pretty hairstyle.
Ombre Short Wavy Hairstyle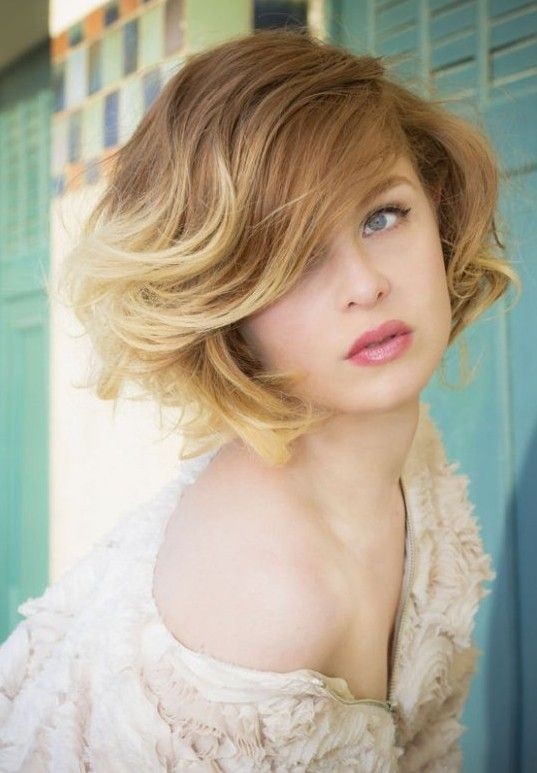 I like this hairstyle so much! It's not only because of the stunning style of the haircut, but also because of the sun-kissed effect of the hair color. The wavy fringe is sassy enough for women to attract all others' attention effortlessly.
Golden Bob Hairstyle for Women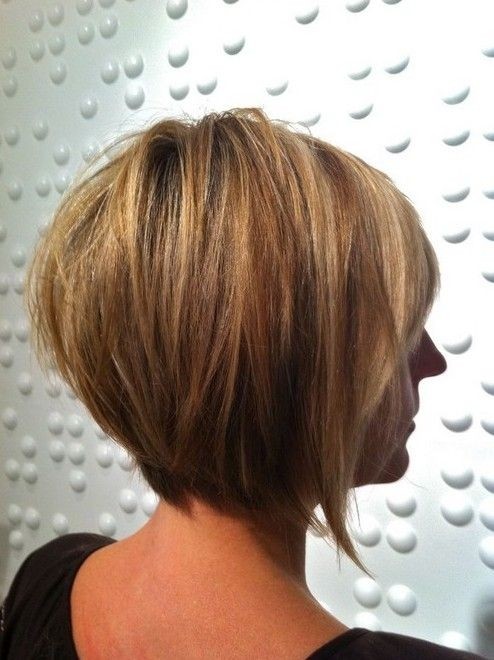 Try this stacked bob haircut if you are looking for a hairstyle which is stylish and doesn't need too much maintenance. The blonde hair color and the wispy ends make this hair even youthful.
Stylish Stacked Bob Hairstyle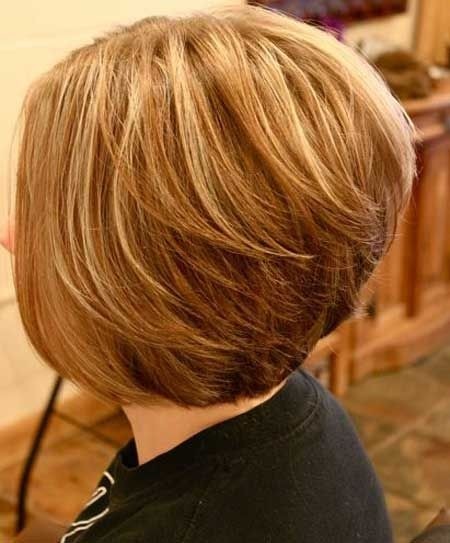 A lot of volume has been given to the back side of the head and this makes the original simple haircut much more fashionable. Hair in the front has been blown backward. It's an ideal hairstyle for those office ladies.
Chic Bob Hairstyle with Layers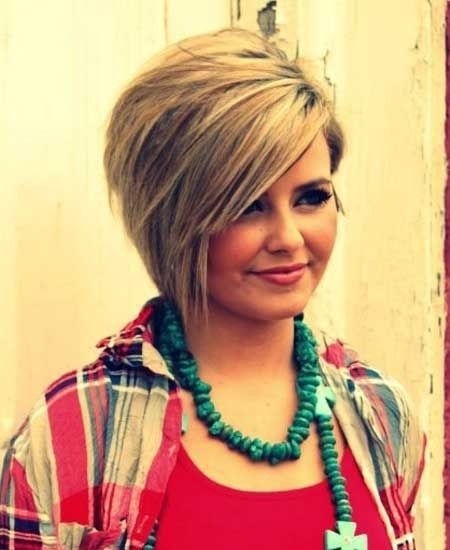 Want to be even chicer? Then have a try with the asymmetrical haircut. Give the front fringe some wispy cuts. Or just add some layers to the upper section of your hair. The side-parted hairstyle is this picture is wonderful for women with a square face.
Lovely Bob Hairstyle with Bangs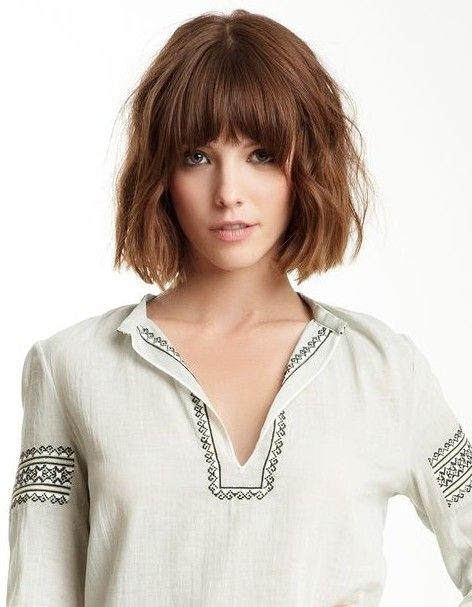 For a lovely sweetheart look, give this chin-length bob a try. The natural waves go down along the face and the thick bangs draw all attention to the beautiful eyes. Whatever your face shape is, this must be a stunning hairstyle for you. Apart from that, this hairstyle will lessen your ages and make you much younger.
Simple Bob Hairstyle for 2015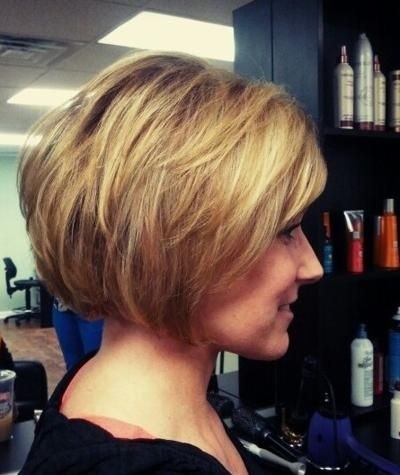 If you are a fashion diva, you must have heard the classic slogan that Less is More. That's what this hairstyle wants to achieve. The simple haircut is neat and clean while the soft layers are casually styled back, which makes this short haircut simple yet rather stylish.
Stylish Long Bob Hairstyle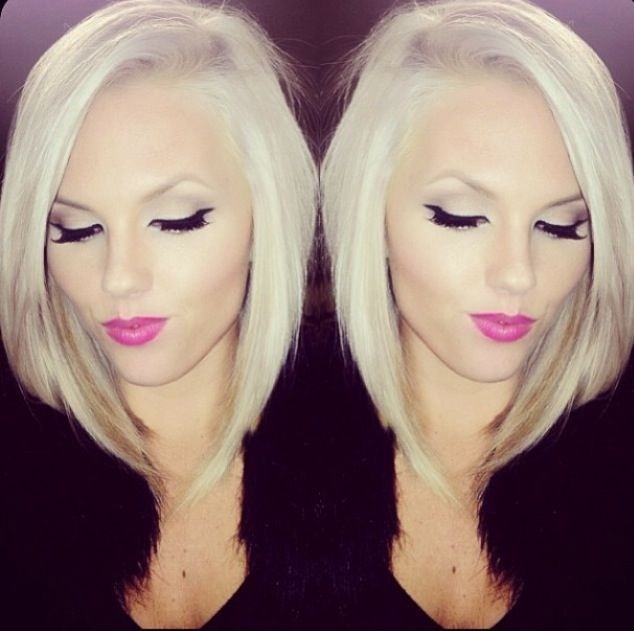 To get an edgy chic hair look, just have try with this ash blond long bob haircut. The front fringe is longer than the back section and this is a nice style to frame the face shape. With a deep side-part, the woman's charm has been glammed up largely. Why not give it a try?
 Adorable Medium Bob Hairstyle with Layers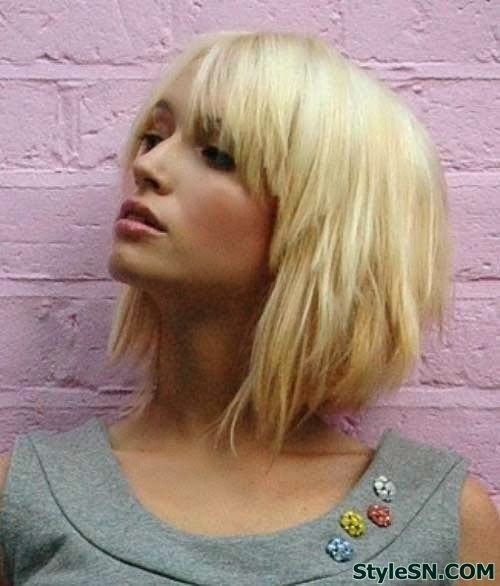 If you think your hair is too thick, then create more layers with your hair. The layers will make your hair look vivid and full of life. The wispy bangs is quite adorable for women to get a youthful and fashionable look. Do you like it?
Edgy Asymmetrical Short Haircut
This is another asymmetrical short hairstyle. With a deep side part and half of the face covered by the longer hair, some sophistication and mystery has been given to this classy black hairstyle.
Pretty Straight Bob Hairstyle for Medium Hair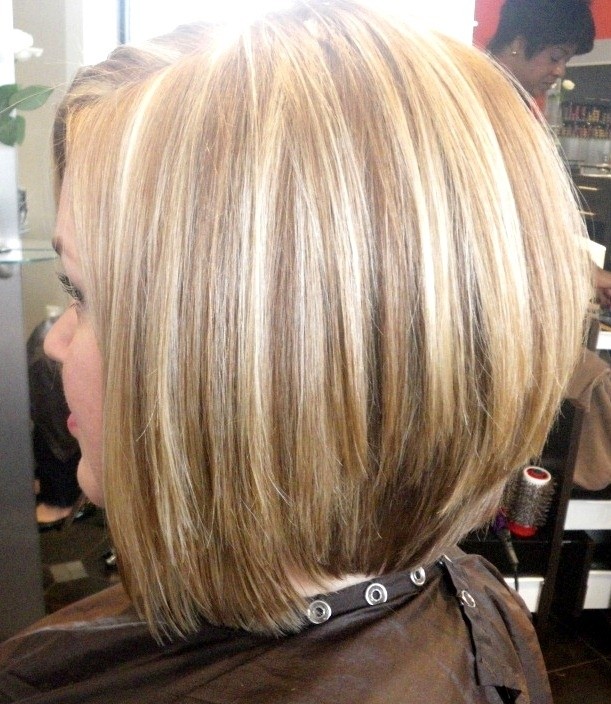 Here is another simple yet stylish inverted bob hairstyle. Volume and textured have been added to the blonde hair. And the straight hairline and milky blonde highlights bring a lot of cute and chic touch to this lovely hairstyle.