Fashion trends come and go, but there is one classic kind of hairstyle that will never step out of fashion. That is the ponytail hairstyle. Many pop stars are rocking the ponytail hairstyles. Ponytails are not merely the traditional versions if you want to a more luscious look. Some trendy tricks must be added to the originally simple ponytail. As you find the best ways to create the ponytail hairstyles with your fancy imaginations, you will see that the ponytail hairstyles are quite versatile for all women and all occasions.
This post is about the best ponytail hairstyle tutorials, which will help you get more inspiration about how to make your simple ponytail hairstyle special and stunning. Just scroll down and check them out! Enjoy!
Fashionable Messy Ponytail Hairstyle Idea /Via
The ponytail is styled in a messy way and extra volume has been added to the tail section. A bump is created on the top so that the face silhouette can be longer. The soft side-swept bangs add sweet and feminine vibe to the look. It's quite fashionable for you to try on any occasion.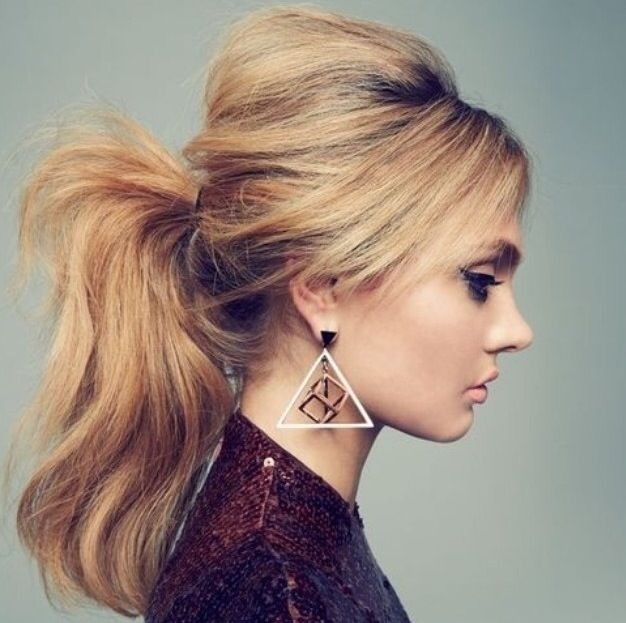 Fashionable Wavy Low Ponytail with Braided Crown /Via
If you are confident with your face shape, then you may just braid the front hair and show your forehead. Besides, add some flirty waves to your ponytail, which can not only add volume to your hair but also make the whole look even more fashionable. This is a fantastic hair look for both casual occasions and parties.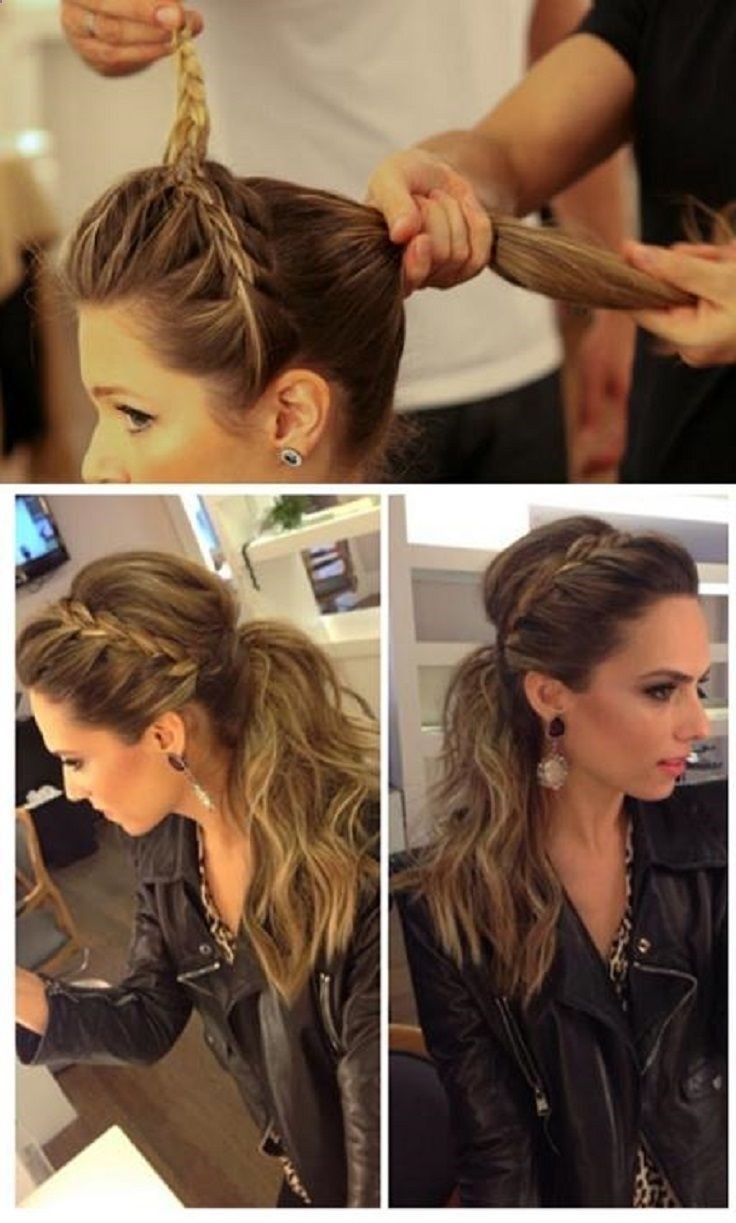 Lovely Braided Ponytail for 2017/Via
Straight hair is sweet when your style it into a cute ponytail and add a tiny braid to one side of the head. The braid spice up the plain ponytail make it more beautiful. It's great for younger girls.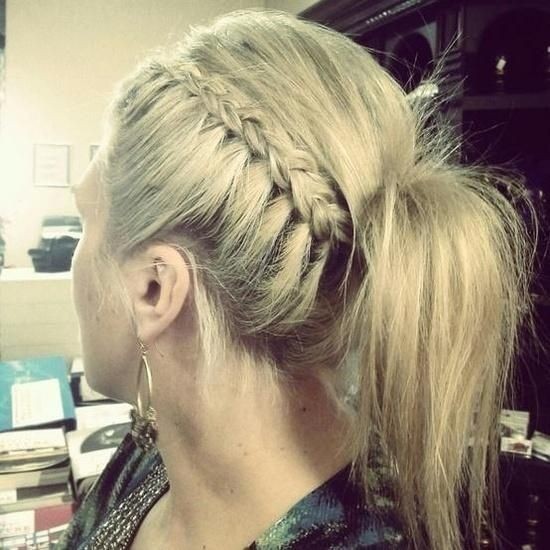 Sleek Ponytail with Bouffant Top/Via
If you want to get a sophisticated look for some formal occasions, you may just go for this sleek ponytail. Without the girlish braids, all the long tresses has been combed back in a smooth way. The hair in the front has been teased loosely to create a bump so that the final look can be highly stylish and the head shape can be even more perfect.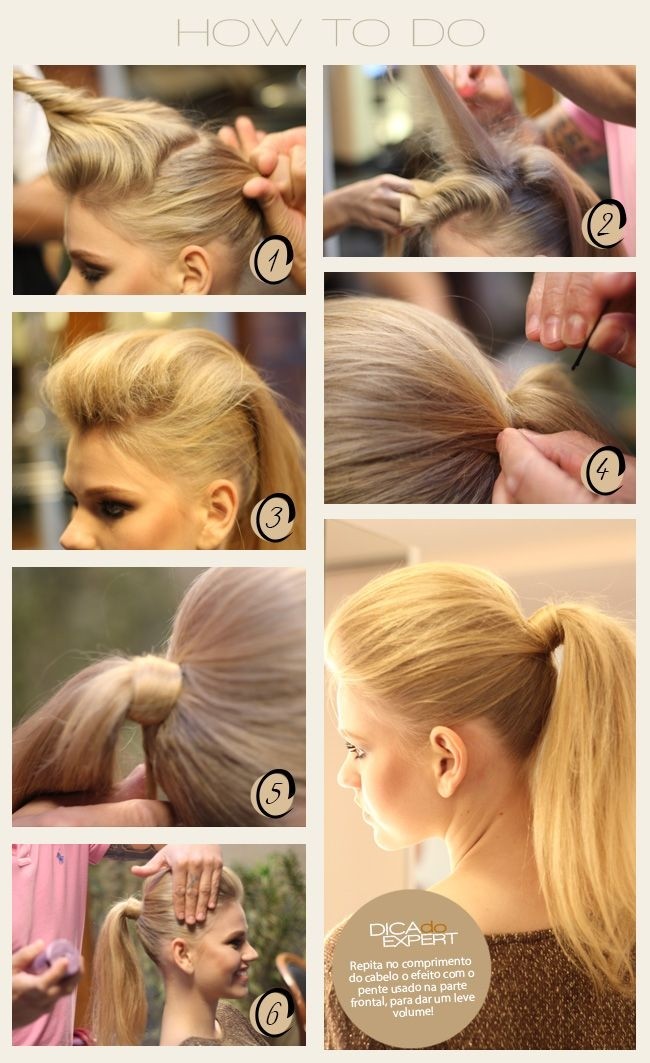 Pretty Ponytail Hairstyle for Ash Blonde Hair/Via
For the informal occasions, such as proms or holidays, this pretty ponytail must make your a head-turner. The ash grey hair color is quite fashionable for all the fashionistas to have a try.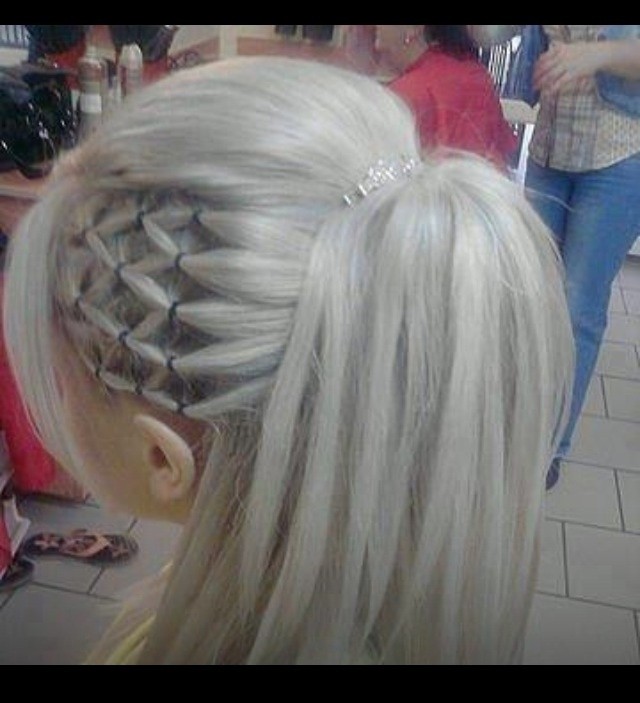 Cute Side-parted and Twisted Ponytail/Via
This picture tells you the easiest way to recreate a simple ponytail. Just give your hair a side part and then take two strands of hair from both sides and twist them. At last, fix them together into a ponytail which should be too low with a clear elastic hair band and then cover the elastic with the hair strand. Have you got it?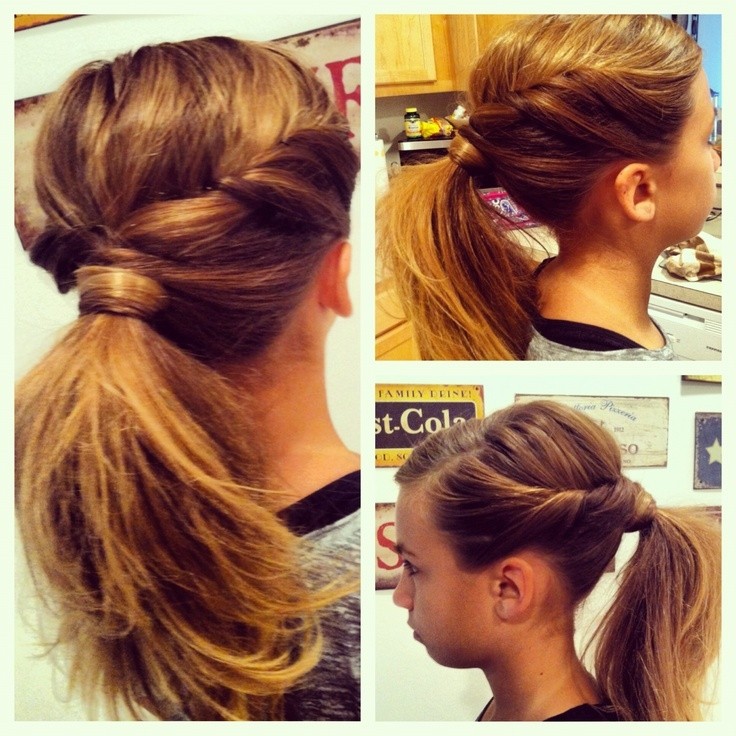 Cute Low Ponytail Hairstyle Idea/Via
If you think your hair is too thick and you may feel hot with a ponytail in summer, then you can have a try with this low ponytail. It's not only great on adult women but fantastic on the children. So you can wear the same hairstyle with your daughter. That's so cool!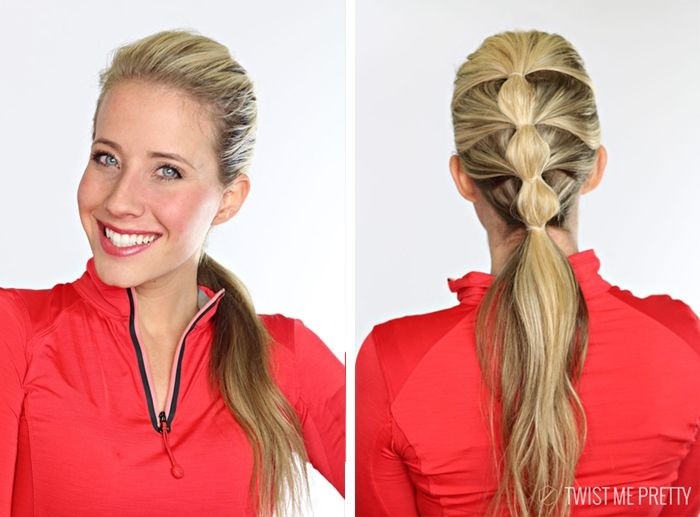 Chic High Wavy Ponytail/pinterest
This hairstyle doesn't require too much skill. Just comb all your locks up and do a high ponytail and then add some romantic curls to your ponytail. This will add movement to your hair and make your look more adorable and fashionable.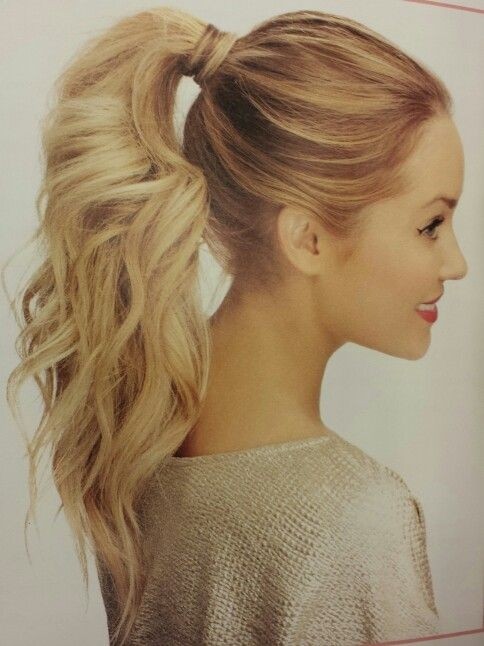 Sweet Twisted Ponytail Hairstyle/Via
Whether you are a student or an office lady, this sweet hairstyle can be an ideal choice for you. It shows the lovely aspect of a woman and the sweet next-door-girl look will make you gain a lot of affection from your colleagues and classmates. Do you like it?


2015 Beautiful Braided Low Ponytail Hairstyle /Via
The cute braid starts from the very front of the head and then all the hair is tied together to create a low ponytail. The elastic is covered by a strand of hair. It's so great for summer because it is really cool!