It's coming to the end of one year and another new year is right around the corner. Everyone is going to be rigged out in their best to celebrate the arrival of the new year. What about you?
Here, we have selected 15 best shimmering makeup tutorials for New Year's Eve. Whether you are having a New Year's Eve party, a romantic date or a cozy gathering with your family members, these 15 makeup looks will make you a glowing stunner and you will become more confident with such pretty looks. Now, check out these fashionable makeup tutorials and have a try. Enjoy!
Pretty Shimmer Eye Makeup Idea for New Year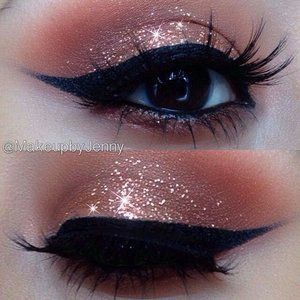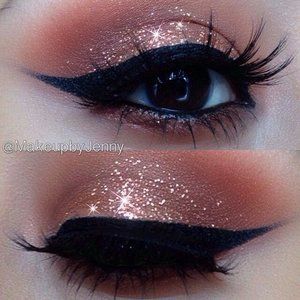 Cat eye liners  are quite popular and pretty. If you draw thick black eye liners, your eyes will look quite sexy. To make the look better, you should apply long false lashes. Thus your thick eye liners won't look so lonely.
Stylish New Year's Eve Eye Makeup Tutorial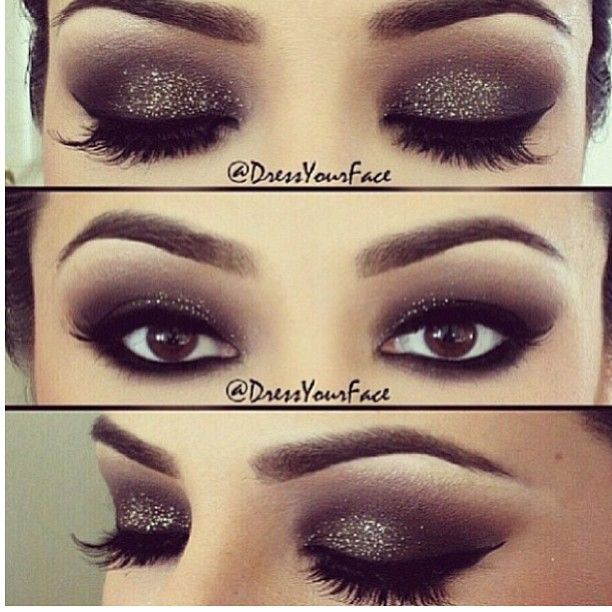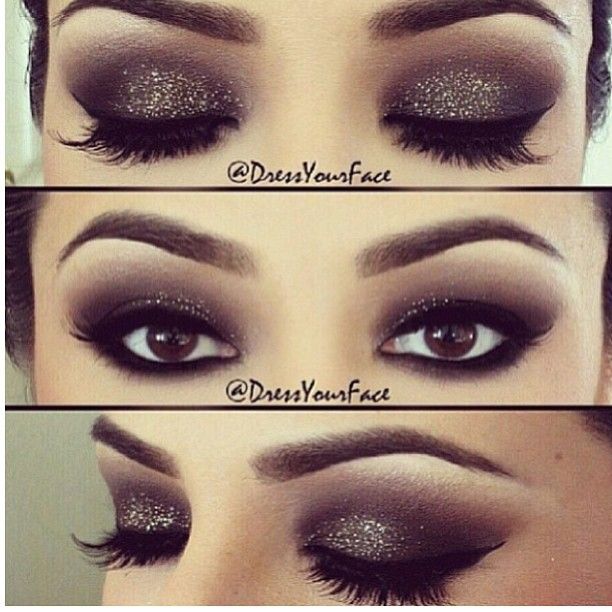 Dark somky eyes are quite mysterious while the glitters make it more fashionable and suitable for holidays.
Fashionable New Year's Eve Makeup Tutorial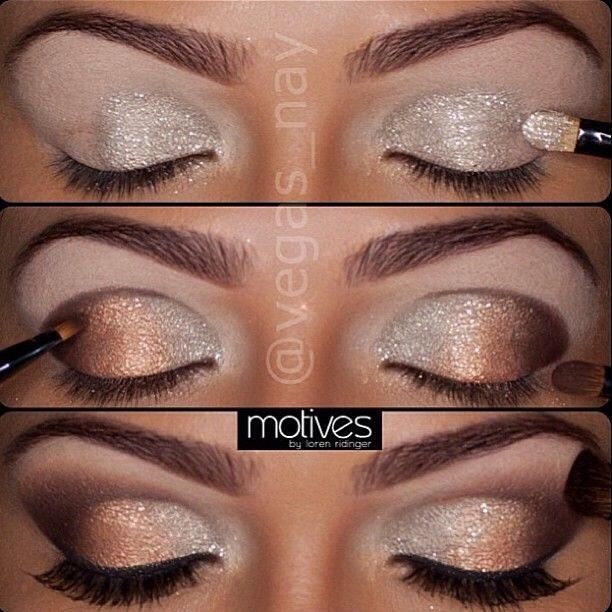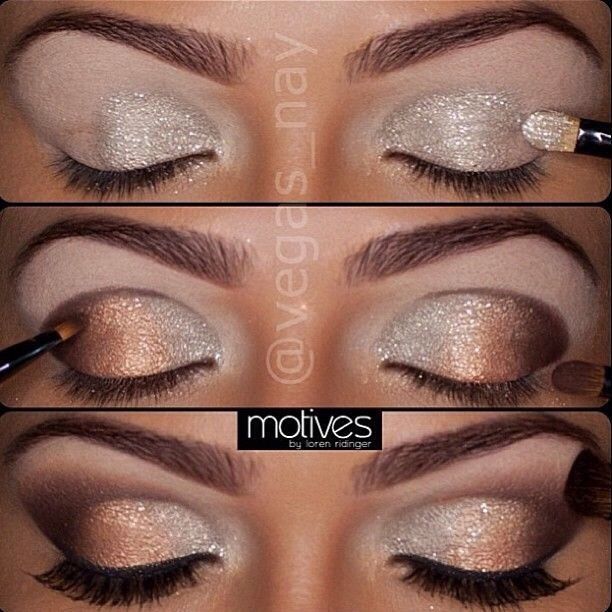 Silver and bronze eye shadows are quite stylish when applied this way. A thin eye liner and curly lashes will complete this eye makeup in an effortless way.
Beautiful New Year Makeup Tutorial

Grey smoky eye makeups are very stunning for winter. To make it more attractive, some glitters have been applied. It's really a beautiful makeup idea for all women to try. Follow the tutorial and see how it looks on you.
Faddish Glitter Somky Eye Makeup Tutorial for New Year's Eve

You should know that shimmering effect will make your makeup look more jubilant. So, you may just copy this idea and apply some golden glitters to the lowered eyelid. Then, you can get such a faddish New Year makup look.
Golden Eye Makeup Idea with Red Lips for New Year's Eve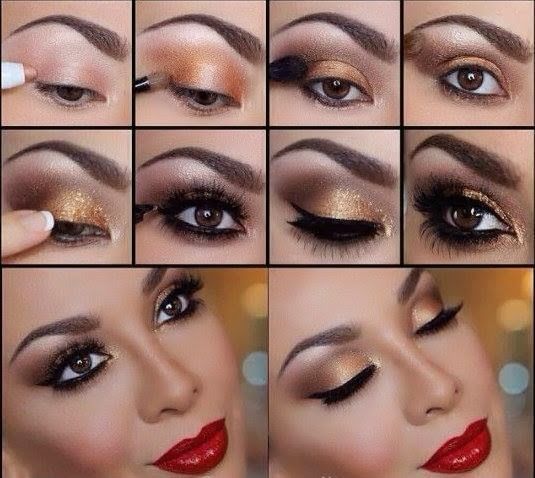 You should really apply the fierce red lipstick makeup on the New Year's Eve. Plus, the golden shimmer eyes and the voluminous curly lashes make your eyes as beautiful as a doll. All young women will look quite fetching with such a pretty Barbie Doll makeup look.
Trendy Bronze Eye Makeup Tutorial for New Year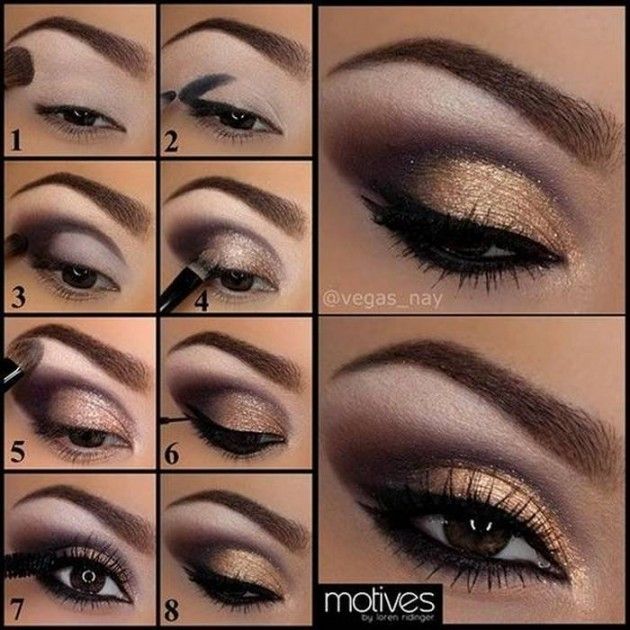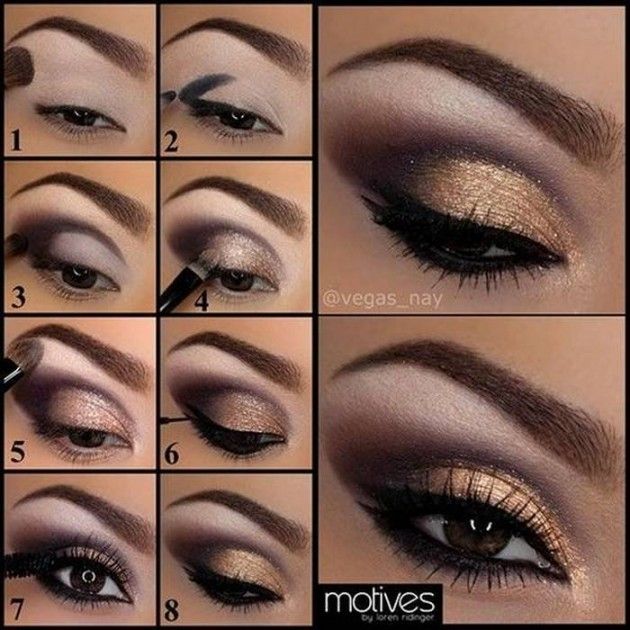 Mature women or women who want a more sophisticated look should not miss this bronze eye makeup. It's quite gorgeous with natural curly lahses and elegant coffee shades.
Sparkly Makeup Tutorial for New Year's Eve

If you have parties, the sparkly makeup will be the best option. And you can even apply colored glitters onto your eyes. This kind of makeup is just for parties and some special occasions.
Stylish New Year Makeup Tutorial

People have different personalities. I know it's hard for a conservative girl to try the wild makeup looks. So, if you just prefer a simple and understated style, you must love this simple yet stylish eye makeup. Everything is simple and natural, yet they look so beautiful when put together.
Chic Smoky Eye Makeup Tutorial for New Year

The metallic eye makeup is effortless fashionable. Women will look quite sophisticated with this chic smoky eye makeup. This makeup idea looks better on mature women.
Fuchsia Eye Makeup for New Year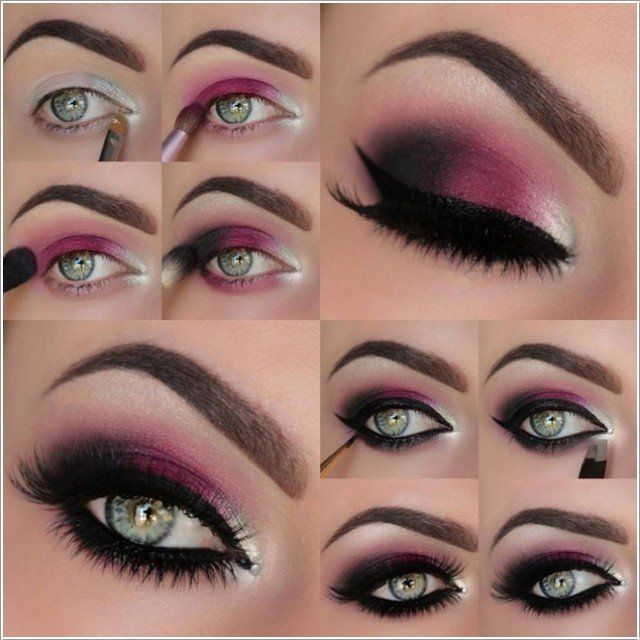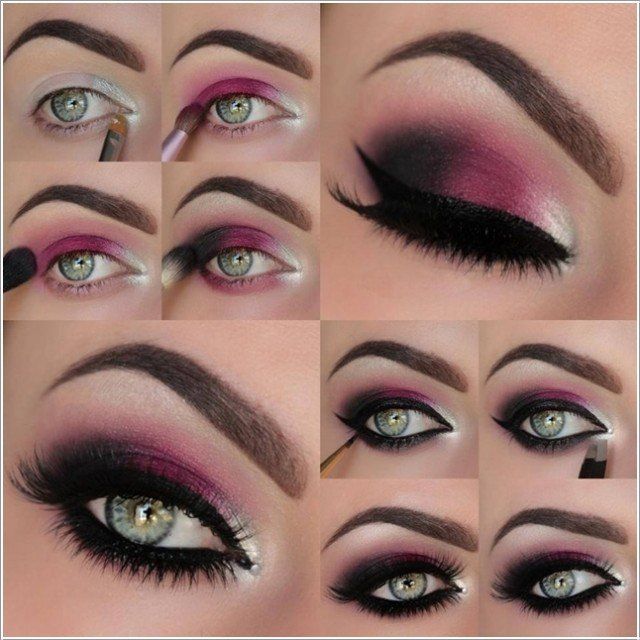 Fuchsia is quite pretty for women. Besides, the thick black eye liners and the long curly lashes work together to make your eyes look large.
Elegant Smoky Eye Makeup Tutorial for New Year's Eve

Ash purple smoky eye makeup is great as a night makeup look. This elegant makeup will be a wonderful choice for all women on New Year's Eve.
Charming Purple Smoky Eye Makeup Tutorial for New Year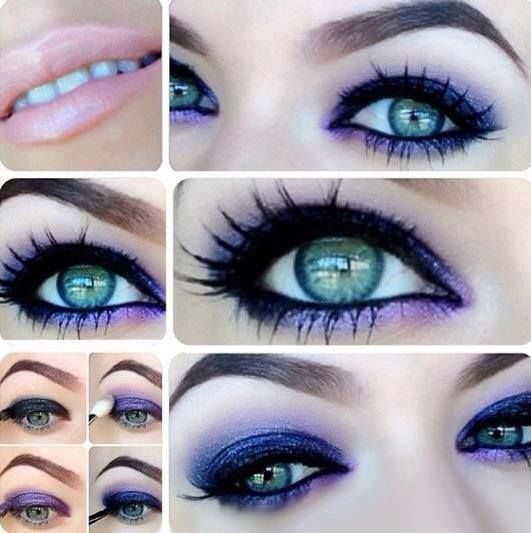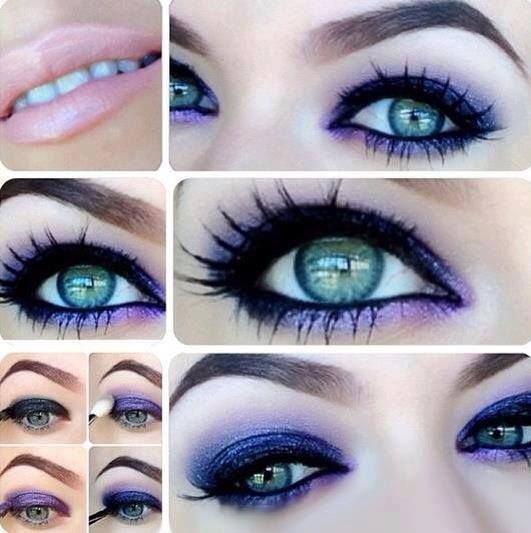 Younger women can go for a purple somky eye makeup which is in a brighter tone. This charming purple smoky eye makeup is stunning for you to try when hanging out with friends.
Silvery Eye Makeup Tutorial for New Year

This silvery eye makeup is worth trying. Your makeup will look quite professionable and fashionable if you follow the tutorial and experiment with this stylish makeup look.
Gorgeous New Year's Eve Makeup Tutorial

Just be bold and try some dramtic colors on your eyes on the holiday. Only one thing to keep in mind: when your eye makeup is very colorful, you should make the rest simple and light. Thus, your eyes will become the focus of attention.