After what feels like months and months of waiting, summer is finally here. We battled through the chilly winter and the rainy months to finally arrive at the golden sunshine. That means we throw out our boots and jumpers and embrace lighter colours, lighter materials and welcome back our sunglasses collection. However, dressing stylishly in summer can be pretty difficult. You want an outfit which is fashionable, but totally cool and weather appropriate. There's nothing worse than being uncomfortable in the heat, so we've gathered 10 super sassy summer outfits for your inspiration.
Grey Vest Top and Pinstripe Trousers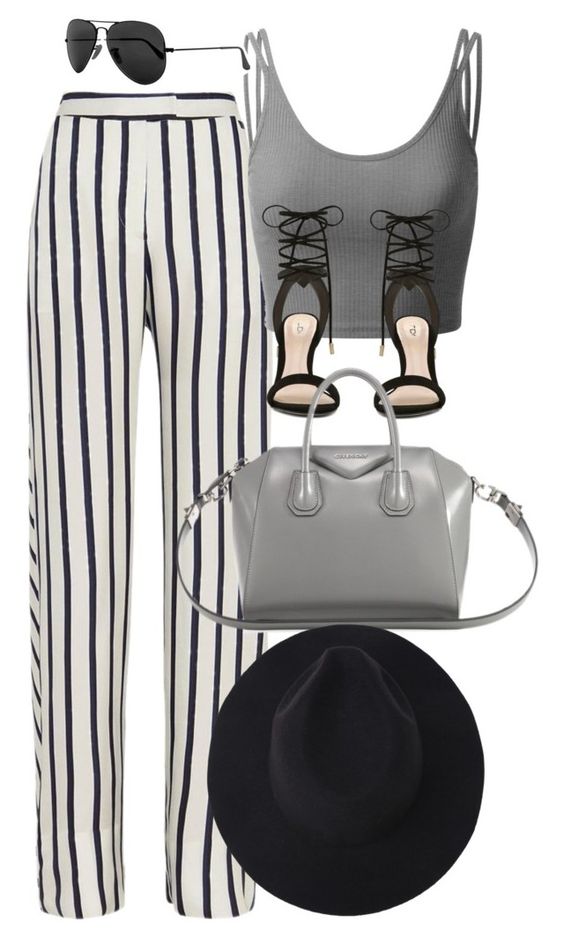 Soft cotton trousers are a summer essential that you probably never knew you needed. They're super light, super comfortable and oh so versatile. Choose a pair of trousers that has a similar pattern to this gorgeous black and white pinstripe. Finish with a fitted grey tank top. Accessorise with black – black shoes, a black hat and some super chic sunglasses.
Floral Mini Dress

Floral prints are a true summer must have – especially when on gorgeous fit and flare dresses like this! Choose the ultimate floral fit and flare dress. It should be fitted around the bust. The bottom will flare out at the skirt. Accessorise with a slouchy cardigan and some colourful trainers for a gorgeous daytime look.
Vest Top and Maxi Skirt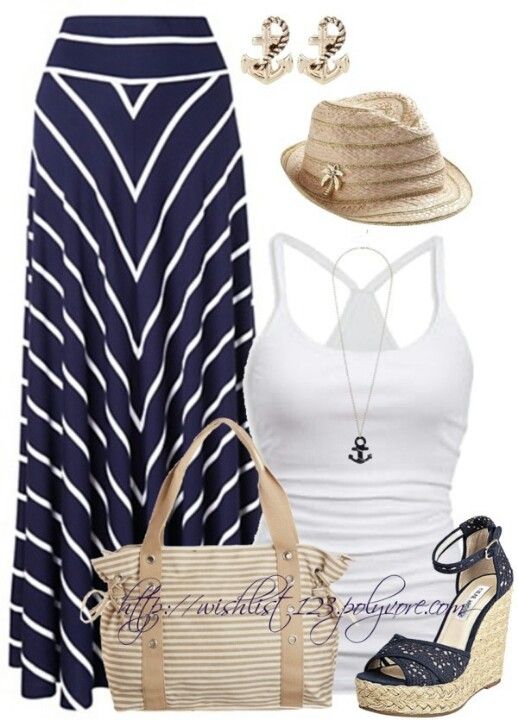 Maxi skirts are one of the best things about summer. They're long, super lightweight and incredible comfortable. Choose a maxi skirt which has a pretty pattern on it like this one. Team with a classic white vest top which shows off your gorgeous figure. Add some summery wedges and a beach bag and you've got the perfect summer outfit.
Swing Tank Top and Jeans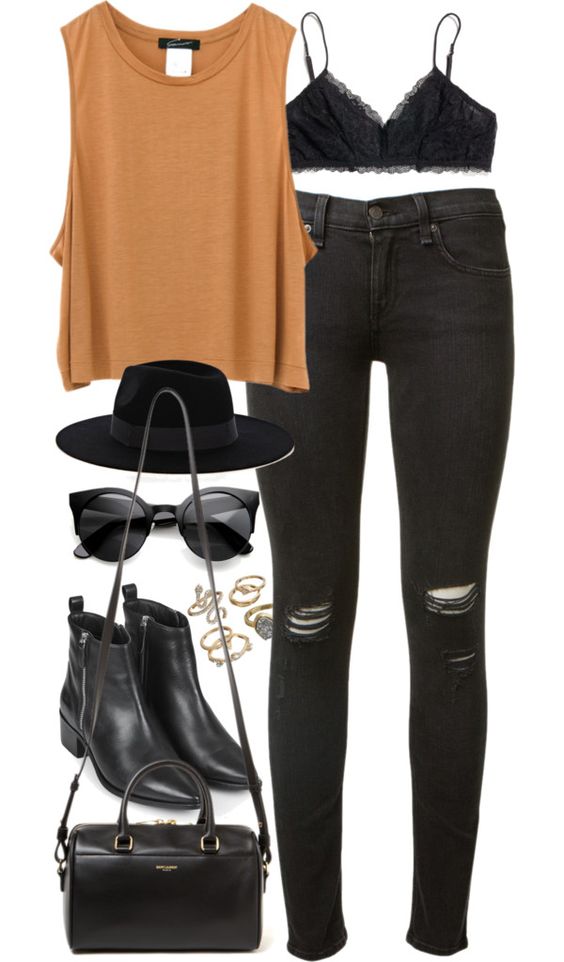 Tank tops in every colour couldn't be better for summer. They're loose fitted but super comfortable, and so easy to wear with jeans or shorts. Choose a swing tank top in a bold colour. We love dark colours like the mustard pictured above. Finish with a pair of black skinny jeans and some heeled ankle boots for the ultimate casual date night vibe.
White Tank and Ripped Jeans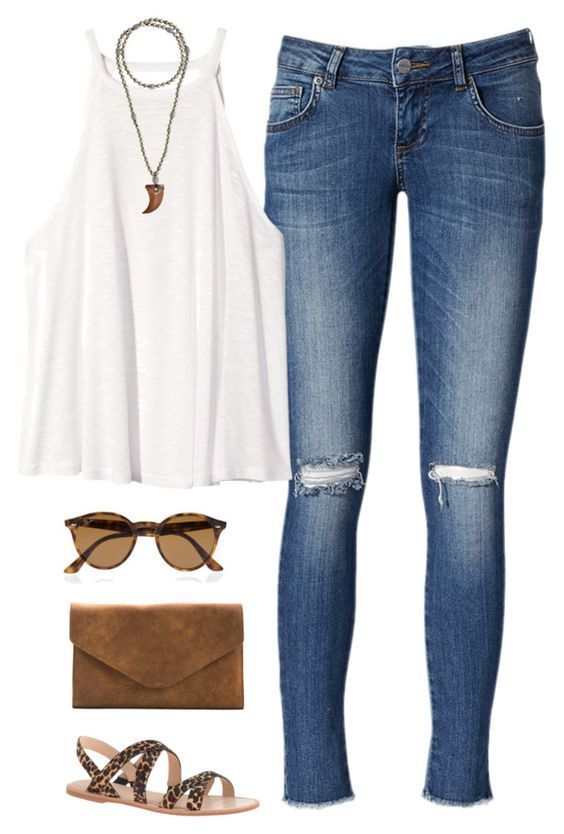 Ripped jeans are oh so fashionable as of late, and just perfect for summer. Start this super cool outfit with some blue ripped jeans. Finish with a classic white tank top. The colour scheme is so classic and plain that you need some sassy shoes to finish. These leopard print sandals are ideal. Sunglasses and a red lip will seal the deal.
Cropped T-Shirt and Jeans

Cropped t-shirts are an essential part of summer. Whether you're comfortable getting your midriff out or would prefer to wear them with high waisted items. they look gorgeous every time. Choose a classic boxy cropped tee in a dark green colour. Wear with ripped black jeans and classic Converse. Curl your hair and you've got the best summer daytime outfit.
Cropped Camisole Top and Denim Shorts

Shorts are a summer staple, and the best thing ever for versatile fashion. You can wear them in the day or dress them up at night, both offering a stunning look. Choose your favourite pair of denim shorts. Pair with a gorgeous floral cropped camisole top. Team with some colourful flat shoes or perhaps some sandals for a stunning summer style.
Which one of these gorgeous stylish summer outfits do you prefer? What is your ultimate summer style? We'd love to hear your top tips for staying cool in the summer whilst remaining fashionable at the same time. Don't forget to leave us a comment below.