In our less than humble opinion, hairstyles with waves are the best possible hairstyles you could hope for. If you can't quite decide between curly or straight hair, opting for waves gives you the perfect happy medium option. Hairstyles with waves are also incredibly versatile, allowing you a phenomenal look which transitions from day to night with ease. Waves also work perfectly with both short and long hair, and can be added in to an incredibly versatile amount of looks. We've gathered this gallery full of amazing hairstyles with waves – which one is your favourite?
Center parted long wavy hairstyle – Brown Balayage Waves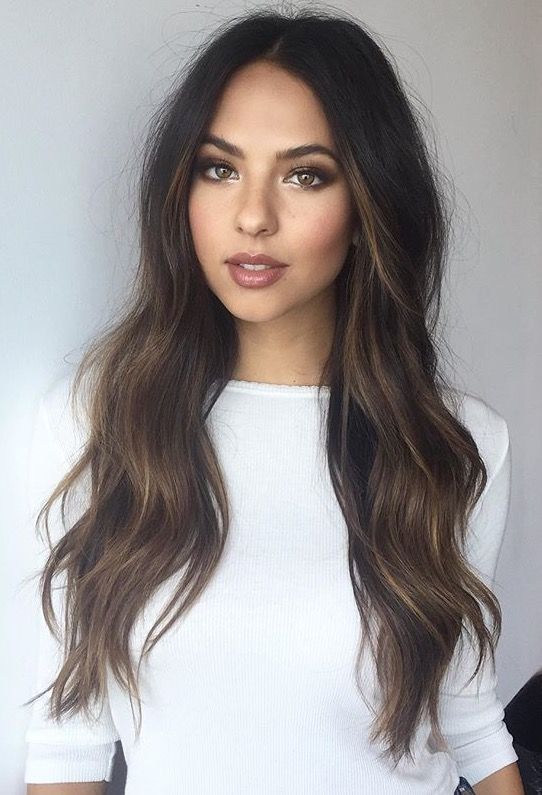 Waves are best worked with balayage in our opinion. Balayage is a hair colour transition technique which blends one colour to another seamlessly and naturally, crating the most gorgeous finish. As pictured above with this stunning dark to light brown balayage transition. Part your hair in the centre and add loose waves throughout.
Long Brown Waves – sexy tousled curly hair style for girls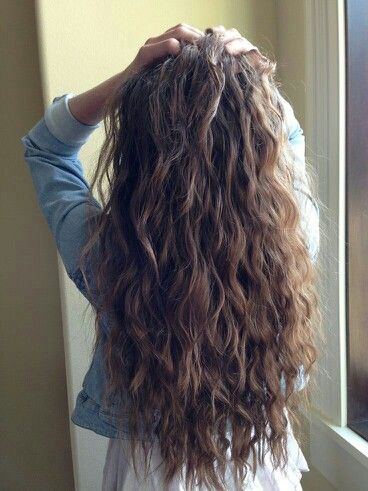 Long locks are best brought to life with a little touch of waves throughout. Adding lots of waves throughout your luscious hair will show off the range of different layers at work and highlight the length of the style. Keep your hair long and thick and then add waves from top to bottom. Tousle your hair lightly with your fingers to add volume.
Blonde Balayage Wavy Bob Hairstyle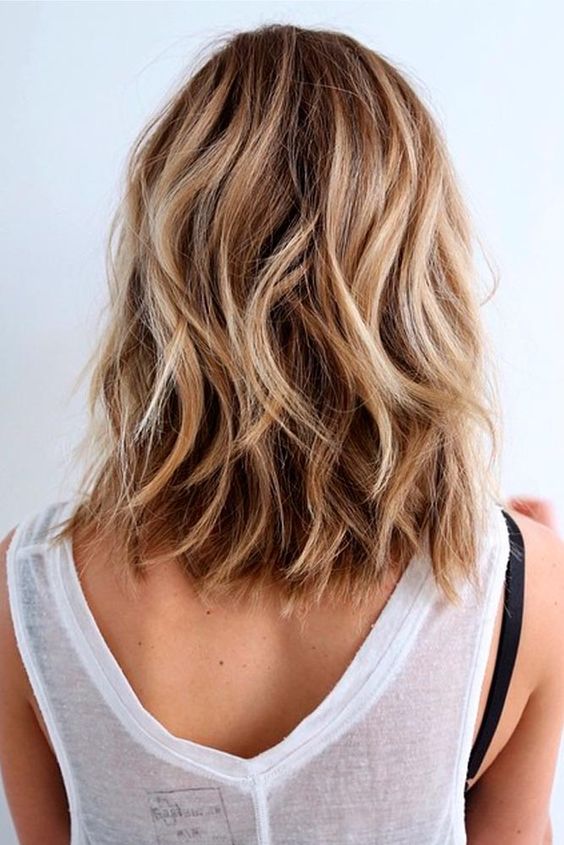 Bob haircuts can also be brought to life with waves throughout and create a stunning end result. If you have a blonde bob as pictured above – you absolutely need to add waves to your style! Add a gorgeous shade of different blonde into your locks via balayage technique. Create thick waves throughout for a bouncy and voluminous finish.
Blonde Waves with Braided Half Up Style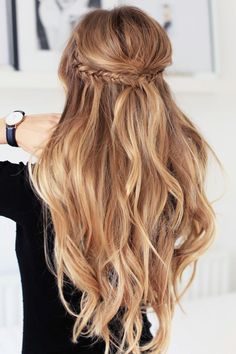 Adding braids to your beautiful hairstyle can show off the waves you've worked into your look all the more. Steal this amazing style by keeping your hair long and thick. Start by adding waves from top to bottom using straighteners or curlers. Take two sections of hair, one on either side of the head, and work them into French braids which meet at the back of the head, creating a half up half down style.
Swept Voluminous Waves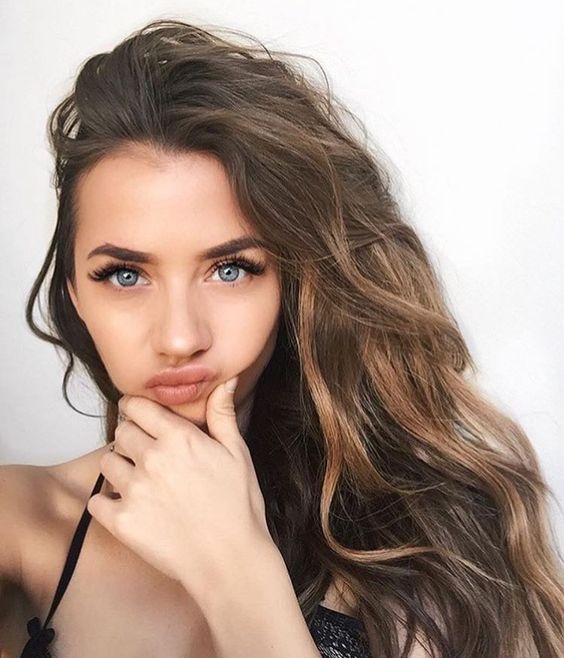 Sweeping your hair to the side can create a wonderful and beach-ready hairstyle absolutely full of waves. Keep your dark brown hair long, and consider adding a lovely light brown shade to the ends. Work your locks into a deep side parting and sweep the hair across your head and down one shoulder. Add big waves throughout the style.
Tousled Waves with Centre Parting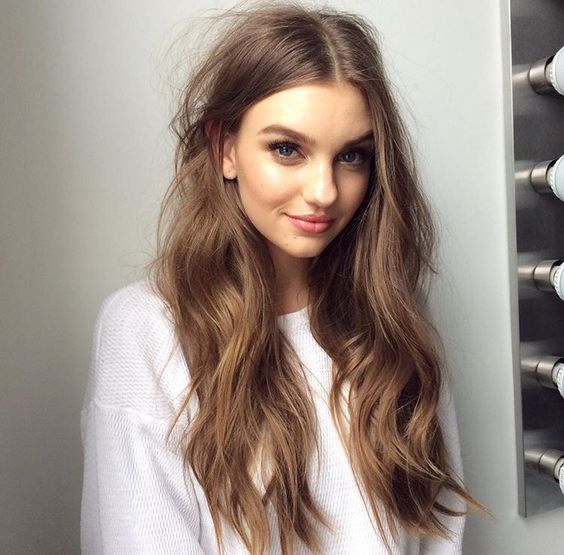 Tousling your waves can add even more volume and bags more style to your absolutely gorgeous hair. This stunning lady pictured above has rich chocolate brown locks which are lightly sun-kissed at the end. Recreate this look by parting your hair in the centre. Add big waves throughout and tousle with your fingers to add volume.
Copper Bouncy Waves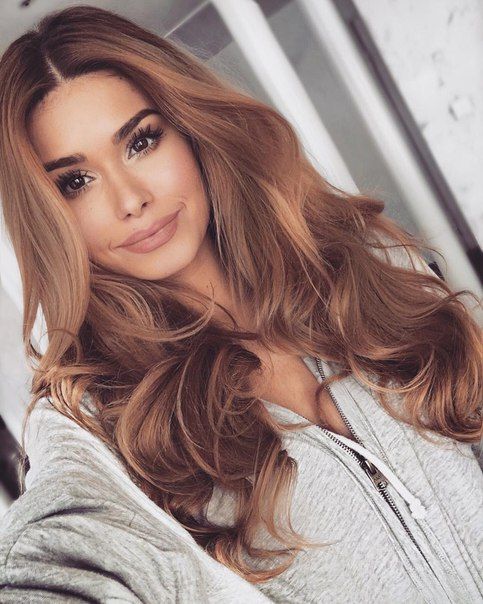 Copper hair is the most beautiful hair – don't you agree? This gorgeous and metallic ginger shade is the most gorgeous, which is why adding lots of waves to it can create a fantastic voluminous style. Part your ginger hair in the centre and add lots of lovely layers around the front of the face. Work tons of waves throughout and make them big and bold to show off your style.
Messy Textured Waves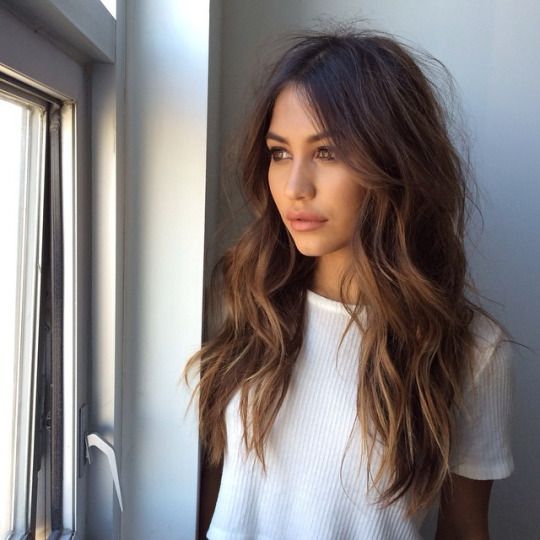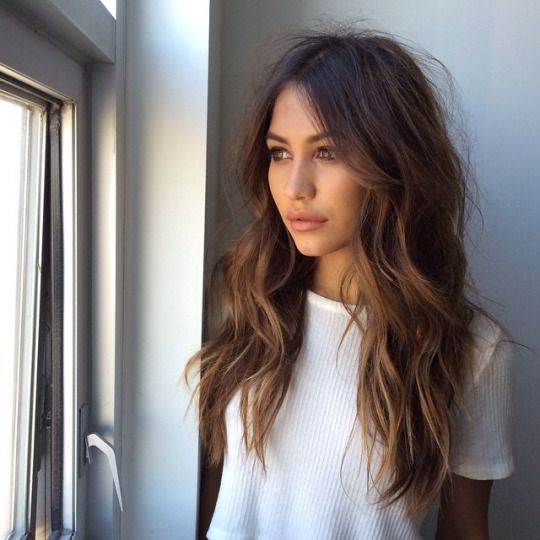 Messy waves can be equally as impressive as sleek and smooth waves – isn't that right?! Work your dark brown hair into a lovely lighter blonde at the ends by utilising a balayage technique. Part your hair in the centre and add shorter layers towards the front of the face. Add lots of gorgeous thick waves throughout and be sure to mess them up and tousle them for a fantastic finish.
Caramel Ombre Waves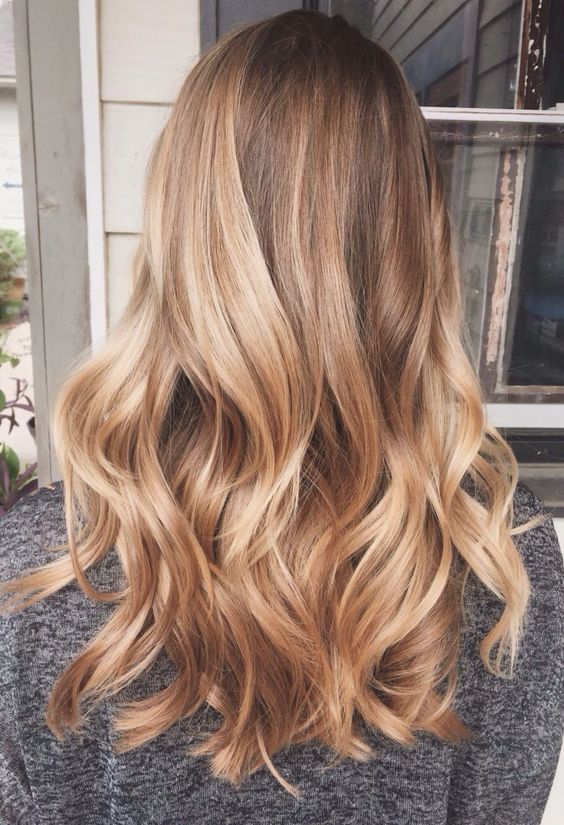 If you're blessed with beautiful caramel hair then you simply must show it off by working gorgeous waves throughout! This lady has gorgeous dark roots which blend into a glossy shade of caramel at the ends. Steal her style by adding chunky waves throughout the length of the hair. You can do this with straighteners or curlers!
Medium Length Wavy Bob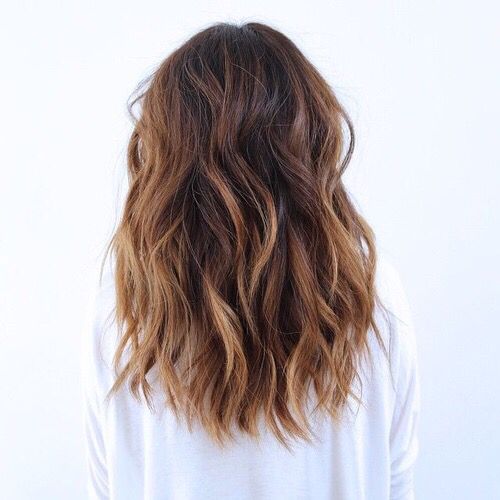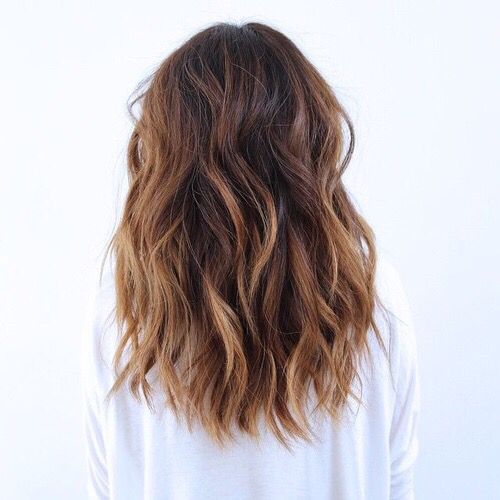 Medium length hair is the perfect length – not too long and not too short. If you're blessed with amazing mid length hair then work waves into it to show it off. Copy this lady's gorgeous ombre style by dying your hair from dark brown at the top to a brown at the ends. Add thick waves throughout.
Which one of these incredible hairstyles with waves is your favourite? What's your favourite way to work waves into your look? Don't forget to leave us a comment below and share your tips with fellow Styles Weekly users.
Layered thick wavy hairstyle for women over 50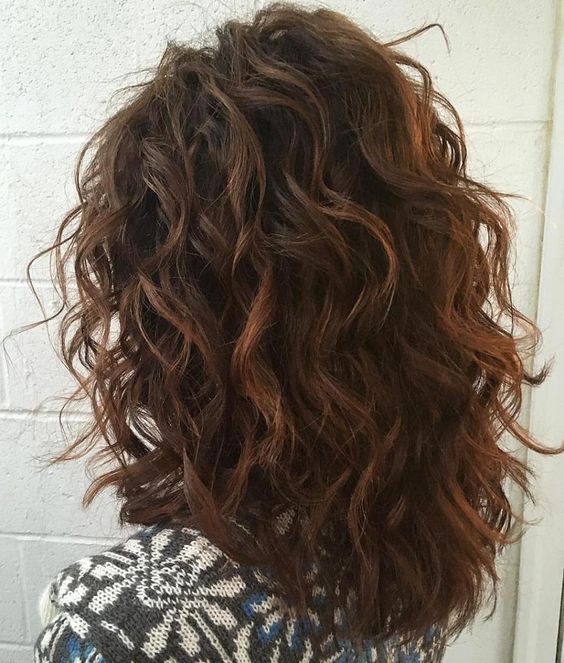 Sexy shoulder length wavy hairstyle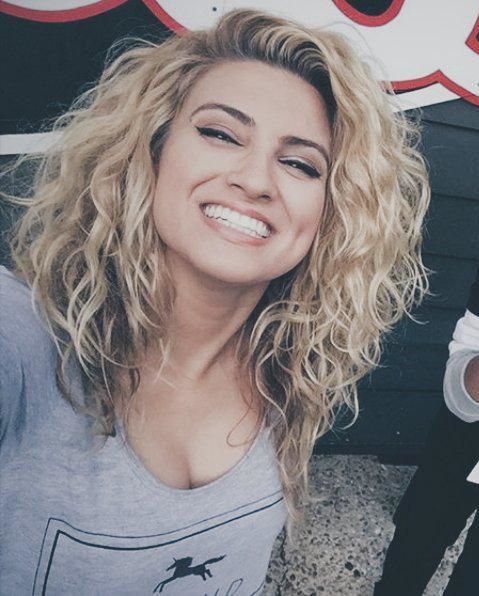 Balayage wavy hairstyle for shoulder length hair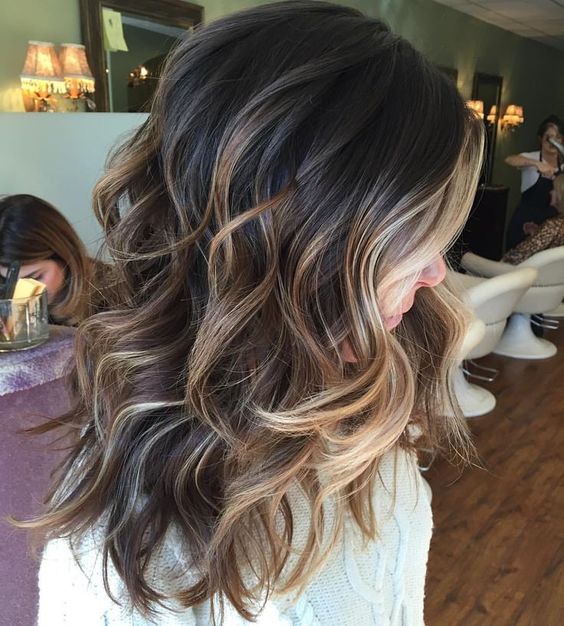 Balayage with Cool, Pale Blonde Ends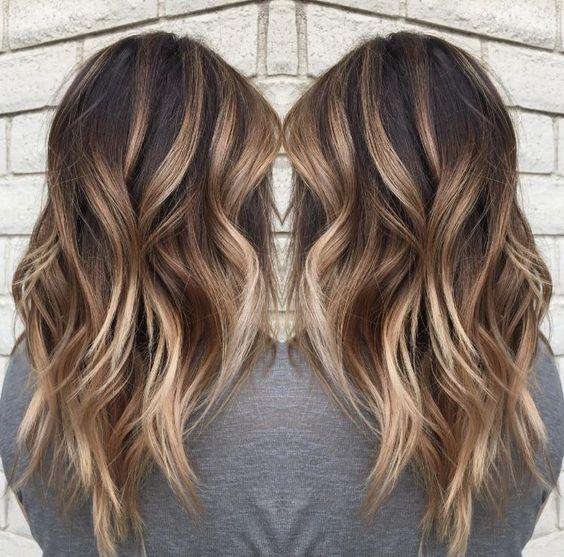 Chic layered long balayage wavy hairstyle for girls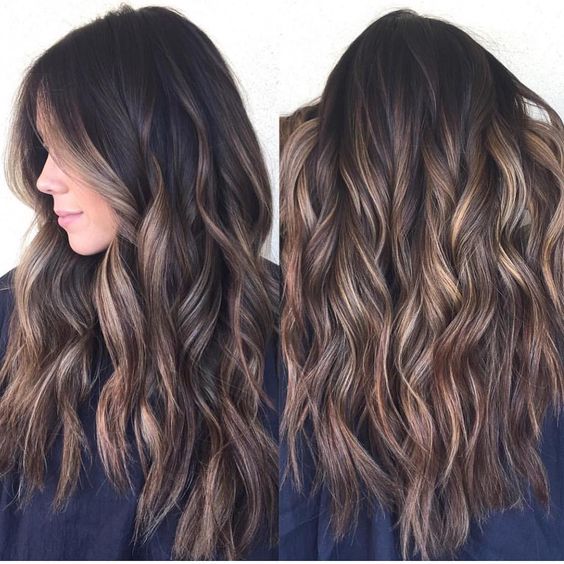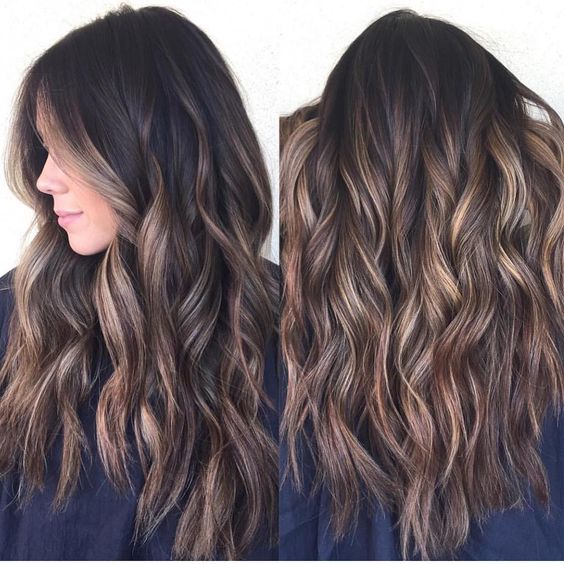 Cute wavy hairstyle for long hair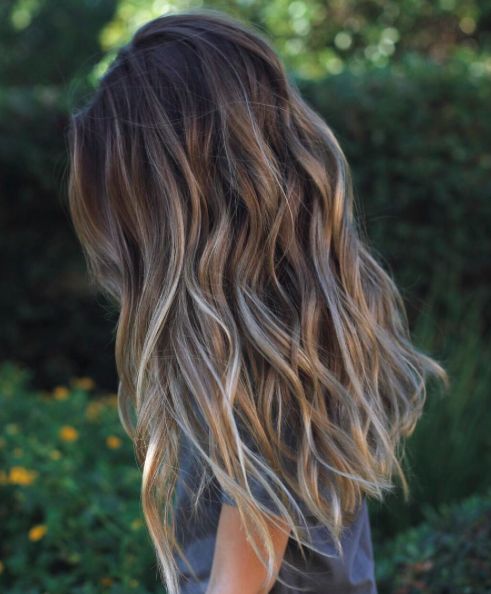 Layered long ombre hairstyle with waves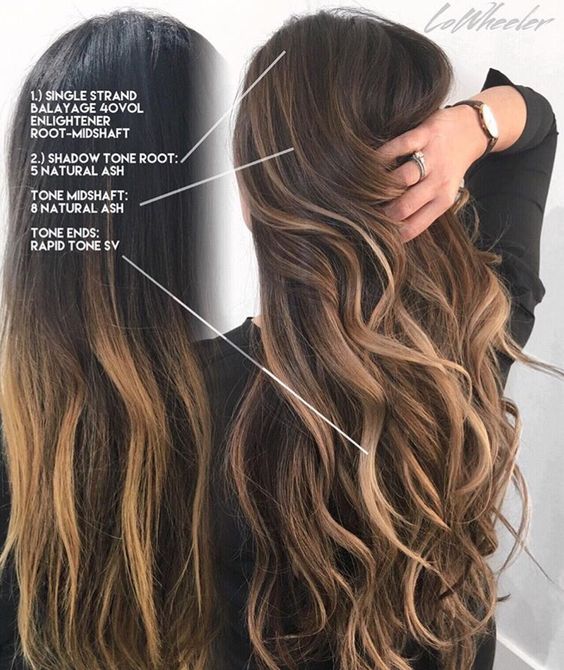 From dark to Caramel hair color ideas for long wavy hair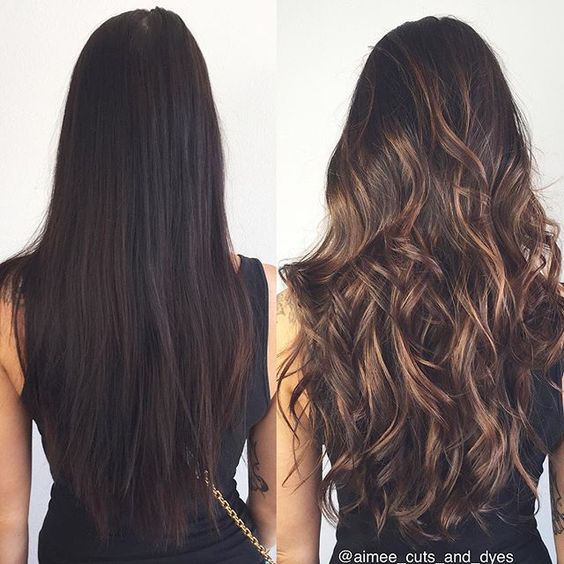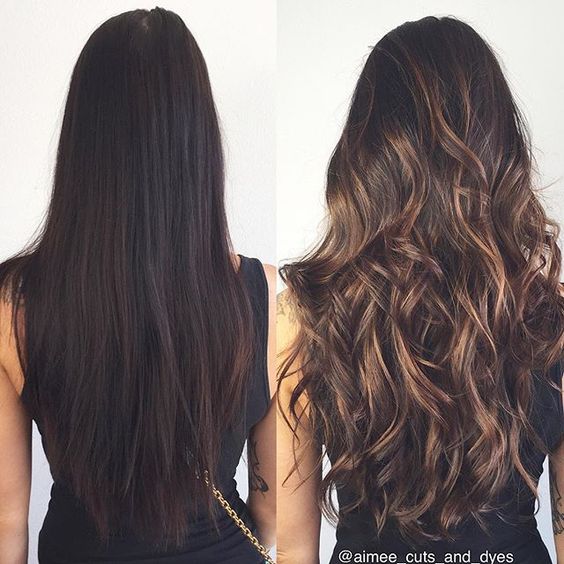 Sexy Looks with Caramel Highlights on Brown and Dark Brown Hair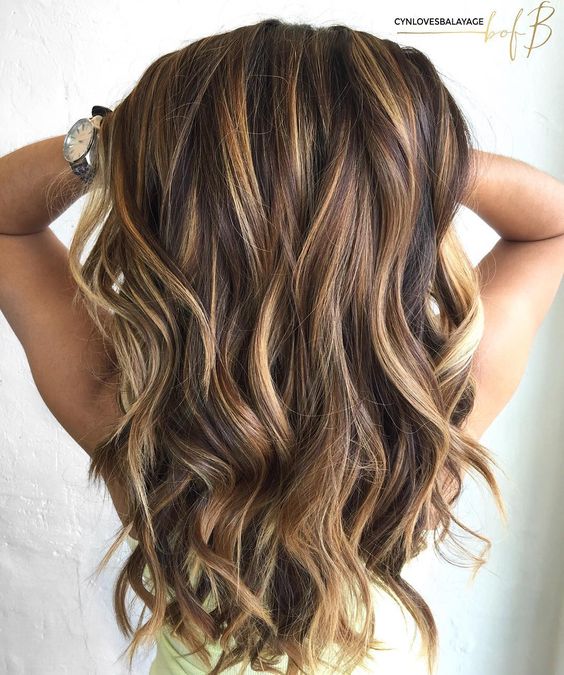 Blonde and Cinnamon Balayage for Chocolate Brown Hair