Spring is a great season for fashionistas to put on their beautiful clothes and dresses. In this post, we are going to show you what are trendy in the new year and how to make a fashionable outfit combination with the pieces you've got in your wardrobe.
Stay here and get yourself inspired about what to wear this spring. Scroll down and enjoy!
Comfortable Spring Outfit Idea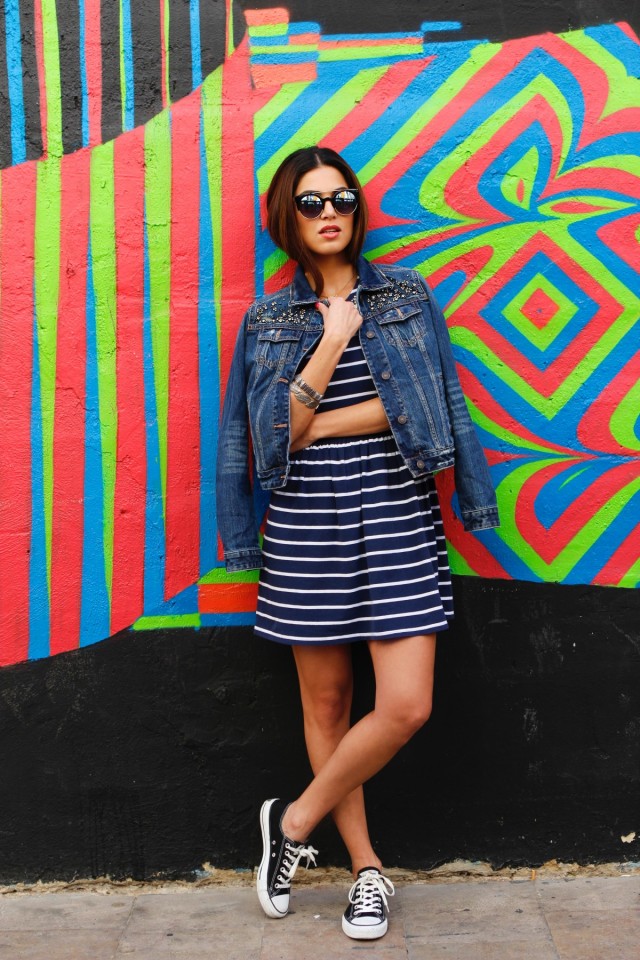 This casual chic outfit is comfortable to wear. No matter you are going shopping or killing your leisure time, this is a great idea to copy.
Black Blazer with Boyfriend Jeans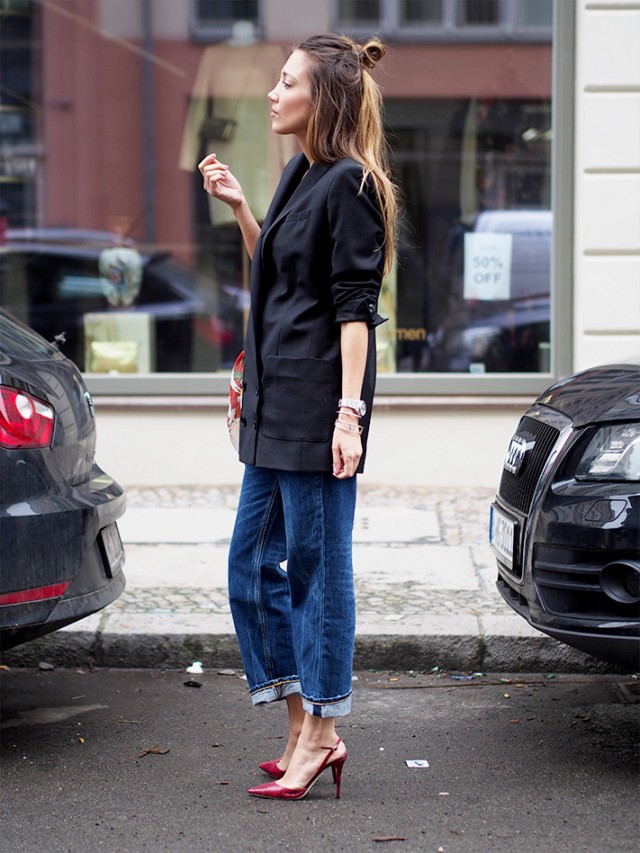 Always think that your work outfit is not fashionable? Why not just combine your black blazer with your boyfriend jeans? How cool you will be!
White Blazer Outfit Idea for Spring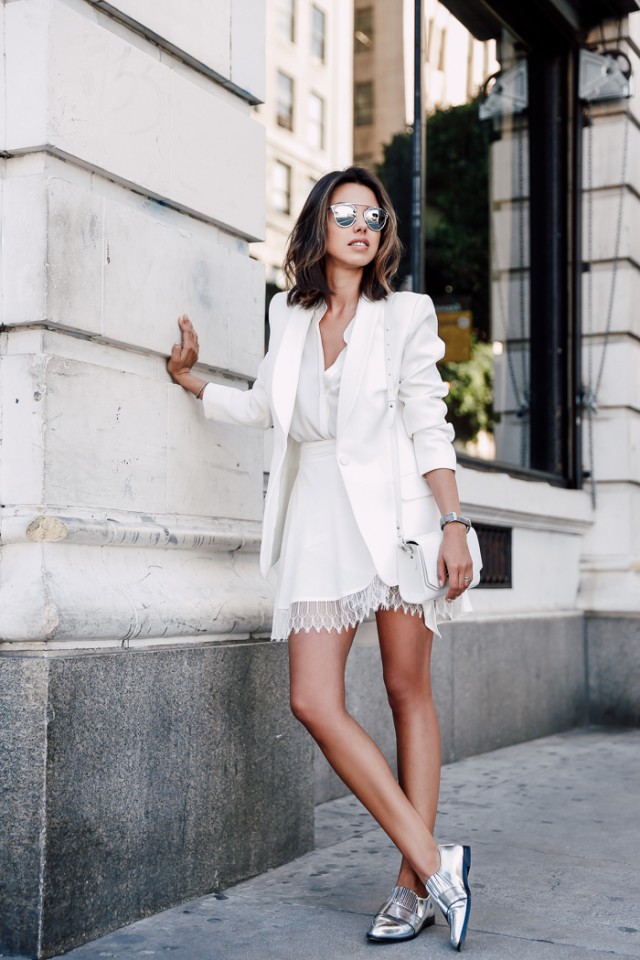 For a more feminine look, you can choose a beautiful white dress and then pair it with a white blazer. This can be a fantastic work attire!
Leather Jacket with  Ripped Jeans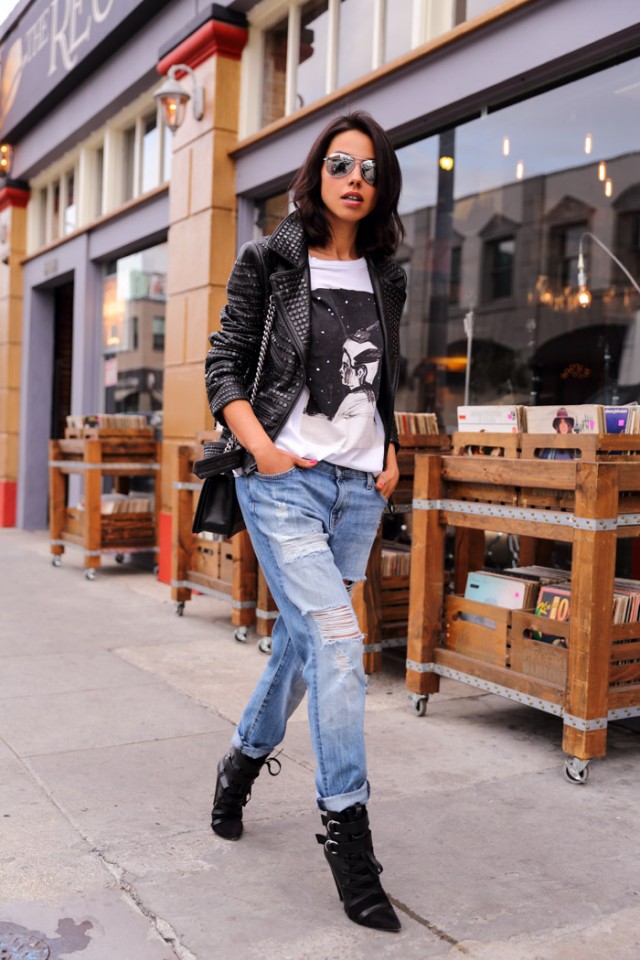 The black leather jacket is one of the most popular pieces in spring. When you pair it with the ripped jeans, you can get an effortless chic street style outfit.
Fashionable Spring Outfit Idea

A long skirt with an irregular hemline spares no effort to exoress your fashion attitude. It's so elegant that you can wear this outfit for all the important occasions.
High Waisted Jeans Outfit for Spring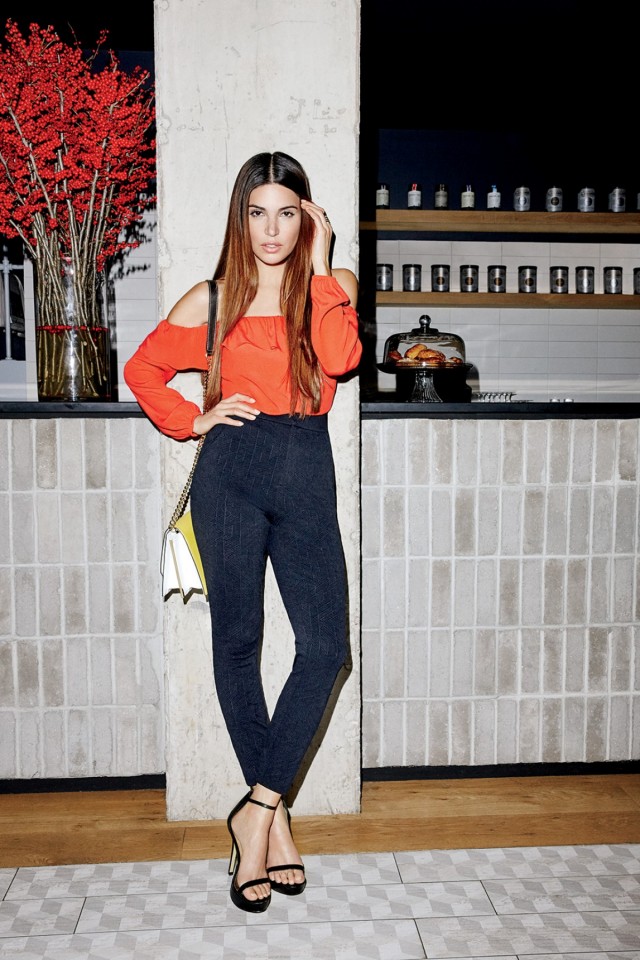 Want to have longer legs? You just need a pair of high waisted jeans. Plus, the orange off-the-shoulder top light up this outfit and make it even more fashionable.
Pleated Skirt and White Top for Spring

On those warm and cozy days, a flowing pleated skirt is definitely a nice choice! A stylish necklace and a pair of stylish shoes will add more charm to the final look.
Camel Pencil Skirt Outfit for 2016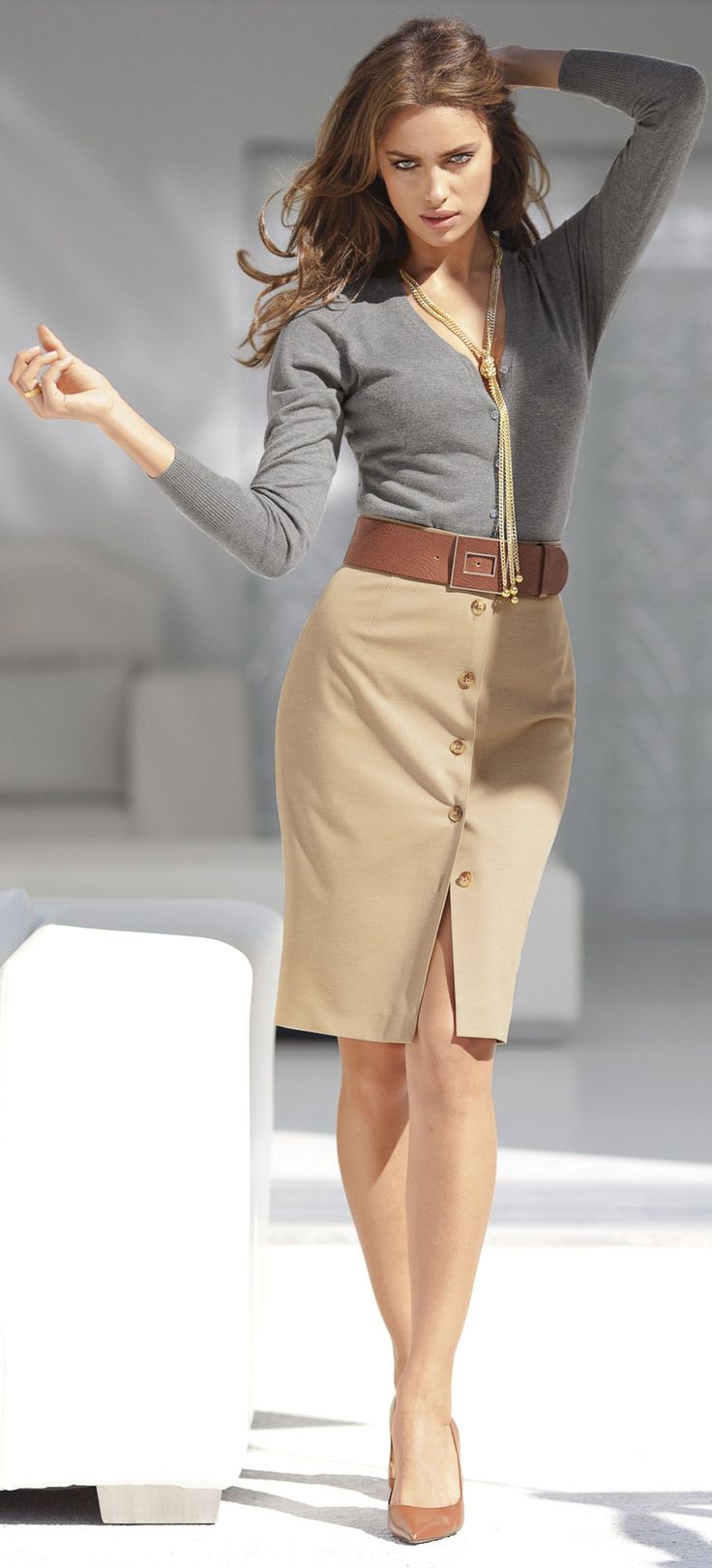 If you wear this outfit for work, you can be quite a stylish lady in your office!
Black and White Outfit for Spring

Black and white outfits are generally formal, but this doesn't mean that they can be faddish. This picture is a great proof. All occasions will be suited for such a stylish outfit look.
Stylish Spring Outfit Idea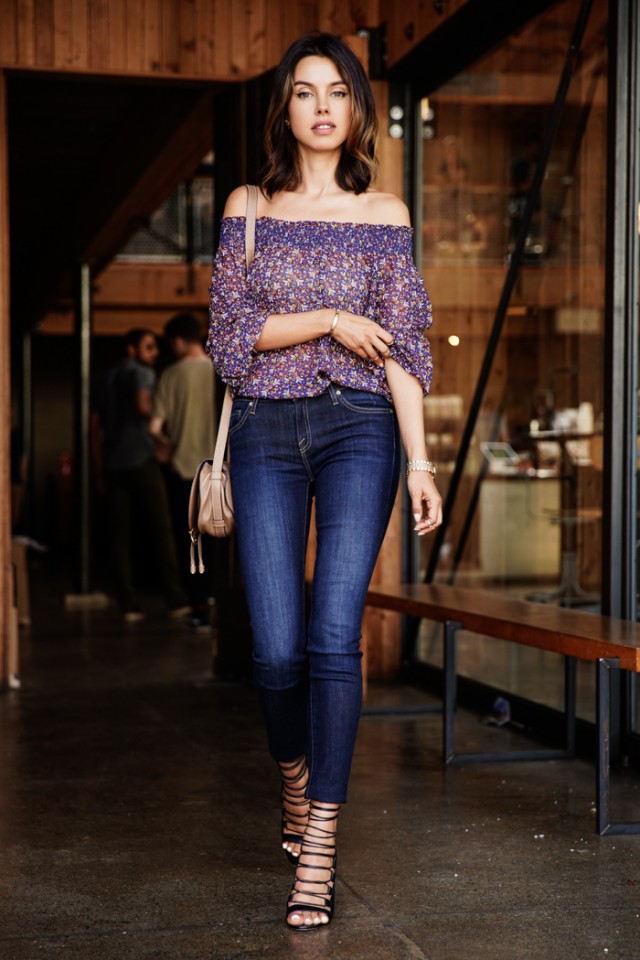 Off-the-shoulder trend is going to be hot in spring and summer. As is shown in this picture, the purple chiffon top is so soft and feminine. Yet, it is the Roman sandal that make this outfit more fascinating.
All White Spring Outfit Idea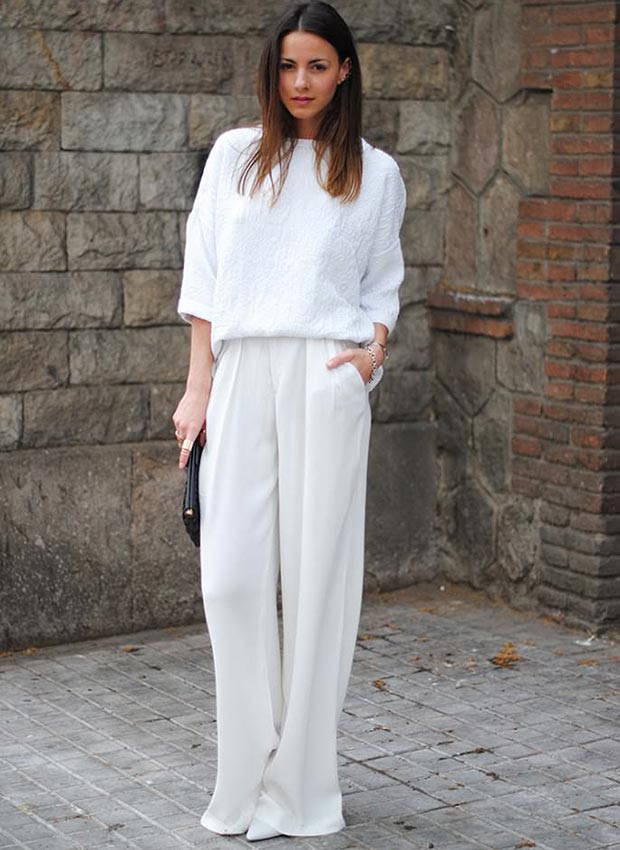 How to make your all white outfits more fashionable than adorable? Learn from this outfit look!
Trendy Spring Outfit Idea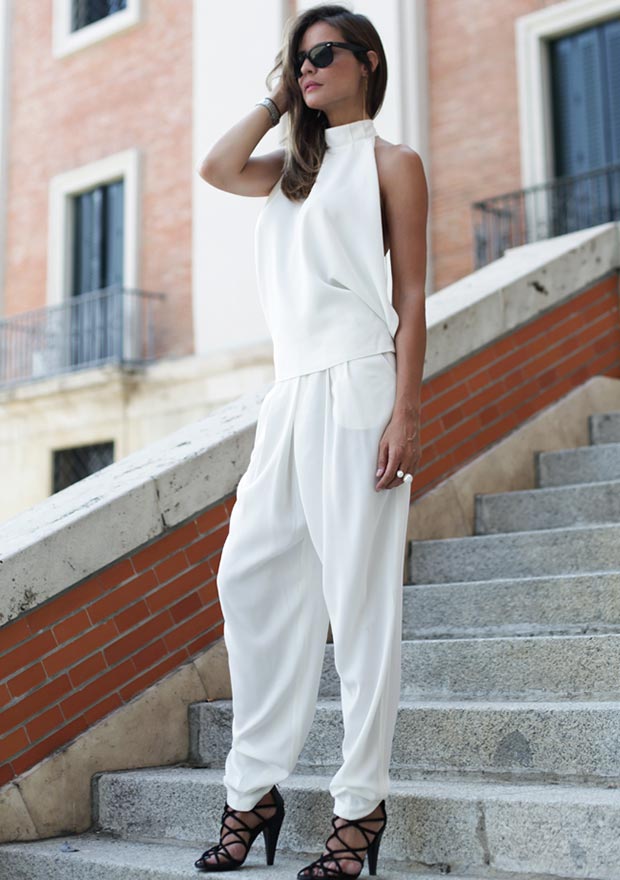 The halter top shows off your beautiful shoulders while the baggy pants will bring you a free and chic look. This is a super cool outfit idea for holidays.
Knitwear and Denim Shorts for Spring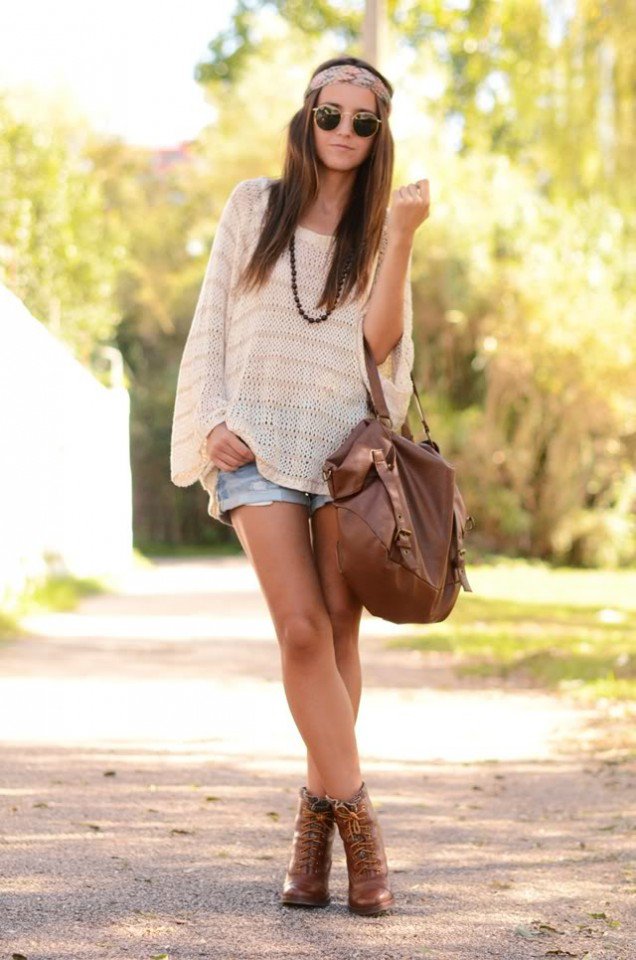 A knitwear top, denim shorts and ankle boots! Almost all women have these pieces. Just copy this idea and make an easy and chic outfit for this spring.
Off-the-Shoulder Dress for Spring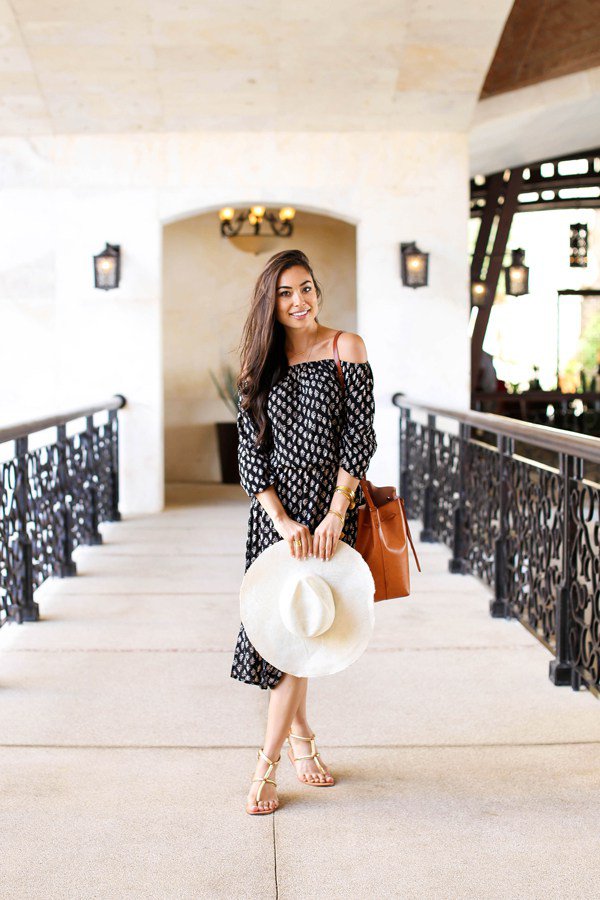 The off-the-shoulder dress can be sexy and elegant. It will save you so much time because you don't need to think about how to get everything matched.
Fashionable Spring Outfit Idea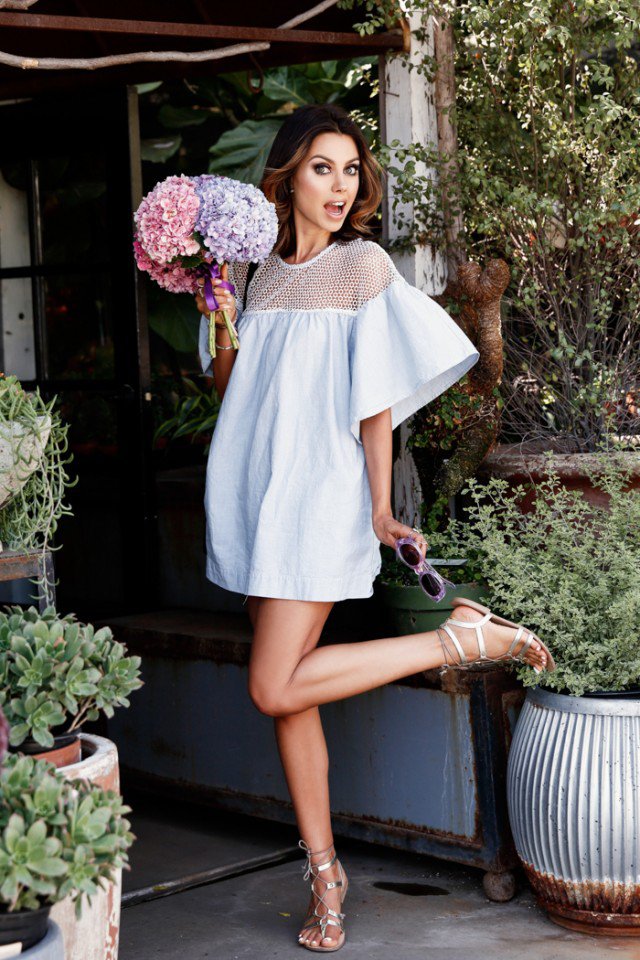 A flare sleeve dress is so fairy and fashionable. Plus, the metallic flats add more fashion vibes to the overall look.
Floral Skirt Outfit for Spring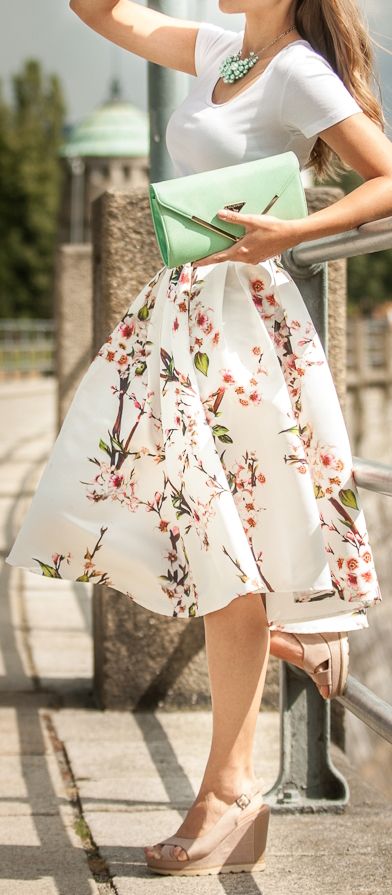 With all kinds of flowers blooming in spring, it will be wise of you to wear floral prints. A midi skirt and a basic white T-shirt can turn you into a lovely little woman within several minutes.
Interesting Printed Coat Outfit for Spring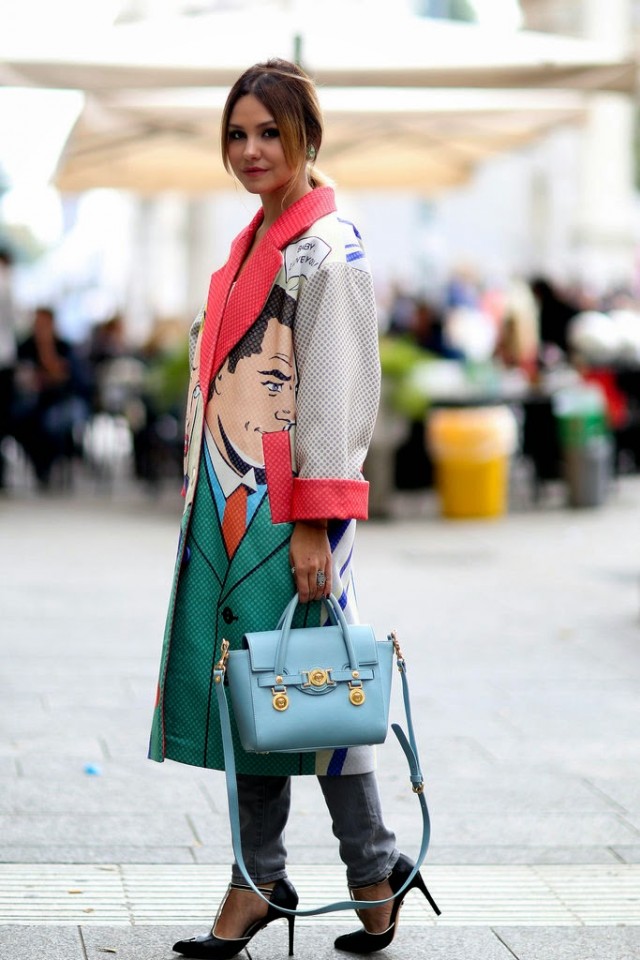 If you like the bold colors and prints, long coats with such interesting prints can keep you stylish and prevent you from coldness in the morning and evening.