21 Eye-Catching Nail Trends
If you're someone who can't imagine going a month without a fresh mani/pedi, good for you! It's always a good idea to pamper yourself and taking care of your fingernails and toenails is one of the most attractive ways to do it.
That said, sure you could go to a spa or salon and get a traditional French manicure or have your nails painted a classic red color. But if you're wondering what some of the latest trends are, here are some that will have you looking like a trendsetter. Even when it comes to your hands and feet.
Plenty of pastel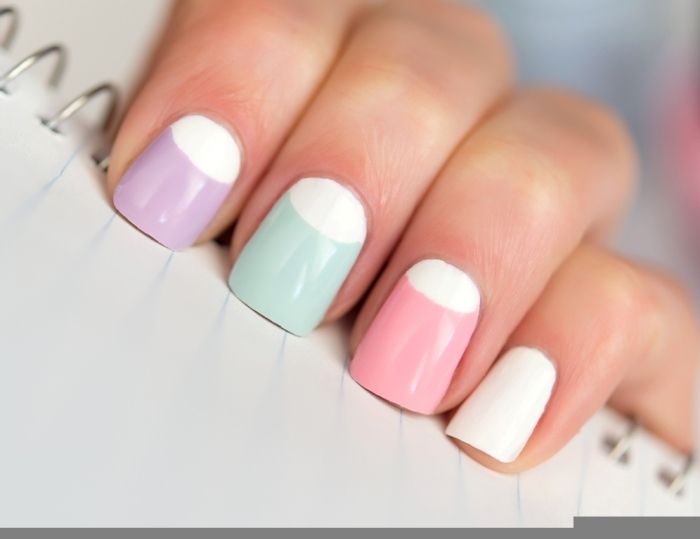 If you decide to go with some pastel colors, your hands will look look good enough to eat!
Beautiful violet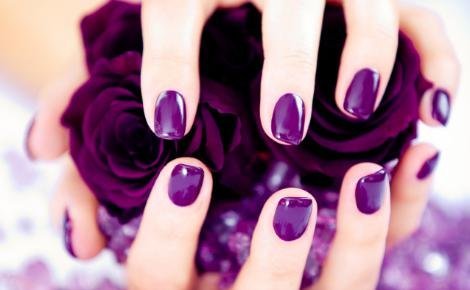 If you would prefer all of your nails to be one solid color, violet is a big color right now. It looks so rich and decadent.
A lil' bit of leopard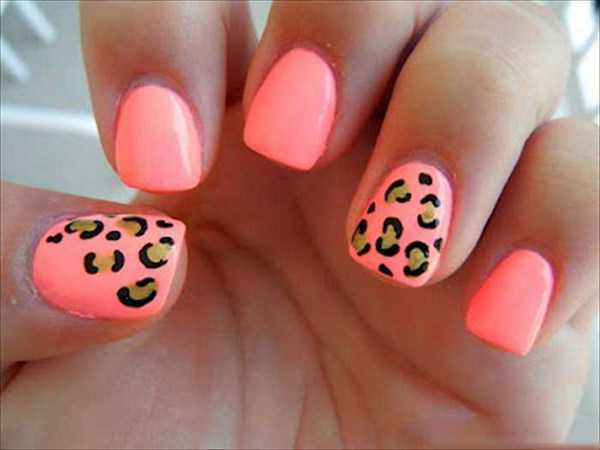 The coral color is nice all on its own. But what really makes it stand out are the leopard designs.
A touch of fairy dust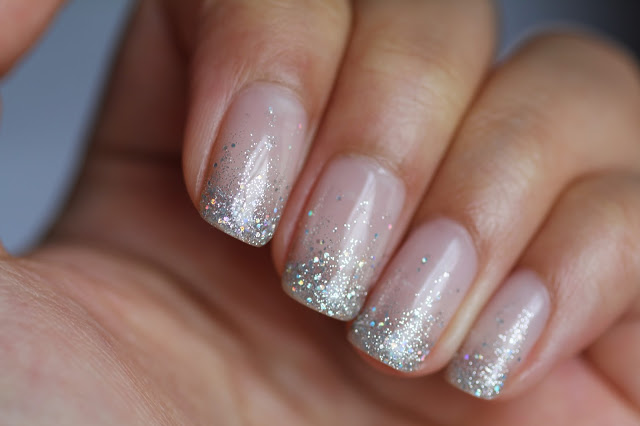 This is a really nice look for a special event or if you have a wedding coming up and you want to add a bit of magic to your nails.
Black and red all over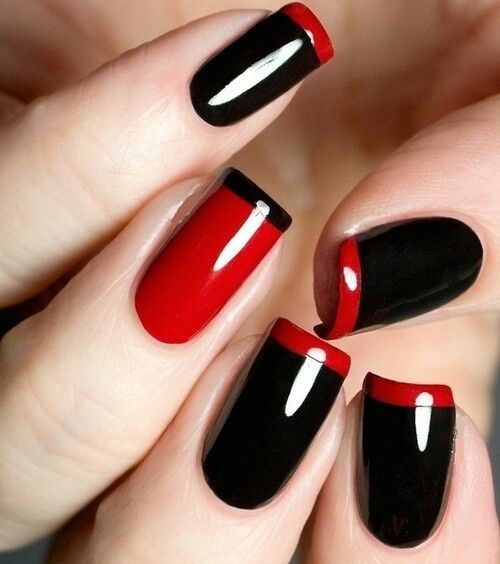 If you really like French manicures, here is a radical approach. Instead of going with white tips, use black or red as the base and then the other color for the tips.
Reverse ombre glitter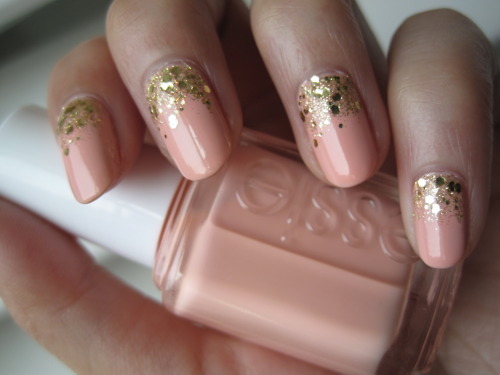 Pale pink is a pretty popular color. You can make it stand out a bit more by going with a reverse ombre. Our personal favorite is using gold glitter for the "fading effect".
Black lines
This is an even more unique way to do a French manicure. Leave your nails natural, color the tips a variety of neon colors and then outline each nail with a variety of black line designs. It's super funky.
Seafoam green with at touch of gold glitter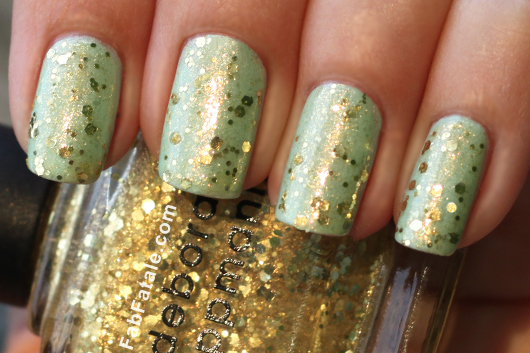 Seafoam green is a great color for the summer season. And with a coat of gold glitter on top, you'll definitely look like you're ready for the beach.
Black lace art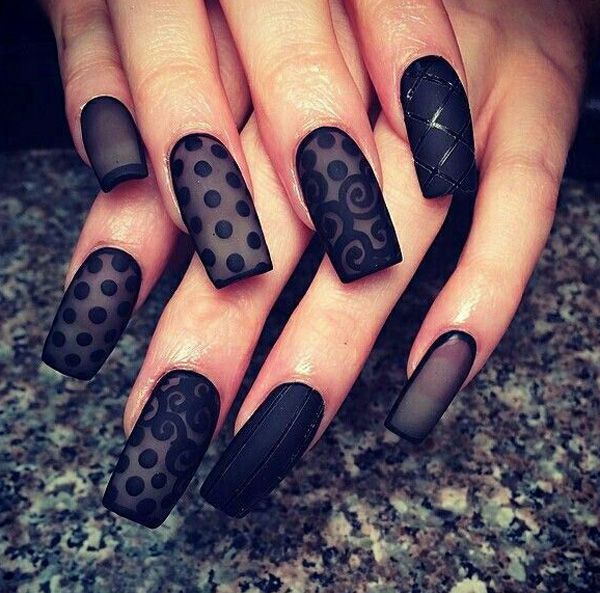 Black lace art. This is one particular look that should definitely be left up to the professionals. But man, don't you like the end result? (For the record, you can do this particular design with any color but black is just so…dramatic. Amazing!)
Lavender and silver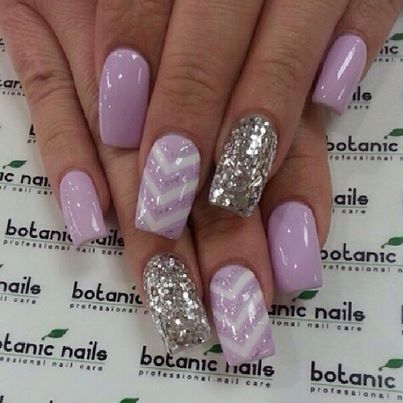 Lavender is a perfect "girlie color". And silver makes it stand out all the more.
Chalkboard grey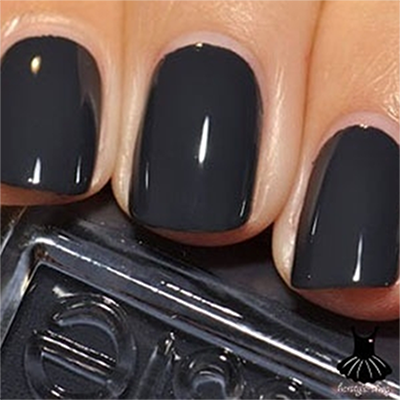 We're not sure why we like chalkboard grey so much. But we really do. Even if you'd prefer to not go with a color this dark for your hands, at least consider them for your feet.
Floral tips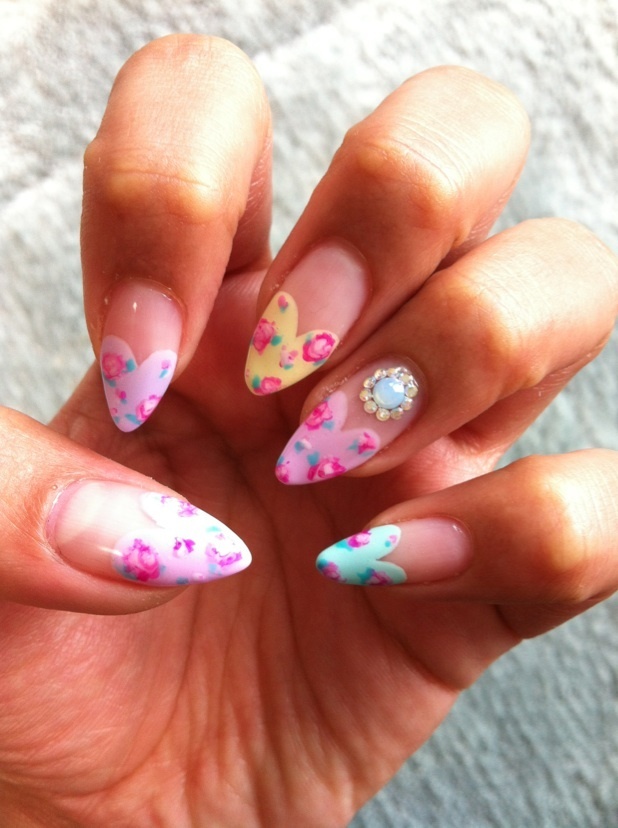 Do you love flowers? Have you ever considered having them as designs on the tips of your nails? If not, you should.
Connected design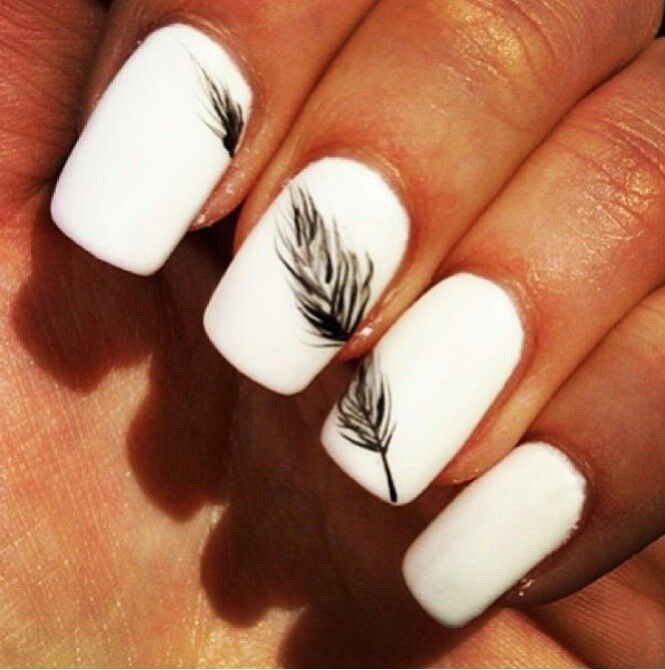 If you'd like to try out a design but you don't want to do anything super drastic, how about a connected one like this? Each nail has a simple piece of art on it but when you line up your fingers together, there is so much more to the story.
Never wrong with nude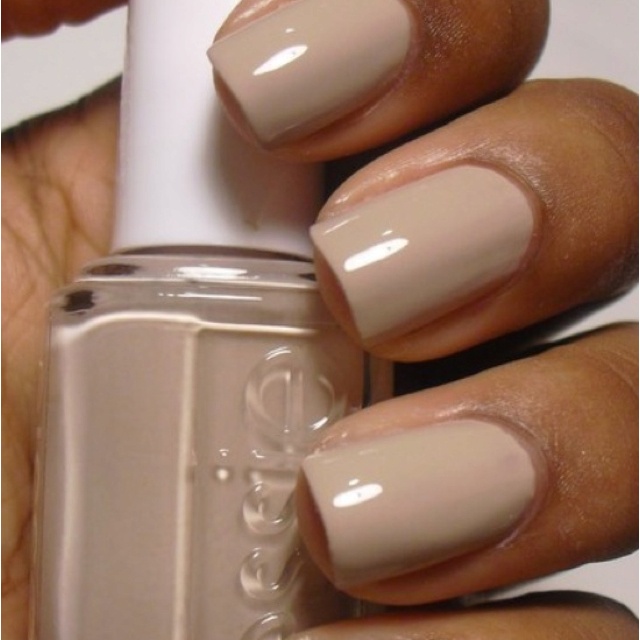 OK. There is nothing new about nude. But it's still a shade that so many women love. Why? Because it's so natural looking. You can never go wrong with it.
Fun with mint green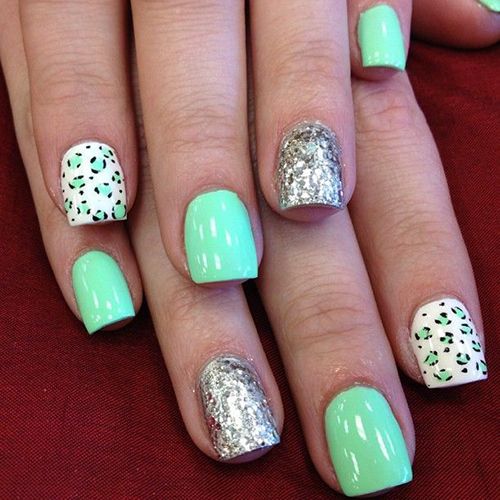 Mint green is another big trend. And as you can see in this picture, it goes well with some many different colors and designs.
Bright orange
Bright orange is another nail color that makes your nails look delicious. Plus, it works well with basically every skin tone.
Black and white fun
If you think that all white nails or all black nails are too dramatic or perhaps even too bland, try using a combination of both. Whether it's on your hands or feet, it will be sure to catch other people's attention.
Shades of brown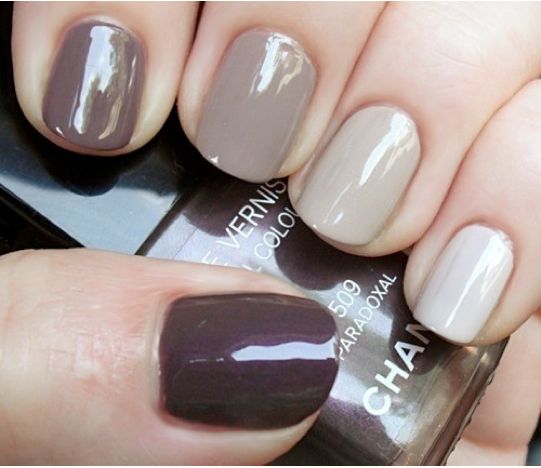 One great thing about the color brown is that it comes in all sorts of shades. All you have to do is pick one.
Sideways ombre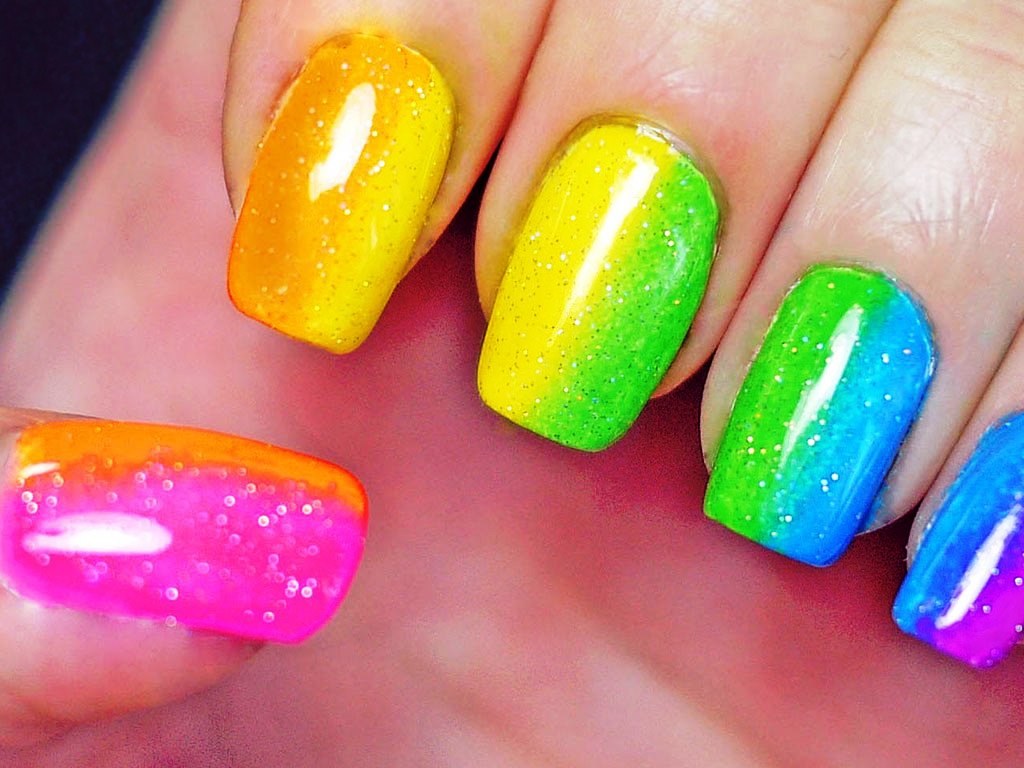 Another ombre approach is rather than using two colors in a vertical position, try them horizontally instead. That way, you'll end up with a "sideways ombre" look.
French manicure in rose gold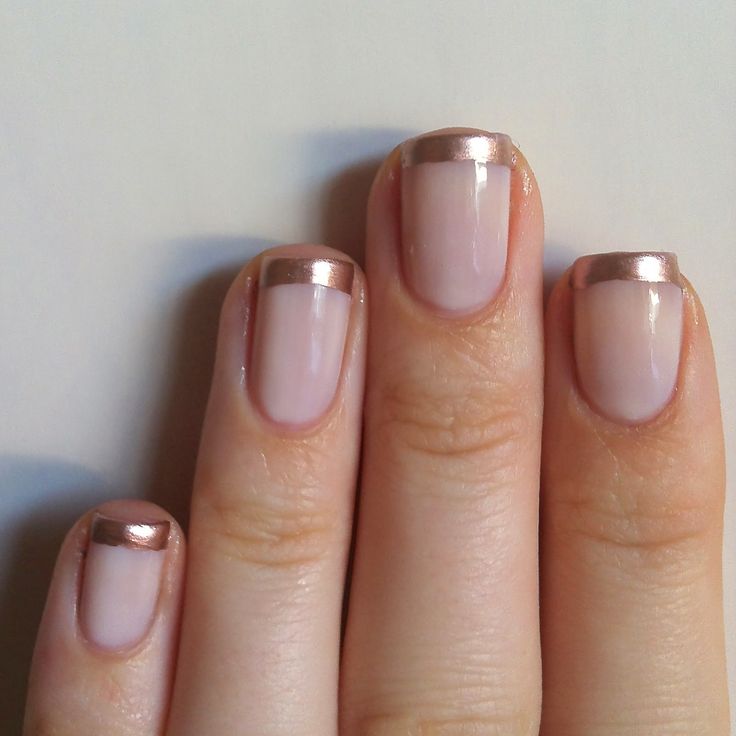 One of the biggest colors right nail for nails and hair is rose gold. You can paint your entire nail that color or get a French manicure with it.
Metallic silver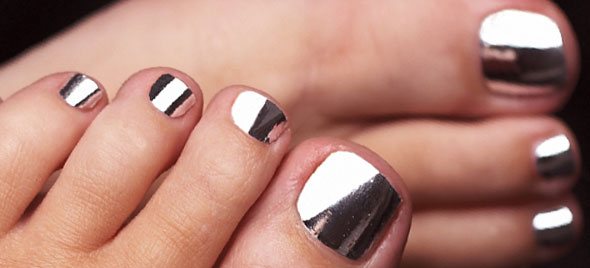 Metallic is another great look. You can find it in gold, copper, bronze or our favorite, silver. Whichever you prefer, you'll look amazing in it!