Each year, Pantone provides a list of the top colors for the year. When it comes to this fall, one of the most popular ones is Biscay Bay. If you're wondering what that looks like, basically it's a shade of teal.
So, in the spirit of helping to keep you as fashion forward as possible, we've provided you with 21 different ways that you can incorporate this hue into your own personal style…just in time for the falling leaves and cooler weather.
1. Teal nail polish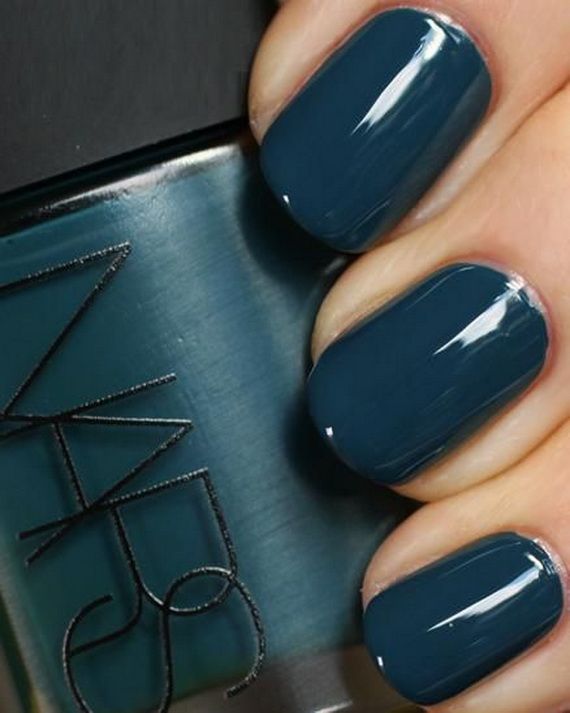 Do you like nail polishes that go against the traditional red and pink shades. If so, teal will be right up your alley.
2. Teal sweater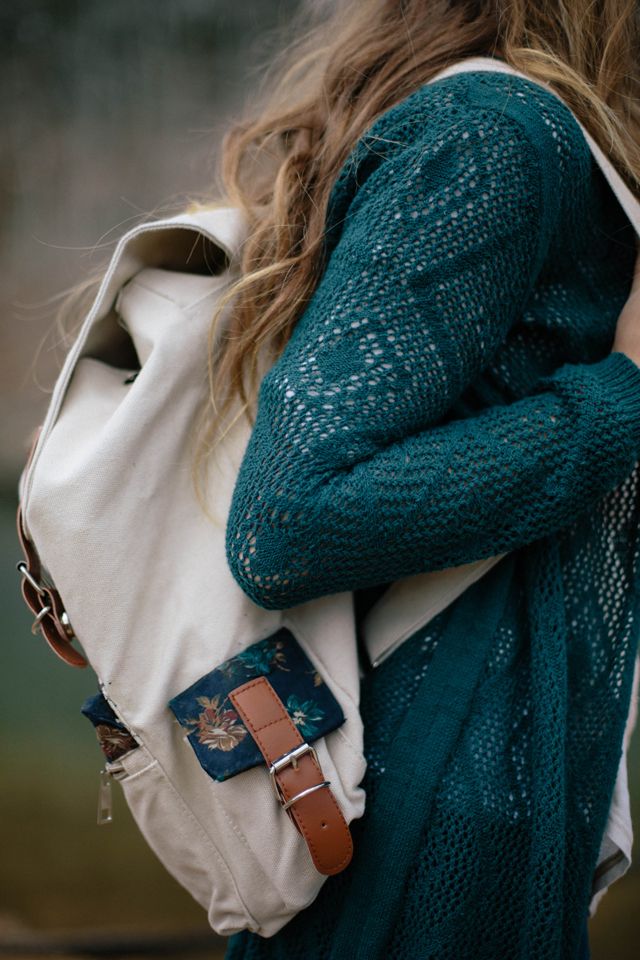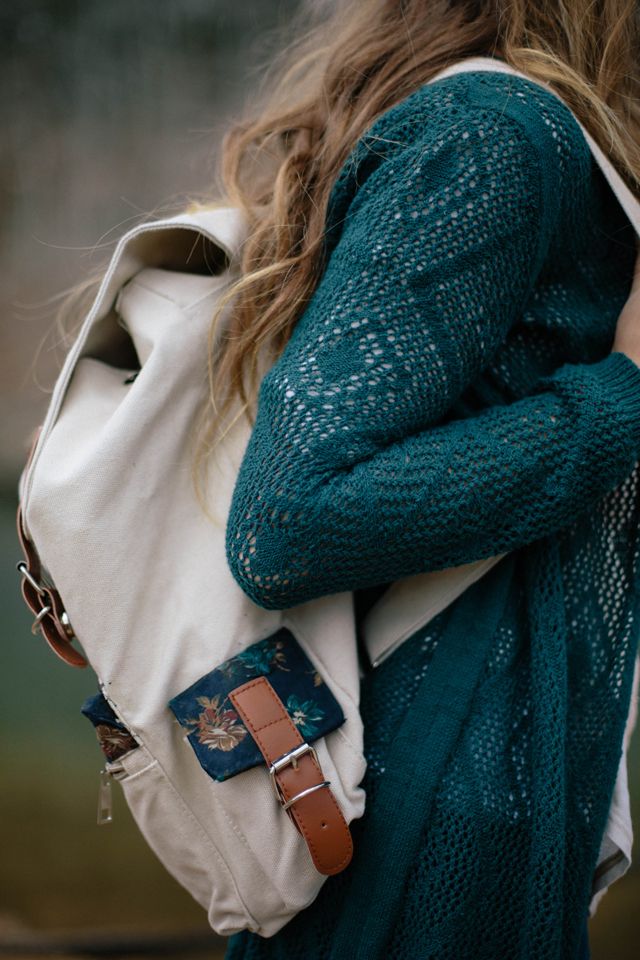 Something that is really awesome about the color teal is it looks good on virtually every skin tone. So, if you happen to see a sweater or cardigan in this color, don't hesitate to pick it up.
3. Teal blazer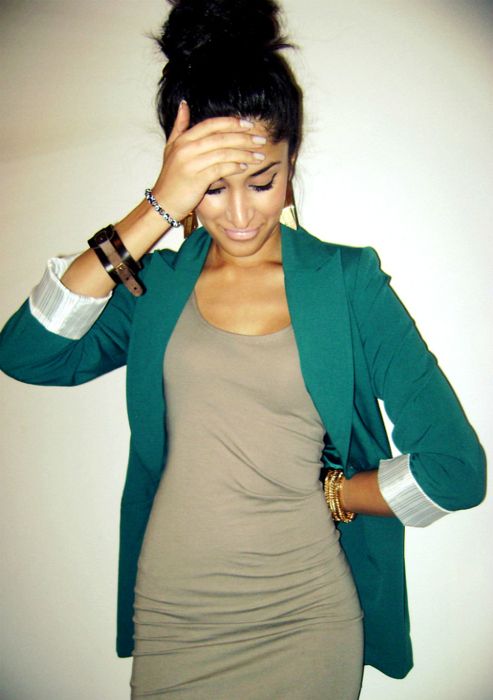 What's really awesome about this shot is how she blends a neutral shade with teal. It's the kind of look that is perfect for work or a date.
4. Teal skinny jeans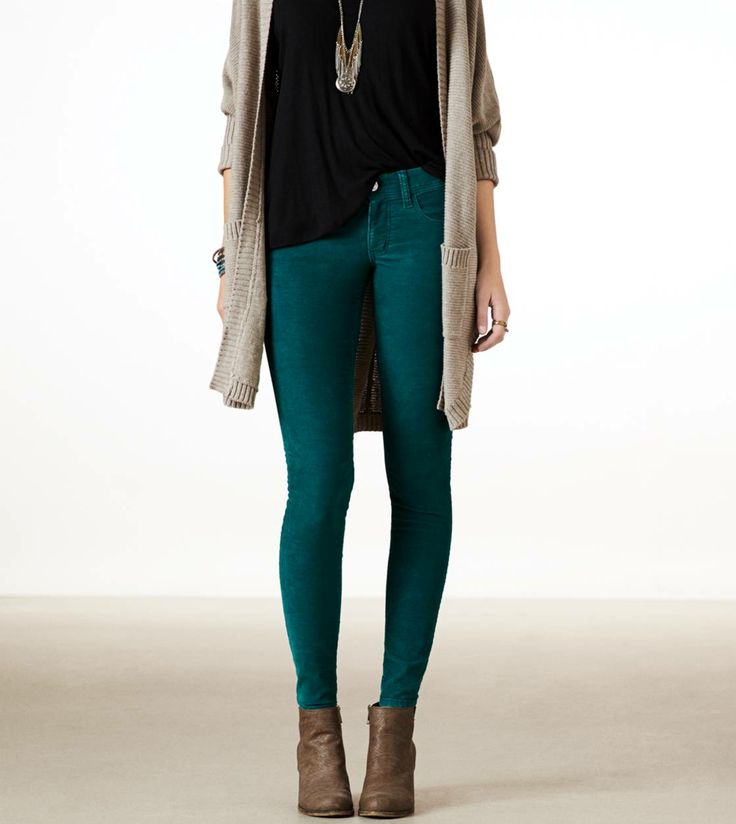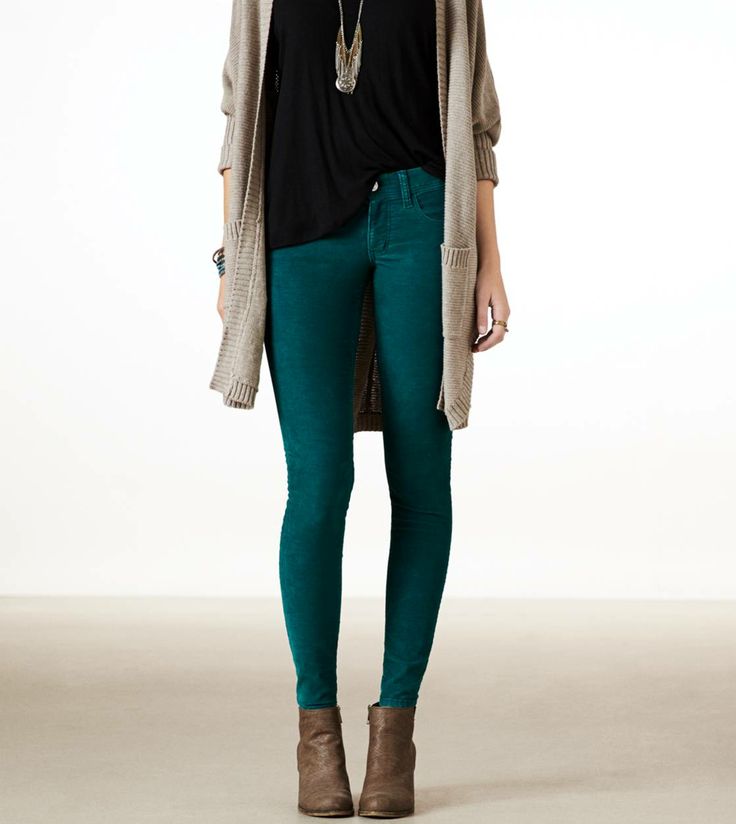 If you already have a few pair of blue denim skinny jeans hanging up in your closet, break up the monotony a bit by adding some teal ones to your collection.
5. Teal plaid shirt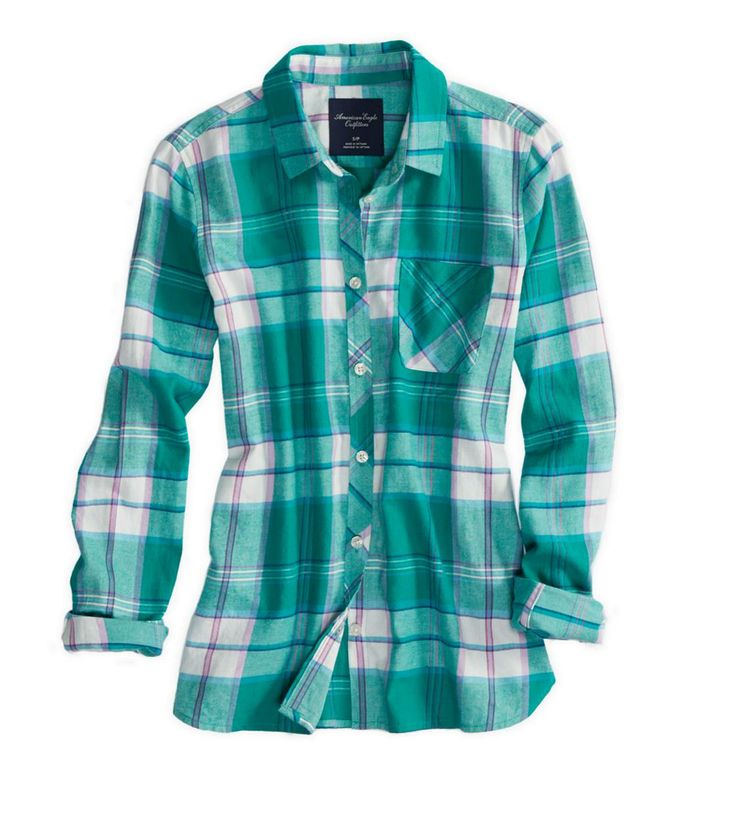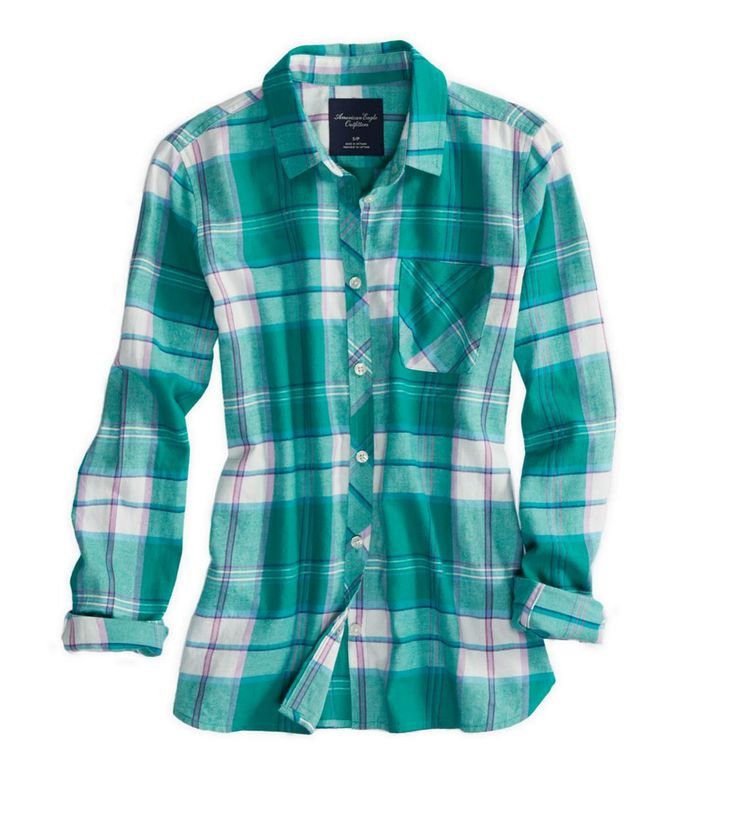 Got an October hayride in your future? If so, how perfect would it be for you to read a teal plaid shirt—just like this one?
6. Teal eyeshadow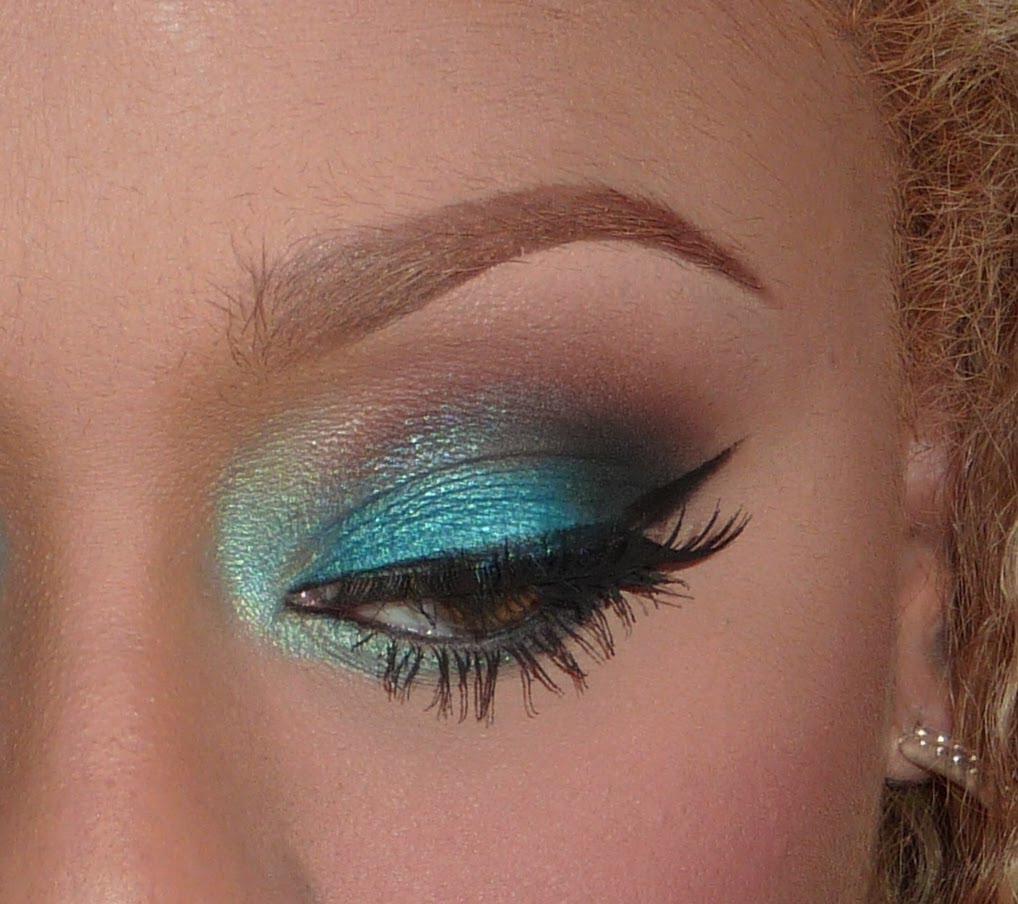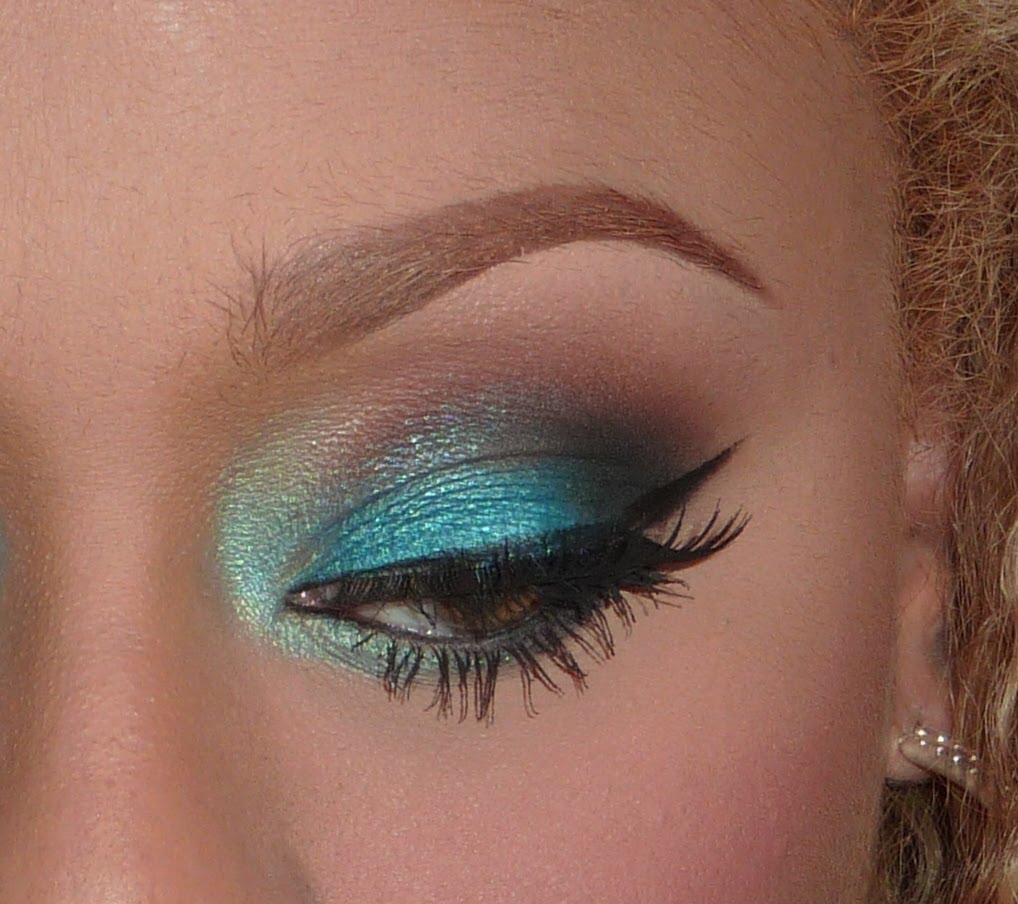 Teal eyeshadow. It's beautiful on any woman but if your eyes happen to be brown, it's one of the best ways to make them "pop".
7. Teal thigh-high fringe boots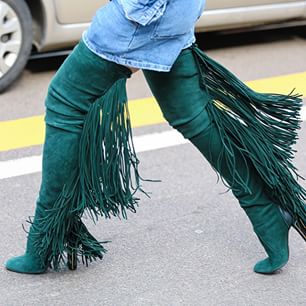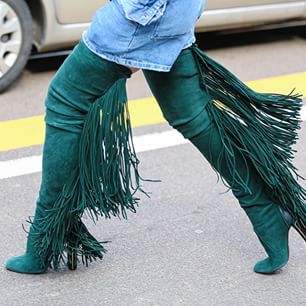 Yeah, these are a bold fashion statement. But if that's what you're shooting for, you'll definitely hit your mark!
8. Teal mini dress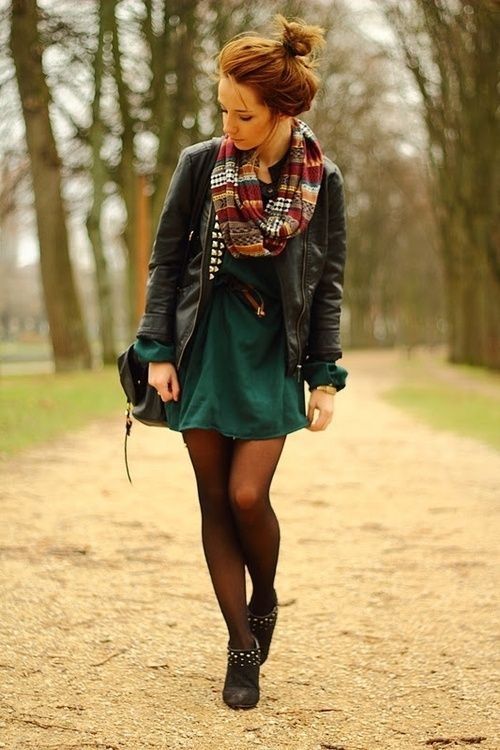 Something that's great about this particular shot is it shows how teal goes so well with so many different colors. The scarf doesn't appear to have any teal in it but yet…it goes so naturally.
9. Teal silk dress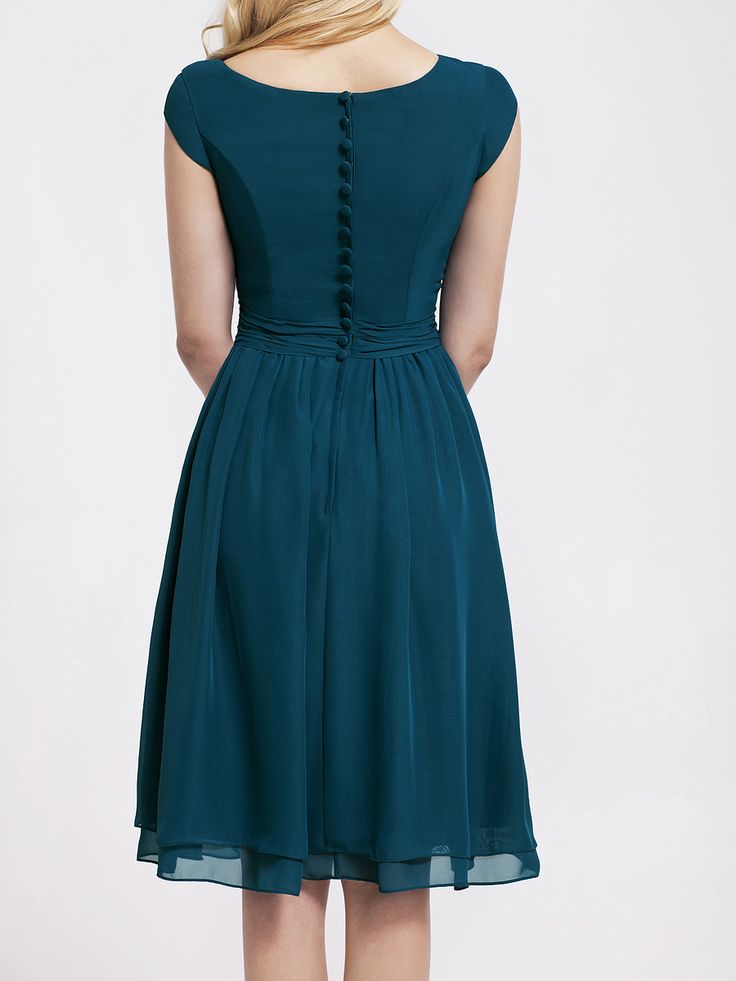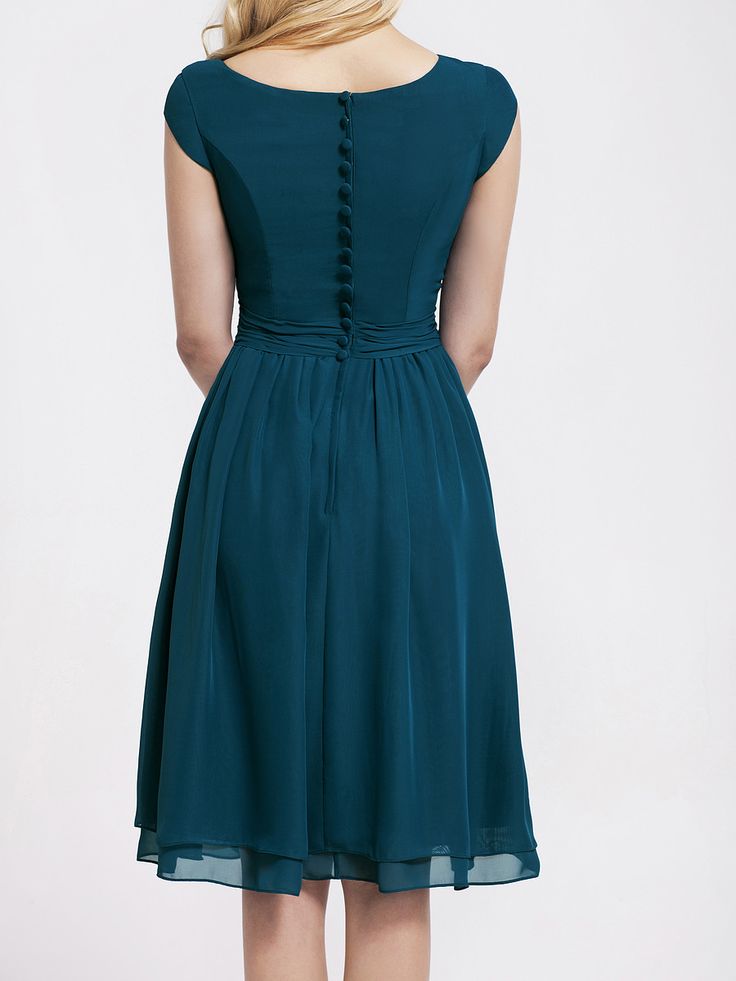 Got a semi-formal event coming up? Wear a teal silk dress and then accessorize it with some bright and bold colors.
10. Teal lace-up boots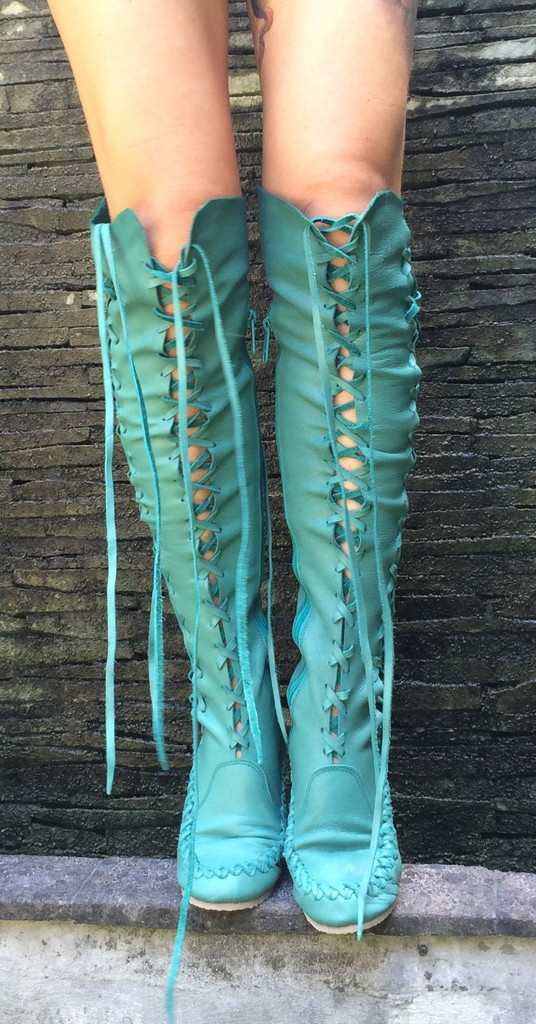 If you like to wear mini skirts or skater skirts a lot during the fall season, these teal lace-up boots will complement them oh so well. (Don't forget to put on some tights, though!)
11. Teal velvet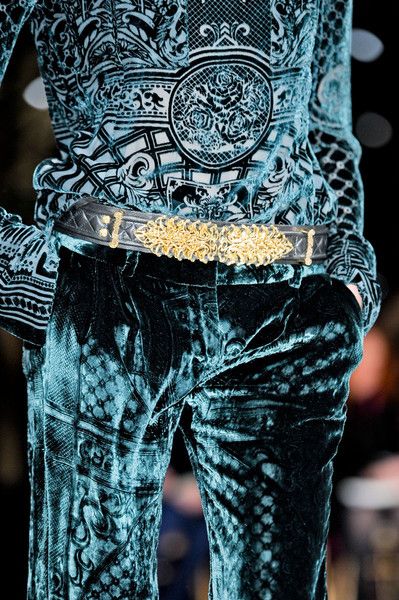 Teal is a hot color this year. Velvet is a popular fabric this year. Seeing them both together makes perfect sense.
12. Teal rain boots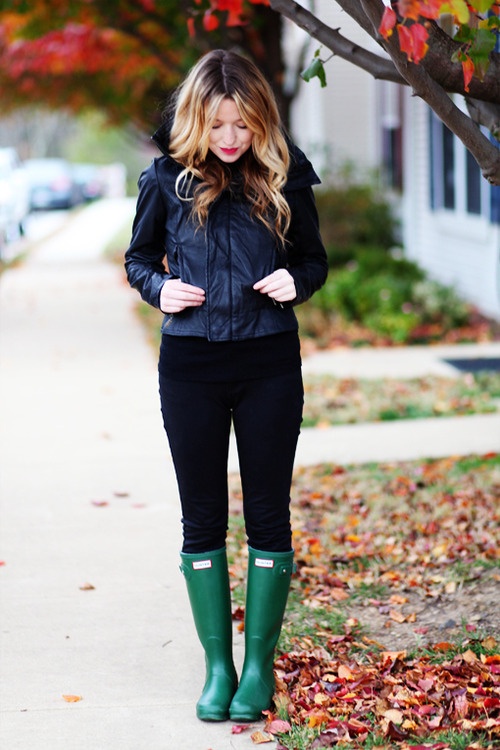 Fall weather tends to bring quite a bit of rainy. You can add some cheer to the cloudy weather with the help of teal rain boots like these.
13. Teal printed pencil skirt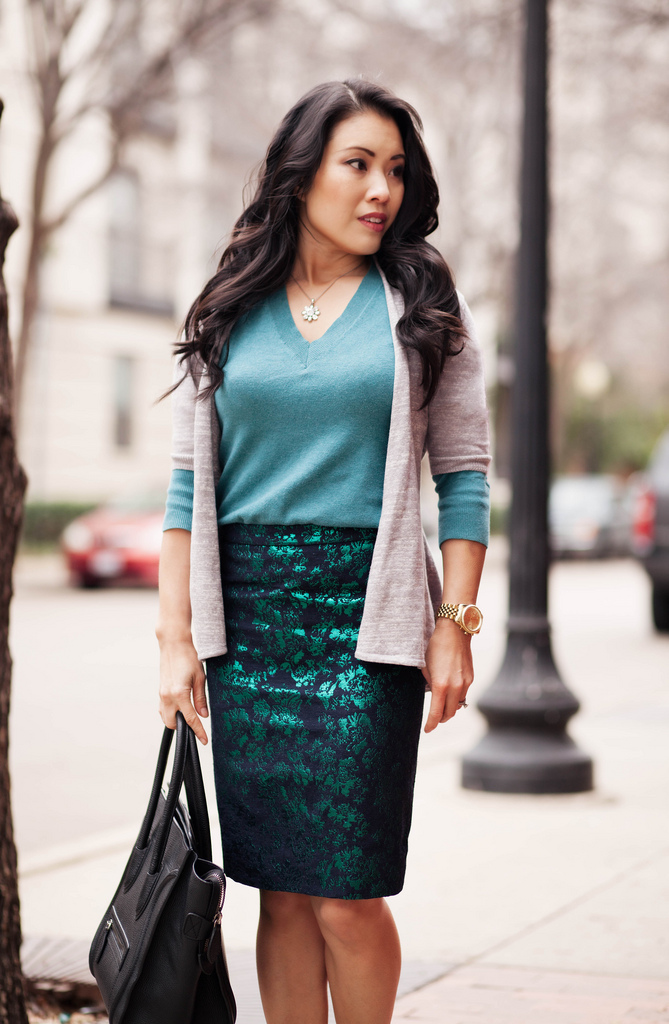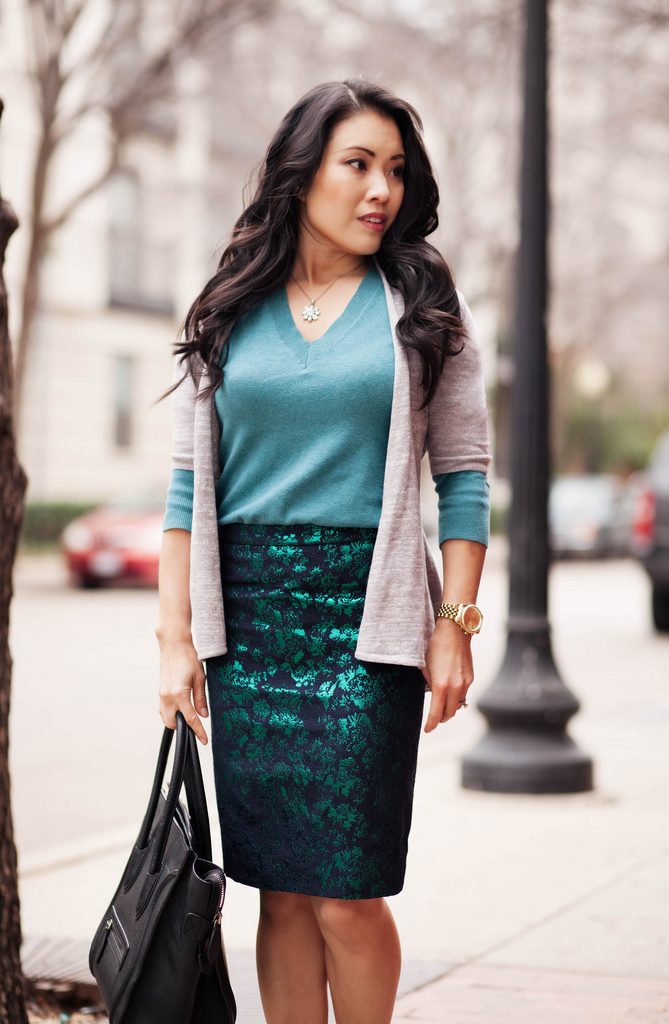 Don't you just adore the print on this pencil skirt? If you can find one, don't let it get away!
14. Teal sweater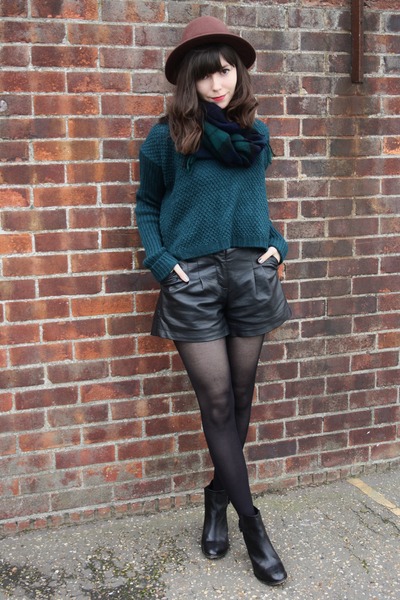 Something else that we really like about the color teal is it can make something ordinary like a cable knit sweater seem, well…extraordinary.
15. Teal suit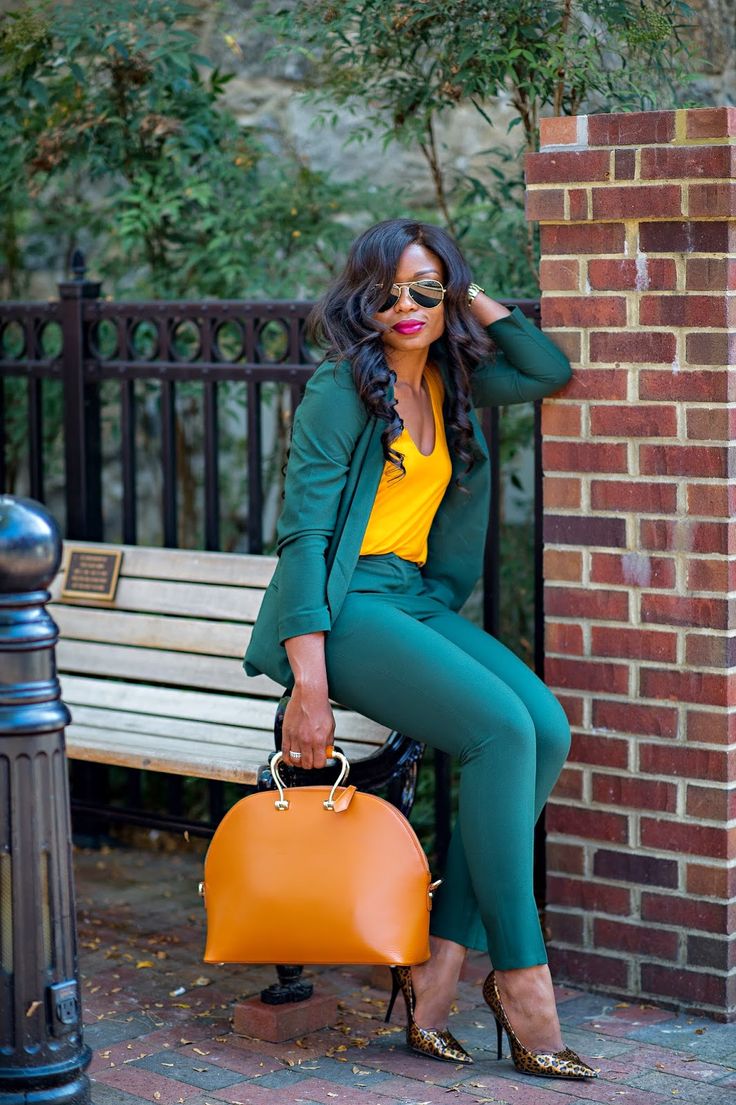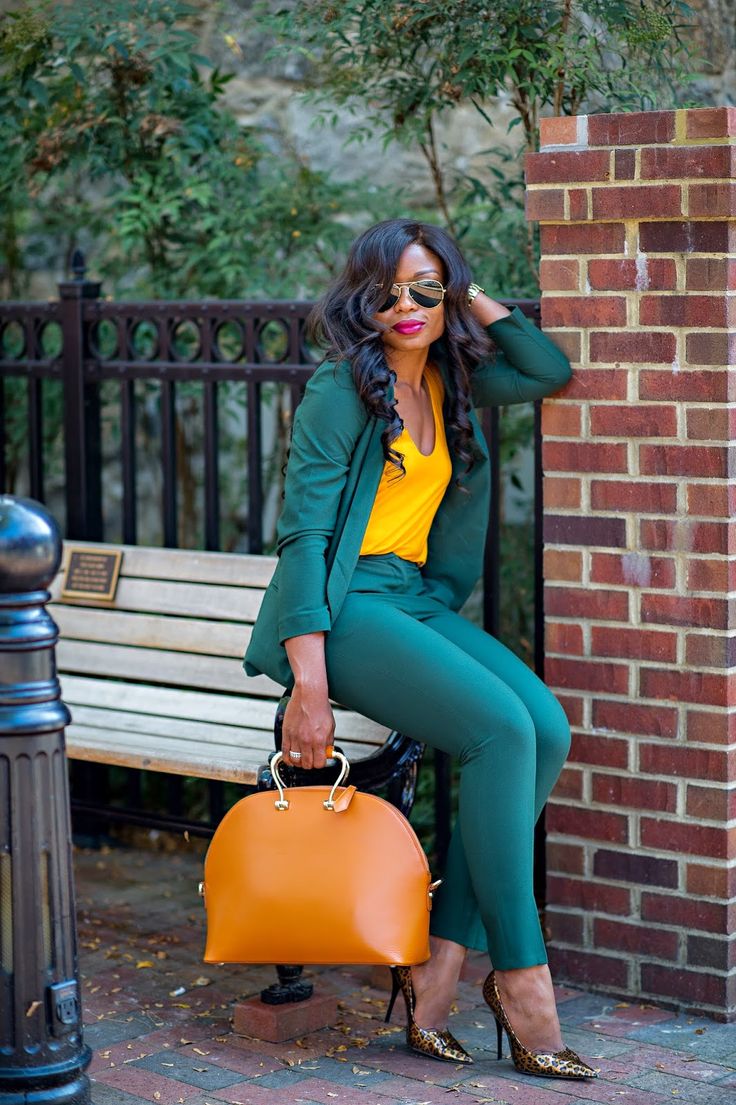 If you need a new suit for work but you don't want to look to conservative, shy away from a black or brown one. Try teal instead.
16. Teal suede shoes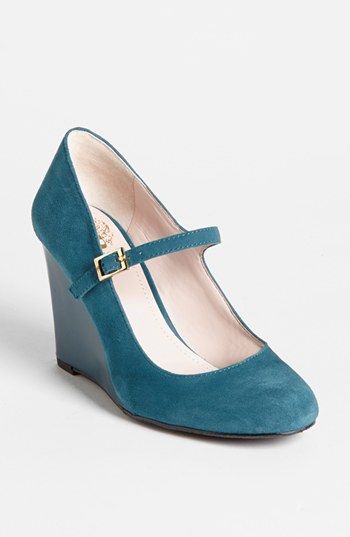 Teal. Suede. Shoes. What about them can you not like?
17. Teal clutch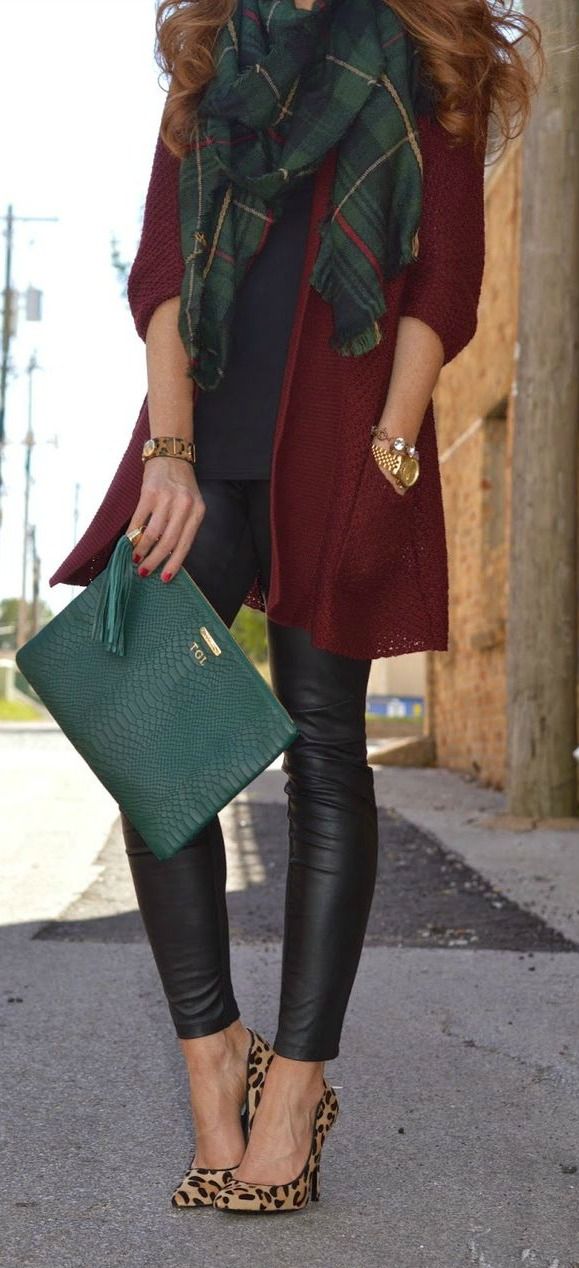 Since over-sized clutches are also trending this fall, look for one in a teal color. Try and find some animal print pumps as well. They are a great fashion combination.
18. Teal tights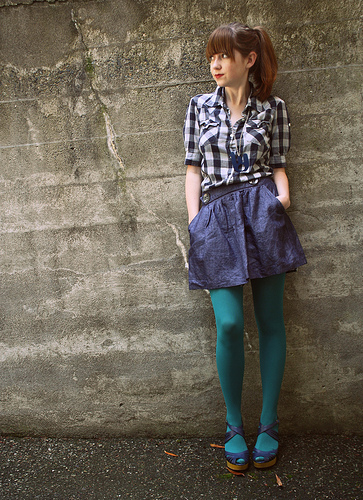 You're going to need to keep your legs warm but don't go the boring route. Tights in the shade of teal are fun and a great way to add some personality to anything that you choose to wear.
19. Teal coat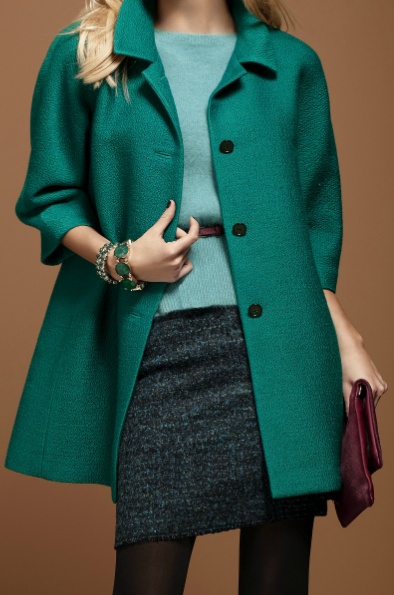 Don't you just love this teal coat? And more importantly, how well it goes with the light blue, black and burgundy?
20. Teal knit hat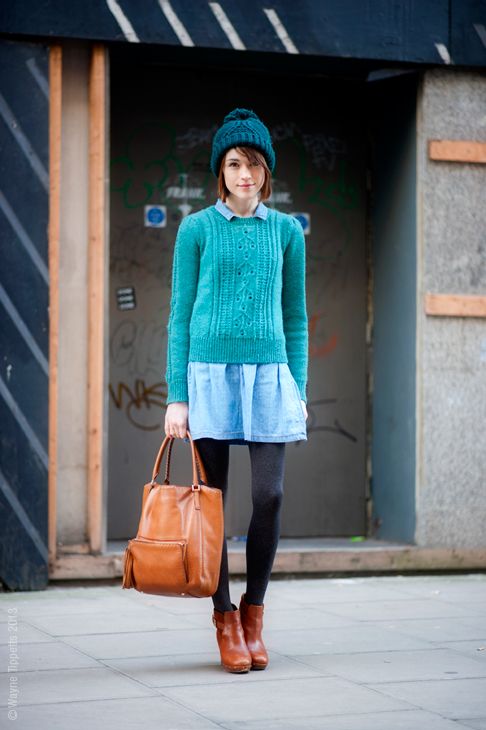 The hat is super cute! Plus, this pic is a great example of how well teal also goes with neutral tones.
21. Teal blouse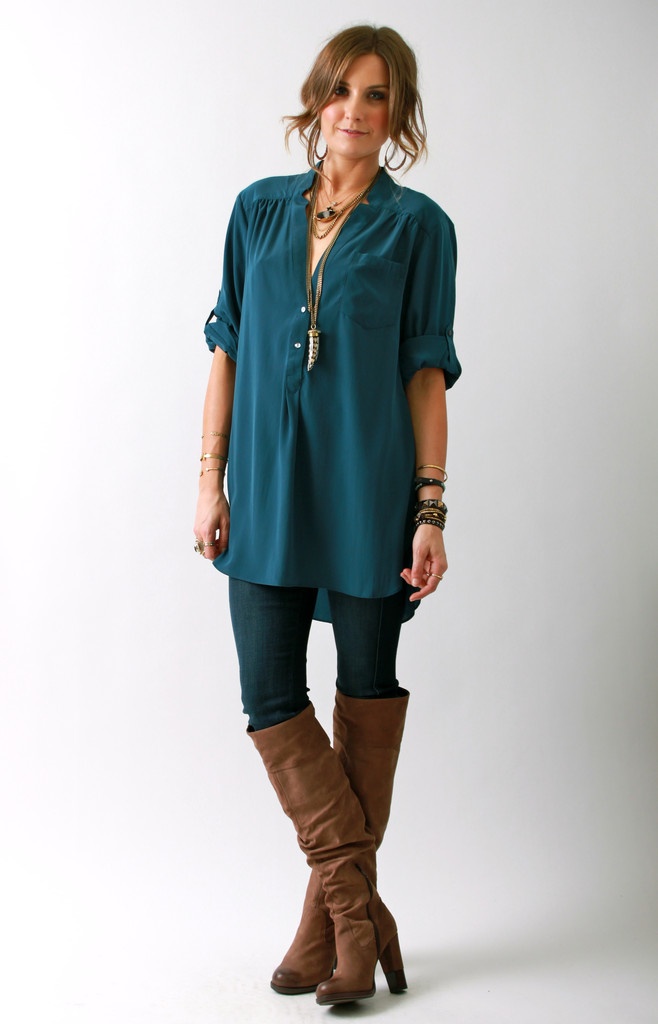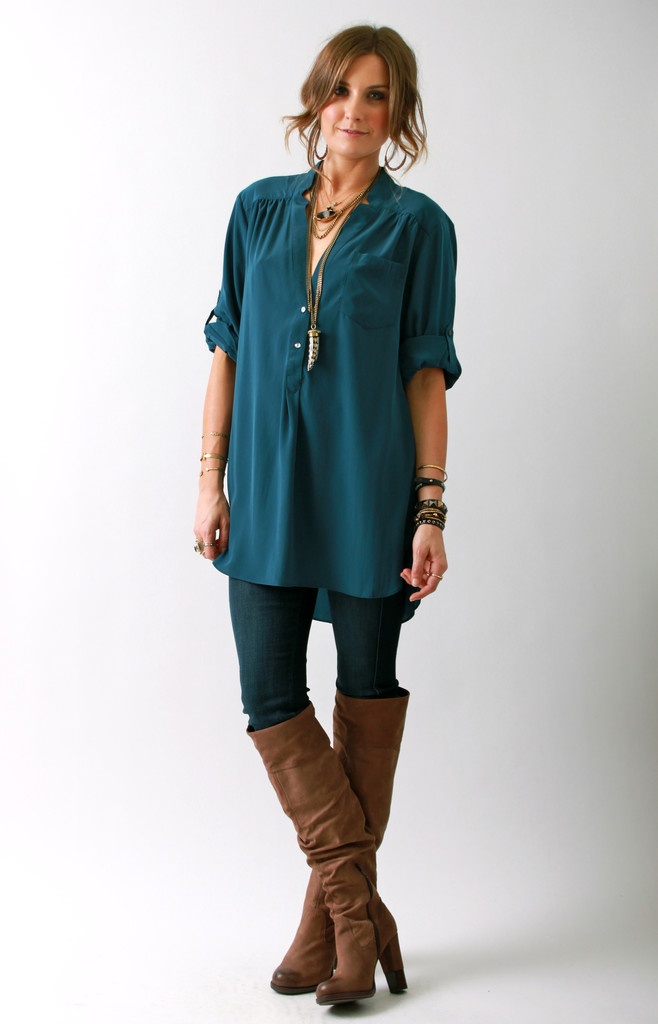 And finally, the teal blouse. Whether with jeans, leggings or a skirt, it's a staple that you'll be glad to have for many more fall seasons to come.