13 Pretty Hairstyles for Summer
A bad hairstyle will make a pretty woman look dull and lifeless. Have you ever come across the moment when you want to change your ordinary hairstyle into a more fashionable one, but you just don't know how to style a chic hairdo. Here, your personal stylist is going to share you 13 fashionable hairstyles for summer 2015. They are pretty and trendy and they all require little complicated skills. If you want to get a more stunning hairstyle, just stay here and check out the gallery below. You must find one or more desired hairstyles to glam up your everyday look in 2015. Scroll down and enjoy!
2015 Chic Waterfall Braided Hairstyle for Medium Hair /Via
For women with chin-length hair, you may add some textured curls to your hair, which will add movement to your locks. The light brown hairstyle is effortless chic and the waterfall braids make this hair more youthful and adorable. It's such a wonderful hairstyle for women who wants a fashionable and sweet look.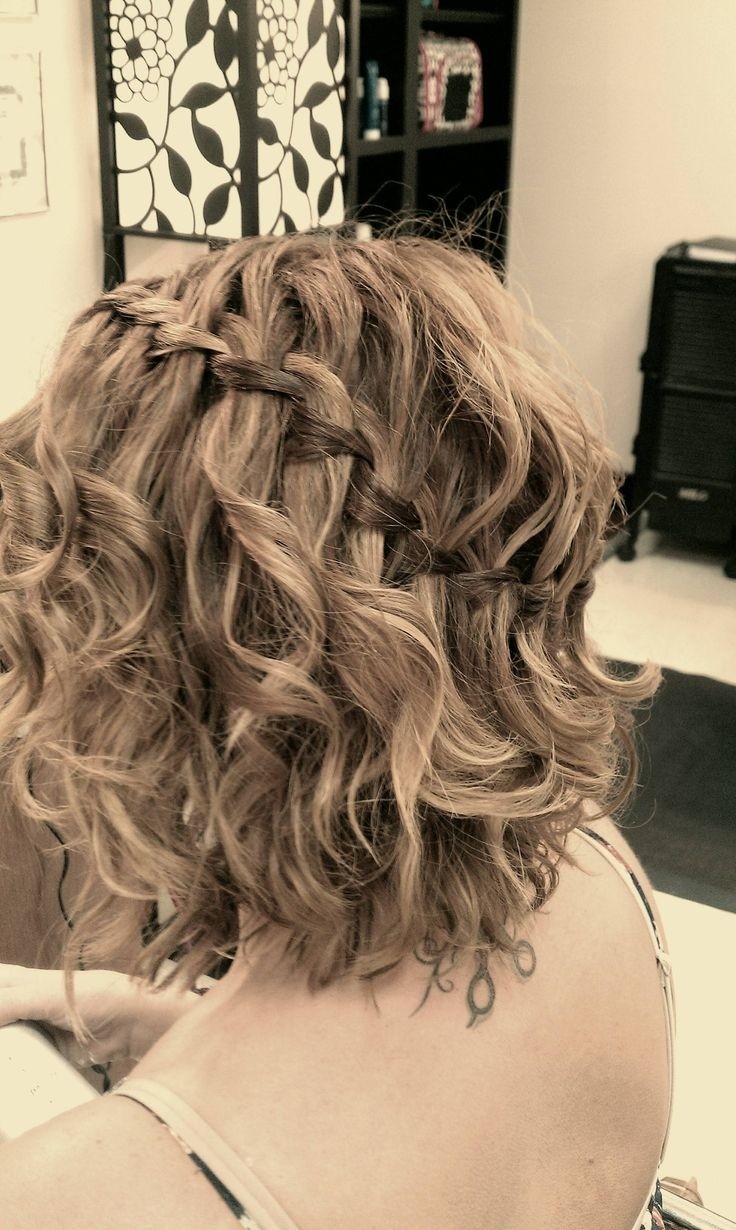 2015 Lovely Long Hairstyle with Braided Bangs /Via
If you have the enviable long and straight hair, the easiest way for you to to get refreshed look is to make a cute braided-bang hairstyle with your long fringes. Every time when you get late up in the morning, this simple yet stylish hairstyle is the quickest choice.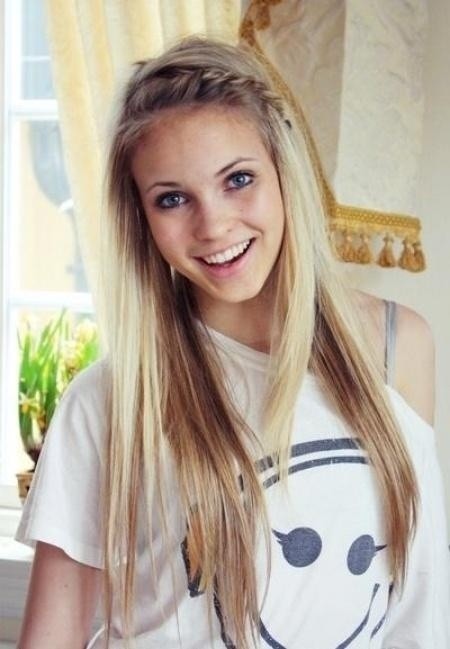 2015 Stunning Brown Short Haircut /Via
To get a cool look, you may just have a try with this brown short haircut. The rich layers make this hairstyle more suitable for women with thick hair and the deep side part add some feminine touch to the hair look.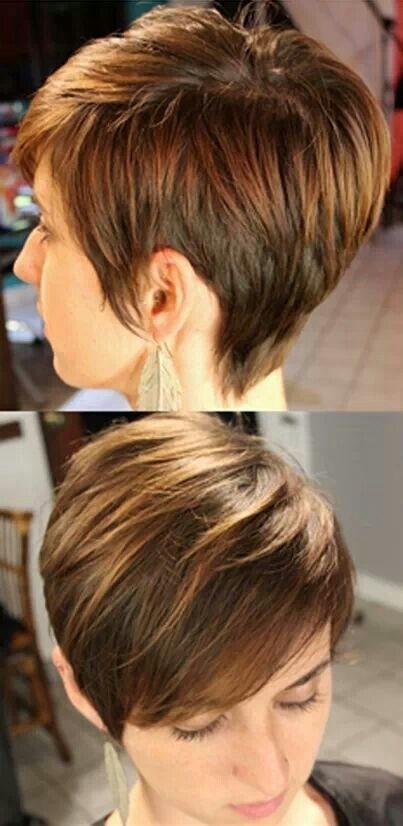 Chic Lace Braided Ponytail Hairstyle /Via
If you wish to have a special ponytail hairstyle, why not experiment with this lace braided one. For women with medium or long hair, this braided ponytail is an ideal option for a casual yet elegant look.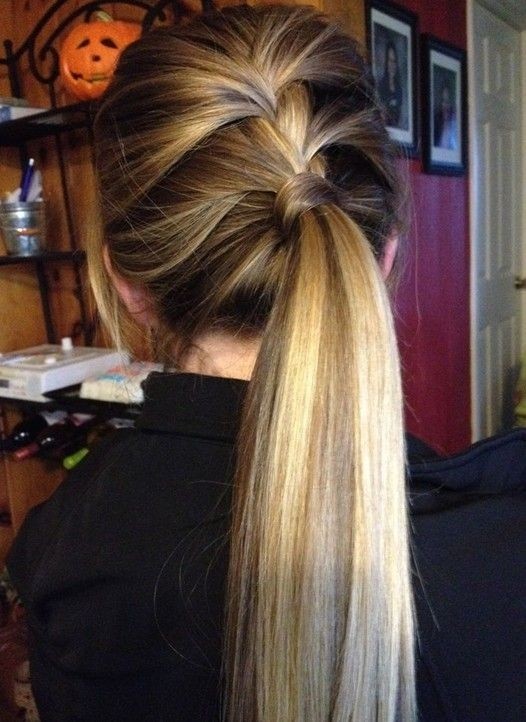 Pretty Rolled Ponytail /Via
For a more girlish and romantic look, just follow the hairstyle tutorial below and make a stunning rolled ponytail. Quite simple yet rather awesome! It's indeed a great hairstyle for all occasions. I like it. What about you?


Fashionable Braided Ponytail /Via
Your hair is too thick and you don't know how to style it? Don't worry! This high ponytail with a thick fishtail braid on the crown is what you need! The special design makes this hairstyle outstanding and the high ponytail really works well to lessen you ages!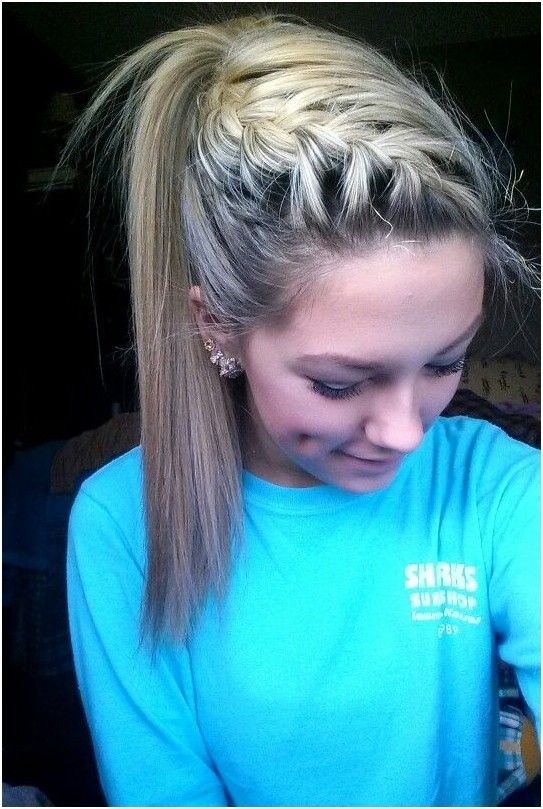 A Line Bob Haircut for 2015
For women who are tired of the long hairstyles, you may as well give this A-line Bob a try! The bob haircuts are one of the most fashionable shorter hairstyles for women. A lot of volume has been created on the back of the head so that the head shape can be perfect. Simple and adorable! I'm sure you will be more fantastic with such a pretty bob haircut!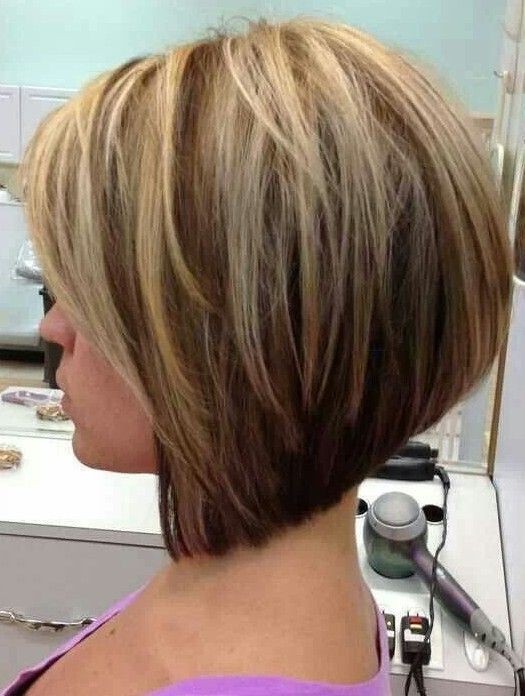 Stunning Boho Braided Hairstyle /Via
Younger women always like to wear their long tresses down, which is a simple way to show off women's feminine charm.To make your hair prettier, you may just add a side pony tail to it. It will upgrade your hairstyle instantly. All the rest locks are left natural, creating a careless chic look!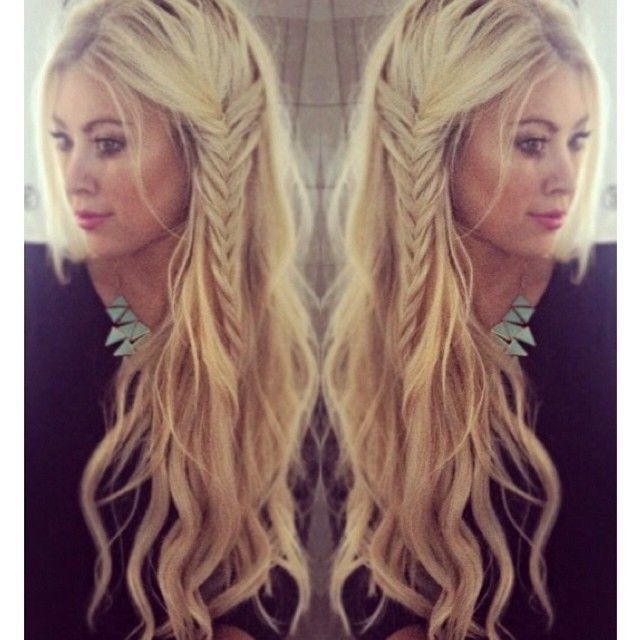 Chic Wavy Ponytail Hairstyle with Braid /Via
Here is another way to style your ponytail! Some height has been created on the top of the head and the subtly curly ponytail add textured and life to the hair look. A strand of hair has been left in the front to frame the face silhouette! Do you like it?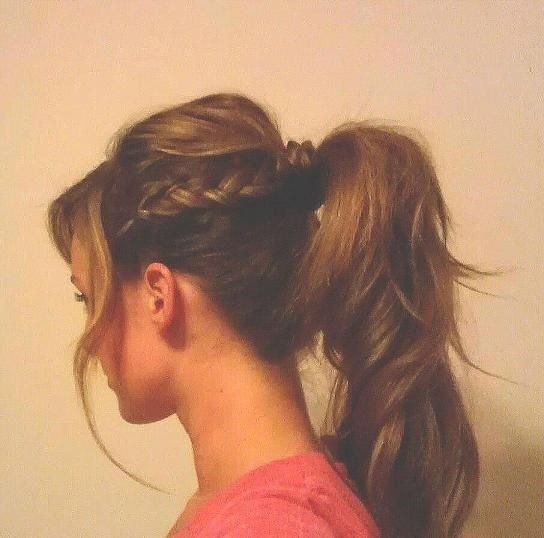 Chic Braided Crown Hairstyle for Short Hair/Via
Short-hair women can also be lovely and sweet with such a cute braided fringe hairstyle. Sometimes, a tiny braid can make a big difference!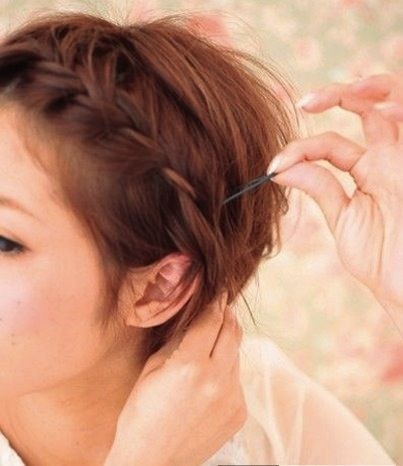 Ombre Medium Wavy Hairstyle for 2015/Via
Women with wavy hair are always so charming! In the year 2015, the ombre wavy hairstyle will continue to sparkle. If your hair is at the shoulder length, just go for this chic omre medium hairstyle with big curls!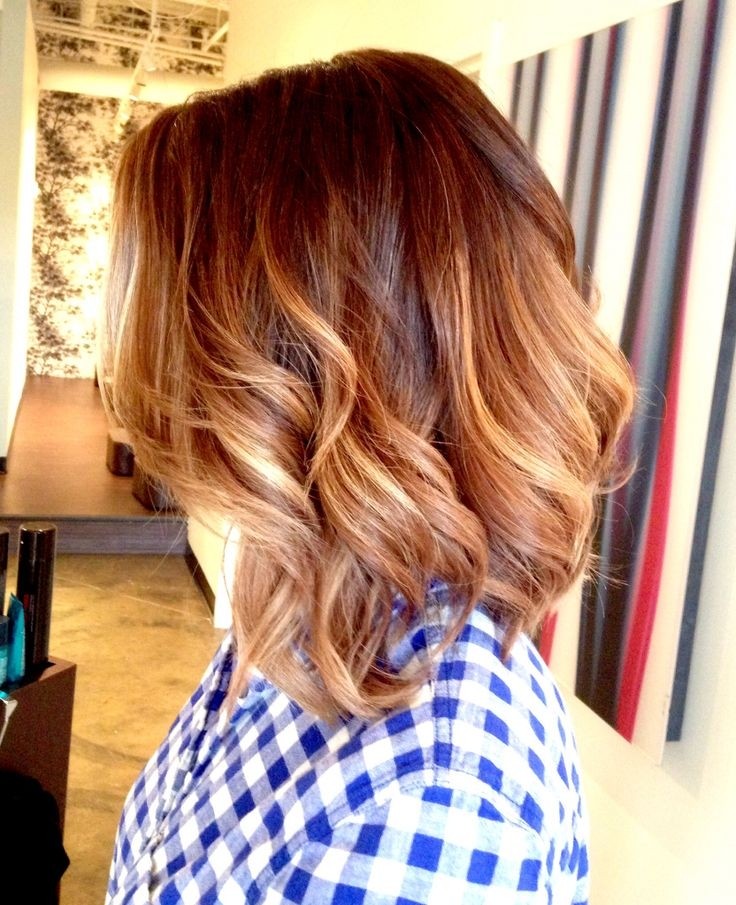 Cute Blonde Wavy Hairstyle for Medium Hair/Via
This medium hairstyle is sweeter with those cute loose curls. Such a stylish hairstyle is wonderful for all occasions in our daily life. Women over 25 will look fabulous with this chic hairstyle.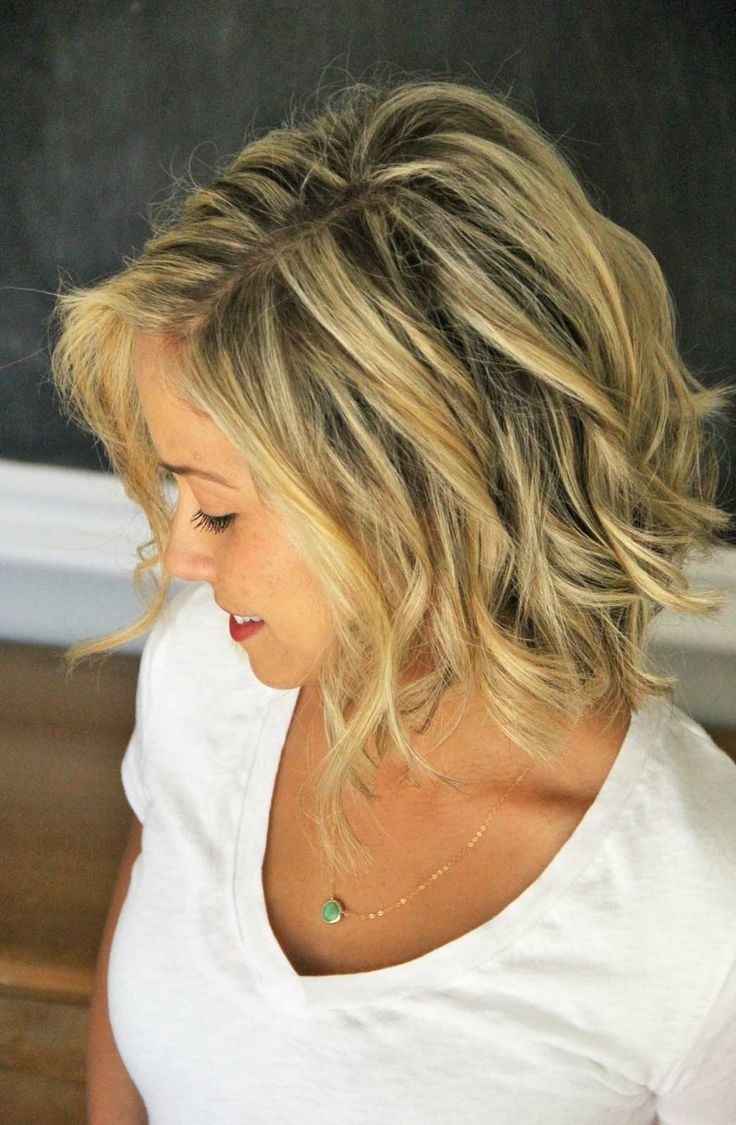 Pretty Long Bob Hairstyle for 2015 /Via
For women who just want a simple yet stylish look, this long bob haircut must be what you have been looking for! The layered haircut frame the face so well that all women will be so sexy and pretty with this simple haircut!