When you have straight hair, it's totally understandable that there might be some days when you might feel like your hair options are limited. But the reality is that there are actually all kinds of ways that you can style your hair—ways that will keep you looking fabulous without one single wave or curl.
If you kinda find that hard to believe, we're willing to back up our theory. If you have short hair or you're currently thinking about taking off a few inches, we believe these cuts will provide you with just the inspiration that you need to be more creative with your straight hair.
1. Pixie straight cut with long bangs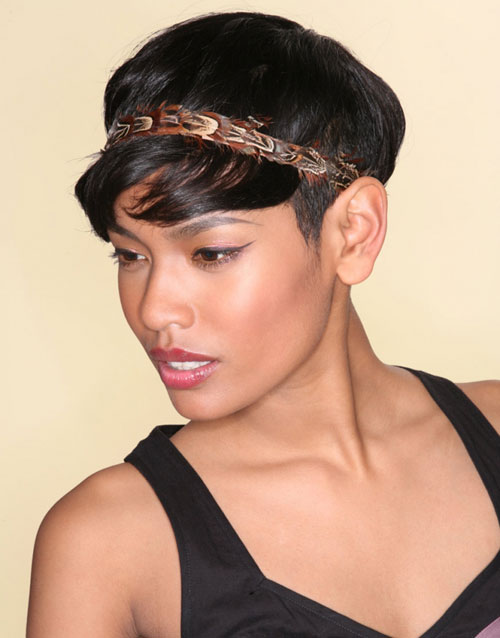 Pixie cuts actually look really amazing with short hair. And if you have long bangs, you can do so many different things when it comes to styling it.
2. Choppy straight asymmetrical cut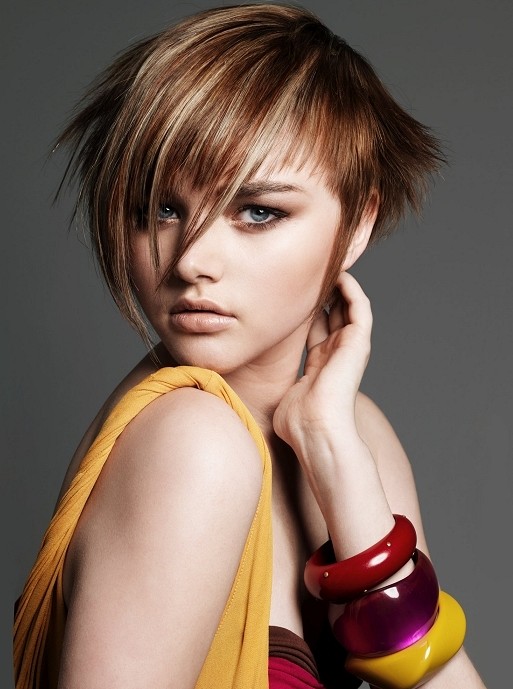 Have you ever seen a cut like this one? We haven't either. It's so many different layers which makes it fun. And a couple of different colors which makes it radical. And memorable.
3. Choppy straight pixie cut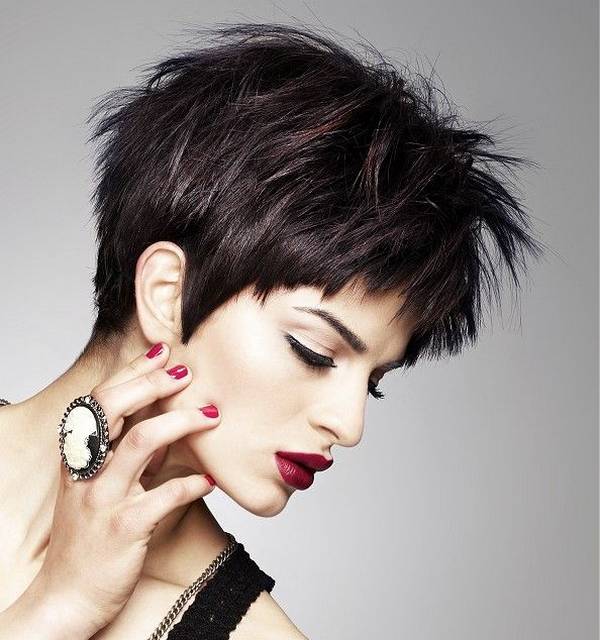 If the classic pixie makes you want to yawn in boredom, how about adding some depth and dimension by going the choppy route instead?
4. Short, straight and spiky cut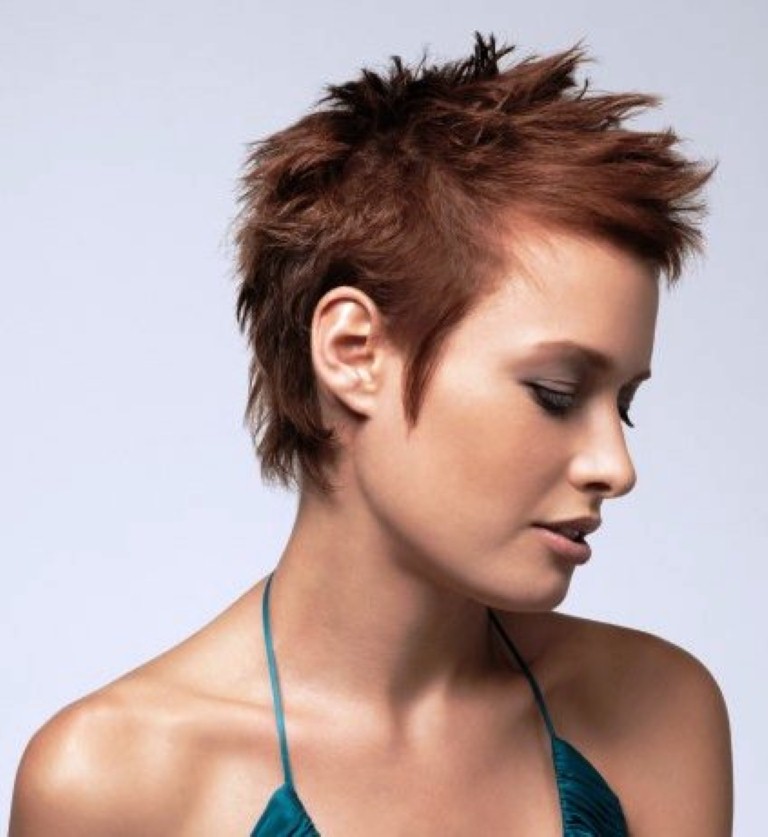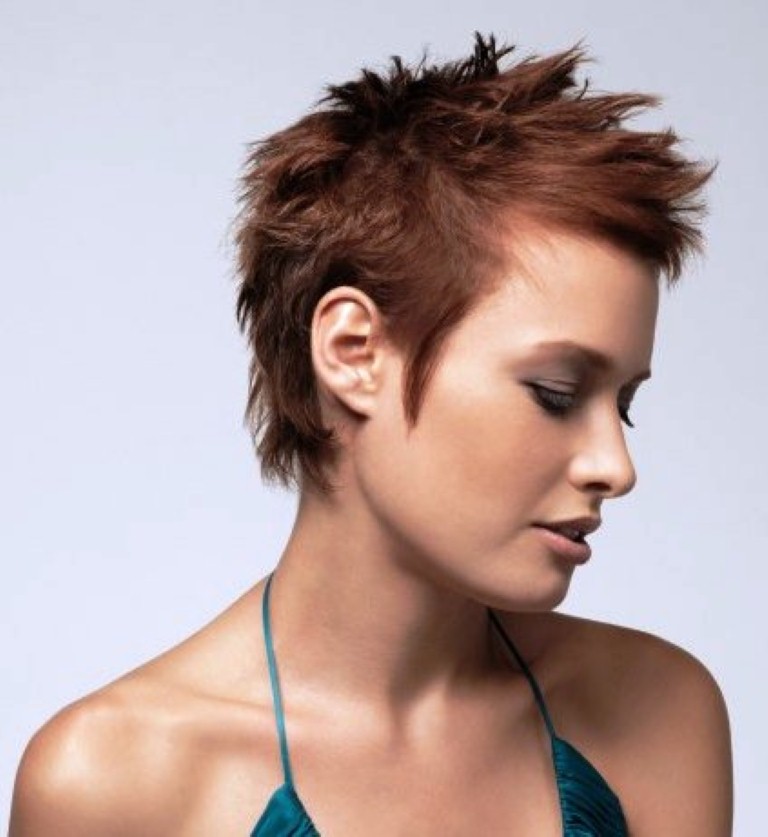 Or you can cut it down about another inch or two and spike some of it out.
5. Straight and long pixie cut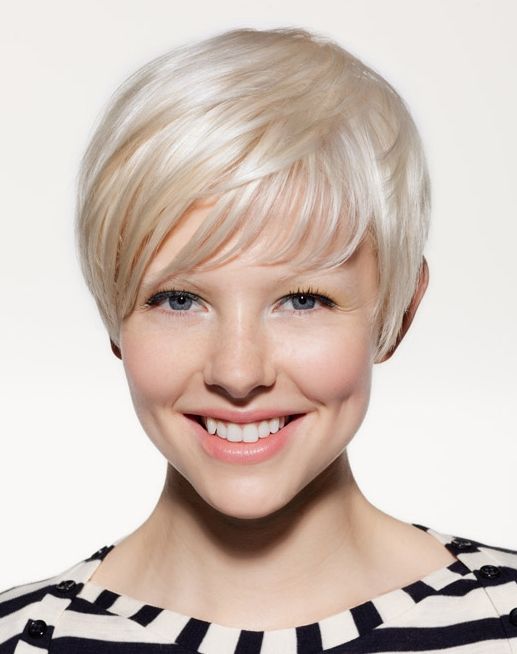 This is such a precious pixie cut for straight hair. It's longer than most pixies (it actually a lot like a short bowl cut), but between your hair texture and a really fun color, you'll look really cute in it.
6. Short and straight asymmetrical bob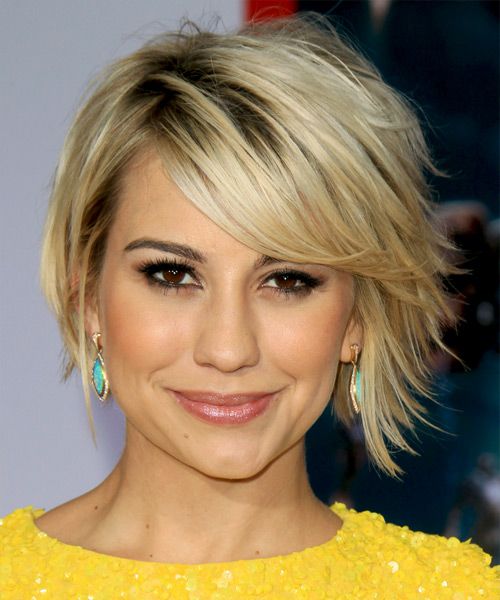 Although it's subtle, she actually has an asymmetrical thing going on with this short bob. The fact that you can barely tell is the reason why we like it so much.
7. Short and straight shag (with bangs)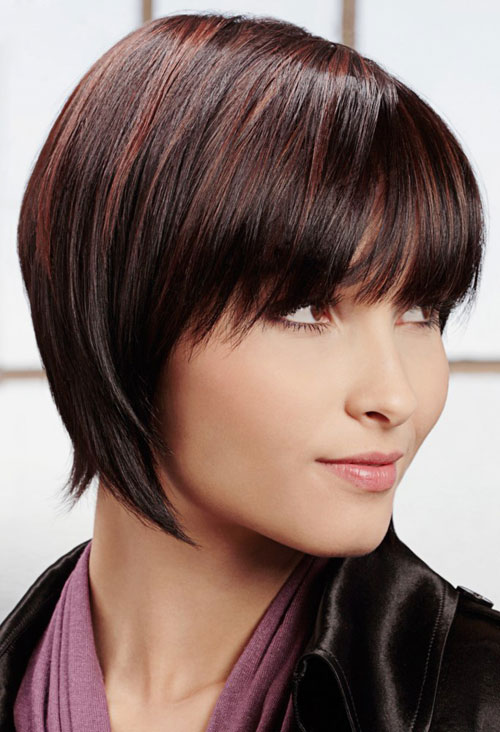 Shags are back. Are you surprised? You shouldn't be after looking at one like this. (Don't forget to get some bangs!)
8. Super short and straight pixie cut with short bangs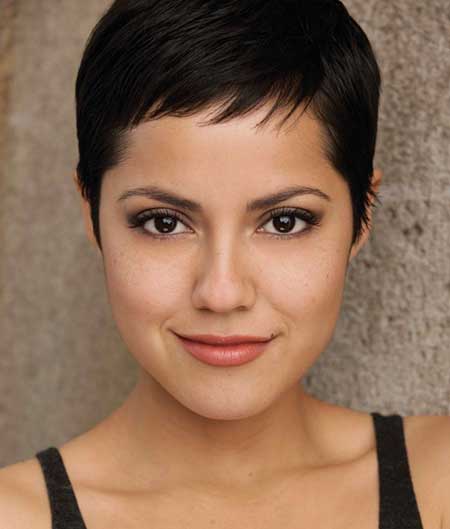 This is about the lowest you can go with a pixie. The short bangs make it pretty and feminine. And if you have straight hair, you'll be amazed by how much time you'll save getting ready in the morning.
9. Short and straight shag cut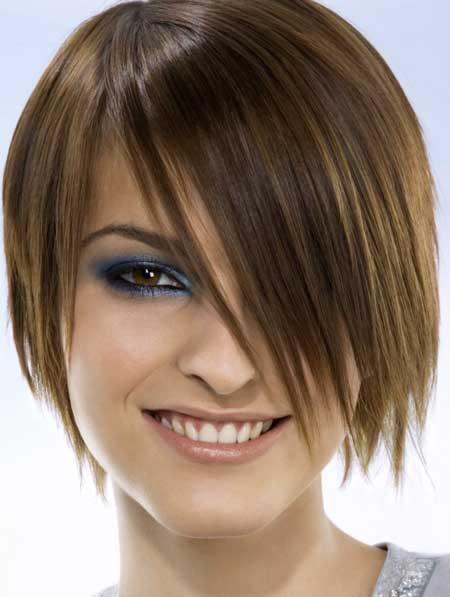 This is another variation of a shag. Only it's all one length and appears to have been cut with a razor.
10. Short and straight inverted bob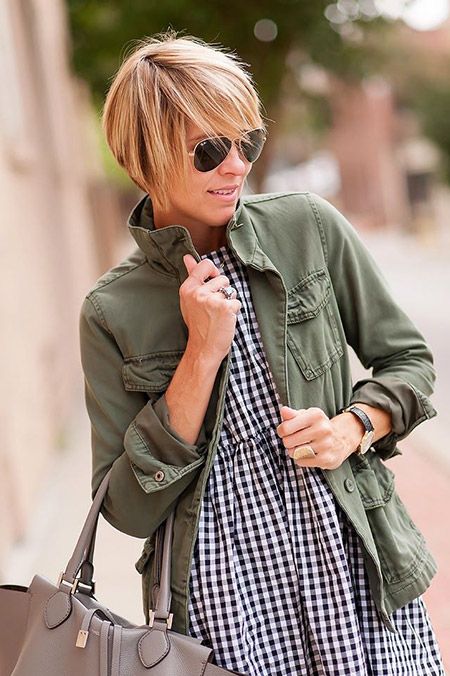 Short inverted bobs are super cute. Plus they look great on women of all ages.
11. Short and straight classic pixie cut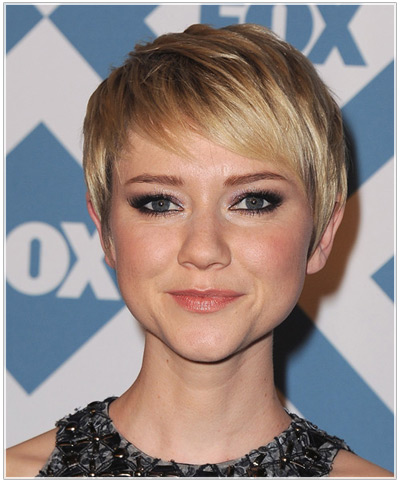 If you are someone who happens to like having a bit of a classic look, you can never go wrong with a pixie cut like this one.
12. Short and straight cut with a tapered back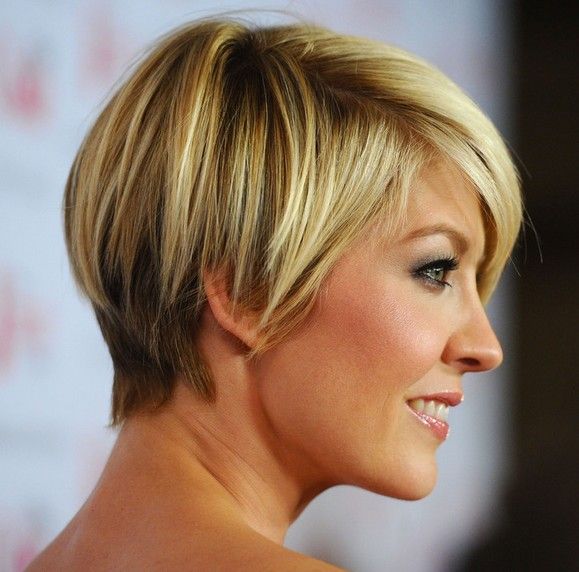 This is another kind of cut where you'll be able to get all kinds of styling options out of it. But the best part is probably the tapered back. It's a nice surprise for all of the people who are walking or sitting behind you.
13. Straight Mohawk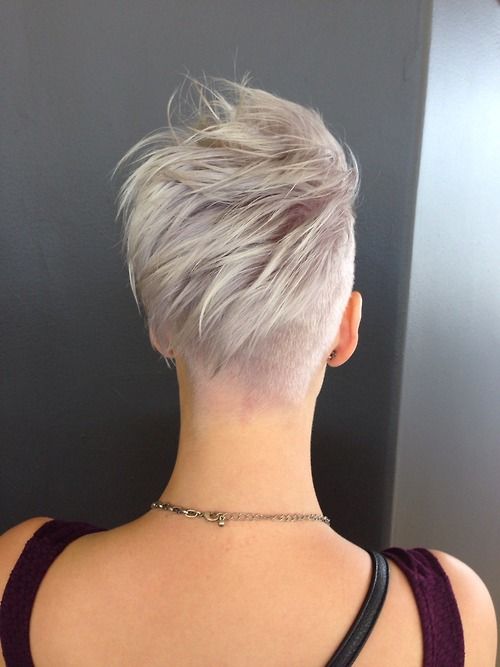 If you've been thinking that Mohawks only really work for women with wavy or curly hair, clearly you've been mistaken. This straight Mohawk is…everything.
14. Short and straight clipper cut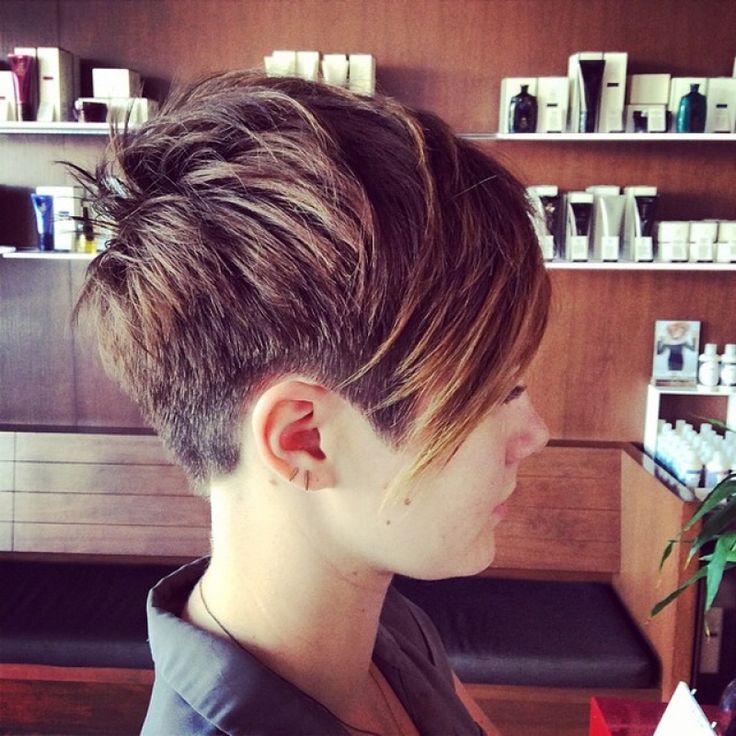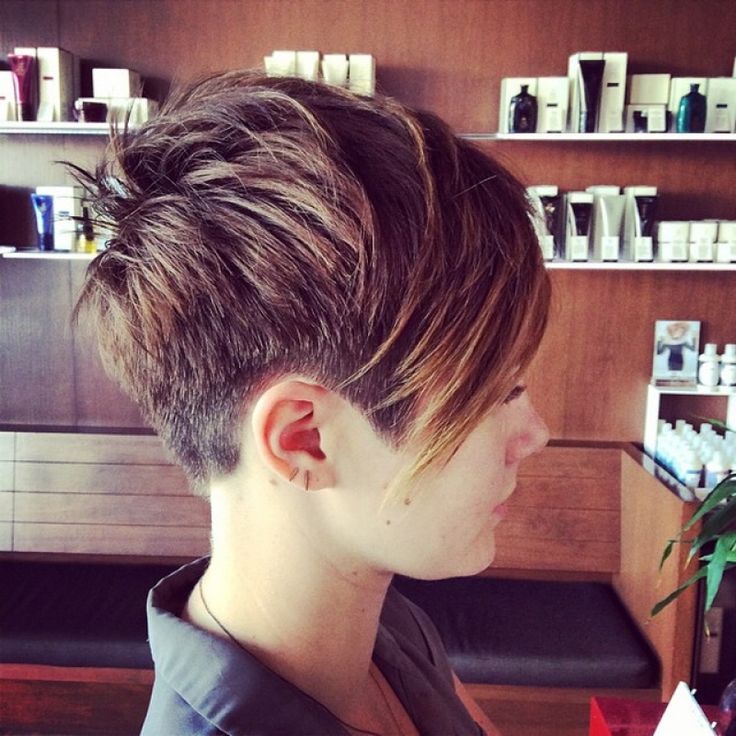 This is a take on the pixie cut too. What makes it a standout is that it's long in the front but clipper cut on the sides. (Think Miley Cyrus.)
15. Super short clipper cut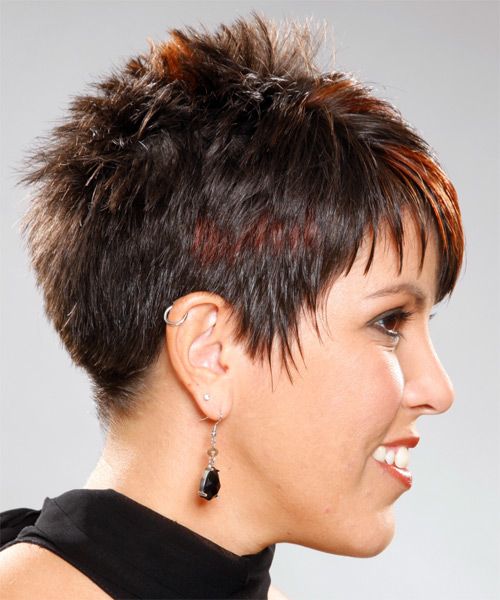 If you like having bangs but hate the thought of doing the back of your hair, this is a nice compromise, wouldn't you say?
16. Straight side-swept bangs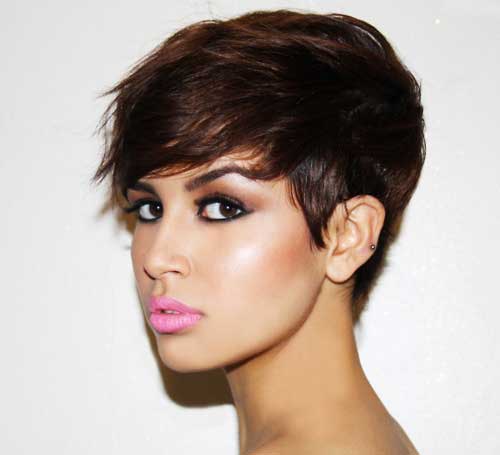 It's so cute and so sexy at the exact same time. The key to achieving this particular look is to make sure that you have plenty of length on the top and in the front while having shorter hair on the sides.
17. Short and straight modified bowl cut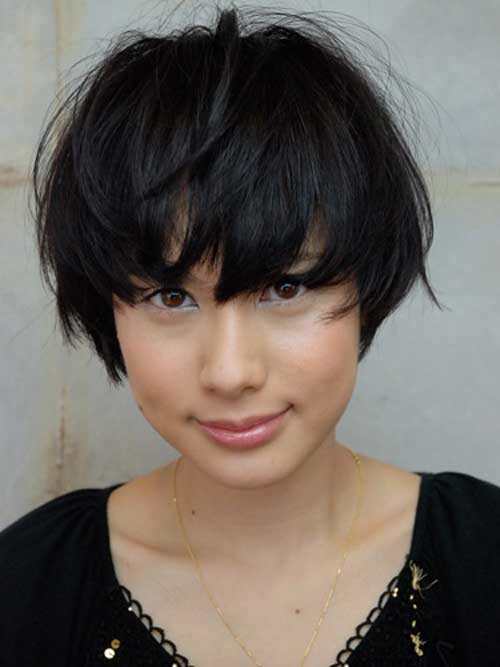 Bowl cuts are not everyone's favorite. But when they have layers like this, the critics tend to be convinced that it's a look that can work. Really well, in fact.
18. Bright auburn short and straight A-line bob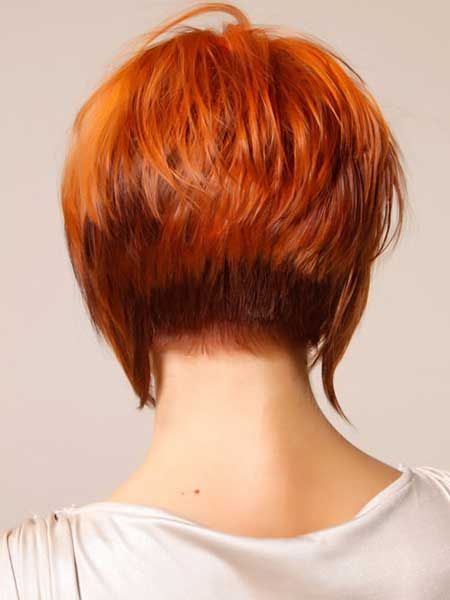 If you're thinking about going all out and dying your hair, virtually any shade of red is hot right how. Especially on a short A-line bob cut like this one.
19. Straight 'messy' cut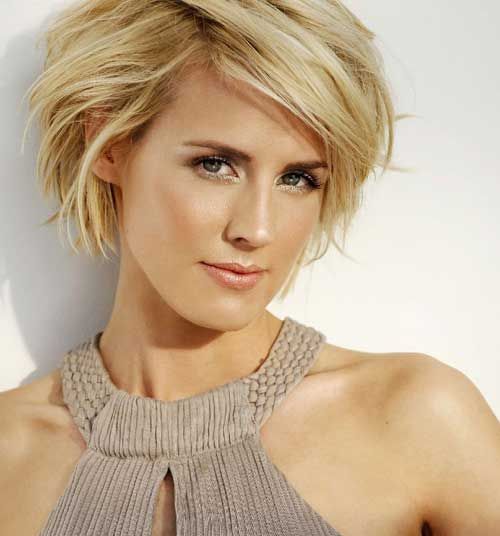 Do you want something that is as effortless-looking as possible while also being something that you can wear down or put up into a short updo? How about this?
20. Short and straight gradual pixie cut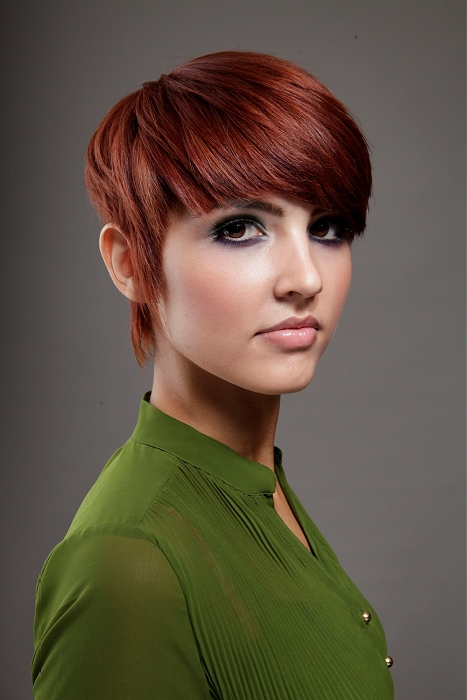 We call this the "gradual pixie" simply because it's short although it looks like it's gradually growing out. This kind of style make it easier to go back to a longer look—if and when you so choose.