1. Whitney Port Wavy Hairstyles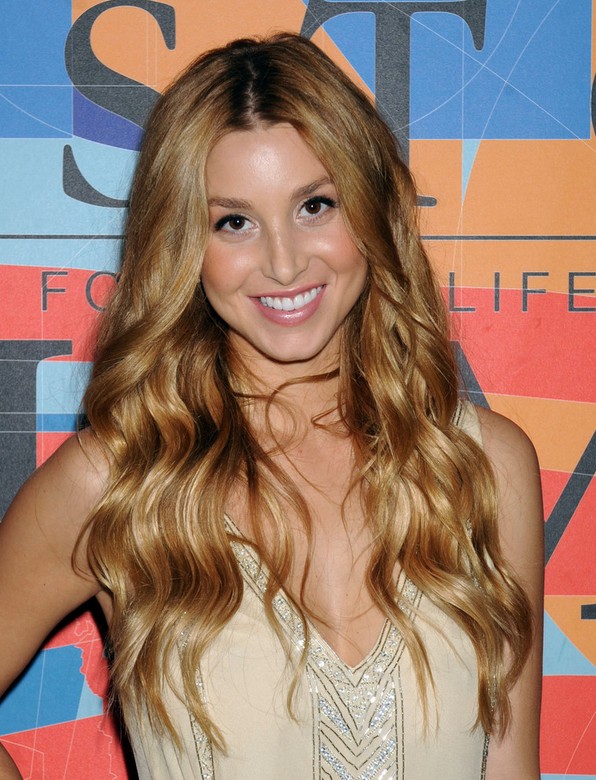 With hair as long and thick as Whitney Port's looks here, you might think it would be hard to find a style that wouldn't work. The hair is so glossy and perfectly conditioned with stunning mirror shine and a great dark golden blonde colour that looks beautiful against her slightly sun kissed skin tone, especially with the range of summery highlights. The style itself is quite simple, relying on those long loose waves for impact. A simple centre parting and layer upon layer of golden waves makes this style a great casual look that works just as well for bigger occasions – a versatile look like this can be dressed up or down with an outfit or accessories, making a fab day to night style.
2. Whitney Port Style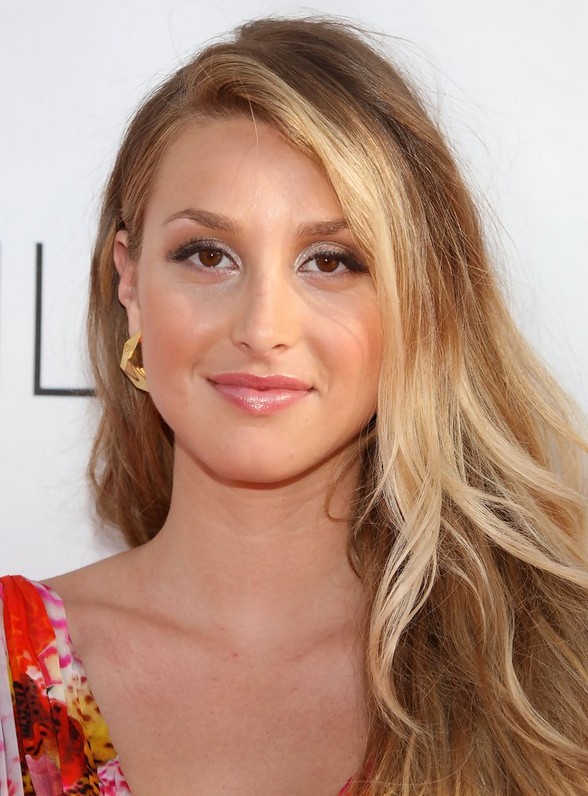 A side parting enables Whitney Port to bring all her hair to one side in a series of soft, gentle waves. The front of the hair is highlighted with a light blonde shade that really helps to draw attention to the shape of the style. This blonde stands out against an all-over shade that is a warm shade of light brown. Golden blonde highlights look great against the warm background shade. Having the hair over one side of the face and pulled back to expose the other side of the face helps to make the most of fab cheekbones. Whitney Port has a very symmetrical face so she can wear an asymmetric style well.
3. Whitney Port Long Hairstyles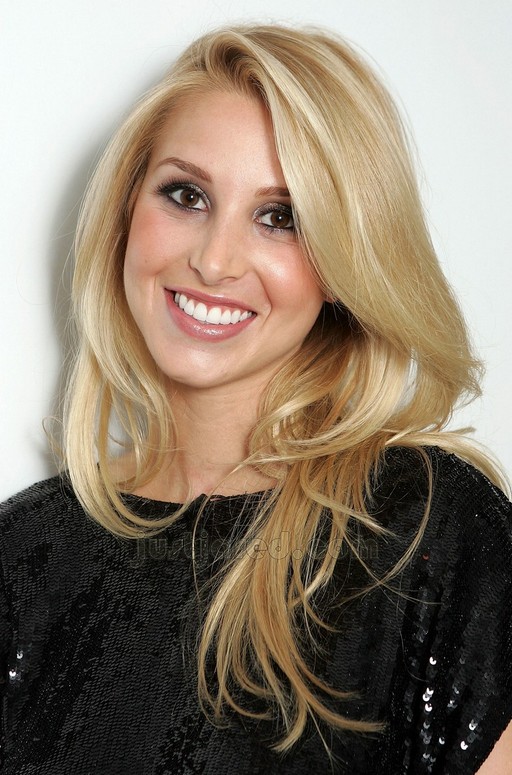 This is a truly stunning blonde hairstyle. Whitney Port's long hair is coloured perfectly here in a range of blonde shades for a subtle multi-tonal effect that really stands out from the crowd. Flawless colouring in the perfect shade for Whitney's pale skin tone makes this the ideal look for the popular celebrity. Hair that is so perfectly coloured and so glossy and smooth doesn't need much styling to look beautiful, and here Whitney has gone for a simple side parting with gentle shaping created by subtle layers and just the tiniest hint of a loose waves through the lengths. This is blonde at its best!
4. Whitney Port Hair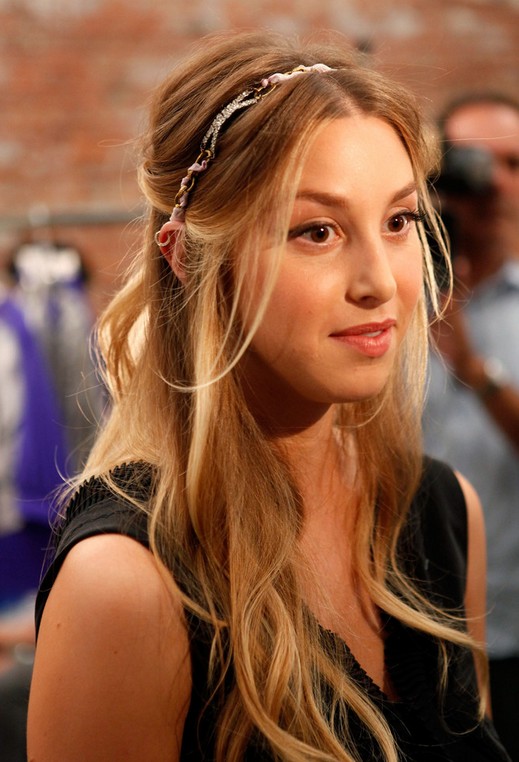 Whitney Port goes for the boho look here with a half up and half down style that packs in loads of vintage hippie chic with plenty of loose strands to add to the casual feel. With her beautifully highlighted blonde hair in a centre parting and the top layers pulled back and secured at the back of the head, Whitney leaves the lengths long and flowing over the shoulders and down the back. A pretty beaded hair band sits across the head holding the hair in place and adding to the boho look. This is a great look for flattering and softening any face shape; it works so well for Whitney Port's oval face shape.
5. Whitney Port Hair Color: Ombre Hairstyles for Long Hair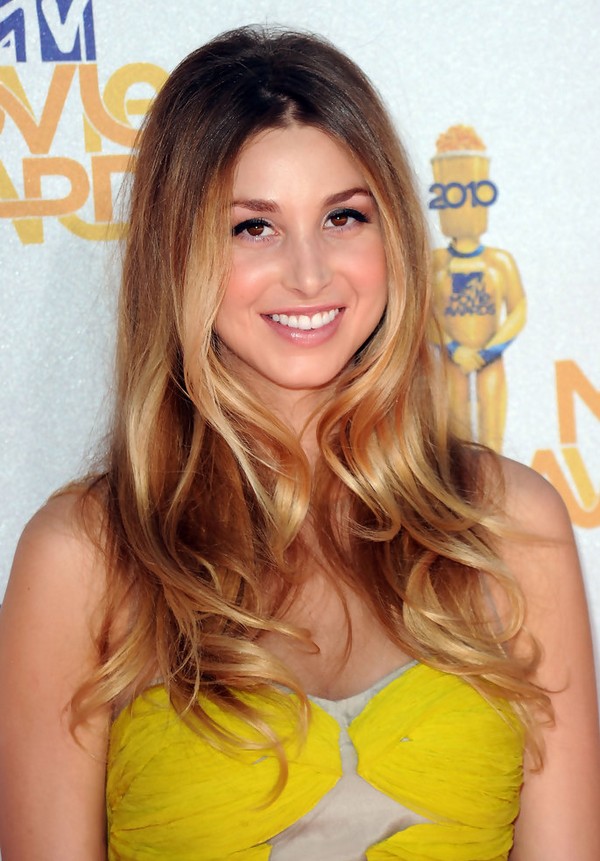 Whitney Port's hair colour caused quite a stir when she chose this dramatic, ombre look. Here, her hair is simply styled to show off the hair colour; a casual centre parting allows the lengths to fall in gentle, loose waves. The colour itself is dark at the roots, a cool brown tone that gradually fades into a warmer medium brown shade before turning into a rich warm golden shade. The golden blonde shade begins higher up along the front section of the hair to frame the face with this warm tone that really works with Whitney Port's pale complexion. This is a bold look that is fashionable and yet so pretty.
6. Whitney Port Braided Hairstyles: Holiday Hairstyle for Long Hair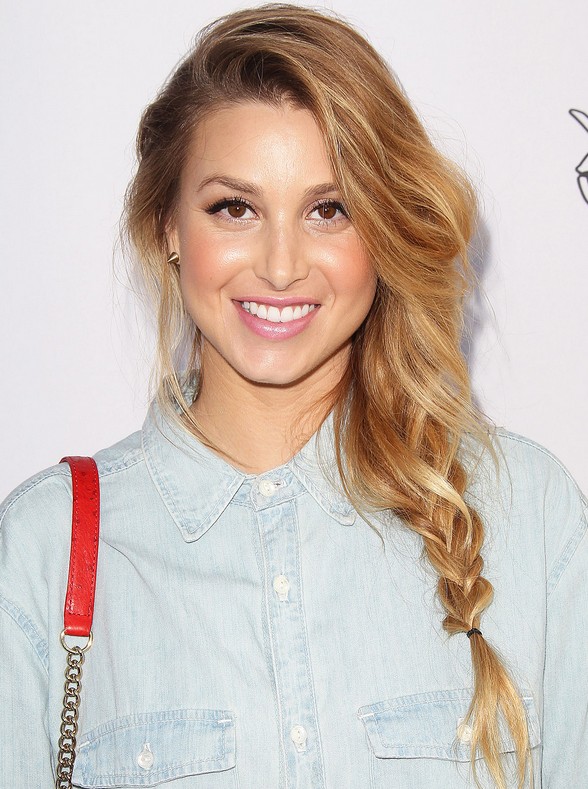 This style might look like Whitney Port has simply pulled her hair into a super-quick braid and dashed out of the house, but in fact, her style is right on trend and has been carefully created to give Whitney a soft, feminine style with lots of messy chic, effortless elegance. The hair is swept to the side and braided very loosely, with the braid getting tighter along the lengths just before the simple thin band that secures the ends. Loose strands add to the casual look while the beautifully coloured range of blonde shades adds light and femininity to the style with lots of soft golden tones.