1. Coco Rocha Short Haircuts: Pixie Hairstyles for Side Long Bangs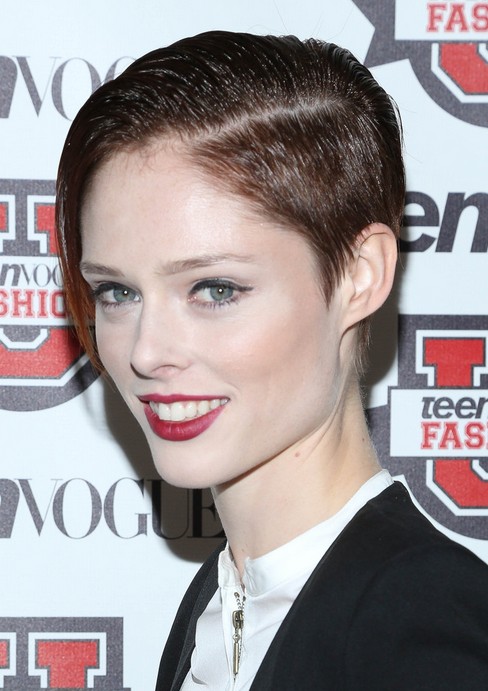 Here, model Coco Rocha goes for a short style that emphasises her strong bone structure. With a side parting which allows for a long side sweep and a closely cropped boy cut to the side, this is a dramatic, high-fashion style that pays homage to the 1980's revival. The wet-look adds to this Eighties feel and you will either love or hate the overall effect, but with features like these, you can pretty much wear any style well!
2. Coco Rocha Retro Side Sweep: Long Hair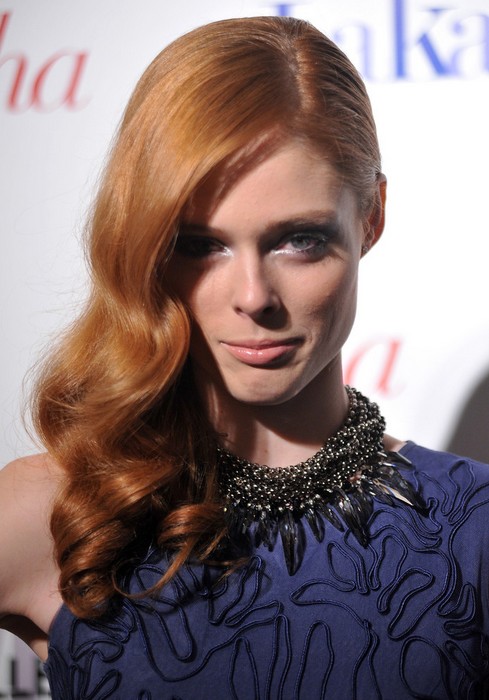 With her hair coloured in a pale auburn shade and perfectly smooth and silky, Coco Rocha wears the retro side sweep well. This vintage inspired style relies on a deep side sweep to bring the hair across to fall over the shoulder in waves, however the parting here doesn't quite go far enough to round out Coco's face, and so the style elongates her face and draws attention to an angular jaw that is at odds with the soft feminine fifties hairstyle.
3. Coco Rocha Pixie: Messy Short Haircut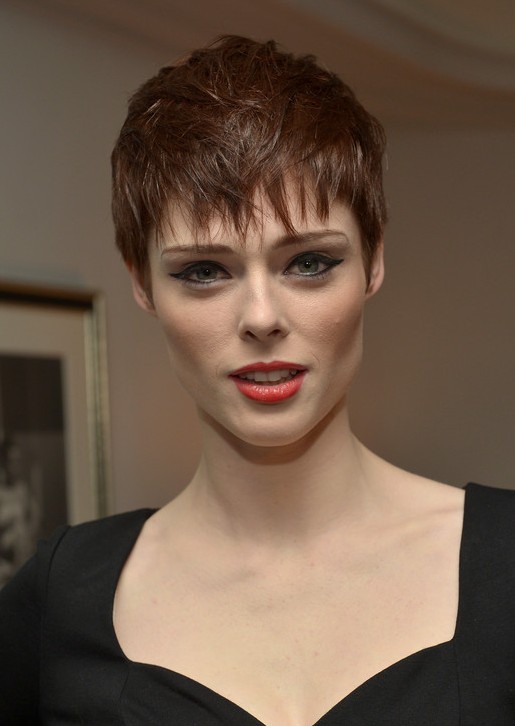 The pixie cut is a brave move, but with delicate features and amazing bone structure, Coco Rocha pulls it off perfectly. The hairstyle is feminine, feathered and fresh with lots of texture and interest thanks to the perfectly cut fringe. Subtle highlights add more depth to the look and lift the warm brown to prevent it from being too dark. However, while the hairstyle is great, the heavy make-up detracts somewhat from the look.
4. Coco Rocha Bobby Pinned Updo: Formal Hairstyles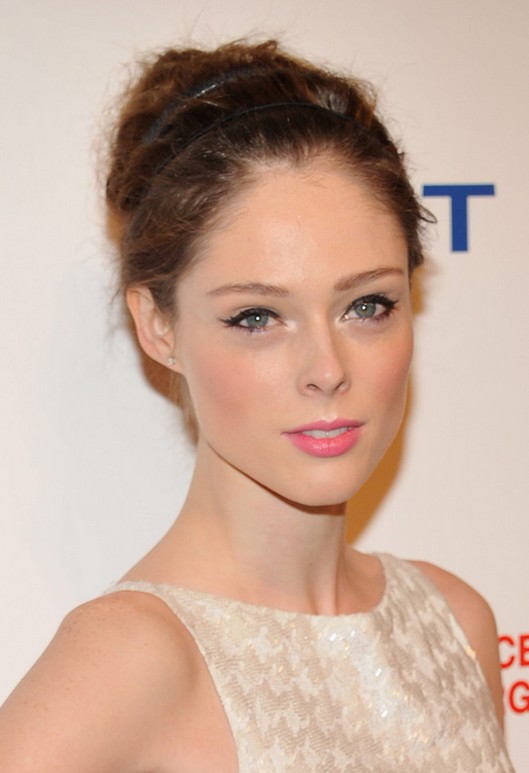 With her hair pinned back, Coco Rocha's beautiful complexion and gorgeous bone structure are allowed to shine. She cleverly softens the look, which could be quite harsh, by teasing the hair gently so that a few loose strands are free. A fine hairband secures the hair and adds more detail while at the back, the hair is tousled for texture. With flawless makeup, the texture in the hair provides some contrast and a little edge to the style.