The bun hairstyles are quite stylish for women to try. There are various kinds of bun hairstyles and women at any age can find the one that meets their needs. In today's post, we have made a fantastic collection of different bun hairstyle tutorials. You never know how beautiful the buns are until you see what is shown in the gallery below.
They look gorgeous yet rather simple to make as you follow the step by step tutorials. Just stay here and scroll down. Tell me which one you like best! Enjoy and have a try!
Effortless Twisted Bun Tutorial

This twisted bun hairstyle makes the hair as beautiful as a flower. It's so pretty for lovely women to try and you will look fantastic by wearing this hairstyle together with a white dress.
Lovely Cotton Candy Bun Tutorial

The cotton candy bun hairstyle is super chic and cute for young girls. You should keep your bun loose and a little messy so that it won't look too dull.
Chic Half-Up Bun Hairstyle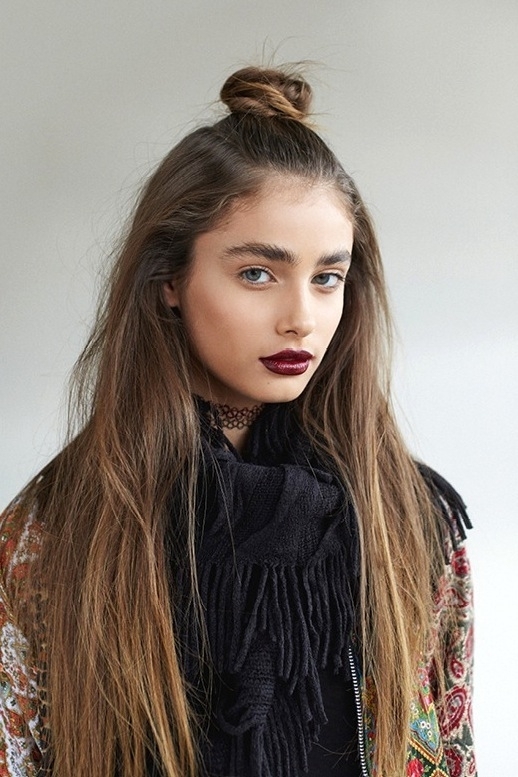 If you want to frame your face better, then just make a half-up bun hairstyle. The top knot is so cute and the long hair falls naturally along the face, framinet a nice face shape. This is a great hairstyle for young women.
Braid Into Bun Tutorial

The basic sock bun becomes more feminine when you add two braids onto it.
Stylish Messy Bun Hairstyle

This bun hairstyle looks better on wavy hair. So, you could iron your your before your get this chic hair look.  If you wouldn't like to heat your hair, we have introduced how to get heatless curls. You can follow the tutorial.
Romantic Side Bun Tutorial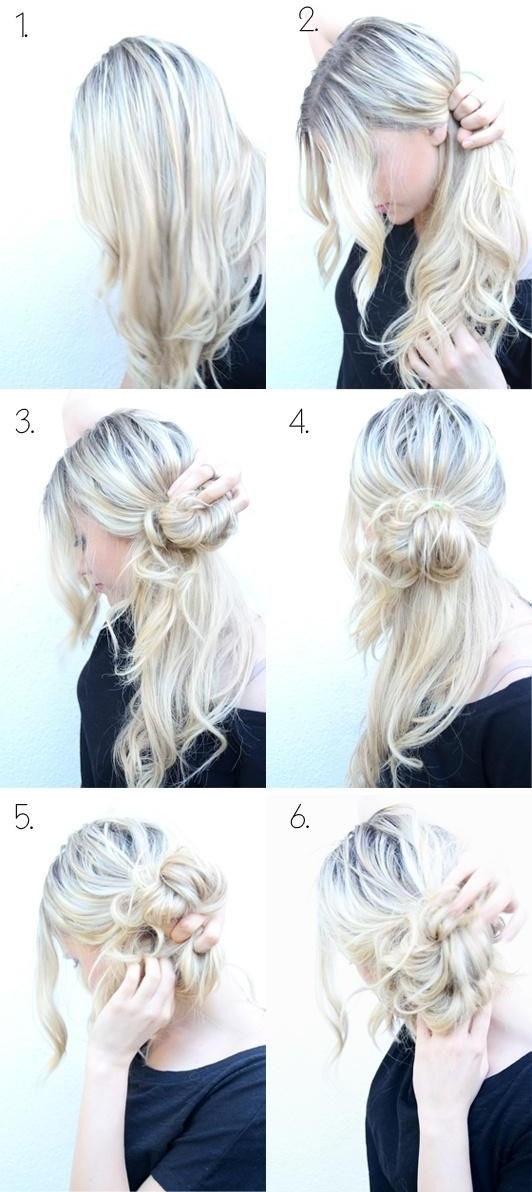 When you go on holiday or go to the beach, you can choose this romantic side bun. Your long hair will no longer dance wildly in the wind.
Frech Braided Bun Tutorial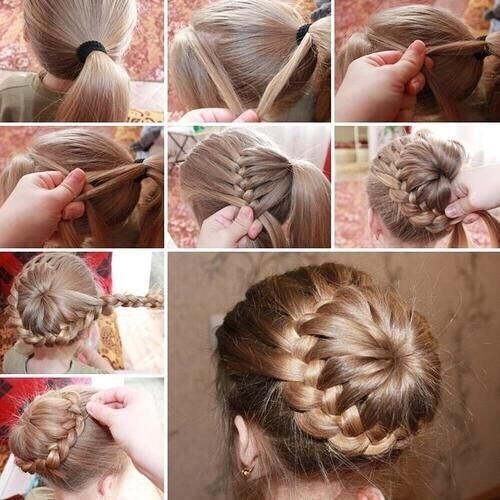 The French braided bun is quite ideal as a wedding hairstyle. Besides, it looks so cute on little girls.
Beautiful Heart Bun Tutorial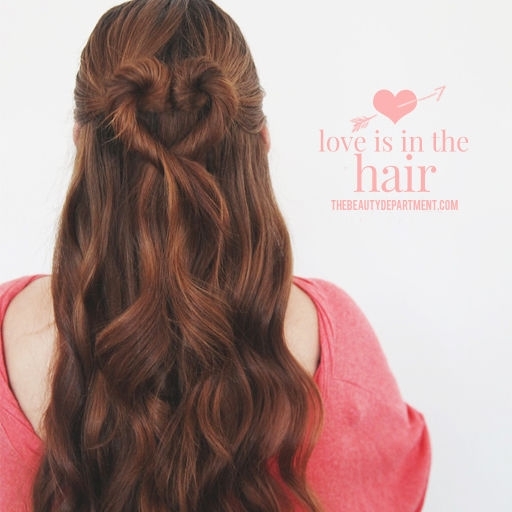 The heart bun hairstyle is most popular on Valentine's day, but you still can also make this pretty hairstyle for dates and any other daily occasion. You will look so mild with this beautiful hairstyle.
Stunning Bun Hairstyle Tutorial

This bun hairstyle is a fabulous combination of ponytail and braid. Hair volume can be added when you style the hair loosley.
Graceful Fishtail Bun Hairstyle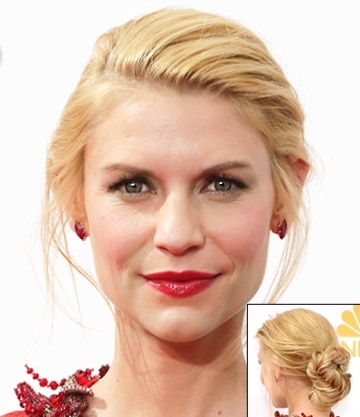 For an elegant look, you should choose the lower updo hairstyle. The fishtail bun hairstyle must be what you want for a formal meeting or some important occasions.
Pretty Braided Bun Hairstyle

Women with thick hair could have try with this braided bun hairstyle. It's really cool. Follow the tutorial and see how to do it.
Elegant French Braided Bun Tutorial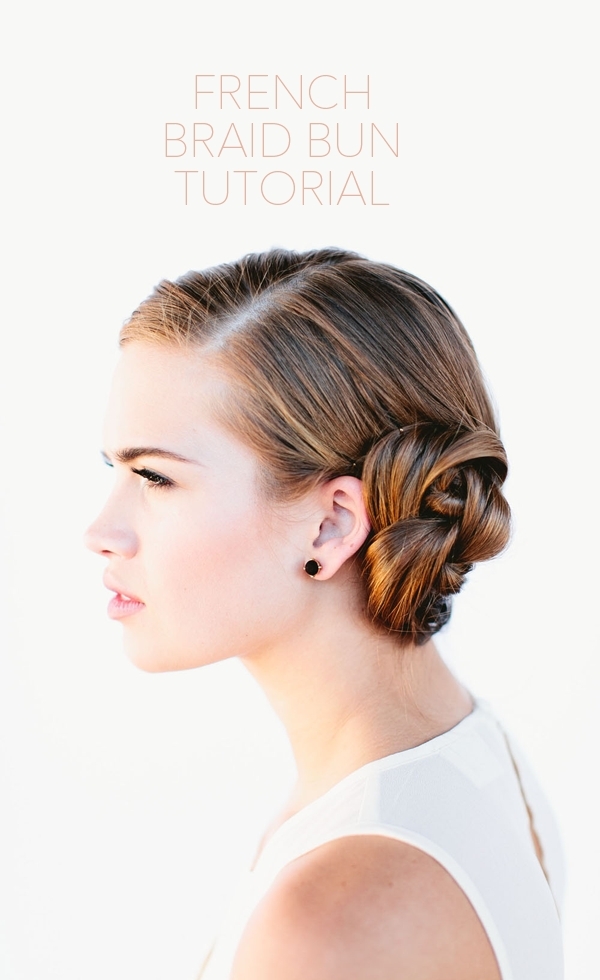 This elegant braided bun is so feminine and fantastic. I think it is wonderful for office beauties to try.
Edgy Inverted Bun Hairstyle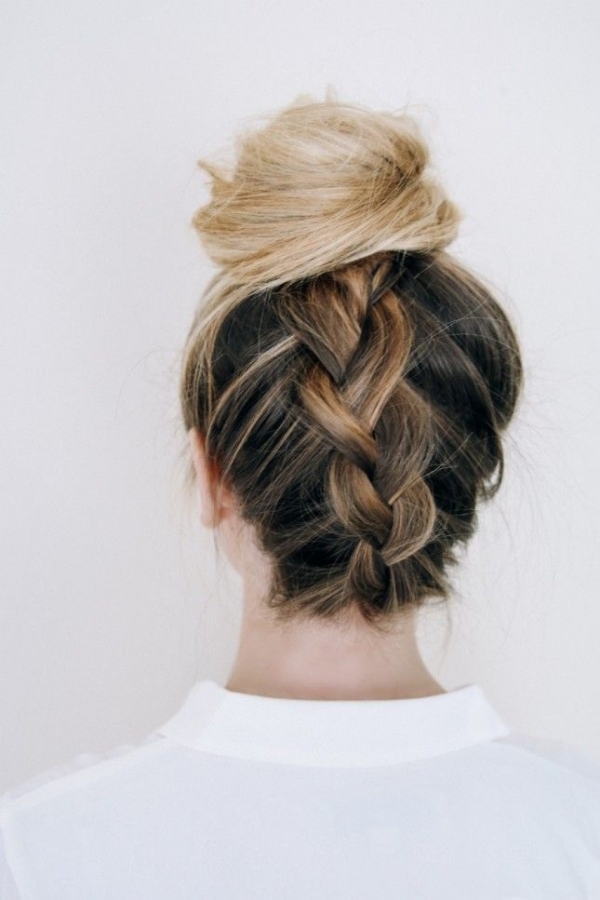 Such an inverted bun hairstyle will definitely add fun to your look. It's wonderful for holidays.
Easy Braided Low Bun Tutorial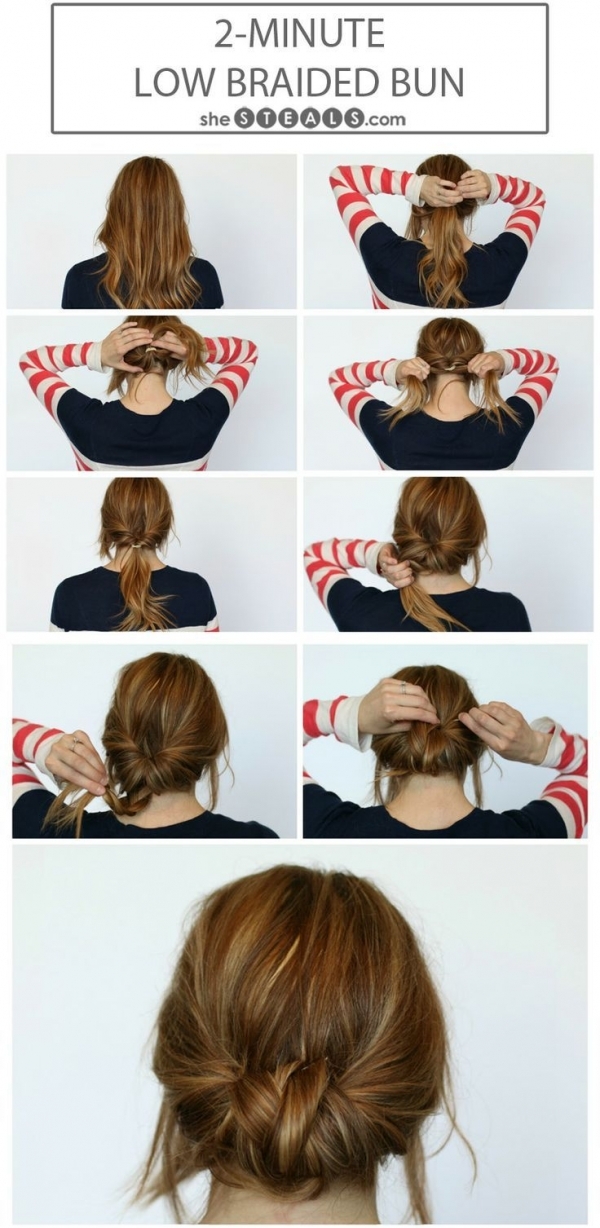 Just two minutes, you can get this super easy braided low bun hairstyle. Follow the tutorial and see if you can make it within two minutes.
Easy Top Knot Tutorial

This hairstyle is what I wear every day. It's effortless chic and really doesn't need skills. It's an ideal hairstyle for those lazy moments.
Gorgeous Braided Crown Tutorial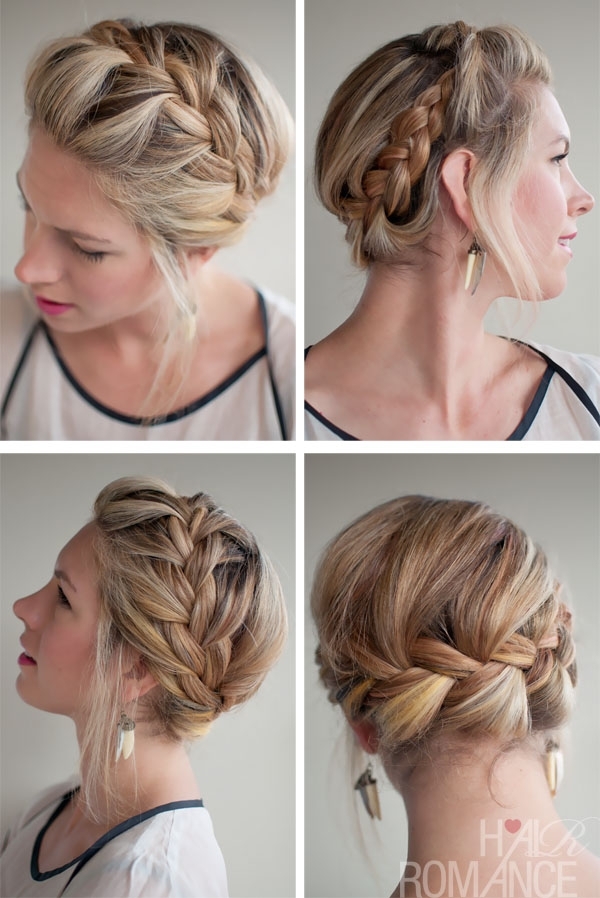 The braided gown hairstyle is quite fasihonable. It's great for all the important occasions.
Fashionable Bun Tutorial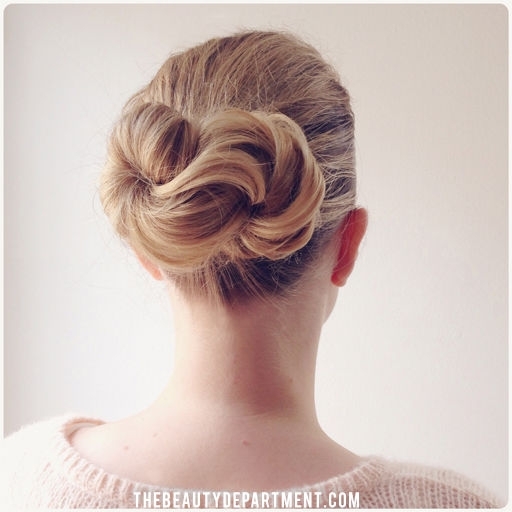 This bun hairstyle looks simple yet rather stylish. If you like this one, just follow the tutorial and have a try.
Bun Hairstyle for Short Hair

If your hair is just at a middle length and hate wearing the hair down every day, then just try this tutorial. It will teach you how to make a stylish bun with your short hair.
Fantastic Waterfall Braided Bun Tutorial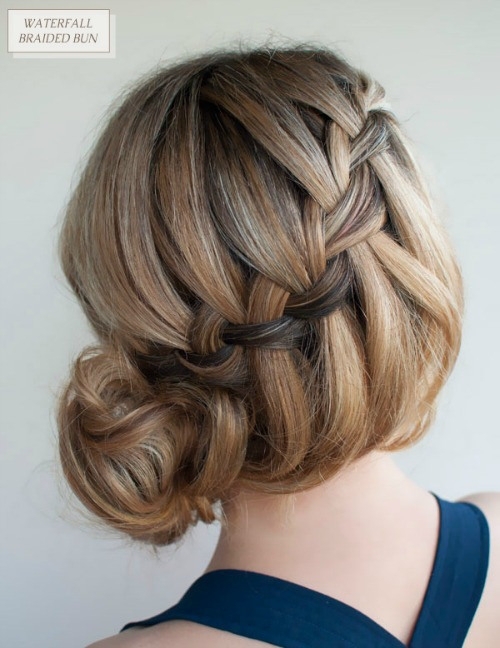 Waterfall braids are already quite amazing but it looks more fashionable with a side bun. This fantastic bun hairstyle is wonderful as a wedding hair look. So beautiful.
Toddler Top Knot Tutorial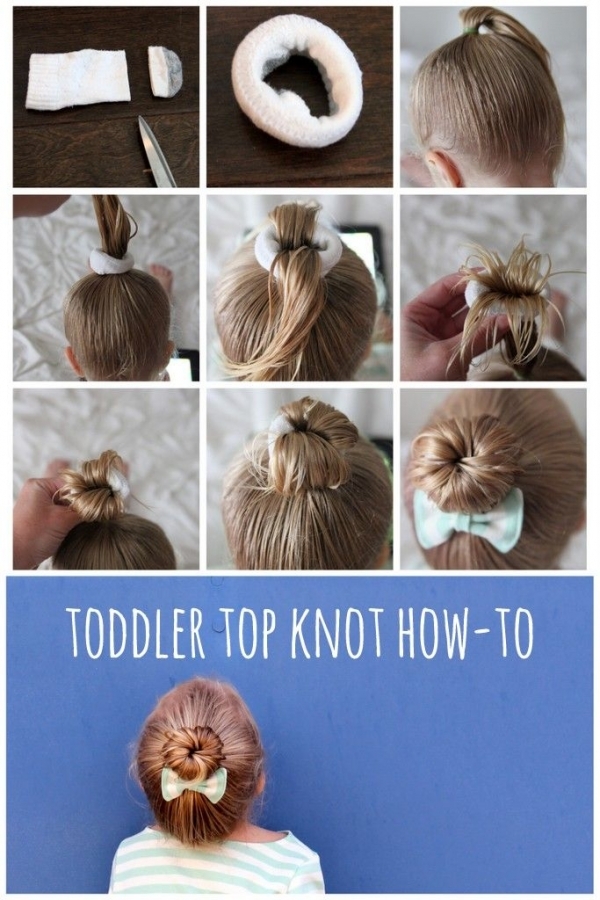 The toddler top knot hairstyle is rather adorable for little girls. They must feel they are the most beautiful princess after you do this hairstyle for them.
Cute Pinwheel Bun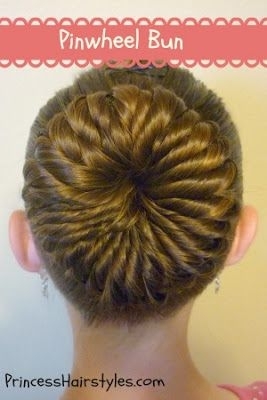 The pinwheel bun hairstyle is quite interesting. You can let your little girls try this hair look. They must love it.
Easy Twisty Bun Tutorial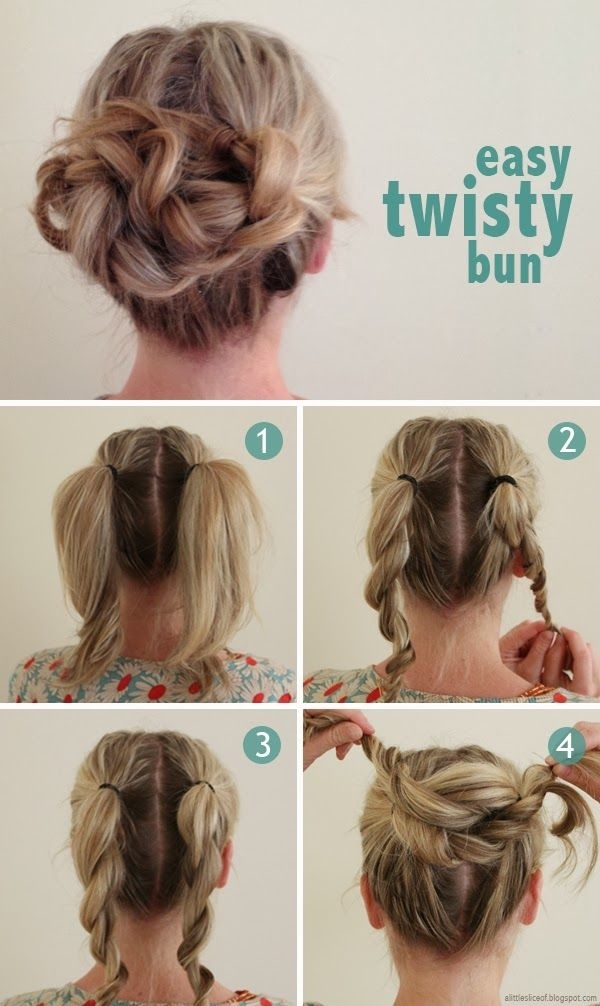 I once tried this hairstyle with some of my friends when I was a child. So I don't think this is great for adult, but they can be quite pretty on children.