If you've been wanting to get "the big chop" for a while now, but you're honestly scared to do it because your hair is thinner than you would like it to be, we're glad that you stopped by. Contrary to popular belief, there are all sorts of hairstyles that work really well with thin hair. The pixie cut is one that goes on the very top of our list!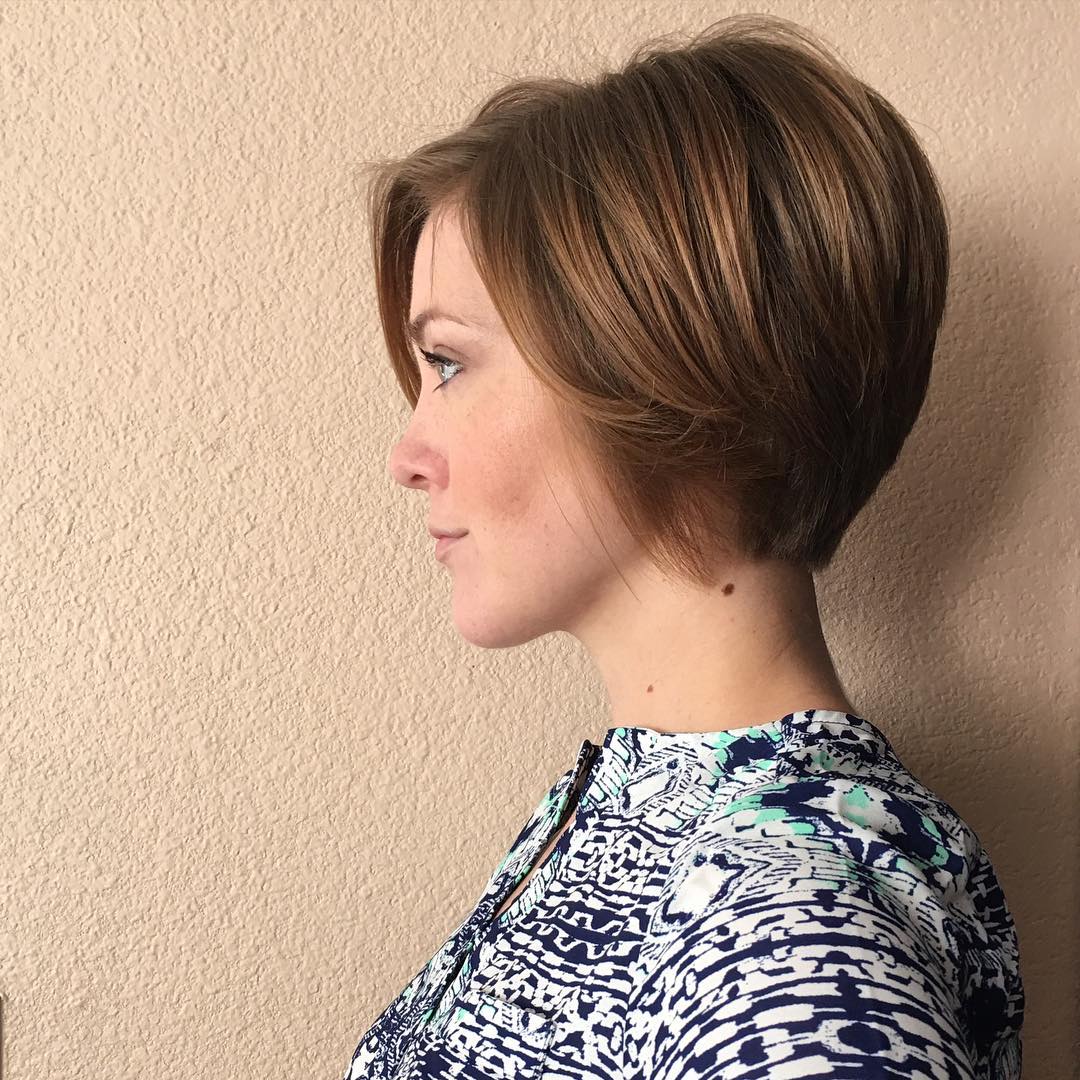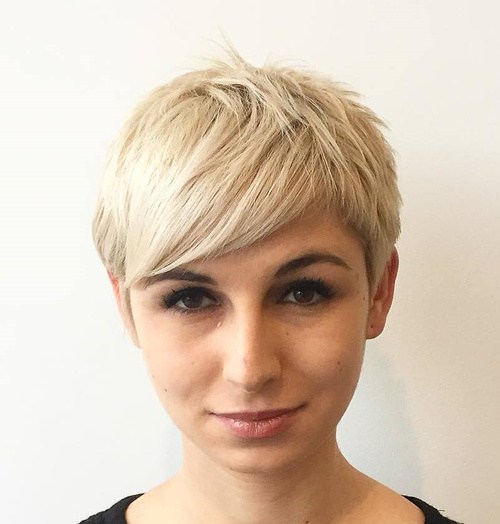 Here are just some of the different ways that you can make a pixie haircut work for you—and your fine hair.
Pixie with short bangs and long sideburns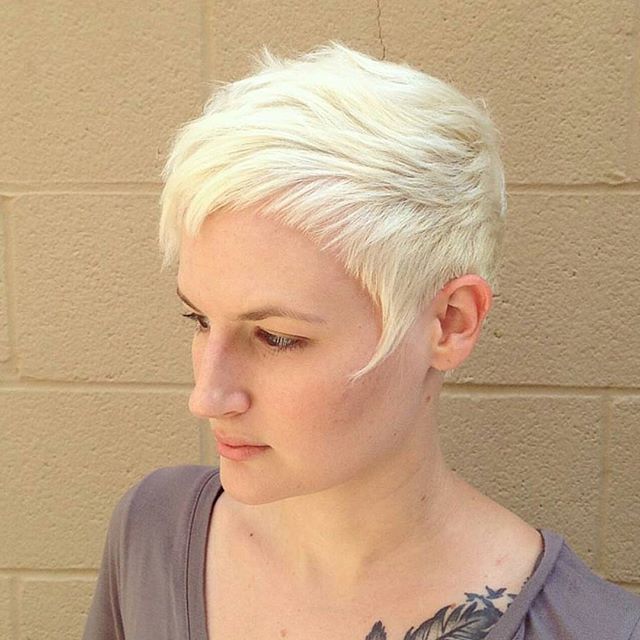 Stylish short blonde pixie cut for fine hairIf you want the kind of pixie that requires very little upkeep, this is the look for you. It's short throughout, including the bangs and temples. But as you can see, there are long sideburns to add a hint of femininity.
Dark pink and choppy pixie for fine hair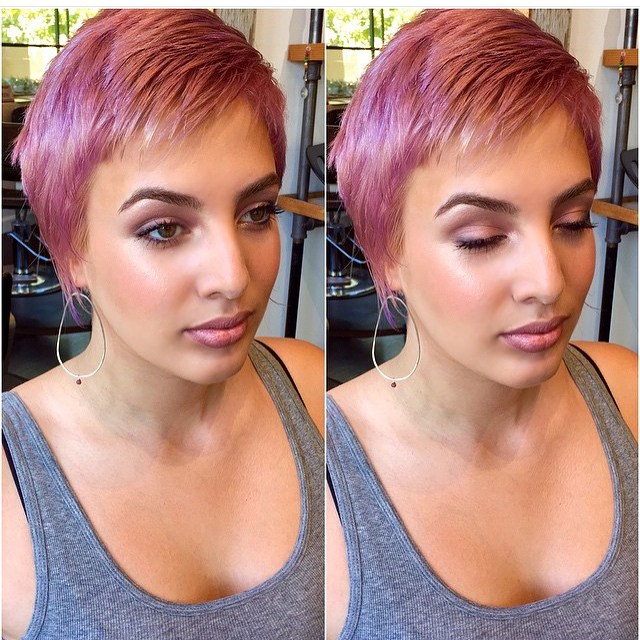 Something that is really great about this particular pixie cut is it's a blaring reminder of how make-up can be used to complete a look. Although the choppiness of the cut and the stunning pink color are nice, it's the rosy cheeks and the lipstick that is basically the same as the lips that really makes you want to do a double-take.
Platinum pixie with shaved sides for fine hair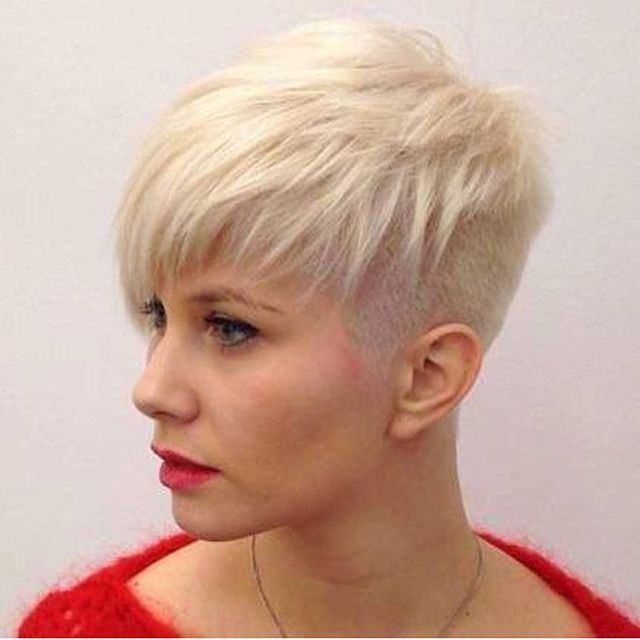 Do you like pixie cuts but you want something that is a bit funkier than the ones you've seen before? No problem. Dye it platinum and then shave the sides. You'll be feminine and edgy at the same time.
A-line pixie (for thin hair)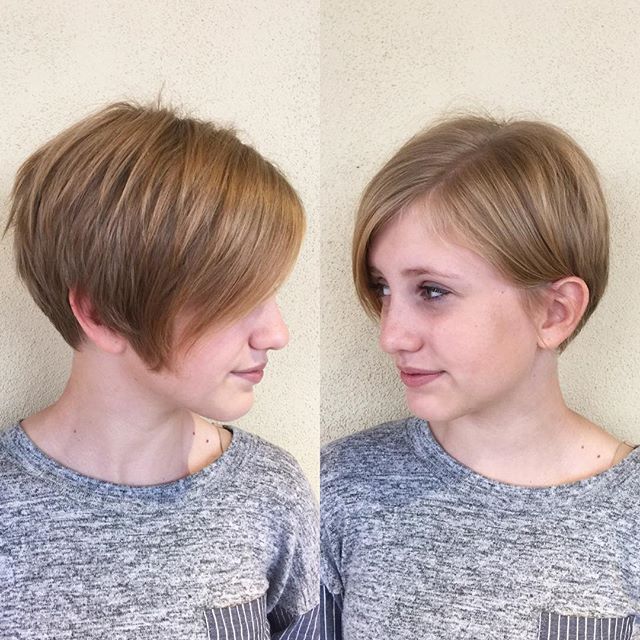 This haircut is like an inverted bob and a pixie haircut put together. But if you want to wear a shorter do without going as short as a classic pixie, here's one way to do it.
Pixie with rose gold accents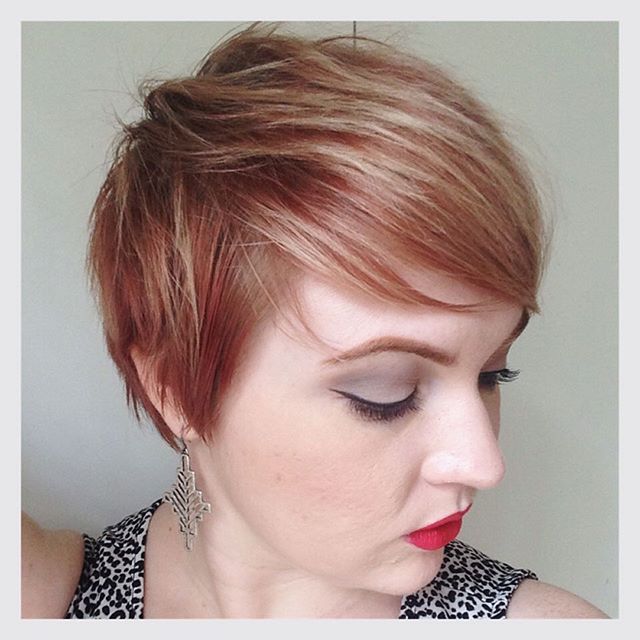 Are you someone who loves to experiment with hair color? We can certainly relate! And one color that will have you getting all sorts of compliments is rose gold. It's great in make-up and jewelry too!
Golden blonde pixie with long side-swept bangs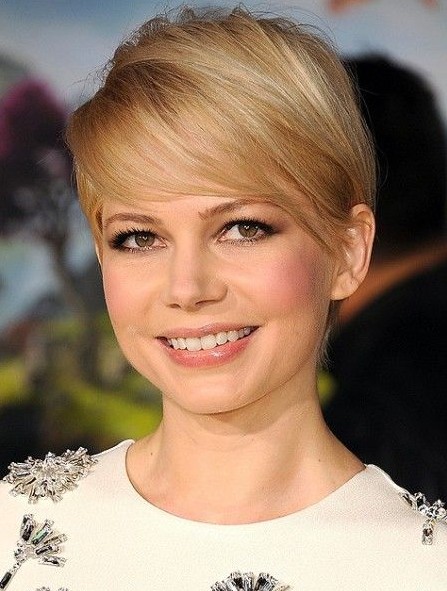 Golden hair makes a woman's face look really warm and inviting. And longer bangs? It helps to provide plenty of styling options, including side-swept bangs.
Pixie with long layers for fine hair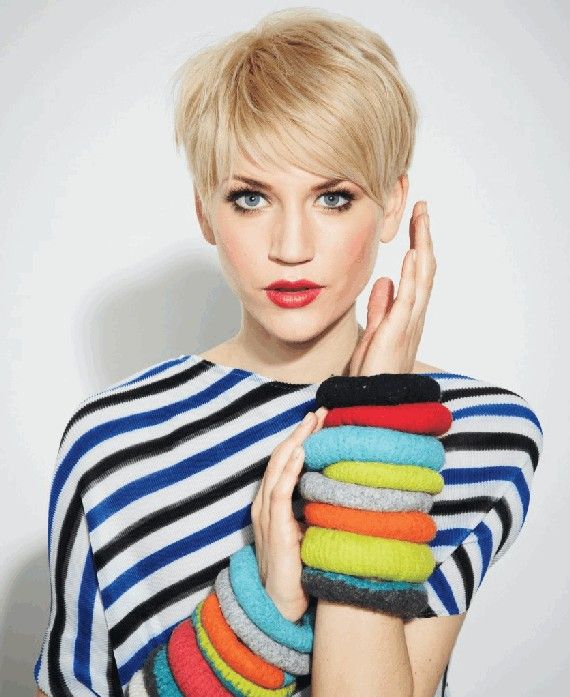 Is your hair a bit on the thinner side? Something that you get do is to get some long layers put throughout the top and front. You'll end up with results very similar to this.
Longer pixie with a graduated back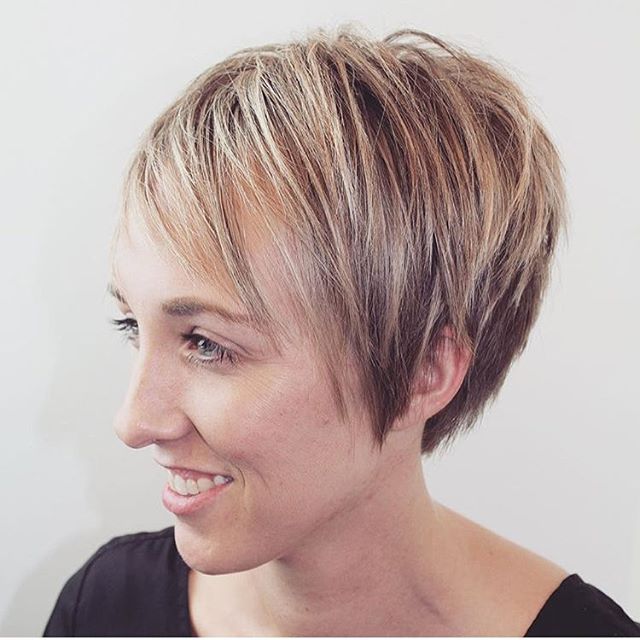 Short pixie cut for fine thin hair. Here's one more way to wear a longer pixie. If you don't feel like a ton of upkeep in the back, ask your stylist to give you a bit of a graduated look.
"Flipped bang" pixie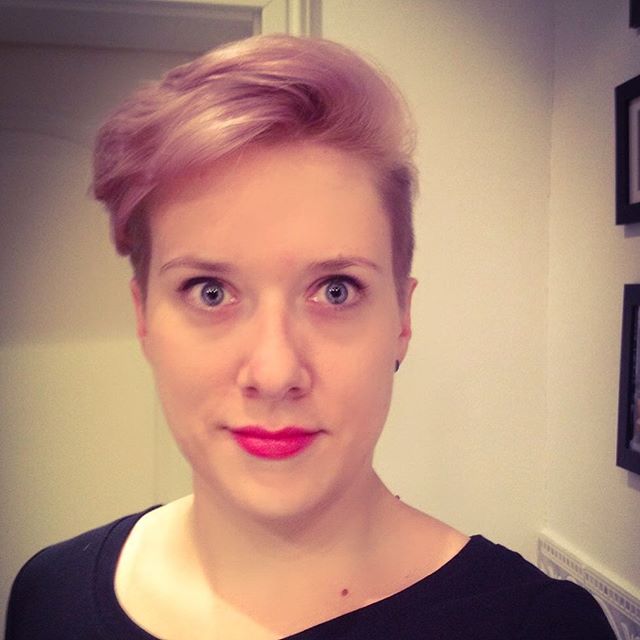 Although this might look like a totally different hairstyle than the others, it's actually not. Rather than brushing the front of her hair forward, she simply brushed it back.
"Messy" pixie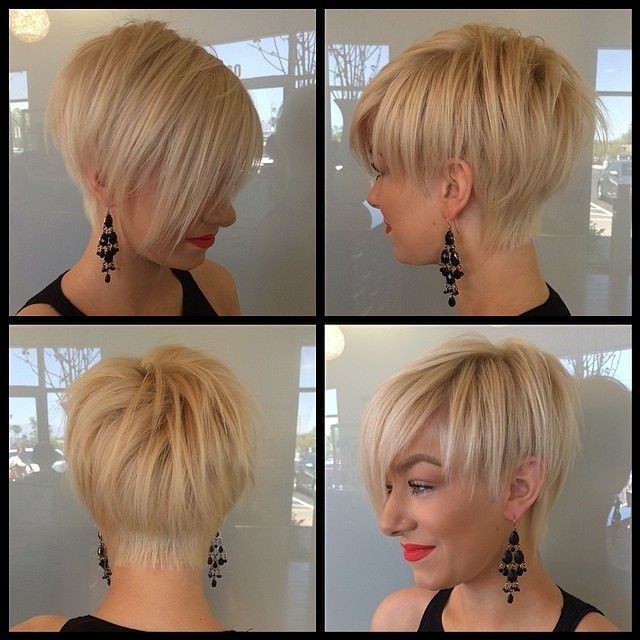 Messy hair is in right now, so you'll be right on trend with this kind of pixie cut. The long tapered neckline and "choppy pieces" throughout the bangs and side make this a truly unique kind of look. (Just make sure to wear it straight; it loses some of its flair if there are curls!)
Silver pixie with asymmetrical front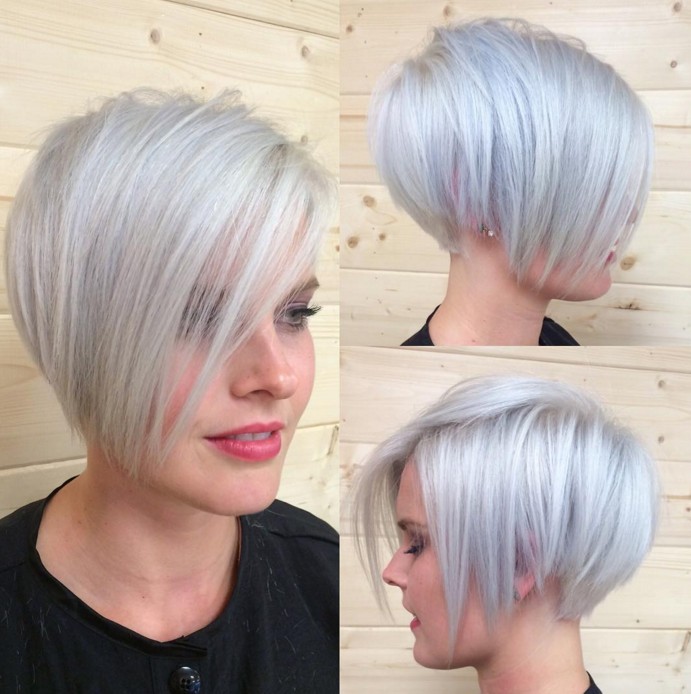 Have you wanted to go beyond platinum to almost silver or white? As you can see, it's a pretty alluring look. We really like the asymmetrical sides and front that she has. It almost looks like an inverted bob, right?
Two-tone neutral pixie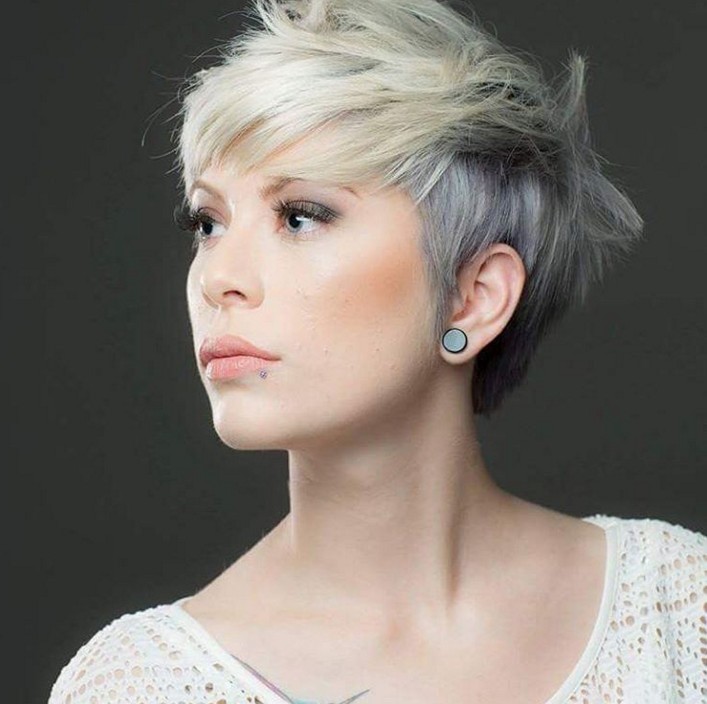 Two-tone hair color is pretty common. What we like so much about this, though, is that the two colors are not a common combination: grey and light yellow is quite striking.
Lighter pink pixie with long layers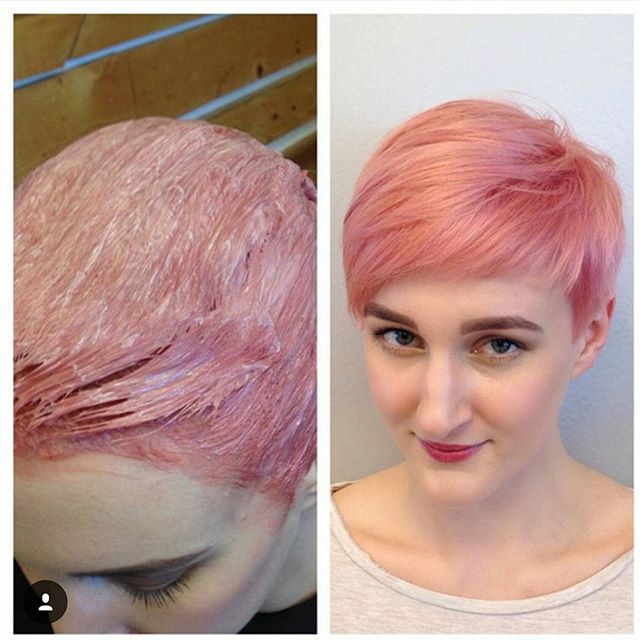 Based on the "before" picture, it looks like this model may have had a wavy or even curly hair pattern that's been straightened out with a chemical relaxer. If you'd like a cut that is similar to this and your hair is not as straight as you would like, keep in mind that a chemical can be a great option for you. Just make sure to not straight and color your hair on the same day. That's basically a recipe for a (hair) fall out disaster!
Pixie with different long layers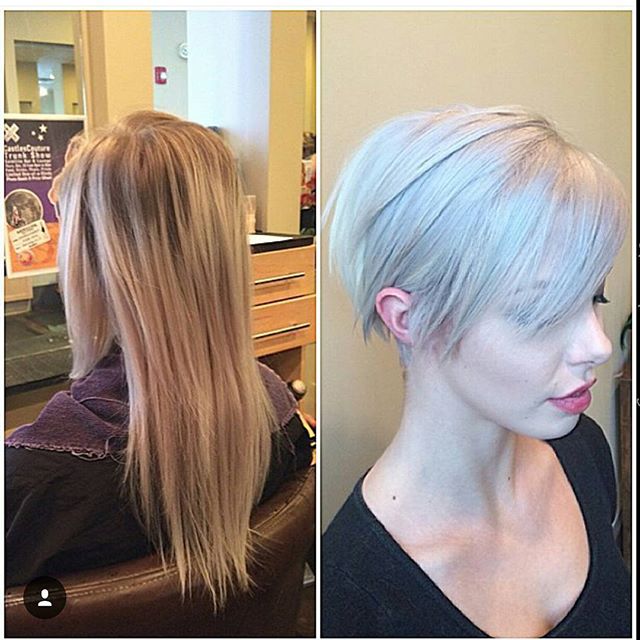 What helps to give this pixie a bit of differentness is the fact that the layers in the front of it are different lengths. It's a fun and funky look if you want to wear your hair straight.
Pixie with some bold streaks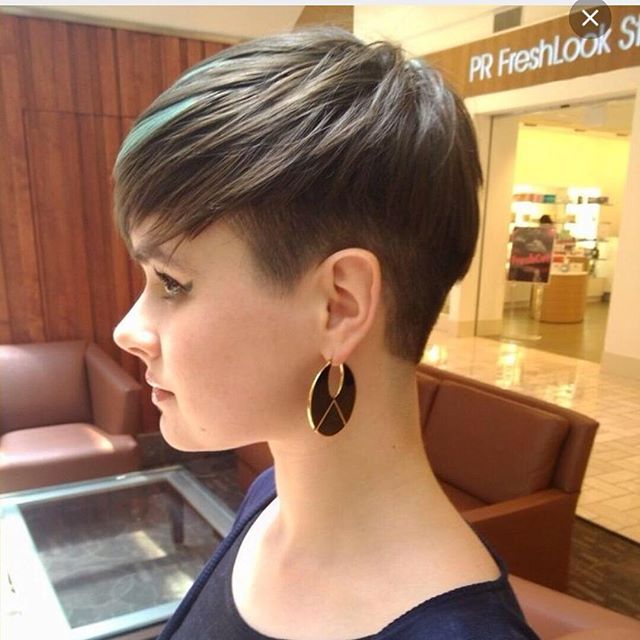 A simple thing that totally changes a hairstyle. In this case, check out the sea foam green streaks that are in the front!