Opting for a pixie haircut is a very bold and brave decision – it can be incredibly scary to chop your locks off and go for something new! However, pixie haircuts are oh so beautiful – and simply the best way to show off your lovely facial features. Low maintenance but high impact, these short pixie haircuts will have you swooning in no time – and enticing you to brave the chop.
Asymmetrical Brown long pixie haircut with long bangs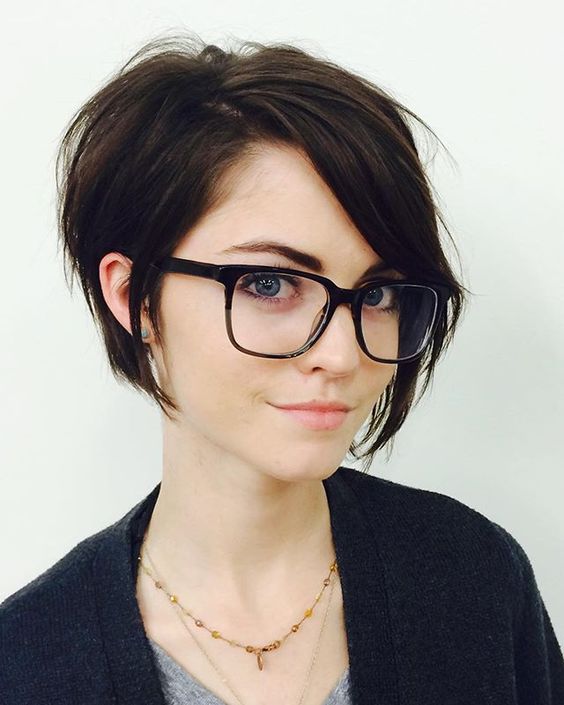 This simply striking asymmetrical bob has well and truly stolen our hearts – and is starting our gallery with a bang! With a side parting, this hair is finished with a lovely side fringe framing the face on one side, whilst the other is kept slightly shorter. The back of the hair is choppy and short, creating this lovely, light silhouette.
Short haircut for women – Silver Pixie Bob Haircut with Short Layers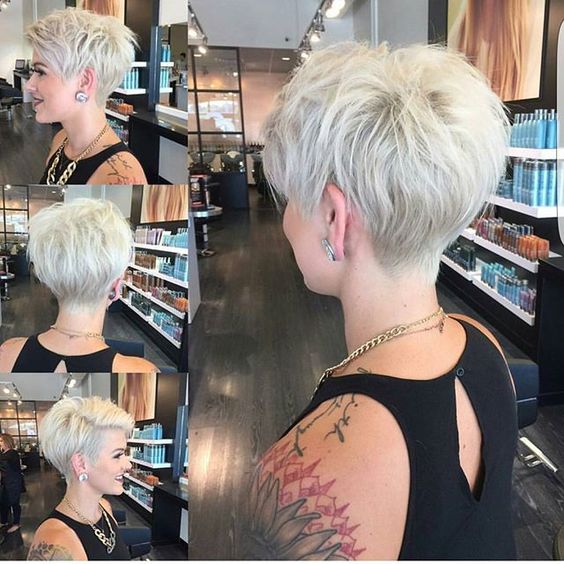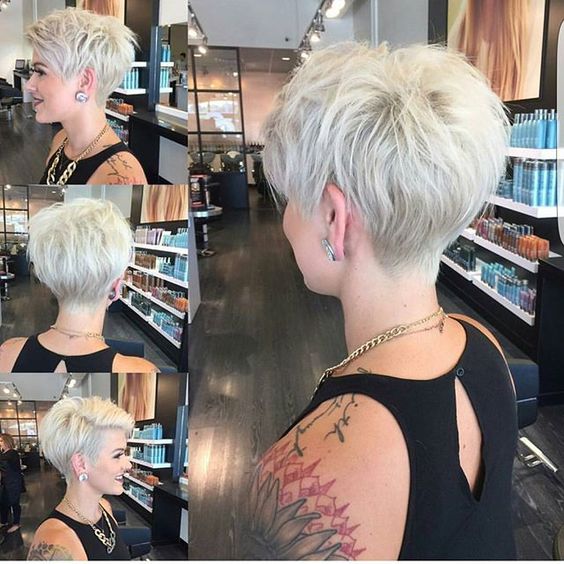 This beautiful silver crop is short, spiky and full of sass – truly lovely. This pixie cut is full of short layers throughout, creating a striking curved silhoette at the back of the head. This stunning lady has opted for a shade of silver which is oh so beautiful and really brings the cut to life.
White Blonde Choppy Crop – layered short pixie haircut for women over 40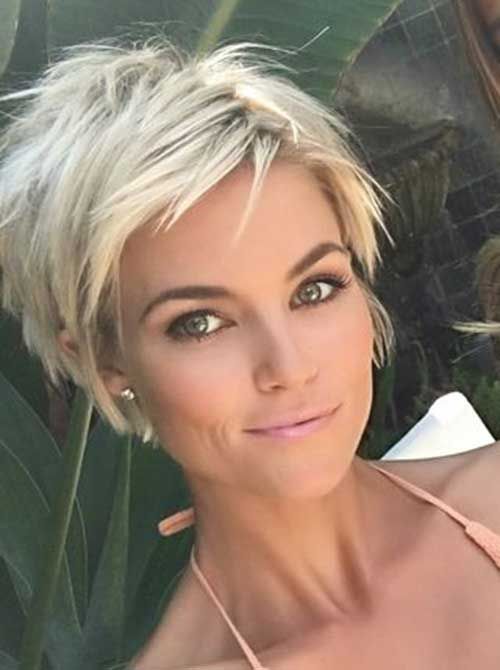 This lovely and light pixie crop is full of choppy and edgy layers which creates a striking and edgy finish. The hair is parted to the side and finished with a lovely short side fringe which frames the face to perfection. Finished with a gorgeous light blonde shade throughout the hair, we love this bright and vibrant end result.
Short haircut with Choppy Layers on Top – long pixie haircut for fine hair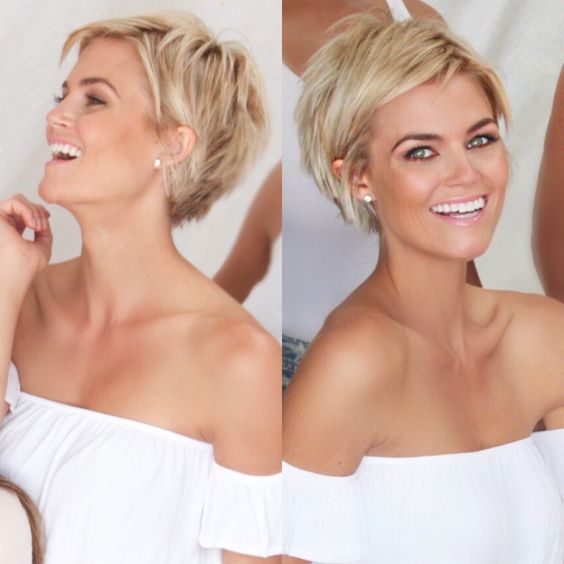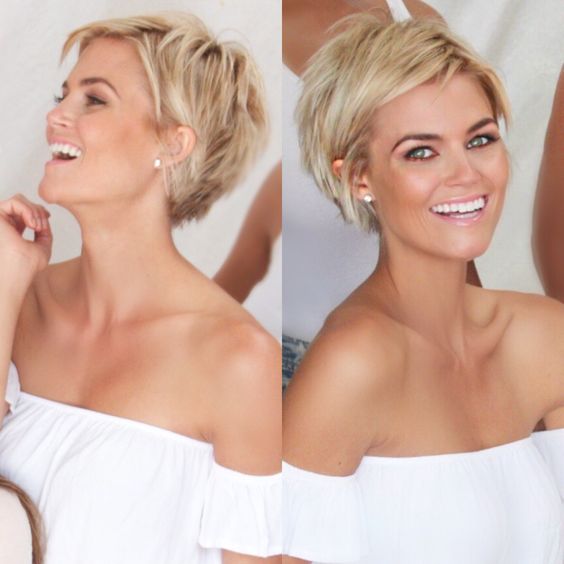 This pixie crop is a gorgeous golden shade which has well and truly impressed the Styles Weekly office. Parted deep to the side, this bob finishes an inch or so below the ear length, and is full of choppy layers throughout the back of the head and to the top, creating this edgy finish full of bounce and volume.
Brown Pixie Crop with Sweeping Fringe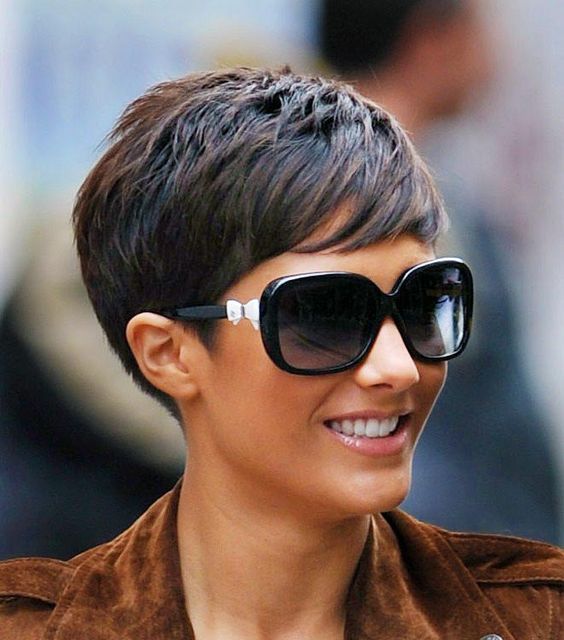 This delicious dark brown pixie crop is quite special indeed – especially because of the curled sweeping side fringe which falls right across the forehead and frames the face perfectly. This remarkable bob has been chopped with wedged layers throughout to create this gorgeous curved silhouette, and we simply adore it.
Bouncy Brown Cute Short Pixie Cut with Side Parting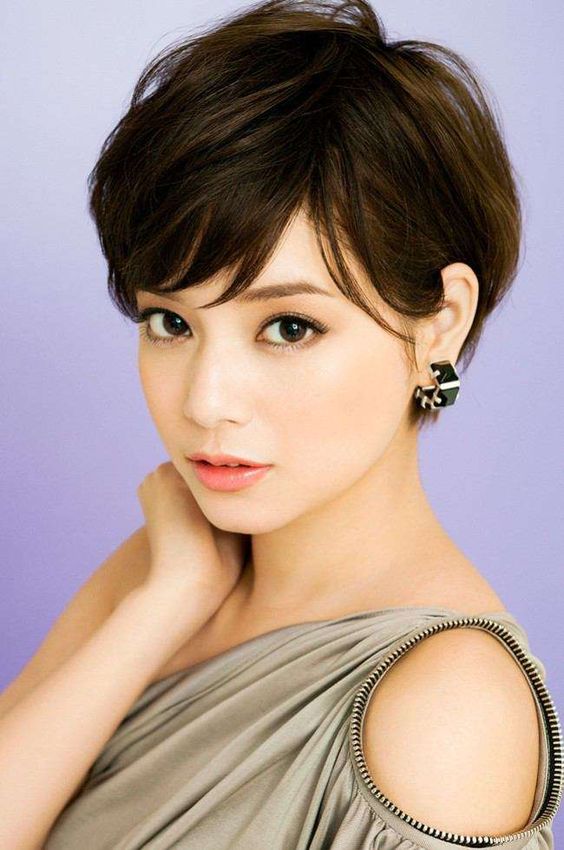 This absolutely gorgeous and bouncy bob has been styled to perfection, creating the most beautiful look for day to night, perfect for special occasions or events! With a side parting there's a side fringe which has also been parted, and finishes with a bouncy fringe which has been curled under. The bob is full of lots of light layers creating a stunning bounce!
Asymmetrical Chocolate Brown Pixie Hairstyle with Tousled Top Layers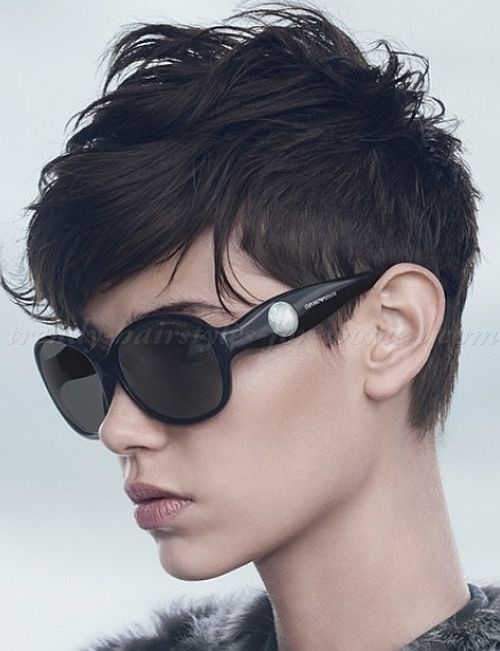 This gorgeous asymmetrical brown pixie haircut is shaved short and close on one side of the head, but is left longer on the other side to form a sweeping fringe. The back of the head is also kept close and short, but the layers on the top of the head are left longer and have been lightly tousled for this fantastic and edgy finish which we just adore.
Glossy Black Bob with Side Fringe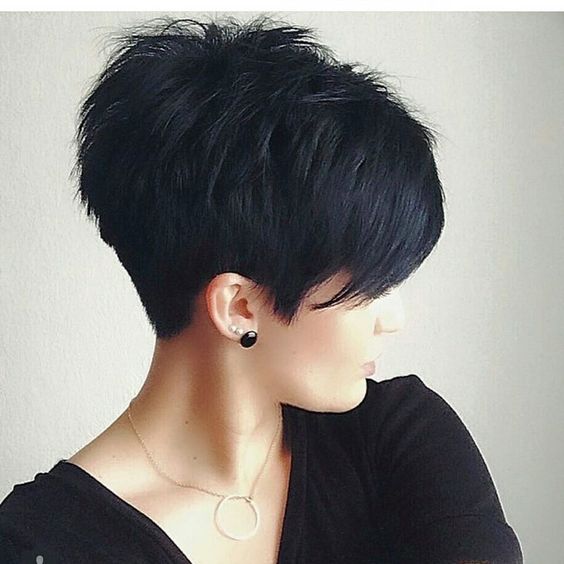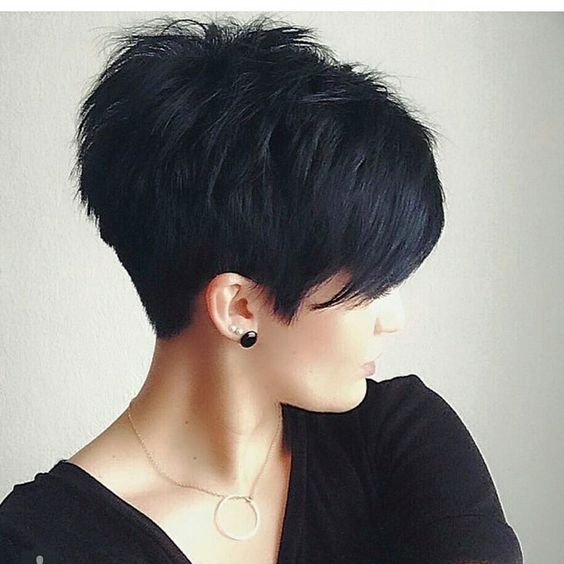 This lovely wedged bob style has a striking side fringe which falls across the forehead and frames the face perfectly, but is finished with lots of short and stacked layers throughout the back of the head and towards the top too. Creating a stunning curved silhouette, we love this hairstyle with a glossy black finish!
Burgundy Red Pixie Haircut with Short Layers and bangs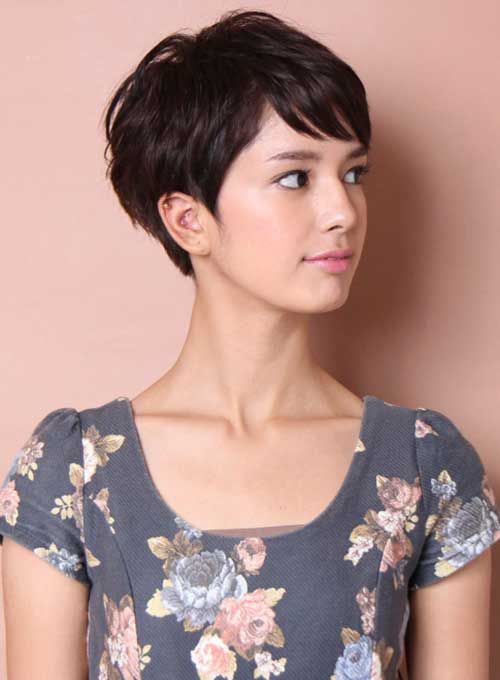 Another truly beautiful pixie cut for the collection! This stunning bob has a deep side parting and is finished with a curled under sweeping fringe. The bob is full of choppy layers throughout, to the top of the head. These layers have been curled under for a bouncy end result. The hair colour is a deep burgundy colour which we adore.
Tousled Pixie Crop with Long Fringe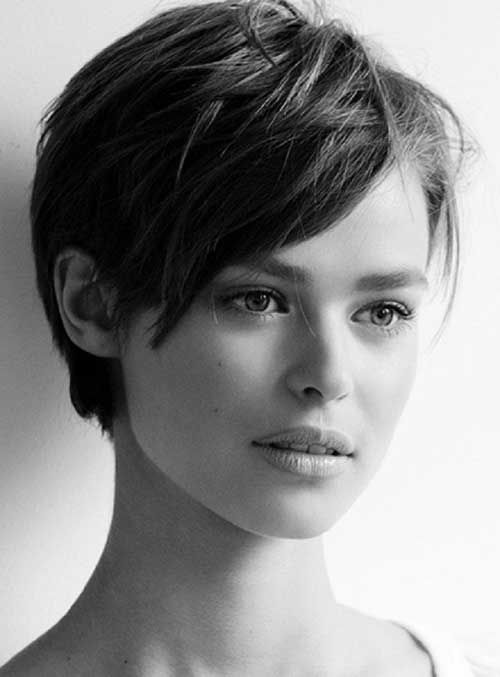 This beautiful pixie cut is absolutely full of long layers and we just adore it. It has a deep side parting with a lovely long sweeping fringe which has been tucked behind the ears. The top of the pixie crop has been cut slightly shorter full of edgy layers. This stylish lady has tousled the top of the hair creating a perfect finish.
Wedged Blonde Pixie Bob with Highlights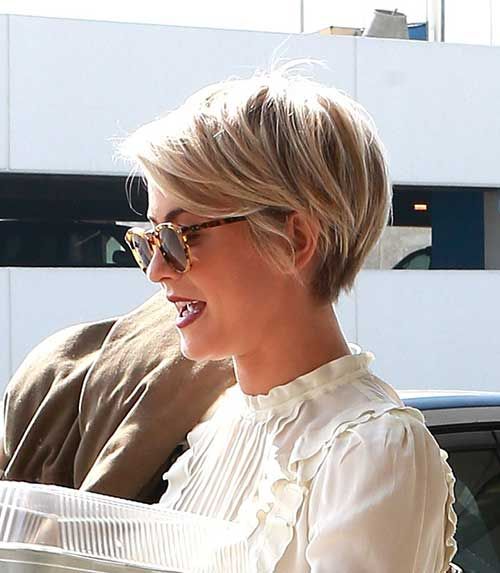 This beautiful blonde bob might just be our favourite from this collection – which is why we saved the best until last! This wedged bob is chopped full of graduating layers to the back of the head, which creates this beautiful curved effect you see at the back of the hair. The hair has been parted to the side, and finished with a lovely long fringe section.
We hope this gorgeous collection of pixie cuts has inspired you to be brave with your next hair cut – a pixie crop will truly transform your face and show off your beautiful features – so be brave!