The shag hairstyle is hair that looks messy on purpose. Most shag hair styles require that you do a small bit of styling to look their best. However, they present persons with a confident attitude since they don't need a lot of maintenance before they're worn.
Shags do have layers but the kinds of layers and how they're arranged will depend on how long a person's hair is.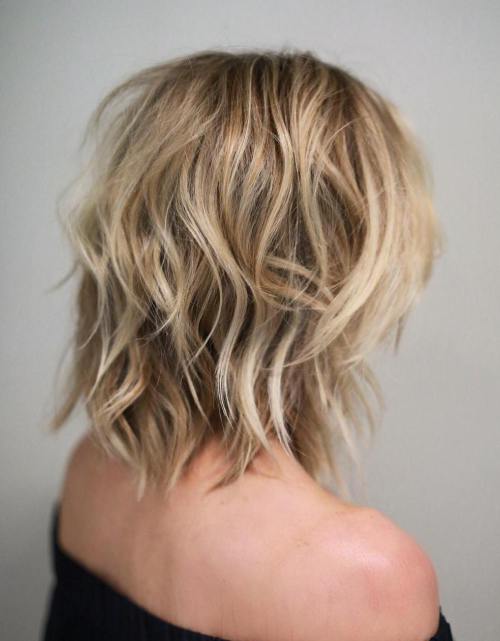 trendy shag hairstyle for women with medium length hair – instagram
This is certainly the year of the shag haircut, which fits in perfectly with the contemporary-casual undone look that's currently dominating hair fashion trends.
The shag has always been considered a bit daring and rather unconventional. And this subversive reputation was boosted in the 1970's, when pictures of shag haircuts on rock stars like Mick Jagger, Joan Jett and film star Jane Fonda were everywhere!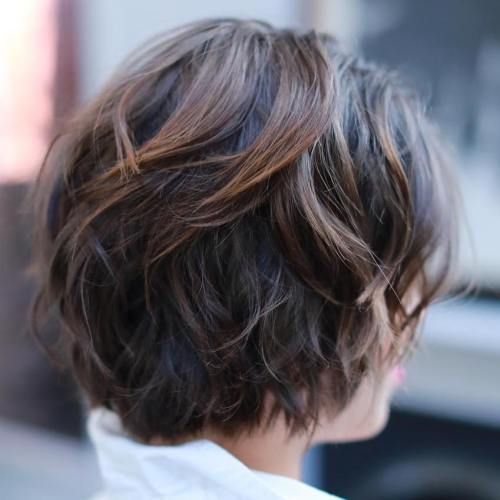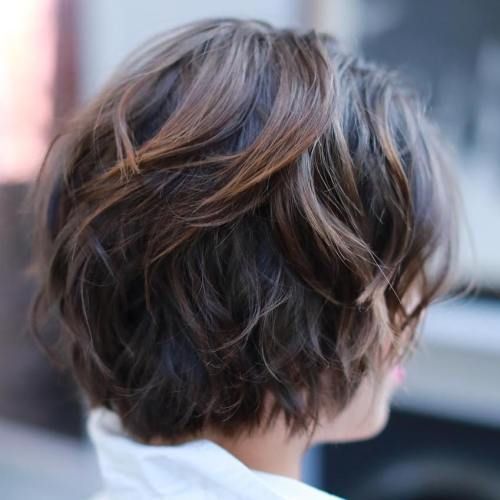 short shag hairstyle for women
At the time, it was the opposite of the well-groomed hairstyles that most women wore, but now there are tempting pictures of shag haircuts all over the walls of the trendiest hair salons again! Check out the latest amazing short hairstyles here.
21st century hair-fashion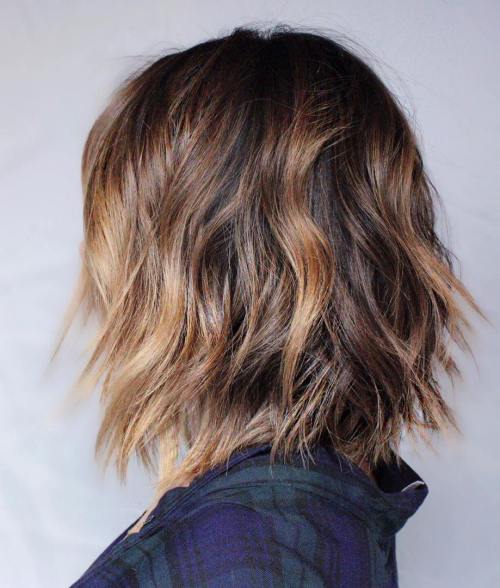 shag hairstyle for shoulder length hair – instagram
21st century hair-fashions have finally caught up with the avant-garde pictures of shag haircuts from the 70's, and now getting a fabulous shag haircut is the latest thing!
The hot trends for this year are layered hairstyles, short, medium or long, with a choppy razored finish. This can be all-over, just a few selected sections or maybe just in the fringe to create a contrasting texture on a same-length bob.
Volume, texture and movement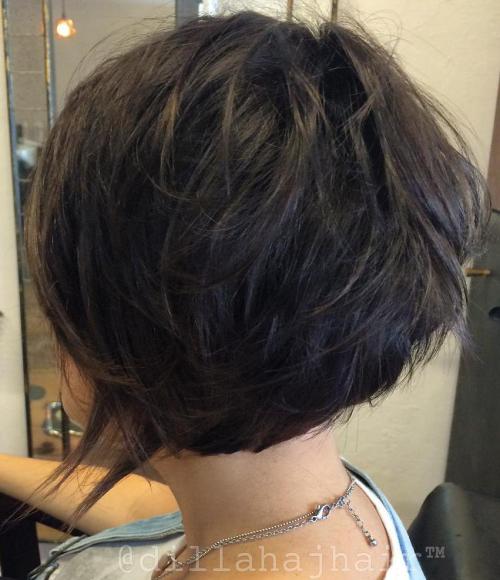 side view of short shag haircut for women – instagram
The ends of the hair can be heavily textured in a variety of different effects, from ragged for edgy urban chic, to wispy, shaggy tips that soften the face. And on short or medium length fine hair, the layers of a shag cut can add lots of fluffy and pretty volume.
On long, straight or curly hair, a shag haircut also produces lots of flattering volume, texture and movement for a fabulous style that's simple to do and will stay done all day!
Will it suit me?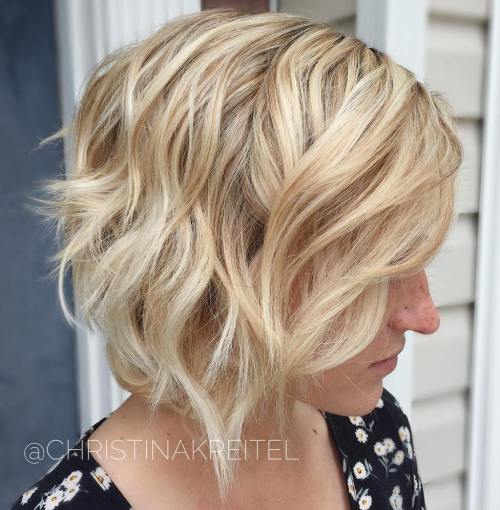 layered shag hairstyle for women – christinakreitel
Definitely, because it's the cutting technique that's the essence of a shag haircut, not just one particular shape. The variety of lengths and shapes you can see in pictures of shag haircuts below, demonstrate its incredible versatility.
Your stylist can give you a layered look that's tailored to bring out your best facial features and suit your face shape perfectly, in a long, short or medium cut.
Shag haircuts – shape options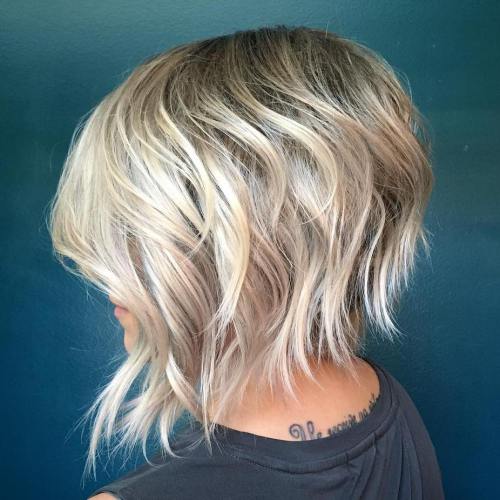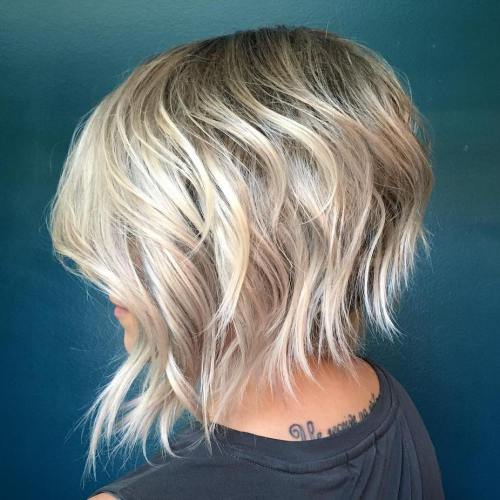 medium shag hairstyle for women – instagram
You can have a shaggy pixie cut, a short, medium or a long bob style – which are the hottest basic shapes this year. Shag haircuts work well on all types of hair, from coarse and curly to fine and straight and with the latest sombré and balayage highlights, there are some amazing new looks emerging this season! And then it's up to you how shaggy you want the finished look to be!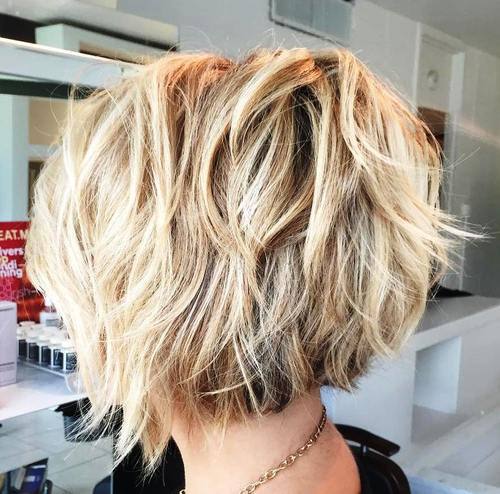 trendy short shag hairstyle for women – instagram
Flicked out and slightly spiky around the head on a chin-length bob is a popular shag cut that suits most face shapes and ages.
But there are lots more styles to choose from, so cast your eye over our fabulous Inspiration Gallery and find your favourite pictures of shag haircuts – with a 21st century twist!
Here are some great shaggy hair styles which are perfect for women age over 40! Enjoy.