No matter what your age is, the lovely bows always make you feel like a young girl. In the fashion world, the bows are always popular whether in outfits or nail designs. So, we decide to share 16 adorable bow nail designs with you in today's post.
All women will become more feminine and lovely with the chic bow nails. Check out these 16 nair designs and try them next time you want to get a manicure.
French Nail Design with Bows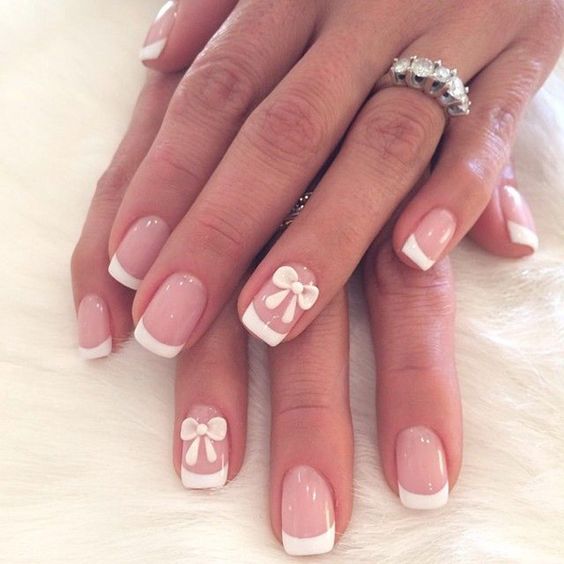 We all know the French nail art is quite elegant, but it become much more exquistie when two lovely bows are added onto it.
Hot Pink Nail Design with Bows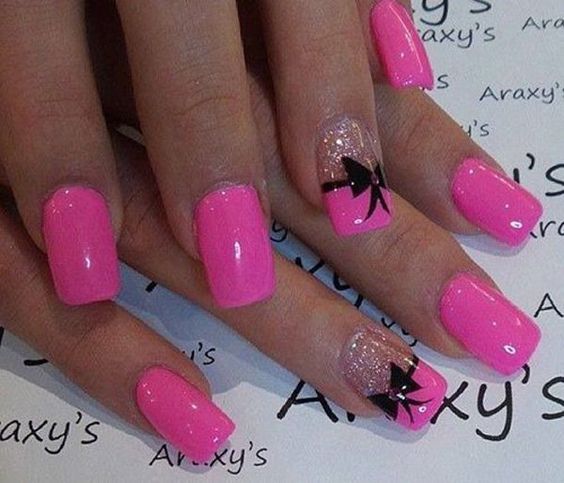 Young women will look effortless fashionable with this hot pink nail design. The black bows add more elegance to the whole nail design.
Fresh Bow Nail Design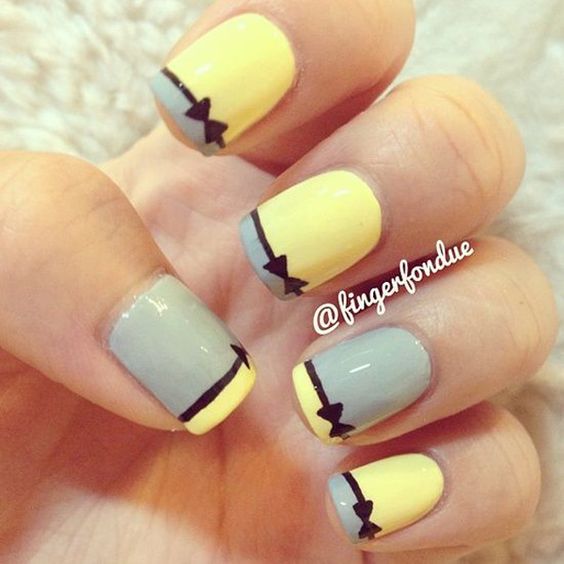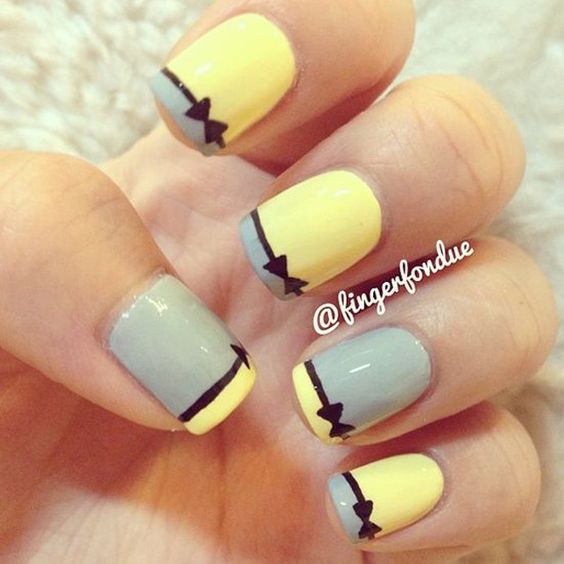 This simple bow nail design looks quite stylish. It is a cool choice for women who don't like a pink nail design.
Pastel Blue and Purple Bow Nail Design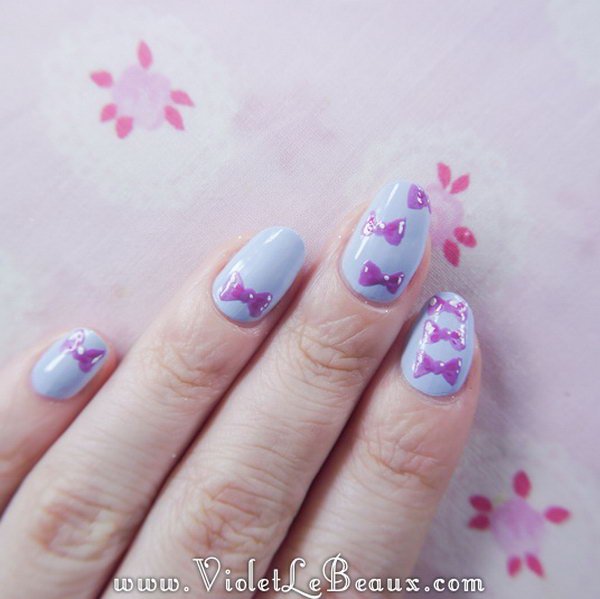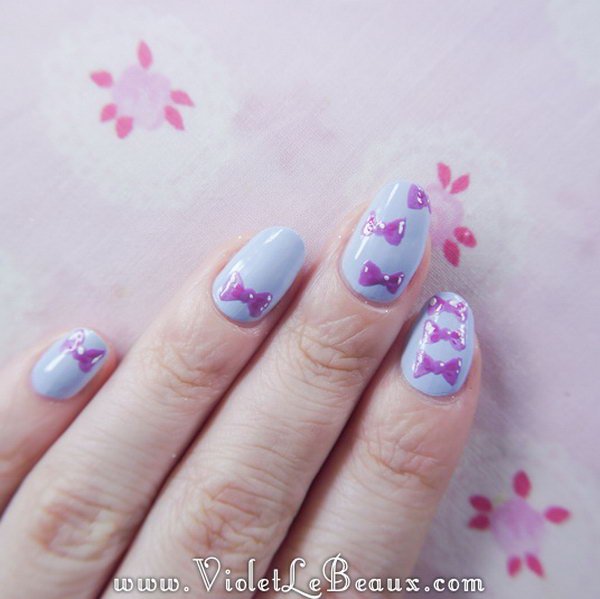 The pastel blue nails looks even more different with the cute purple bows. You can copy this idea with the colors you like.
Delicate Bow Nail Design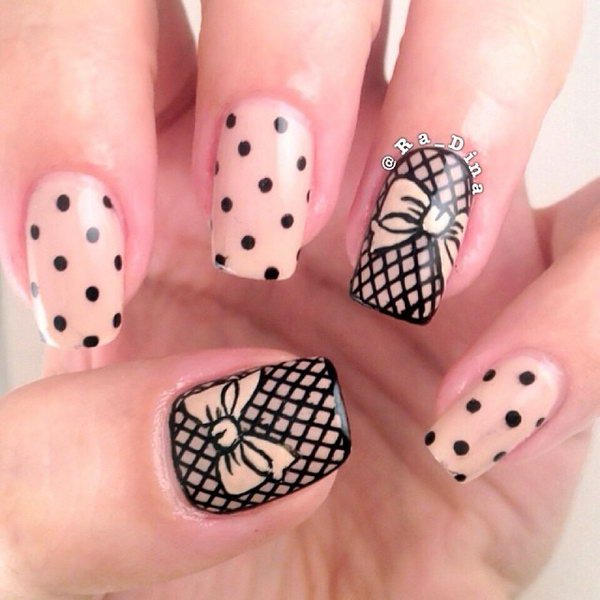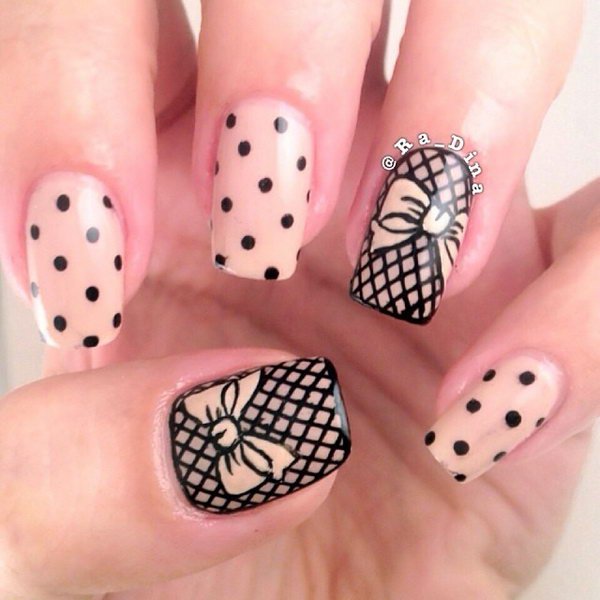 To get a more graceful bow nail design, this nude and black nail art must be your best choice.
Lovely Bow Nail Art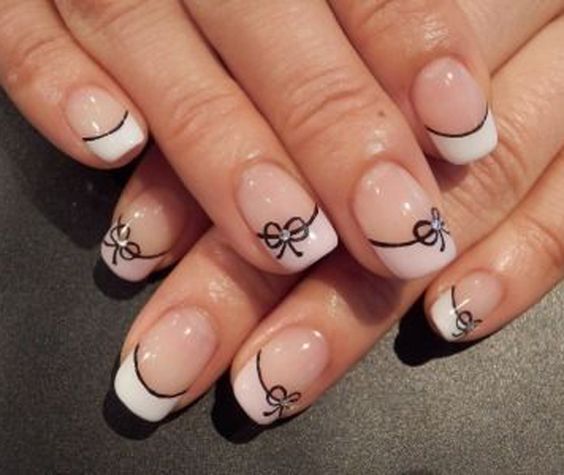 If you like the minimal style, this lovely bow nail art will absolutely work for you.
Chic Bow Nail Design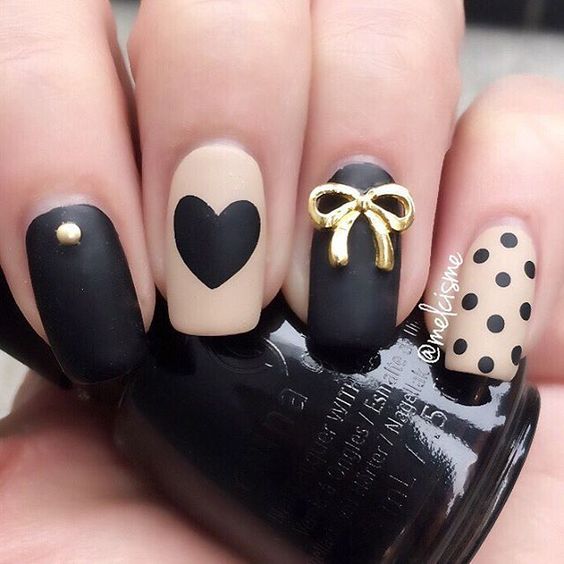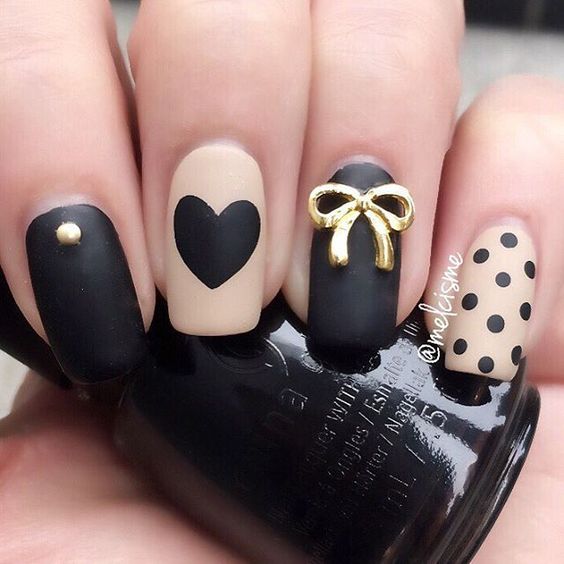 For mature women, this bow nail design is quite chic to try and it won't look too girlish.
Silvery Grey Bow Nail Design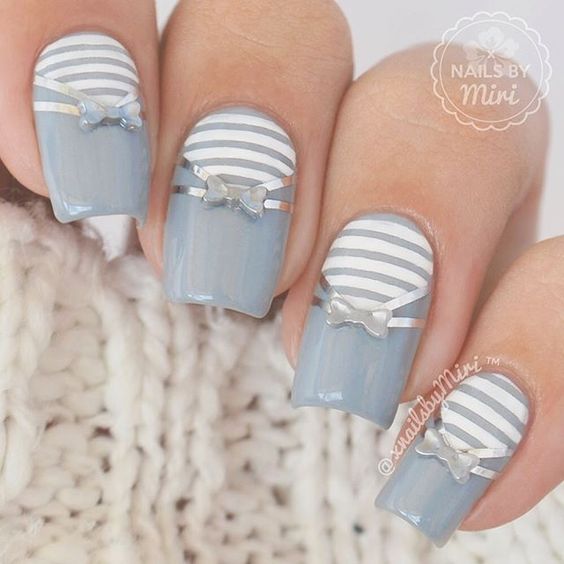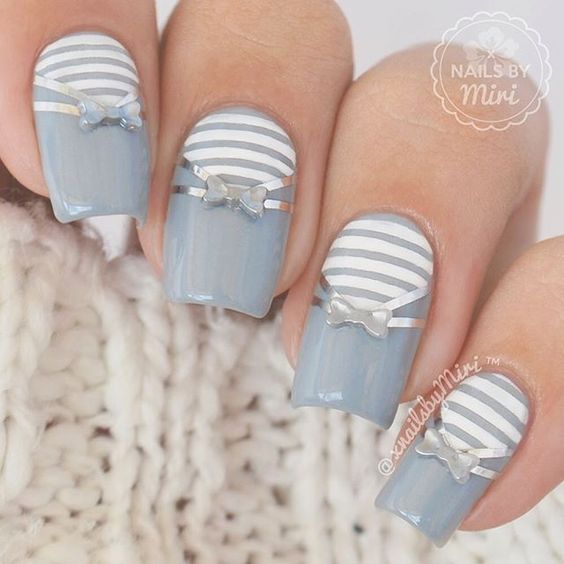 Gry, silver and white. These three colors look quite calm when work together. It's a nice option for quiet women.
Stiletto Bow Nail Art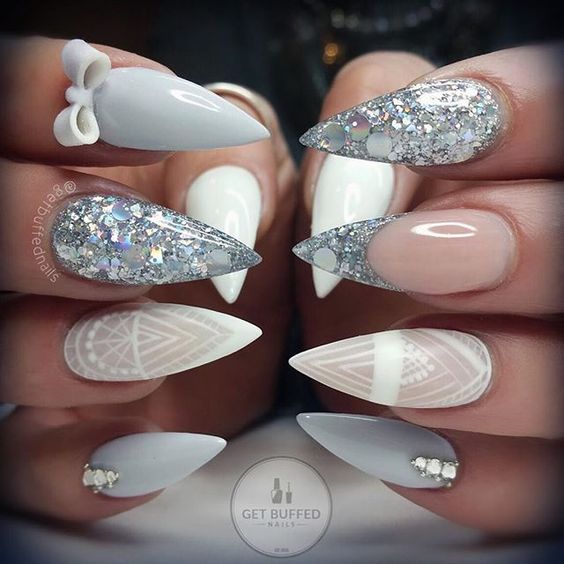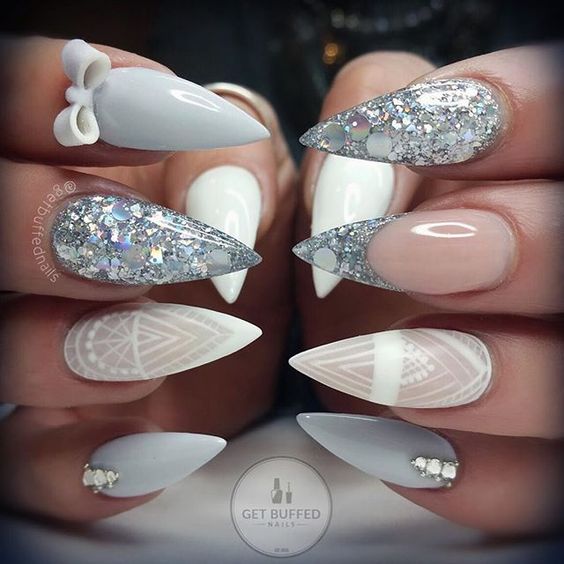 This stiletto bow nail art is super faddish for women to try when they attend some important occasions.
Diamond Embellished Bow Nail Art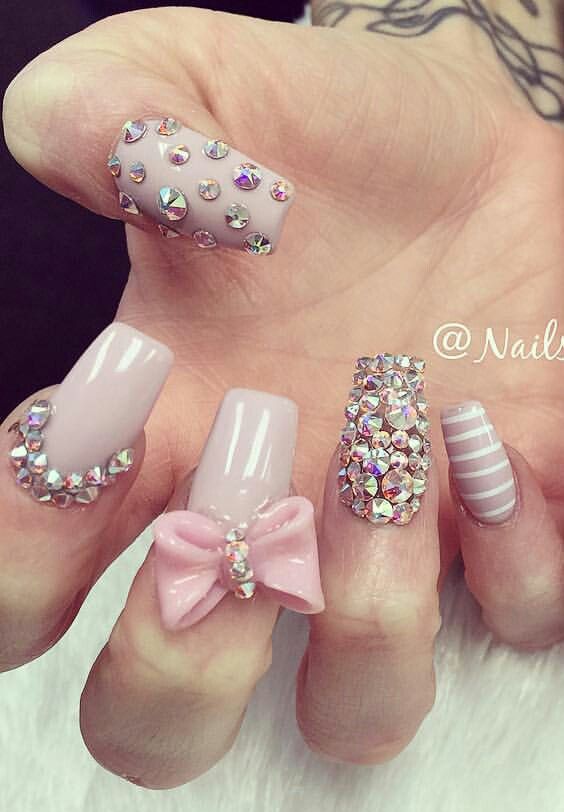 Women love diamonds and women love bows. Why not just own them at the same time by applying them onto your nail design? How gorgeous it is!
Lovely Pink Bow Nail Art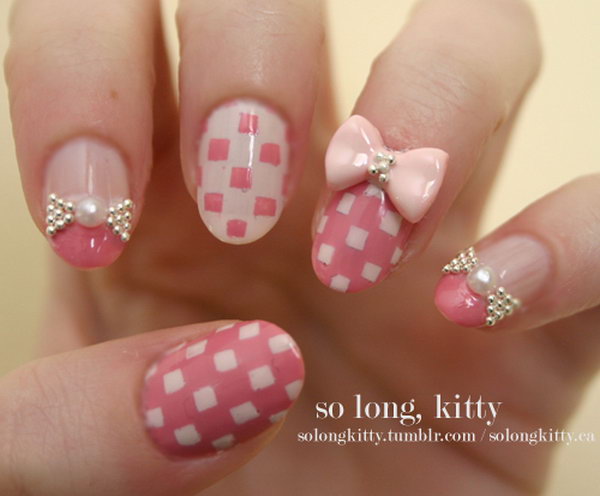 This pink bow nail art looks very lovely and it is a wonderful nail design to try for younger women.
Romantic Bow Nail Art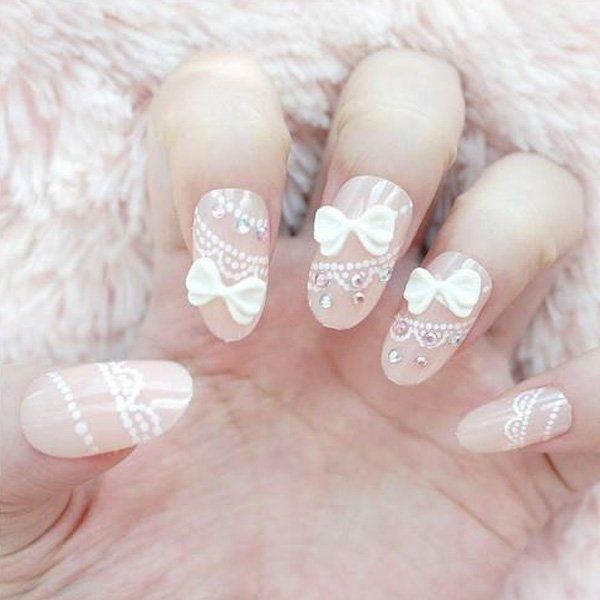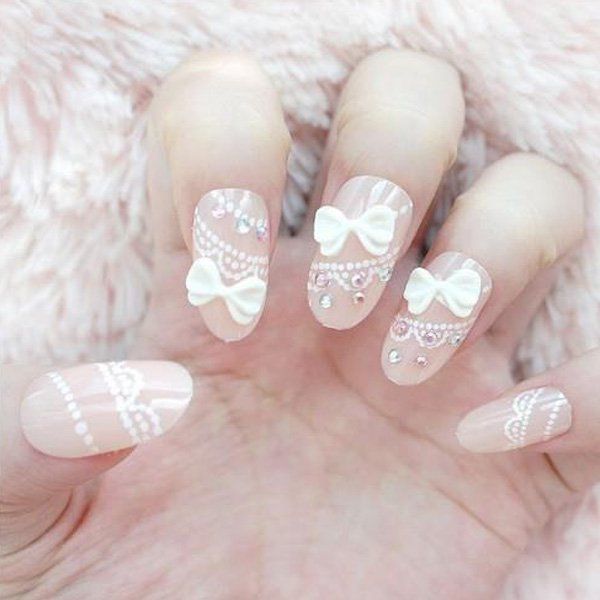 The pale nail design is just so romanitc with some lace patterns and white bows. Actually, this can be a fabulous wedding nail design.
Black Stiletto Nail Art with Pearl Bow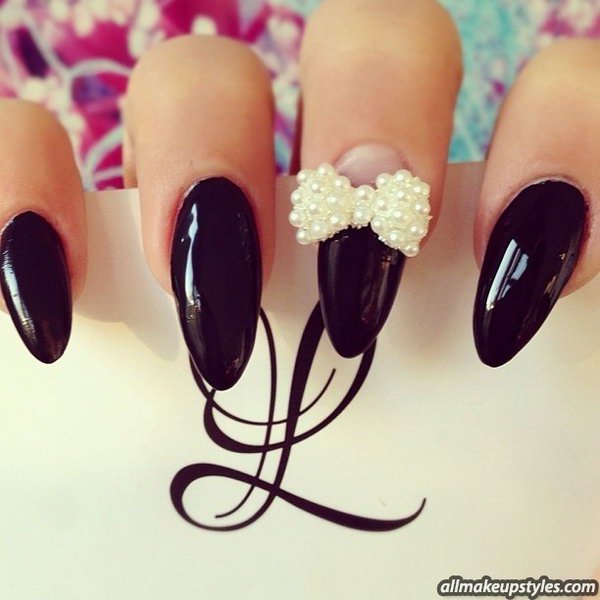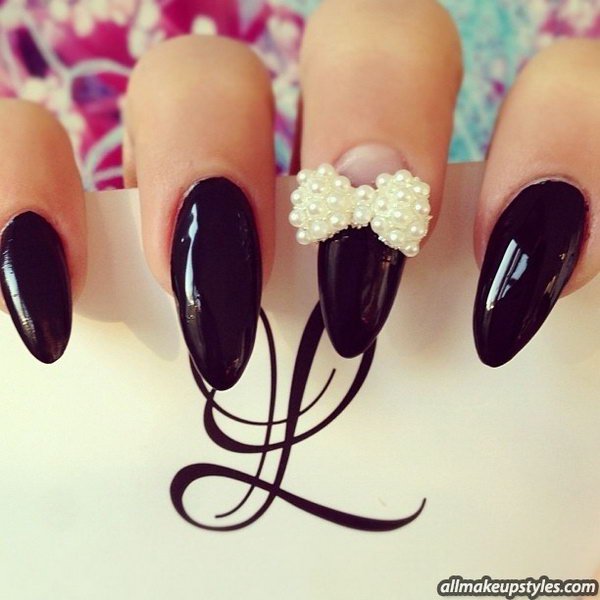 The classic black nail design will become more stylish when a big pearl bow is sticked to it. It is suitable for women at any age.
Cute Bow Nail Design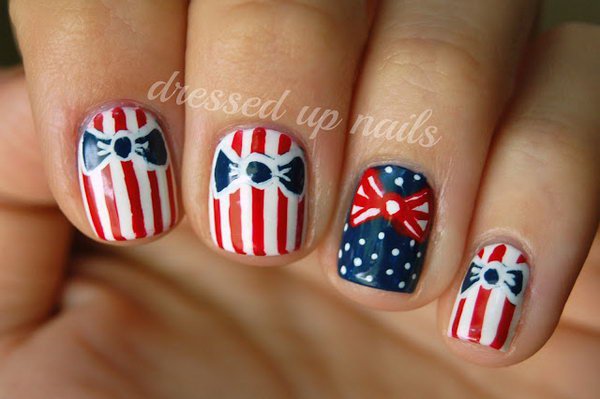 oung women will look quite cool with such a stylish nail design. Besides, this cute bow nail design is an ideal choice to try on National Flag Day.
Navy and White Bow Nail Design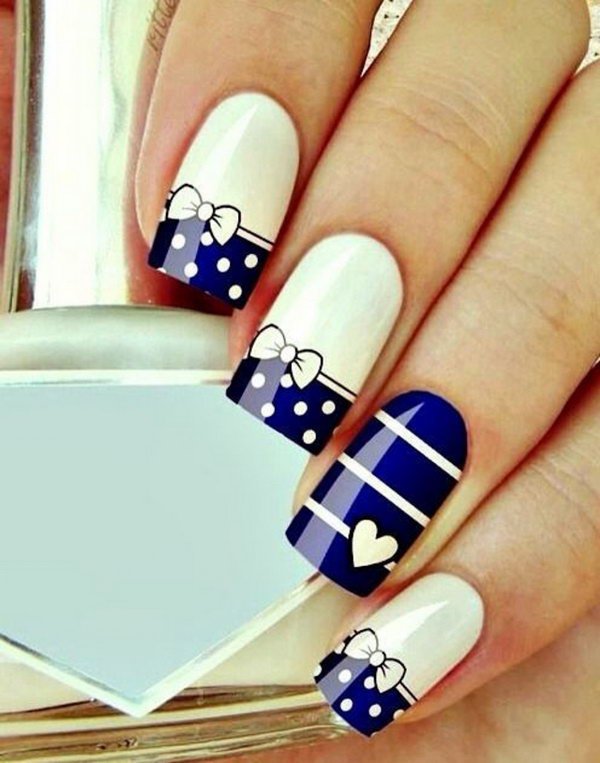 This navy and white nail design looks quite elegant and meanwhile it is still lovely owing to the bows. So, it is a nice option for office ladies.
Dark Nail Design with Bows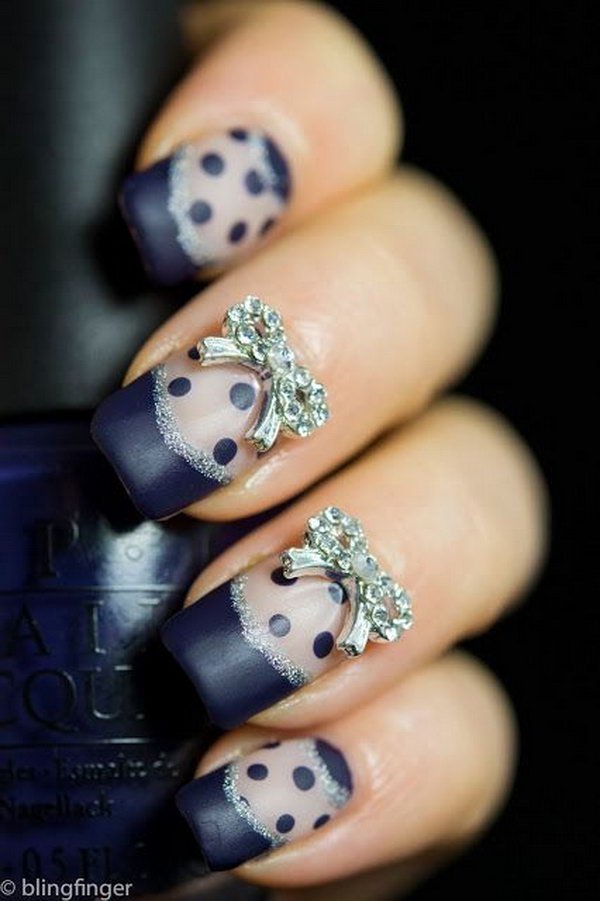 Mature women may choose some dark colors to do their nails. Yet, they can copy this manicure idea and improve their dark nail designs by adding some metallic ornaments, such as bows or sequins.