Some women complain that their nails are too short, which makes it difficult for their nails to look stylish even though they've had a nice manicure design. But, this is not the truth. As long as you choose the right nail designs, your short nails will still looks as amazing as the longer nails.
In this post, we have selected 18 most fashionable nail designs for short nails. They will show you what the right choices are for short nails. Just take your time and find more!
Stylish Golden Nail Design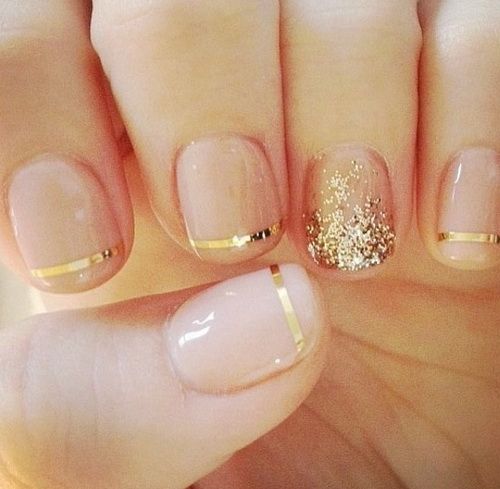 This golden nail design makes the nails look clean and chic. It's not complicate yet quite fashionable.
Black Floral Nail Design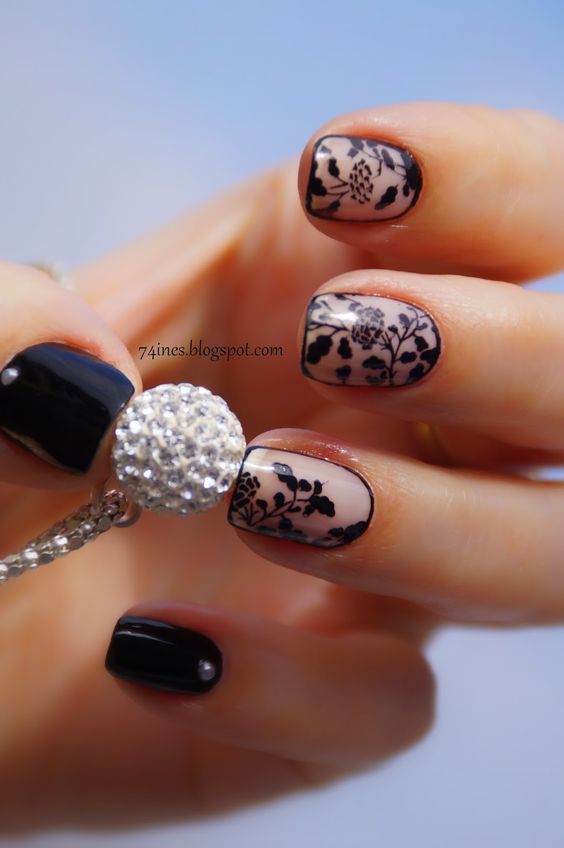 Short nails will appear more stylish when you choose to do a black floral nail design. It is gorgeous for mature women.
Chic Short Nail Design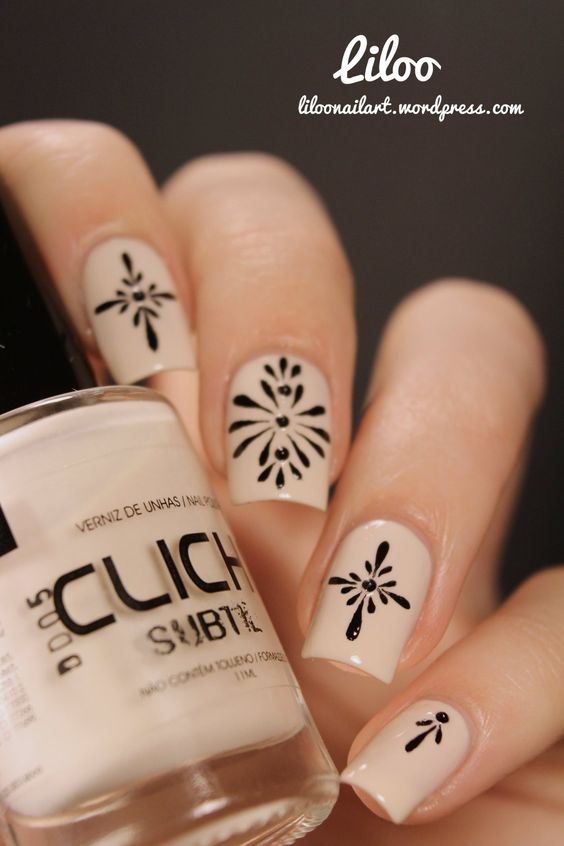 This beige nail art is very elegant but it becomes more fashionable when some floral patterns are painted with the black nail polish.
Hot Pink Glitter Nail Design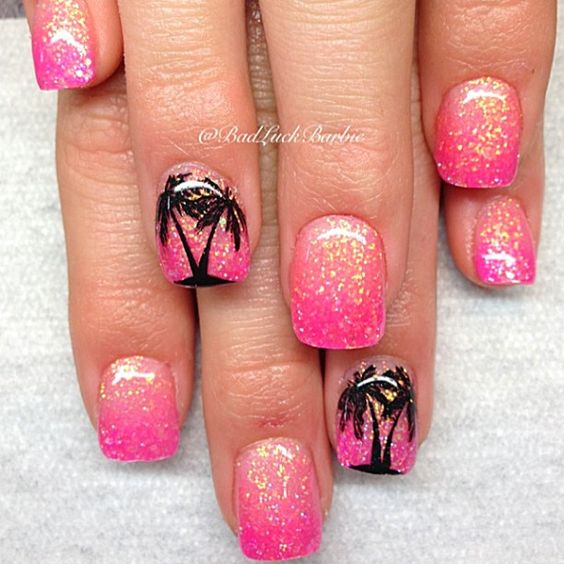 For young women, this hot pink nail design must be a chic idea to copy.The golden glitter remind us of the setting sun and the black palm tree patterns make this nail art super cool for a beach holiday.
Pretty Sunflower Nail Art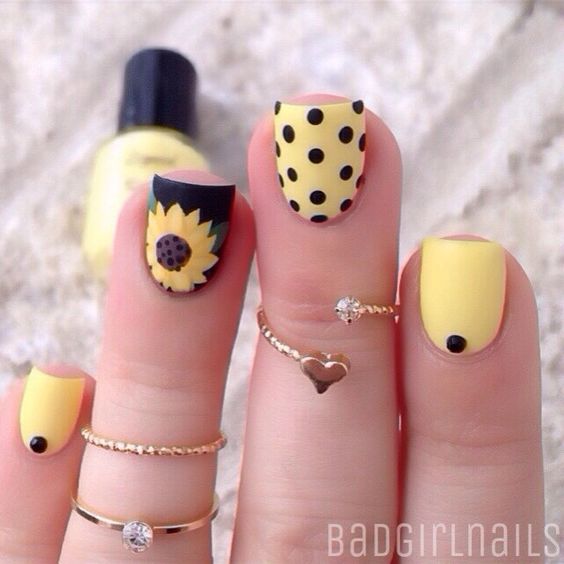 This yellow and black sunflower nail design is very pretty. And it will make your short nails look cute.
Beautiful Pastel Nail Design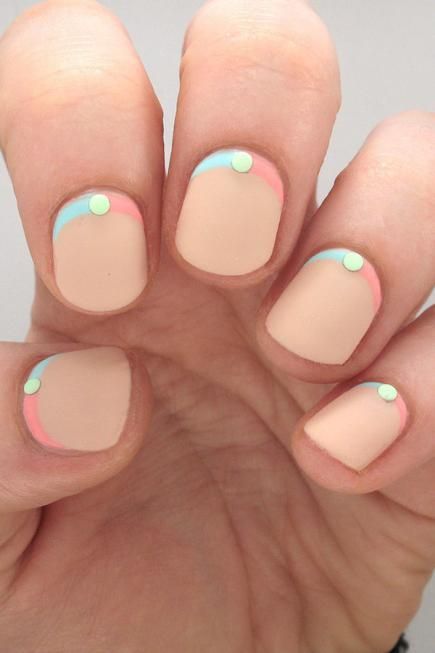 The simple nail design is always right for short nails. This simple yet stylish manicure idea looks chic for all occasions.
Stunning Violet Glitter Nail Design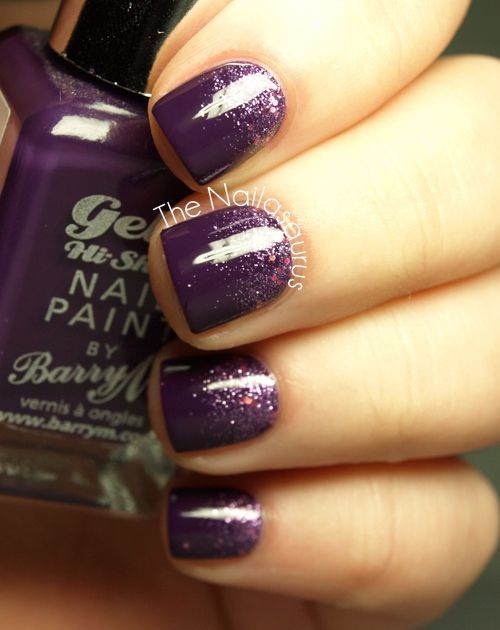 This violet glitter nail design is quite stylish and it is an ideal choice for mature women. Besides, it is also a chic office nail design.
Fashionable Matte Purple Nail Design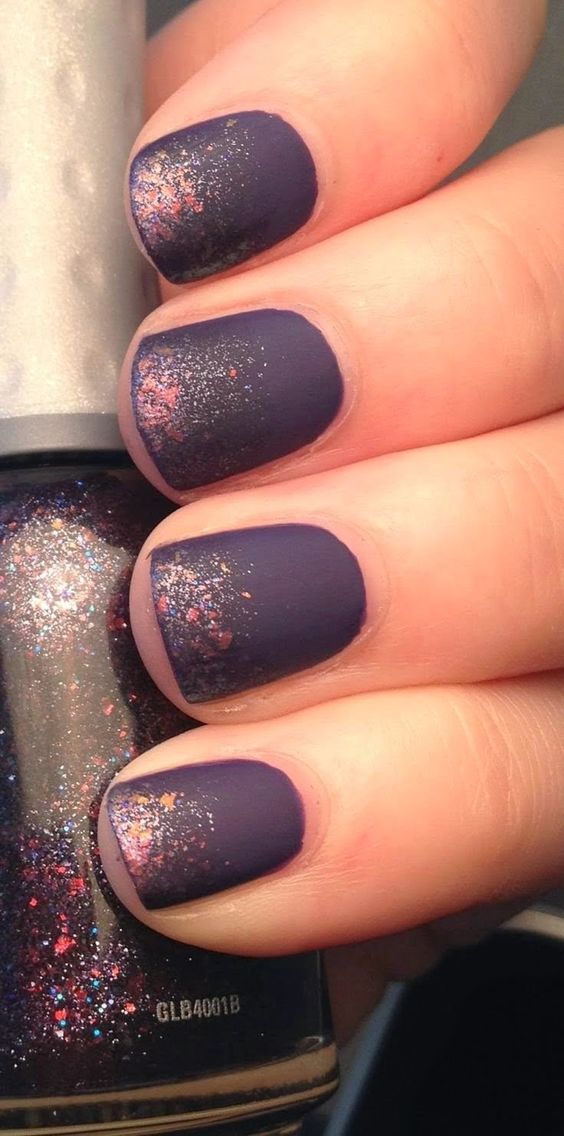 The matte purple nails look very expensive and it is an ideal option for formal occasions.
Lovely Short Nail Design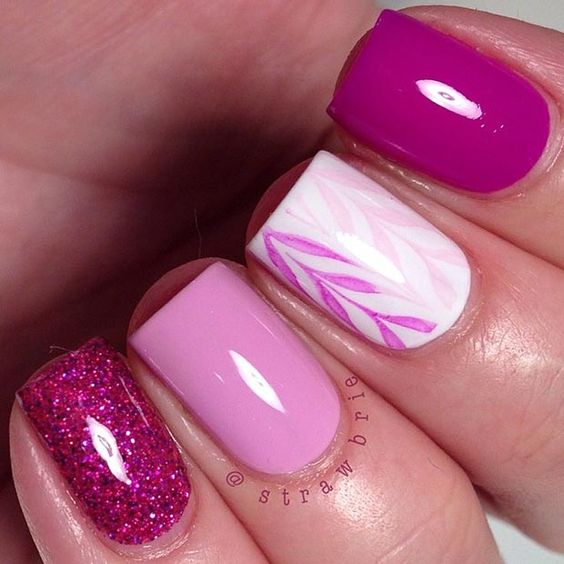 This pink nail art looks quite sweet. When you go for a date or enjoy the leisure moments with your friends, this nail design can be a cool choice to try.
Gorgeous Black and White Nail Art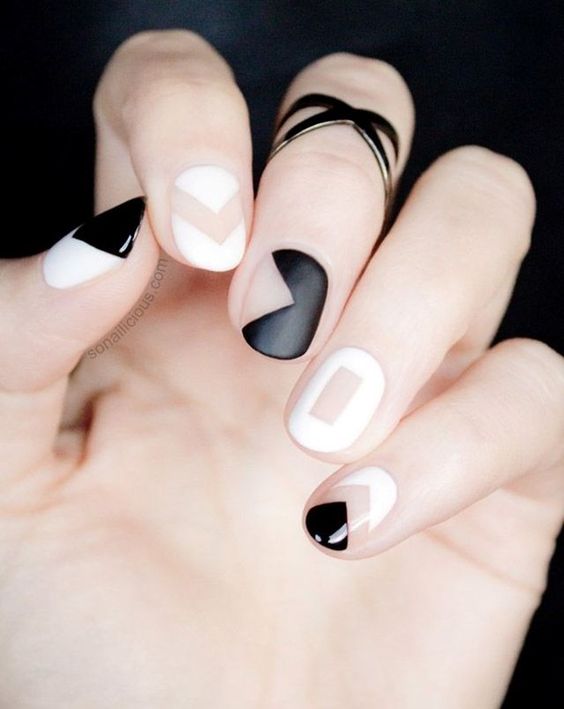 The most classic colors are black and white. So, you can choose this gorgeous black and white nail design which will make you stylish all the time.
Amazing Short Nail Design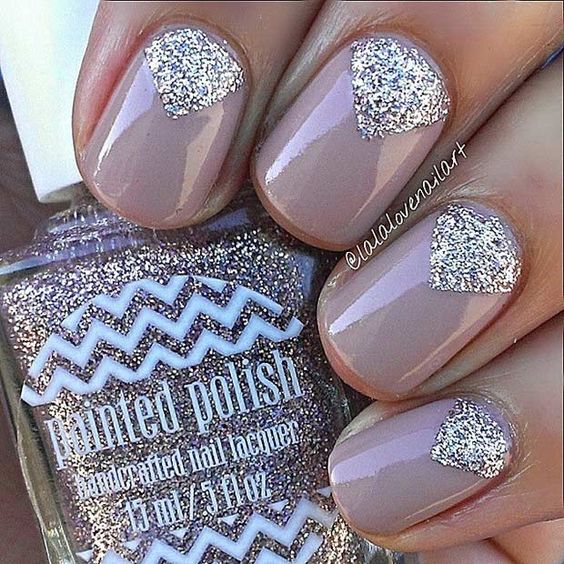 This dull purple nail design looks effortless fabulous with the silver glitter diamond patterns. It's a fabulous nail look to upgrade your everyday look.
Matte Grey Nail Design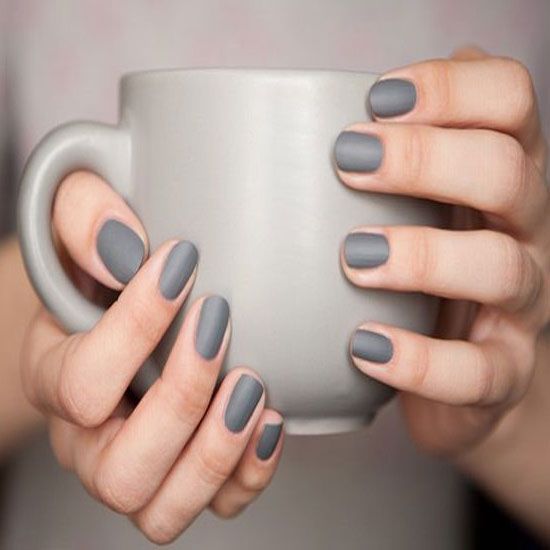 The short nails look so fashionable with this matte grey nail design. It's a great design for all women and all occasions.
Beautiful Manicure Idea for Short Nails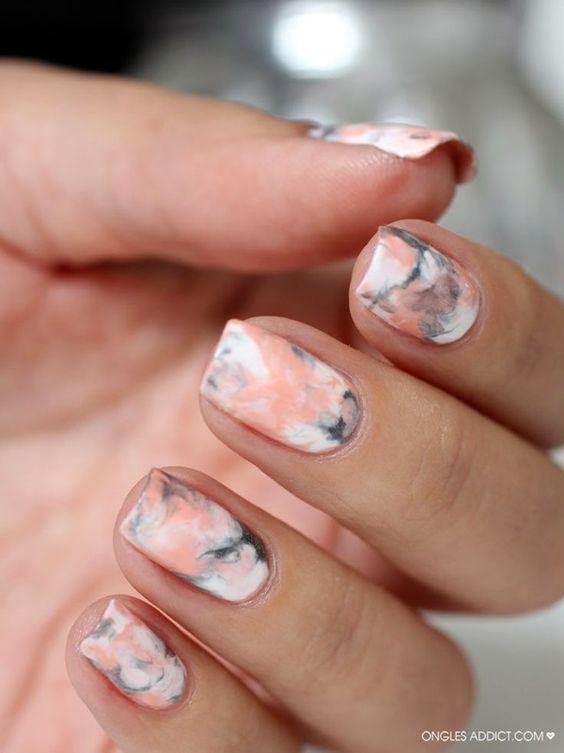 This short nail design is quite beautiful but it may be a bit difficult for beginners to make on their own. So, if you like this design, just show the picture to the nail artist.
Fashionable Purple Nail Art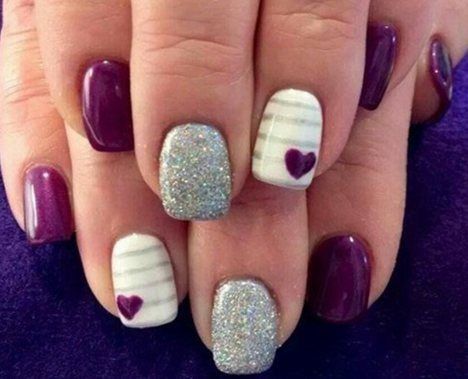 This purple nail design is very fashionable for women to try. By the way, if you want a more adorable nail look, you can replace the purple nail polish with some bright ones, such as pink, red, yellow or blue.
Faddish Short Nail Design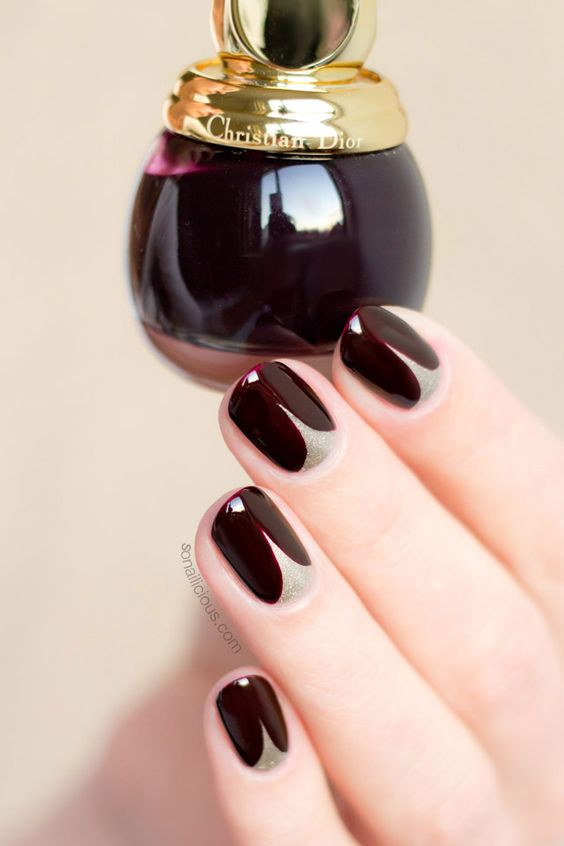 Are you looking for a more feminine and attractive nail design? This nail art must be the best choice for you.
Geographic Nail Art for Short Nails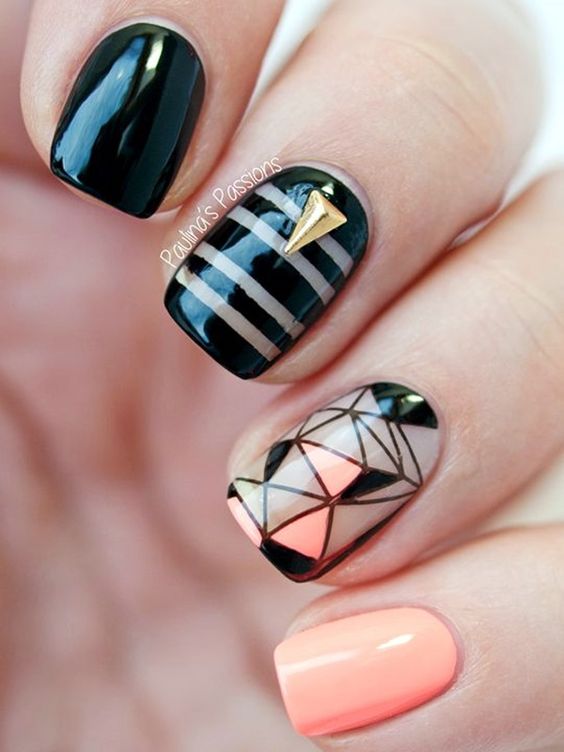 Salmon pink lights up the black and grey patterns, which makes this nail art more fantastic and suitable for women at any age.
Chic Maroon and White Nail Design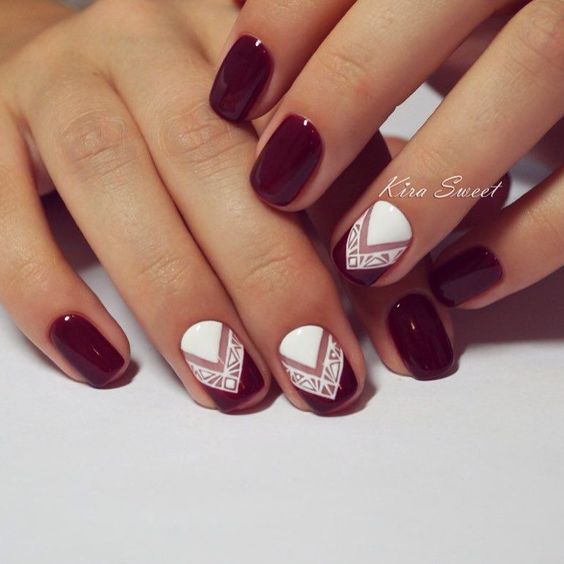 This maroon and pink nail art looks quite stylish. It is not only great for work but also fashionable for holidays.
Ombre Peal Nail Art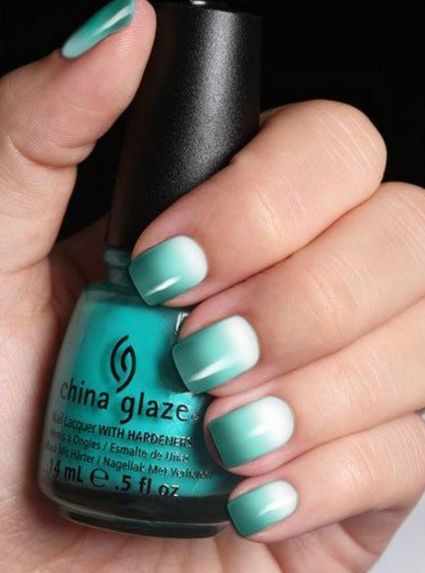 This ombre peal nail art is so cool for summer. If you want your nails look longer and slimmer, just have a try with the ombre nail designs.