If you're a woman who's a bit bored with your current hairstyle and you're looking for something that will absolutely WOW the people at your school or job just in time for the cool winter weather, there are a few trends that you might want to know about.
The great thing about all of these is we're confident that by the time you get to the bottom of the list, you'll find at least one style that has your name written all over it!
1. Full Afro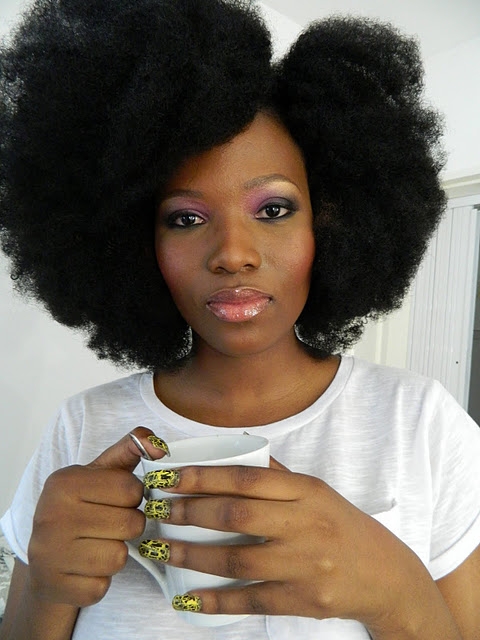 Afros are the ultimate natural hair hairstyle. And this winter season, the bigger, the better!
2. Loose waves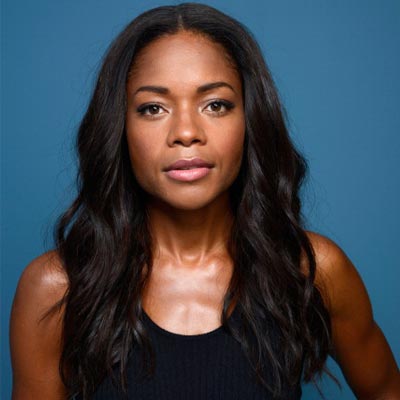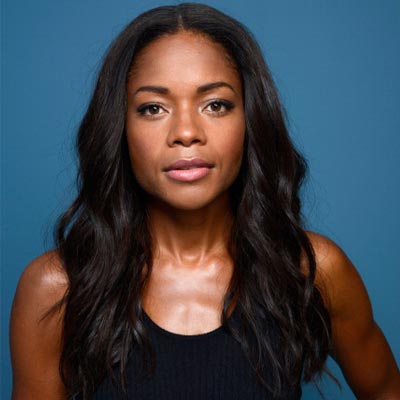 If you want a look that doesn't require a ton of styling work, how about going with some loose waves? One way that you can achieve them is by braiding your hair with a bit of product right after washing it and then taking them out once they're dry. Just make sure that the braids are big. That's what will give you the loose pattern.
3. Cornrows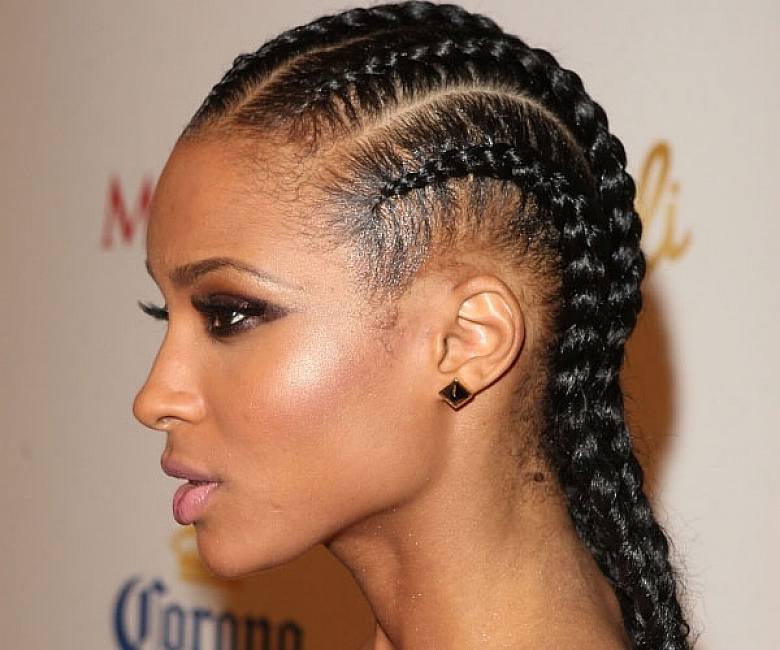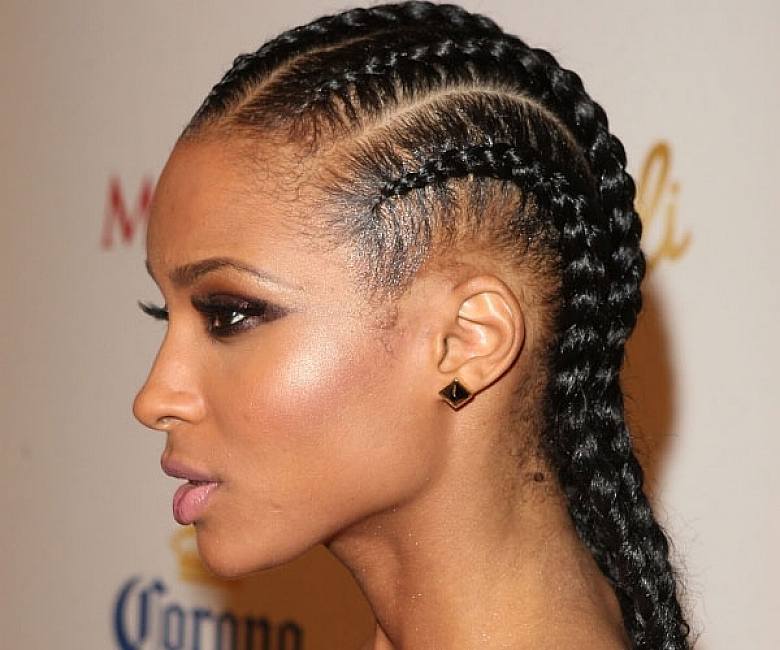 Cornrows are awesome because you can either dress them up or down. Plus, they look great whether your hair is natural or chemically-treated.
4. Platinum blonde color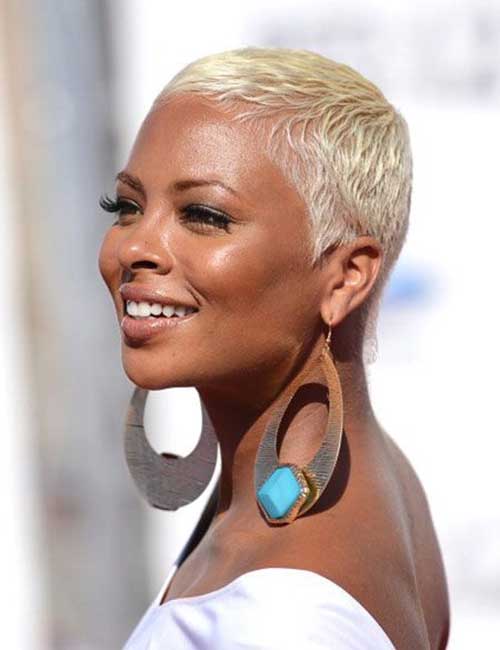 Although platinum blonde hair is certainly not for everyone, as you can see from this model, it can work. Beautifully so. As a word of caution, though, consider getting a professionals stylist to do the coloring for you. Platinum blonde can wreak absolute havoc on the health of your hair if you're not careful.
5. Side parts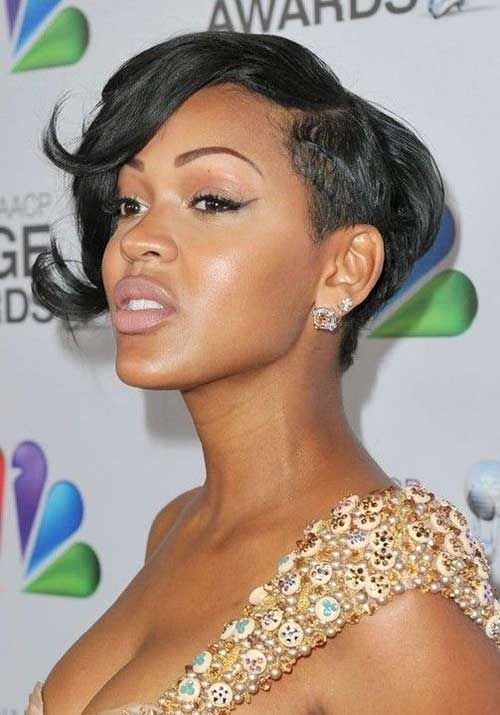 Sometimes the simplest things can make the biggest impact. Take putting a side part into your hair, for example.
6. Faux locks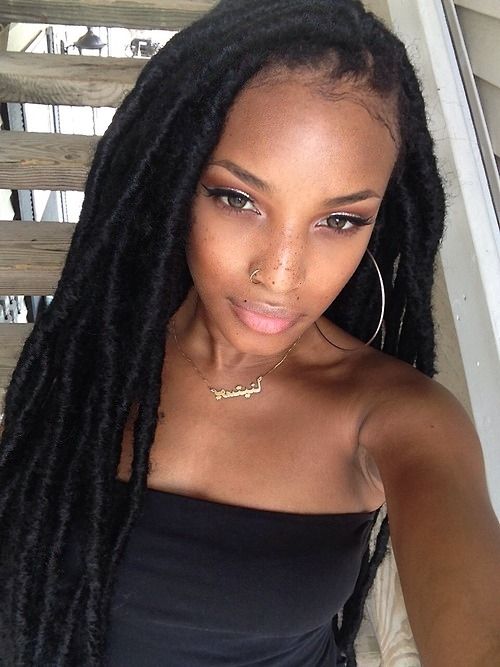 If you've always wondered what you'd look like with locks but you either don't have the length or you're not ready to make that permanent of a commitment, you can always go the faux locks route. They're just as pretty. Only temporary.
7. Short cut with long layers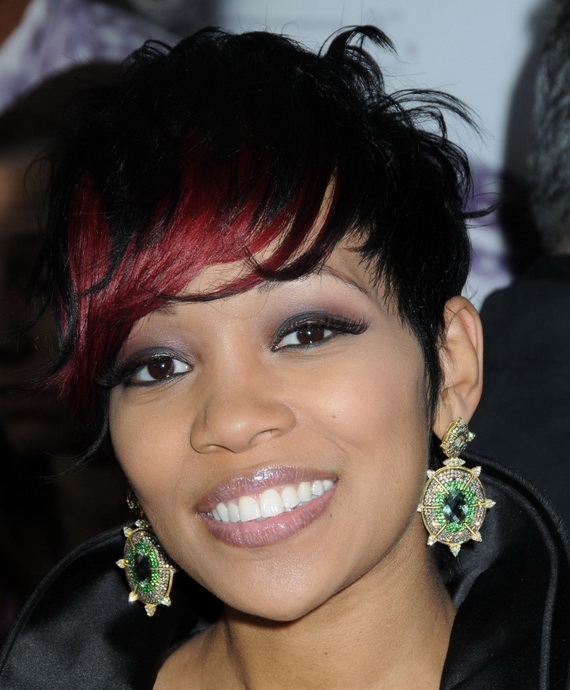 Thinking about going short this winter? (Which is a really cute look when it comes to hats, by the way.) Just make sure that your cut has some long layers throughout it. Not only is it a trendy look but it makes growing the style out virtually drama-free. And I love her red bangs!
8. Bronde color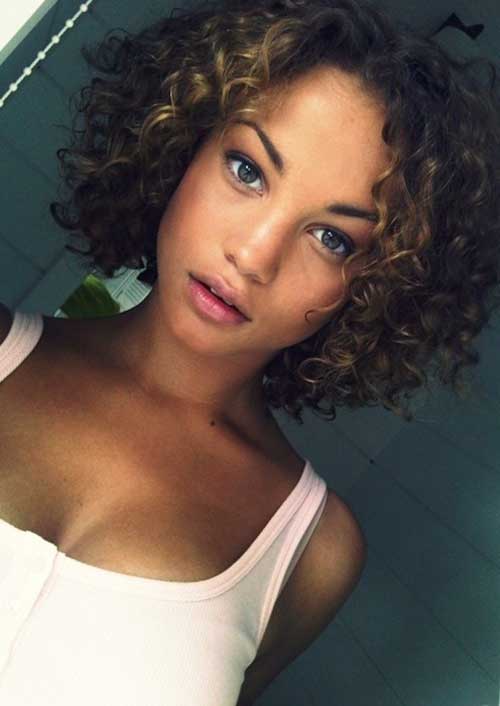 Bronde coloring is a really big hair coloring technique right now. Basically, it's a distinctive way of blending brown and blonde in order to get results like these.
9. Super short pixie cut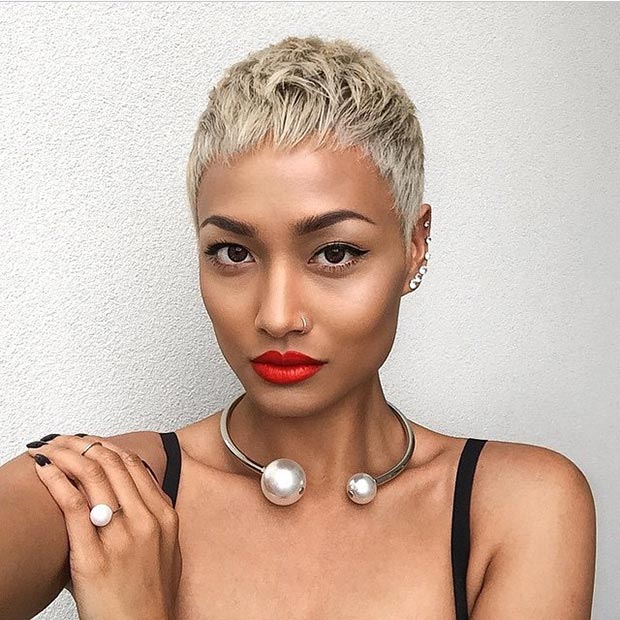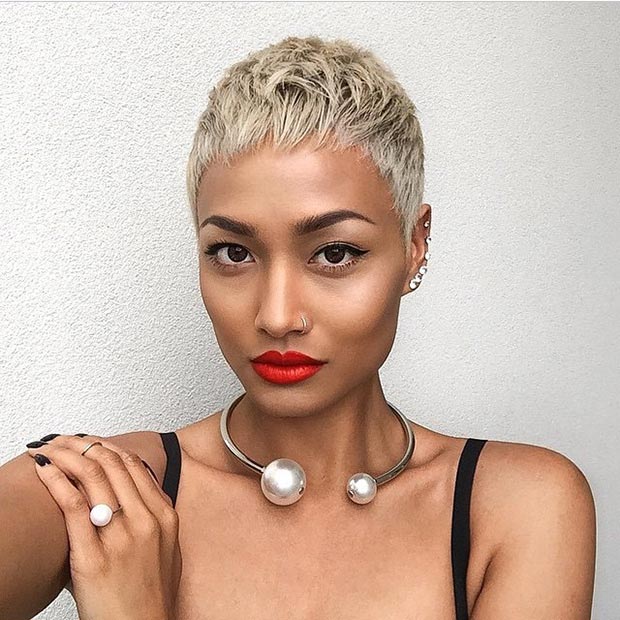 Pixie cuts are here to stay. Popular ones right now are the kind that are really short and have choppy layers.
10. Shades of blue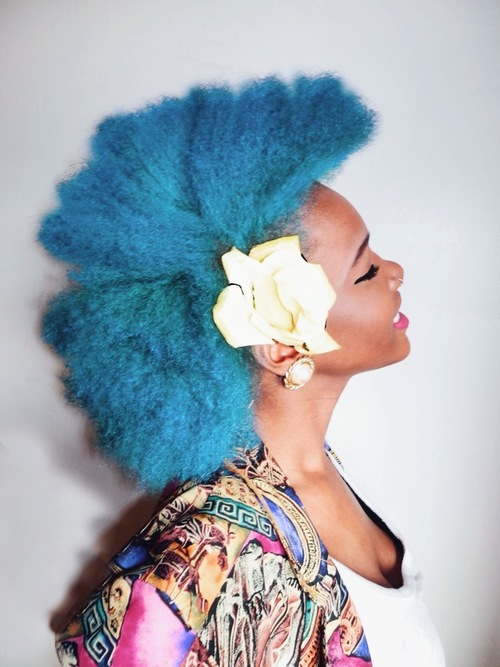 As for super over-the-top hair colors…the bluer, the better. (So diggin' it with this 'fro!)
11. Mohawks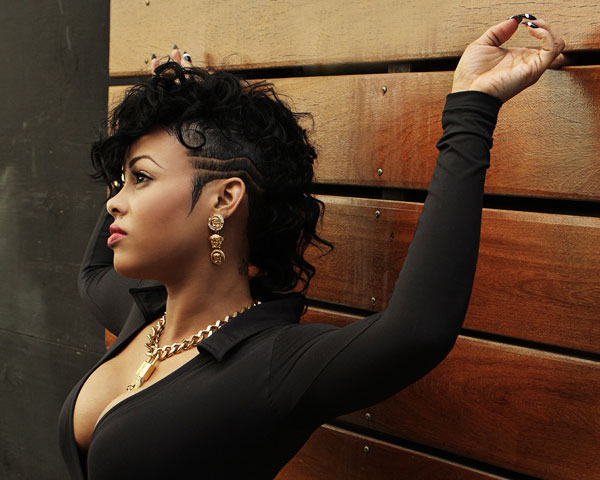 Mohawks are another type of hairstyle that has been around for a while. This one has a bit of a variation to it being that there are designs on the sides and a considerable amount of length throughout the top and back.
12. Red hair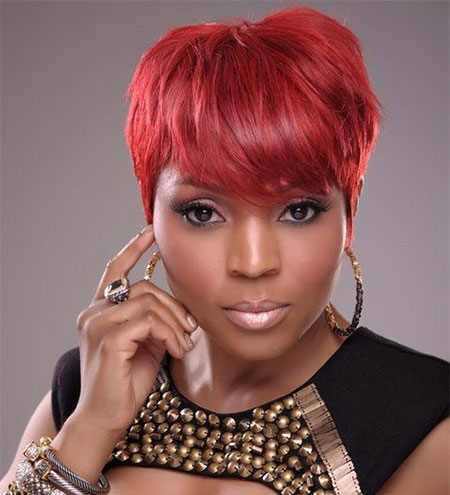 All shades of red are in. We're rooting for you going all out with a bold and bright look like this one!
13. Box braids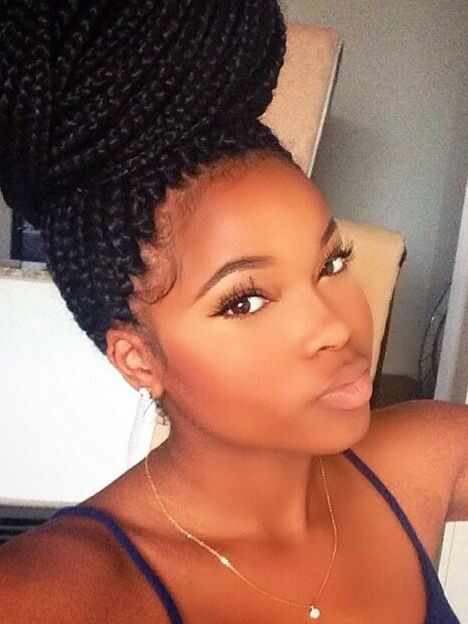 If you're thinking about taking off a few pounds or transitioning from chemically-treated hair to natural hair, box braids are low-maintenance and beautiful. A wonderful style for any life changes that you plan on making.
14. Dramatic highlights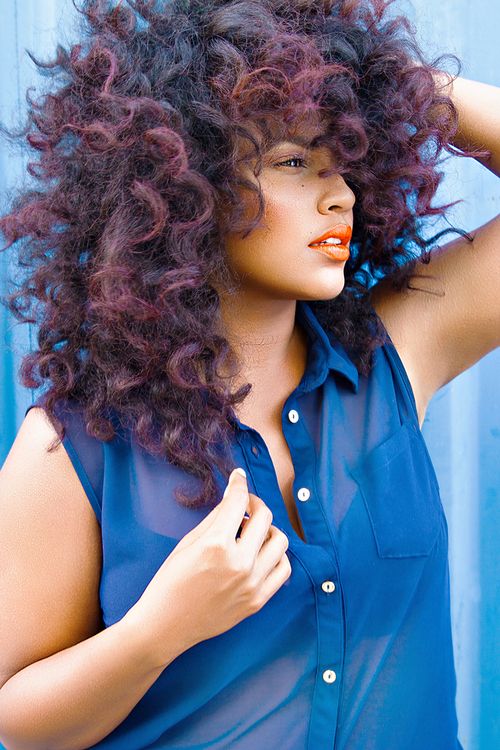 Highlights have been around for decades. But usually they are more of an earth tone hue. No longer is that the case. If there's a purple, pink  or even green color that catches your eye, why not put it in? You can either use permanent or temporary dye. Or you can add a few weak tracks in order to obtain the look.
15. Really long tresses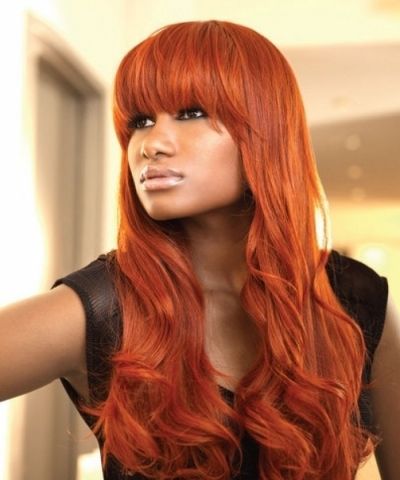 Really long hair is another trend. One that is uber-feminine and easy to achieve with the help of a weave or wig if you don't already have the length that you want.
16. Lobs – long bob hairstyle with bangs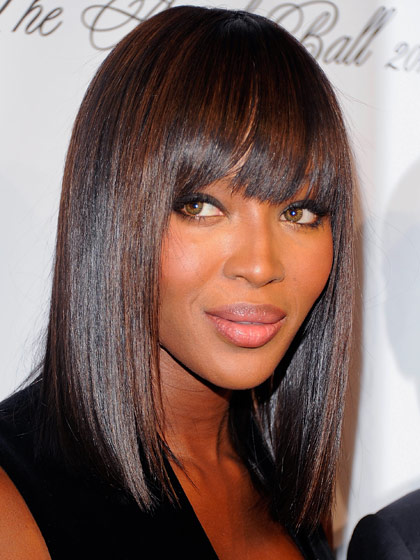 If you've never worn a "long bob" before, why not try it now? As you can see, it will have you looking so spectacular (don't forget the bangs)!
17. Low buns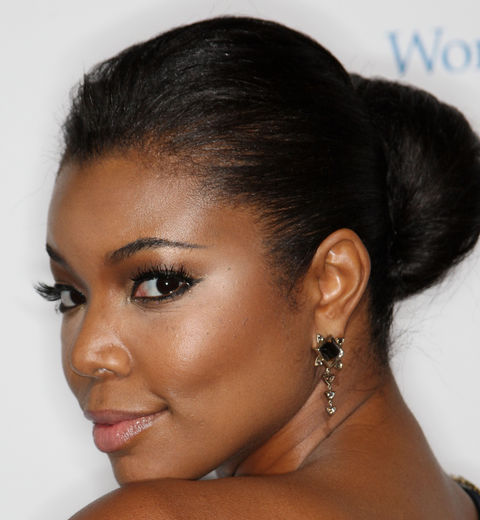 Buns are all over the runway. This winter season, the lower, the better.
18. Grey hair color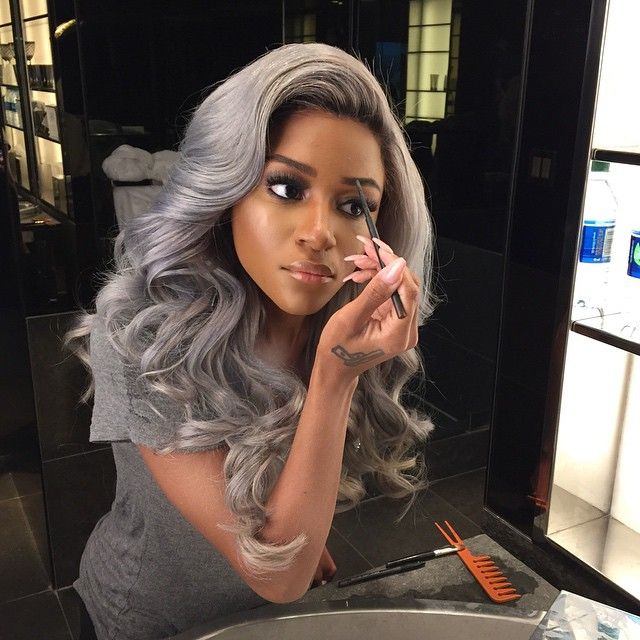 For the past couple of years, grey hair has been a striking look for women of all ages. This winter, it's still around. And goes so well with the ice and snow.
19. Ghana braids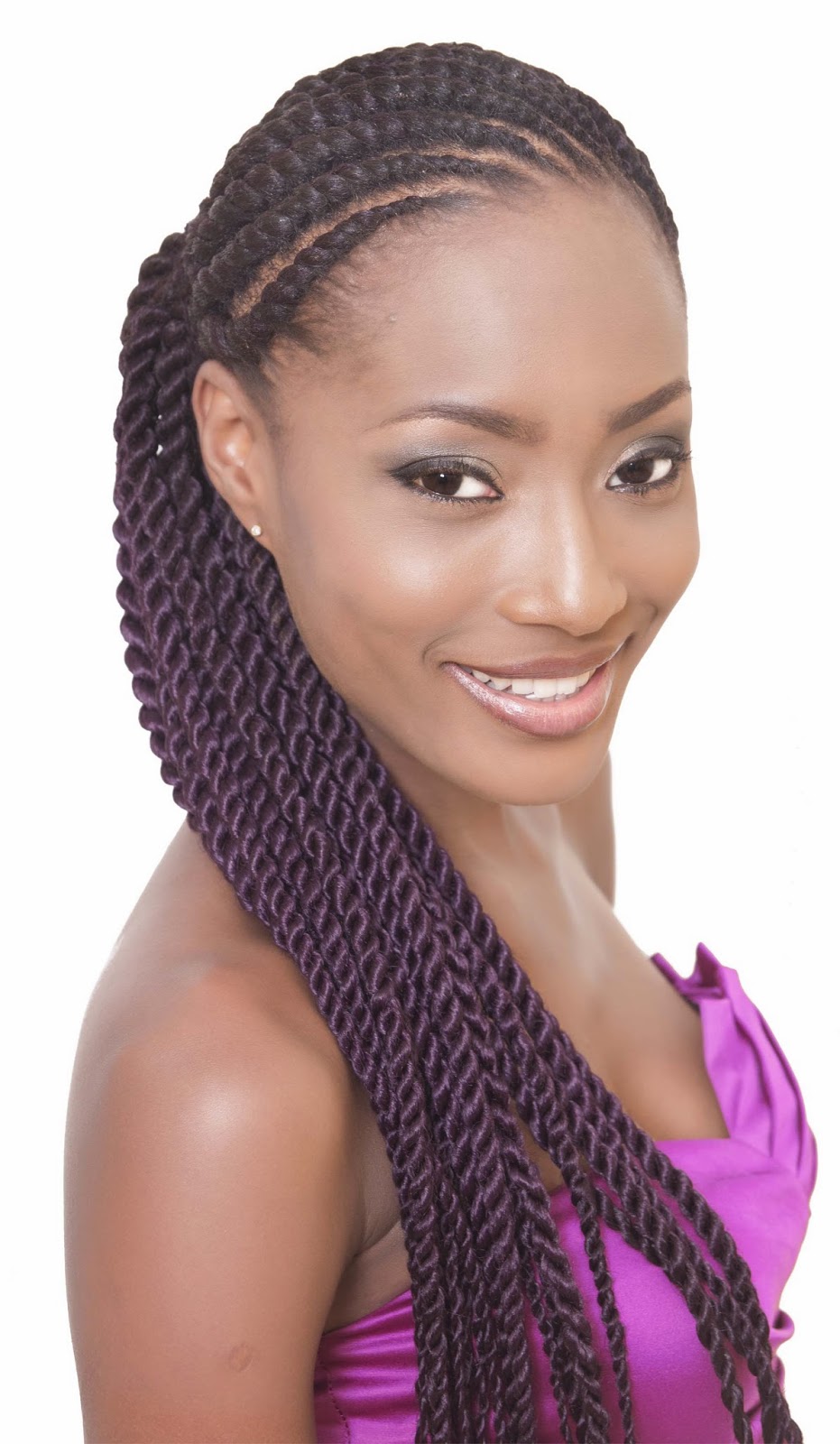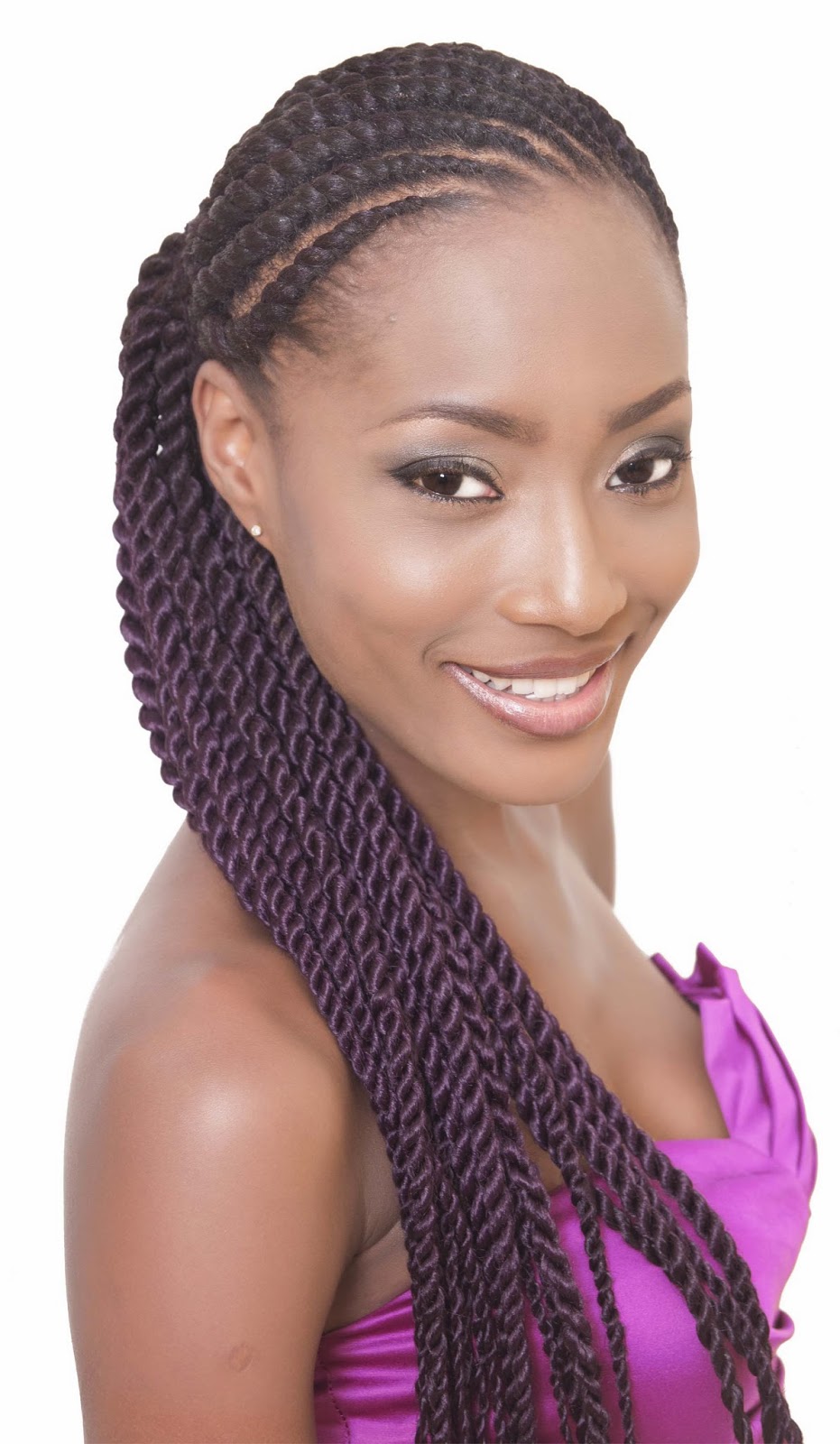 Ghana braids are just another form of braids. If you look closely, you'll see that what they actually are, are twists.
20. Tapered Afro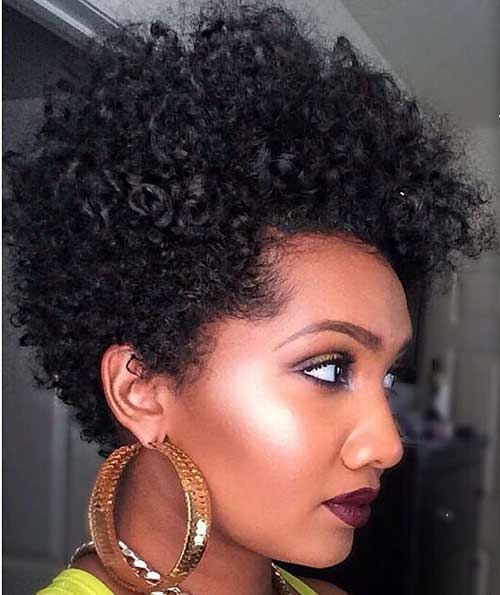 If you like Afros but you want yours to be on the shorter side, make sure to get it tapered. That will provide your hair with some shape, definition and loads of volume.