Medium hairstyles are popular and there are many more stylish ways to rock a mid-length hair. Your personal stylist is always here to offer you the latest fashion ideas. In today's post, we are going to show you 20 fashionable hairstyle ideas for women with medium hair. Just stay here and check out the pictures. Find the one you love and show the picture to your hairdresser. Be a diva with a stunning medium hairstyle. Enjoy!
 Bouffant Long Bob Haircut/Via
The red hair is the most popular hair color for this season and the textured lob haircut make a good balance between the edgy hair color and the conventional hairstyle. The soft hair lines go naturally down the face and create a beautiful face silhouette effortlessly. This is a very sexy hairstyle for young women.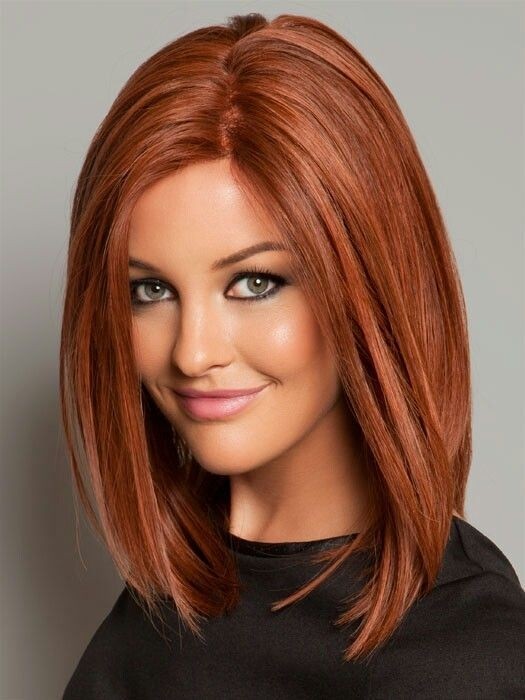 Retro Wavy Hairstyle for Medium Hair /Pinterest
The retro style is going to be an important factor for the hairstyle fashion trend. Try the bouffant hairstyle with your pretty medium hairstyle. Some subtle wave and textured bangs will frame a nice face silhouette for all women.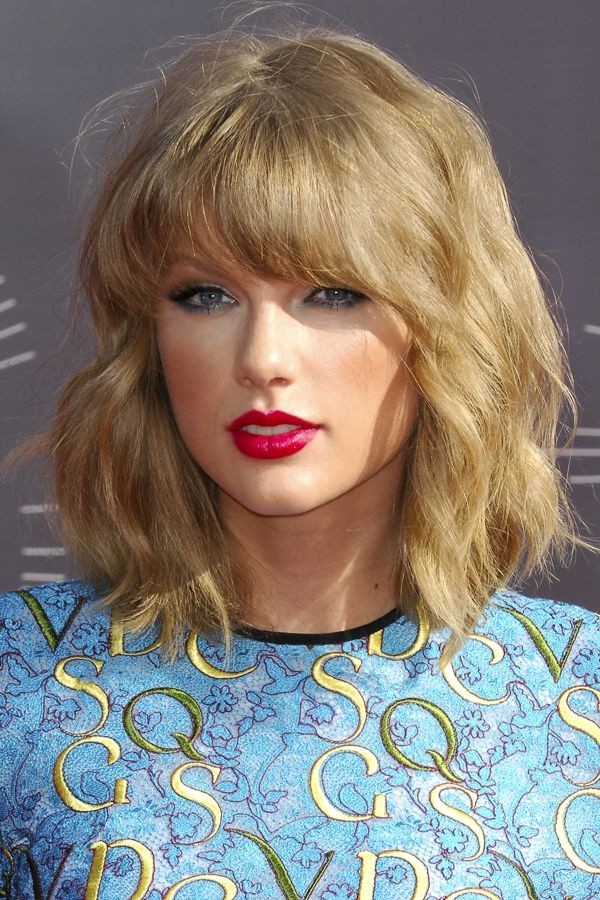 Lovely Brown Medium Hair with Blunt Bangs/Via
The hair color is of great importance to a hairstyle. This brown hair color makes the originally lovely haircut chic and textured. Whatever your face shape is, this haircut is suitable for you.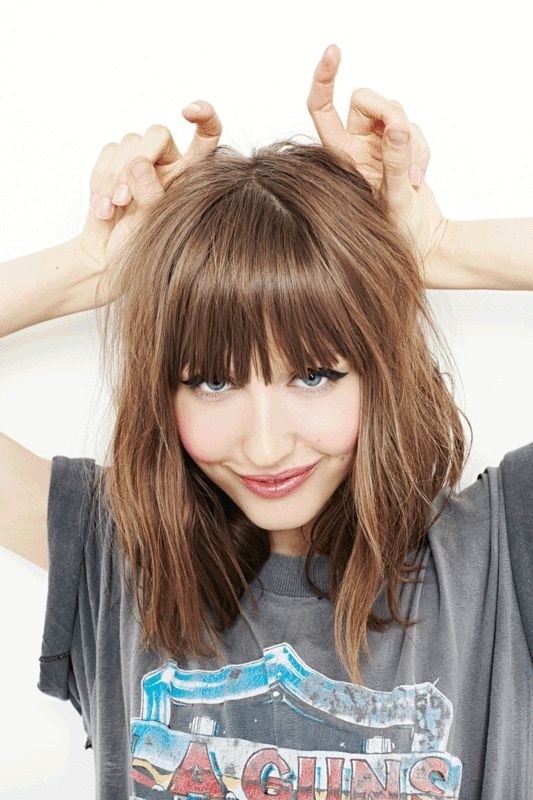 Ombre Haircut with Longer Layers /Tumblr
For women with thicker hair, a layered hairstyle is the best choice. Try a side-swept bang, and your layered haircut will be more feminine. If you like the ombre style, just try this black to golden style, which is stylish and suitable for the daily occasions.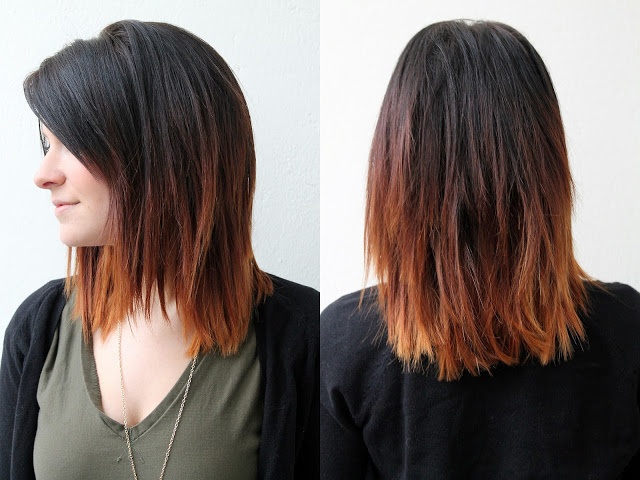 The Ombre Medium Wavy Hairstyle
For a casual-chic look, this glossy wavy hairstyle is really what you need. The ombre hair color makes these soft waves lively and lovely. For almost all the occasions in our daily life, this hairstyle will never be wrong.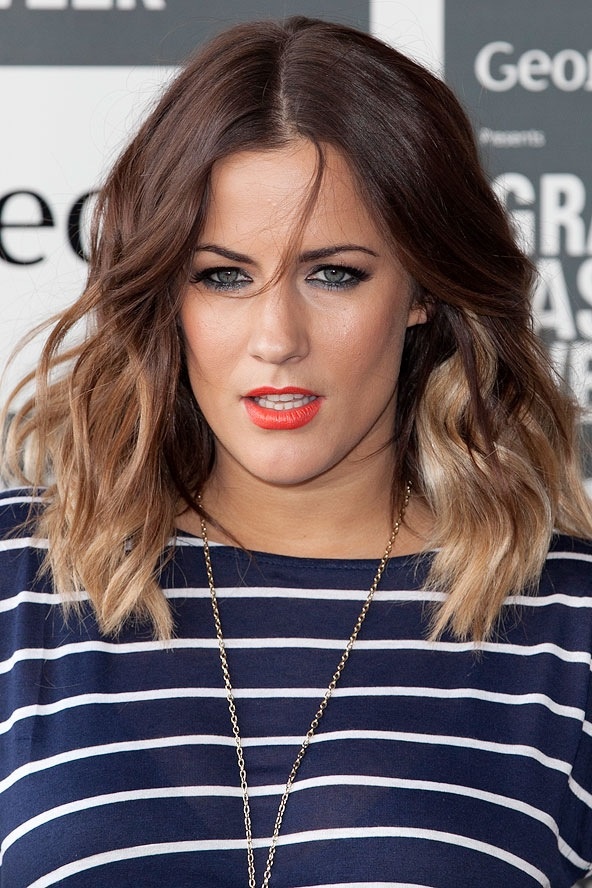 Dip Dye Straight Haircut
To get a more youthful and feminine look, you may have a try with this straight hair color. The ombre hair is always fantastic as you get it in a right way. The dip dyed hair is eye-catching wherever you go.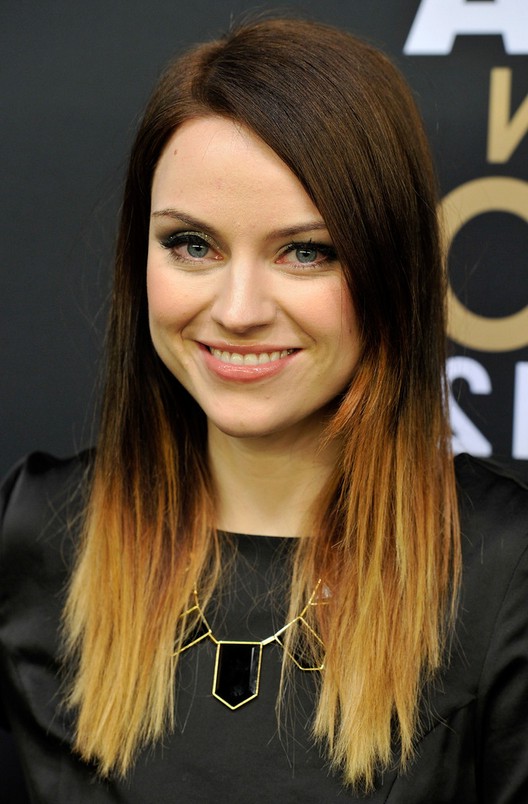 Brown to Blonde Medium Hairstyle /Tumblr
If we say that the long hair makes women more feminine, then, the medium hair is the best hairstyle to make women more cheerful. When you add a thick blunt bang to it, the look will be even adorable. Add some waves to your mid hair and your look will be glam up instantly.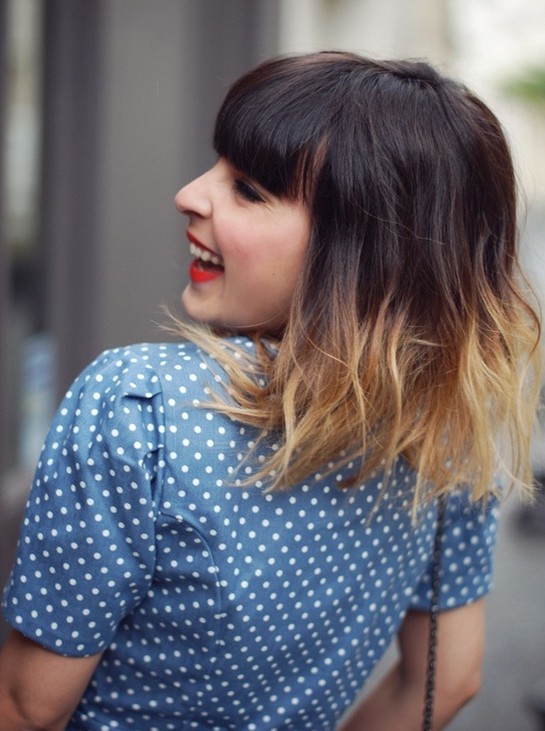 Golden Highlighted Curly Hairstyle /Via
Style your medium hair into soft curls. The golden hairstrands highlight the pretty ringlets and give an effortless vibe to the medium hair. Hair in the front is longer than that in the back, which make this hairstyle even more stunning.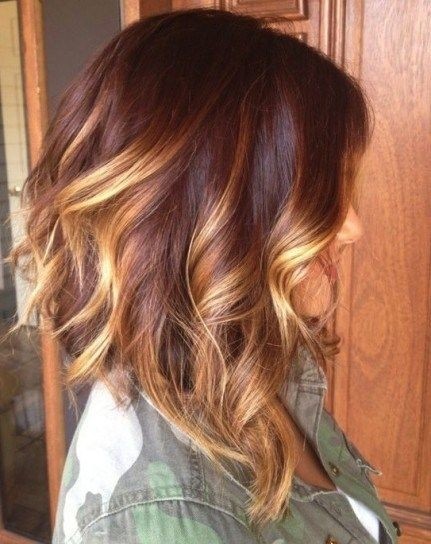 Sweet Braided Hairstyle for Medium Hair/Via
To get a sweet look, just try this braided hairstyle. Make two braids from each side of hair on the upper section and fix them together at the back of the head. Create subtle waves to make this hairstyle look much casual-chic. It's a pretty hairstyle for work and date.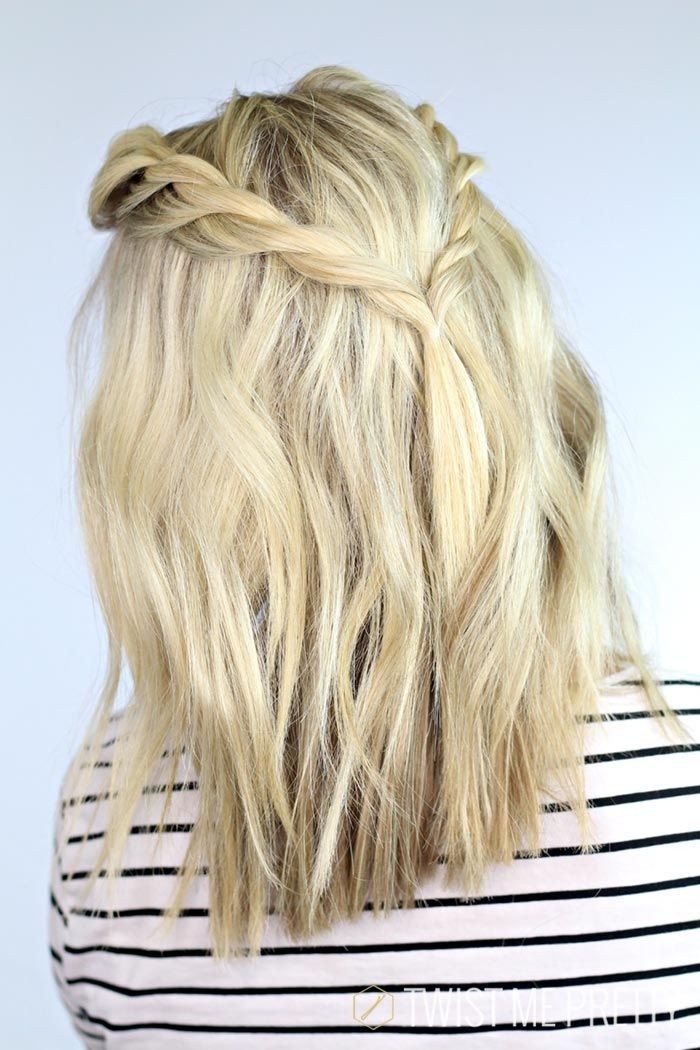 Stunning Shoulder-length Hairstyle  /Via
These two side-parted hairstyles below must be popular in that they really do a great job in framing the face shape. In addition, the ombre effect is quite fashionable for women who desires a natural yet chic look.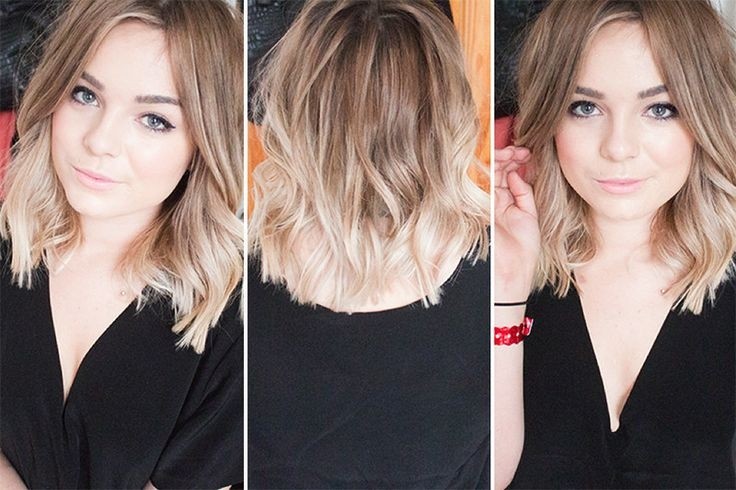 Natural Yet Beautiful Medium Wavy Hairstyle  /Via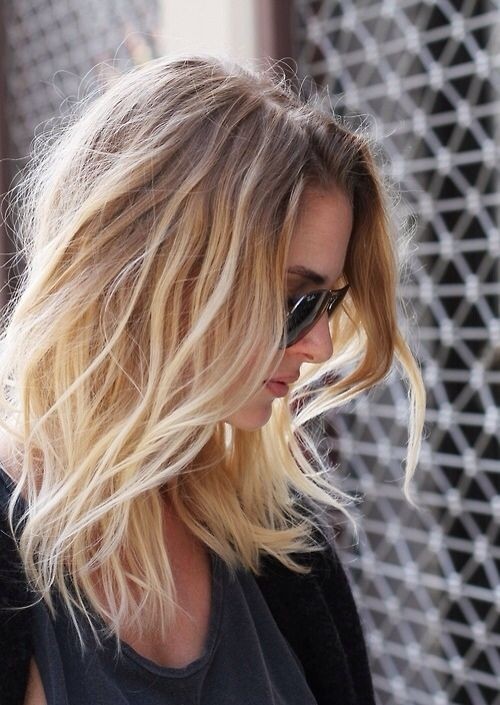 Stylish Ombre Hairstyle for Wavy Hair /Via
Adorable curly hair! It must be popular with women from 20 to 40 because of its fashionable style.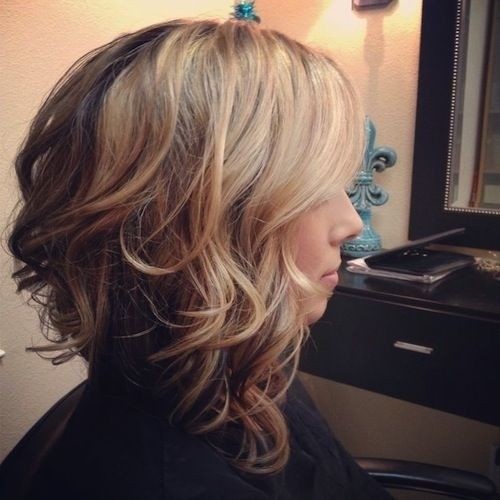 Sleek Medium Haircut with Out-curled Waves /Via
If you are confident with your face, just go for this chic haircut. Quite simple yet is indeed chic enough for women to get a sophisticated look.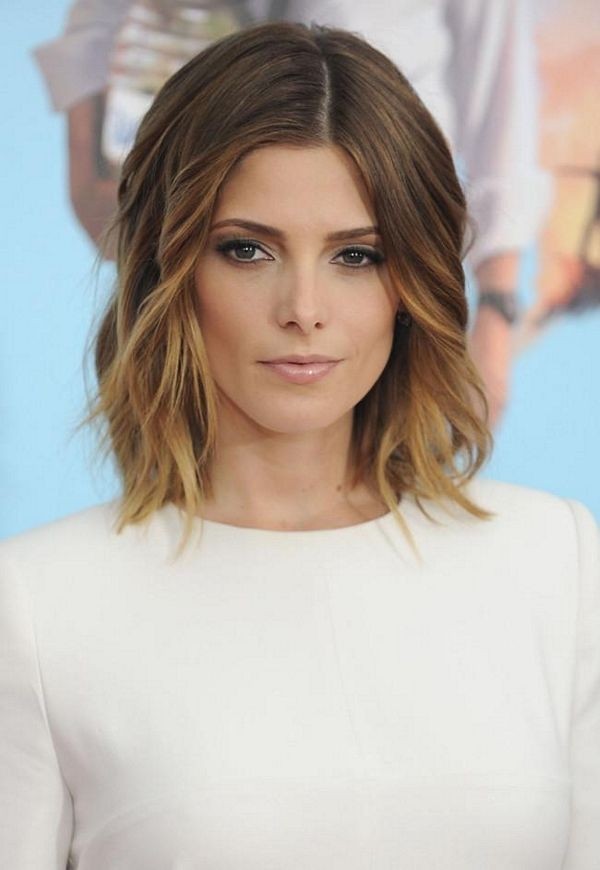 Chic Red and Purple Bob Hairstyle for Women/Via
This edgy hairstyle is great for women with rounder faces. A lot of volume has been given to the hair because of the bouffant style. If your hair is fine and thin, just have a try with this haircut.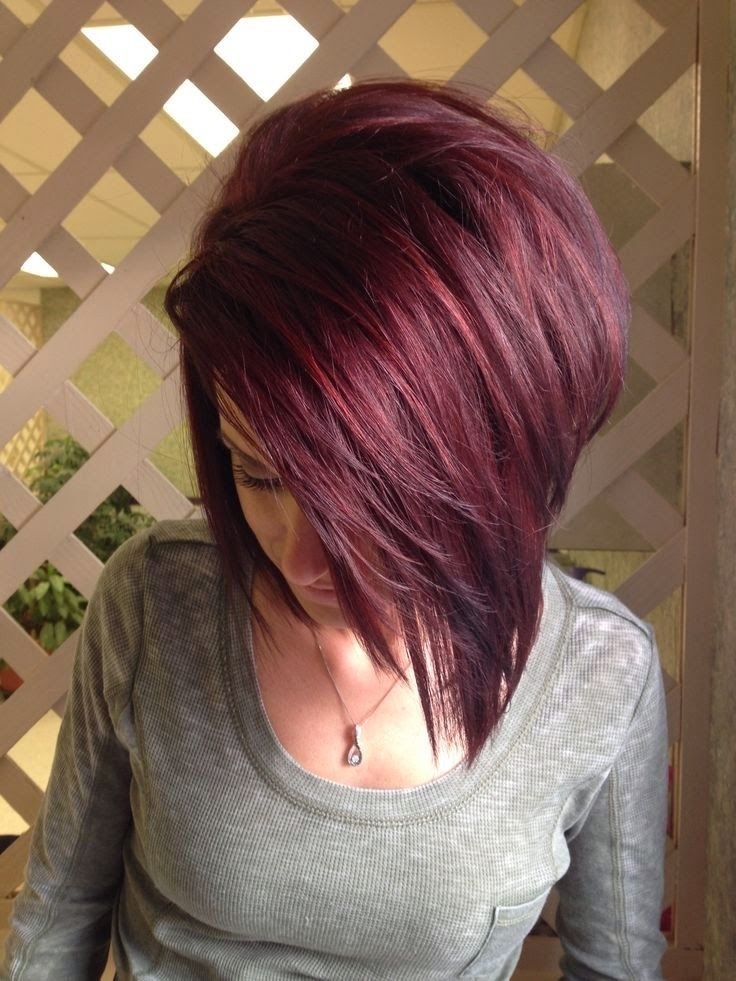 2015 Layered Bob Hairstyle with Curls /Via
This chic-length hairstyle is stunning for women over 40. The cute curls add life to the thick hair and make it such an elegant hairstyle for mature women.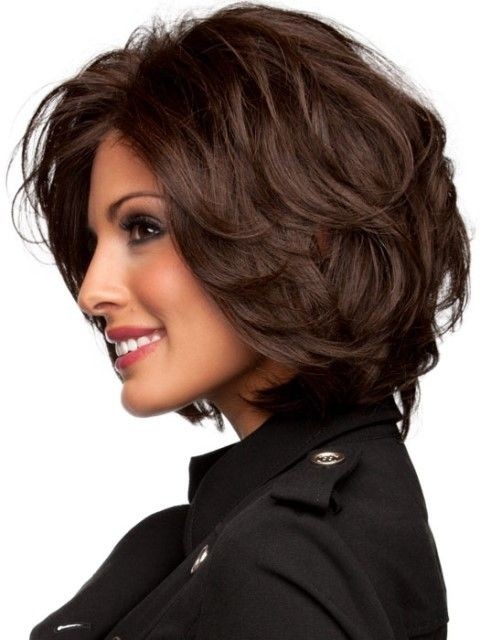 Blonde  Hairstyle with Outward Curls /Via
Some height and textured has been given to the shoulder-length hair. And the side swept bangs is so romantic! It's a stunning hairstyle for women to rock every day. Do you like it.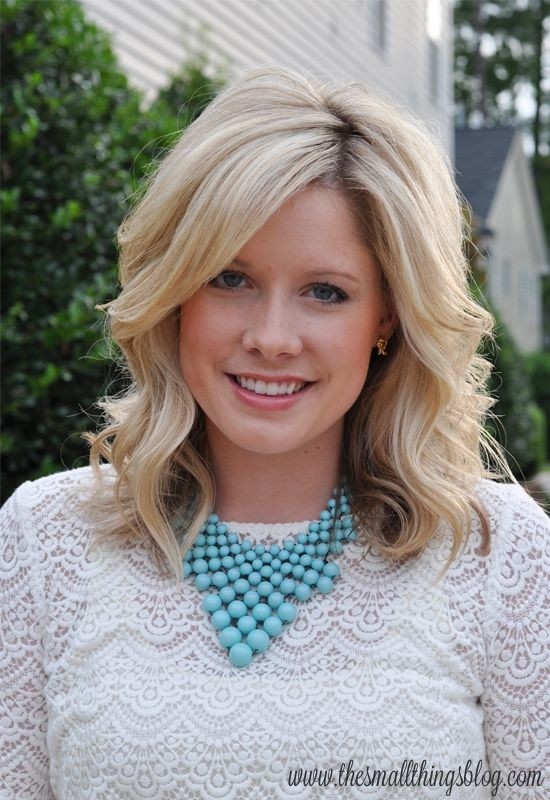 2015 Romantic Wavy Hairstyle for Medium Hair /Via
Try a darker hair color if you want to be more sophisticated. Give your hair a side part and it will be more feminine and it can also make the rounder face look longer. Half of the face is covered by the soft hair strands, which attach a mysterious vibe to this beautiful hair look.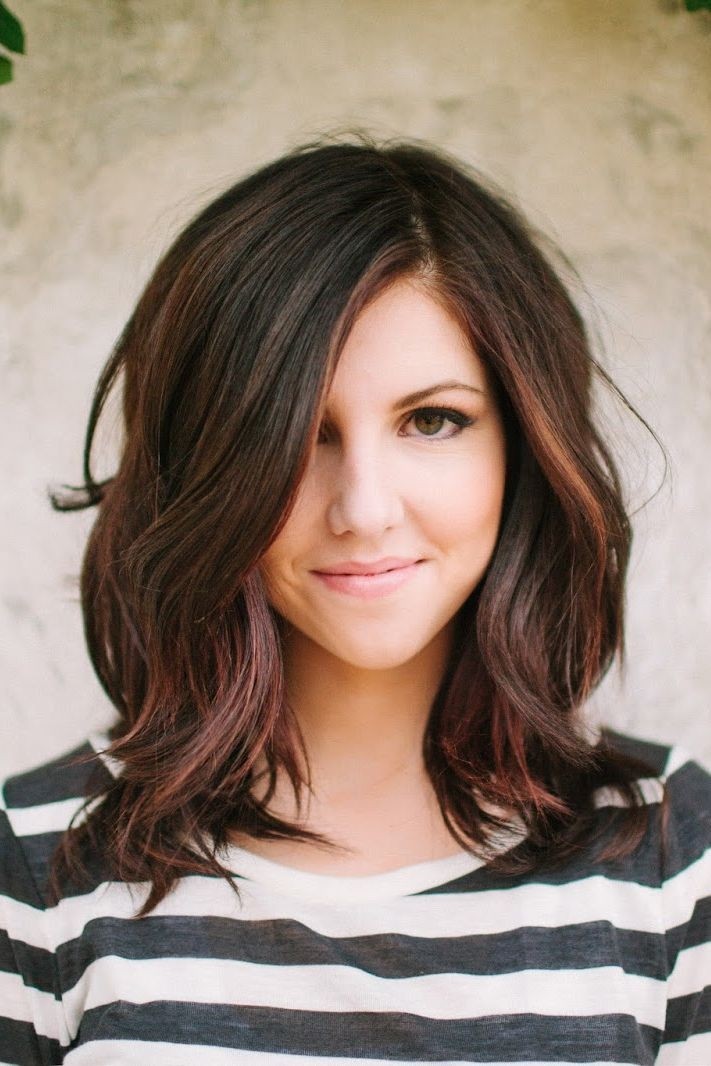 Blonde Medium Wavy Hairstyle /Via
The textured curls are gorgeous enough for all women to rock wherever they go.  It's so simple yet rather stylish! Do you agree?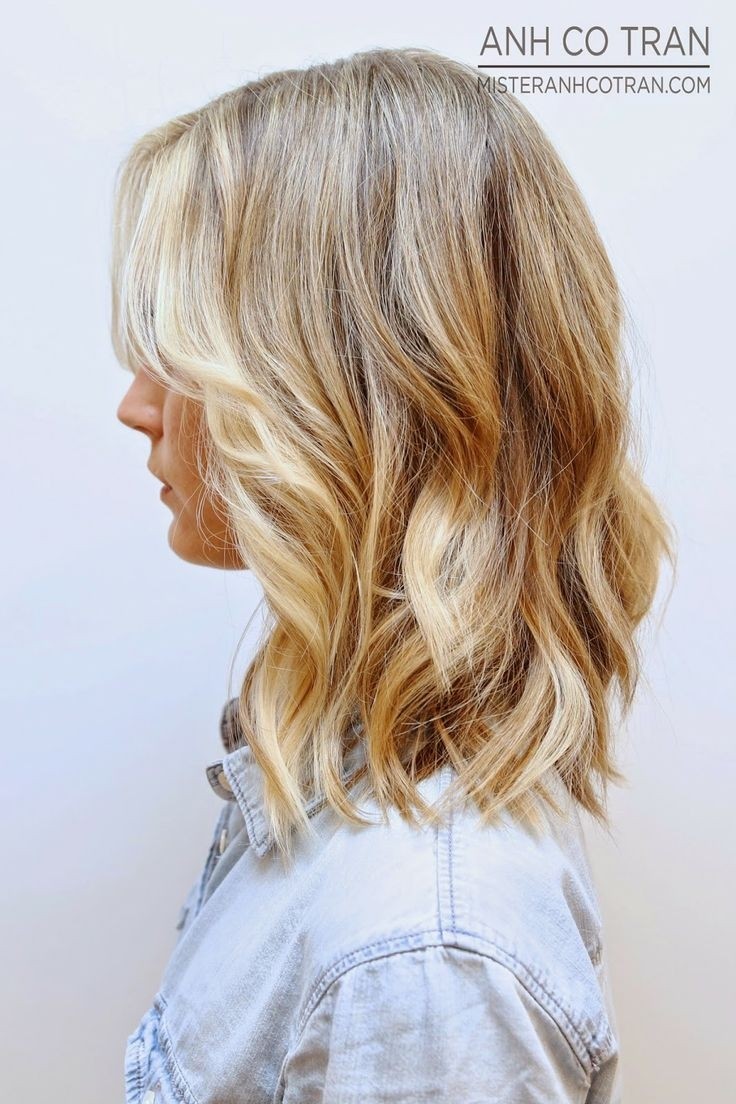 Casual-chic Medium Hairstyle with Soft Waves /Via
For a chic daily look, you should keep your hair simple yet somewhat different. The sun-kissed ombre effect works well to achieve this goal. It's quite a stunning hairstyle whether for work or holiday.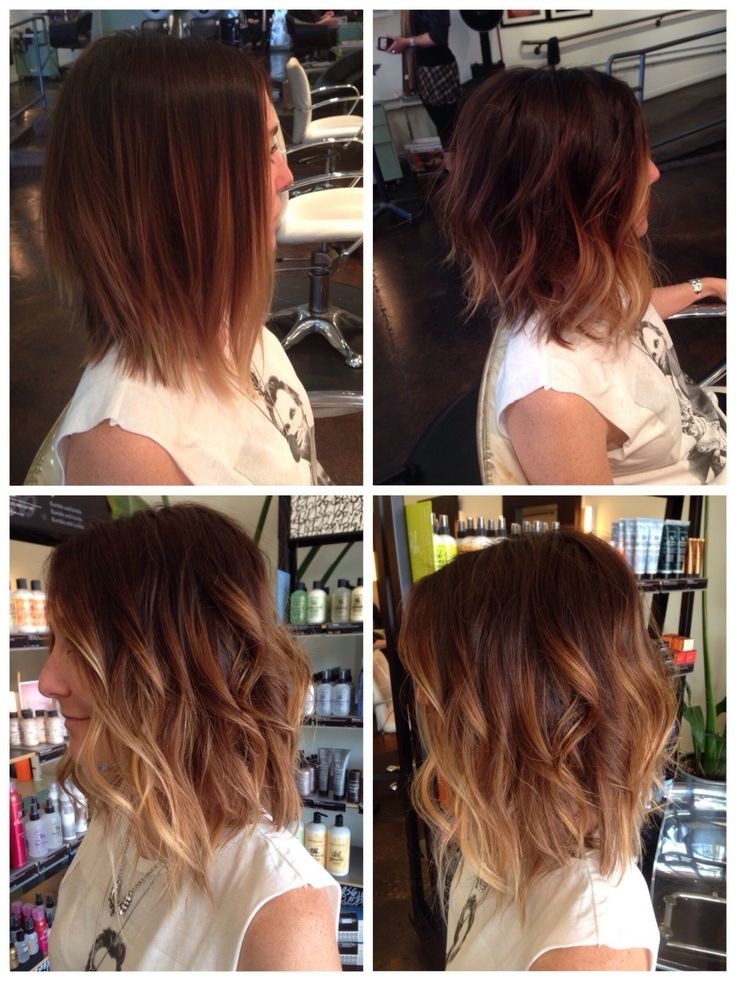 2015 Pretty Ombre Pink Hairstyle /Tumblr
This half updo hairstyle is quite pretty and romantic for women with medium hair. All the hair has been tied back and the beautiful face has been shown to the world. To make it stunning, you can add some colors to it just like the picture below. This ombre style goes from brown to pink, which makes the hairstyle more fairy.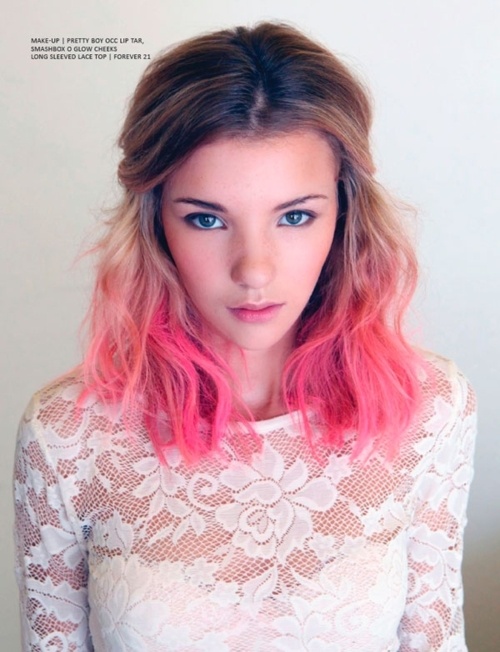 Edgy Chic Ombre Big Curls /Tumblr
The loose big curls are the most stylish for the party occasions, for there seems to be some romantic vibes in these soft curls. If you want your big curls more attractive, then just get some ideas from this ombre style.