There are a lot of women who like to wear black, simply because it's slimming. But being that wearing all black, from head to toe, is currently a fashion trend, we think it's about more than taking off a couple of (visual) pounds.
Black symbolizes elegance, power and even a hint of mystery. And we're all for women representing all three of these things! That's why we wanted to take a black article of clothing and then show you how to incorporate it into an all black look that will be nothing short of stunning (and sexy) on you.
Check these out these outfit ideas here…
1. Black leather pants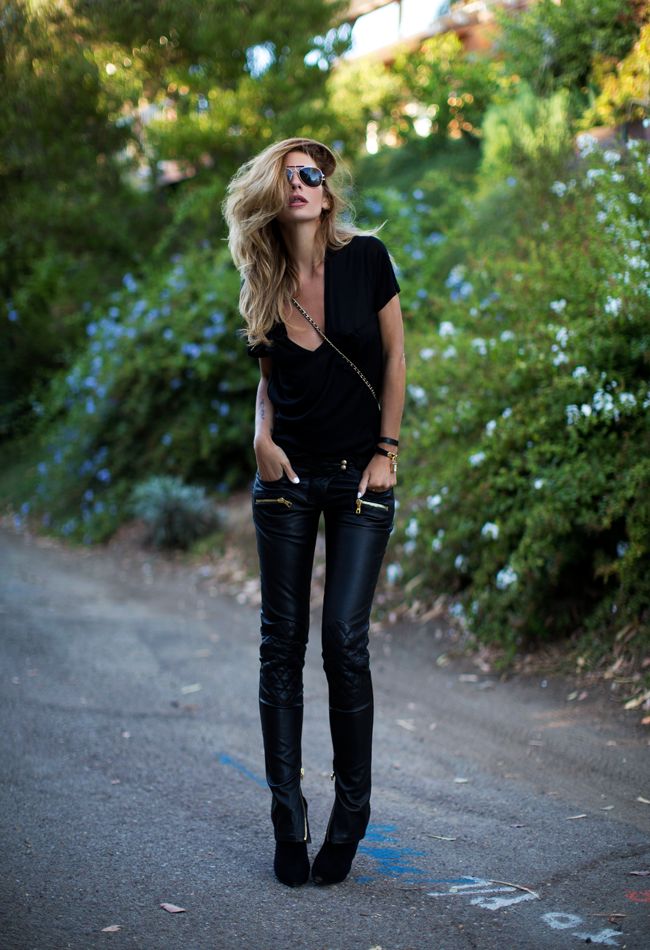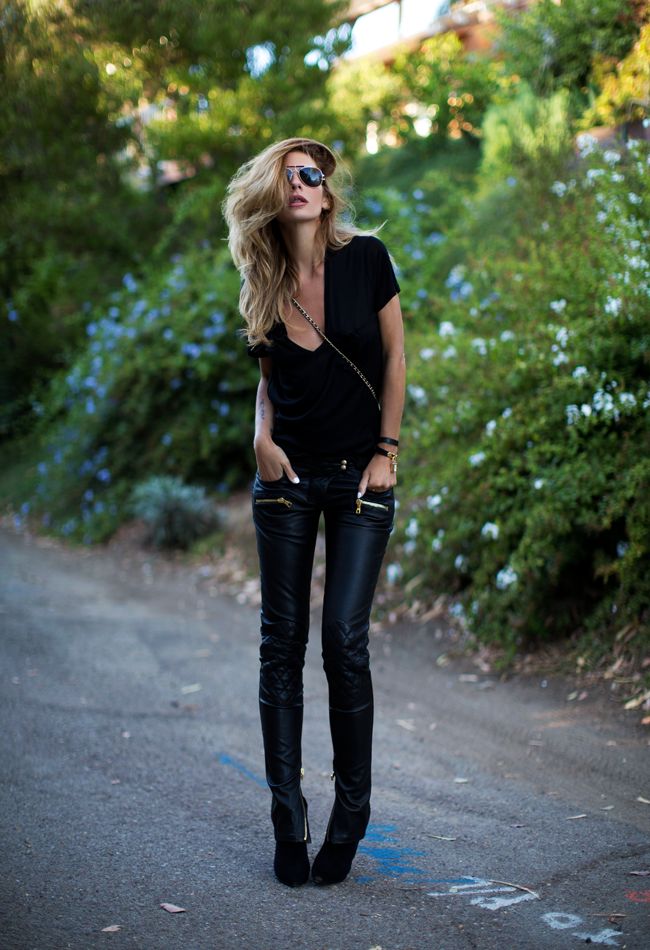 Yeah. She's killin' 'em with those leather pants. When you have some that hug your body like those, there's really no need for anything else but a black T-shirt and shoes.
2. Little black dress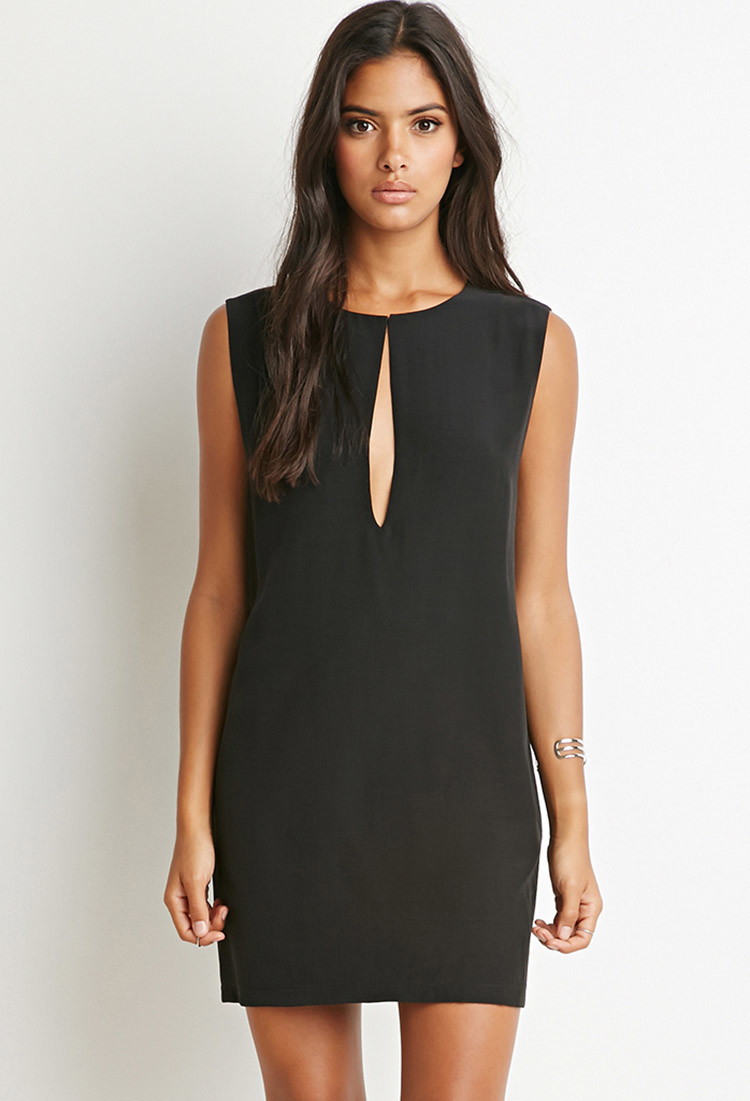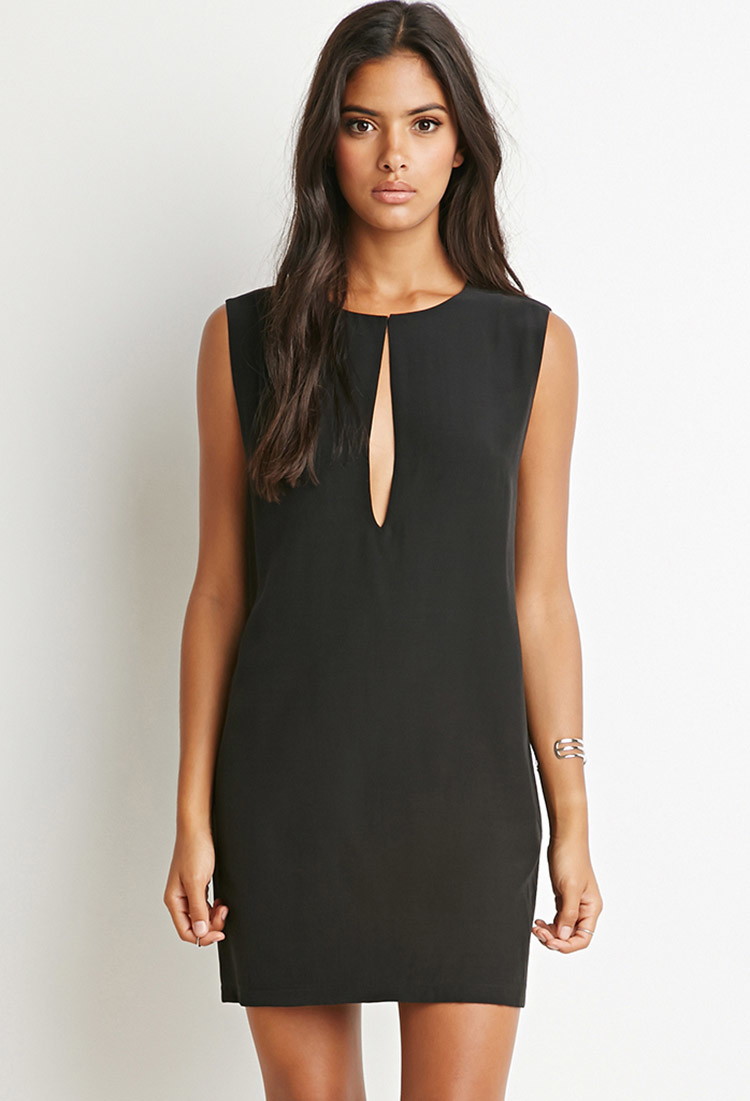 Public Service Announcement: Every women needs to have at least one little black dress hanging up in her closet. Do you?
3. Black poncho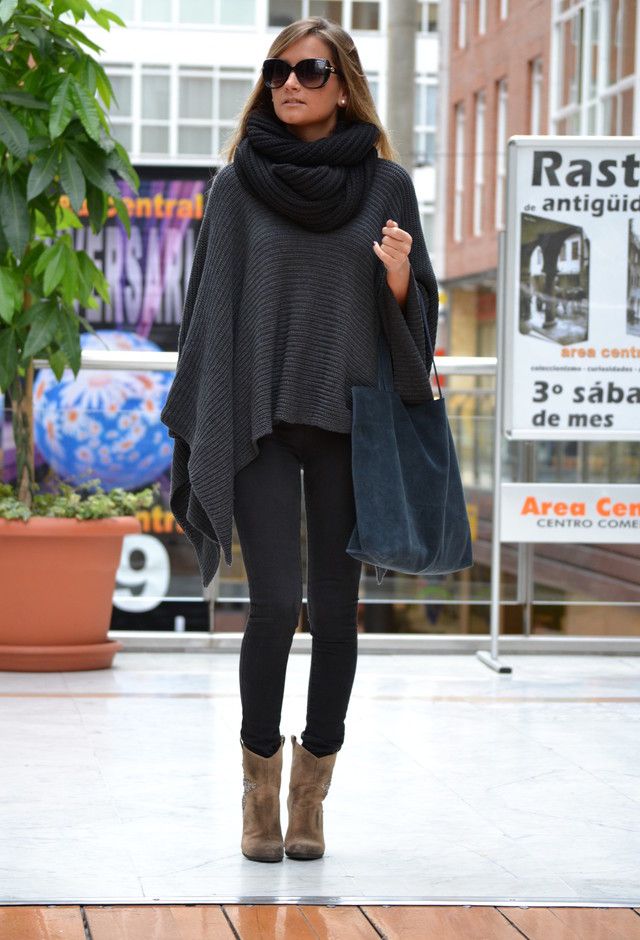 Ponchos are in this season. And the great hing about them is all you need to do is throw on a pair of leggings under them along with a cami and you're good to go.
4. Black thigh high boots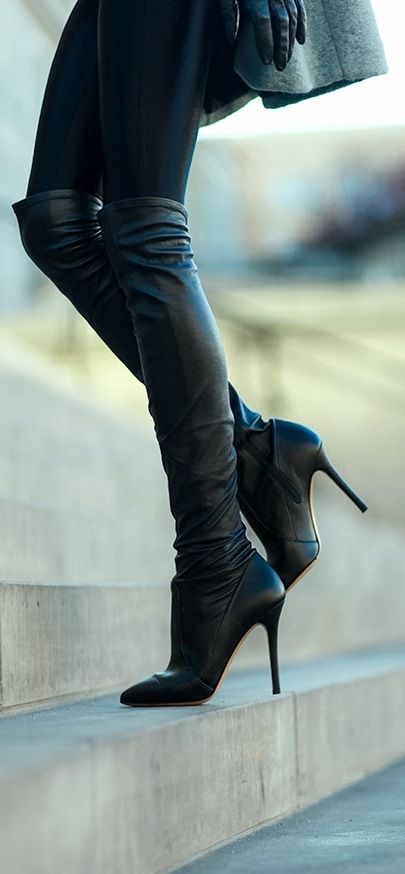 You don't have to try to be sexy with a pair of boots like these. They will do all of the work for you.
5. Black jeans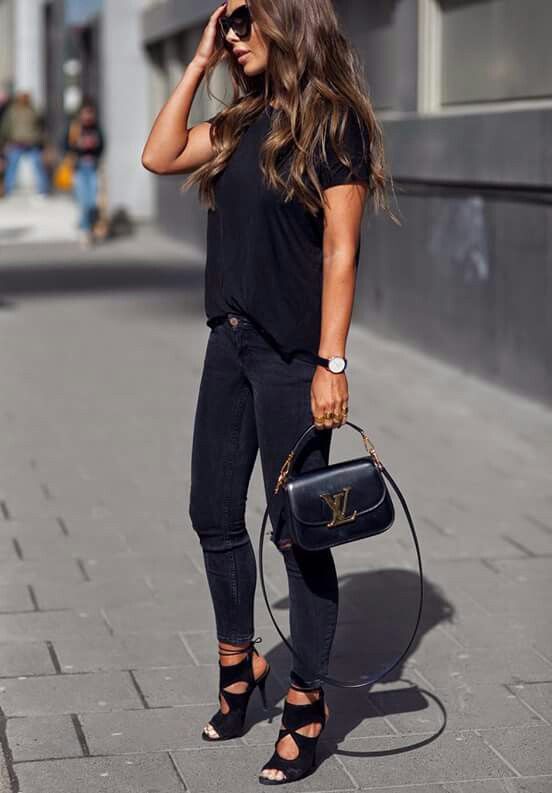 Yep. Every woman should own a pair of black jeans. Basically this picture tells the reason why. From head to toe.
6. Black sheer top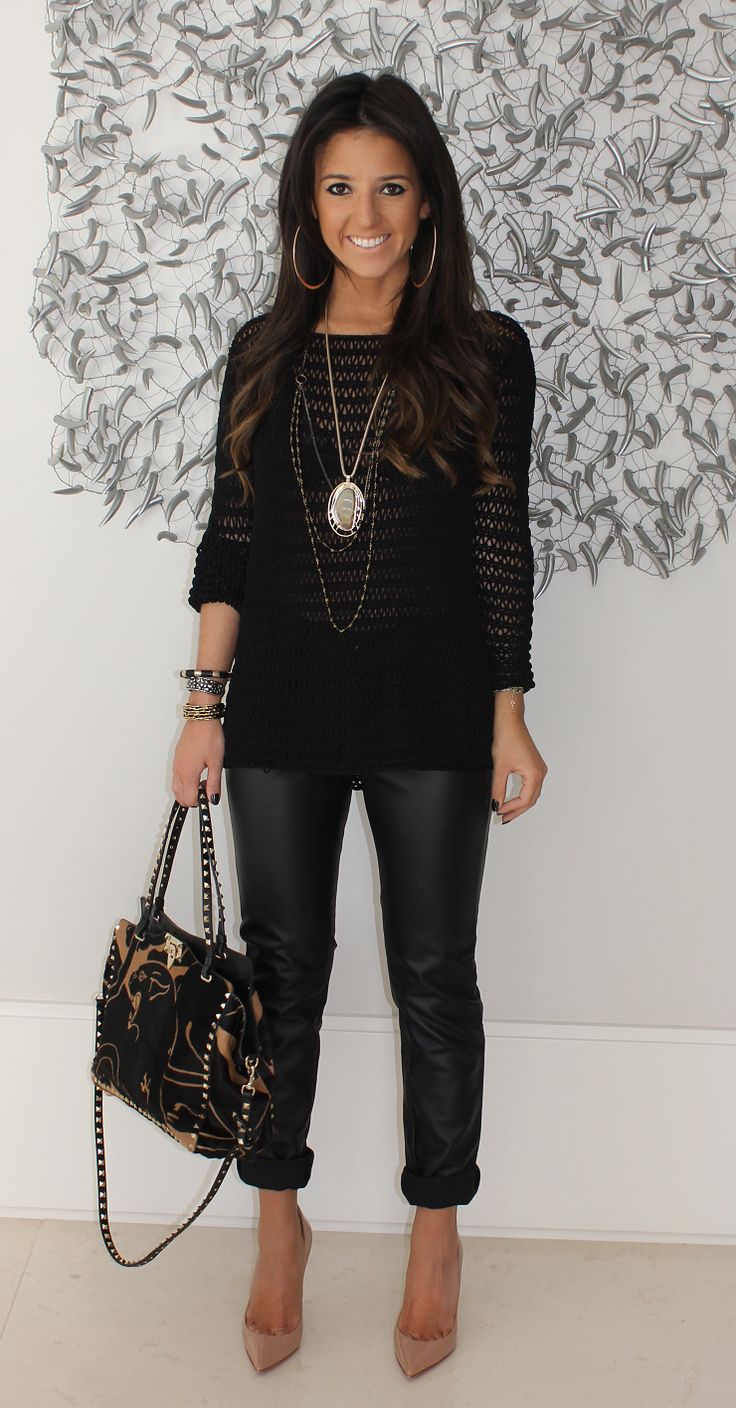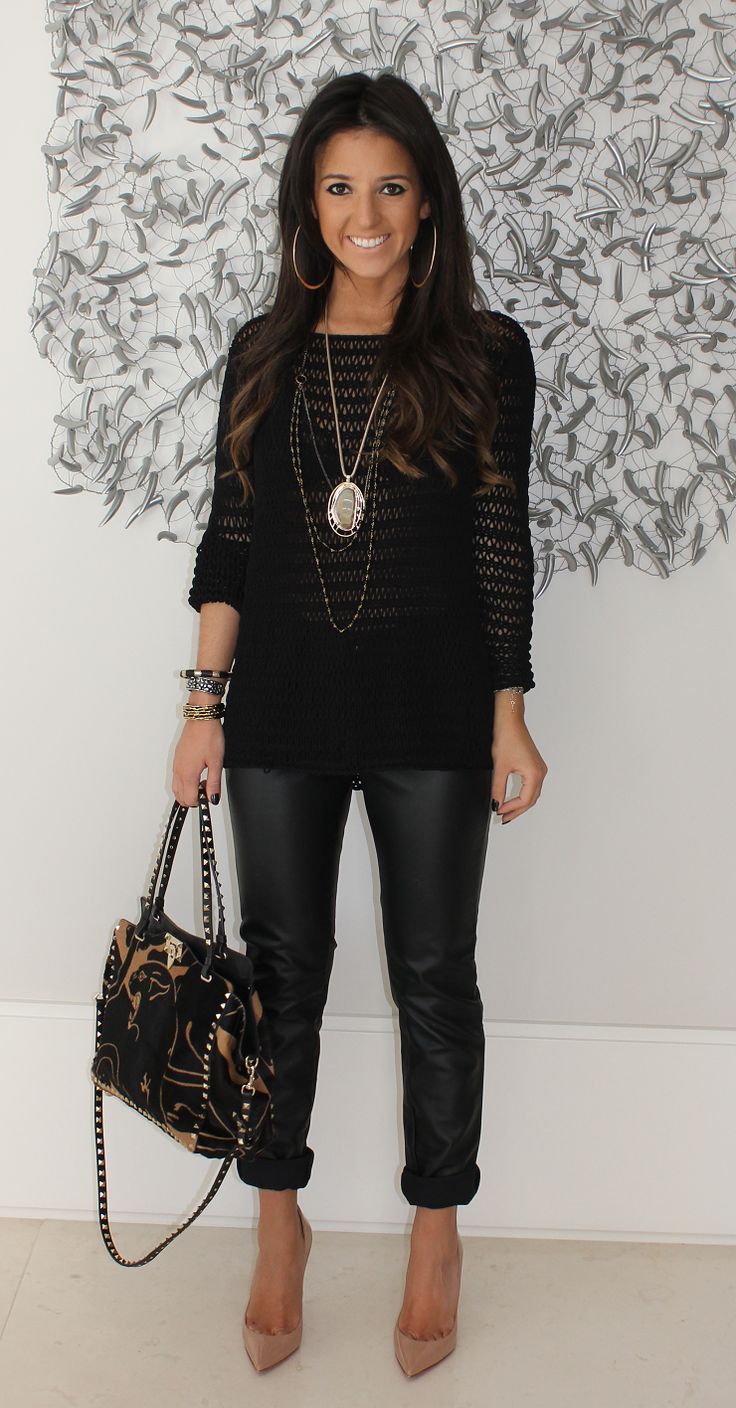 This sheer black top (with the black bra to match underneath) is a perfect date night look.
7. Black casual wear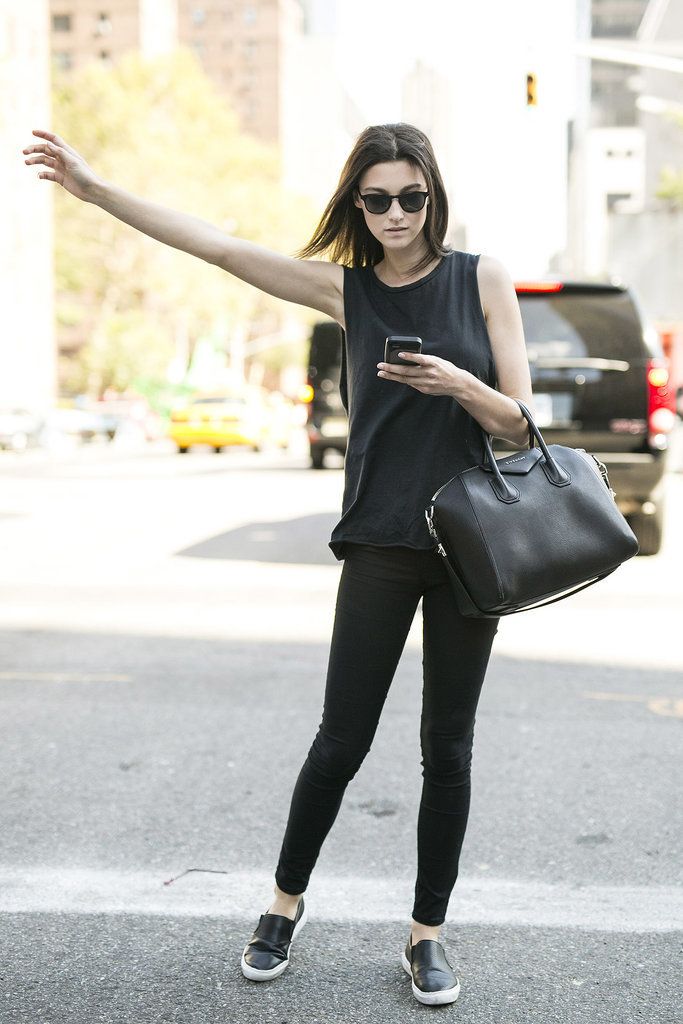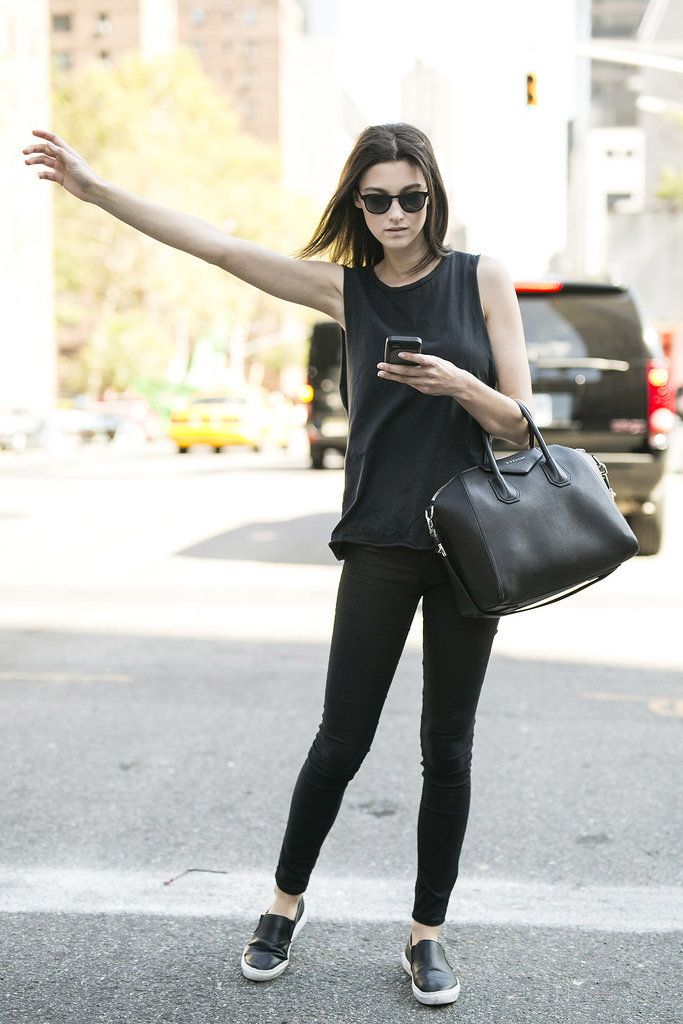 If you just need to run out to the store really quickly, you'll still look on point in an all black look like this one.
8. Black leather and pleather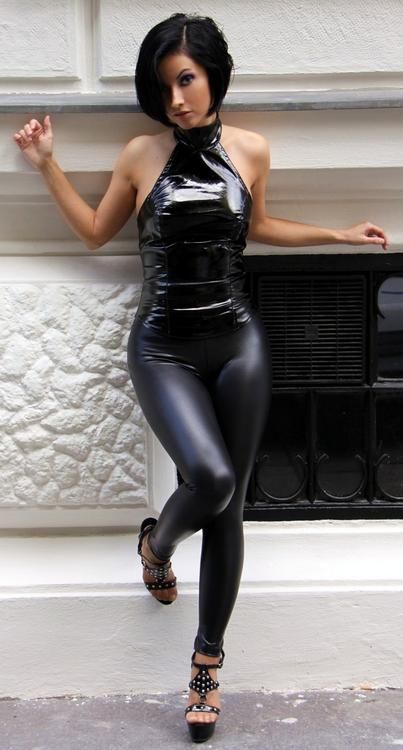 Word of caution: You're going to capture the attention of every single person in a black leather and pleather outfit. It's definitely not one for the wallflower, that's for sure!
9. Black maxi dress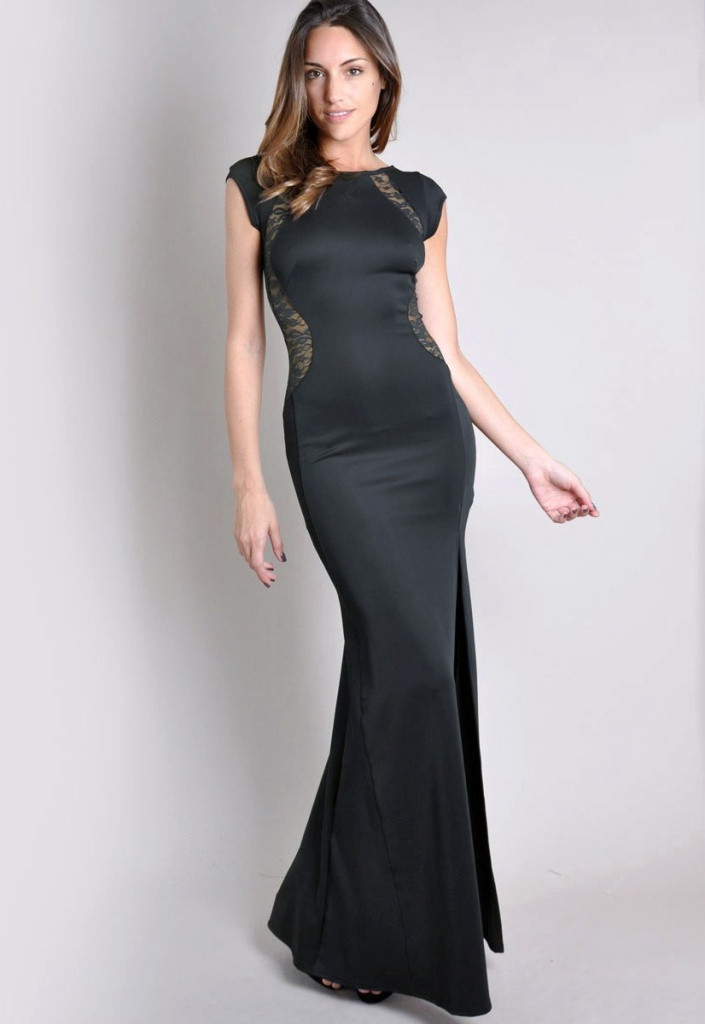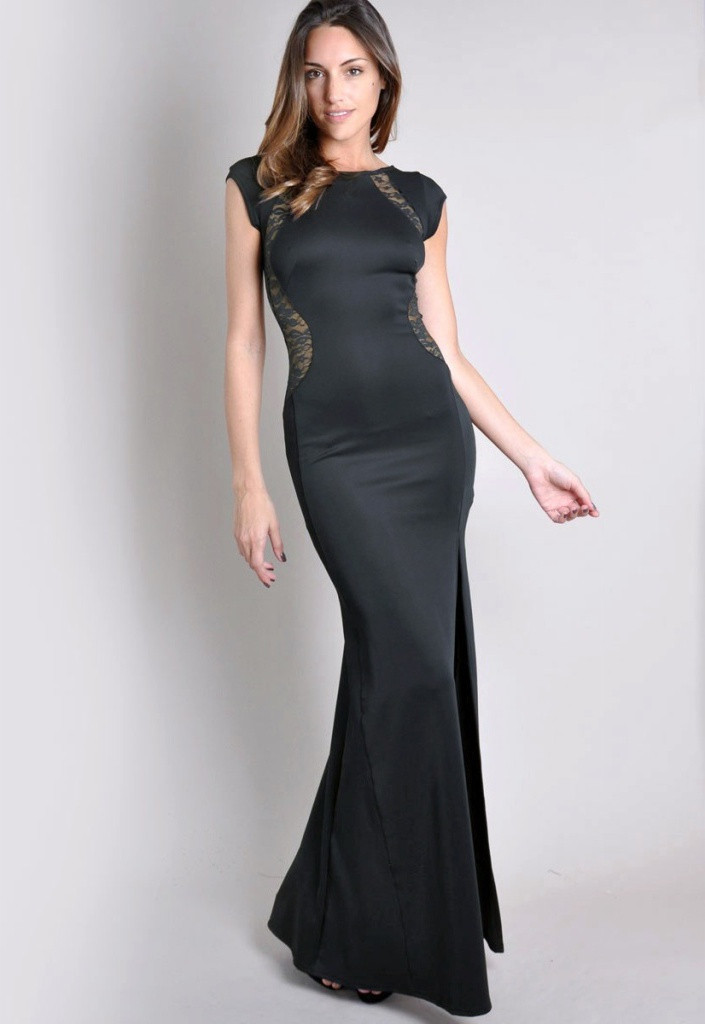 Sometimes, when people hear the word "maxi dress", they think of something that they can wear to work. But as you can see from this form-fitting on with the cut-outs on the side (love that!), it can be a semi-formal and formal look too. Especially when it's in black.
10. Black shorts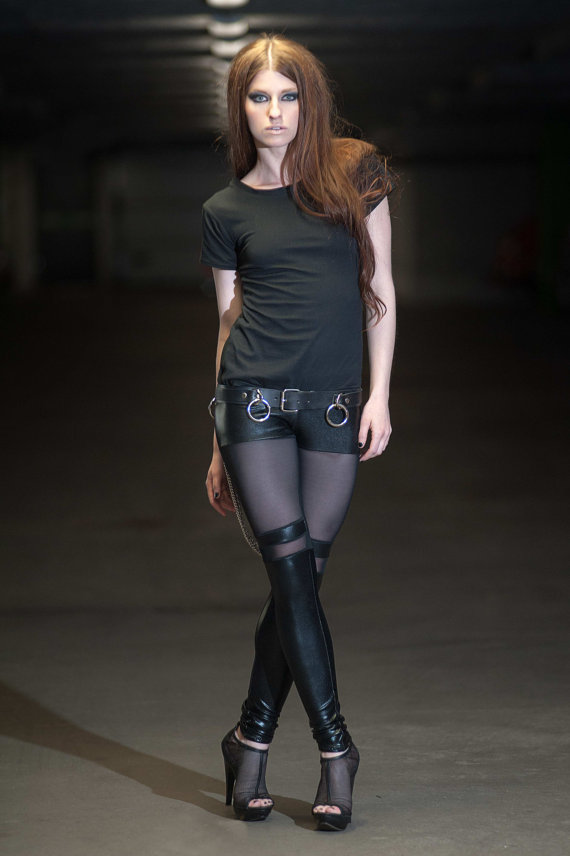 The grunge look is in. What better way to welcome it than with a pair of black shorts, tights and mesh shoes?
11. Black tuxedo suit

If you have a formal event coming up but the thought of wearing a dress turns you off in every possible way, you can always wear a black tuxedo suit. You'll be just as fashionable and some might dare to say even sexier. (Make sure to wear some show-stopping heels to complete the look!)
12. Long black sweater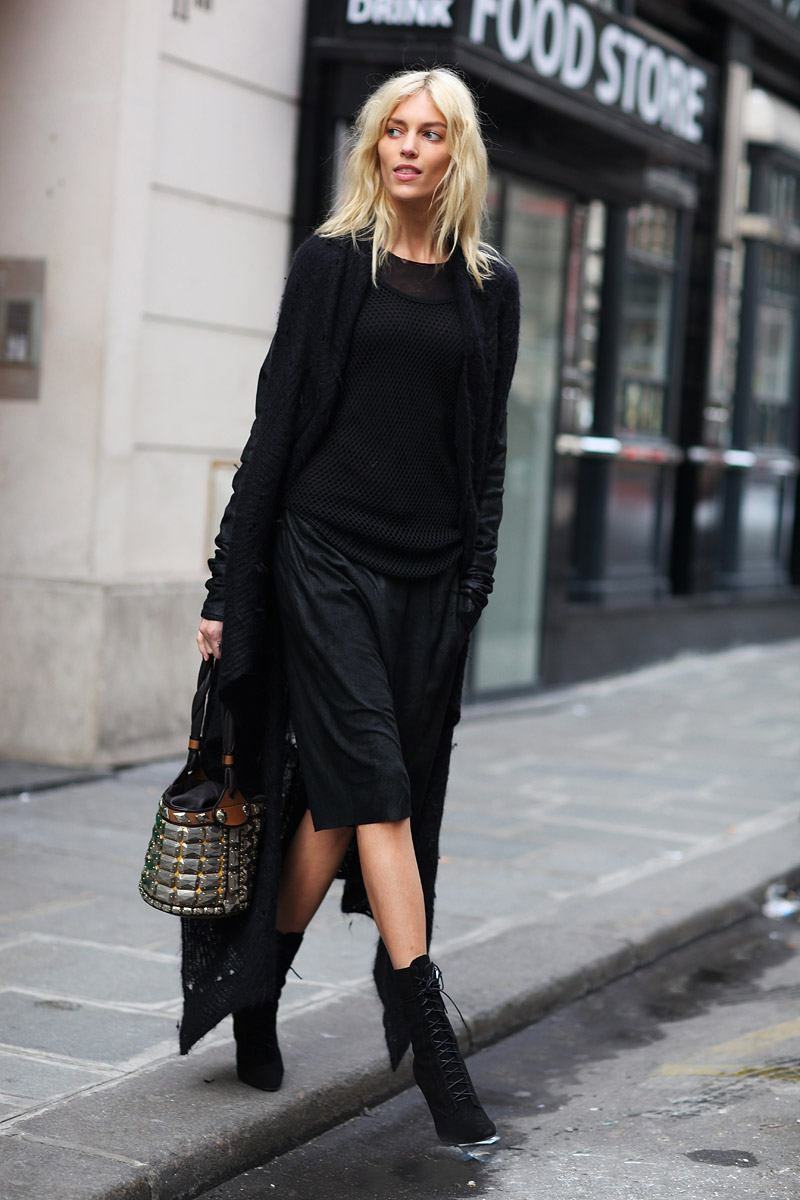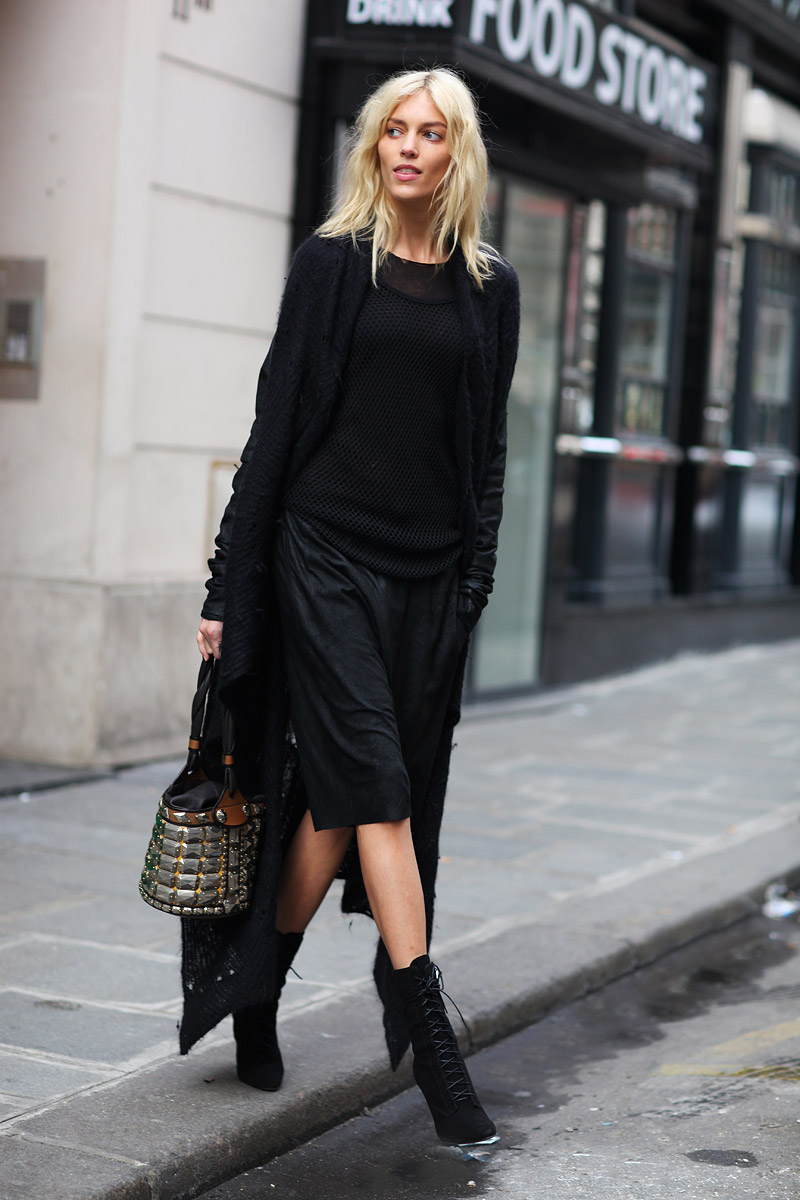 The fall weather can oftentimes be unpredictable. That's why it's always a good idea to have a long sweater. Preferably one that's in black because it goes with everything. Including all black outfits.
13. Black shirt and thigh-highs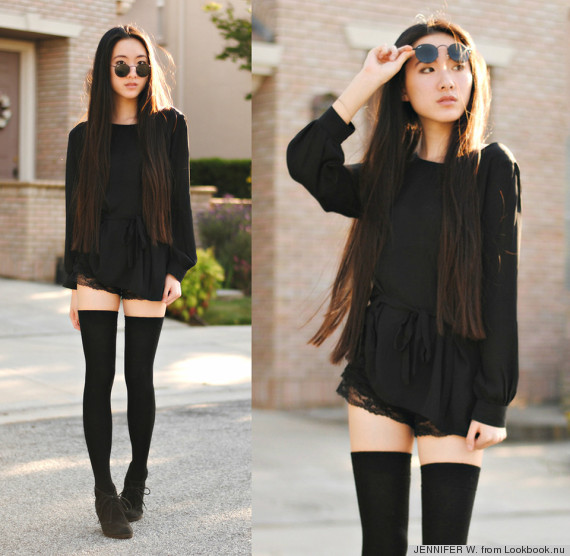 You'll need a black coat to go over this if you're trying to pull it over this fall or winter. But it's a cute look and also one that we like for dates.
14. Black big hat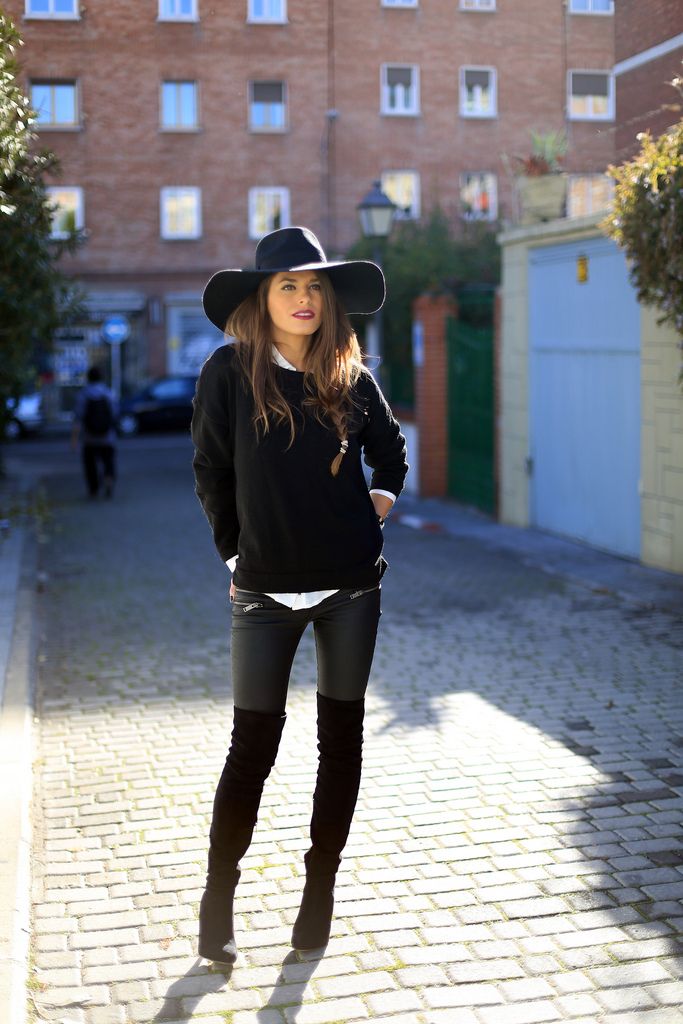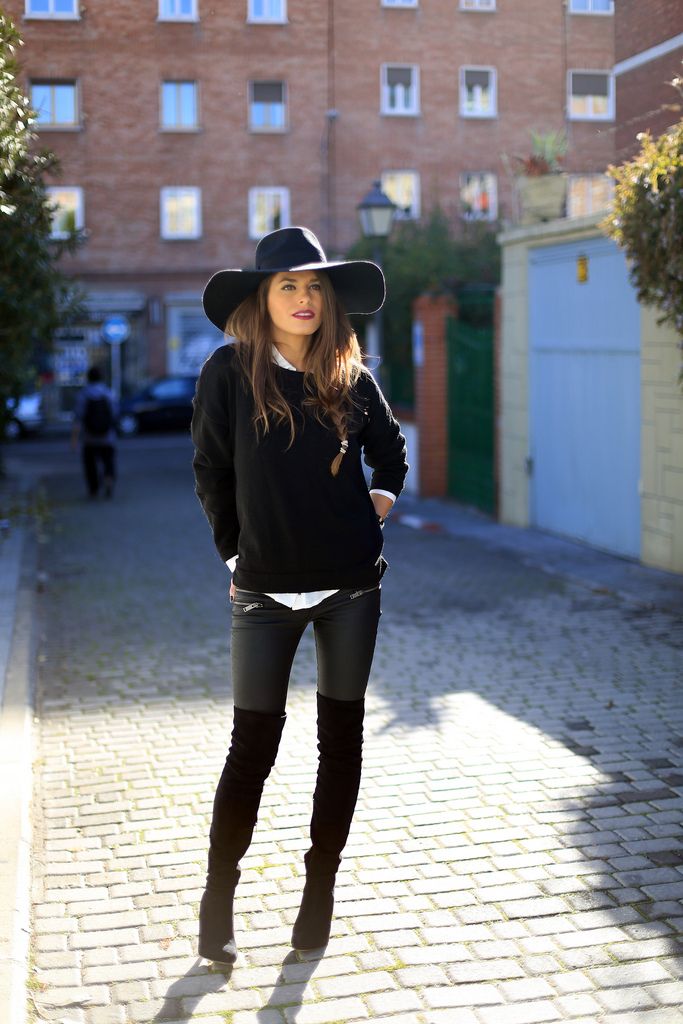 Without the big black hat, this look is hot. With it, it's scorching!
15. Black fur stole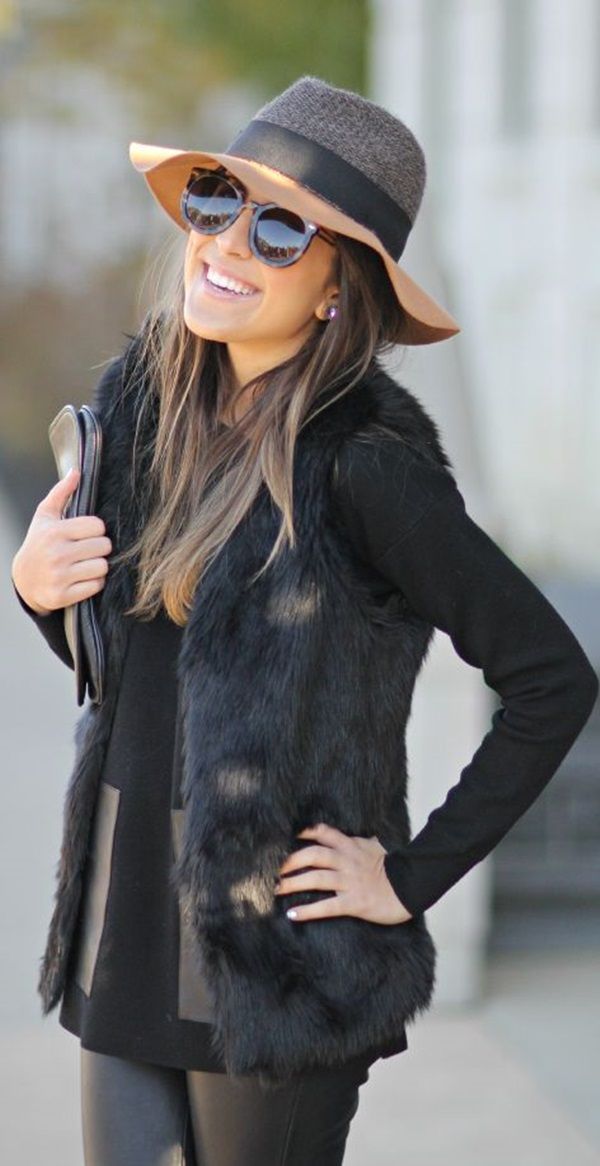 If you're someone who's not a fan of real fur, there's always faux fur. Either way, invest in an all black fur stole. It's something that you can wear for many winters to come.
16. Black business wear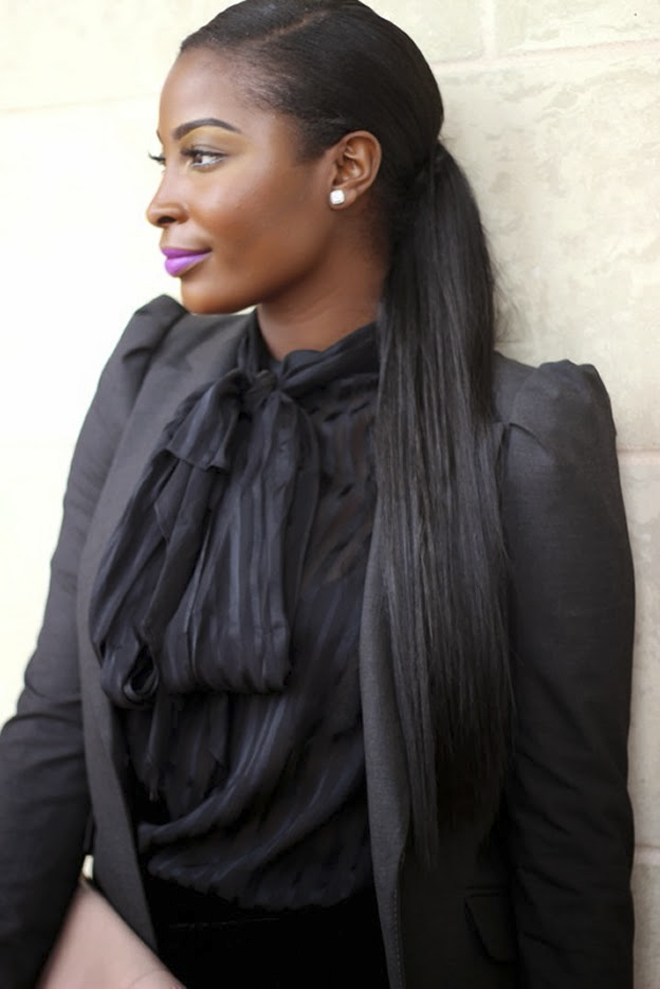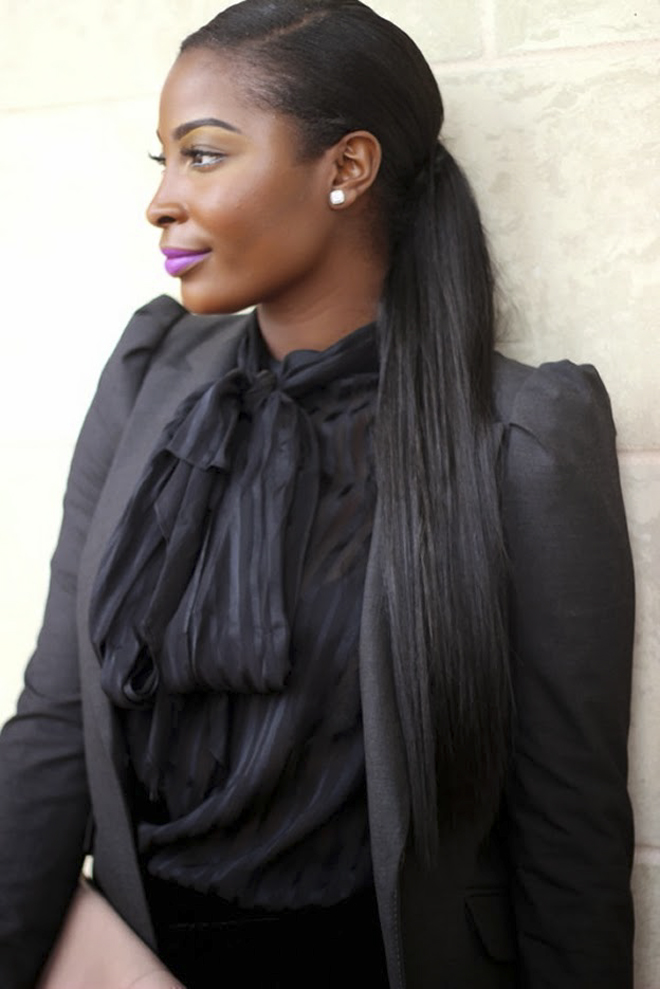 It's pretty easy to be sexy at work it the most appropriate way if you have all black on.
17. Black leather jacket

A black leather jacket sends the message that you're bold, confident and daring. Without saying a single word.
18. Black long sleeve shirt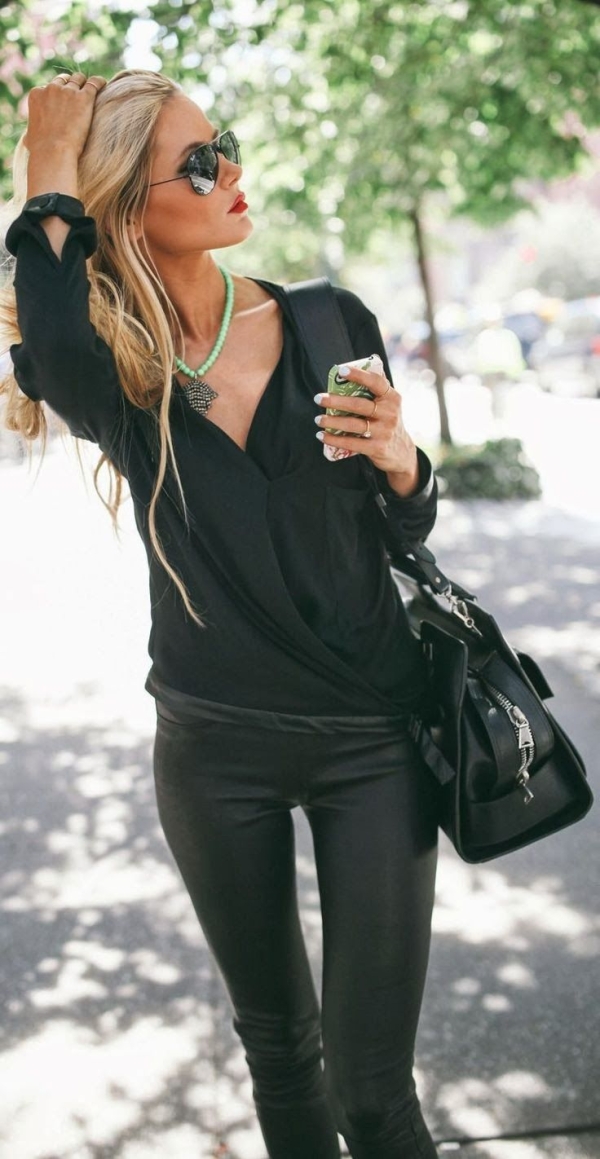 We like how she has on all black but then adding a hint of color via her jewelry. When it comes to fashion, it's all in the details.
19. Black leather skirt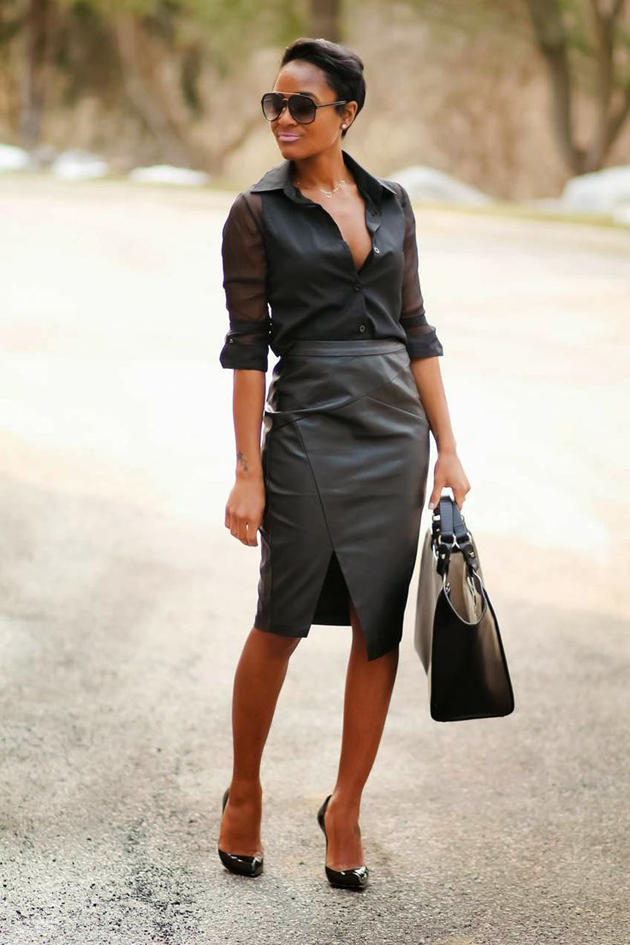 She's giving it to us. From head to toe. And definitely making us want to invest in a leather skirt of our very own.
20. Black with a pop of color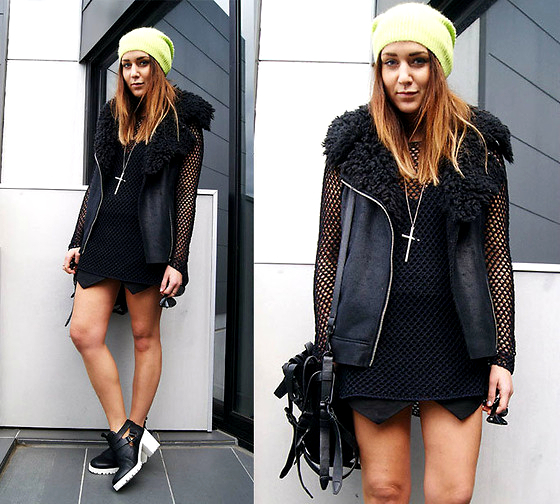 Here's another way to add a pop of color to any all black outfit. Whether it's your hat or your shoes, when going with an all black casual look, try something bright and bold. You'll love it.
21. Black tulle skirt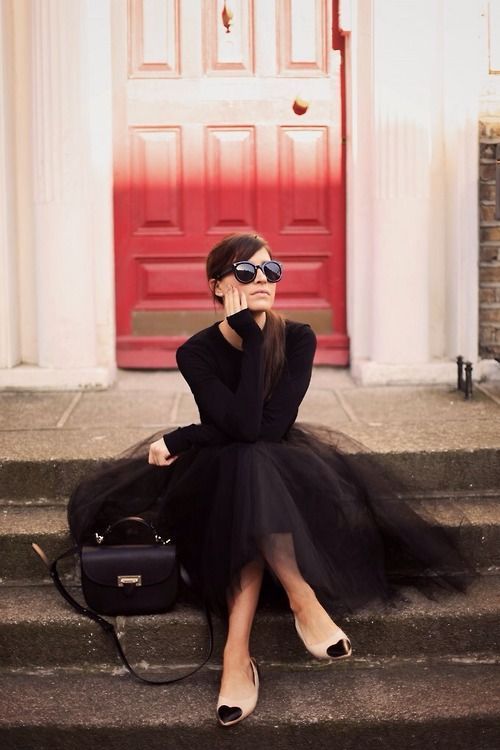 We adore tulle skirts! And when they're used to complete an all black outfit, we love them even more!
Do you love these all black outfit ideas? Find more fashion styles on stylesweekly.com