If you're someone who happens to have thin hair, you might've never thought that there were actual benefits that comes with that particular texture. But the reality is, there are several. You don't have to use as much product, your hair is able to get a decent amount of "hang time" and it is able to stretch a lot easier which makes some styling options more manageable.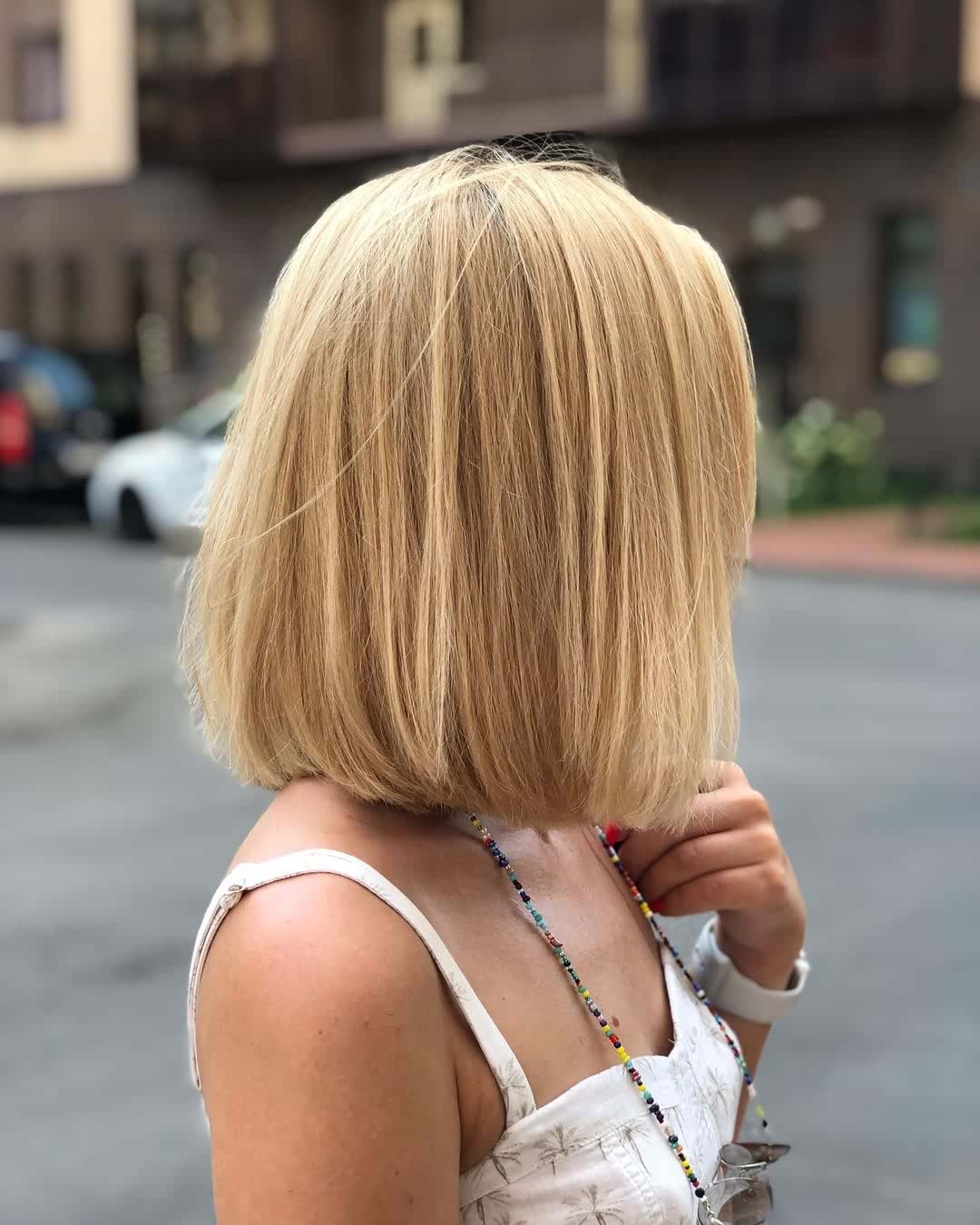 Keeping all of this in mind, you might be able to better understand why we think bobs are awesome for individuals with thin hair. But if you still need a bit more convincing, here are some simple bob looks that are perfect for thinner hair!
Ombre bob with middle part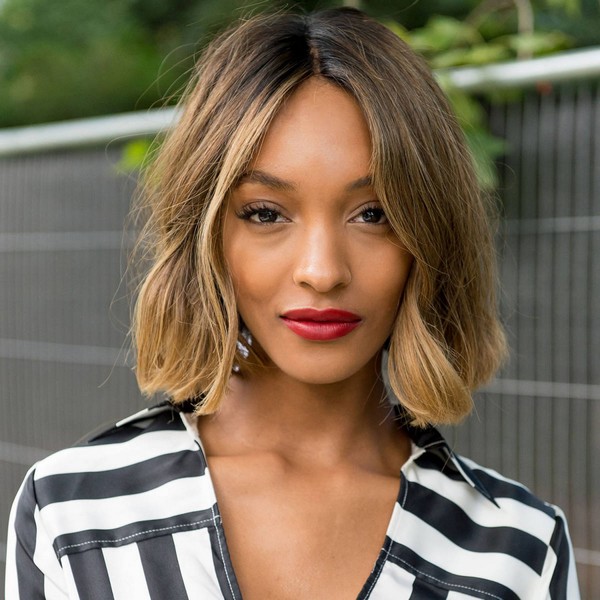 Ombre bob hairstyle for African American Women. Being that middle parts are in style right now, we wanted to show you a few different bobs that feature them. This bob is different from the one above it, mostly because it is a couple of inches shorter and the color? It's an ombre. One of the most classic color techniques, by far.
Wavy angled bob with blonde highlights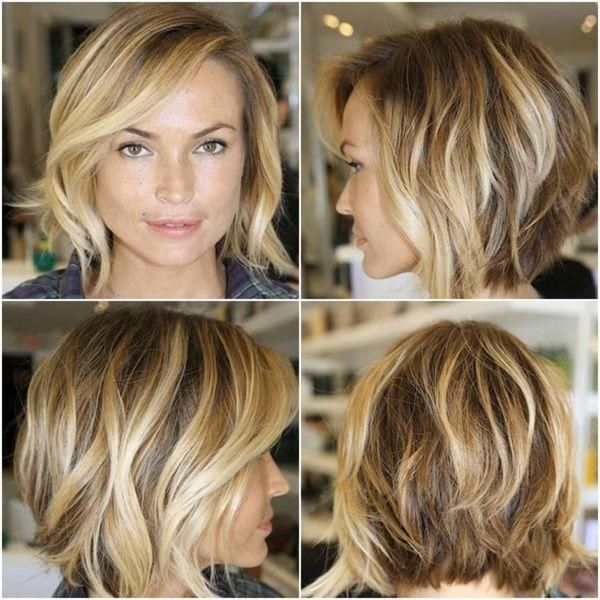 This messy bob hair style is cute, feminine and fun all rolled into one. It's on the shorter side, so it doesn't require a ton of effort to maintain. Plus, the A-line angle in the back adds a bit more texture to the loose wave patterns. The blonde highlights makes it look "beach ready", even if it's the dead of winter.
Platinum A-line bob with natural roots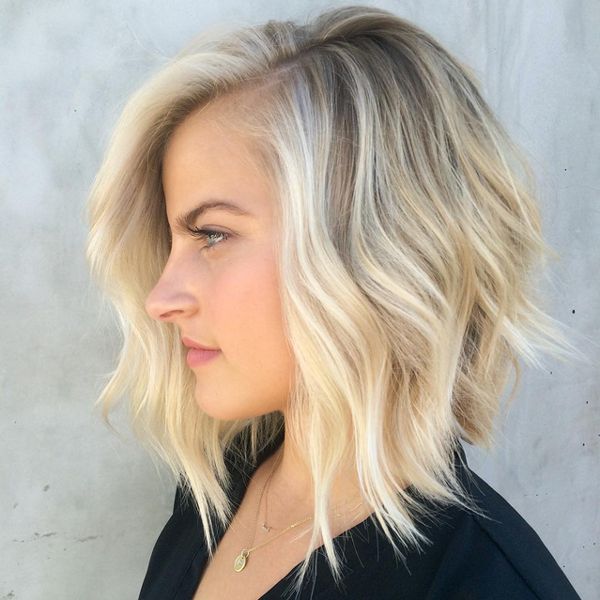 Bob hairstyle for Thin Hair. Yeah, whoever did her hair color did an EXCELLENT job because if she told us that she was born with it, we would probably believe her; especially thanks to the natural roots that are showing up top. This is a good look if you have thin hair combined with a wavy pattern. The A-line in the back makes it look hip and trendy.
"Choppy blunt" bob with middle part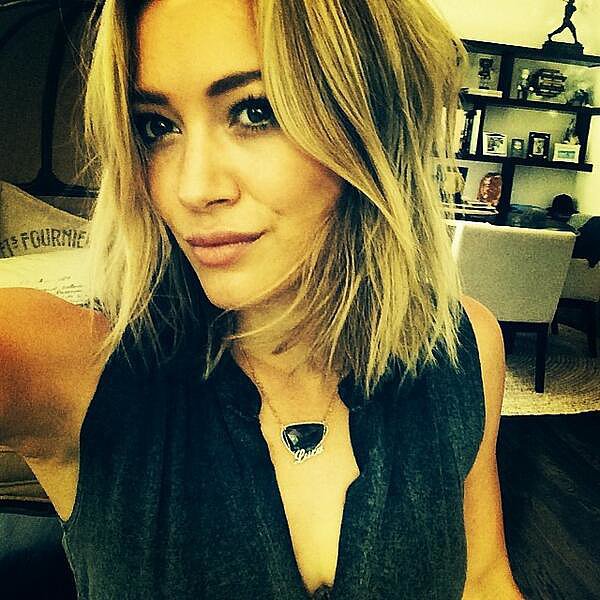 Cute bob hairstyle for women: As far as length goes, this is the kind of bob that is on its way to being a lob. It has a lot of long layers that look like they were cut with a razor which helps to give it a messy look. The middle part is certainly a great addition to the overall style as well.
Bone straight brunette bob with "bumped ends" and side part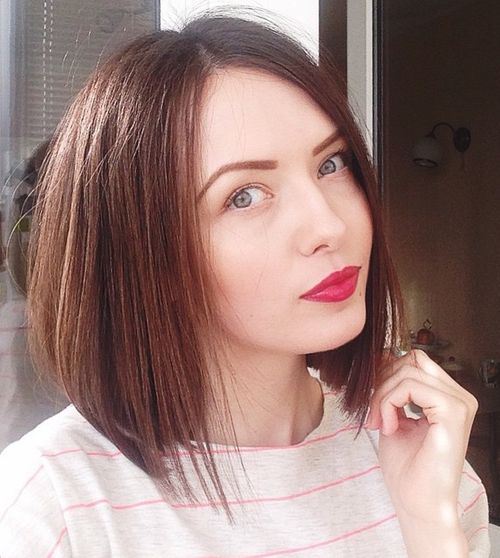 Red straight bob hairstyle for thin hair. Really, a bob doesn't get much straighter than this. It's a classic look for a sophisticated woman. If that's you, then you won't regret going with a style like this one. And how do you get the bend on the ends? Really big rollers or a big barrel curling iron should do the trick.
Very straight lob with blonde streaks and "messy" side part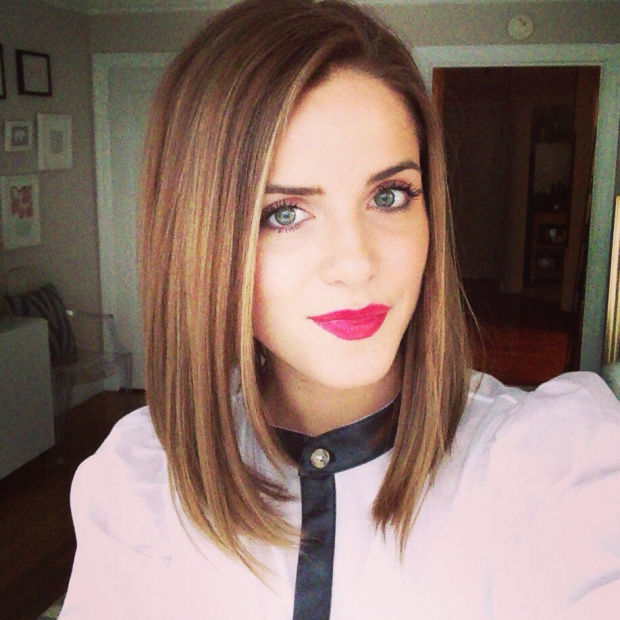 Long bob hairstyle for thin hair. This is basically a longer version of the bob you just saw. This would be classified as a long. Same straightness and same "bum" on the ends. Something different that has been added to this one is while it's a sweet caramel-color throughout her hair, the front has some blonde streaks to it. Plus, she probably used her fingers to put the side part in it.
Loose waves choppy bob with messy part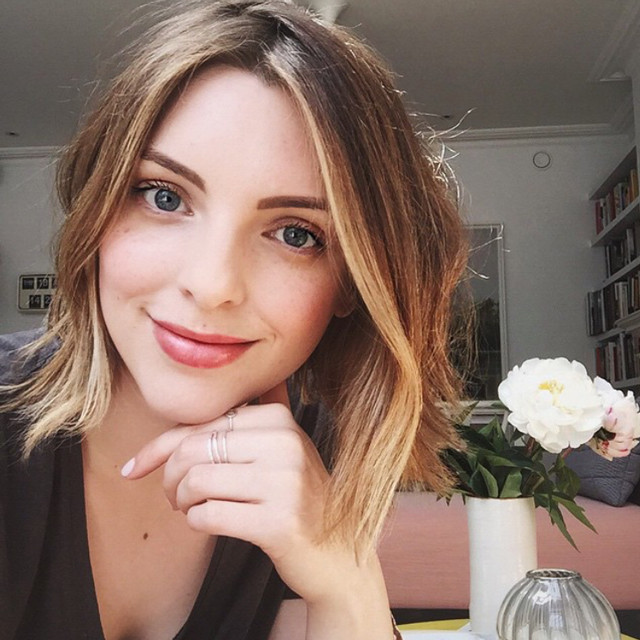 Here goes another messy part but doesn't it make this hairstyle look oh so put together at the same time? This is more of an air-dried style (which is a huge trend right now). And the great thing about having a wave pattern to your thin hair is it automatically helps it to look thicker.
Chin-length wavy blunt bob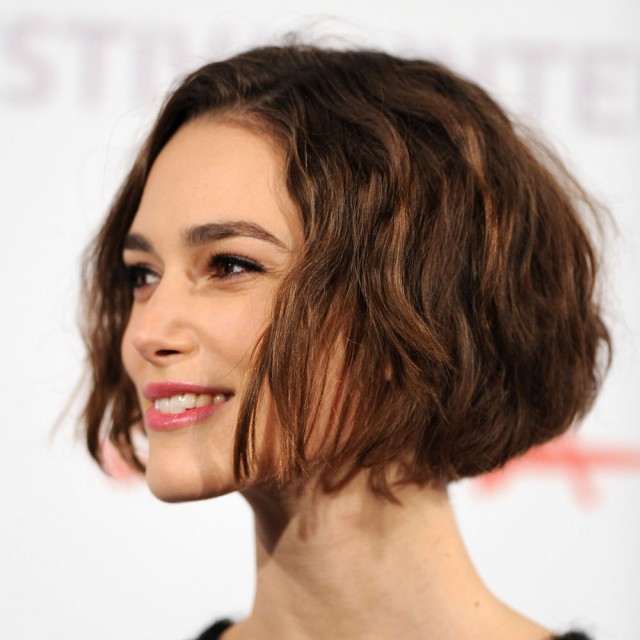 This bob has a slight A-line to it but not much. Mostly, it's supposed to look like a blunt bob. No muss. No fuss. Not a ton of layers (other than a little in the back to make it appear "stacked"). Just a cut that that "goes with the flow" in the sense of working with her natural texture—rather than against it.
Buttery blonde choppy bob
As simple bobs go, this one would be on the top of the list. Not a lot of bells and whistles but what makes it classic is that it goes beyond trends (aside from the hair color). It is a stylish look that will last and last for years to come. This cut is perfect for office.
"Messy" bob with shorter sides and longer front layers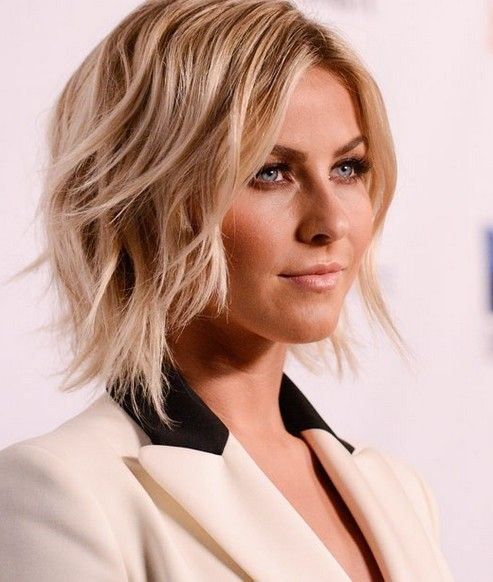 In some ways, this is like an A-line cut in reverse, simply because her hair appears to be longer in the back and on the sides and shorter in the front, although she doesn't quite have "bangs"…just choppy layers. And with all of the layers throughout it, the "messiness" is brilliant rather than disheveled.
Tri-tone smooth-n-sleek bob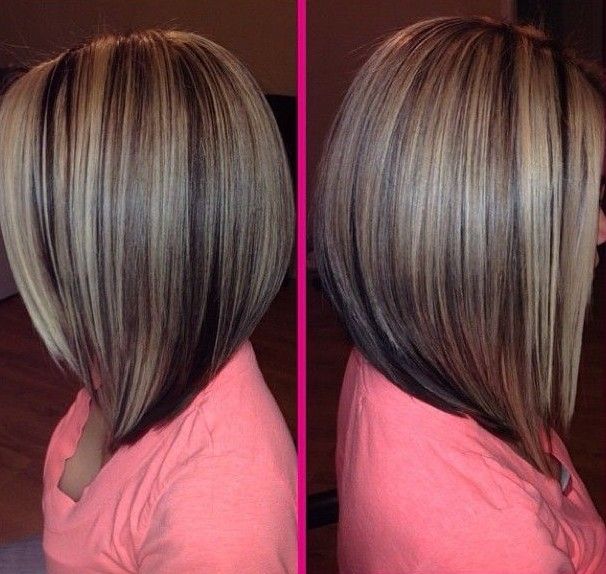 Wanna know why her hair appears to be a lot thicker than it probably actually is? It's because there are three different colors to it. The more intricate your hair color is, the more dimension it will have and the more voluminous it will appear. It's proof that you don't necessarily need weave to make your hair look thicker; just a great colorist.
Simple brunette bob with a few longer layers in front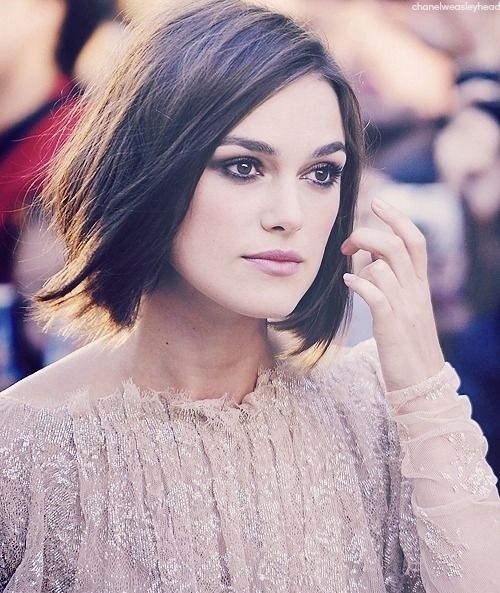 This bob is pretty simple. There is one feature that's worth taking special note of: the few longer layers in the front. We're willing to bet that this was cut with a razor in order for it to come out with such subtle results.
Sophisticated asymmetrical straight bob with side part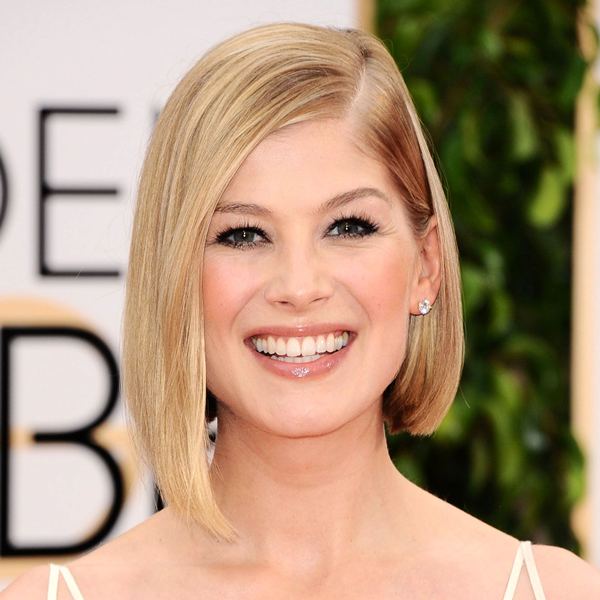 Since there are basically no layers in this bob, it is one that a young or mature woman can make happen. So, if you are an older woman who typically shies away from angles and asymmetrical looks, hopefully this will encourage you to step out and try something a little new and different. This blunt bob cut is great for square faces.
Brown-and-white lob with long layer bangs and side part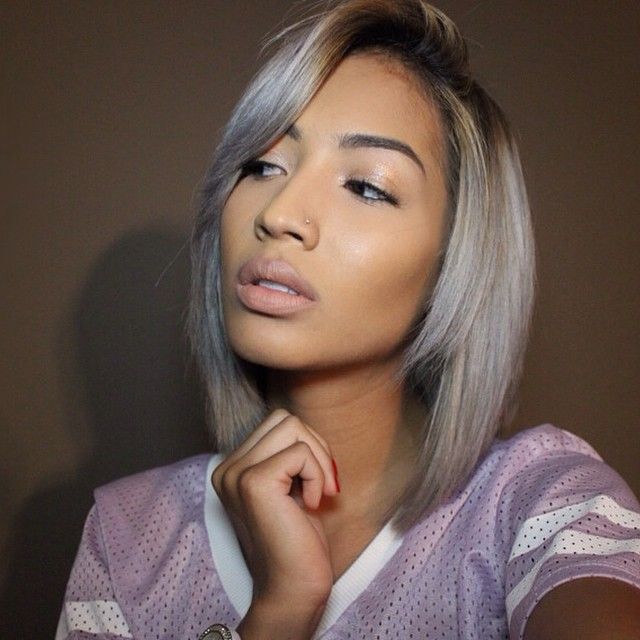 Short haircuts for 2016 – the trendy gray bob cut. Who would even dare to say that this isn't a sexy look? The length, the super unique color, the long bangs that are swept over to one side…everything about it is amazing! (Note: Make sure that if you go with it that you have fun with color, even if you go with a different combo. It really is the "icing on the cake" when it comes to this particular hairstyle.)
Brown classic bob with long layers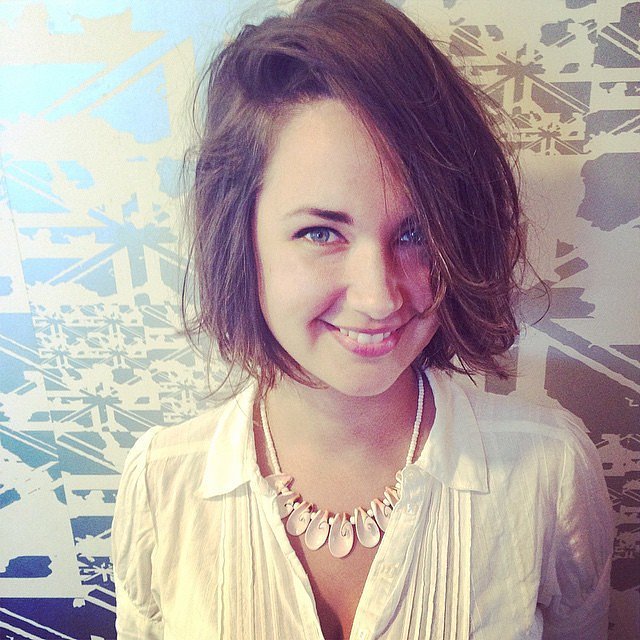 The reason why it can be a good idea to go with long layers when you have thin hair is because it can help to give your hair some movement without you having to opt of dramatic length in hairstyles. This is one look that proves our point perfectly.
Asymmetrical straight bob with with platinum color and natural roots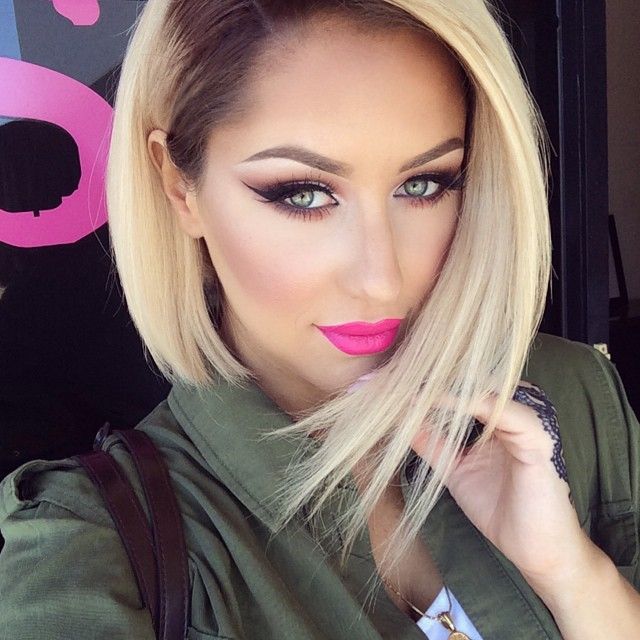 It's so modern that we're immediately in love. Chin-length on one side, considerably longer on the other. And you're able to see just how precise the cut is because her hair is so straight. Plus, the natural roots contrast gives the impression that it's a bit thicker than it probably actually is.
Messy medium brown lob with light blonde ends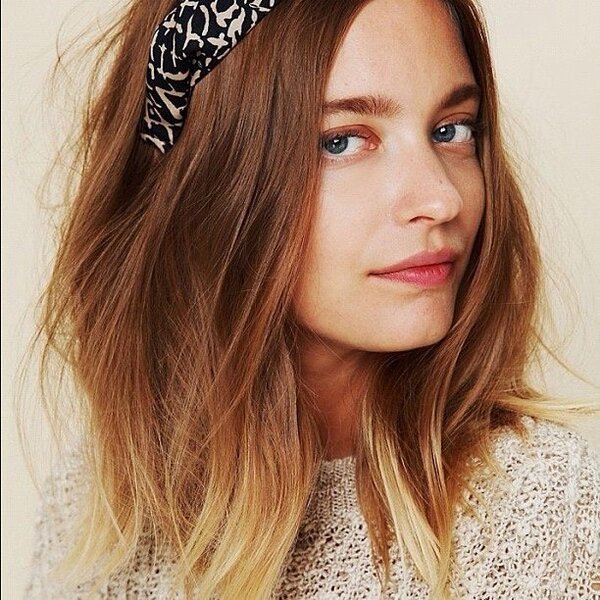 Some of the sexiest hair is messy hair. When it's tousled and it looks like you just woke up looking so naturally beautiful, you end up being the envy of your friends and the desire of the men who see you. Just add some blonde ends to your medium brown color and you'll have a look that you can keep for many months without ever going out of style.
Straight and sleek bob with grayish blue streaks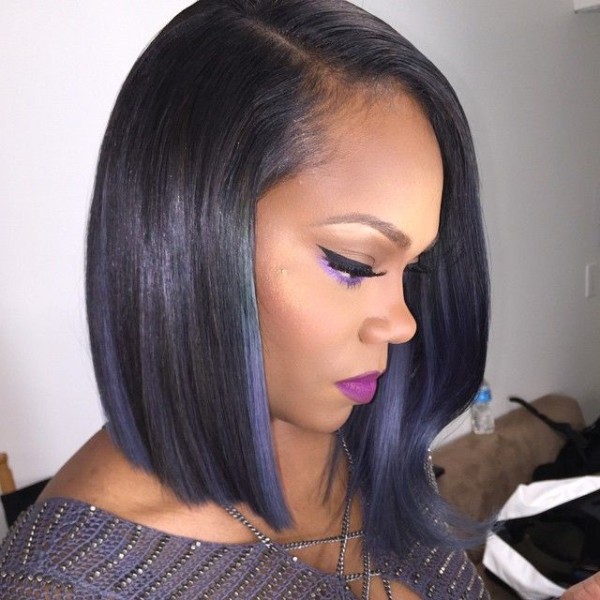 It's an exquisite cut. No doubt about that. (Do you see how one side is slightly longer with a bit of a wavy added to it?) What really sets it off, though are the blue streaks that are strategically placed all throughout it. It's proof that you can wear an "atypical color" and it still look really mature and appealing. You can find more blunt bob hairstyles here.
Platinum and buttery blonde bob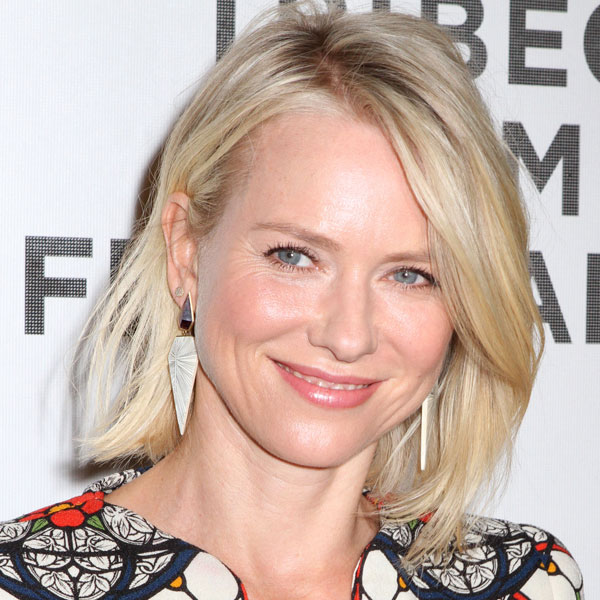 Bob hairstyle for round faces. Here's an example of how two colors from the "same family" can work so beautifully together. Platinum is a color that is striking. Buttery blonde is a color that is currently trending. Put them both together and you get results that are literally red carpet ready! This short blonde bob hairstyle is perfect for women over 50.
Wavy brunette lob with caramel highlights (and middle part)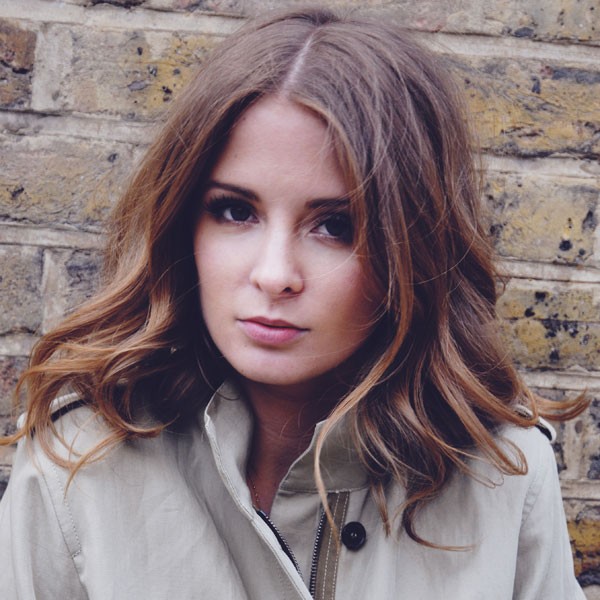 Highlights are a more drastic approach to color. We're a fan of them but we also like to sing the praises of low lights as well. They tend to soften one's hair color which can bring out some of the best in hair texture and even a woman's skin tone. Especially if they are a color like caramel.
Long layered platinum A-line bob with front twist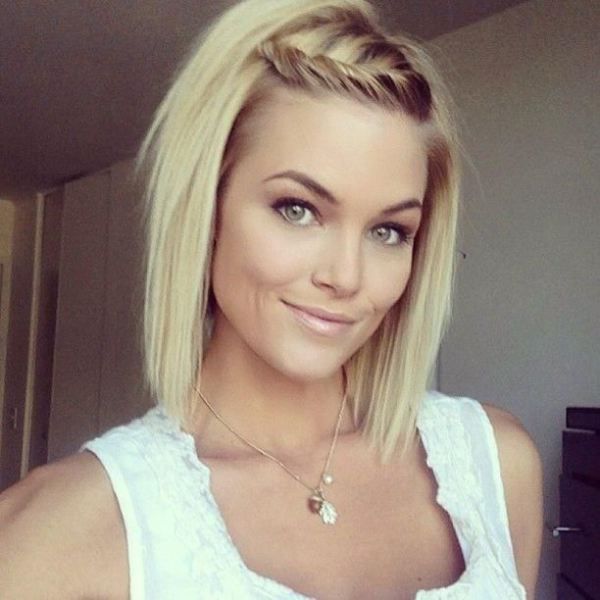 This is an amazing platinum color job! That said, here's another way to make straight hair work for you if yours also happens to be thin. As you can see, there are a few layers added in order to increase the volume. And there's a side twist on the front to make it a bit…adorable and flirty.
Classic straight "slightly choppy" lob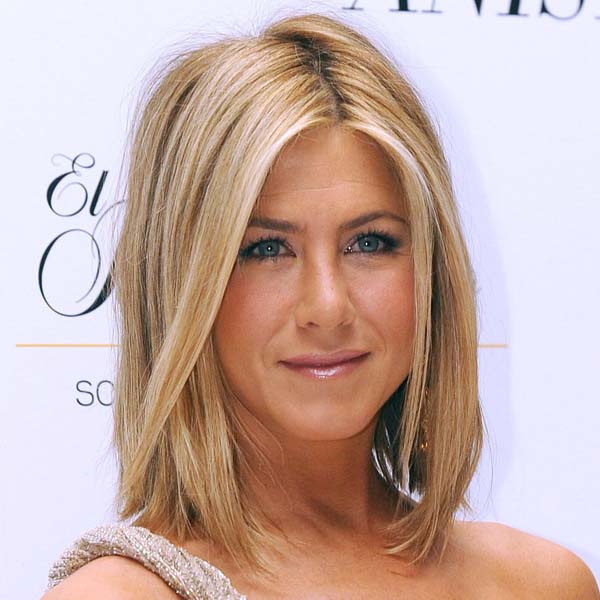 We already showed you a classic bob. Here's our take on the classic lob. Shears or a razor may have been added on the ends to give it somewhat of a "choppiness" but overall, it's something that is easy and elegant. Suitable for women of all ages.
Do you love these bob hairstyles? If not, how about the pixie cuts? Find more stylish hairstyles stylesweekly.com