Find Jennifer Lopez's Latest Hairstyles in This Gallery. Including Long Wavy Hairstyles, Elegant Updos, Sexy Medium Hairstyles Etc.
Jennifer Lynn Muñiz (née Lopez; born July 24, 1969) is an American actress, dancer, fashion designer, perfumer, philanthropist, producer, recording artist and television personality.  Jennifer Lopez's hair color is brunette, and she loves to wear long wavy hair styles very much. Jennifer has tried a lot beautiful hairstyles : Brigitte Bardot, 60s-inspired hairstyles; long and smooth with a full fringe, sexy side parting wavy hairstyles, structured chignons and more. Check this gallery bellow.
Jennifer Lopez Long Hairstyles: Casual Daily Wavy Hairstyle with Bangs for Women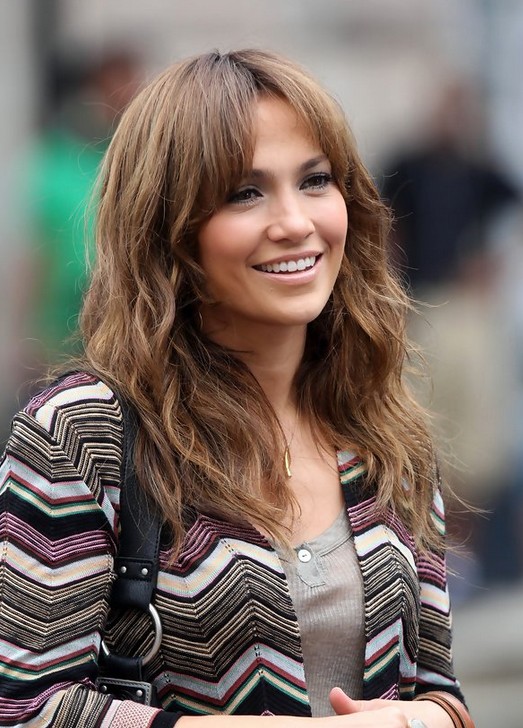 It is unlikely there is a hairstyle that would really take away from Jennifer Lopez' stunning features, her face really glows against the backdrop of this rather washed out and tired style. The waves would be beautiful if they were sleeker, as it is the hair looks quite dry or overstyled. The colour is faded but there are hints of highlights that lift the colour from being too flat.
 Jennifer Lopez Hair Styles:  Caramel Wavy Hairstyle for Women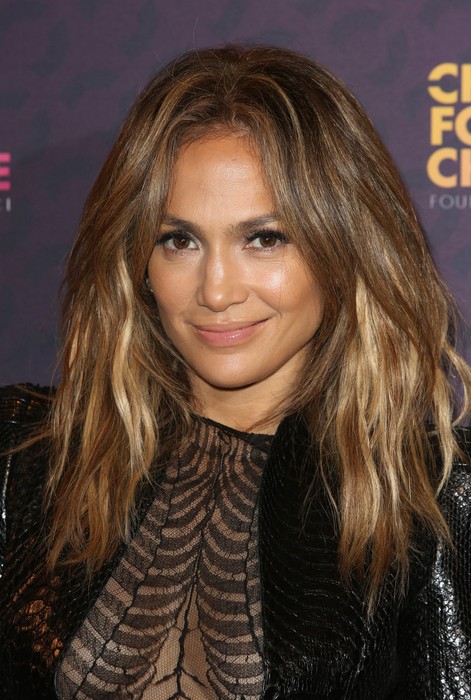 This tousled style is saved from looking bland by the flashed of caramel blonde that peek through from the under layers and lift the whole look. Texture is provided by the thick layers and loose waves which have a casual, 'dropping-out' look. The volume here is truly impressive, lots of oomph means lots of impact and this style certainly has impact.
Jennifer Lopez  Updo: Classic Braided Bun for night out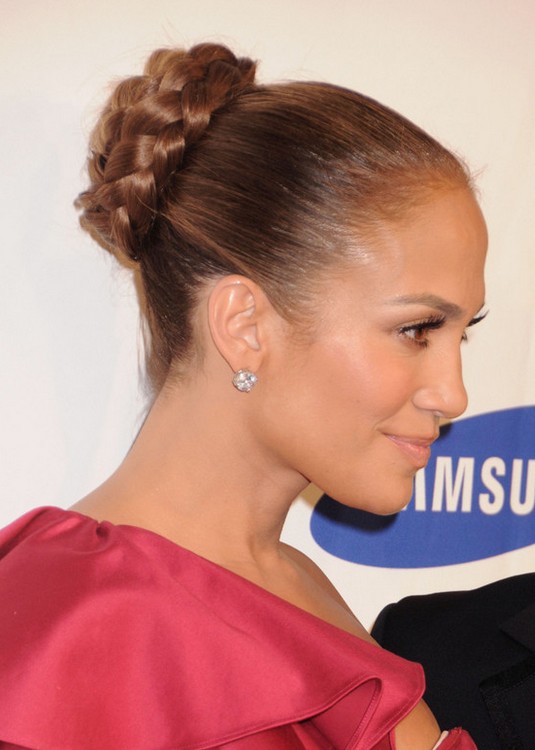 This is a difficult look to pull off but Jennifer Lopez manages to look stunning thanks to her strong features and great facial symmetry. With the hair pulled tightly back from the face, a style can look harsh without some loose strands or a fringe to frame the face. Here, however, J. Lo opts for a stunning braided bun – the lengths of the hair are braided and wrapped around to form the bun shape, and worn high on the head, this is an elegant up do for any occasion.
Jennifer Lopez Retro Hairstyle: Elegant side parting long wavy hairstyle with highlights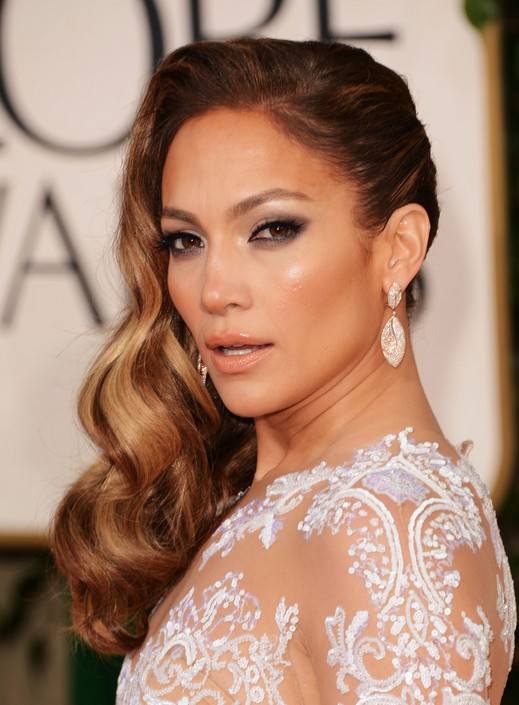 Jennifer Lopez makes the most of the long thick locks with this retro-inspired hairstyle that works perfectly with the vintage lace look. The colour of her hair is perfect for this style; darker close to the head with golden streaks through the lengths. The swath of curls and waves along the side of her face show off those amazing cheekbones to perfection.
Jennifer Lopez Messy Updo for Women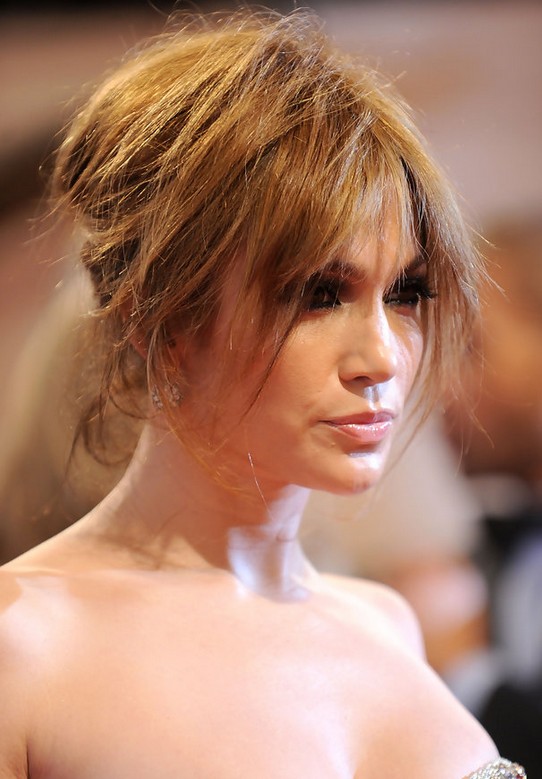 Is this messy updo too messy? The jury is out, but there is no denying that the style frames Jennifer Lopez' face beautifully. With an elegant outfit for a big occasion, a messy updo can bring a touch of rebellious charm and carefree, effortless chic to a look. The dark eyes, peering from the loose strands of hair are a triumph, whatever you make of the bed-head look.
 Jennifer Lopez Hairstyles 2014 – Latest Hairstyles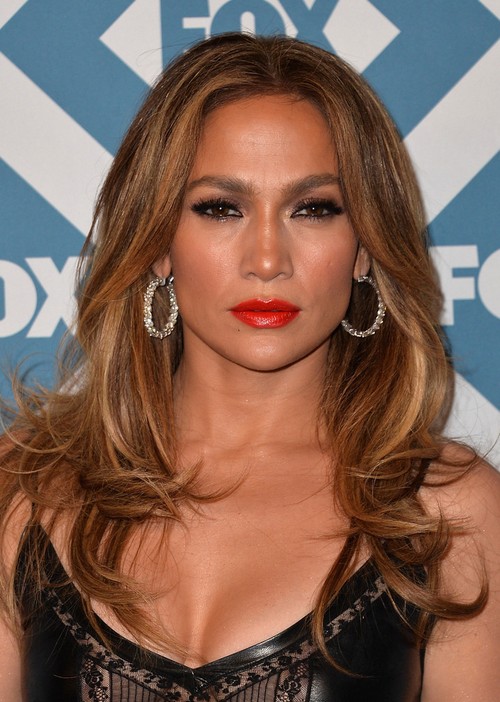 Jennifer Lopez let her hair loose in sexy waves at the Fox All-Star party.
Sexy long wavy curly hairstyle for women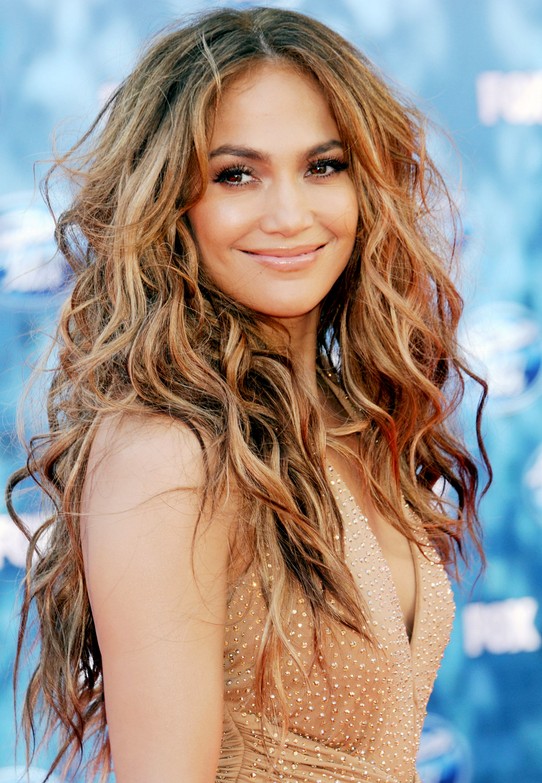 Jennifer Lopez Long Ombre Hair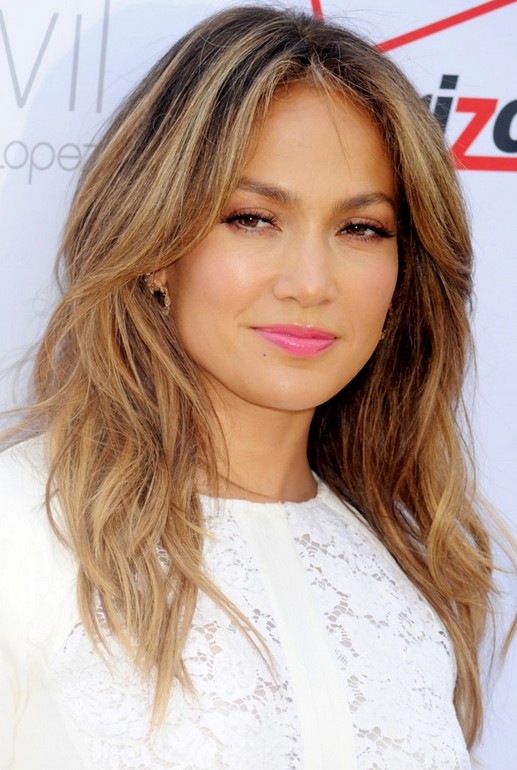 The ombre hair is really hot in recent years, have you ever tried the ombre hair? If not, why not have try? Find ombre hair color ideas on our site.