It seems that women with longer hair have more options to style their hair. Women get a short haircut perhaps because they love short hair or just becuase of impulsion. If you belongs to the second group, you must want to make pretty hairstyles with your short hair from time to time.
In this post, we will show you exactly what you want. Here you can see some super chic yet rather simple updo hairstyles just for short hair. Scroll down and check them out.
Chic Half Updo Hairstyle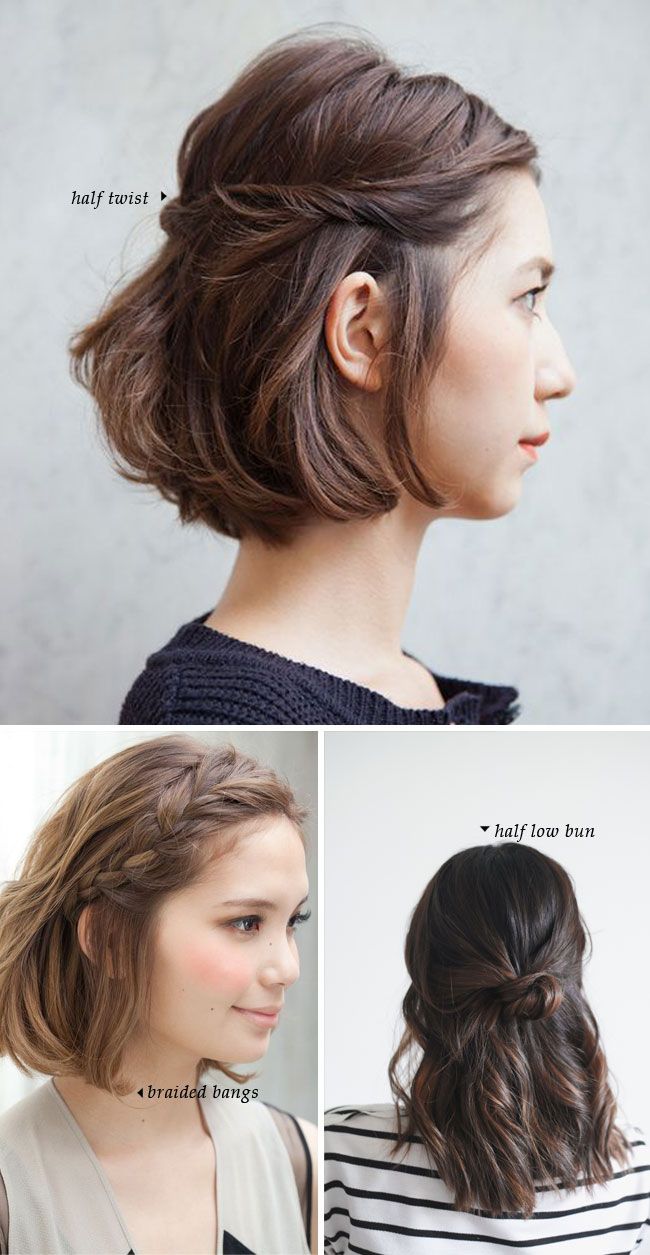 These three hairstyles are quite easy for all women. And they can make you at least five years old younger.
Effortless Lower Updo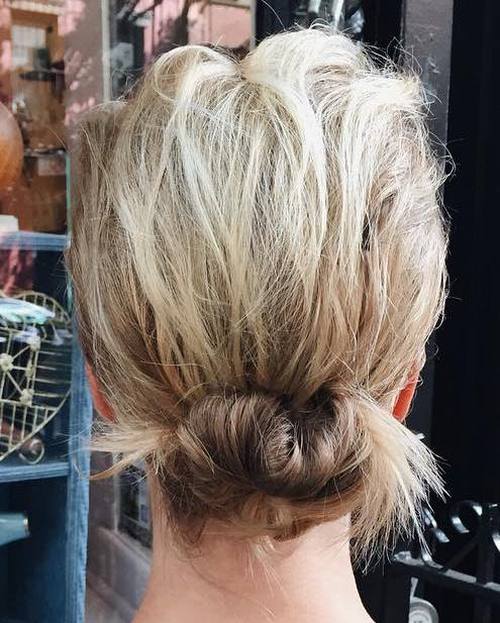 Make your hair messy and this pretty hairstyle is half done.
Braided Crown Hairstyle for Short Hair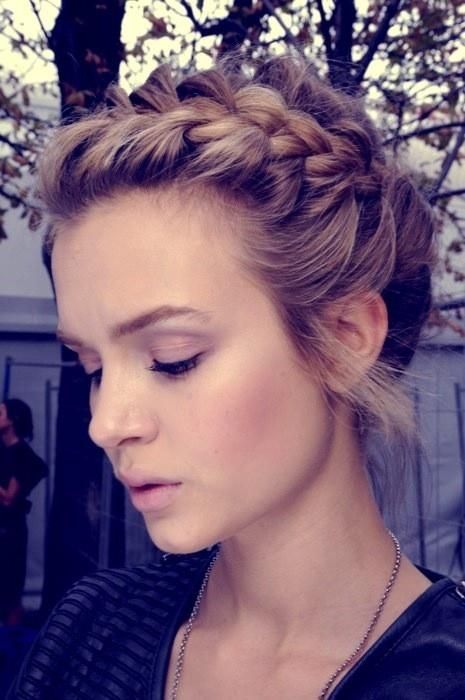 The braided crown is awesome for mid-length hair.
Pretty Low Bun with A Twist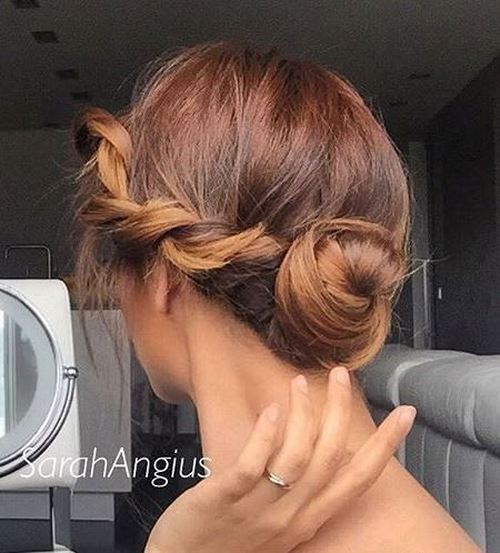 A simple twist will make a big difference to a low bun.
Gorgeous Updo Hairstyle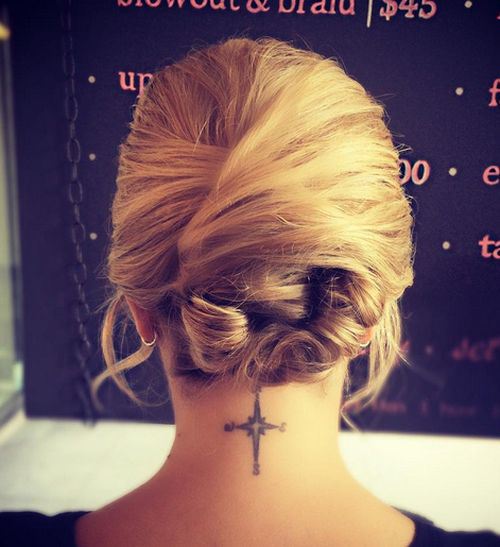 This twisted updo hairstyle is so gorgeous that it will make you stand out anywhere you go.
Romantic Messy Updo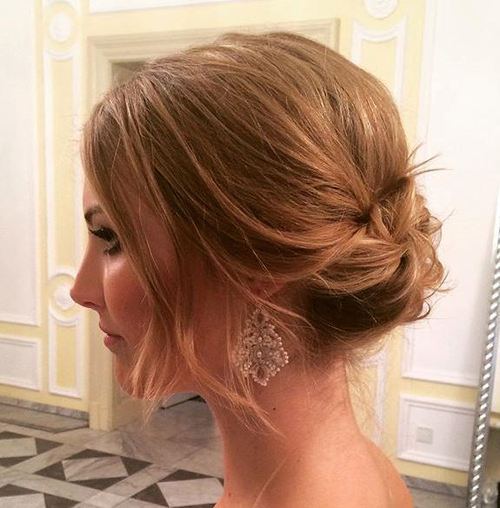 The messy updo is quite romantic for weddings, proms and any formal occasions.
Short Hair Updo Hairstyle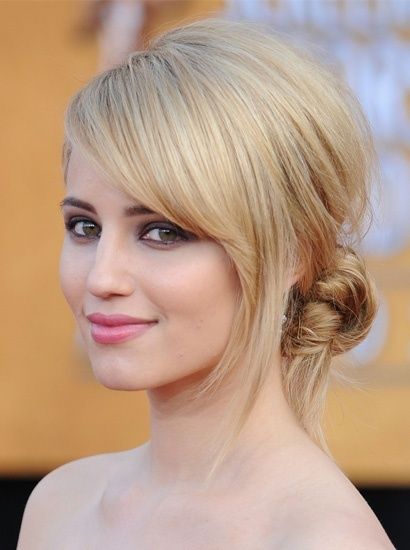 To make your simple bun more romantic, you can just leave some soft hair in the front as side bangs. It's a great way to make you cute and frame your face.
French Roll Bun Hairstyle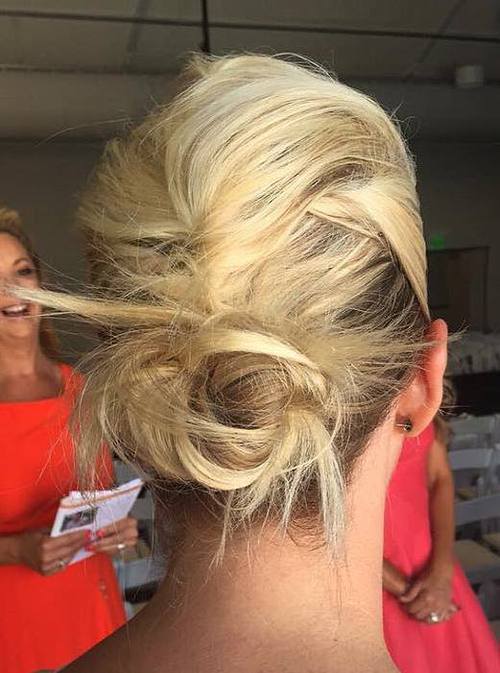 Roll all your hair into a low bun. This is great to try.
Beautiful Updo Hairstyle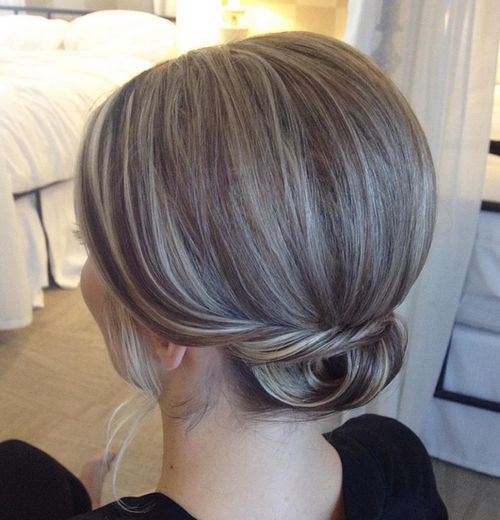 You can make this simple yet stylish hairstyle as long as your hair is at the chic-length.
Simple Side Bun Hairstyle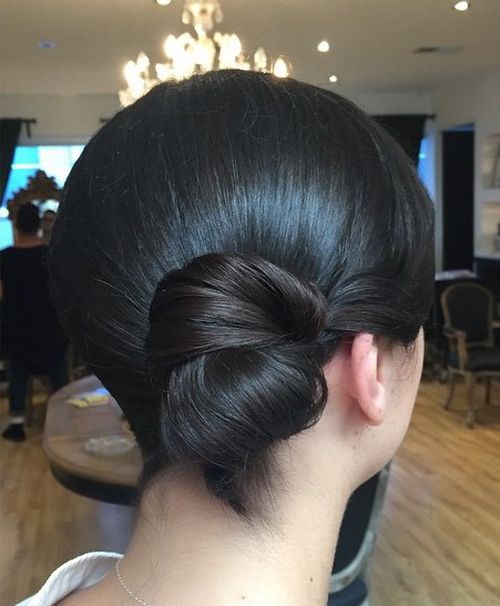 You can finish this side bun within 3 minutes before you go out.
Top Knot for Colored Hair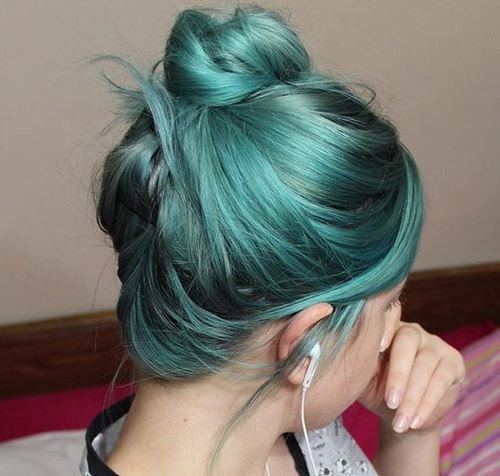 Try the peal hair color or any other other you like. The chic colors will  make all simple hairstyles more fashionable.
Quick Bun Hairstyle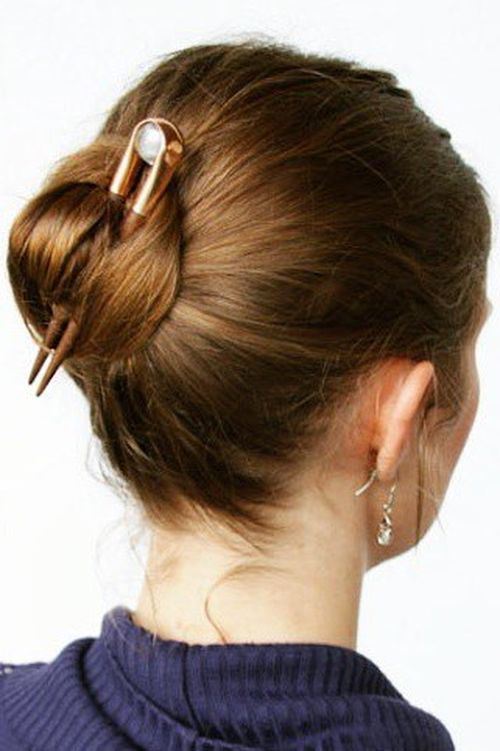 You can do this quick hairstyle even with one chopstick. It's great for housewives.
Fantastic Updo Hairstyle With Accessories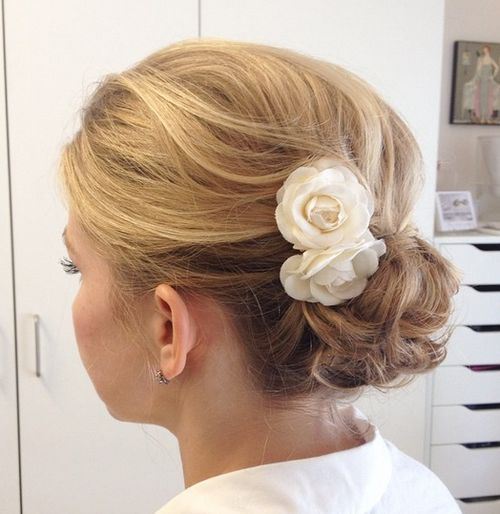 Everyone knows how to make a simple bun like this. But if you want to look more fashionable, just style them loosely and messily. Besides, you can add some nice accessories to your bun.
Stylish Bun Hairstyle for Curly Hair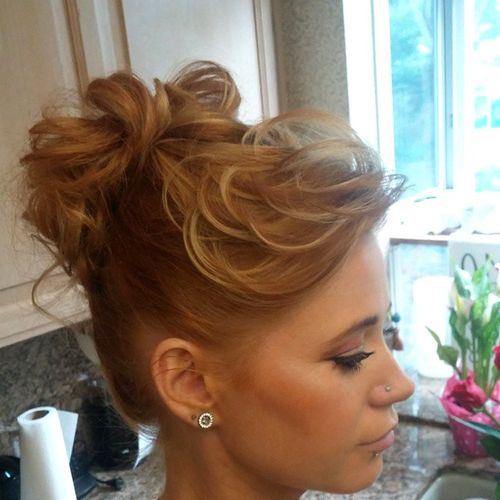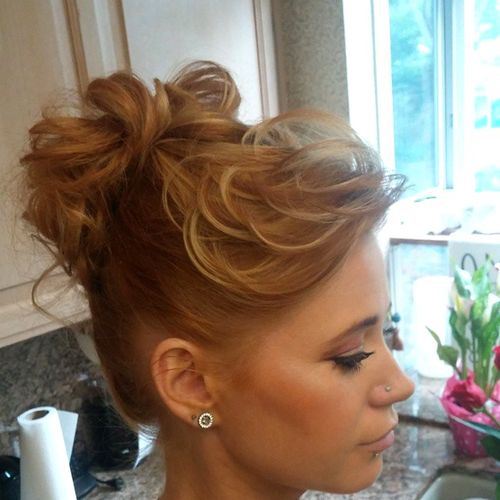 Such a curly bun add volume to the hair and it's an ideal option for women with short hair.
Braided Updo Hairstyle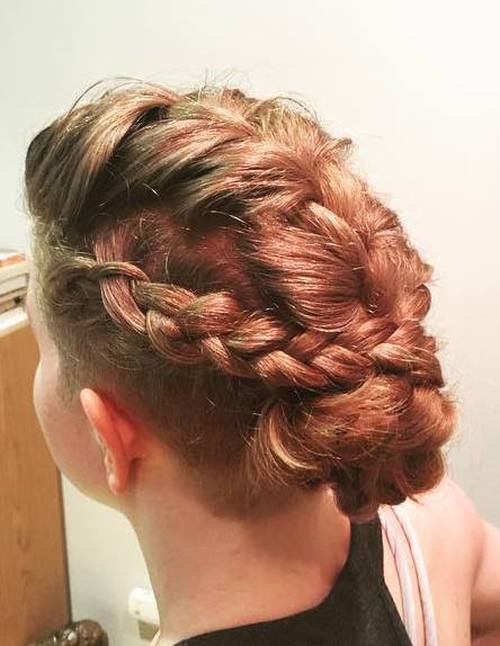 If your hair is quite thick, you might as well make some braids with the thick locks. That will be stylish.
Lovely Low Bun with Braid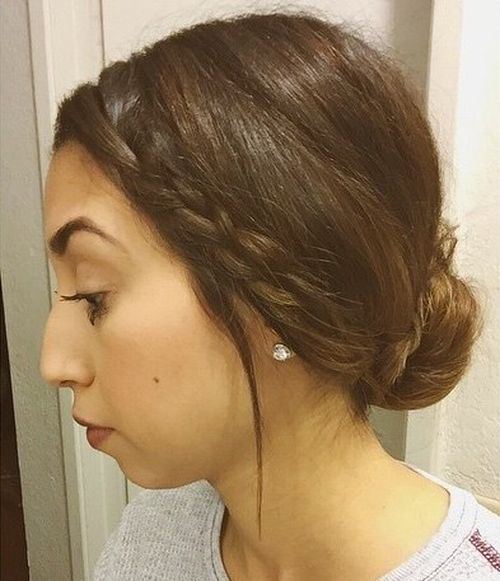 Actually, this is a very lovely bun hairstyle. I love the tiny braid and the hair strands left along the face. It's quite pretty for all younger women.
Casual Updo Hairstyle for Short Hair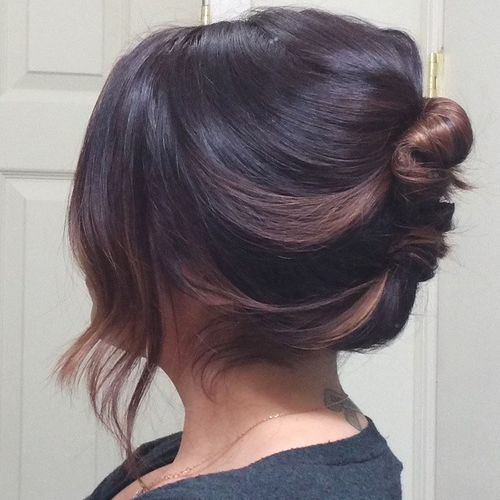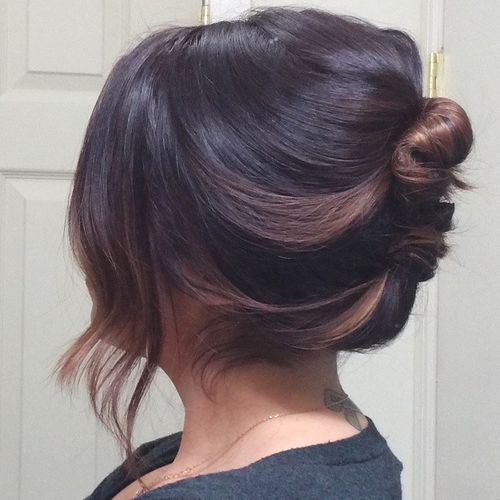 This is a great casual hairstyle all women could try when they are at home.