A short hairstyle with bangs can be the perfect look for straight hair and so easy to style that you wish you'd cut your hair ages ago! These fabulous photos of the most contemporary new looks cover fine and coarse hair andevery type of bangs – to show what will work best for you!
Jennifer Lawrence Short Haircut: Short Wavy Hairstyles with Bangs /Getty Images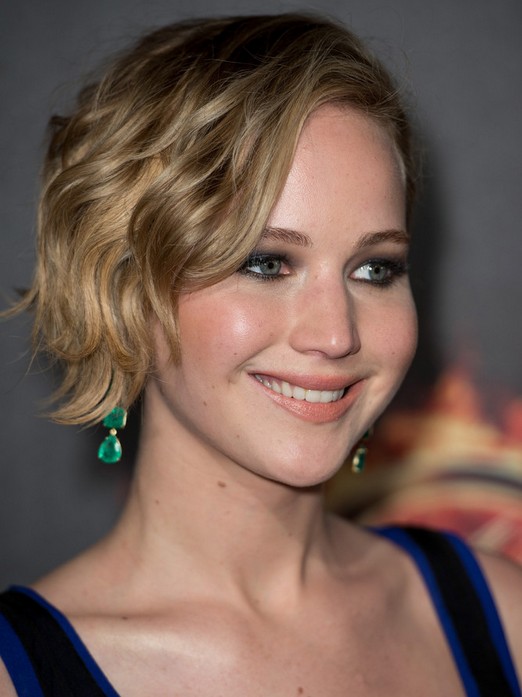 Dainty features
For women with dainty features, a short hairstyle with a layered fringe is a good way to show them off, without there being too much hair to overwhelm and hide your pretty eyes, nose or mouth.
Emma Stone Short Hairstyle: Short Bob Haircuts for Bangs /Getty Images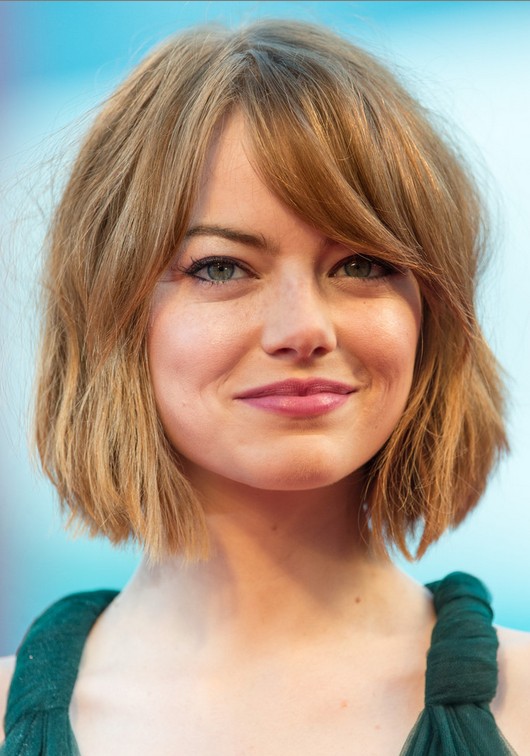 Accentuate your eyes
And for any woman, a light curvy fringe combined with a short hairstyle, is one of the best ways to create a frame in the upper face which accentuates the eyes perfectly. Mature ladies can use a carefully cut fringe to cover those lines on the forehead which they would prefer to conceal.
If you look closely at many a Hollywood star's photo, you'll also notice that the over-40's often use a graduated fringe that's longer at the temples, to cover their crow's feet!
Cute Short Hairstyles with Side Bangs /Via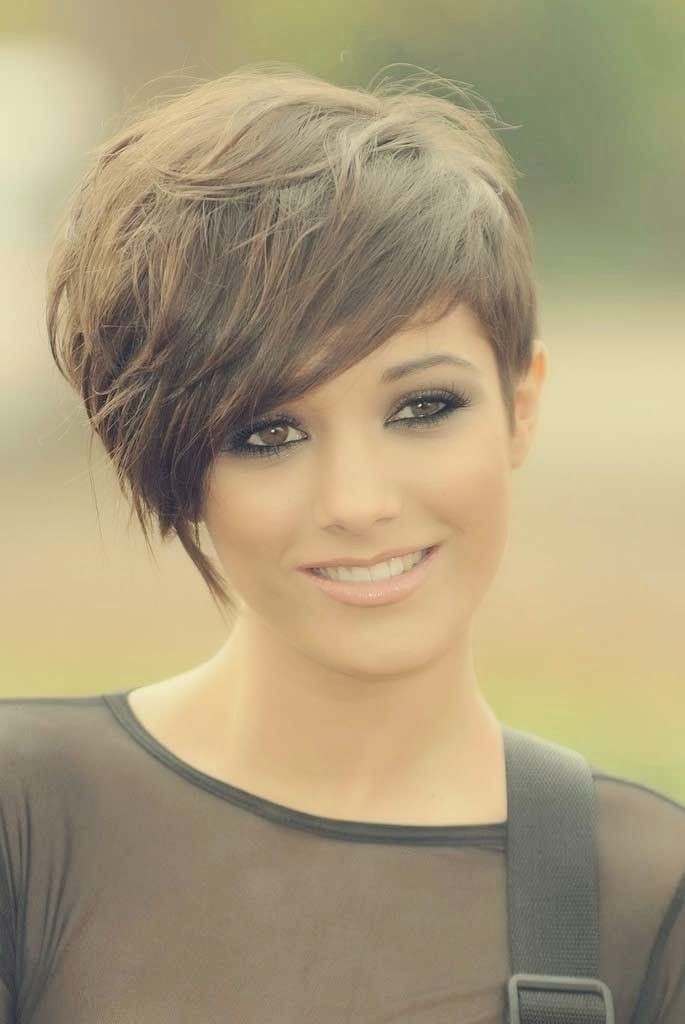 Urban chic
Short hairstyles with asymmetrical choppy layers not only look ultra-modern, but can also narrow down a face that is a little too full in the cheeks. And a bold, straight cut fringe is a simple way to add an intriguing touch of avant-garde stylishness to any short cut.
A blunt cut fringe creates strong lines, whereas one with lightly textured tips produces a softer look. And for maximum impact and urban-chic individuality, try a fringe with heavily textured tips that give a spiky broken line.
Felicity Jones Short Haircut: Wavy Bob Hair Styles /Via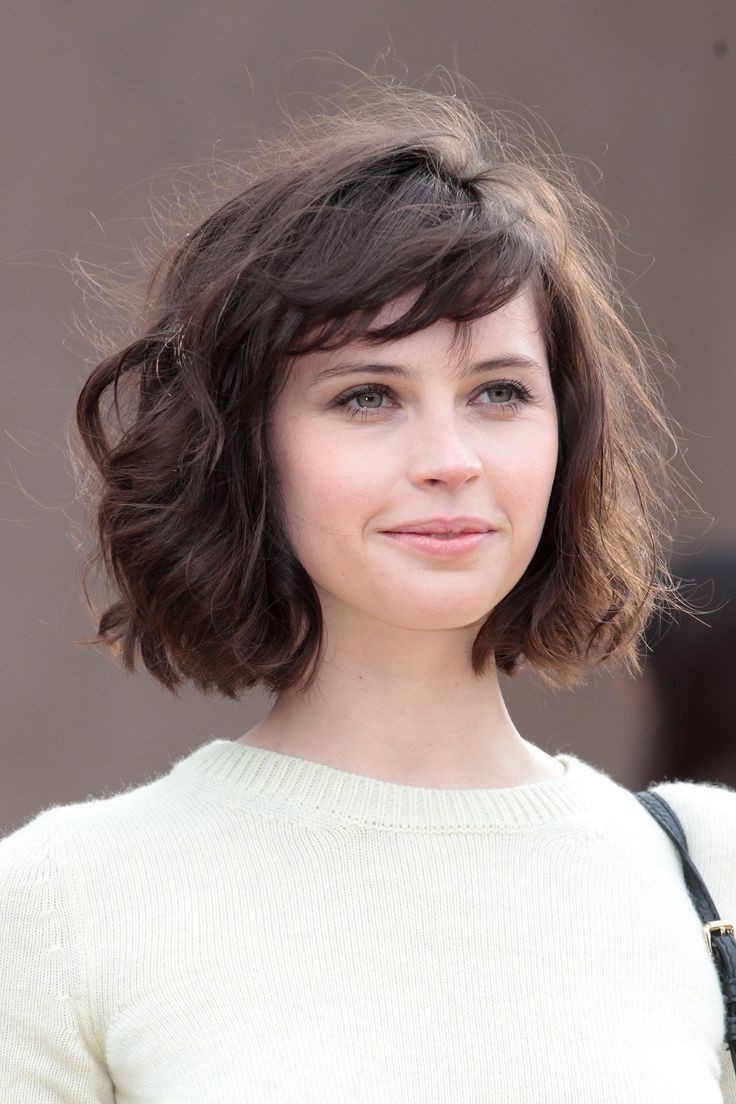 Eyebrows
With a strong fashion focus on eyebrows these days, you also need to decide whether you want to show off your beautifully-shaped bushy brows or maybe cover up those that are too thin.
Creative contrasts
If your face has sharp features, a lightly curled or waved short hairstyle with bangs will help to soften your look and be very flattering. And some fabulous short styles play with the creative contrast between a high volume shape with curls and a totally straight-across thick fringe. This creates some very witty and attractive styles that are super-trendy!
2015 Short Hairstyles with Side Bangs: Ombre Hair /Via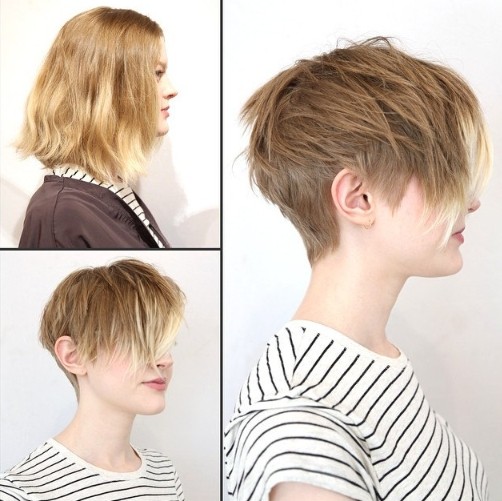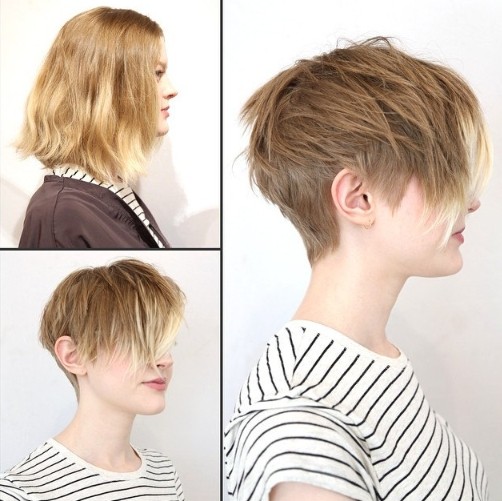 So if you're not absolutely sure that your hair is the perfect shape and style for you, take a look at these stylesweekly.com fabulous short hairstyles with bangs and see what's hot right now!
2015 Kristen Stewart Short Haircut: Messy Short Hairstyles with Side Bangs /Via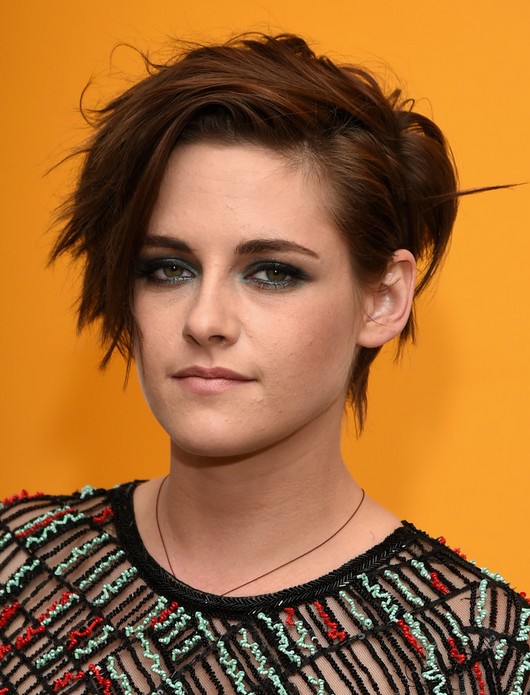 Fine Hairstyles for Short Hair: Side Swept Bangs /Via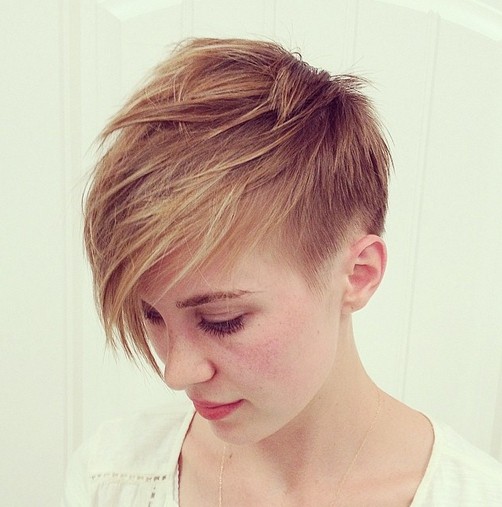 Layered Short Hairstyles with Bangs: Women Haircuts for Thick Hair /Via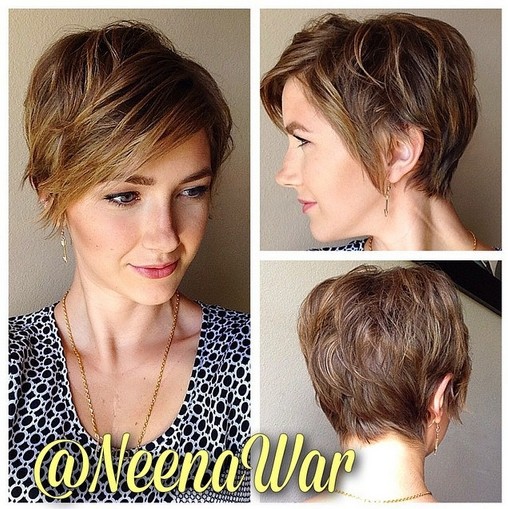 Layered Short Pixie Haircut with Bangs /Via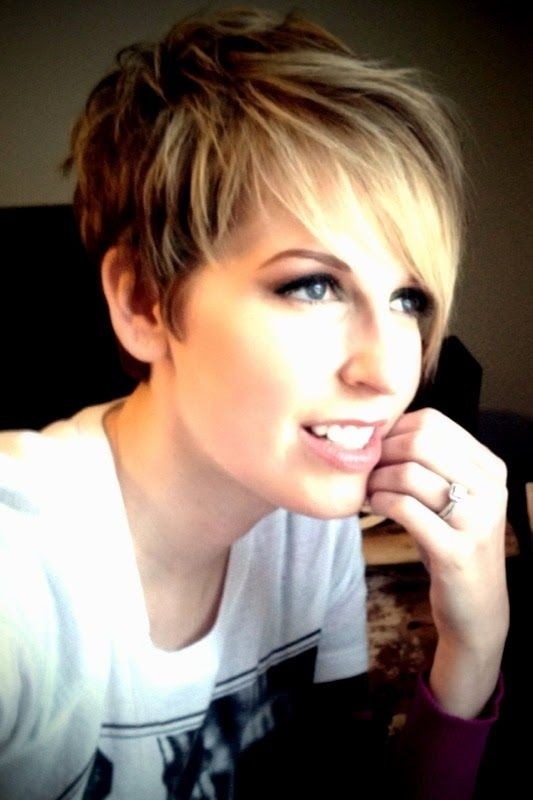 Chic Short Straight Haircut /Via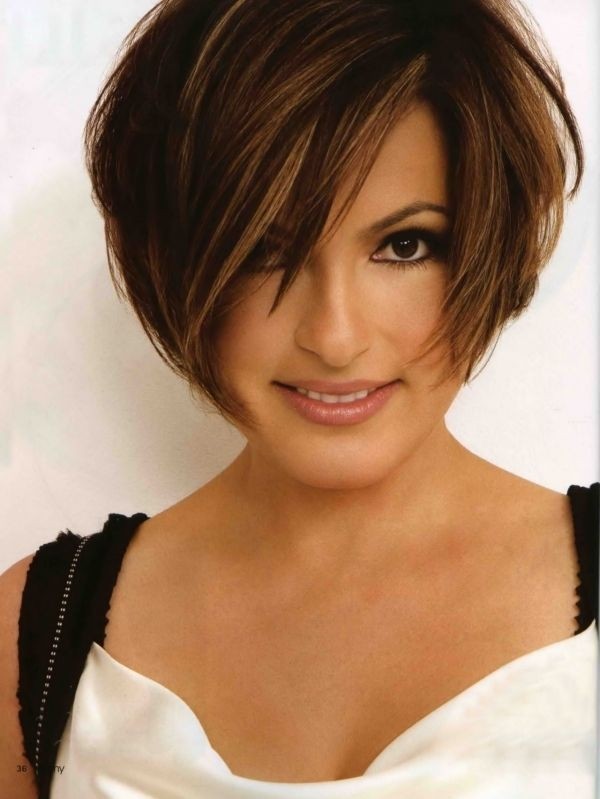 Short Curly Hair with Bangs /Via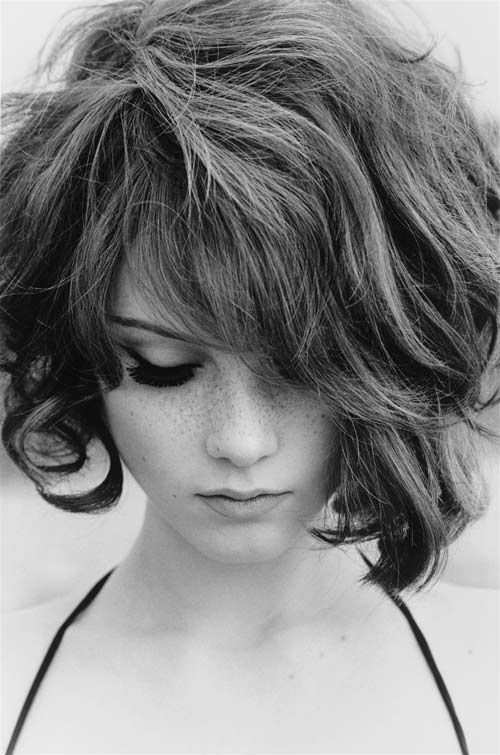 Short Wavy Hairstyles with Bangs /Via