Summer is a wonderful time for women to show off their beauty. At this season, why not add some shades to your nails and make them cool? This post is about the nail design ideas for summer. In the gallery below, we would like to show you 17 wonderful manicure ideas in mint. We know that mint is quite a fresh color and the mint nails are really stylish for women to try in the hot summer days! Just stay here and check out how to rock the mint nails in a fashionable way! Find the one  you love and have a try.
Chic Mint Nail Design/via mafersb16.blogspot.com
This ombre style adds charm to the nails and the glitter effects must be loved by most women!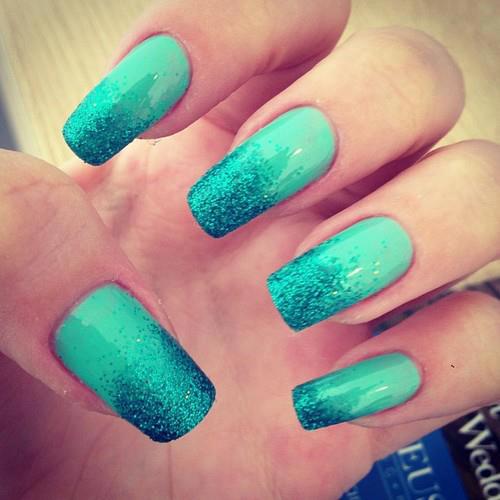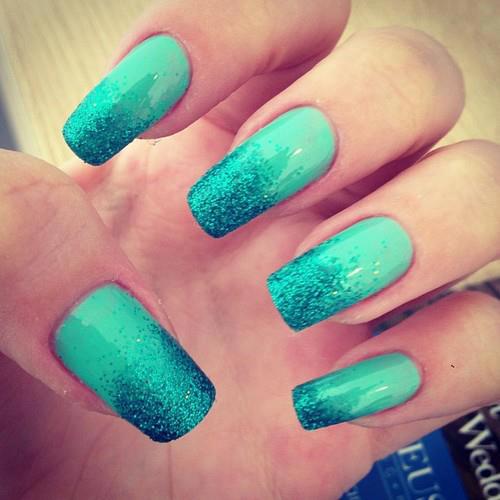 Lovely Mint Nail Design with Dots/via mafersb16.blogspot.com
The dots make this nail design more adorable and the perfect match of mint and white is rather pretty!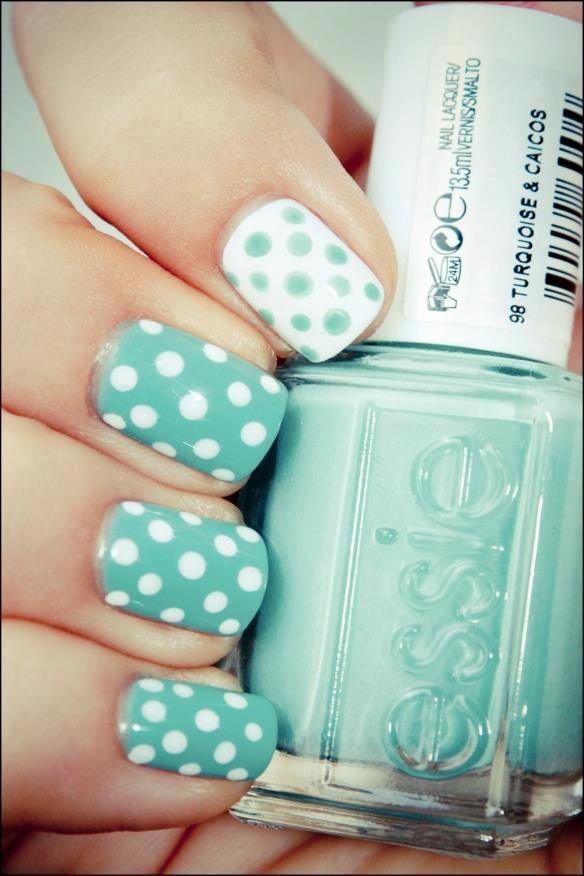 Fashionable Mint Nail Design/via sekretservice.org
If you love the glitter style, then just try this one!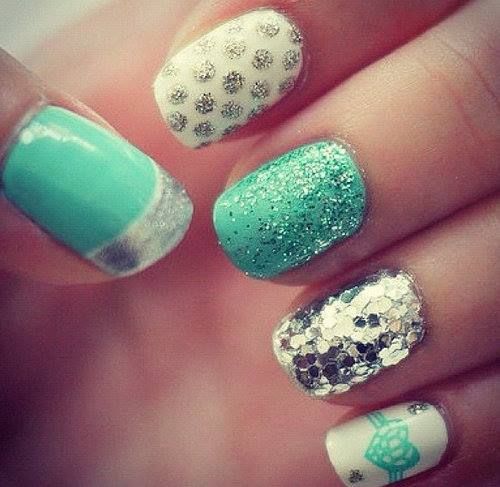 Beautiful Mint Nail Design/via
With cute black bows, shining silver sequins and chic black dots, this mint nail design is the most suitable choice for those sweet and sexy ladies!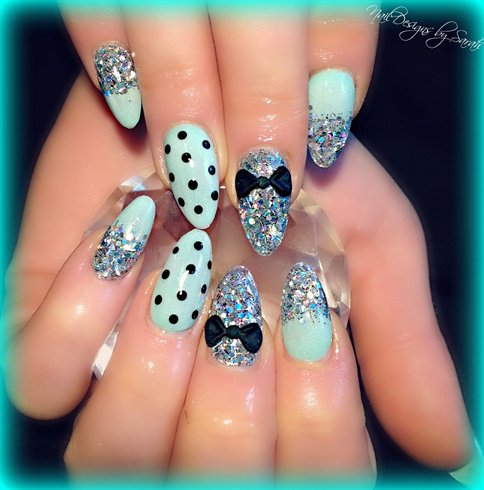 Pretty Mint Nail Design for Summer/via inkcloth.com
Silver leopard prints lies on the mint under painting!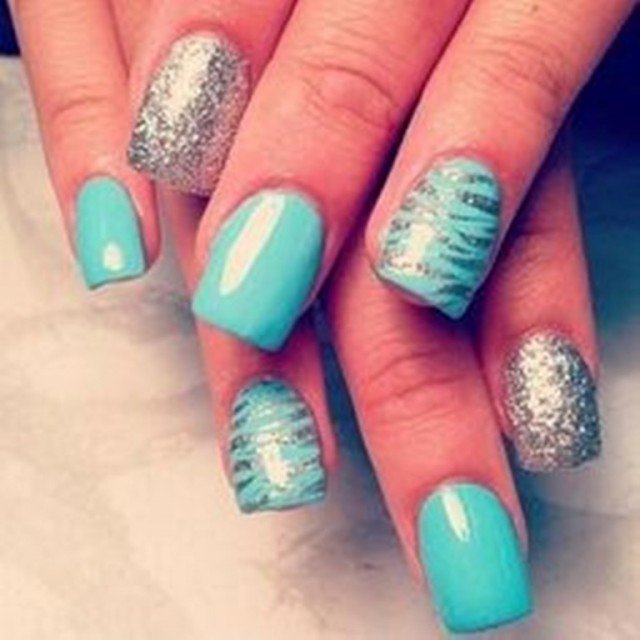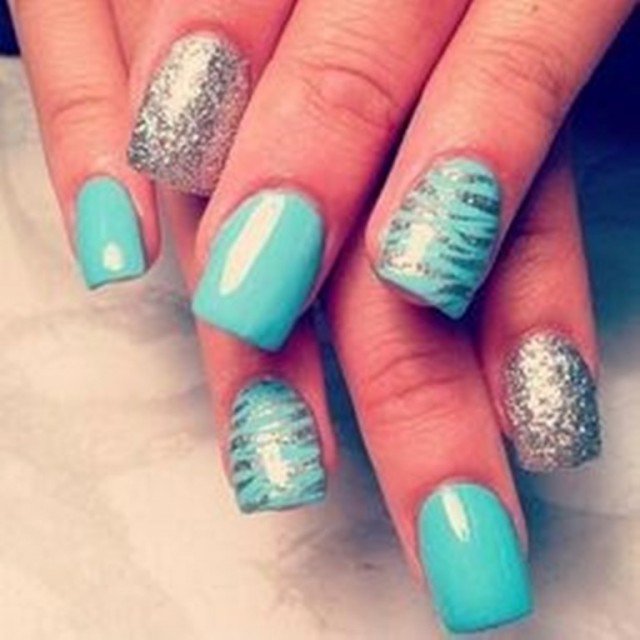 Stiletto Nail Designs/via nailartideas101.blogspot.com
Sharp stiletto nails for edgy girls!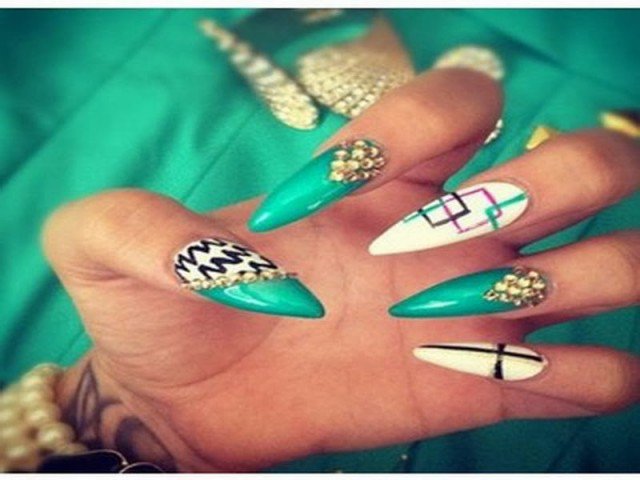 Cute Mint Nail Design/via dalorpeaz.wordpress.com
Simple, special! Would you give it a try?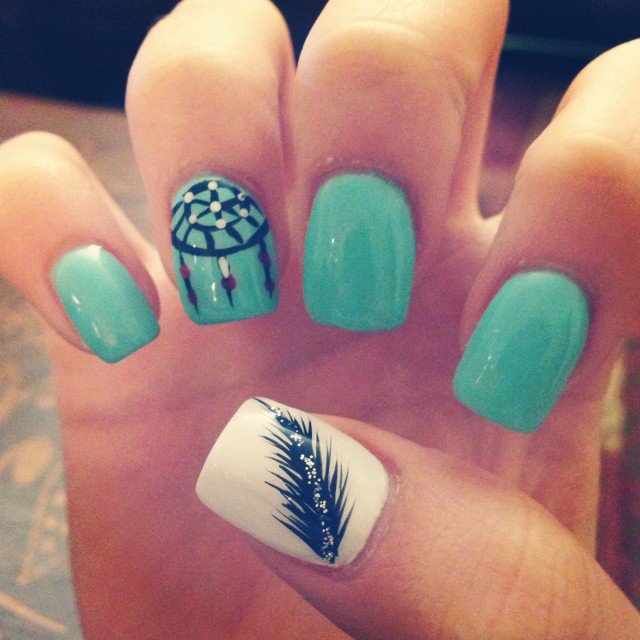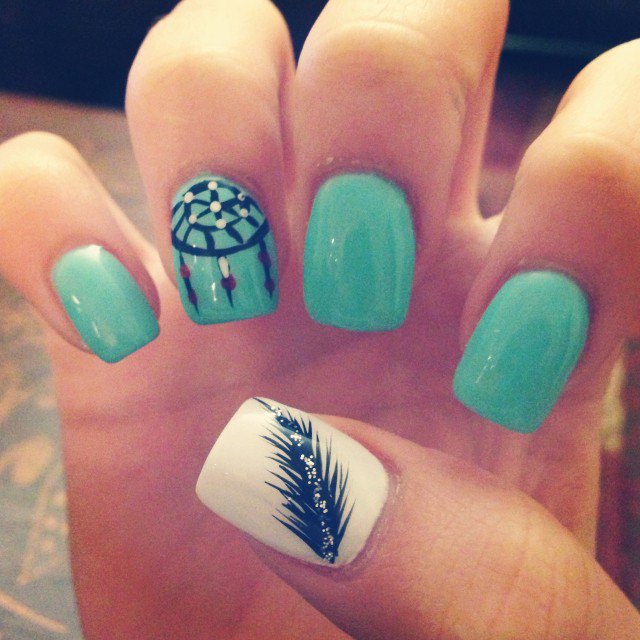 Adorable Mint Nail Design/via
The glossy and watery look make people want to touch the slime fingers! One sexy black feather is painted on the nail, which make this manicure even more flirty!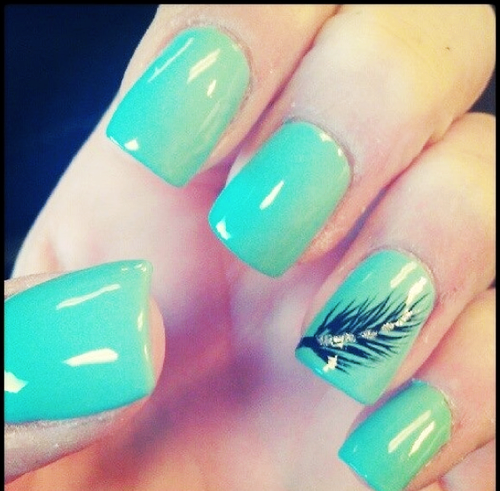 Cool Nail Design/via sekretservice.org
The black and gold form an ideal nail look together with the mint under painting! Cool ladies should have a try with this edgy-chic design!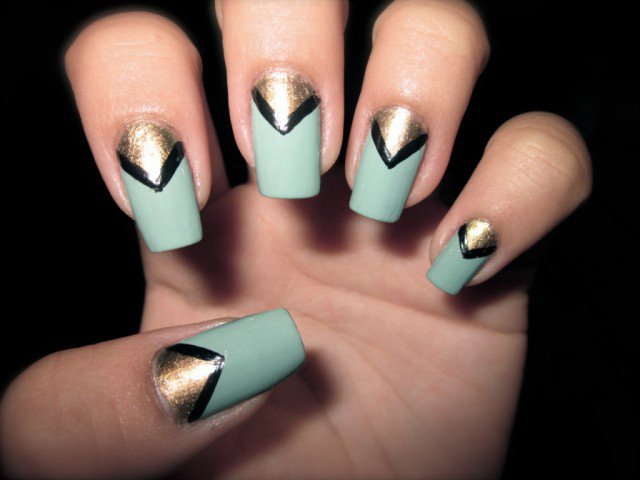 Pretty Mint Nail Design for Summer/via thenailluxxe.wordpress.com
Lovely girls can try this simple yet pretty pastel nail design! Mint and light purple is so beautiful when put together!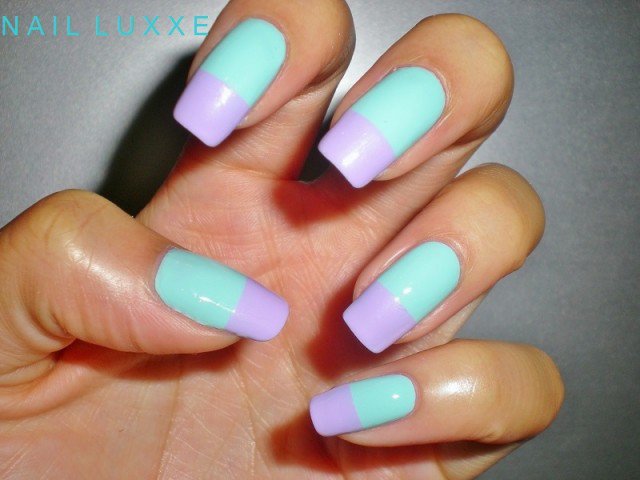 Mint Leopard Print Nail Design/via www.posehere.com
Have you ever seen the mint leopard prints? This kind of nail design must make your nails an absolutely eye-catcher!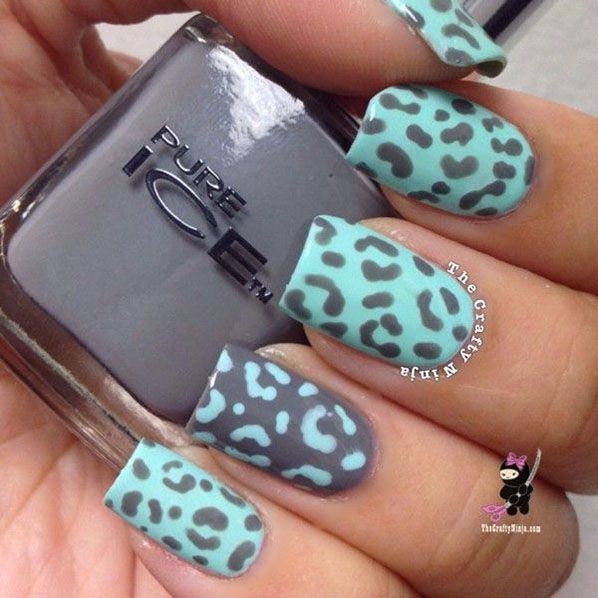 Fashionable Summer Nail Design Idea/via www.creativebeautyhealth.com
Simple yet rather stylish!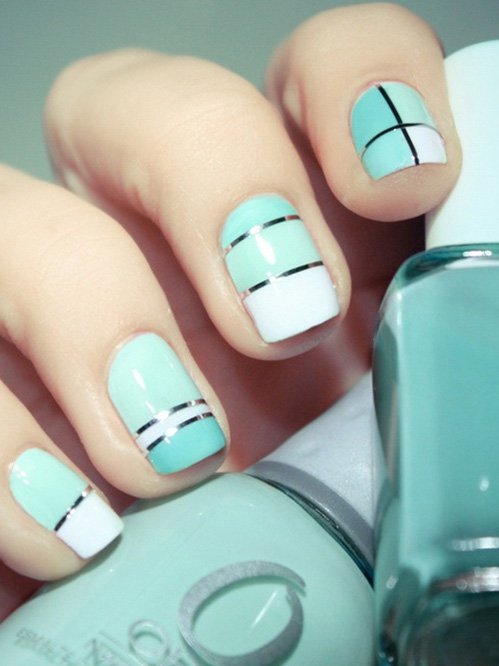 Classy Mint Nail Design with Leopard Prints/via www.posehere.com
Four nails are in the simple mint nail polish while one is decorated with the wild leopard prints! Quite smart!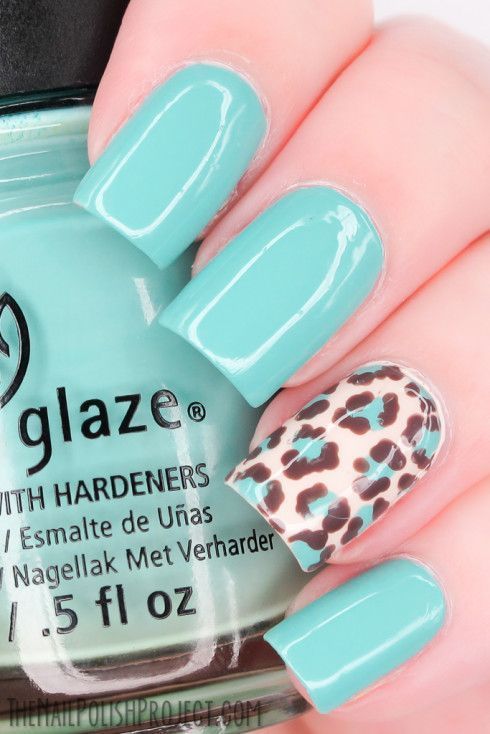 Cool Pastel Nail Design Idea/via fashionion.com
Create a mixed style pastel manicure with more than two pastel polishes and then add some metallic elements onto your nails so that they could be cool as well as cute!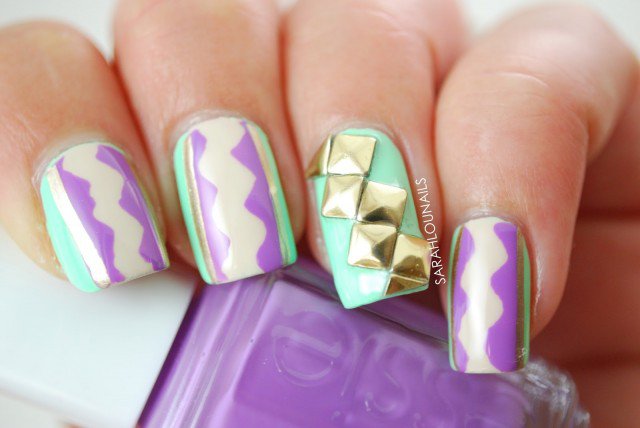 The geometric lines look creative and special as you paint them on your nails with your imaginations. You can create an image of your own with some simple lines or you may just draw a pattern that means something to yourself!  The following three pictures may give you some stunning inspiration!
Exotic Nail Design Idea/via sheadbeauty.com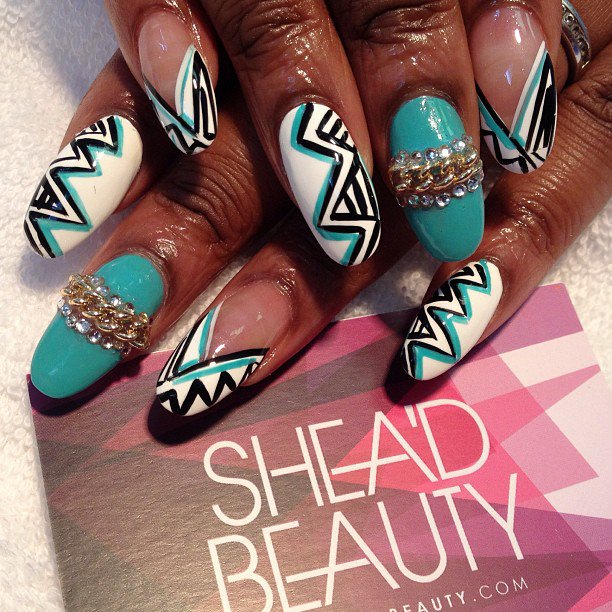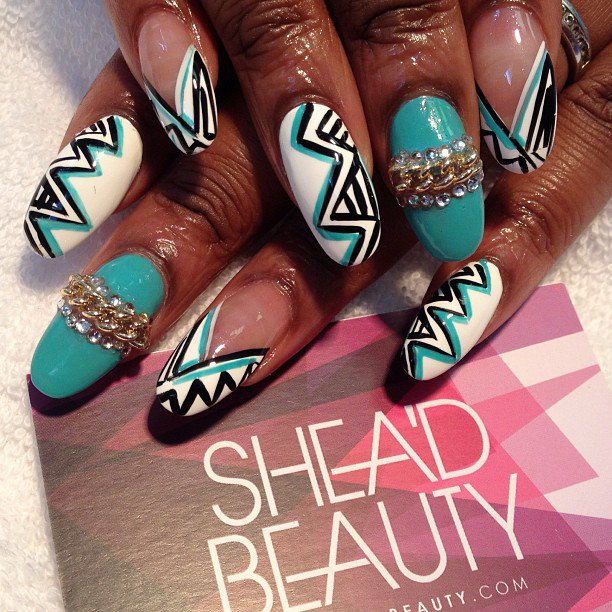 Mint Nail Design with Geometric Lines/via vk.com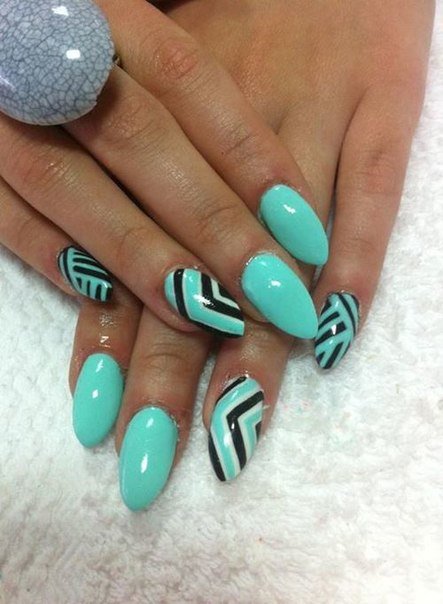 Sexy Mint Nail Design/via www.polyvore.com