1. Camilla Belle Short Haircuts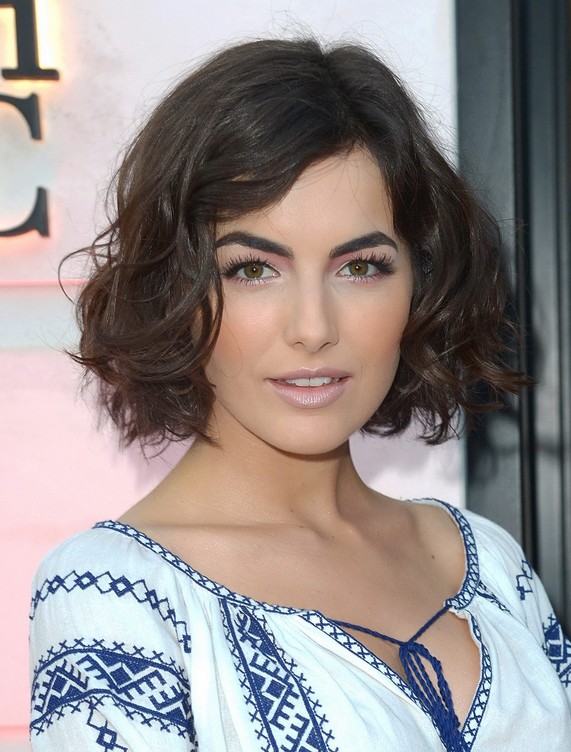 The perfect curly short style can be hard to find, but this beautiful style could well be the perfect curly bob. Here, Camilla Belle goes for a frosty winter look, wearing white and blue and with pale lips and shimmery eyes… all our focus goes to her fabulous hair. Styled in a side parting, volume is teased into the roots and then the lengths are curled from about halfway along to create lots of volume, plenty of shape and a modern, tousled look that is sexy and yet elegant. Top marks for this stunning style!
2. Camilla Belle Medium Hairstyles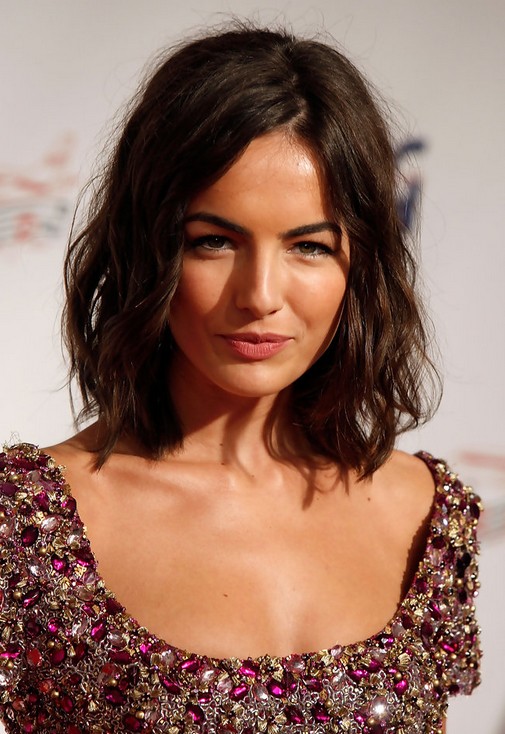 A medium length hairstyle looks fantastic when shaped just right, and here Camilla Belle gets it spot on with some loose waves and edgy styling. An uneven side parting allows the hair to fall to both sides of the face where it is tousled and kept slightly messy. This gives a contemporary, trendy look while at the same time framing Camilla's face to perfection. With her medium complexion and dark eyes and brows, she wears the dark brown colour so well.
3. Camilla Belle Curly Hairstyles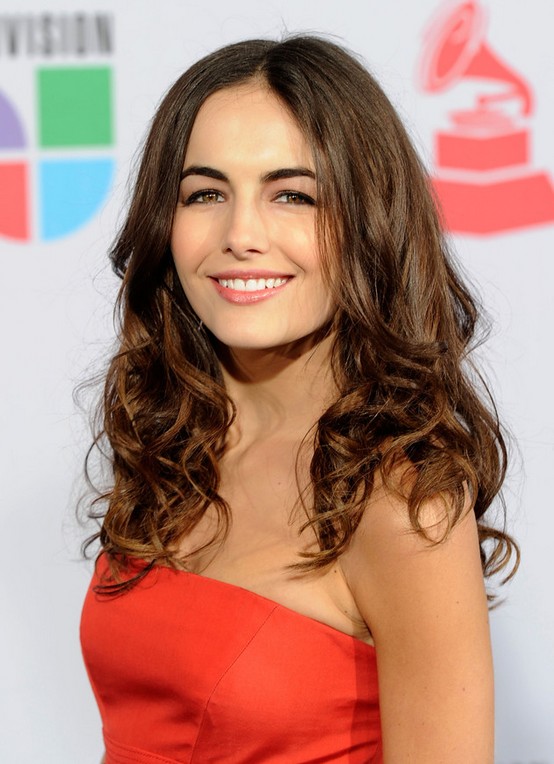 These are the curls we all want to create, and yet they can be so tricky to style just right. Here, Camilla Belle rocks the trend for hair that is straight until half way along the lengths and then super curly at the ends, This is a great way to wear long hair as it adds movement and bounce without adding too much weight to the top of the head. A slight side parting and a few golden brown highlights add extra detail to this style.
4. Camilla Belle Bob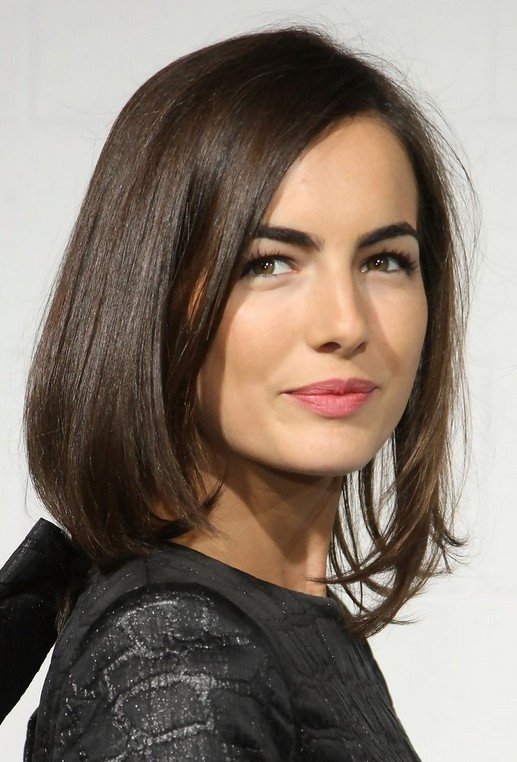 The long bob is a great style for those wanting a change, considering a bob, but not wanting to go too drastic with their cut. Camilla Belle's bob is simply gorgeous – a long bob with subtle layers and a pretty turned in edge that really flatters her oval face shape and straight jawline. A side parting gives a nice asymmetric shape and looks great skimming Camilla's forehead. The dark chocolate brown colour looks great – the glossy shine on the hair makes the colour far from flat despite being a solid all-over block colour. The look is finished perfectly with those perfectly groomed brows.