1. Angelina Jolie Updo: Chic Bun Updos Side View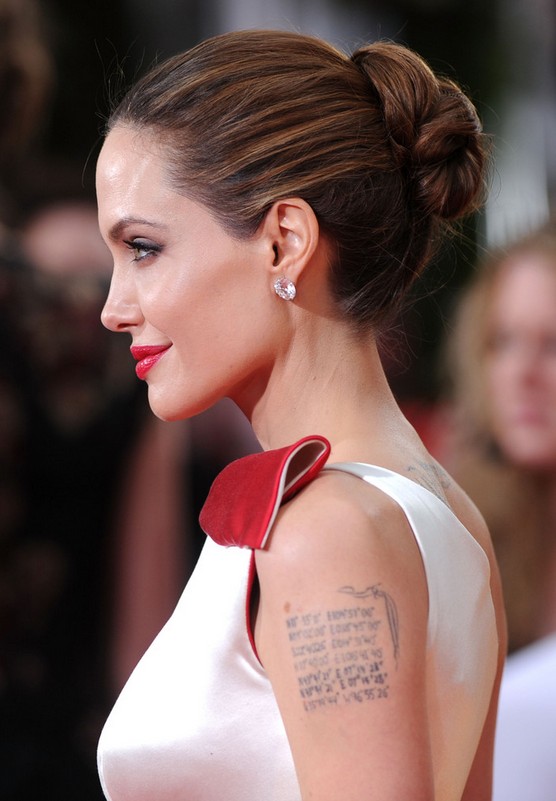 While Angelina Jolie often opts for the messy, flowing look, here she wears her famously long brunette locks in an elegant up-do. To add interest, she has added a range of lighter and warmer brown tone which really complement her pale skin tone. The hair has been pulled back, quite tightly, into a sleek twist sits quite high on the back of the head. The hair is glossy and smooth, adding to the elegance of this classic up do.
2. Angelina Jolie Long Hairstyles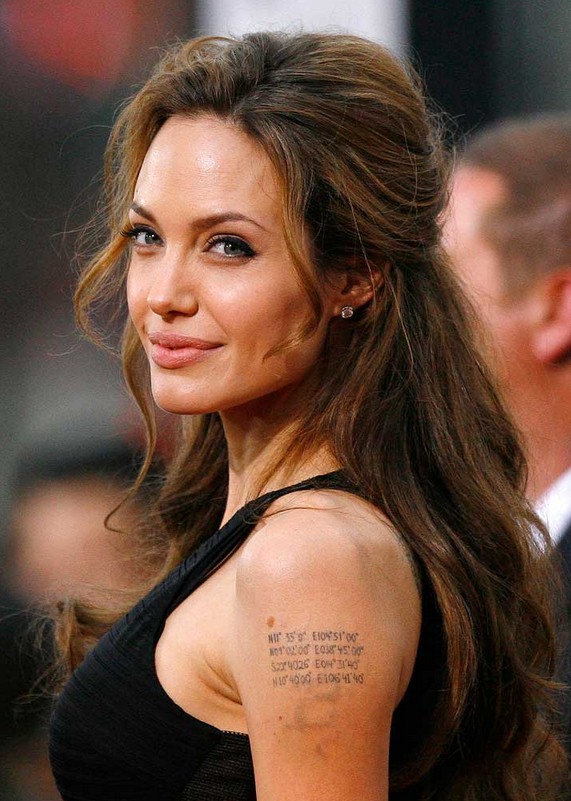 Angelina Jolie wears her long brown hair loose and flowing here, with just a small section pinned back so that the hair doesn't completely swamp her face! While the effect is loose and easy-going, this relaxed style has actually been styled carefully to frame her face and those slightly warmer highlights add subtle depth and lift the colour. The messy style really works for Angelina, and this is an easy style to wear as it suits any face shape.
3. Angelina Jolie Hairstyles: Half Up Half Down Hair Style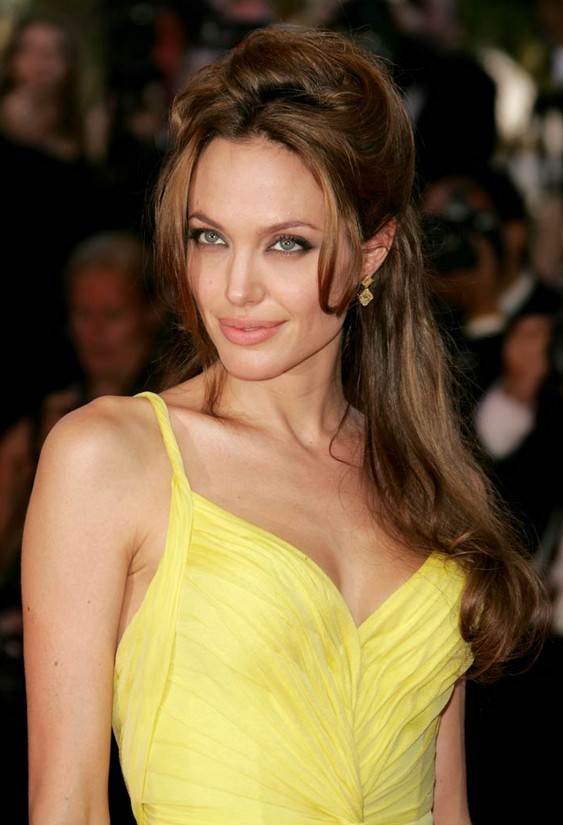 The key to this look is that great volume on the crown of the head. Immediately this adds height and impact to the style. The lengths of the hair are then down and styled with a gentle wave at the ends for shape. At the front, the hair is in a middle parting and it too is allowed to fall down and frame the face. The overall effect is glamorous and elegant without being over styled. Angelina Jolie really is master of the messy chic look and this style is no exception.
4. Angelina Jolie Bobby Pinned Updo Back View: Prom Hairstyles Ideas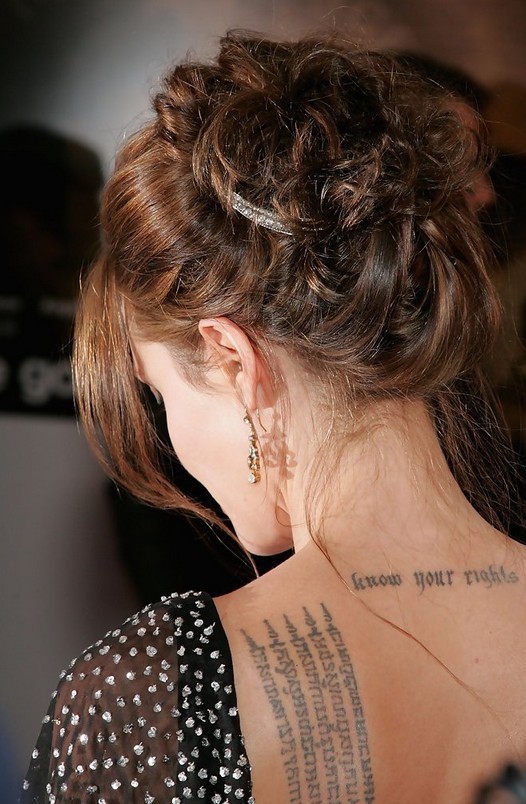 A classic updo where the hair is pulled back and pinned into a series of curls is a fantastic look for Angelina Jolie. Hair left down at the front frames the face and loose strands at the back add a casual touch to the style. The finishing touch to this style is that beautiful diamond band that just peeks out from beneath the curls. This is a very elegant way to wear the messy-chic style and those warm brown tones really add to it.