One of the best things about being a bride-to-be is that there are so many events leading up to the wedding to celebrate you and the love that you have for your darling.
Take the engagement party, for instance. Even if you do plan to go the traditional and classic route of wearing white to the ceremony, it's actually just as appropriate to wear it to the party as well. (You are the bride, after all!)
That's not to say that there aren't a few other popular hues that you could try. That's why we've enclosed several formal, semi-formal and even casual dresses in all styles and colors for you to consider. That way, you can find a dress that is just perfect for the occasion.
A-line strapless knee-length dress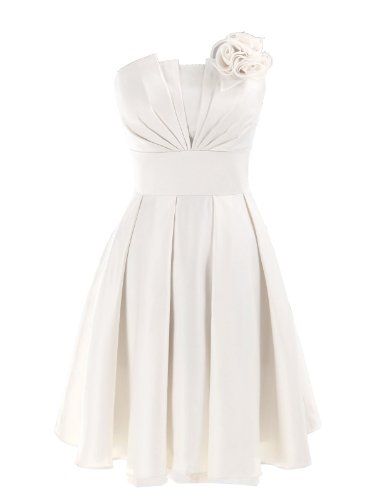 Whether your engagement party is a formal dinner or even an afternoon brunch, this white A-line strapless dress is really sweet. It's practical too because you can wear it again at other events following the wedding.
Blush and beads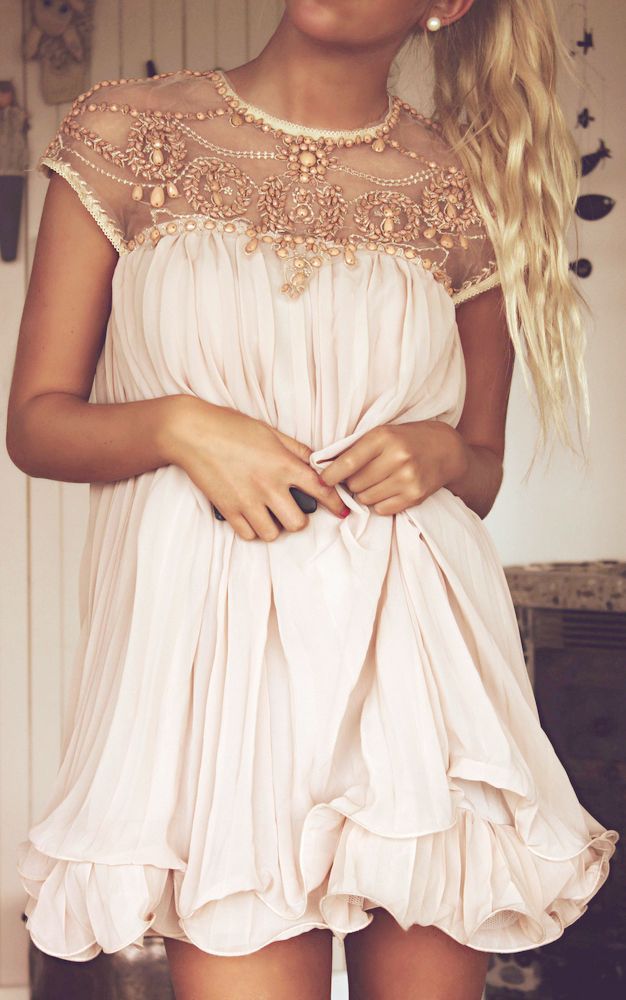 Bohemian fashion is something that you might want to consider. And what if it's hard to find a dress with this kind of beading? No problem. If you keep a copy of the picture, you can hire a seamstress to make the dress for you!
Beautifully embellished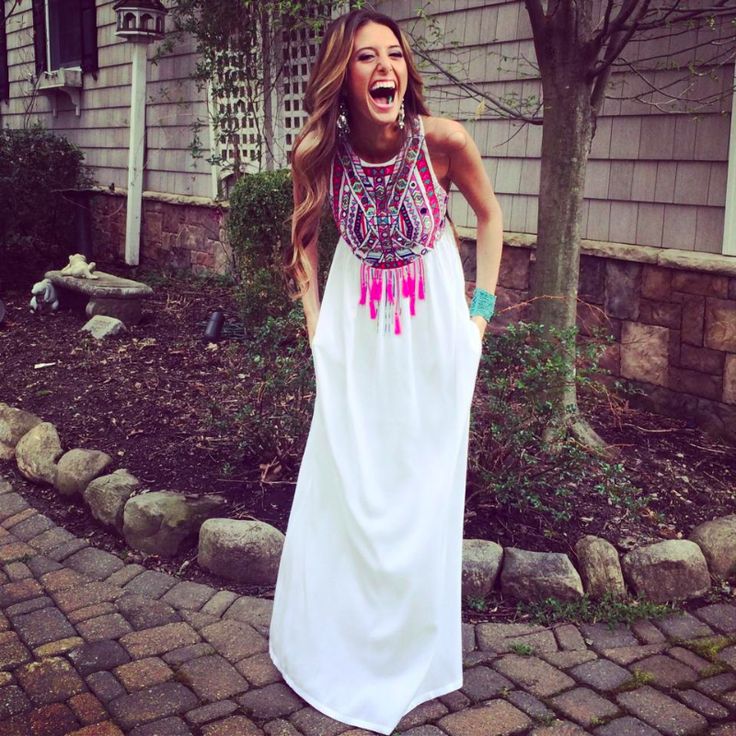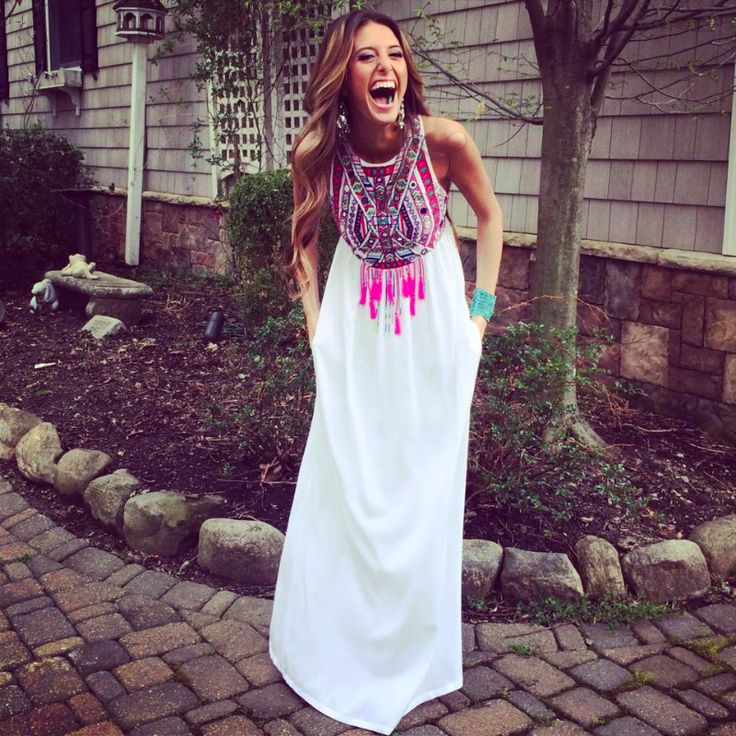 If you like the idea of wearing all white, but you'd like to add some color to it as well, this kind of dress fits the bill. The bright embellishments makes it so perfect for an outdoor summer engagement celebration.
Off-shoulder taupe maxi dress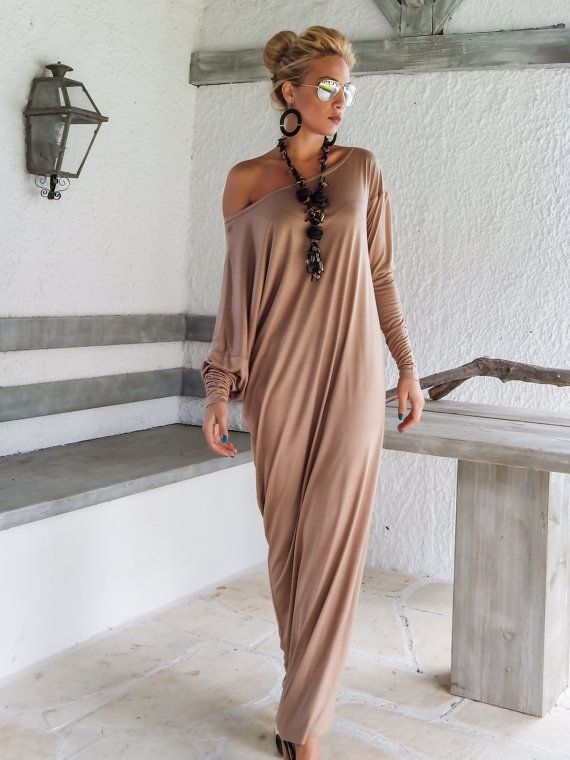 Want a dress that you can dress up for the engagement party and then dress down after it? How about this off-shoulder maxi dress.  Taupe is not a common color for this kind of event, but it's such a beautiful type of neutral.
White with a sweetheart neckline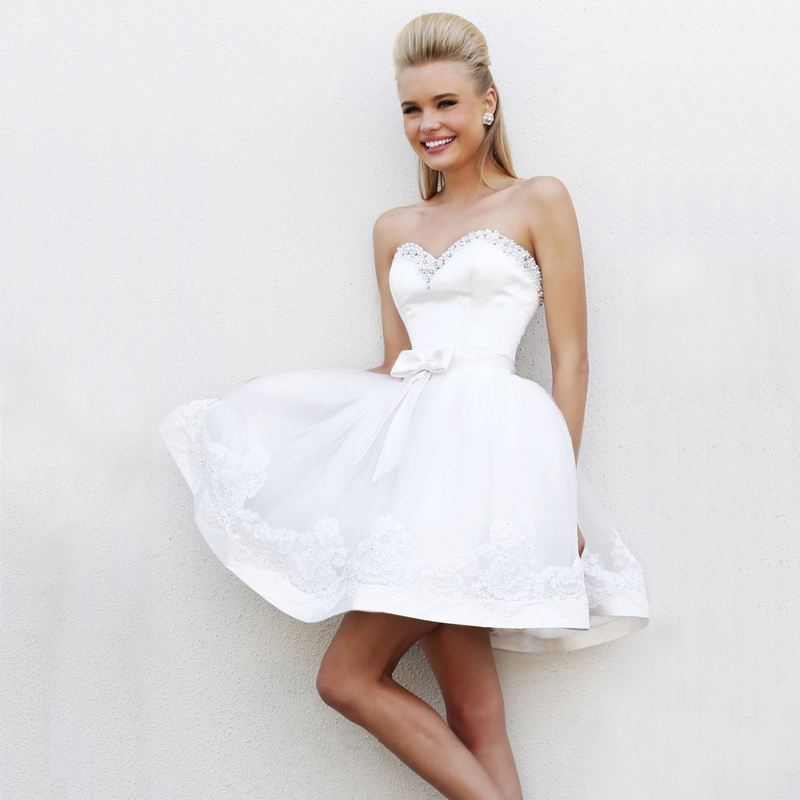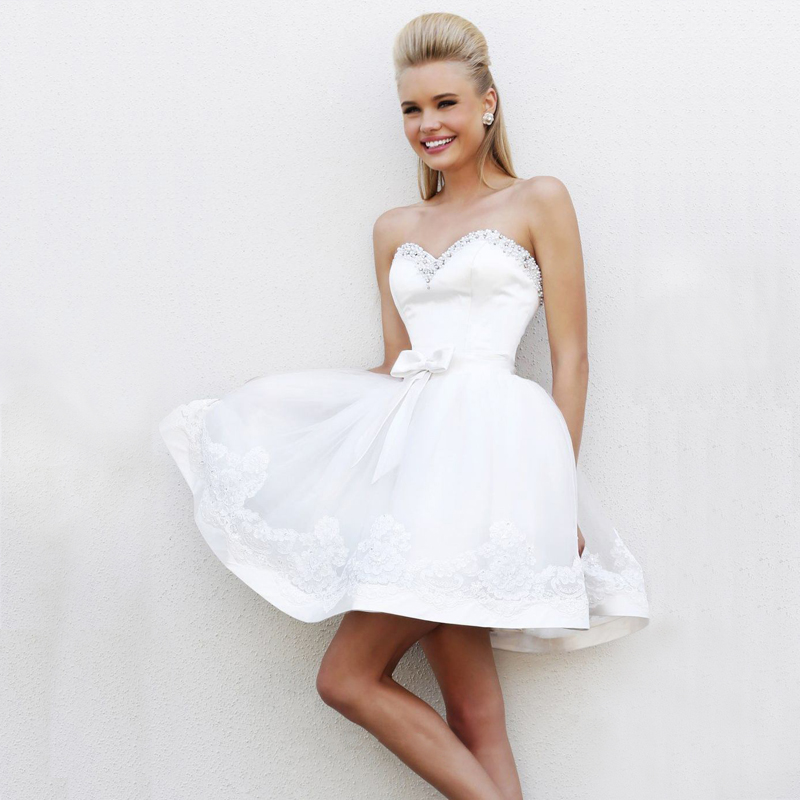 This is another quintessential engagement party dress. The sweetheart neckline and length makes it a dress that you can dance in for hours!
Gold sequin and tulle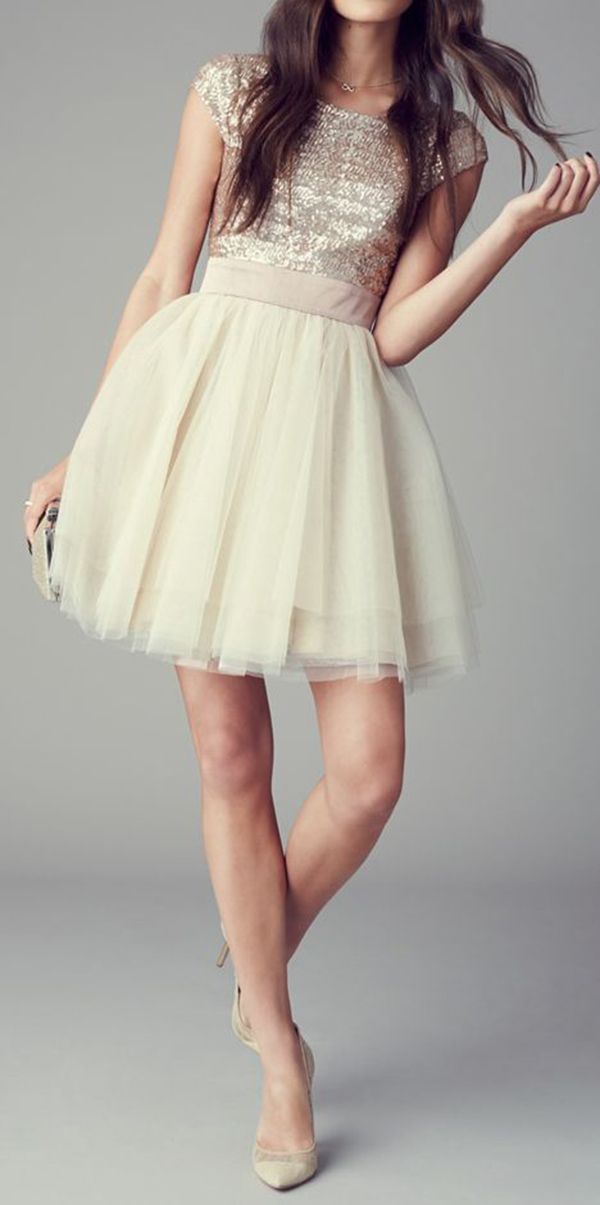 If your engagement party formal but you don't want to wear anything too lengthy? How about some sequin and tulle? And if it's above the knee, that makes it extra fun.
Lace on top and flowers on the bottom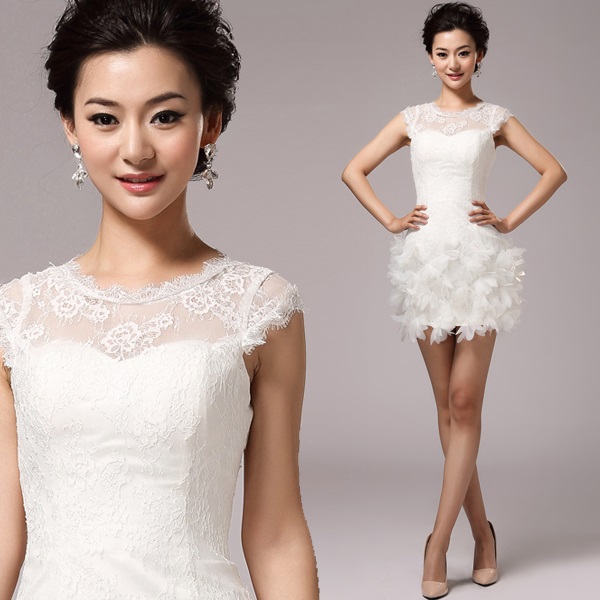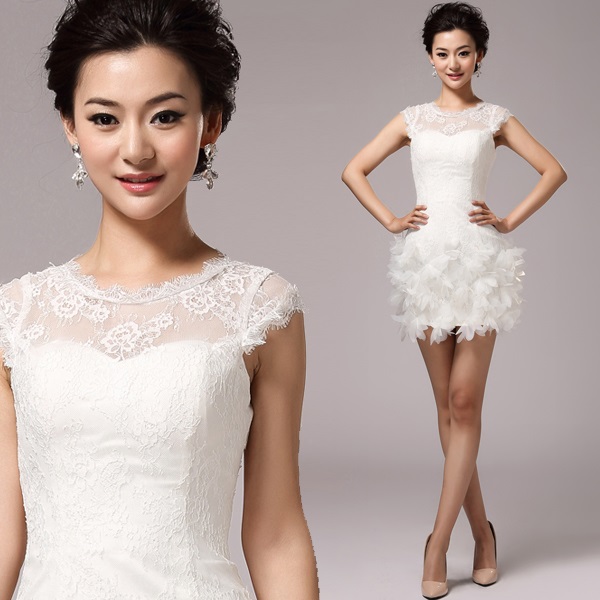 Speaking of fun white dresses, ones that have flowers or feathers at the bottom is another festive touch.
Grey vintage embroidery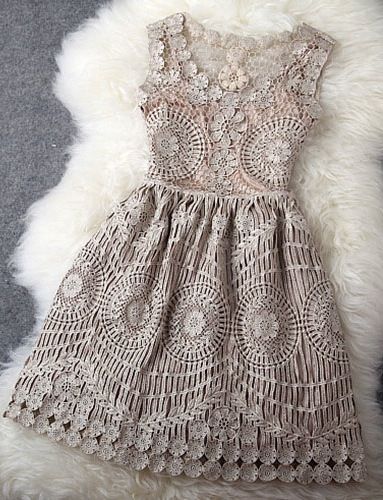 This is the kind of dress that will have people asking you the entire time "Ooo, where did you get your dress?" Embroidery is so unique and exquisite.
Silver and white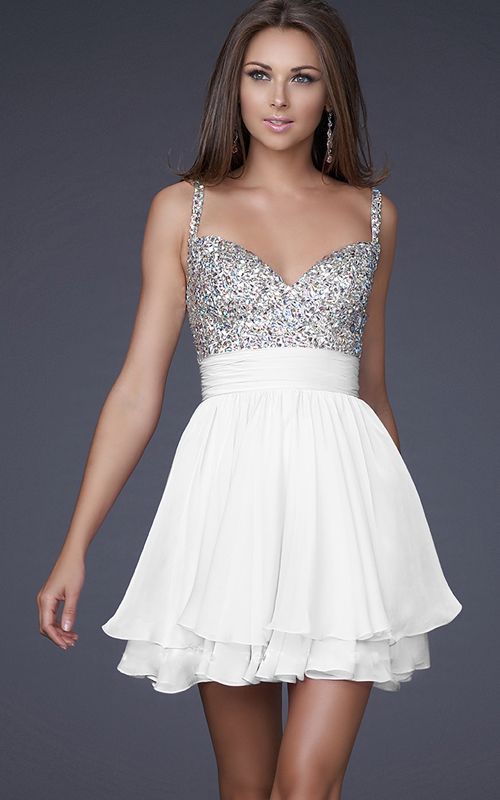 The white says "bride". The silver says "lively". Two words that are fitting for a bride-to-be while at her engagement party!
Stunning bandage dress

Rose color is uber feminine. And if it comes in the form of a bandage dress like this one, it is super sexy too.
Two-piece maxi dress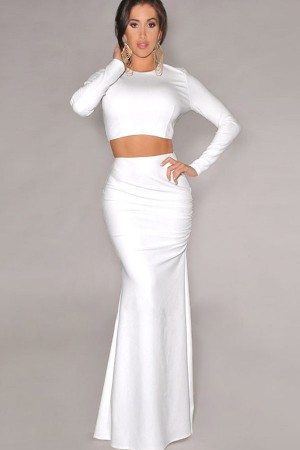 This two-piece maxi dress is so…ultimate. Your guests will want to get one just like it. Just make sure they get it in another color than white. (White is your color.)
One-shoulder chiffon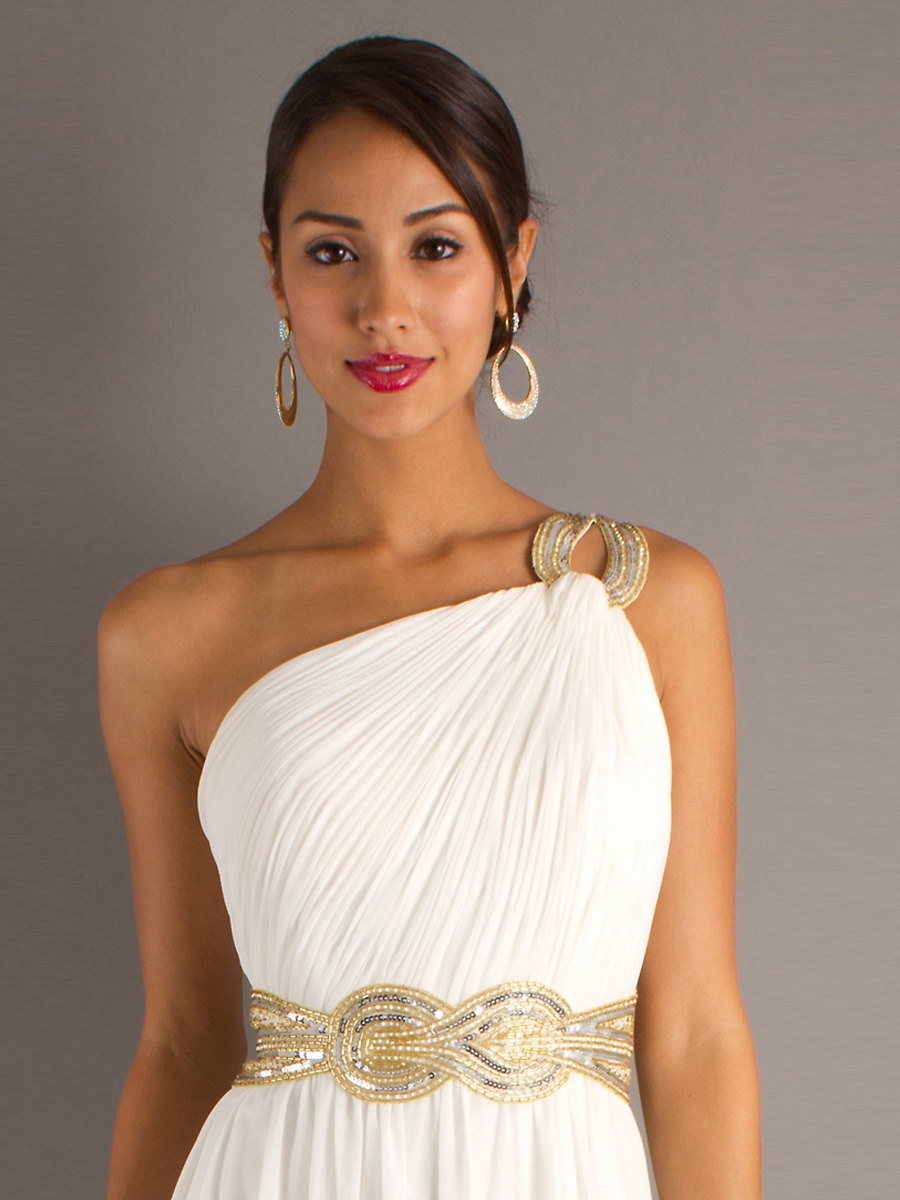 One-shoulder chiffon is very regal. The gold embellishments makes it quite modern.
Vintage ivory and floral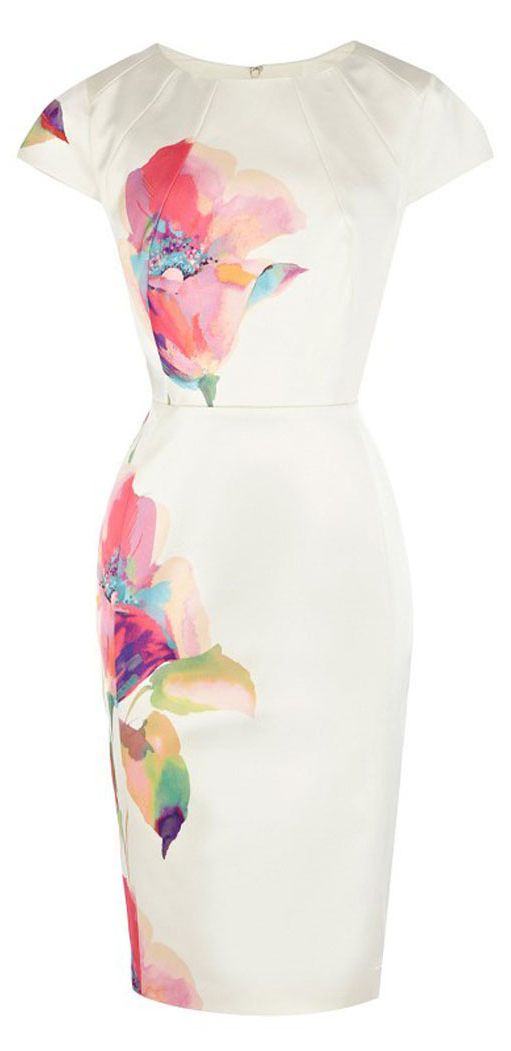 If you always dreamed of wearing a vintage dress to your engagement party but you don't want to get anything out of your grandmother's closet, how about a silk number like this one? The floral print on it makes it extra-special. And memorable.
Boho beautiful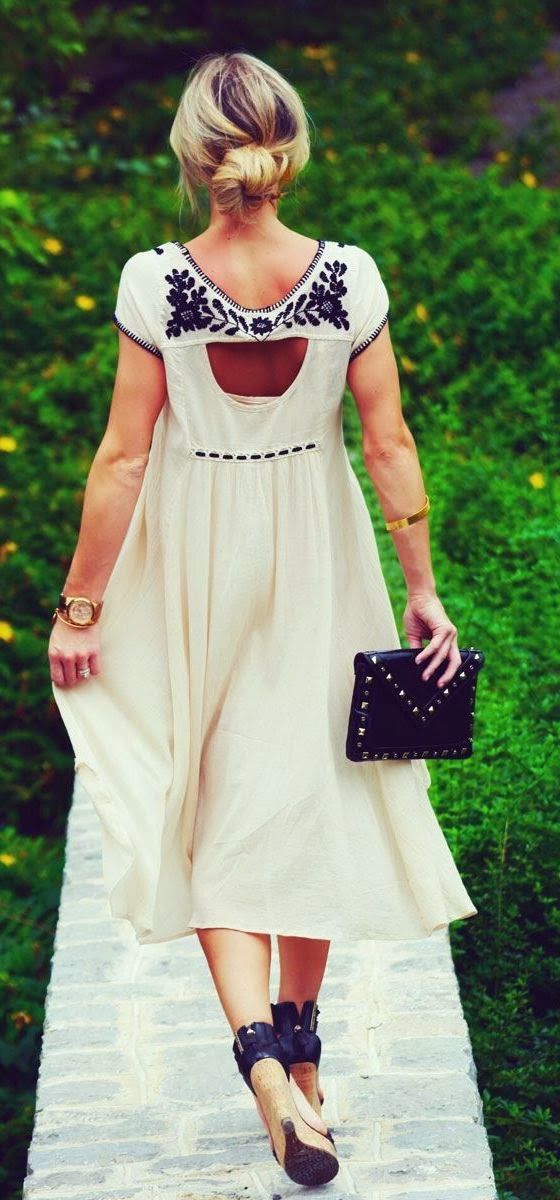 Here's another Boho-inspired look that is a bit more casual than a lot of the other gowns. But who said that casual means having to go without looking super fashionable? The embroidery on the back of this dress is aesthetically-appealing too.
Short, light pink and tulle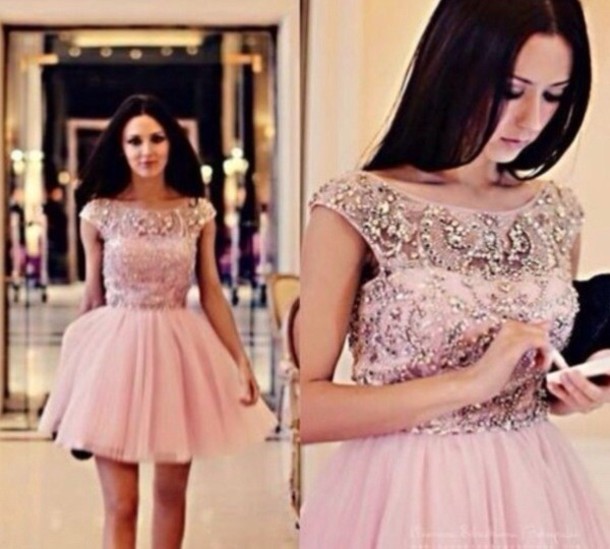 Pink is another color that is associated with brides and weddings. Everything about this particular dress says "engagement party".
Cocktail dress with a detailed back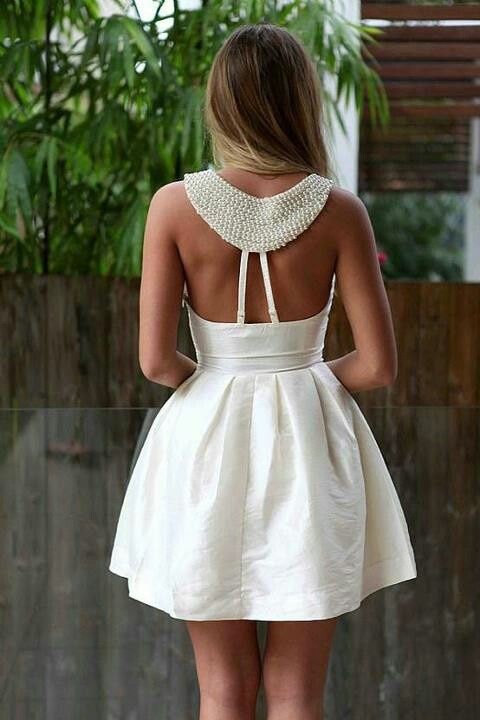 Do you have a summer engagement party coming up? A cocktail dress made out of linen with this kind of detailing on the back will create a second-t0-none look.
Ruching all over
This is another casual winner. The material is casual. But the fact it's strapless and has ruching all over still makes it a perfect (engagement) party dress.
Beautiful rose gold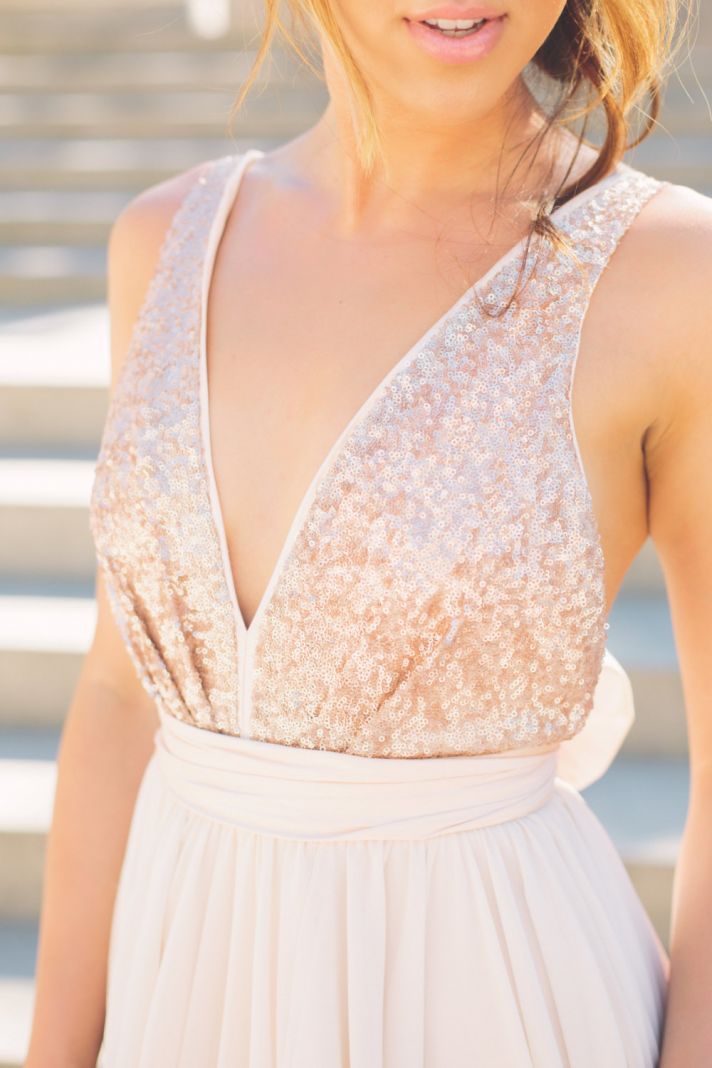 This is one more way to try rose gold. That neckline is so delightful and delicate.
Bejeweled back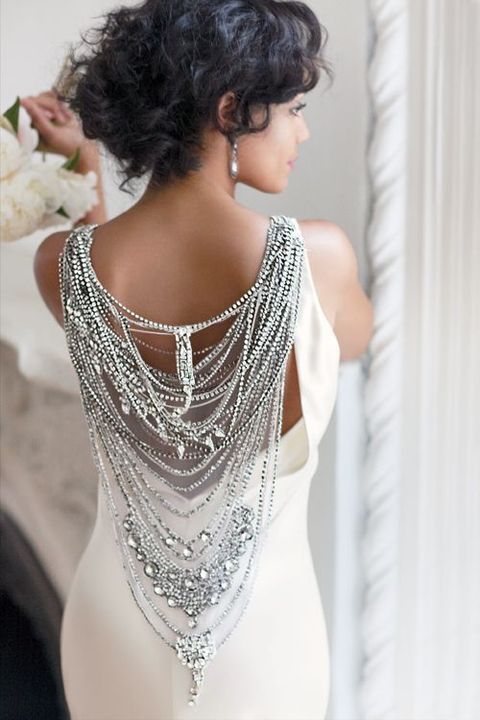 This is the kind of dress that is full of surprises. Plain and white in the back. Unbelievably adorned in the back.
Pretty flowers and lace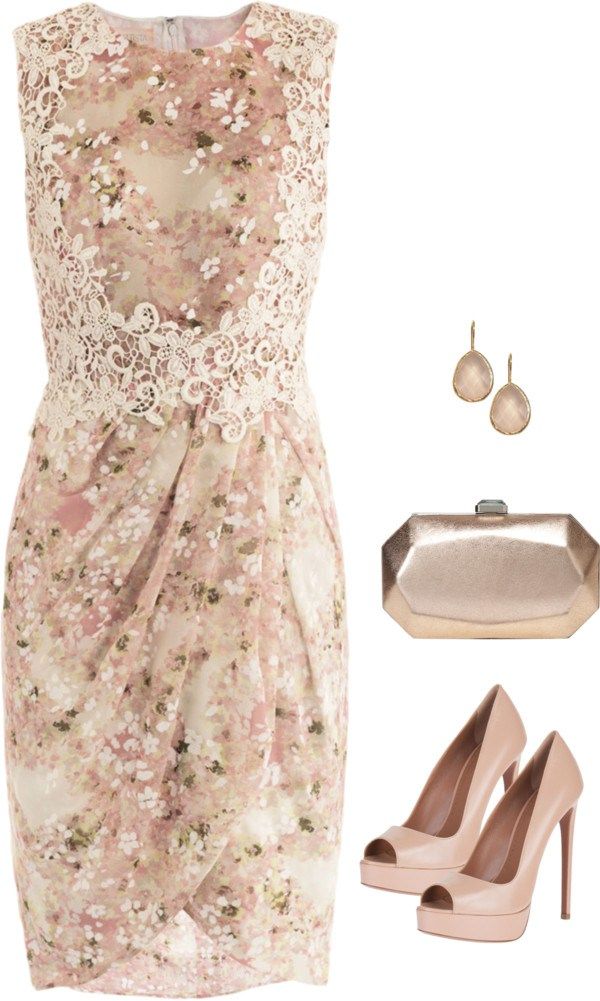 Would you like to combine so many "bridal looks" into one? This dress can make that happen. There's white, there's pink, there's flowers and there's lace. A wonderful fashion medley without being too overwhelming.
V-neck maxi dress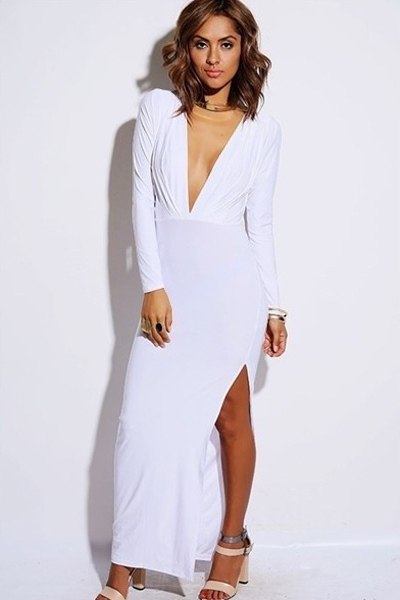 Brides are allowed to bring out their sensual side. And the low V-neck on this white maxi dress does it oh so well!
Pleated and sleeveless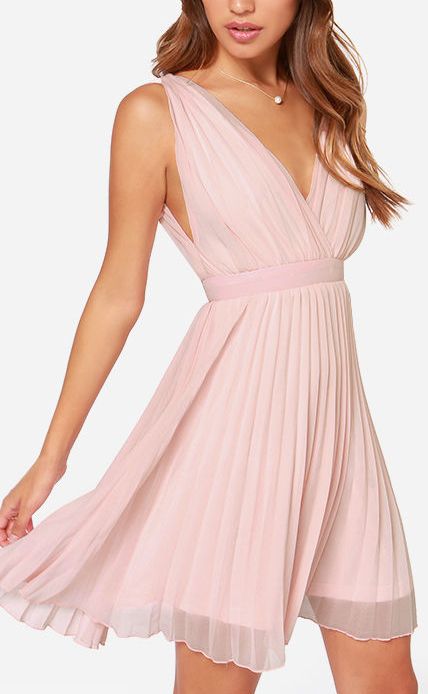 Another kind of dress that works for any time of day is a pleated and sleeveless party dress. (It would be really cute as a bridesmaid dress too!)