If there's one item of clothing that pretty much every woman has in her wintertime wardrobe, it's a turtleneck. But if you only have the thick cotton kind that you used to wear as a kid or you don't know what exactly to wear your turtleneck with, sometimes they can come off looking anything but a fashion forward statement.
Luckily, being that turtlenecks are a big fashion trend this coming fall and winter, there are all kinds of examples of how to make them make you look like the ultimate fashion plate. Here are just a few examples of how to do that.
1. Turtleneck and flare pants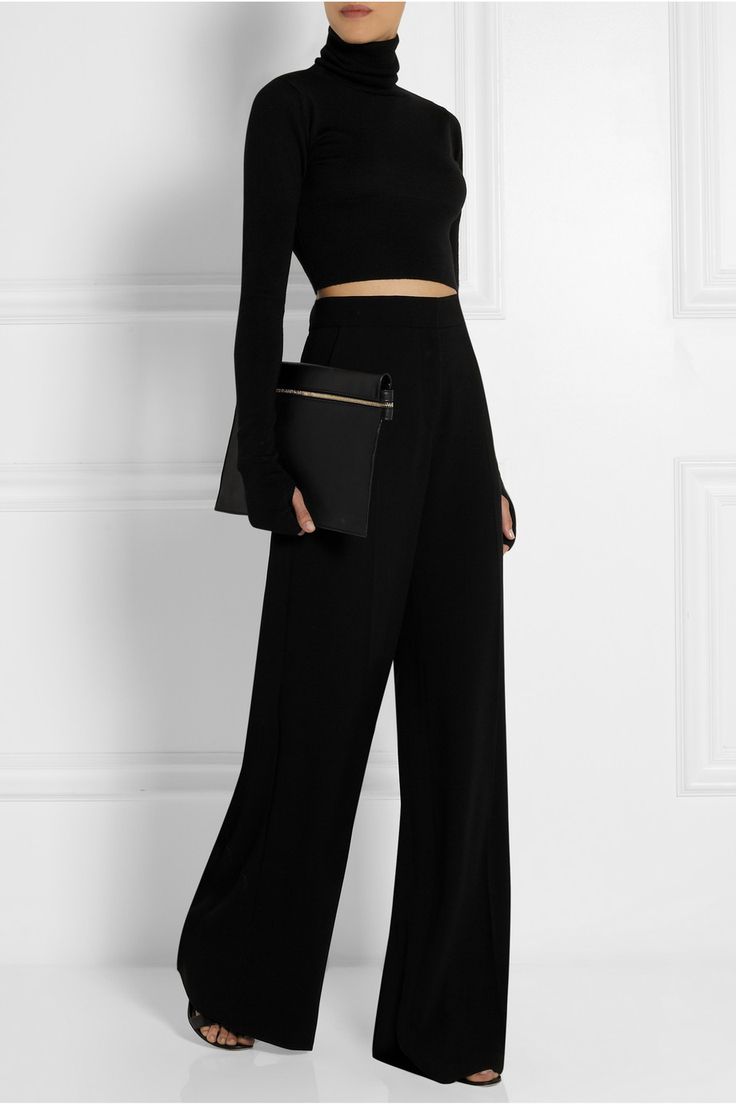 Flare pants are in too. So why not get a turtleneck that's the same color as a pair of wide-leg pants and create this kind of professional smooth and sleek look?
2. Turtleneck and mini skirt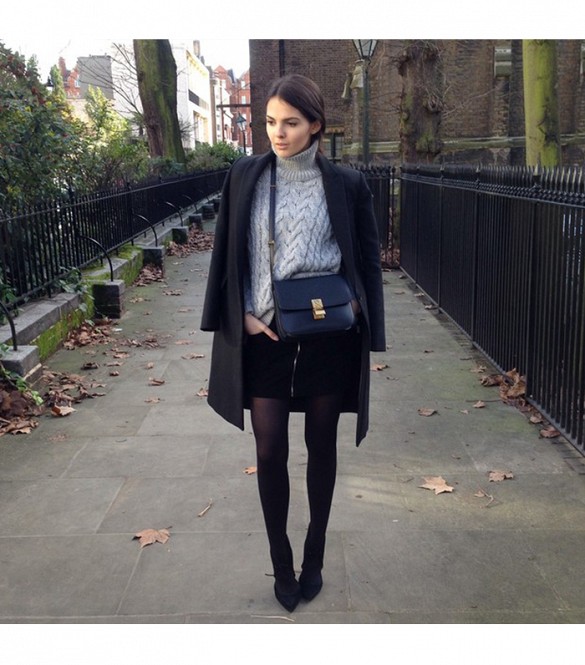 Turtlenecks are always cute with mini skirts. Especially if you put on a pair of opaque tights and you wear some killer ankle boots.
3. Turtleneck and skinny jeans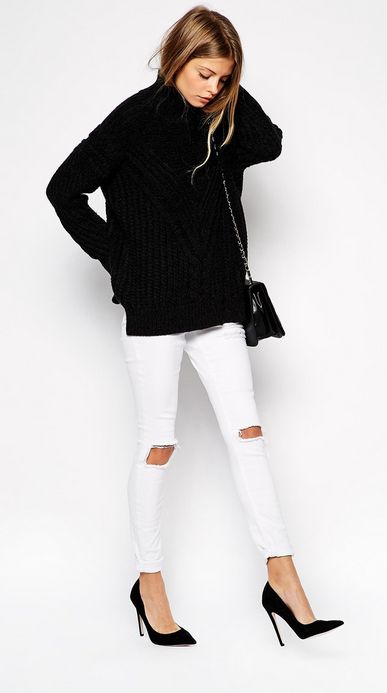 You've probably got at least two pair of skinny jeans, right? With a turtleneck and pair of pumps, you'll definitely be good to go.
4. Turtleneck and wool jacket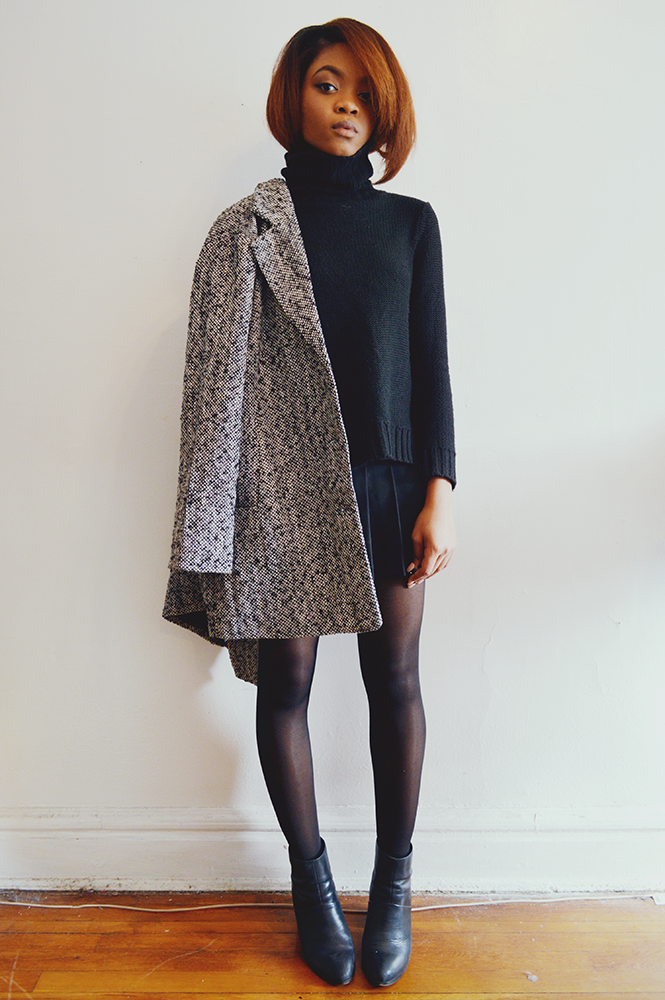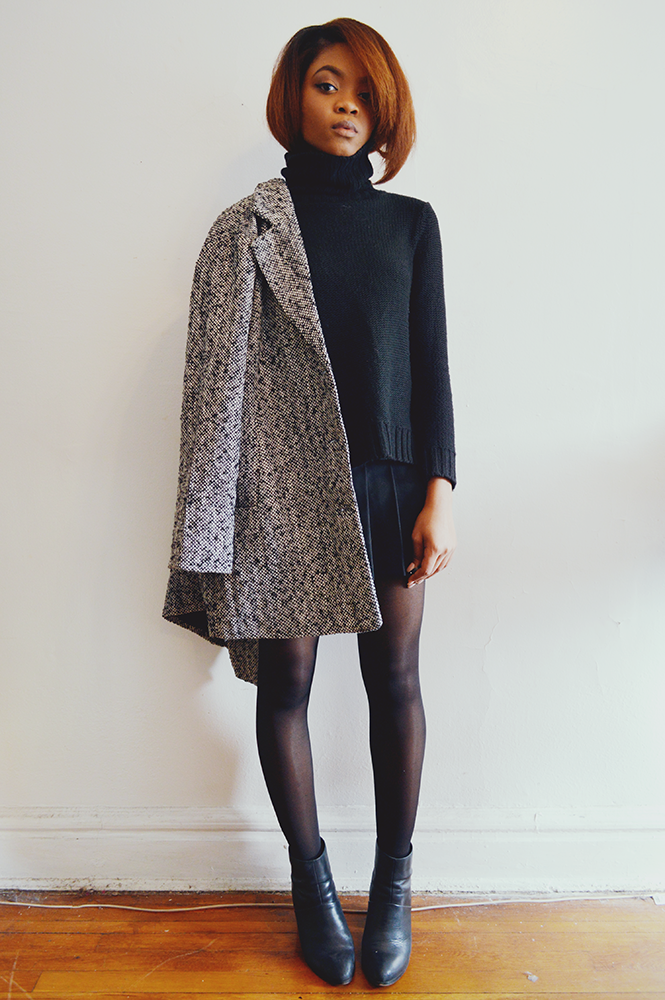 On those especially chilly days when you really want to wear a short skirt with your turtleneck, you can still keep warm with a nice wool jacket.
5. Turtleneck and cashmere coat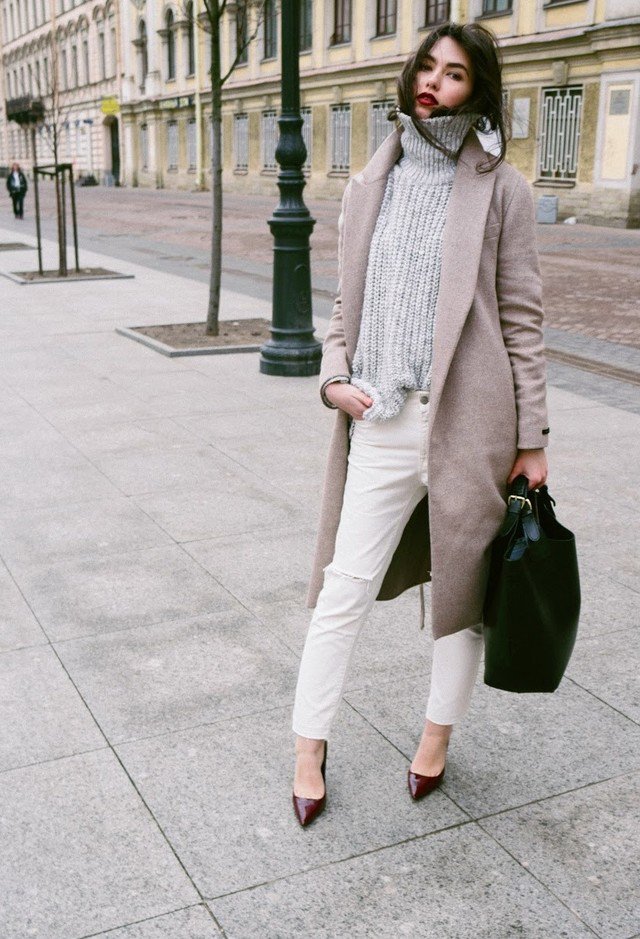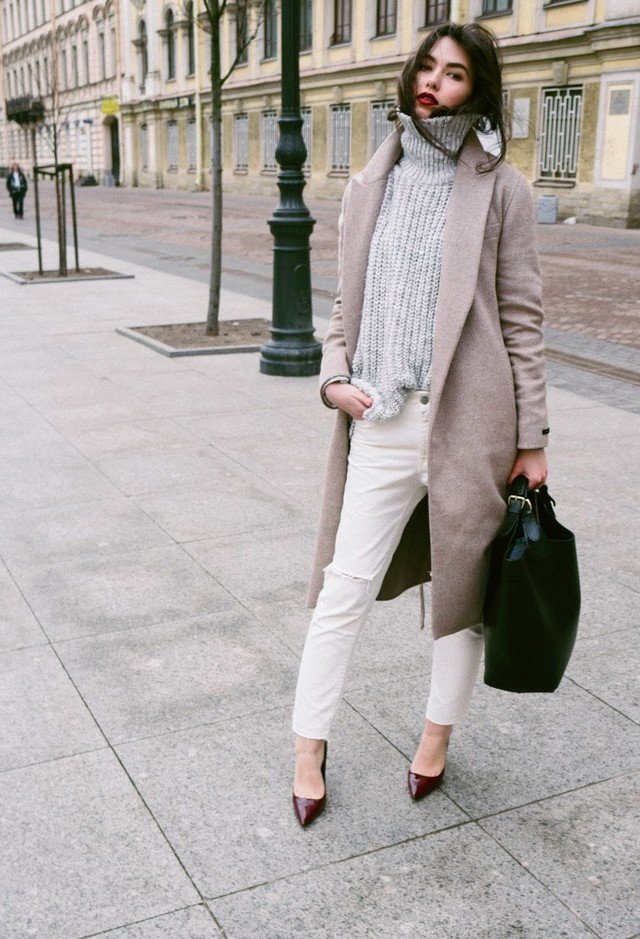 Or you can look even more like a fashion diva with the help of a quarter-length cashmere coat.
6. Turtleneck sweater dress
How cute is this? A turtleneck sweater dress in a bold color like red will definitely have people turning their head in your direction.
7. Cropped turtleneck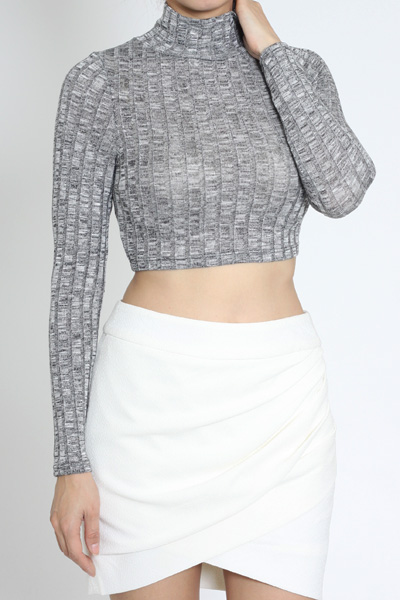 Who said that you can only show off your tiny waist during the summer season. A cropped turtleneck goes well any time of the year.
8. All-black turtleneck outfit
If you've got a pair of black jeans, get a black turtleneck to wear with it. Then complete the look with some black high heel mules, a black purse and some over-sized black sunglasses. You'll look super sexual and extra casual too.
9. Turtleneck and thigh-high boots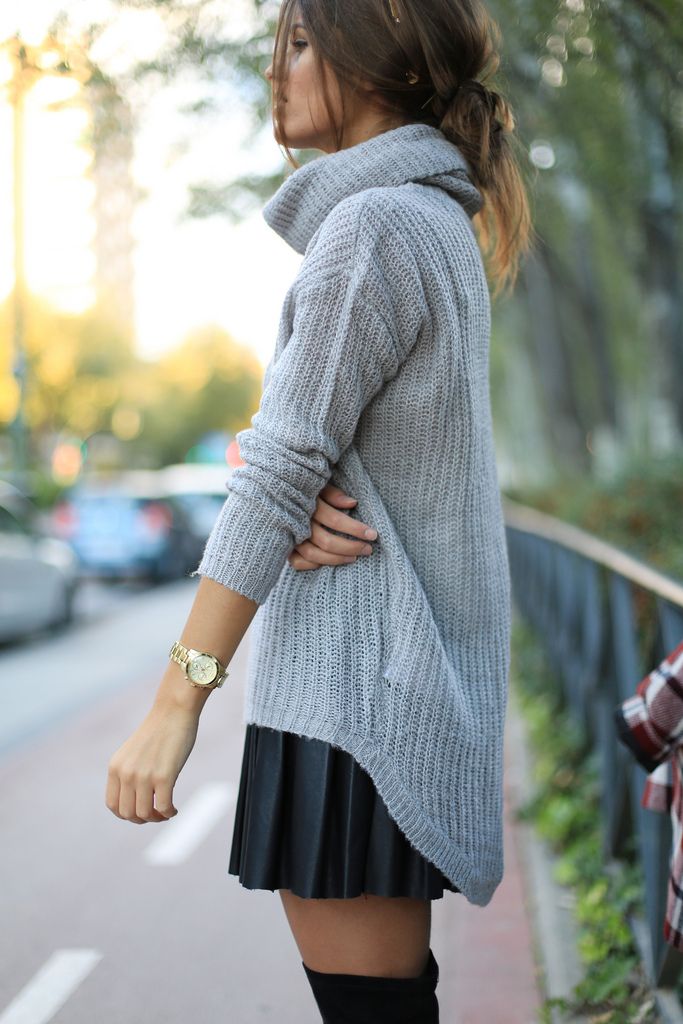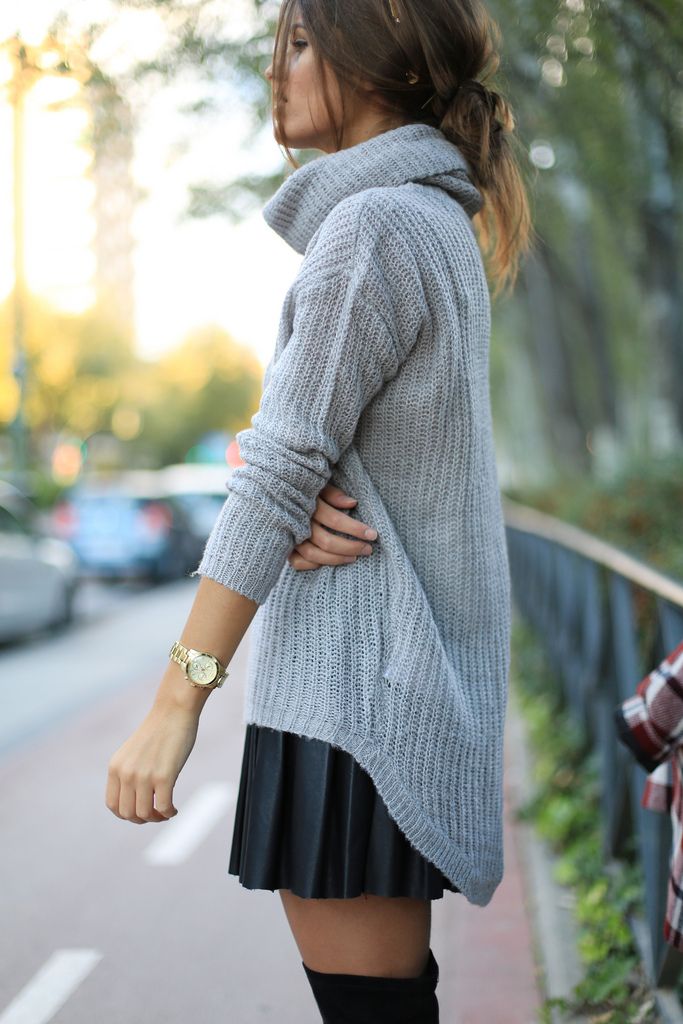 If you've been contemplating getting a pair of thigh-high boots, what are you waiting on? With the right Turtleneck and a cute pleated mini skirt or leggings, you'll be ready for whatever the winter weather brings.
10. Sheer turtleneck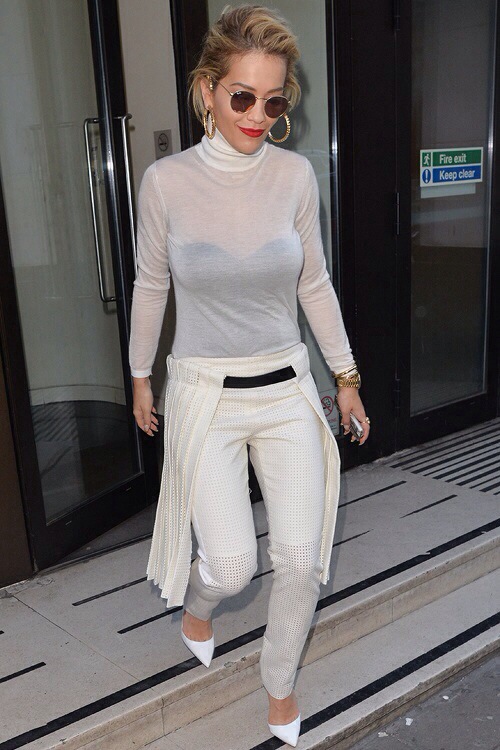 You might not be comfortable rocking a sheer turtleneck with a dark bra, but you can always put on a colorful camisole and still add a bit of dimension to your overall look.
11. Over-sized turtleneck

As you can see, an over-sized turtleneck can basically serve as another version of a turtleneck sweater dress. (Just make sure to not forget the boots.)
12. Turtleneck and leather pants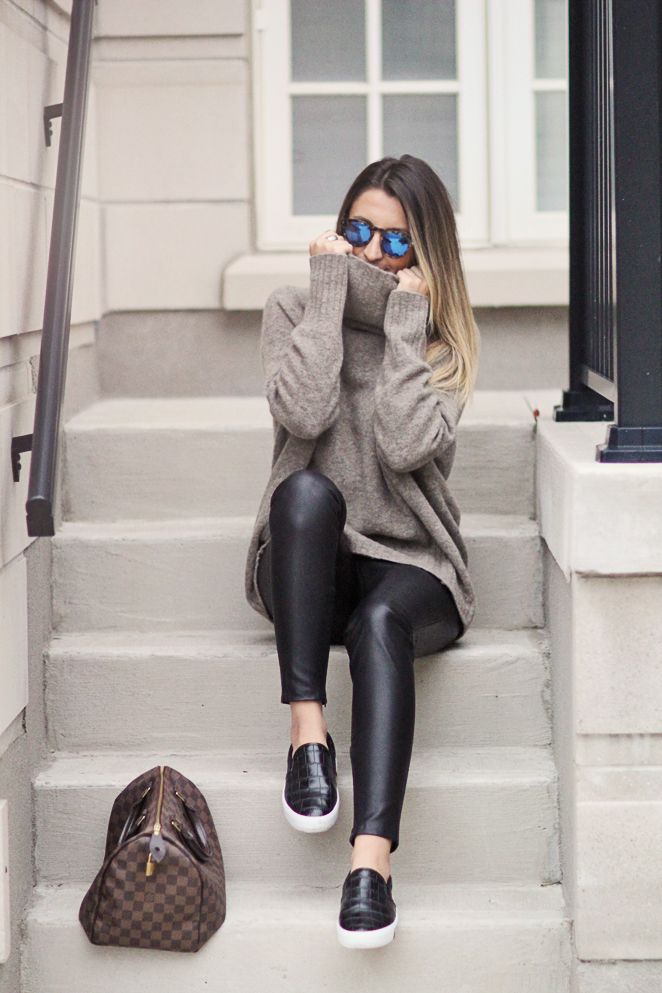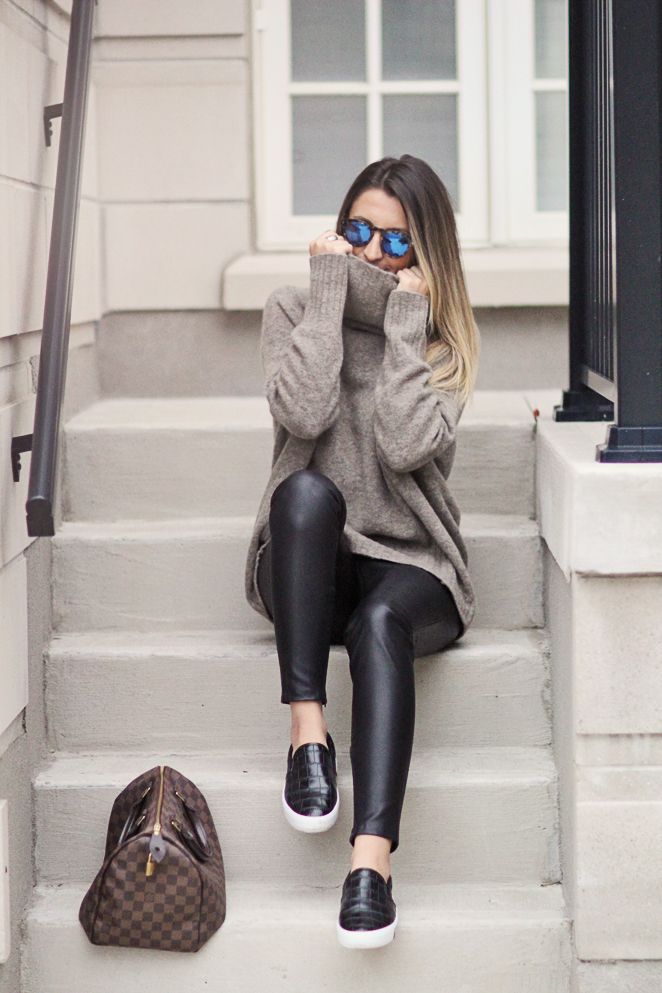 Oftentimes, when people think about wearing a pair of leather pants, high heels come to mind. But what we like about this particular look is the patent leather flats show how it can be just as cool to wear them (with a turtleneck) in a casual kind of way.
13. Turtleneck and fur stole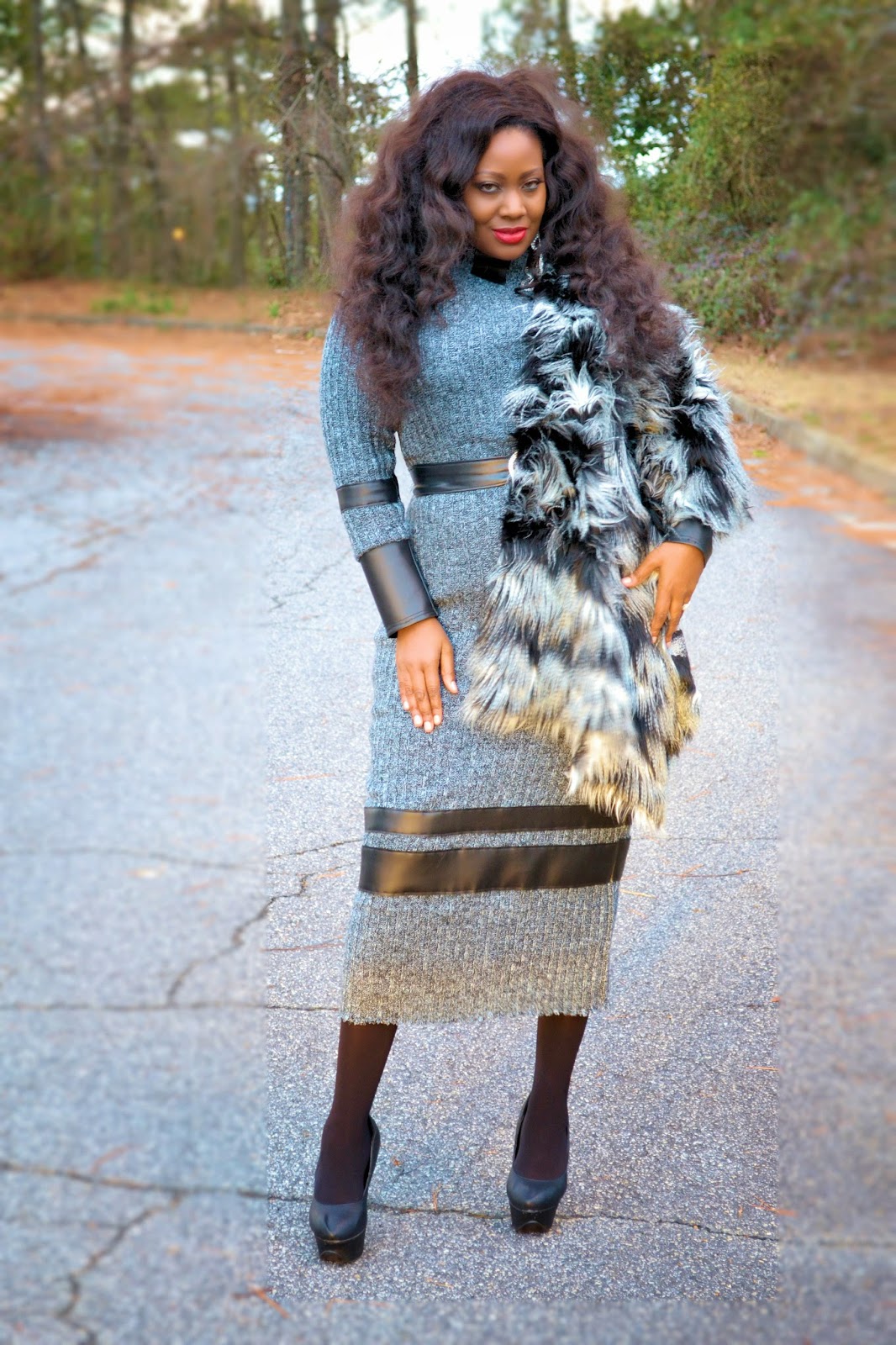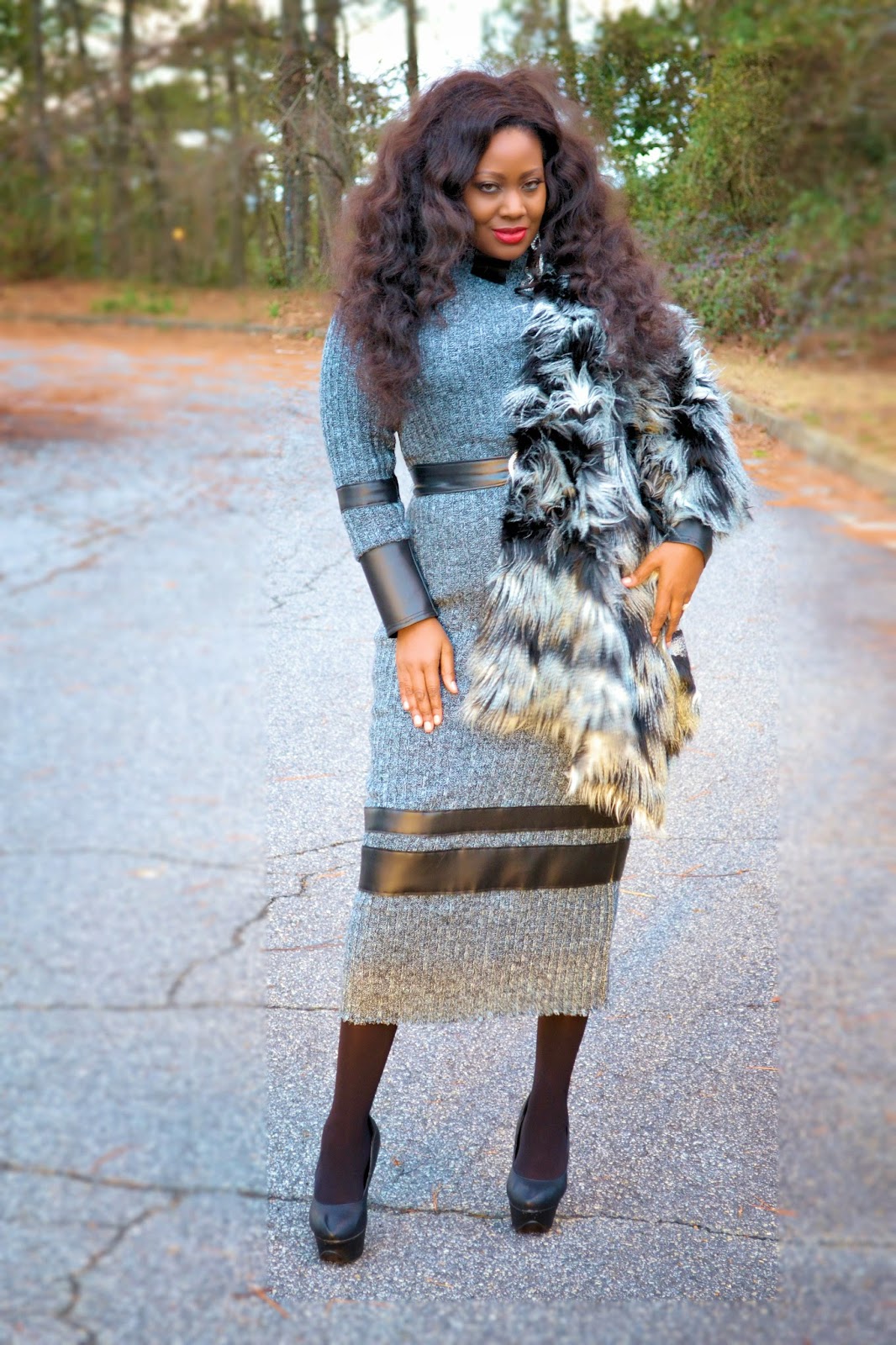 Did you know that fur stoles were in this year? How could you not get one to wear with your turtleneck collection?!?
14. Turtleneck and skater skirt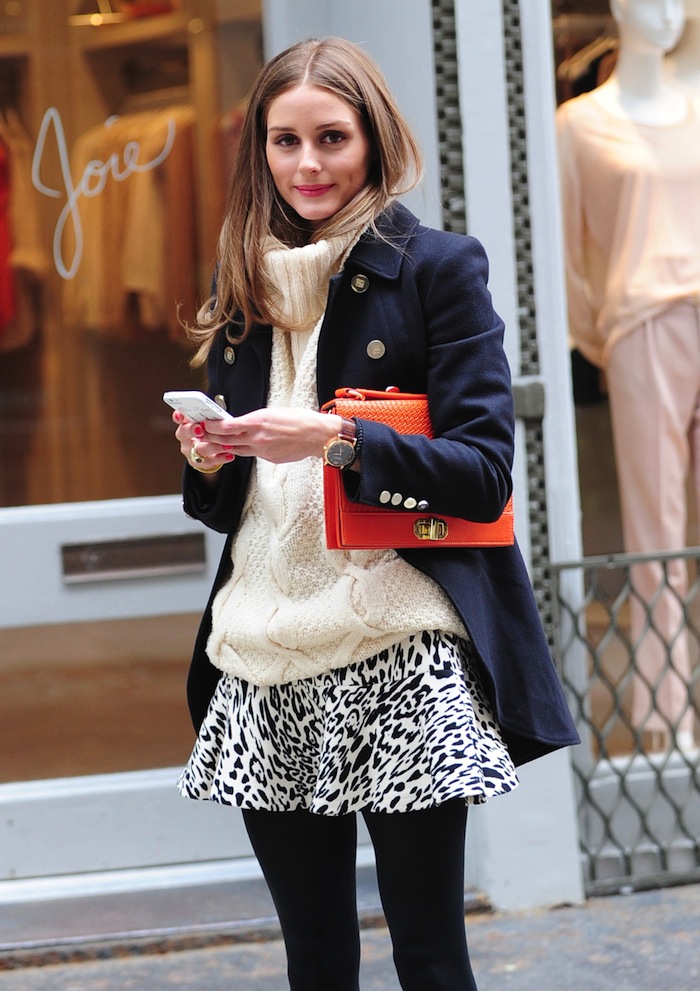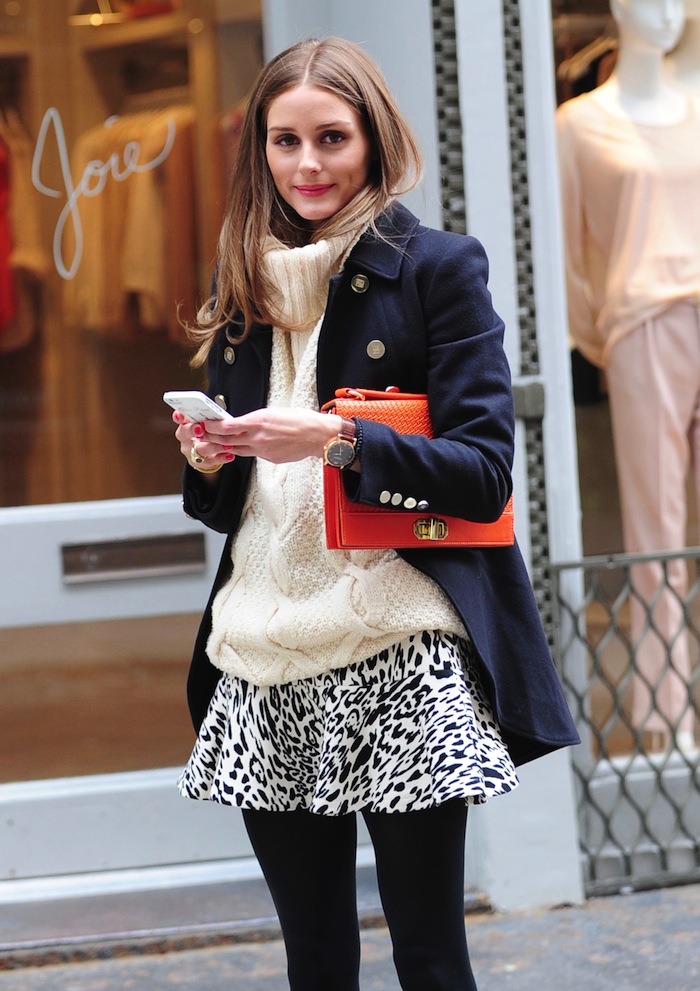 You've already seen that a turtleneck goes well with a mini skirt. A skater skirt is just another variation of that. (We really like the animal print. How about you?)
15. Turtleneck and big hat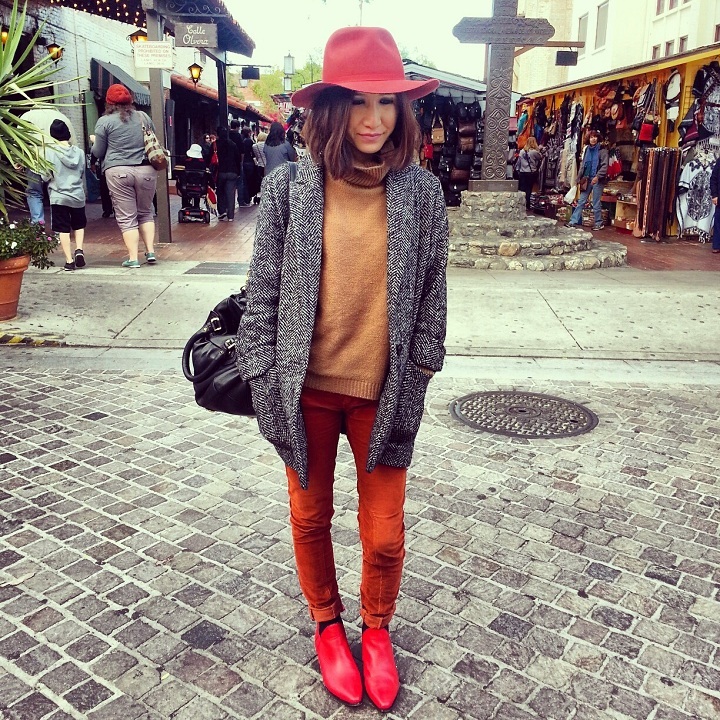 Planning to check out a museum or go to the movies? If it's a bad hair day, just through on a big hat. And who said it has to match? Having fun with different colors and patterns is what fashion is all about!
16. Turtleneck and suit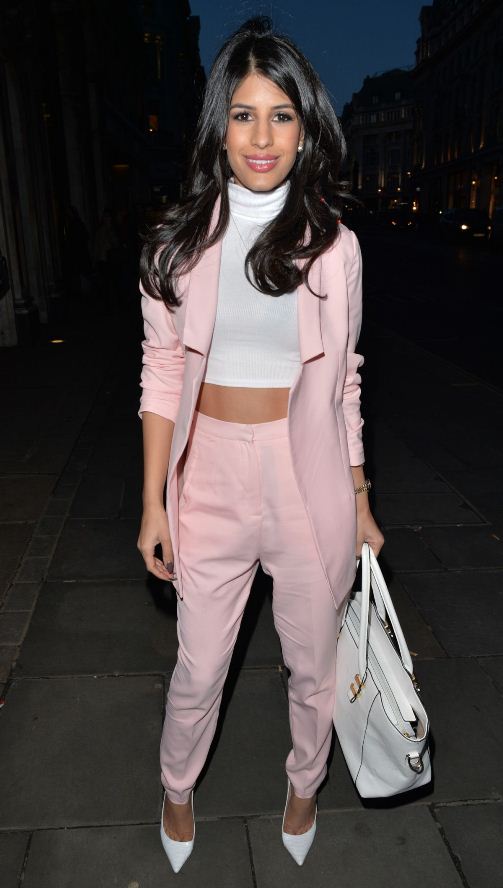 The first outfit you saw was a cropped turtleneck and this is just one more way to make one work for you. Oh, and don't worry about wearing pastels in the cooler seasons. It can actually bring a bit of light to a dreary fall or winter day.
17. Turtleneck and flare skirt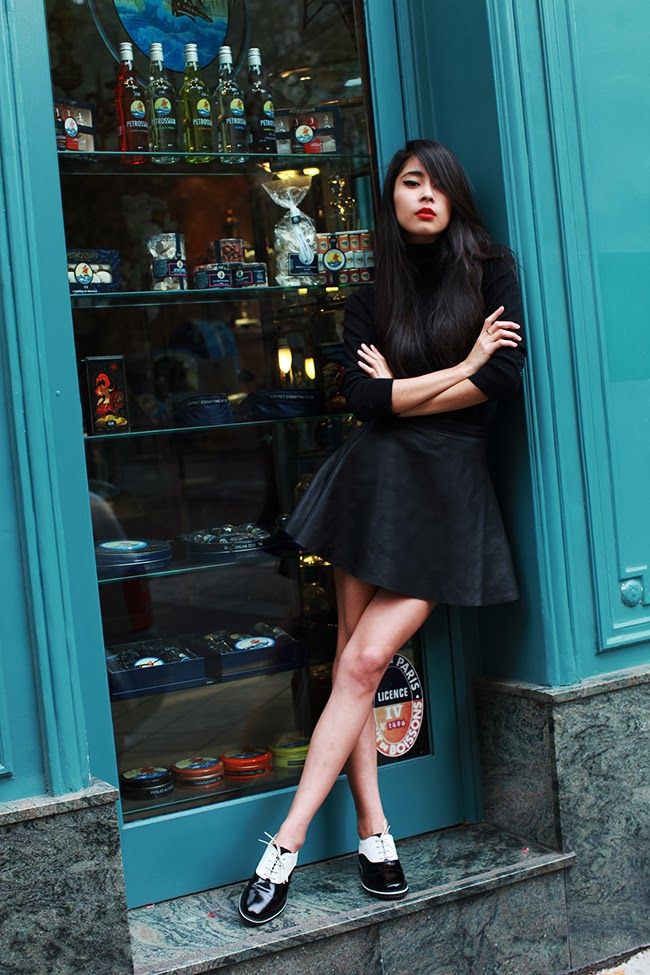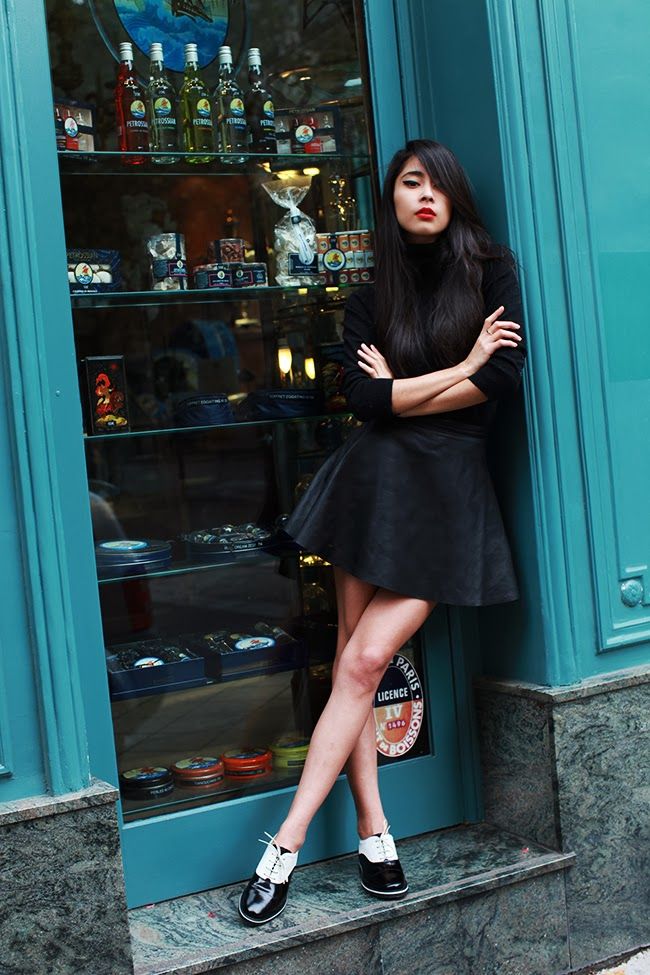 We really dig the flare skirt. And also the shoes!
18. Turtleneck sequin dress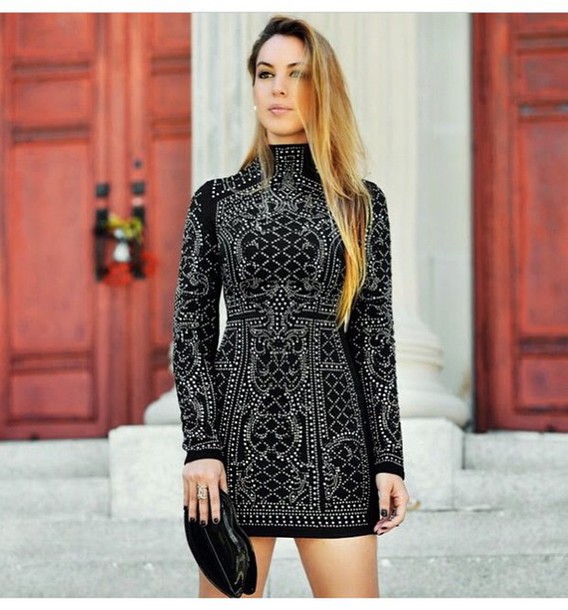 There are turtleneck sweater dresses for the day. And then…turtleneck sequin dresses for the night.
19. Turtleneck and houndstooth pants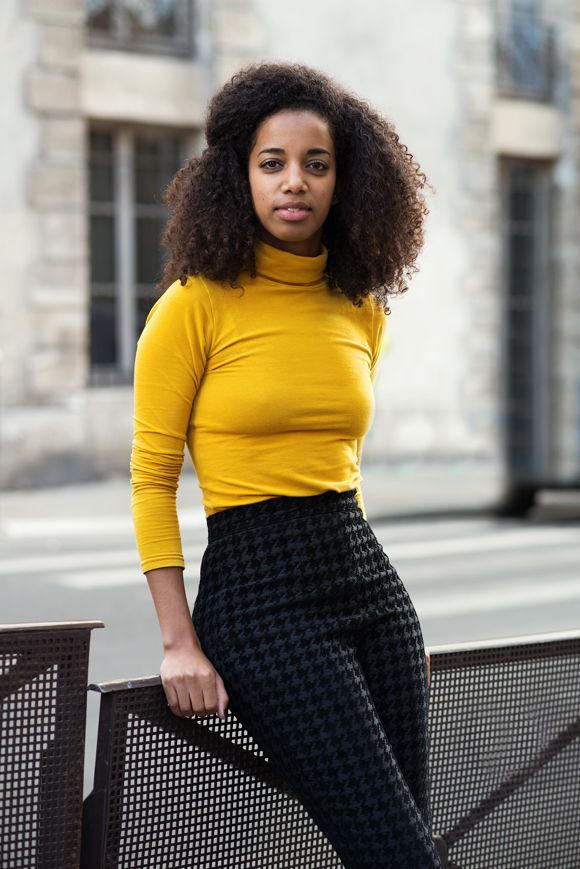 We thought this was a great look to showcase, mostly because houndstooth is a pattern that is getting a lot of attention this year. We like how it's blue and black (rather than the traditional black and white) and that it's paired up with a bright colored turtleneck.
20. Turtleneck and maxi skirt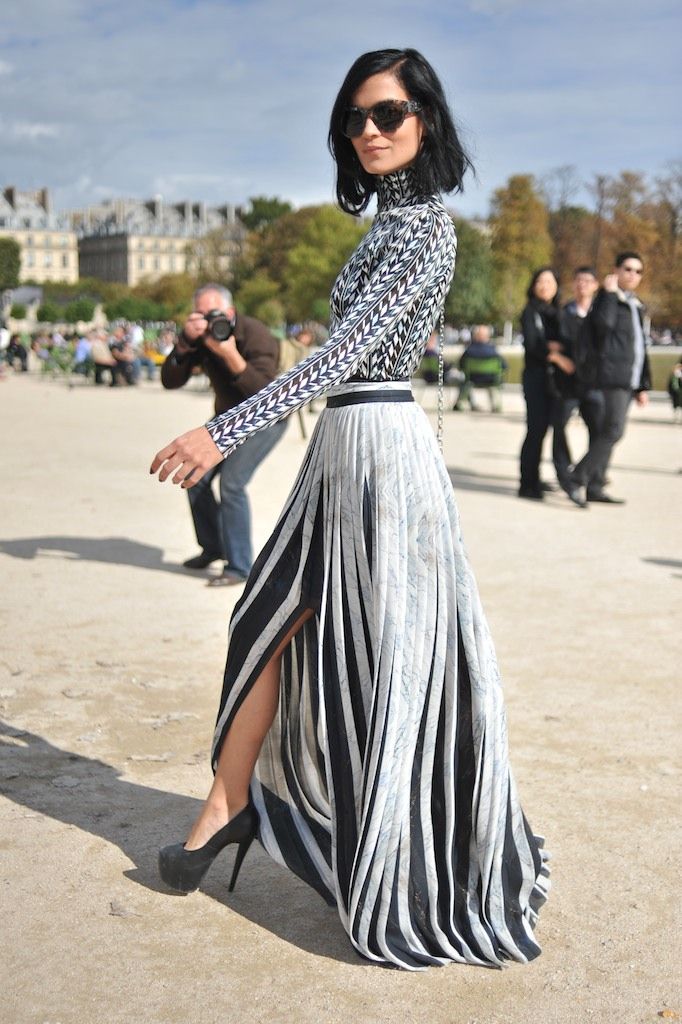 Ah. And then there's the turtleneck and maxi skirt. If you happen to find the kind of skirt with a long slit, you'll make everyone see turtlenecks in an entirely different light!