According to celebrity makeup artist Robyn Cosio of Beverly Hills' Salon Maxime, shaping a woman's eyebrows gives her an "instant facelift". Gorgeous, polished, and alluring, the perfect eyebrows can truly make your face go "Wow!". And, what is more embarrassing than having a friend call you out on a few stray hairs sloppily hovering above your brow line? Read up on our tips for eyebrow maintenance to keep your face looking young and your hair in line!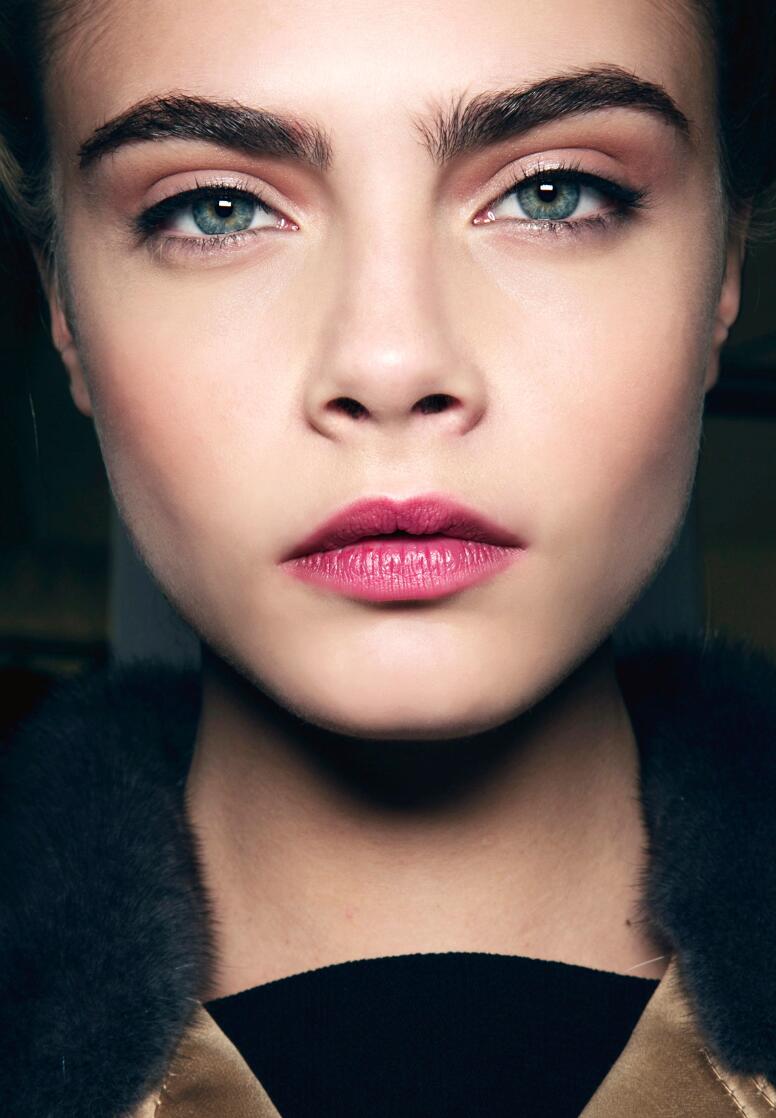 Salon: Waxing vs. Threading
Regardless of whether or not you plan on hitting the salon every few weeks for upkeep, it is always a good idea to let a professional give your brows some initial shape, and offer tips on where your maintenance could use improvement. Most women find that either waxing or threading is the best salon option for facial hair removal. Both of these techniques are quick, extremely precise, and can be relatively inexpensive for a single visit. We've got the scoop on both, so that you can decide which is better for you!
Waxing: Available at virtually any salon, this traditional hair removal technique has lasting results, and can actually reduce hair growth over time. Additionally, it can be performed on any length hair, thus even the shortest pieces of stubble can be removed. The downsides to waxing are generally the associated pain which, although tolerable, can be quite uncomfortable for some women, and skin irritability to the wax used. If your skin is especially delicate or prone to rashes, allergic reactions, eczema, or acne, you might want to look into a salon that uses sensitive skin wax, or consider a different removal method.
Threading:  In this ancient Middle Eastern technique, a cotton thread is tightly wrapped around the hair, and pulled to lift the follicle from its root. Natural and target-specific, threading is praised for being less painful and irritating than waxing. It can, however, be trickier to find a talented threading technician in your area. Additionally, some women find that threading doesn't take care of their very shortest hairs as well as waxing does, and that it can cause hair to grow back in quirky ways. Just as you would with any stylist, be sure to look into your professional's references if you opt for threading, and ask questions about any possible concerns.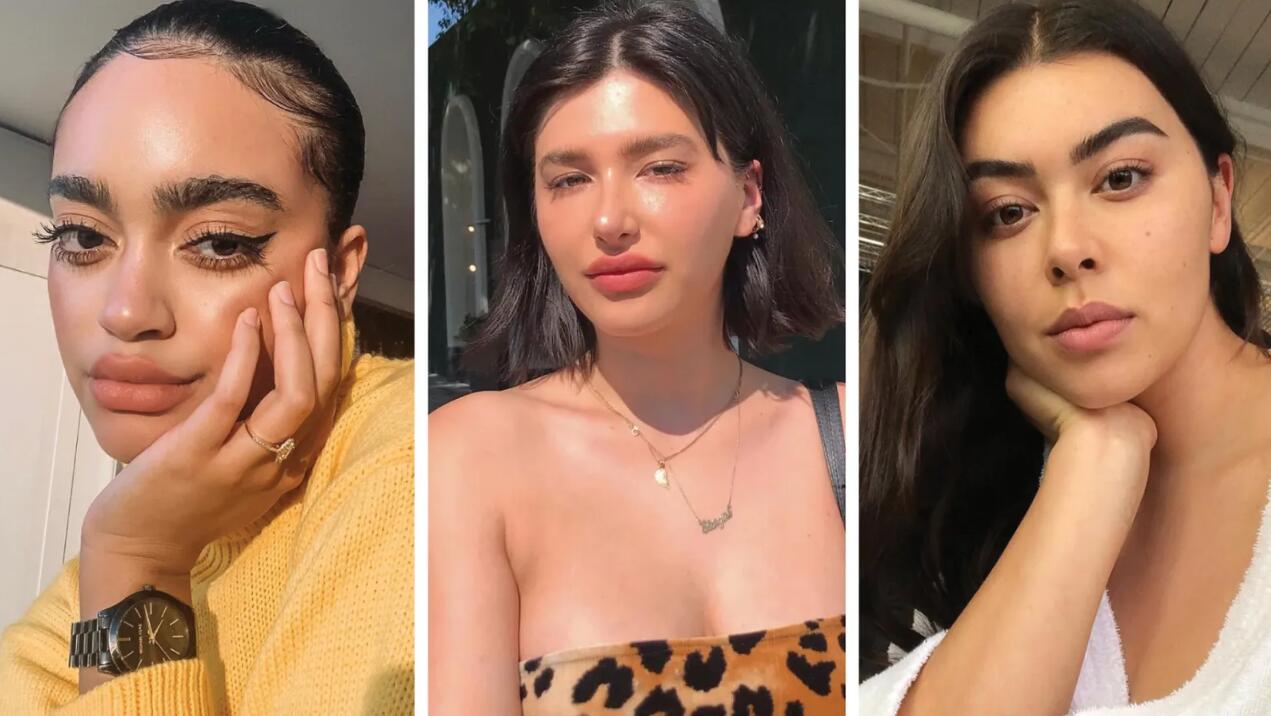 DIY: How to Shape
Proper brow shape is key to framing your face, balancing your features, and emphasizing your eyes. If your brows have recently been shaped by a professional, then that is usually a good reference point. If they haven't, however, then fear not! Here is our quick guide, adopted from SheKnows, to make you your own expert tweezing technician!
Looking into a mirror, imagine a vertical line extending up from the outside of your nose and the inside of your eye. This indicates where your brow should naturally begin; mark it with a brow pencil.
To find the most flattering natural arch for your brows, hold your pencil in front of your face, extending from the outside of your nose through the edge of your iris. Wherever the line intersects with your brow is where your arch should be the highest; mark it with your pencil.
Now line up your pencil in front of your face from the edge of your nose to the outer end of your eye. Mark this as where the end of your brow should be.
Determine thickness, considering your own personal preference and facial features. Prominent, thicker brows generally best complement strong features (think Brooke Shields and Camilla Belle), whereas delicate feminine features often look nice with thinner brows (look to brow beauties like Charlize Theron for inspiration).
Finally, adapt your arch to your face shape. The width of a round face is beautifully offset by higher arches, which thin the face out and create a more vertical line. If your face is more of an oval, you'll want to do the opposite: keep brows flatter and less arched, minimizing your face's length. And for square faces, look to round your eyebrows, which will offset harsh angles. One thing to avoid with any face shape is the "botox brow", which looks artificially high and over arched.
DIY: How to Pluck
Now that you've mapped out your ideal shape, its time to get plucking! To open up pores, soften your brow hairs, and ease a little pain, apply a washcloth soaked in warm water to your brow line for five minutes. Then, grab your favorite slant-tipped tweezers and start plucking.  Above all, remember to err on the side of caution when tweezing: full brows always look healthy, and it is much easier to go back and pluck a little more later than it is to regrow hair… don't over pluck!
Use a spiral brush to sweep brows upward, and trim the tips of excessively long hairs with brow scissors. Sweep down and do the same thing, then sweep brows back into place.
Using tweezers, begin plucking hairs below the brow line. Be sure to grab each follicle at the root, and pull in the direction of hair growth, using one sweeping motion.
Pluck excess hairs growing between the brows.
Tweeze any other sporadic hairs that fall outside of your ideal brow shape, as mapped earlier.
If brow hair is sparse, use a brow pencil one shade lighter than your eyebrow hair color to fill in gaps.
Whether you maintain them yourself, or opt to hit the salon every few weeks, eyebrows require a vigilant eye.  It takes only 3-5 weeks for a brow hair to fully regrow, meaning that for some ladies, daily tweezing is a must! If kept in shape, however, gorgeous brows can transform your look, highlighting your features and instantly making you look more polished.