When it comes to fashion trends, it's not just about looking for certain types of clothing or even the most popular colors. Another thing to take into consideration are certain patterns and prints. One that is showing up on the runways for the entire year is floral print.
If you're someone who either hates that particular print or you only think that it's appropriate for the spring and summertime, you're about to see some of the ways that it will look so hot during the fall as well. Plus, some of the combos may convince you that floral can work on any fashionista. Just take a look.
1. Floral manicure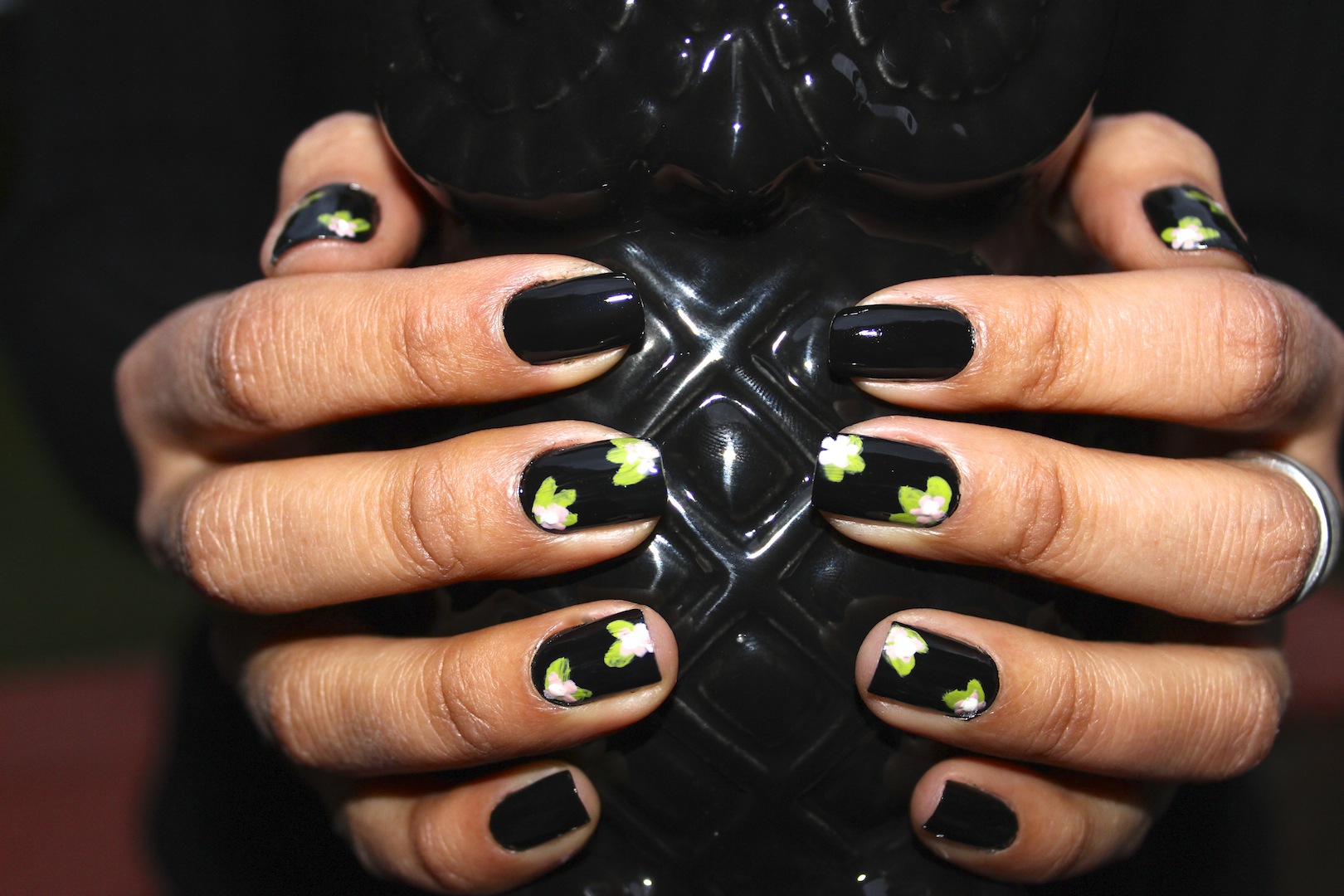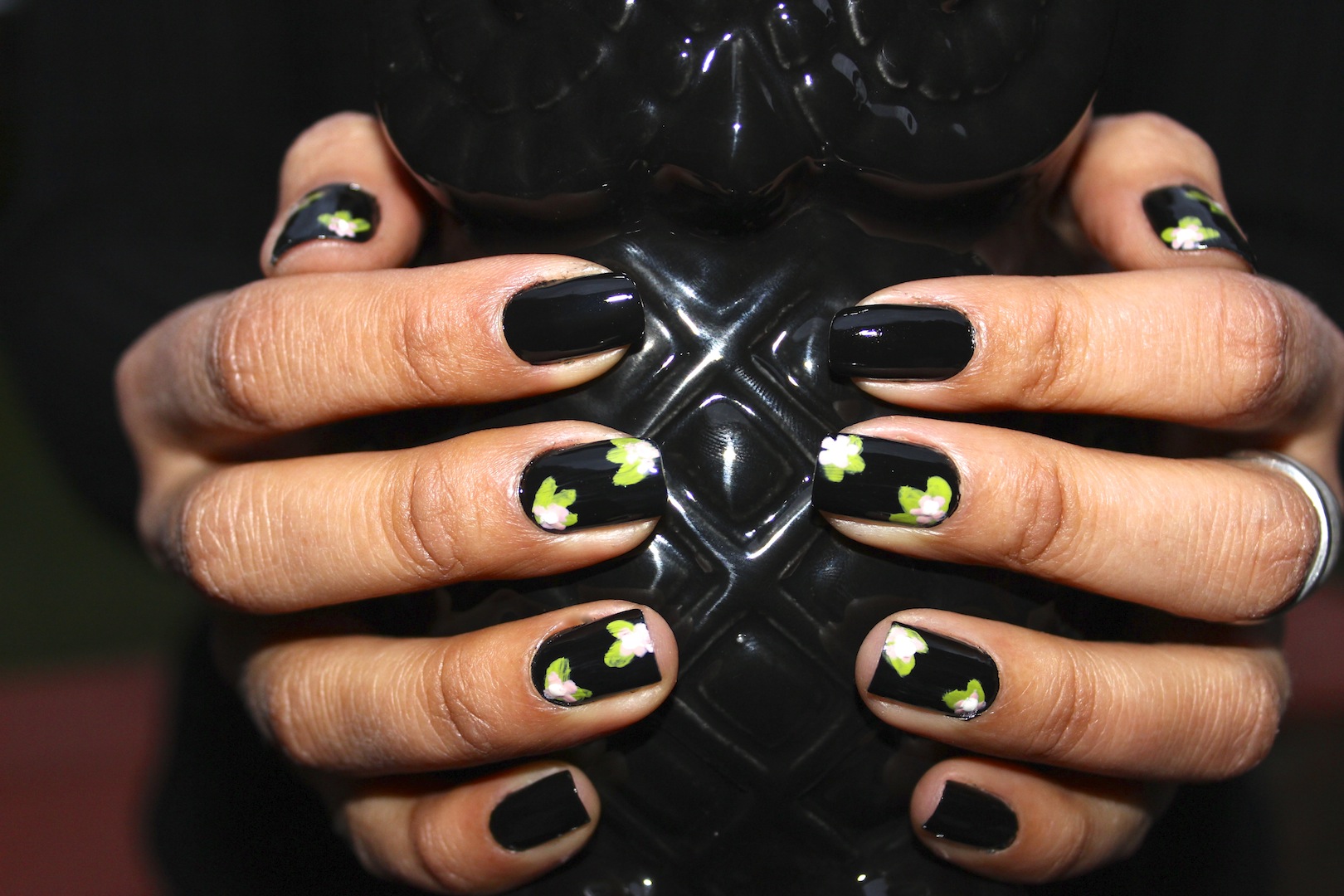 What's cool about this particular floral manicure is that it's not all "girlie". If you don't like the color pink or the thought of wearing pastels on your fingers makes you slightly nauseated, you can still wear floral and look like…you. Just go with a darker palette instead.
2. Floral dress and long fur vest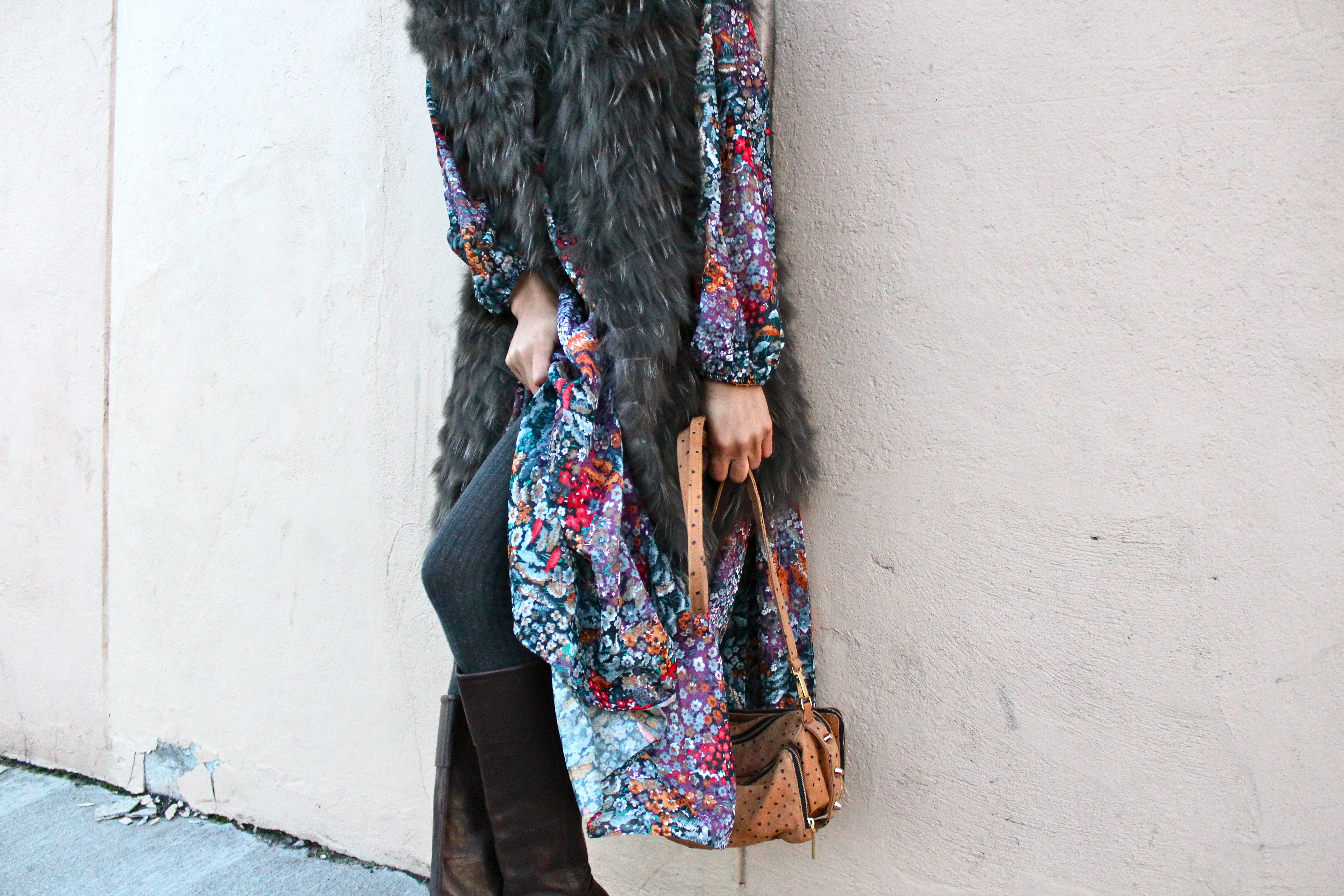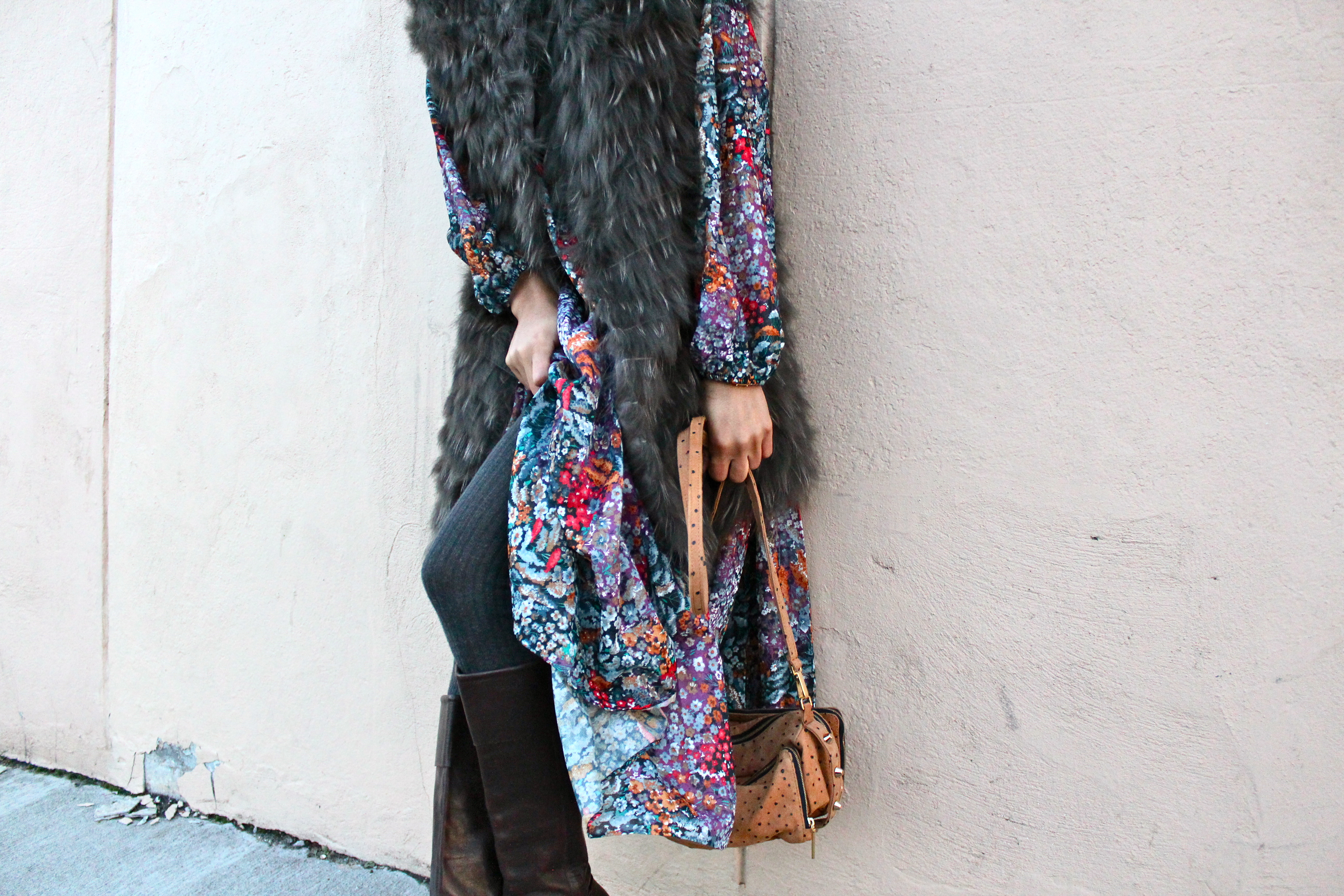 One of the best things about fashion is while there are trends but there are no hardcore rules. One example that proves this point seamlessly is mixing a floral maxi dress with a long fur vest. We dare you to tell us she doesn't look unbelievable in it. (We'll wait…)
3. Floral shorts and opaque tights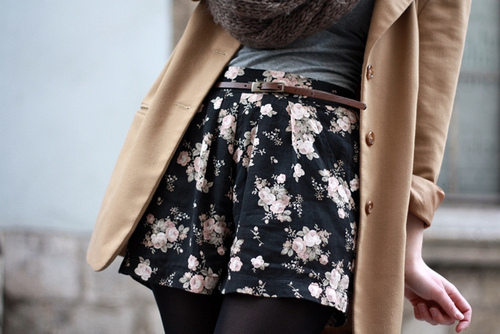 Floral shorts and a tank in the summer is sweet. Floral shorts with a pair of opaque tights and high-heeled boots in the winter? Sexy.
4. Floral platform ankle boots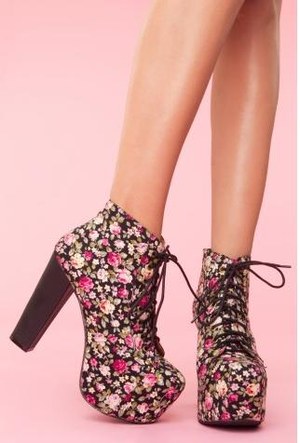 If you're someone who prefers to wear solid colors, you can always add a bit flair with some floral platform ankle boots.
5. Floral turtleneck dress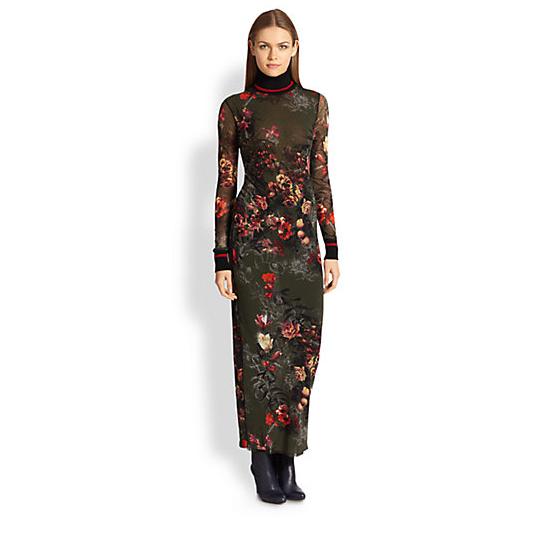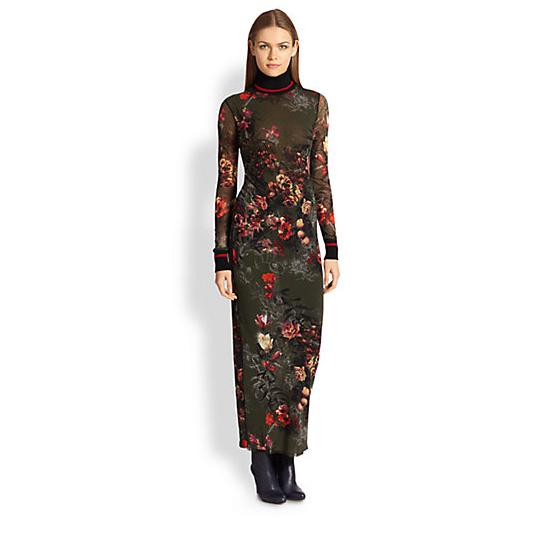 Looking for a really unique way to wear a floral pattern? This would definitely have to be it. A turtleneck dress is truly distinctive and also a bit sexy at the same time.
6. Floral skirt, graphic tee and button down sweater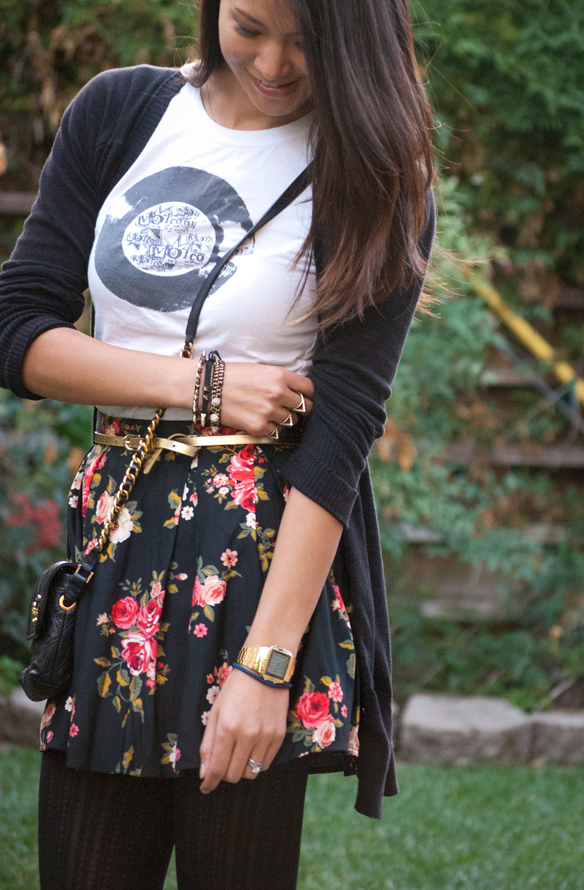 This is an adorable look, no matter what time of year it may be. All you need is a mini-skirt, a cardigan, your favorite graphic tee. Oh, and some really cute tights too!
7. Floral skinny jeans and sweater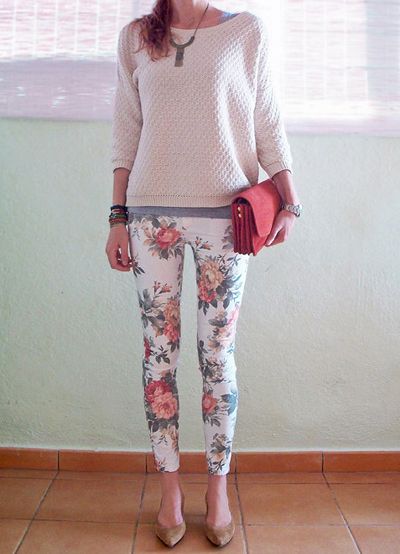 Here's a look that you can make casual or a bit or a bit dressier based on how you accessorize it. Flats are great for a casual feel. Some pumps (or high-heeled boots) are ideal if you want to take things up a notch.
8. Floral mini skirt and long sleeve shirt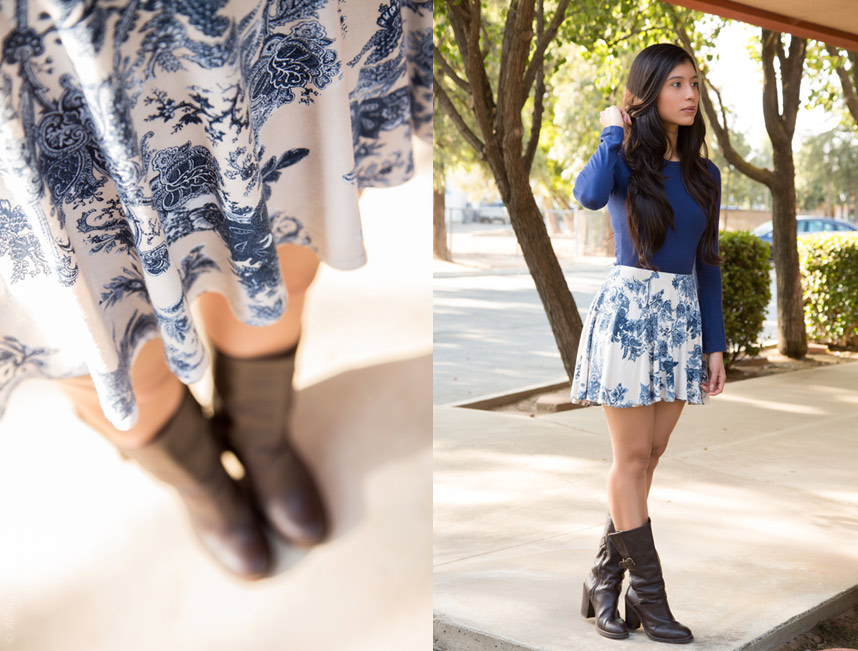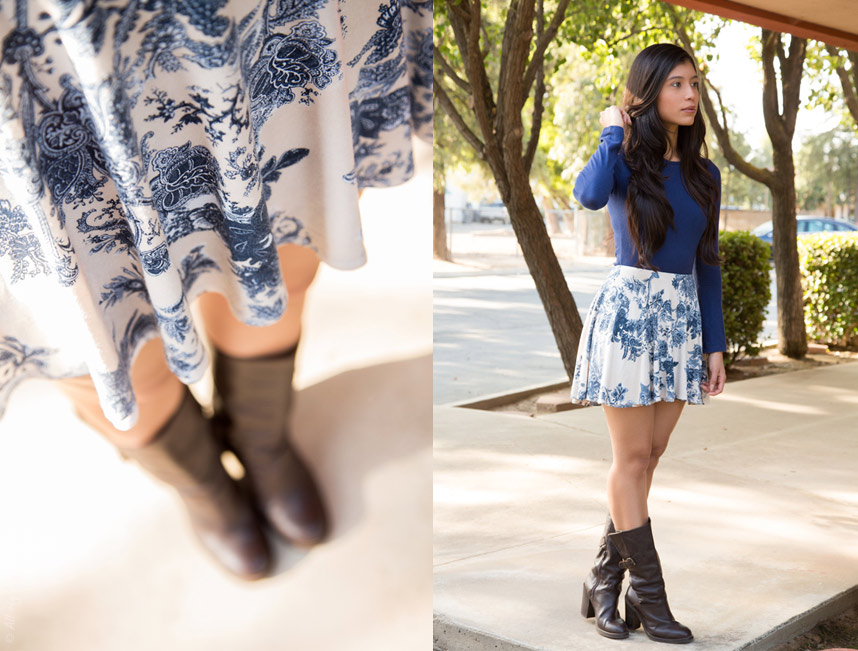 This is a nice date night look. Especially thanks to the calf boots that she's wearing.
9. Floral maxi skirt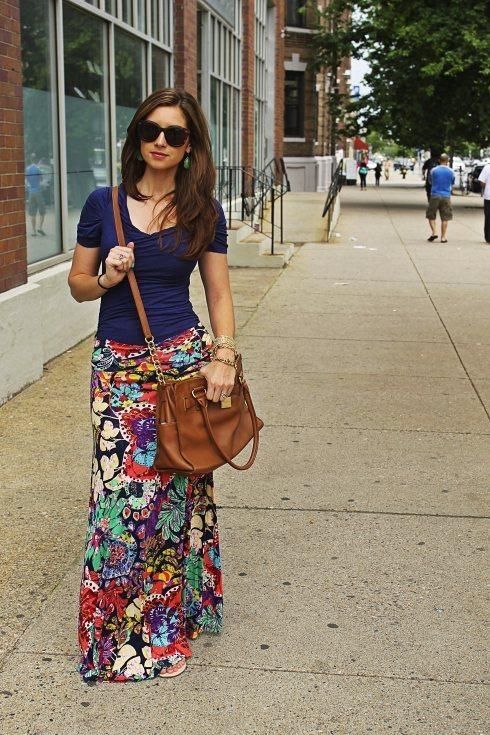 The thing that's really awesome about this particular maxi skirt is the floral pattern is very abstract. That makes it suitable for every woman—no matter what her personal style may be.
10. Floral dress and silk jacket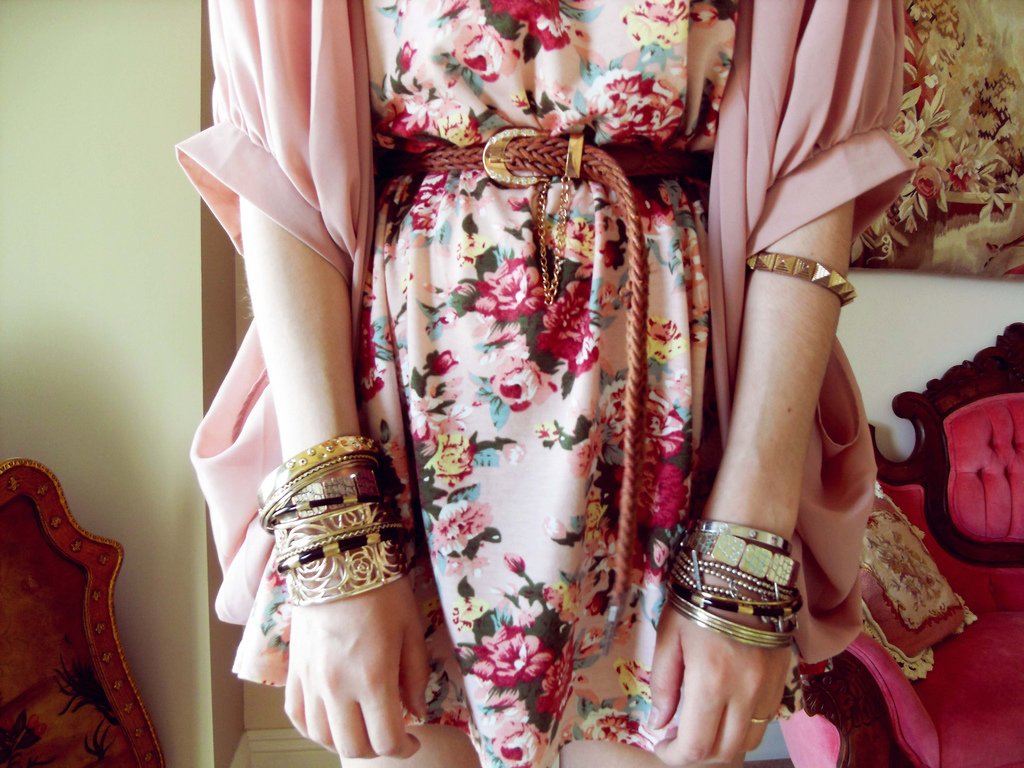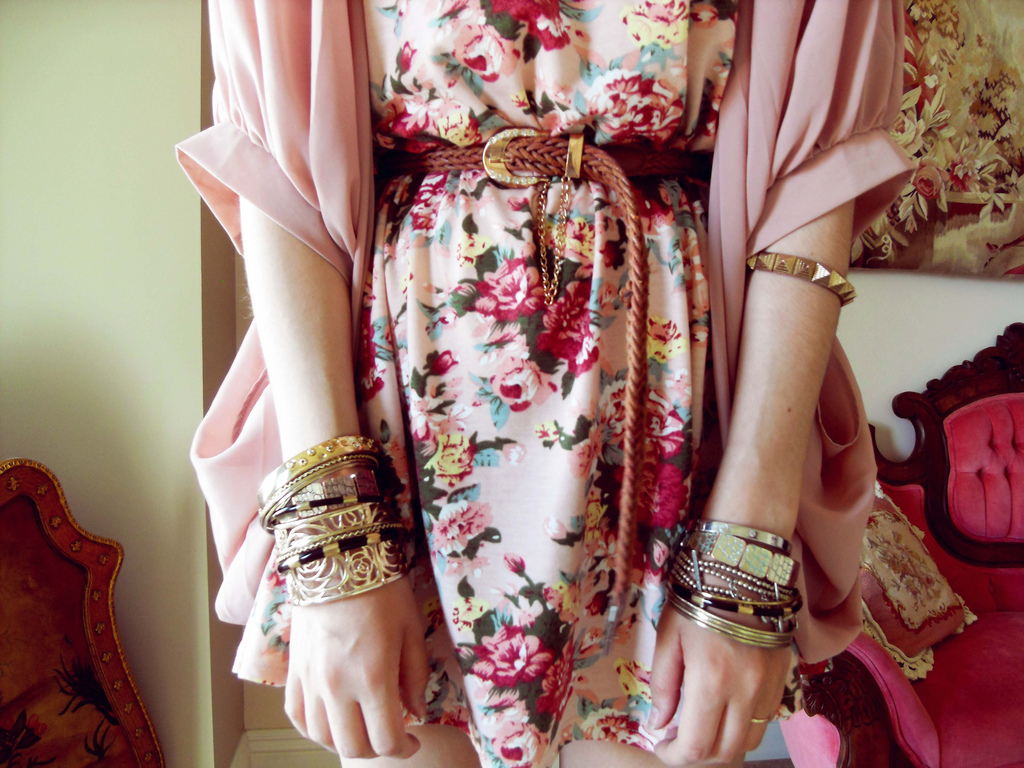 This is so romantic and modern. Just put on a floral dress (preferable a short one) and then put on a silk jacket over it (preferably a kimono jacket).
11. Floral scarf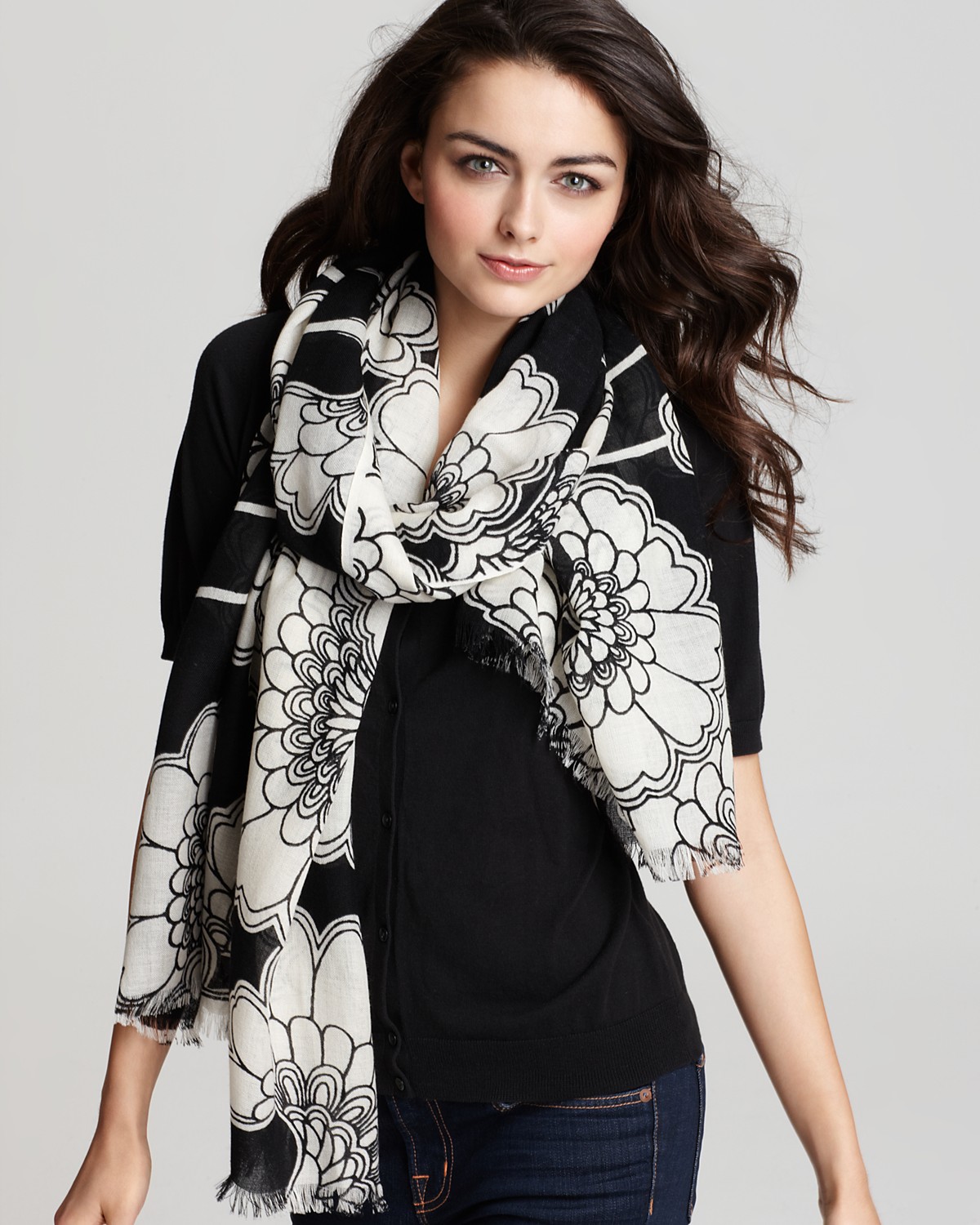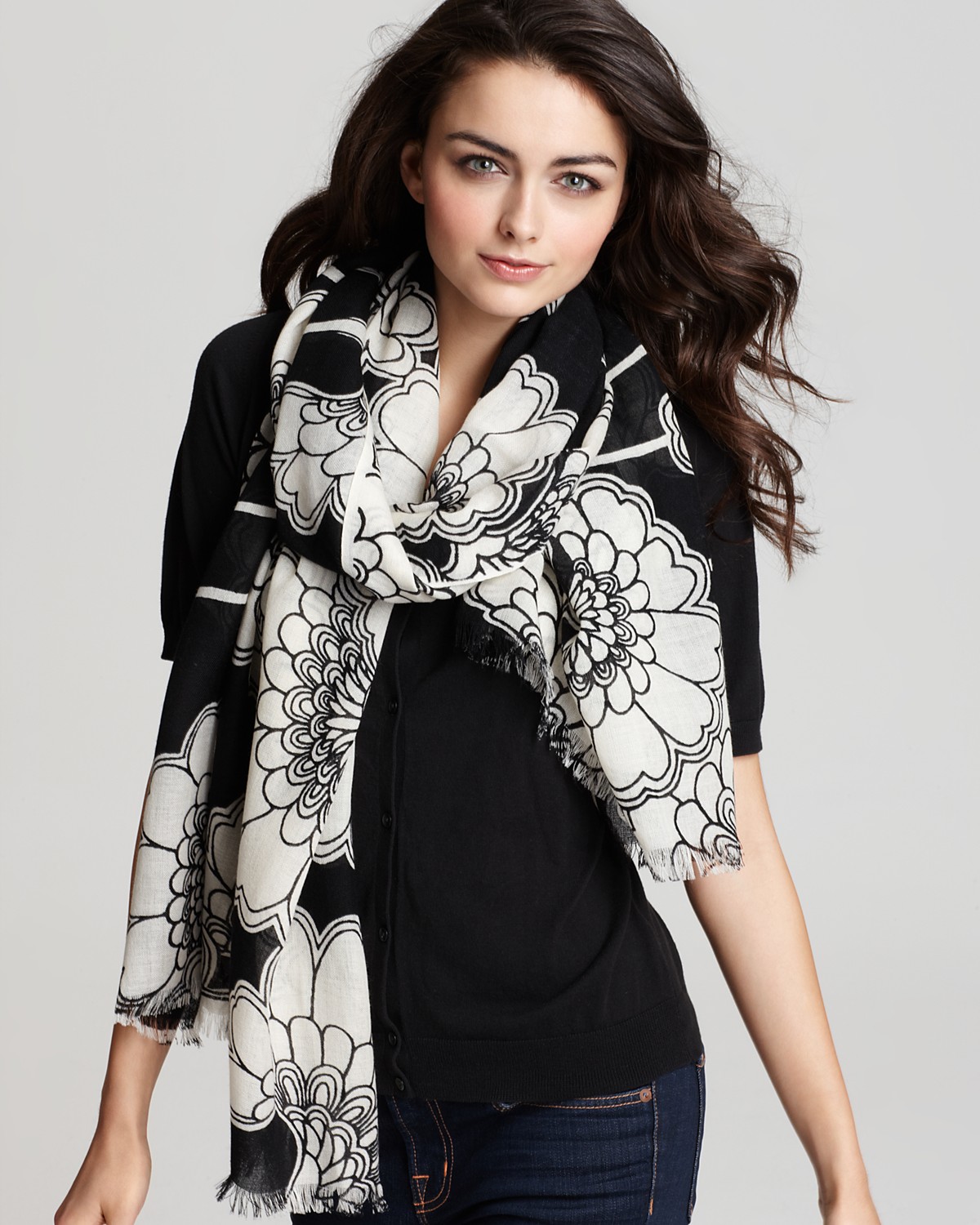 One accessory can do wonders for an outfit. Case in point: This black-and-white scarf has made a plain black top into a really visually appealing look.
12. Leather with dark floral print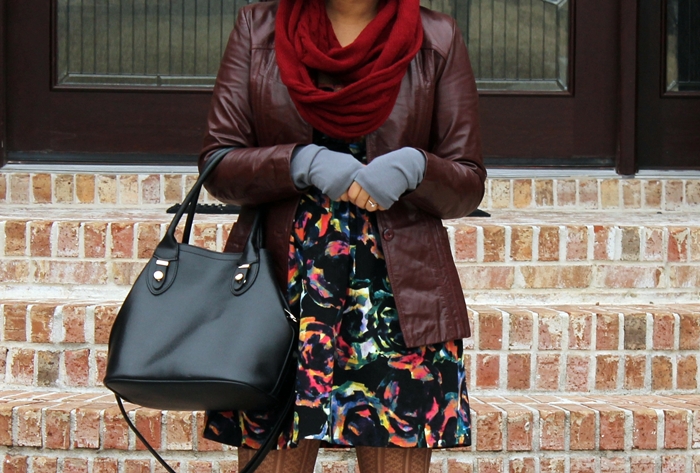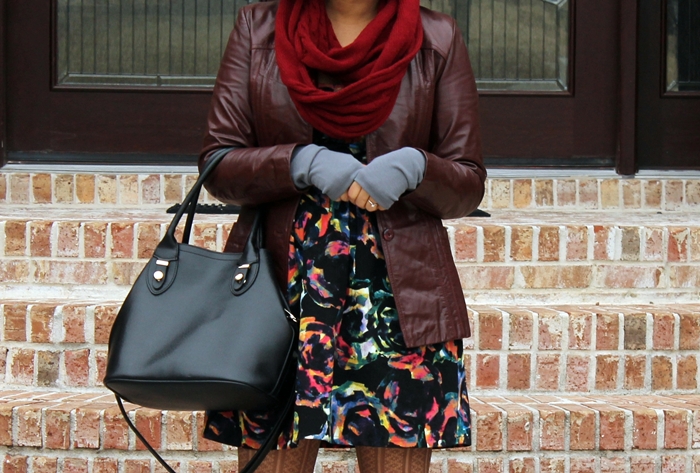 Don't you just adore this fall look? Dark floral prints mixed in with some leather is so chic. (Without looking like you're trying too hard.)
13. Floral flare skirt

Everything about this outfit screams "outdoor wedding" followed by "Where is your floral flare skirt?!?"
14. Floral mini dress and pattern tights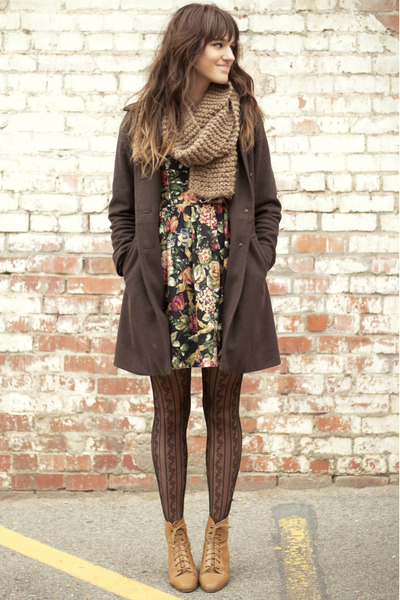 This is another wonderful cold weather look. We love how the floral pattern complements the pattern of her tights.
15. Floral backpack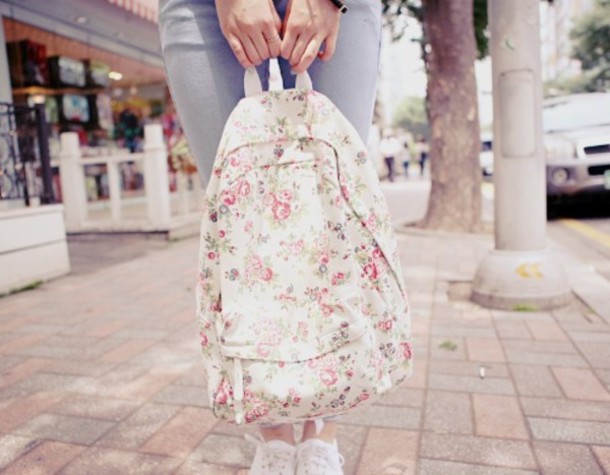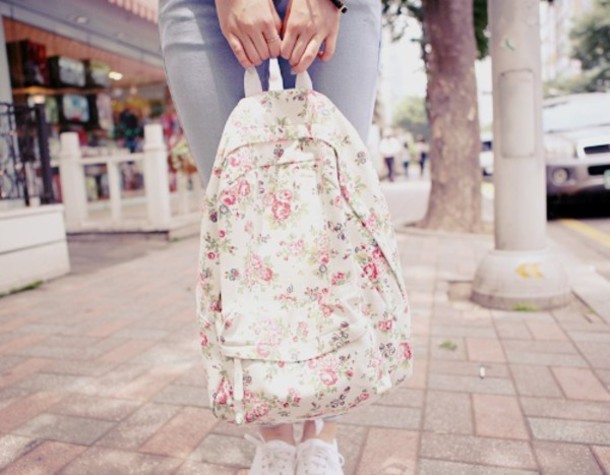 Even if you're not in school, it doesn't matter. Backpacks are back. And floral ones are uber feminine.
16. Floral kimono jacket and lace up boots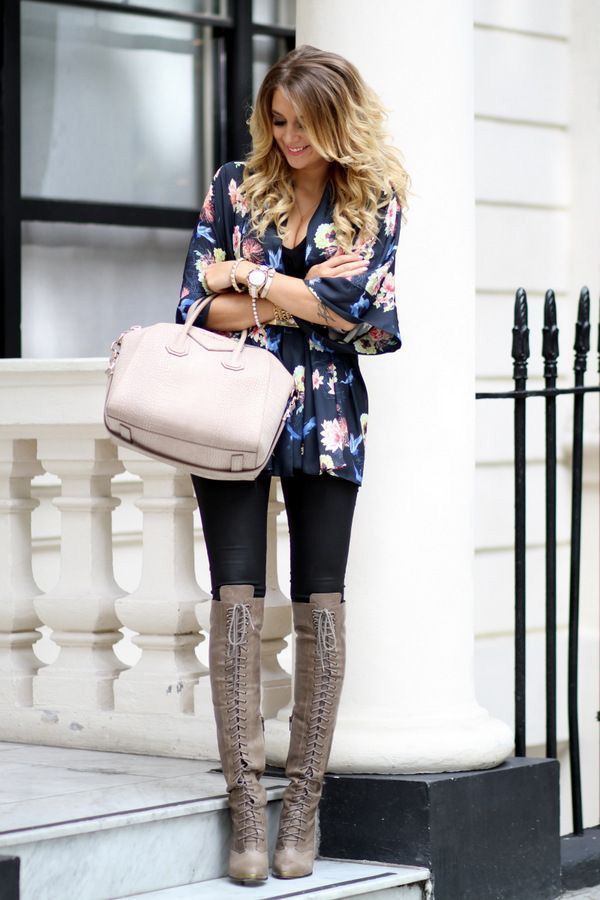 Here's another way to wear a floral kimono jacket. This time, the pattern of it has flowers. (Dig the boots!)
17. Floral drawstring pants and quilted jacket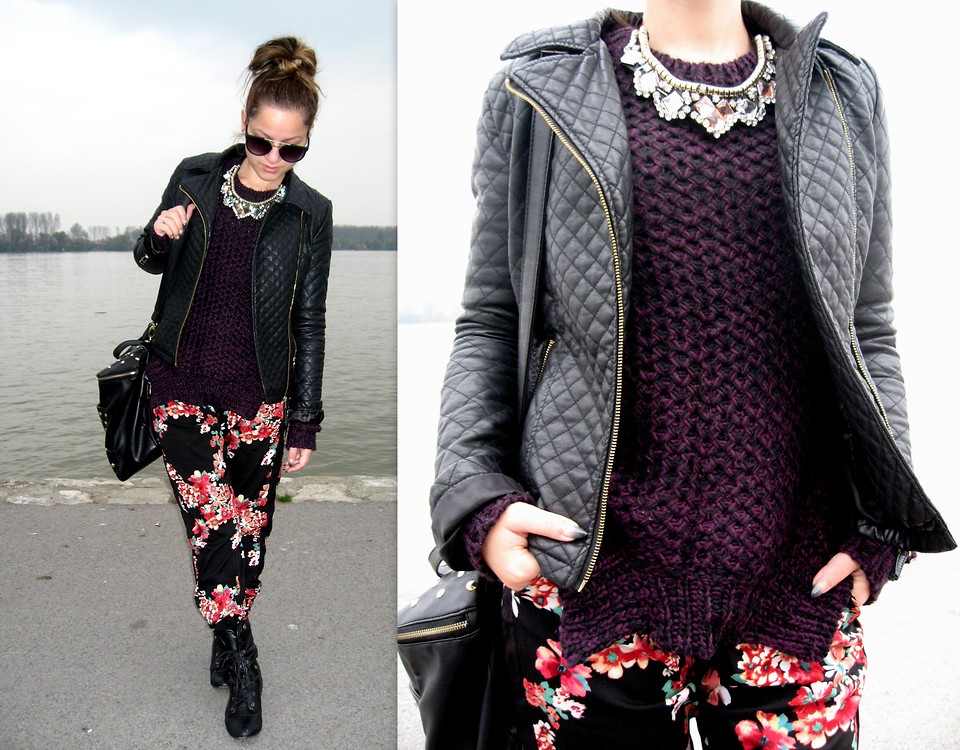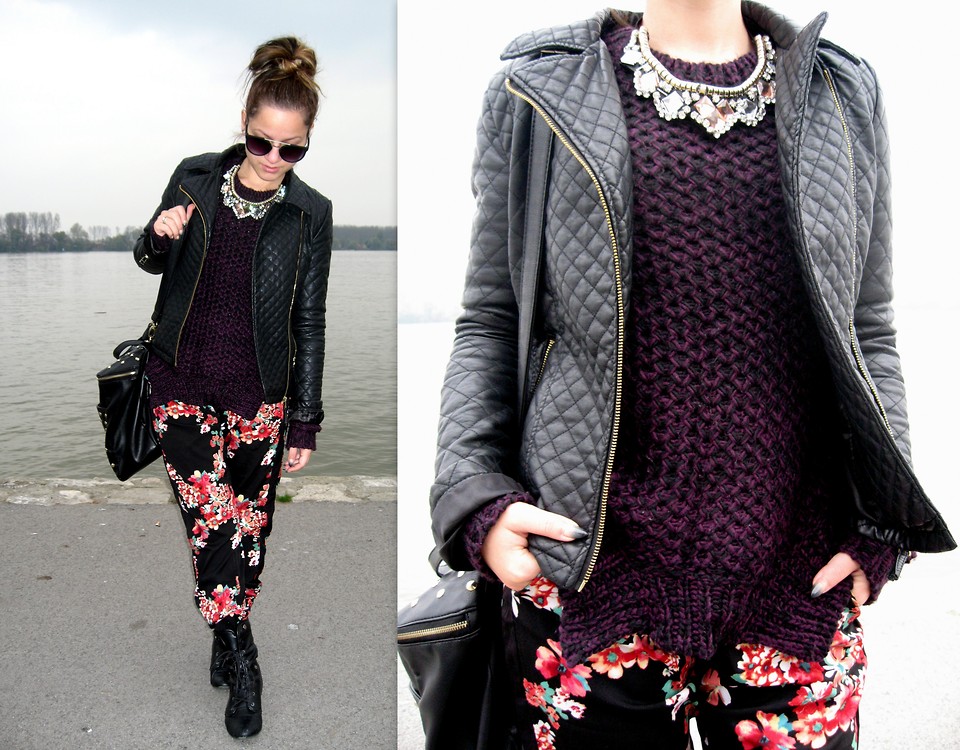 They might be a little hard to come by, but if you happen to stumble upon a pair of floral drawstring pants, it would be a crime against fashion to let them pass you by!
18. Floral black lace dress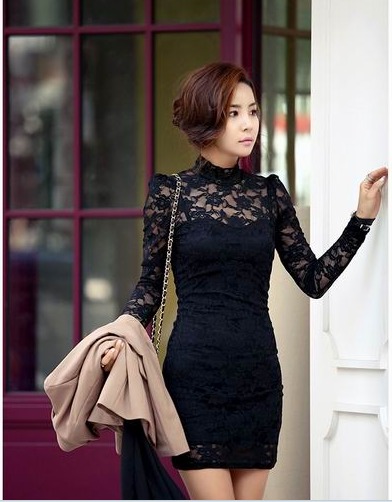 This is a subtle and yet stunning way to wear floral. Look for a lace dress that has a floral pattern in it.
19. Floral blouse and jeans

It's such a darling way to wear floral: a blouse with flowers along with a pair of skinny jeans. Just make sure to not forget the heels!
20. Floral statement necklace and sweater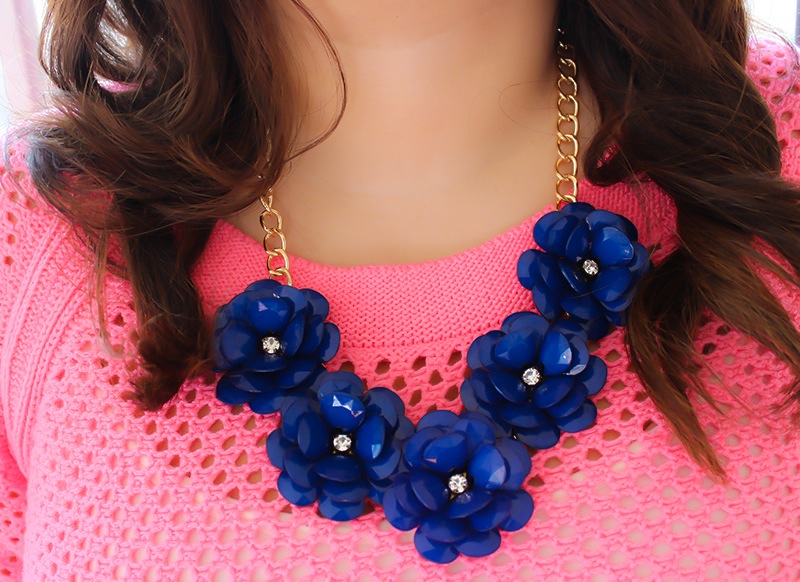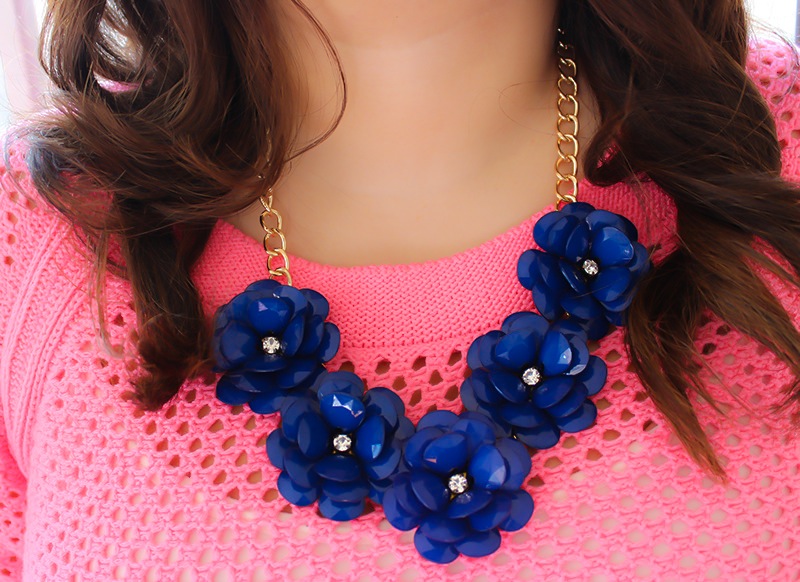 Statement necklaces are still a pretty big fashion accessory. A floral one will add some personality and dimension to any sweater that you have.
21. Wild with color floral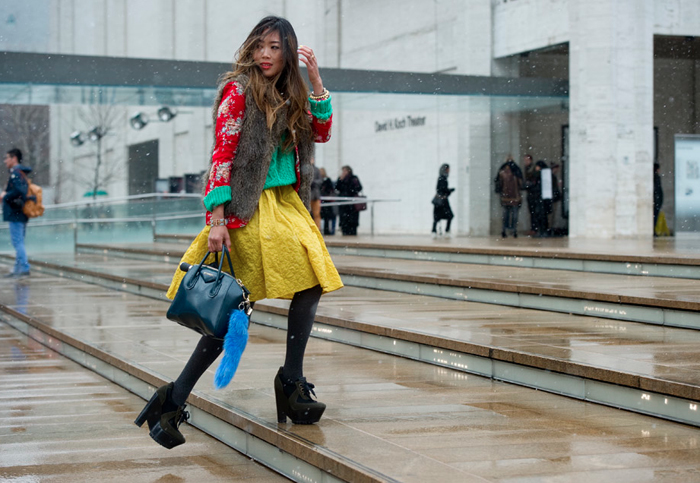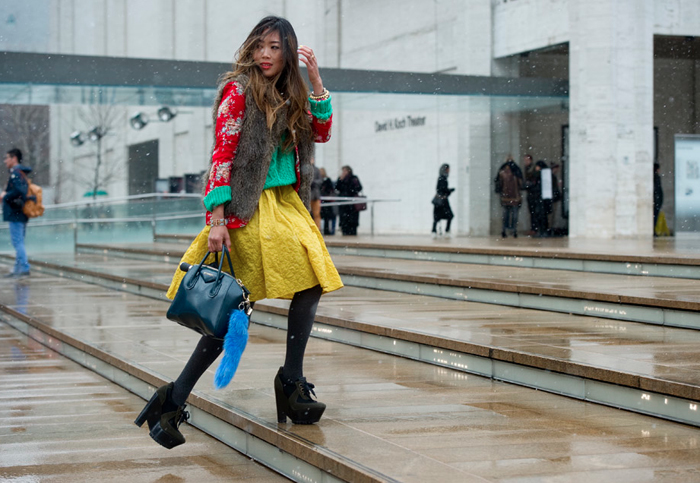 She's having a ball with her outfit. And that's the thing that we all have to remember. Fashion is supposed to be fun. The more colors, the more patterns—the more you are willing to boldly showcase yourself…the better!