If you want to be a stunning woman, your should always have a beautiful hairstyle. Yet, the question is we just don't have any great ideas about what kind of hairstyle to do. After all, not all of us are professional hairdressers. In order to help you out of this awkward situation, we have made a full collection of 50 beautiful and feminine hairstyles.
Despite you may find these hairstyles breathtakingly gorgeous, they are quite simple to make. So, you must find this post really helpful. All these 50 hair looks are super fashionable and fantastic for all women to try and I'm sure you will love them. Stay here and check them out! You can wear different hairstyles each day in a month. Enjoy!
Loosely Braided Crown

Braid your front hair loosely and you can get this effortless chic hairstyle.
Pretty Blonde Hairstyle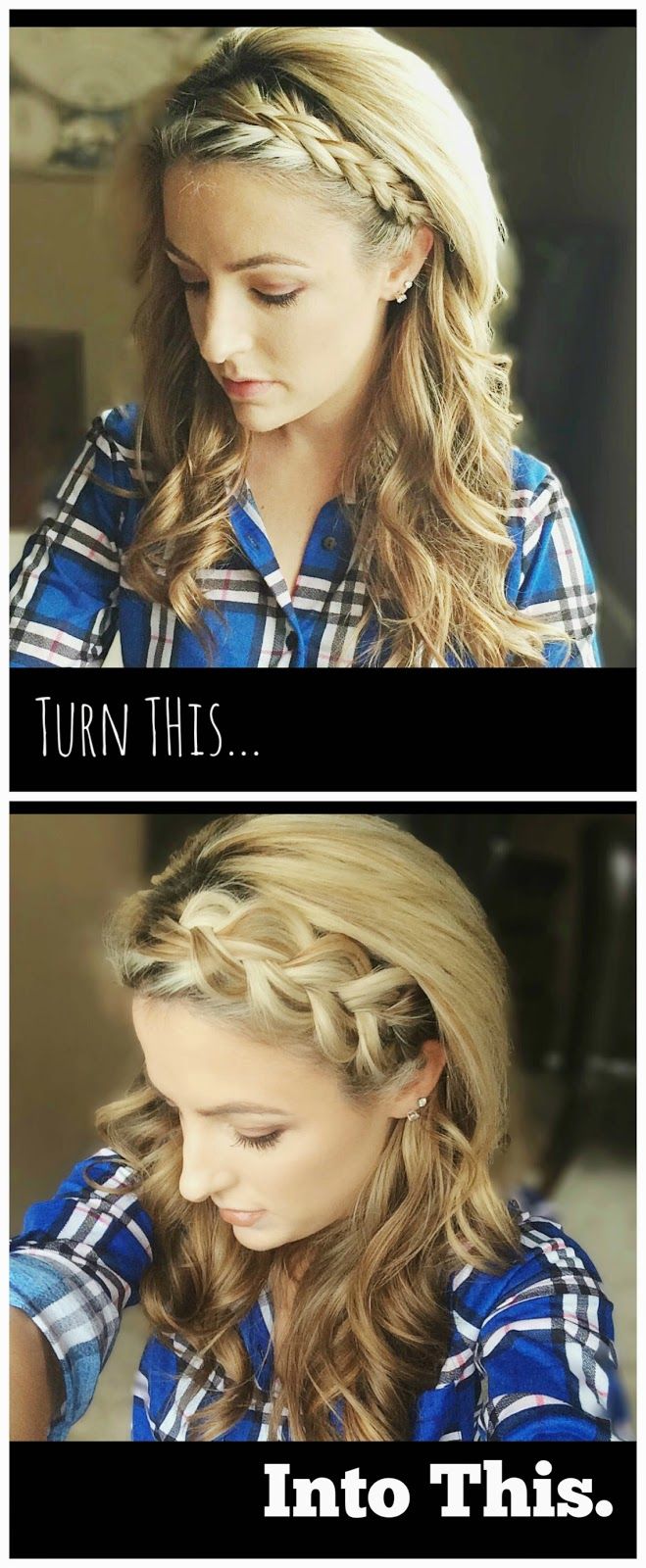 Some women complain that the braided headband hairstyles they made are not fashionable at all. Maybe, you've braided your hair too tight. Try to improve it by teasing it messily and loosely.
Elegant Twisted Bun Tutorial

As you can see in the tutorial, such a twisted bun is indeed simple to make. What you need to know is how to secure your hair so that it won't become loose.
Easy Chignon Tutorial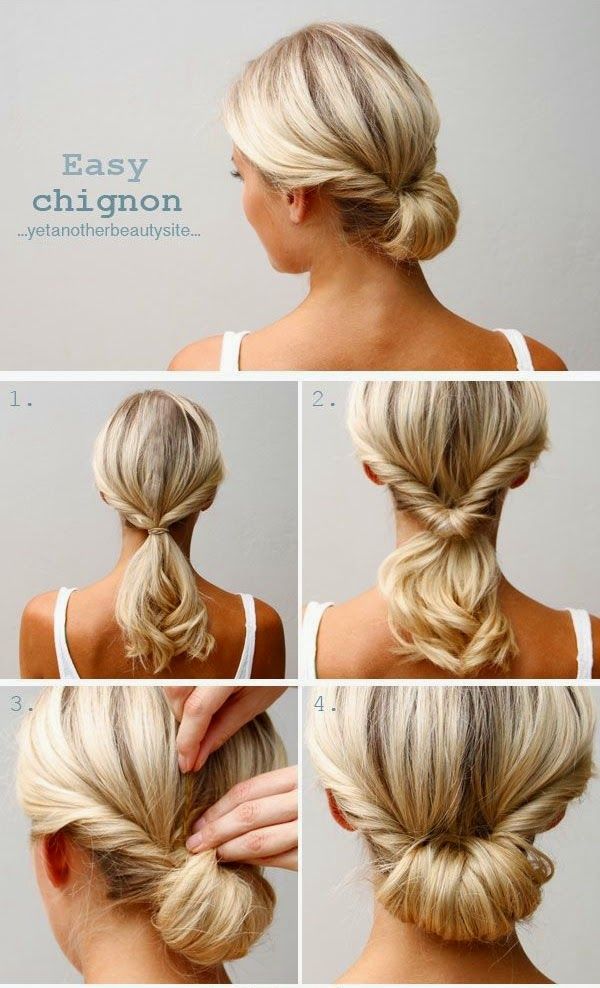 I'm quite sure some of you must have tried this hairstyle before. It's the quickest way to get an elegant look.
Twisted Fishtail Hairstyle Tutorial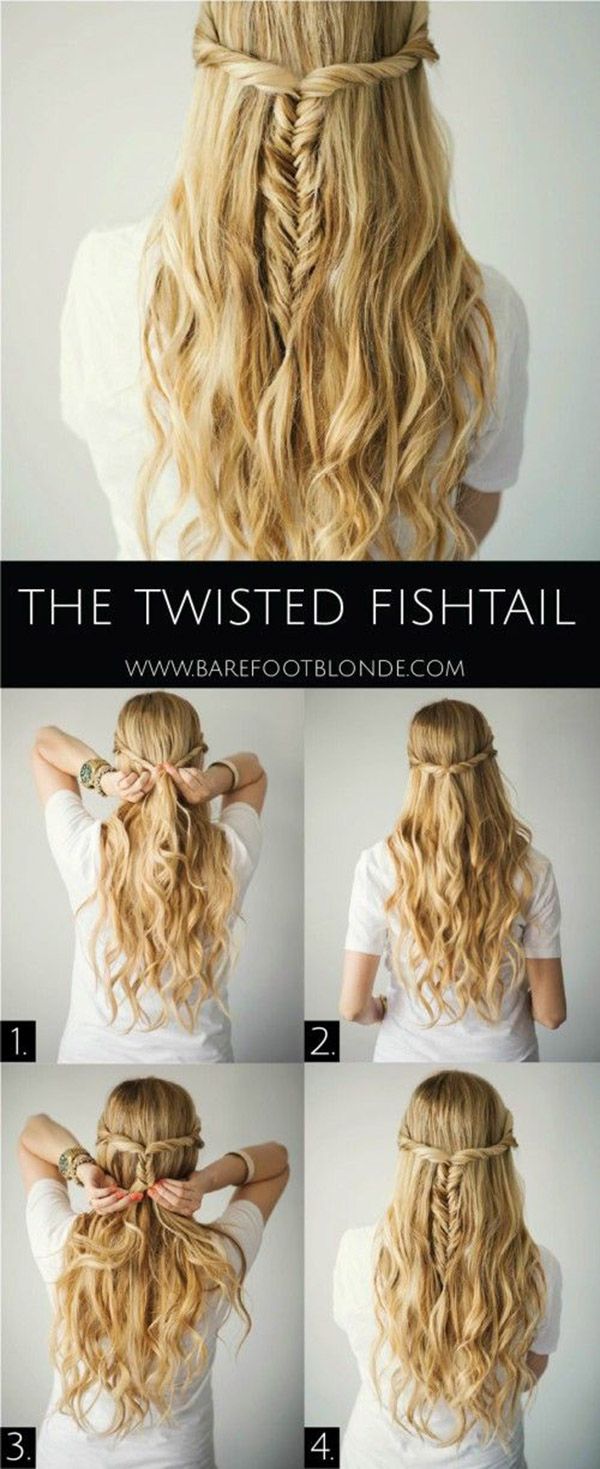 This may explain why I think women who know how to make fishtail will never be inconspicuous. See? The simple twisted updo can be totally different when you add a fishtail to it.
Dutch Braids Messy Bun Tutorial

Messy hairstyle will never be a wrong option for our daily occasions. It's just chic!
Lovely Throne Braids Tutorial

I'm captured by the simplicity and refinement of this pretty throne braided hairstyle. I love it because it's beautiful on all occasions and it's so simple for me to make.
Gorgeous Floral Low Ponytail Tutorial

Wow! It's just gorgeous. And you don't need to have thick hair to try this beautiful haristyle. It's really great news for women with thin hair.
Ballerina Bun Tutorial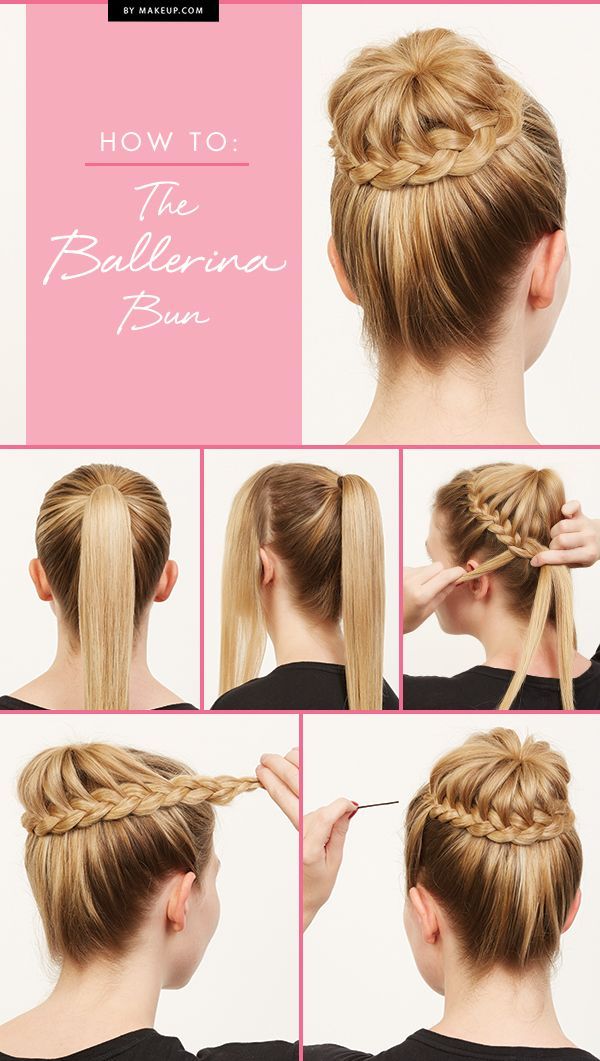 When you go to the gym, you can go gor this beautiful ballerina bun hairstyle. It must make you stand out from the crowd.
12 Braided Hairstyles for Holiday

Here are 12 ways to rock the braids. Any of it can be a fashionable holiday hair look and some of them are even ideal options for a wedding hairstyle.
Beautiful Four-Strand Waterfall Braids

This four-strand waterfall braided hair looks so sweet. It's a wonderful choice for lovely women. The curly ends add more movements to the overall look.
DIY Heatless Curls

I have already made a post about how to ge heatless curls before. To get these stylish curls, you just need to twirl your locks tightly before you go to bed.
5-Minute Curls Tutorial

After mastering how to make use of the curling iron, you don't need to go to the hair salon each time you want to turn your straight hair into curls.
Gorgeous Fishtail Braid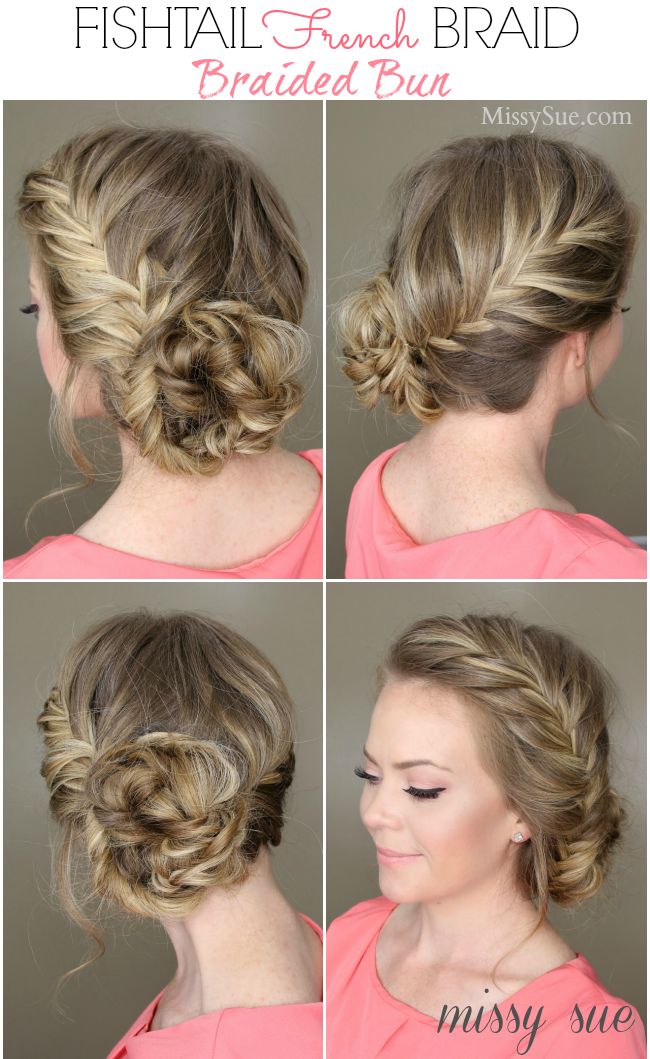 This french braided side bun is effortless gorgeous. It looks complicated but it's simple to achieve if you know how to make a French fishtail braid.
Romantic Braided Lower Updo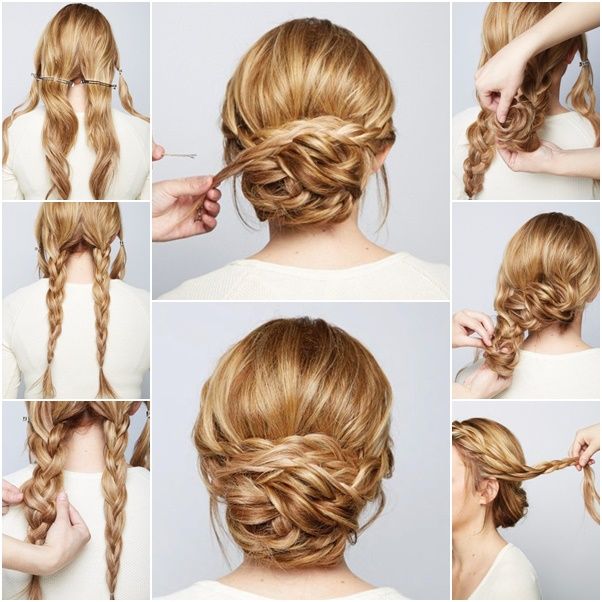 Apart from the braided side bun, you can also rock a romantic braided lower updo like this one. It's so romantic and elegant for a mature look.
The Bouffant Bun Tutorial

The bouffant bun is a lazy yet stylish hairstyle. It doesn't require too much skills and it's ok just by twisting, tousling and fixing your hair causlly.
Lovely Braided Hairstyle Tutorial

If you've got thick hair, this braided hairstyle will definite give you a more feminie look.
Cute Hairstyle for Women

Sometimes we may hear women say they find it hard to deal with their hair because it's too thick. Actually thick hair is much more beautiful than thinner hair. Right? For example, if you want to experiment with this hairstyle, your hair had to be thick. Otherwise, it's not so styish.
The Bow Bun Hairstyle

I like hair bow for the reason that it's lovely and simple to make. You just need less than 3 mintues if you want to try this adorable hair bow bun.
Stunning Half-updo with Hair Bow

The hair bow half-updo hairstyle is more feminine than he hair bow updo which is more girlish. Luckily, it's not difficult as well.
Half Up Faux-Hawk Hairstyle Tutorial

The Faux-Hawk half-updo hairstyle suits sanguine girls better.
Stylish Infinity Braid Tutorial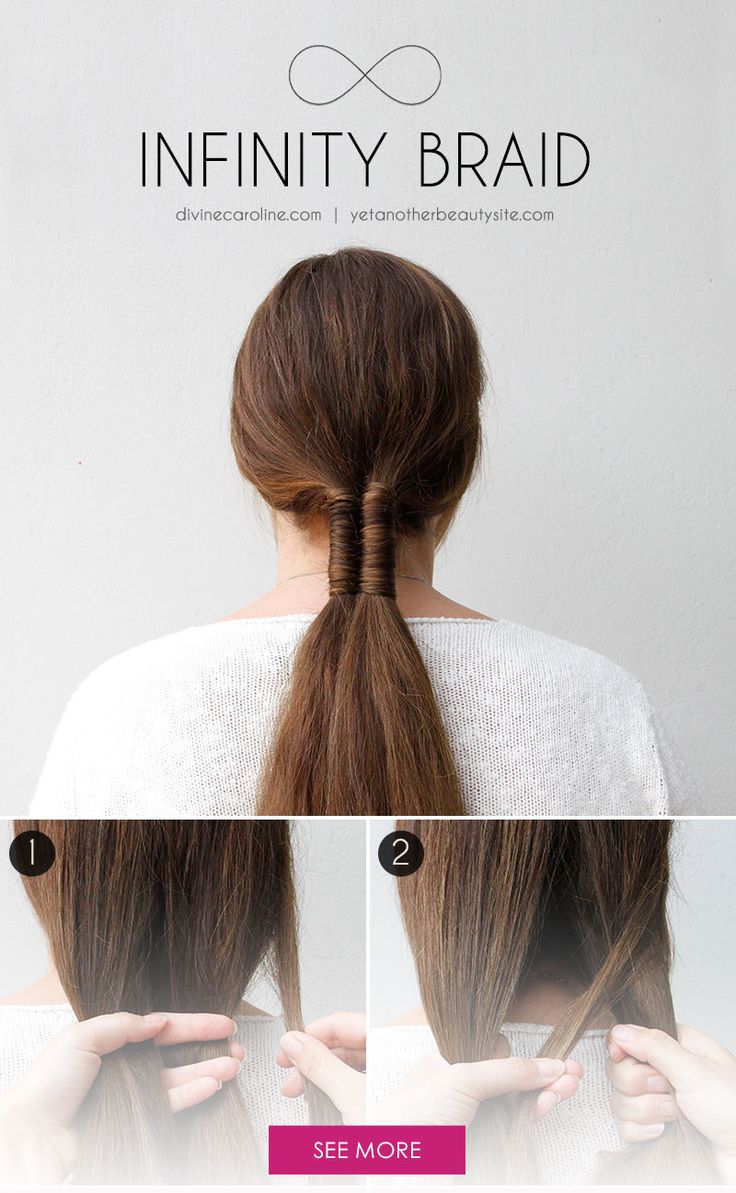 This infinity braid is a smart idea to upgrade a basic lower ponytail.
Fashionable Ponytail Tutorial

Always think your ponytails too flat or not stylish? Try this trick! Your ponytail will become perfect instantly.
14 Breathtaking Half-updo Hairstyles

If you are looking for some fascinating bridal hairstyles or hairstyles for important occasions, this collection will offer you some great inspirations.
Fantastic Twisted Crown Tutorial

You can be a natural princess with this gorgeous twisted crown hairstyle. Follow the tutorial if you like it!