Hey divas!For every season, there must be one or two hair trends for women to follow. And for the year 2015, the hot hair trend is the bangs–hairstyles with bangs! We can see this from the runway girls and the popular celebrities!
In this post, your personal stylist would like to show you 17 most fashionable hairstyles with bangs for you to get inspired. No matter what your face shape is and what your age is, you can find the best bangs hairstyle for yourself! Just stay here and check them out! Enjoy!
Pretty Straight Haircut with Atmospheric fringe
The atmospheric bangs is quite hot nowadays! It adds life to the fringe and it really works well to make women look younger and more fantastic. Some layers and natural curls have been added to the hair so that the final hair look can be fashionable.
image via beautifulhairstyle.info
Fashionable Brown Curly Hair with Thick Bangs 
The thick bangs is a useful factor for women to look adorable. As for this hairstyle, the bright brown hair color and loose hair volume turn the simple curly hair into a more sophisticated look. Young women who wants to be even chicer can have a try with this stunning hairstyle.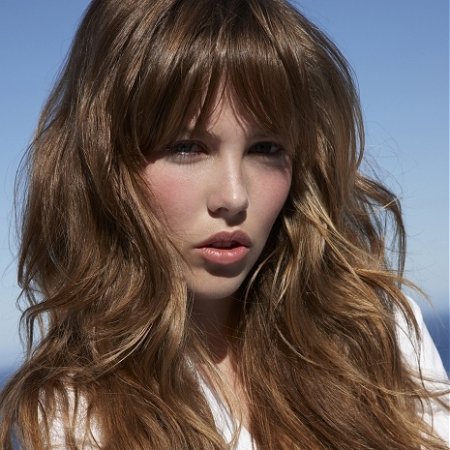 Lovely Layered Straight Haircut with Blunt Bangs
If you are looking for a stylish hairstyle which doesn't need too much maintenance, then just try this layered straight haircut. The pretty layers frames the face silhouette and the blunt bangs is trimmed above the eye brows to show off the exquisite face. It's so nice!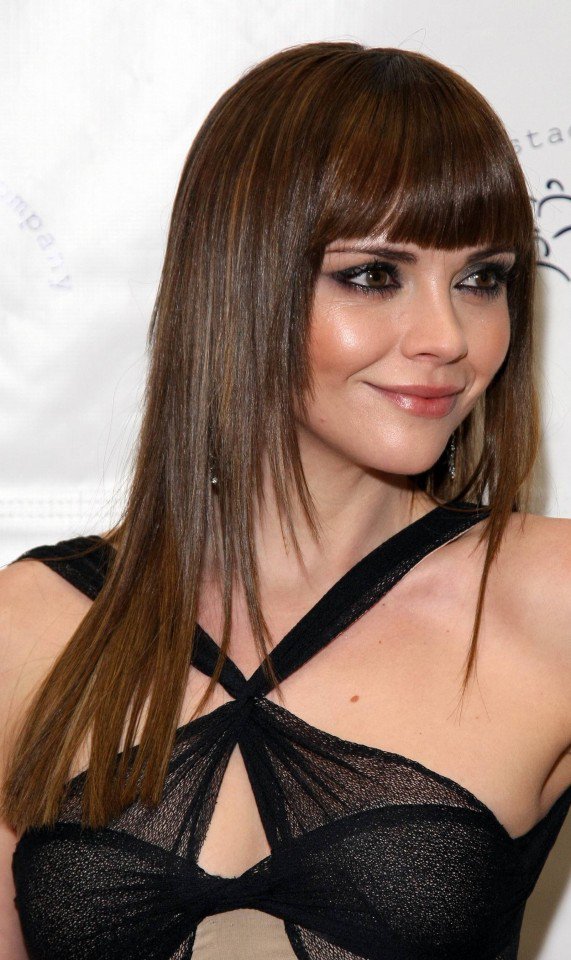 Pretty Wavy Haircut with Side-parted Fringe
For mature women, you may experiment with this loose wavy haircut. Some brown highlights add fashion vibe to the balck hair and the side-parted bangs is incredibly sexy for women to show off their feminine charm.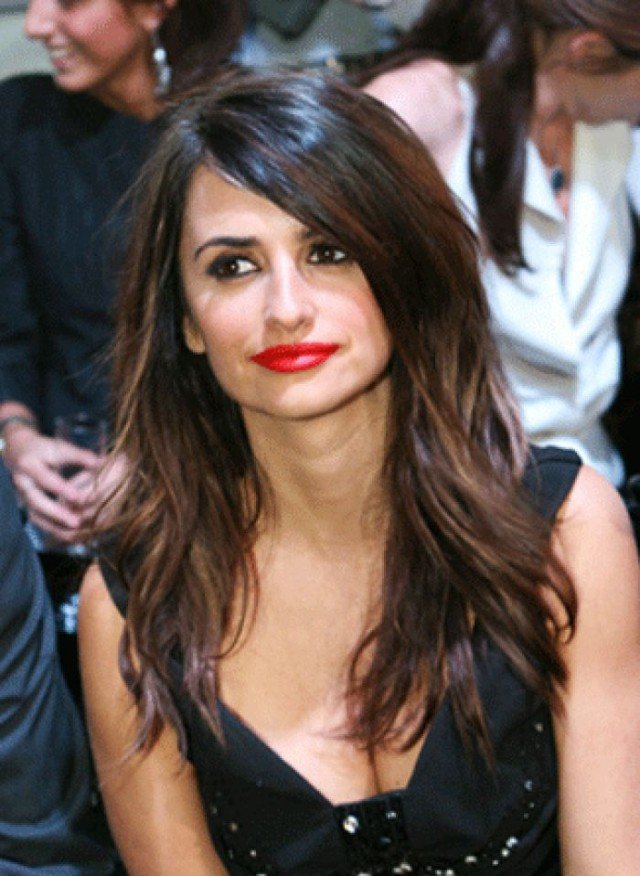 Blonde Medium Haircut with Side-swept Bangs
Get tired of the darker hair color? Just change it! This blonde bob haircut is simple yet rather stylish. The deep side part works well to frame the face shape. It's quite a stunning hairstyle for cool women who are fond of the short haircuts.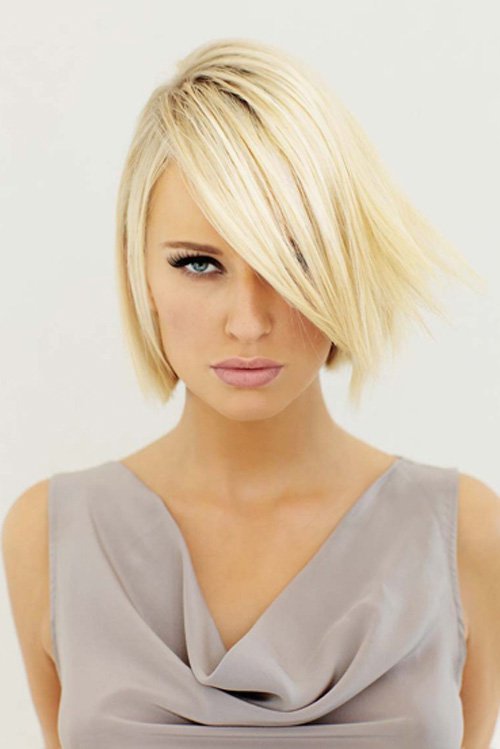 image via bmodish.com
Stunning Side-parted Curly Hairstyle for Short Hair
This brunette wavy haircut is so fashionable and the side-parted style makes it even more mysterious and attractive. The luscious soft curls is so chic that all women will be so sophisticated with such a stunning hairstyle.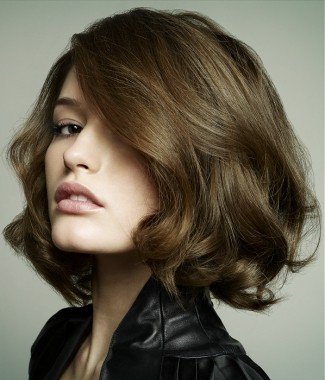 image via bmodish.com
Fashionable Short Haircut with Side-swept Bangs
Here is another pretty short haircut for women. The long side-swept bangs and the curly hair on the other side makes it an ideal haircut for women who want their face to look smaller. Women at any age and with all face shapes are suitable for this lovely haircut.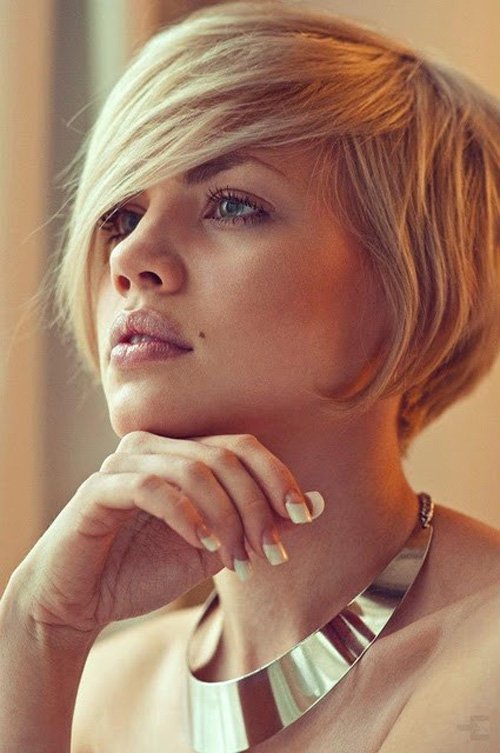 image via bmodish.com
Stylish Medium Wavy Haircut with Side-parted Fringe
To get a retro look, you may learn from Taylor Swift to add some curls to your side bangs. They are simple to create with a curling iron. Just have a try and go for a different look.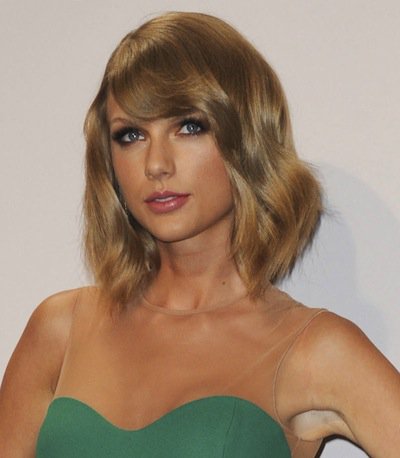 image via celebsalon.sheknows.com
Ombre Straight Haircut with Long Blunt Bangs
If you are not satisfied with your forehead, this over-grown blunt bangs hairstyle must be perfect for you. Besides, because of the long bangs, all the attention will drawn to your pretty eyes. To be more fashionable, you may get inspired from the ombre style.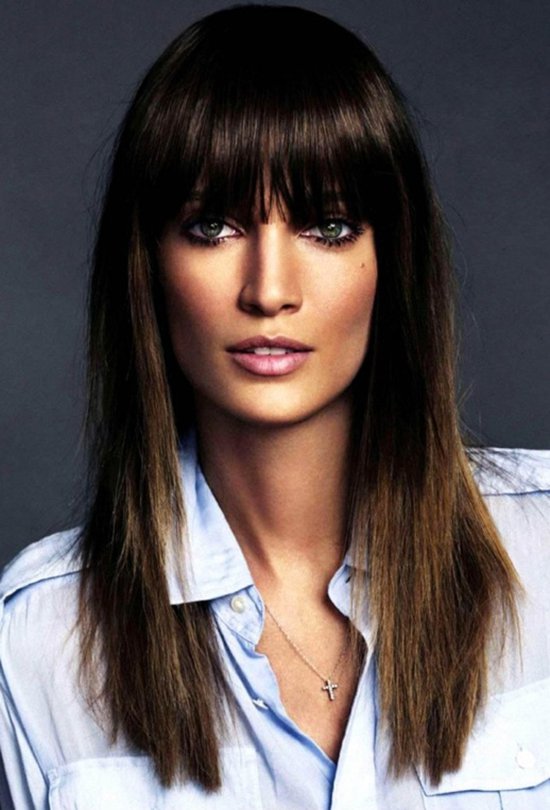 image via whippedstyle.com
Chic Updo Hairstyle with Bangs
This is a very lovely and romantic hairstyle for all women. The strong eyebrows can be seen from the cute bangs and the hair strands in along the cheek makes the square softer and more adorable.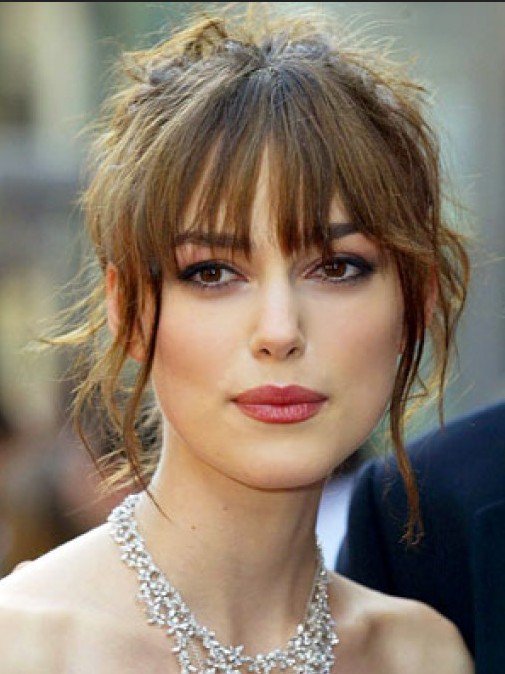 image via scoutsbarbershop.com
Gorgeous Medium Curls with Center-parted Fringe
If your hair is soft and you want to look elegant, you can have a try with this medium curly hairstyle. The center-parted winged bangs gives a perfect shape to the face and the textured hair volume makes it such an enviable hair look for divas!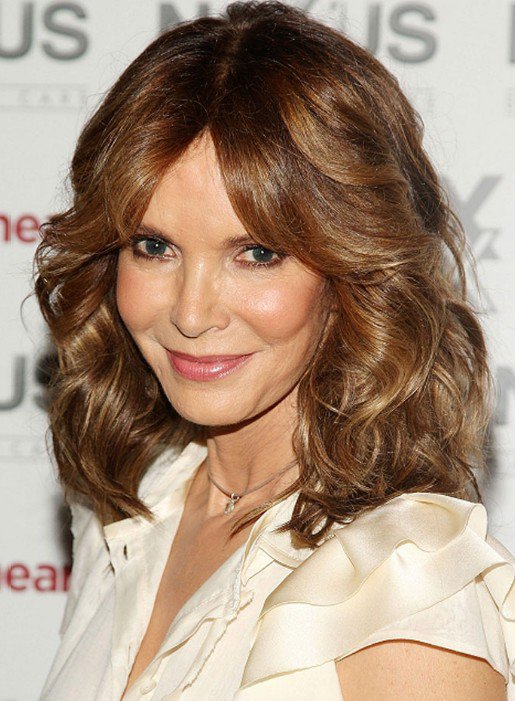 image via tuningpp.com
Trendy Golden Wavy Hairstyle with Side-parted Bangs
This is a simple and common hairstyle we can see everywhere in our life. Tiny curls and side-swept bangs are quite feminine. Although the hairstyle is a bit old for younger women, the chic golden hair color upgrade the final look at once.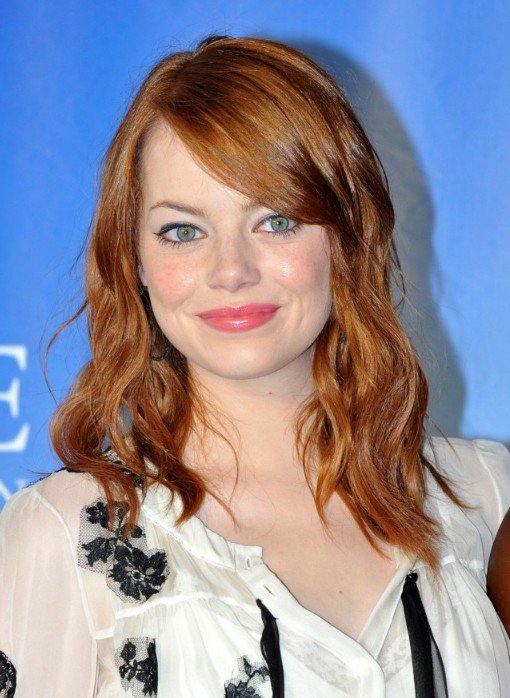 image via tuningpp.com
Fashionable short Curly Hairstyle with Side-swept Bangs
It's quite a fantastic hairstyle for proms or party occasions. The bangs is blown to one side and make it chic and naughty. The blonde hair color and the lively curls make this short hairstyle so pretty. Do you like it?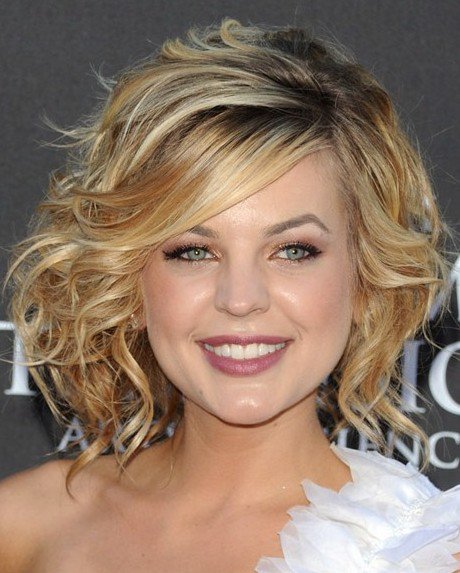 image via tuningpp.com
Ombre Shoulder-length Curly Hairstyle with Bangs
For women over 35, this is a rather gorgeous hairstyle. The side-swept bangs looks so luscious and the ombre curls is quite fashionable for every occasion.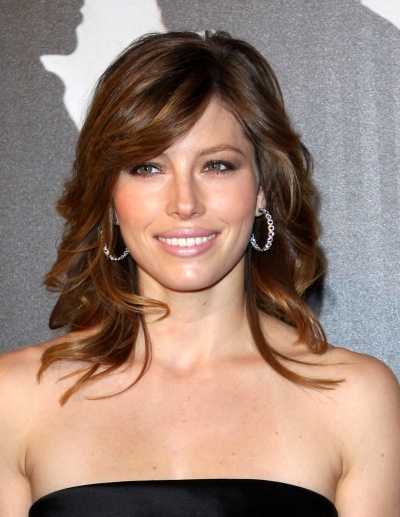 image via tuningpp.com
Lovely Ombre Curly Hairstyle with Bangs
This ombre curly hairstyle is more lovely and suitable for younger women. The thick bangs has also been added some ombre effect. It's not so great for some formal occasions but it's nice for the holiday look.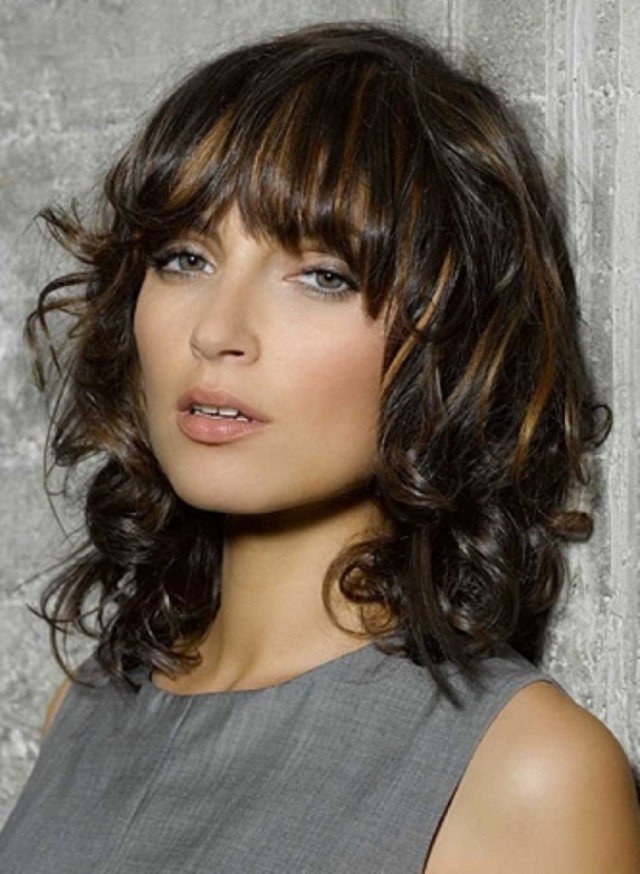 image via tuningpp.com
Beautiful Blonde Layered Haircut with Side-parted Bangs
This blonde side-parted haircut is incredibly faddish for women. The shorter layers just embrace the lovely face and the ends are blown toward the face as well. All women and all occasions will be suited for this trendy hairstyle.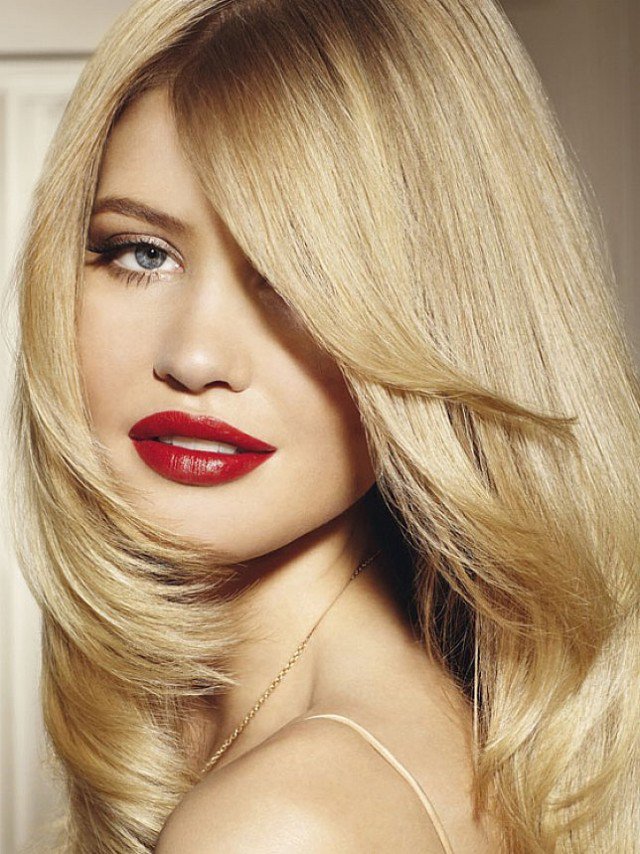 image via www.gea-us.com
Adorable Straight Haircut with Over-grown Bangs
The glossy hair looks even beautiful with the thick blunt bangs which was trimmed in a lovely radian measure. If you want to look ten years younger, just go for it!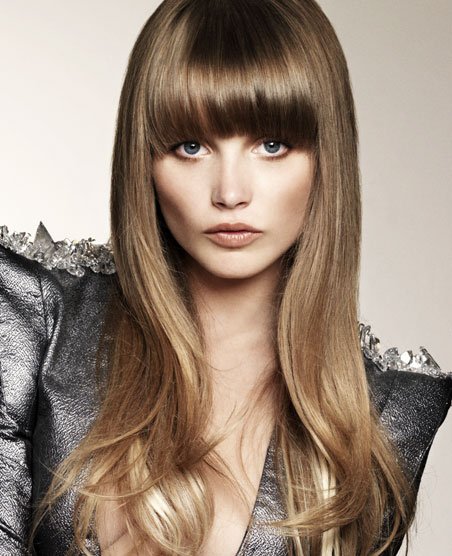 image via quoteimg.com
Thank you for reading! I hope that you have found this post interesting and that you are going to embrace this hairstyle trend that is going to hit the street soon. We all need a change in our life and the bangs are perfect for start. Celebrities are crazy about them and they have already cut their hair. Pick the hairstyle that works best for your face and try it out. You will look different and beautiful, at the same time!