If you're in high school, there's no question. One of the most important events that you'll have to look forward to is your prom. And being that it is such a very special occasion, you'll definitely want to look nothing short of amazing from head to toe. Starting with your hair.
But who said that means that you have to rock an updo or a French twist? Nah. There are actually plenty of hot short hairstyles for you to choose from too. So, as you're in the process of selecting a dress and pumps, show off some of these looks to your stylist to complete your look.
1. Short cut with feathered tapered back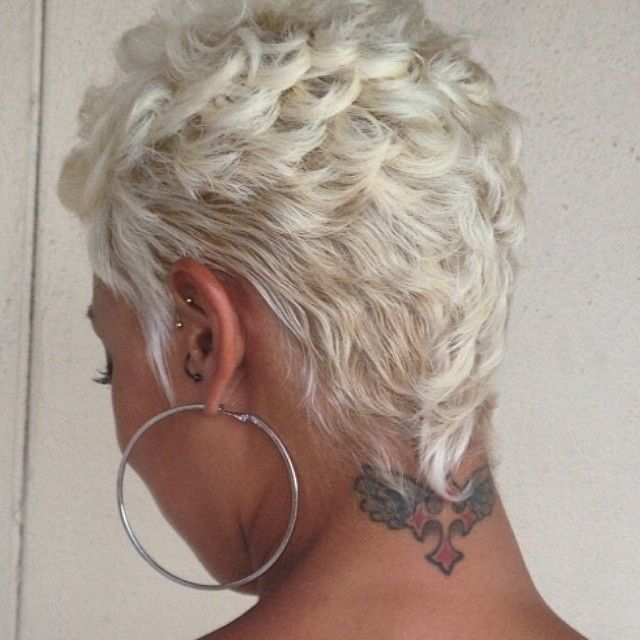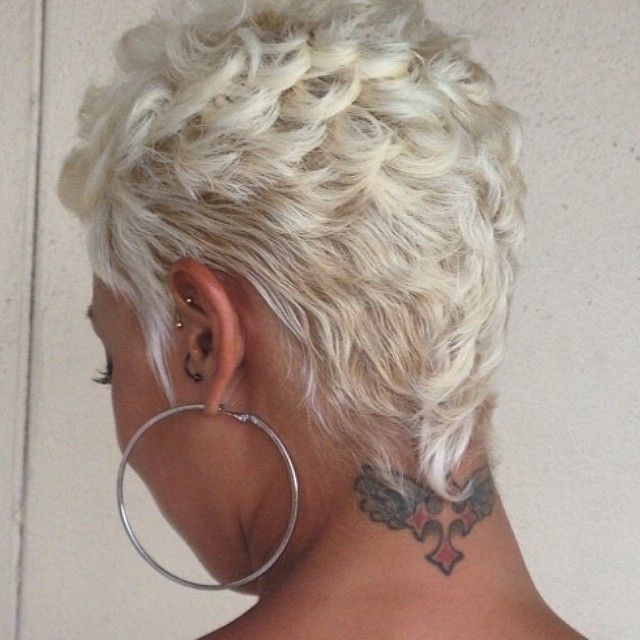 If you look really closely, this is basically a very short modified Mohawk. But the curls that blend so well into the tapered back will make people stare at you—whether you're coming or going.
2. Short cut with long asymmetrical bangs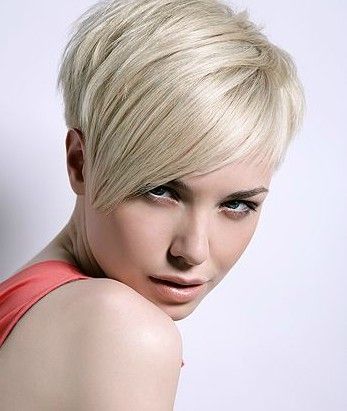 A long pixie is always pretty. And you can always modernize it with some long asymmetrical bangs.
3. Short cut with rows of curls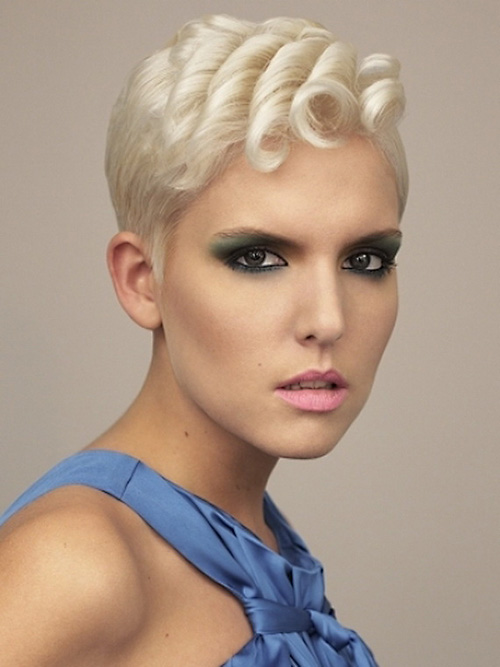 Doesn't this speak volumes when it comes to creating a formal look. The rows of curls makes this cut super-feminine.
4. Short cut in light pink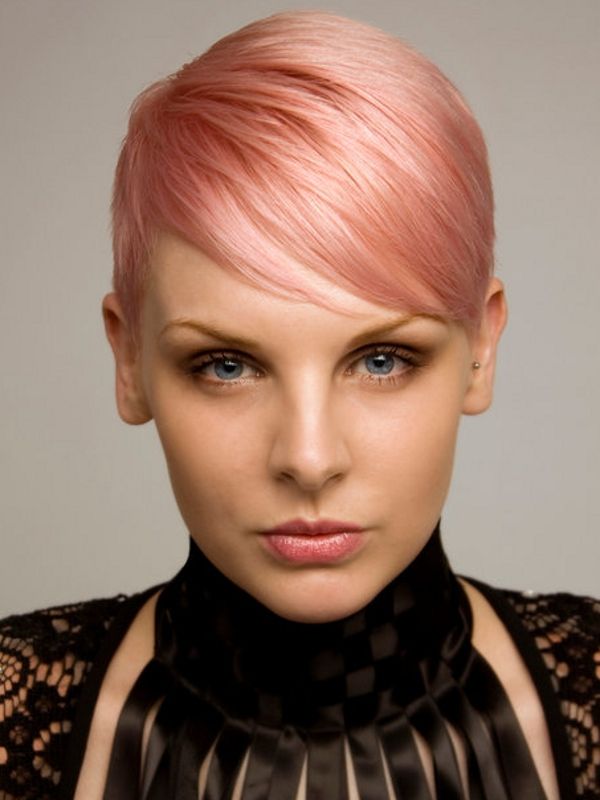 Light pink and rose gold hair color color are really popular right now. You'll be right on trend by dying your hair either color.
5. "Messy" layered short cut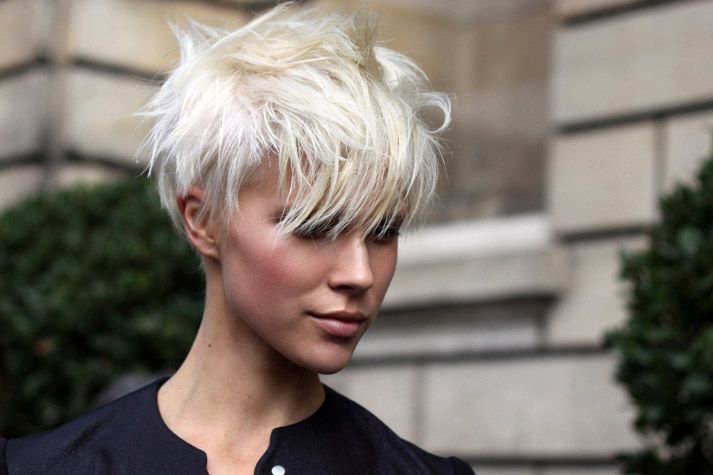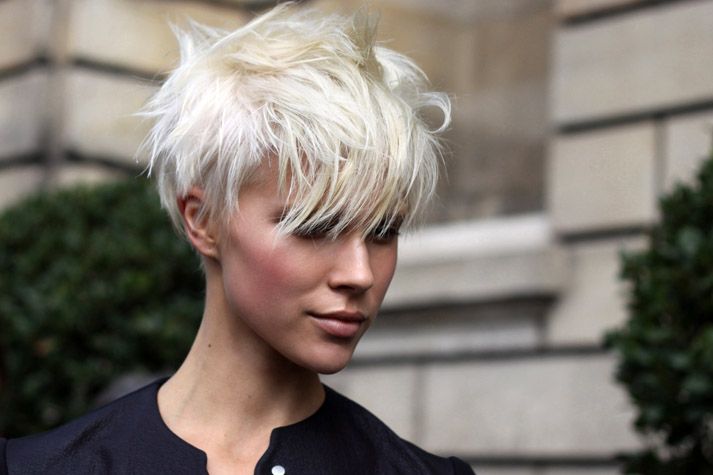 If you don't plan on wearing anything that's too conservative or too traditional, then perhaps a messy short bob like this will work. You'll stand out. No doubt.
6. Fuchsia short pixie cut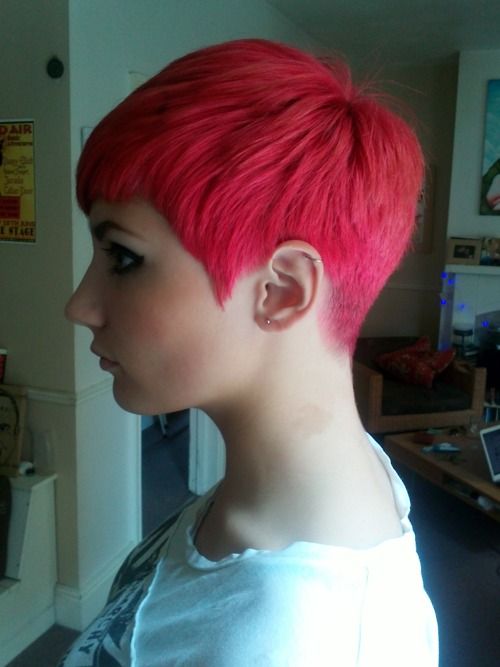 Yeah. It's radical but you want to be unforgettable, right? With a fuchsia pixie…your mission will be accomplished.
7. Short cut with streaks of color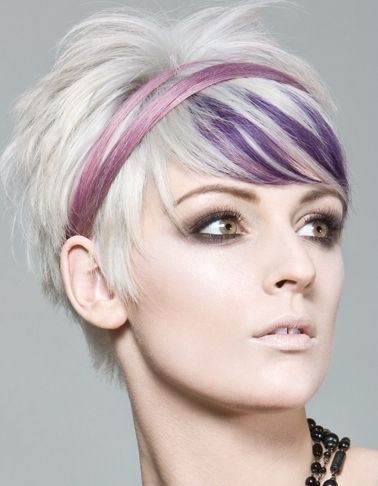 The streaks of color in this cut make it funky. The headband makes it precious.
8. Straight short cut with choppy bangs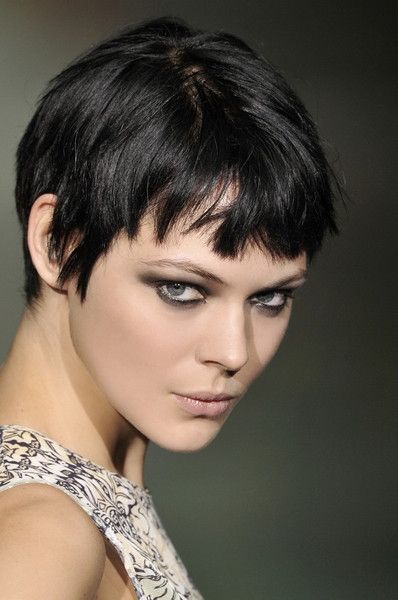 If you'd like to have a short cut that comes with a bit of an edge and your hair is naturally straight, ask your stylist to give you some choppy bangs. You can dress this particular style up or down.
9. Short cut with bright red hair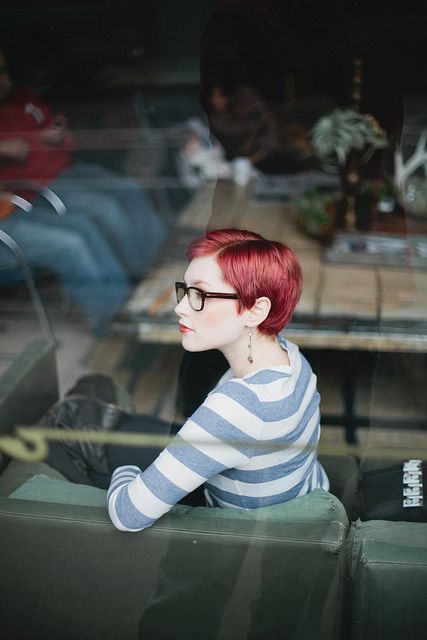 Red hair is another big trend right now. This cut is awesome if you're transitioning from short to longer locks.
10. Short choppy pixie cut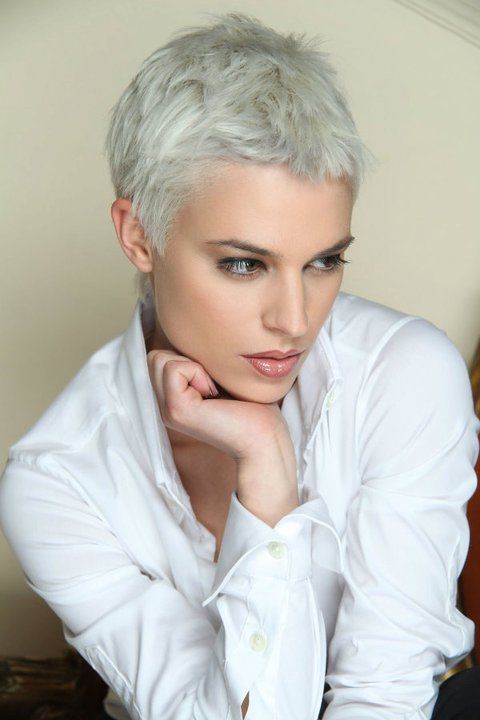 This is another pixie cut that works really well on straight hair. Especially if it's thick.
11. Short, straight and sleek pixie cut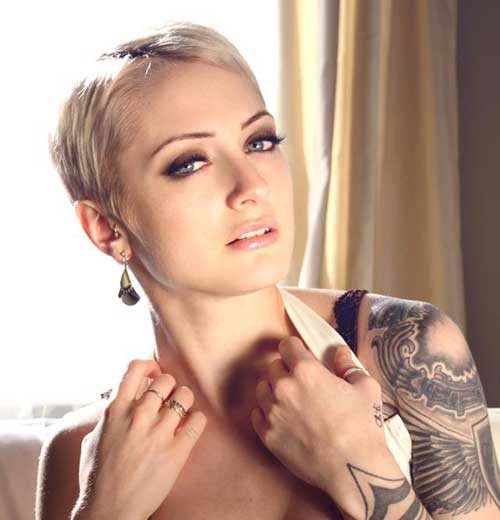 On the other hand, if your hair is on the thinner side, that's OK. You can always wear it straight and sleek too!
12. Short cut for wavy hair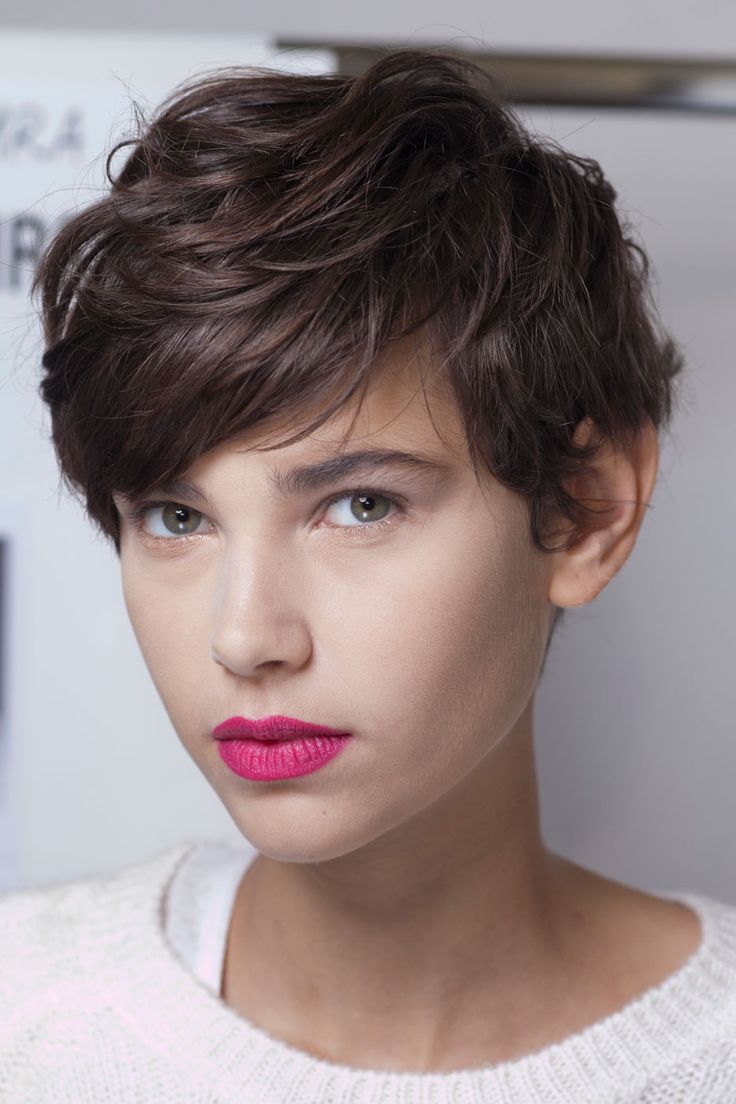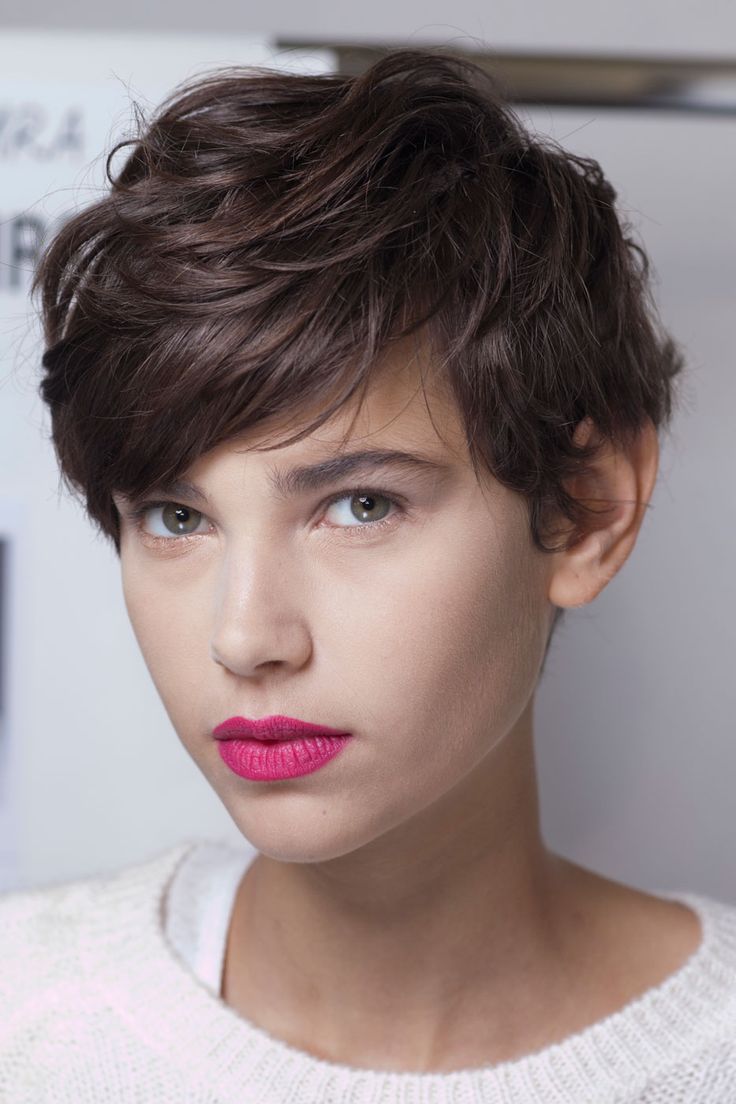 Is it naturally wavy and you've been seriously thinking about permanently straightening it? Don't do that! Cut in a few layers and you'll be good to go…to the prom and everywhere else too!
13. Short modified bowl cut for short hair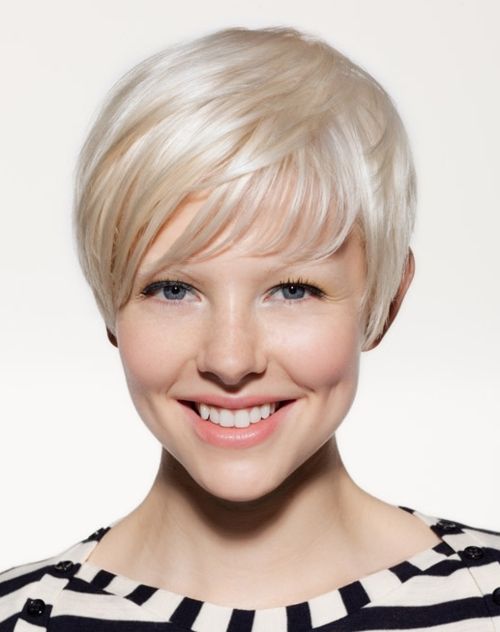 This is basically an updated take on a bowl cut. Yeah, we know. It's pretty fabulous.
14. Short cut with straight face-framing bangs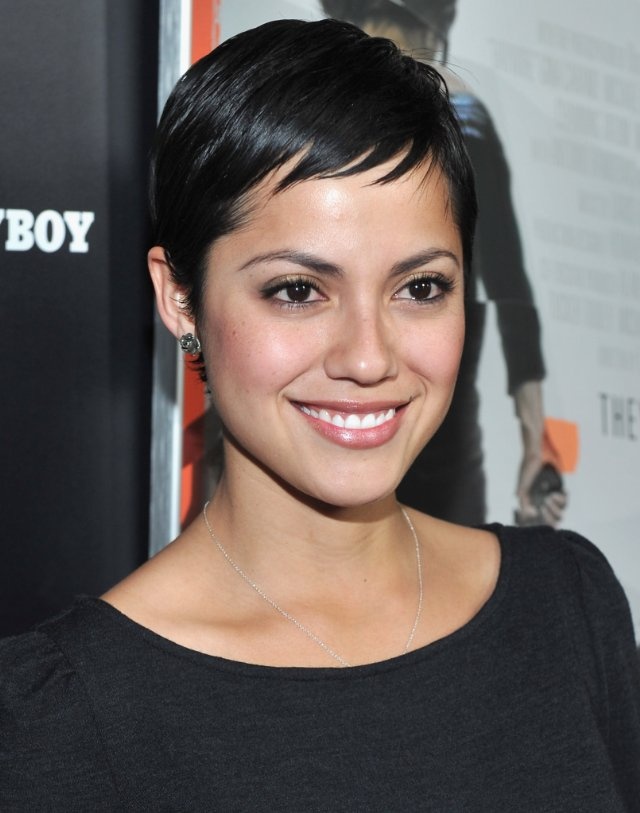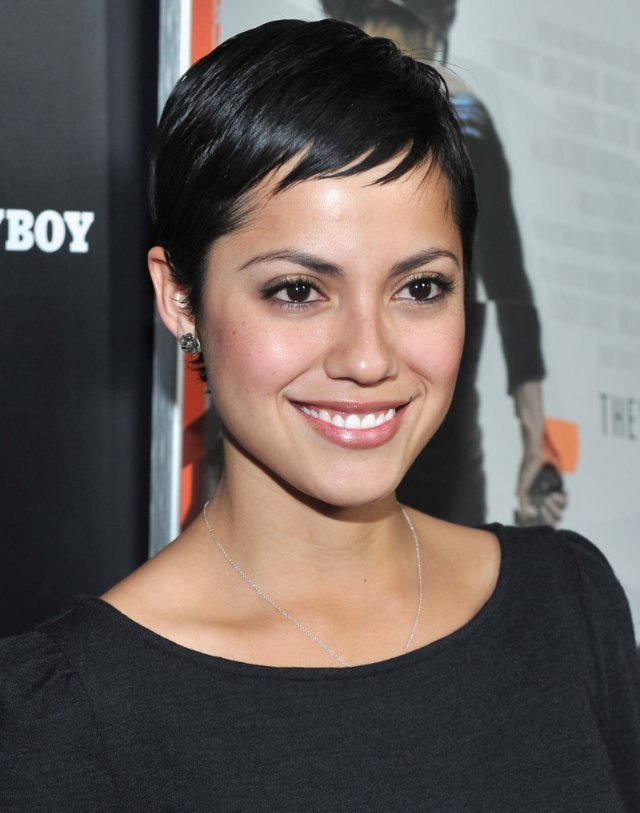 Sometimes, it's the little details that can make a really big difference. Take these straight and slick face-framing bangs, for example.
15. Short pixie cut for thick hair
Do you have naturally thick hair and you've been looking for a pixie cut that will suit it? Look no further.
16. Short cut with short side-swept bangs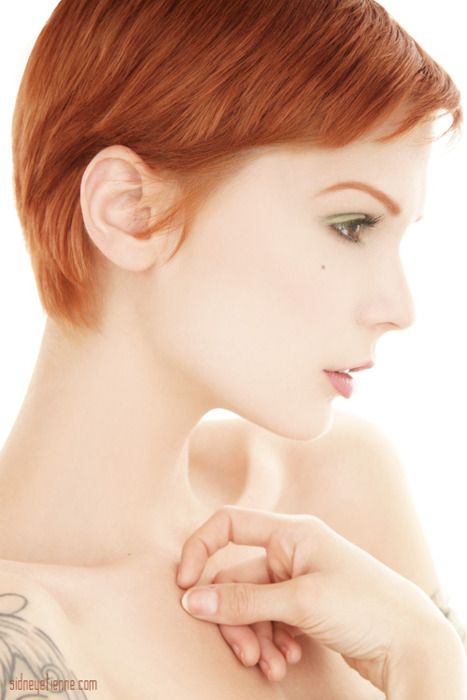 If you have short bangs, you can always make your look more formal by sweeping them over to the side with the help of a little mousse or gel.
17. Short pixie cut with color and highlights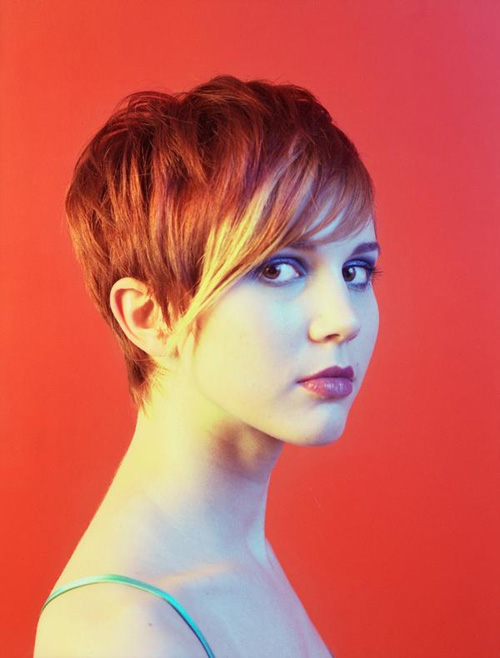 Here's a unique way to wear a pixie. First dye it a bright color and then highlight it with another.
18. Short cut with longer sides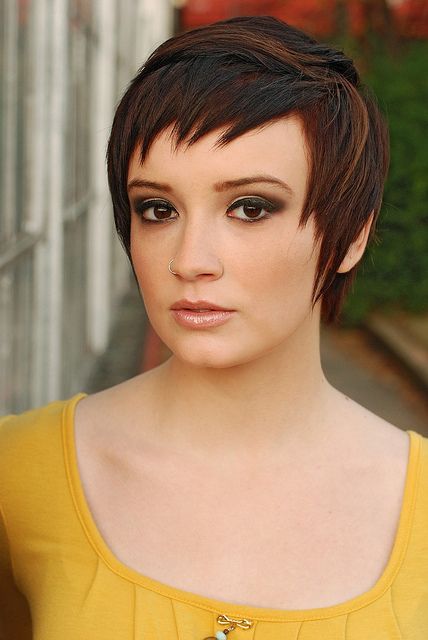 The reason why this is the opening shot for this particular feature is because it's definitely one of our favorites. The color and the cut make it both romantic and edgy at the same time.
19. Short shag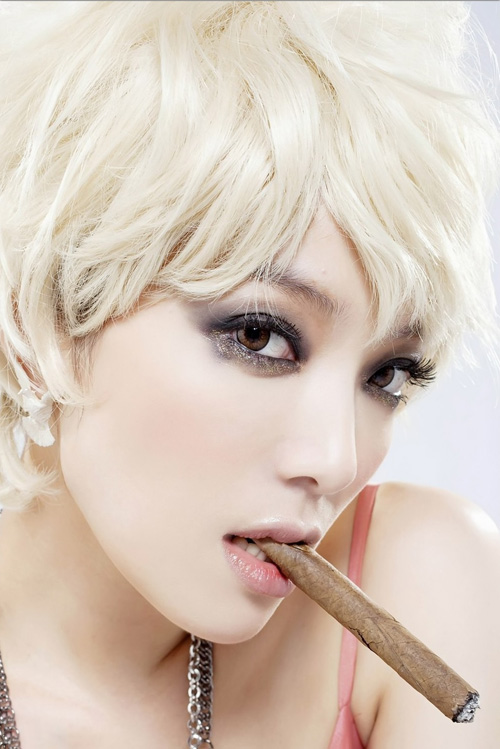 Yeah. We're definitely not promoting smoking (yuck), but what we are endorsing is that amazingly sassy shag. It will really look great on you if your hair is naturally thick and curly. Plus shags are back and so you'll be quite the fashion plate with it.
20. Layered pixie for straight hair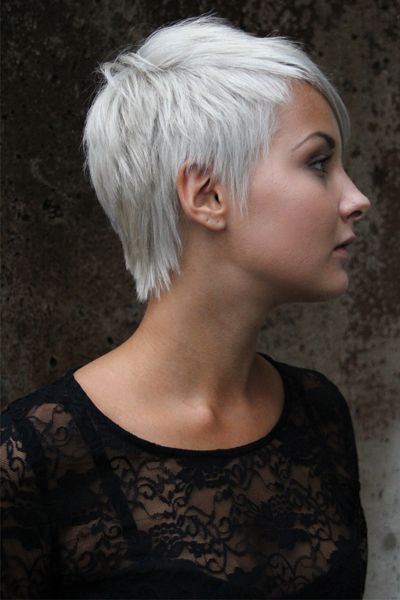 Here's another pixie look for really straight hair. It's layered. It's choppy. And it's fabulous.
21. Short cut with long straight bangs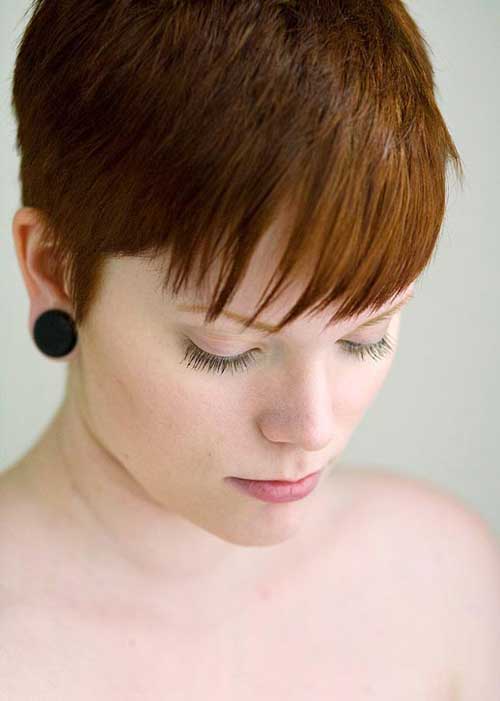 If you currently have short hair and you want to keep it that way, but you would like a few styling options, how about growing out you bangs a bit? That way, you can have lots of versatility.
22. Short cut with tri-color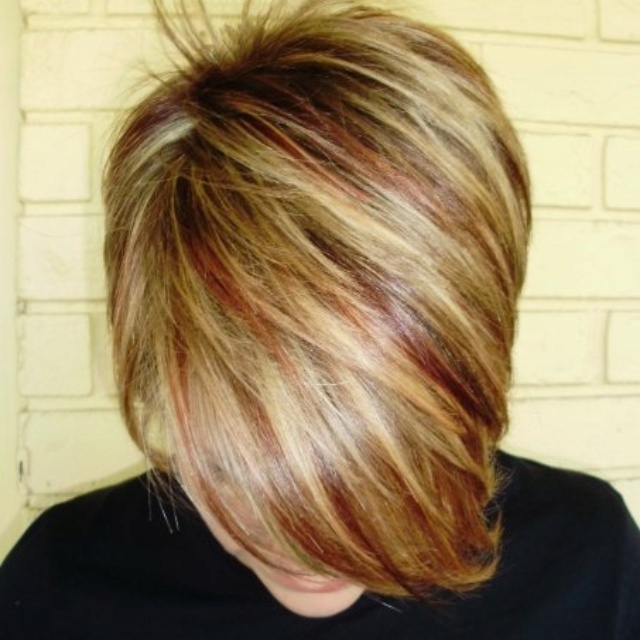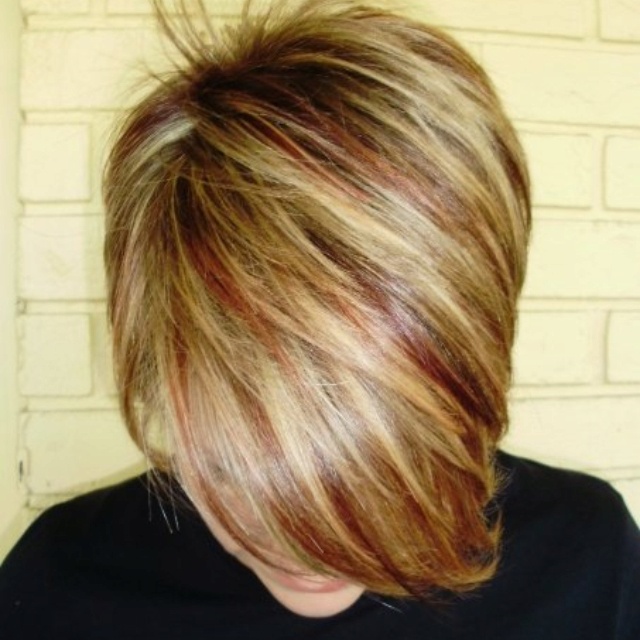 Another option is to not change your cut but to actually focus more on the color. Three hues on one head will add tons of dimension to it.
23. Spiky short cut
This is another favorite pic. It's short and spiky but still oozes femininity.