All fashionistas know how important the shoes are to a chic overall look. A pair of right and stylish shoes work well to upgrade the plain outfits and add fashion touch to the better outfits. However, the problem is that many women don't know which shoes are right for a certain outfit and which kinds of shoes are in fashion. Here, we are going to tell you the answer: Metallic Shoes.
Metallic shoes are so fashionable that you don't need to worry about being outdated. Metallic pumps are great for dresses and suits while the metallic flats and sports shoes are wonderful for those casual outfits. Whatever you wear, the metallic shoes will make you much more gorgeous than with other shoes. In the gallery below, we have found 15 celebrity outfits with the trendy metallic shoes. Just stay here and learn how to rock the fashionable metallic style. Enjoy!
Gorgeous Sparkled Outfit
---
For parties, proms and some important occasions, the all sparkled outfit will make you an absolute eye-catcher.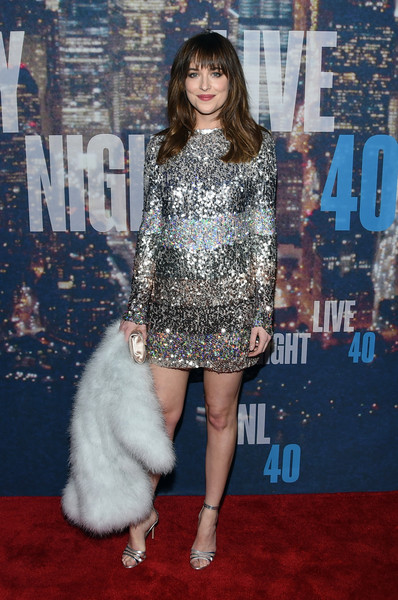 Floral Skirt Suit with Silver Shoes
---
Floral skirt suits are so pretty for ladies. They are ideal work outfits. To be more fashionable, you can put on a pair of metallic silver shoes instead of the traditional black pumps.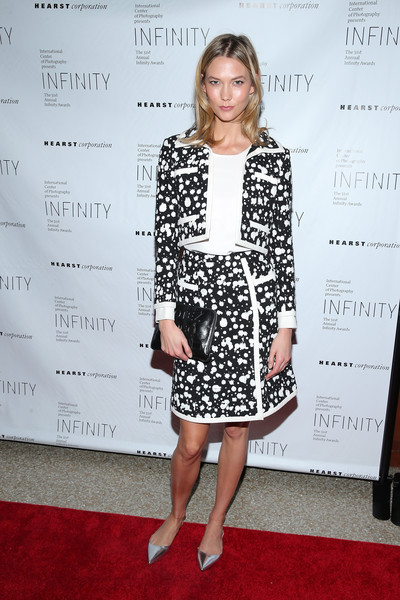 White High-Low Dress with Silver Shoes
---
Women with white dresses look fresher and younger than with any other dress. For a more fashionable look, you need to add some accessories and put on your simple yet stylish silver sandals.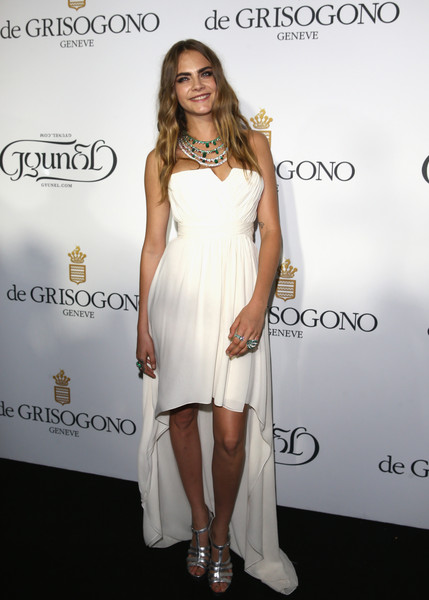 White Dress with Gold Crisscross Pumps
---
White dresses are popular in summer and a pair of gold crisscross pumps will turn you a stunner from head to toe.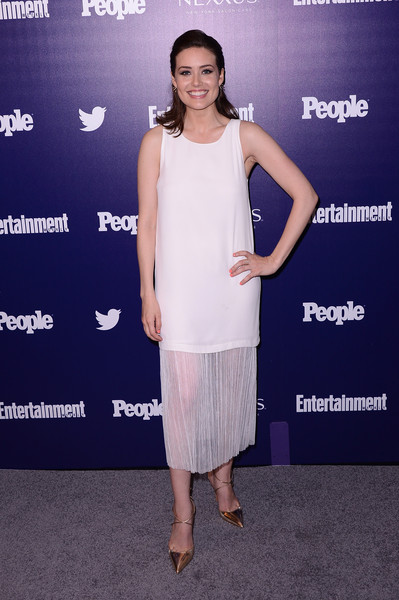 Caped Lace Dress with Silver High Heels
---
The pretty silver high heels light up the sexy black lace dress and make it even more elegant.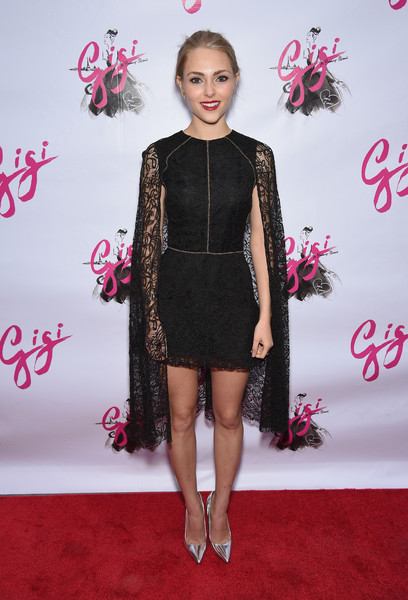 Baggy Jeans with Silver Shoes
---
For a casual outfit, you can put on your boyfriend's jeans and pair it with silver sports shoes. Thus, you will stand out from the ordinary crowd.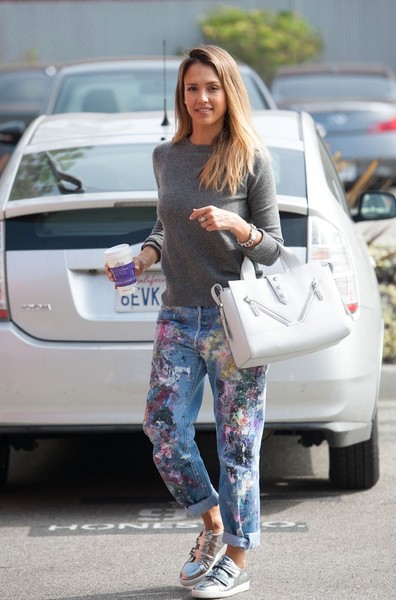 Thigh High Slit Dress with Metallic Heels
---
The red dress is so faddish with the high slit design and the metallic gold belt. The metallic elements are the most effortless pieces to upgrade any simple outfit.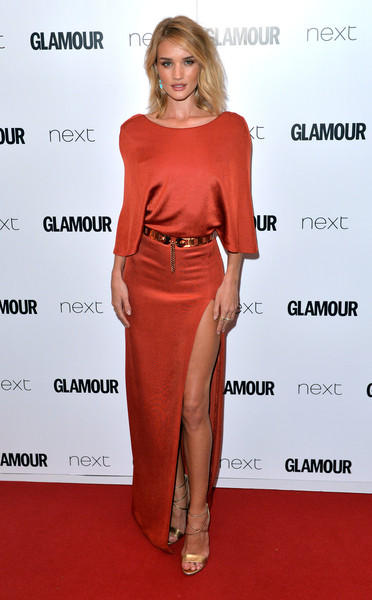 Stylish Pantsuit with Metallic Pumps
---
Office ladies can copy this pantsuit outfit! It's sophisticated and appropriately fashionable.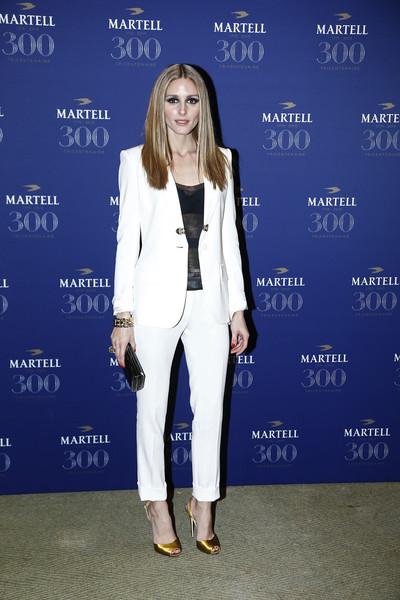 Strapless Dress with Metallic Pumps
---
Everything goes silvery! This is a gorgeous outfit idea for parties!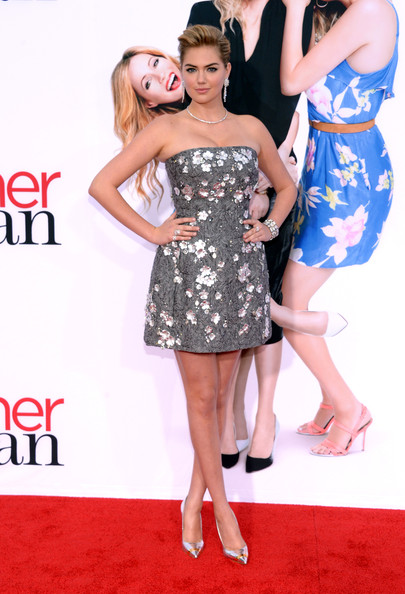 Printed Jumpsuit with Metallic Pumps
---
Jumpsuits are popular in summer and the printed ones are even chicer. Since the clothes are already showy, your shoes should be simple. And the silver pumps are just what you need to complete this chic look.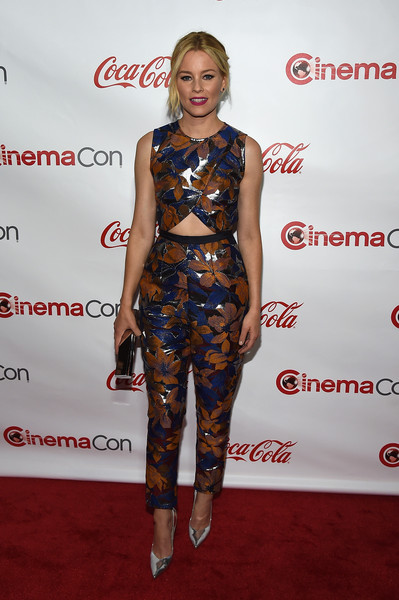 Princess Outfit with Silver Shoes
---
What is better than the silver shoes to match this romantic princess style outfit?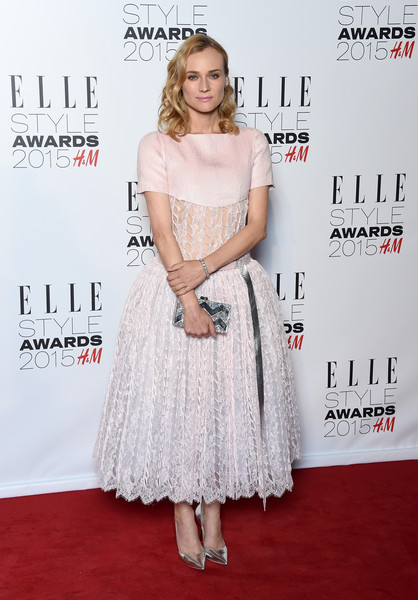 Pretty Bardot Dress with Metallic Sandals
---
The blue bardot dress is trendy with some sexy touches. With the stylish metallic sandals, the overall look become more sophisticated instantly.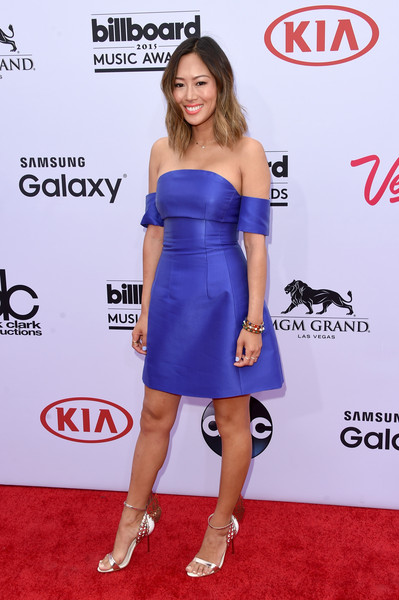 Pink Shift Dress with Metallic Sandals
---
Pink shift dress is pretty for both work and date. Plus, with the silver sandals, your pink outfit will become more fashionable than adorable.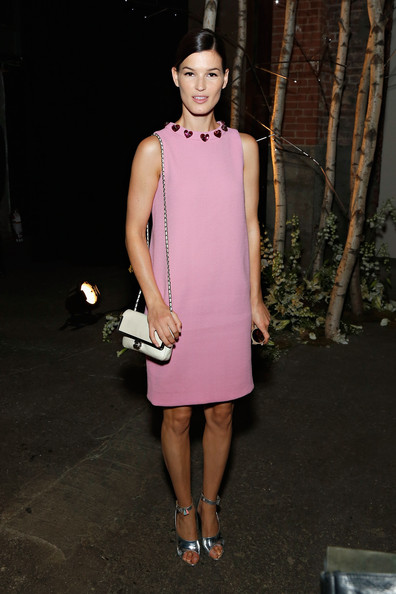 Little White Dress with Metallic Platforms
---
All women should have a little white dress in summer. To be faddish, you just need a pair of metallic gold platforms.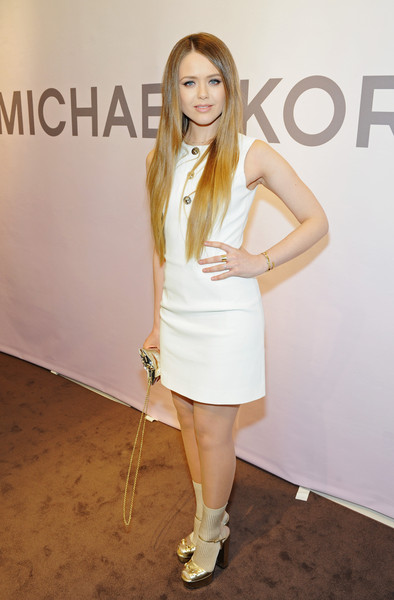 Jumpsuit with Metallic Mules
---
The colorful jumpsuit is effortless chic and the pink mules are really fascinating to complete this trendy look.