It makes sense that June is one of the most popular months for weddings. The weather is gorgeous and warm. The flowers are in full bloom. And outdoors is the ideal setting for a ceremony.
If you're fortunate enough to be able to attend a summertime wedding and you're looking for something that is both pretty and festive, here are some looks that you'll want to wear more than once.
A floral semi-formal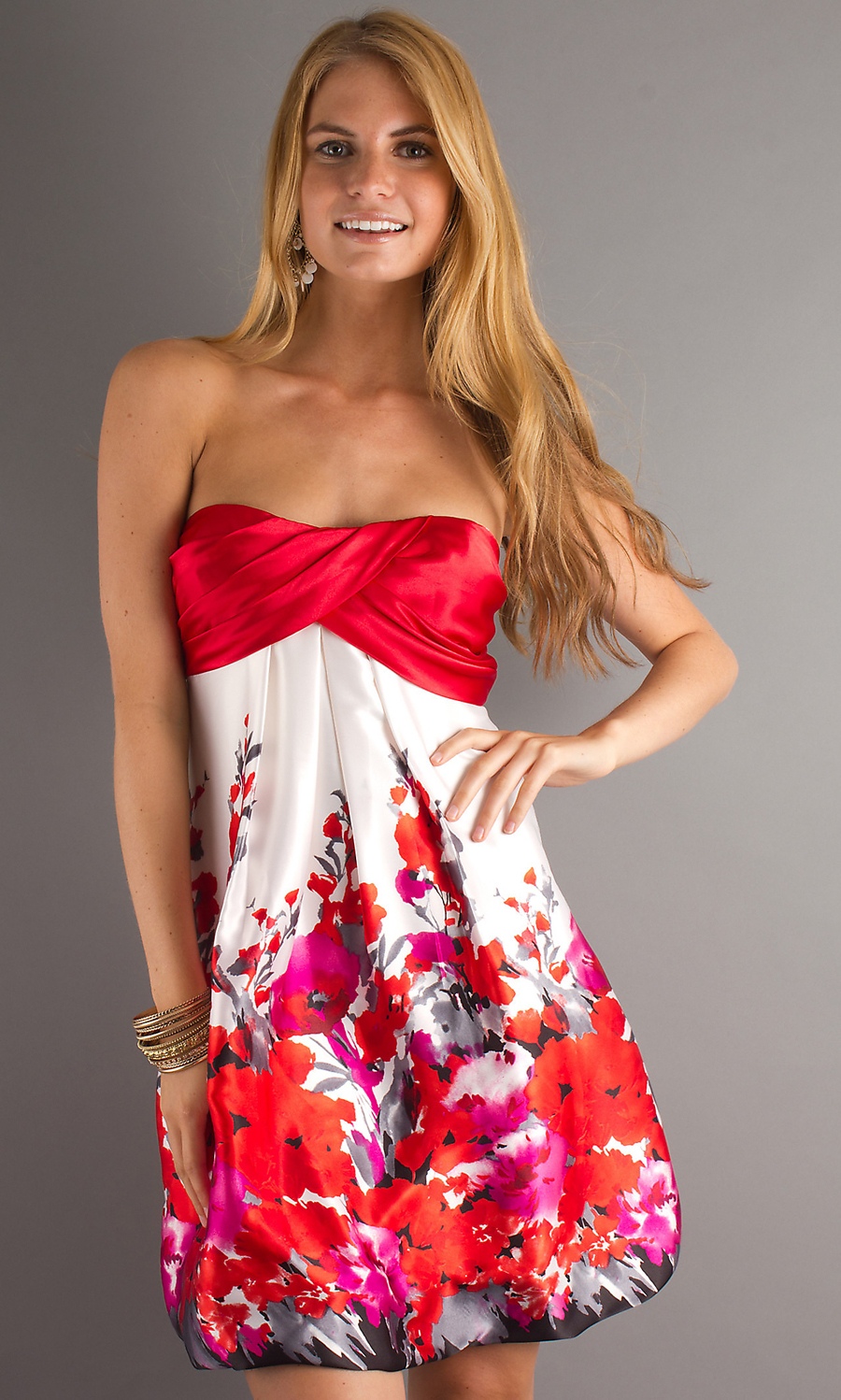 Floral prints are very popular during the summer. And when you choose to go with a shade of red to a cute semi-formal like this dress, it adds just the right amount of sexy to it.
A taupe maxi dress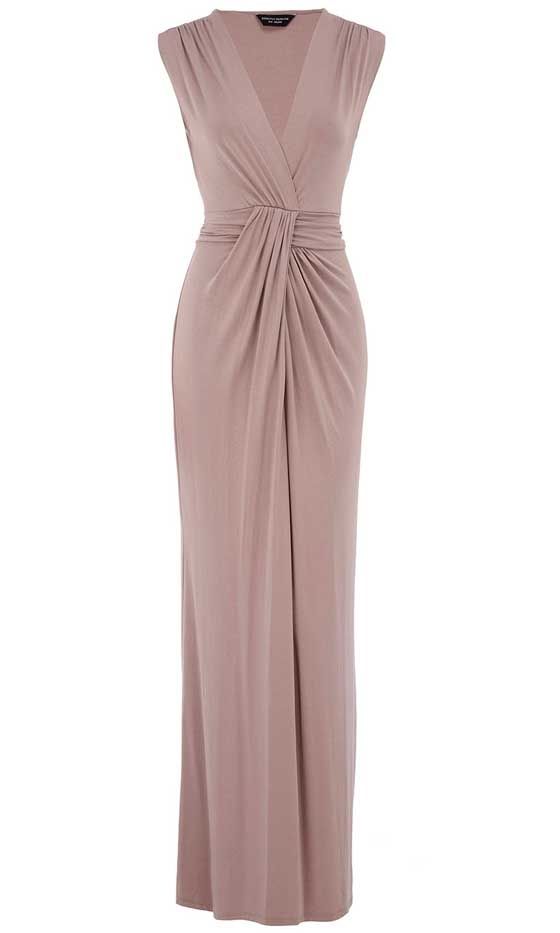 A maxi dress is a wonderful option for just about any woman. That's because it complements pretty much any body type. And if you decide to go with a color like taupe, you can use just about any color accessory to make the dress really pop.
Attempt a print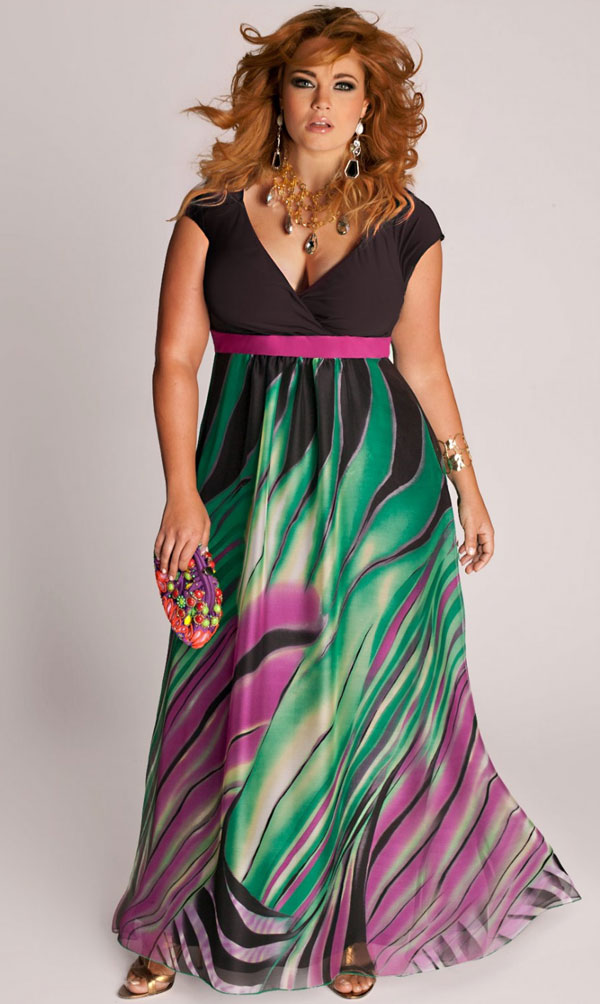 A dress in a solid color is perfectly fine. But why not try one that comes in a print? It's one way to stand out from the rest of the crowd.
A pastel flare dress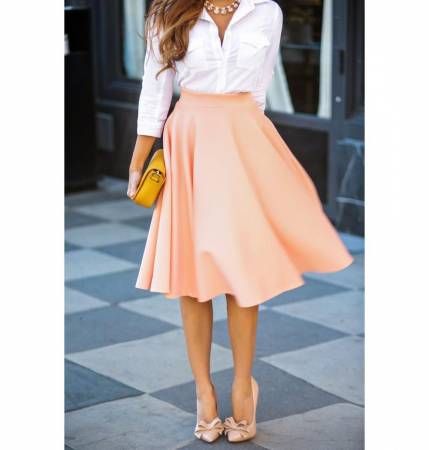 Flare skirts are so cute. Especially if you go with a pastel color like apricot and then pair it up with a crisp white blouse.
Long and flowing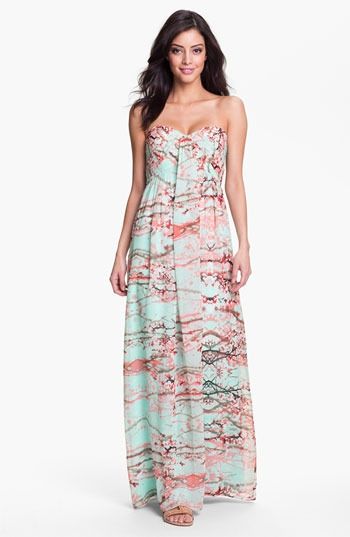 If you have a long strapless gown and you've been wondering where to wear it, there's simply no better occasion than an outdoor summer wedding.
Garden wedding gorgeous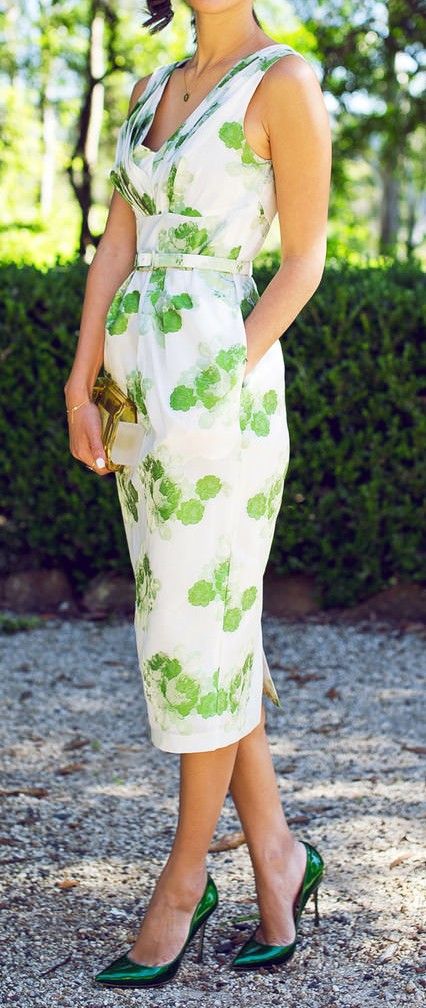 The cut, the color—everything about this dress is to die for. Green is gorgeous for a garden wedding, as you can see, from the dress to the shoes.
White and neon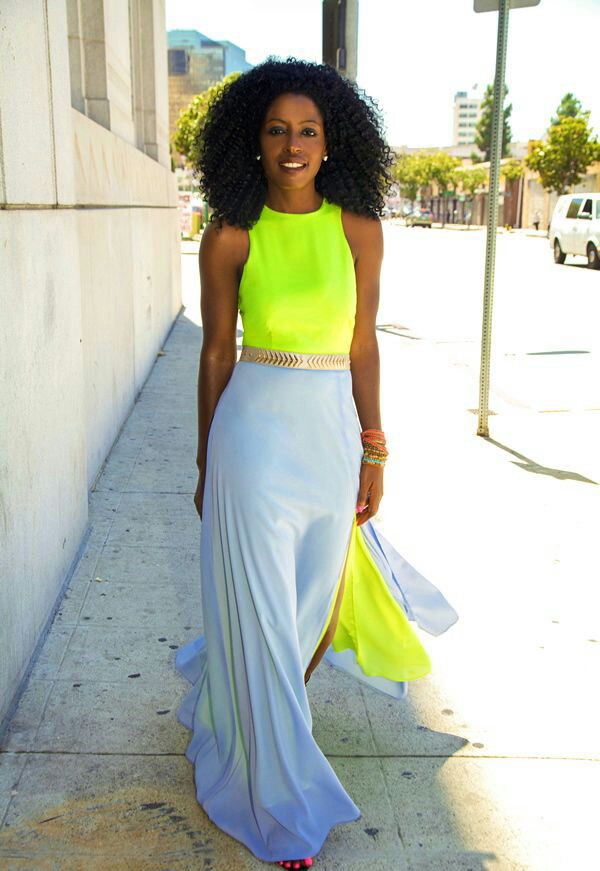 If you're a bit on the shy side, this color combination might be a bit bolder than you want to go. At least consider it. A neon top and a white maxi skirt for a beach wedding is beyond breathtaking.
Embrace some vintage style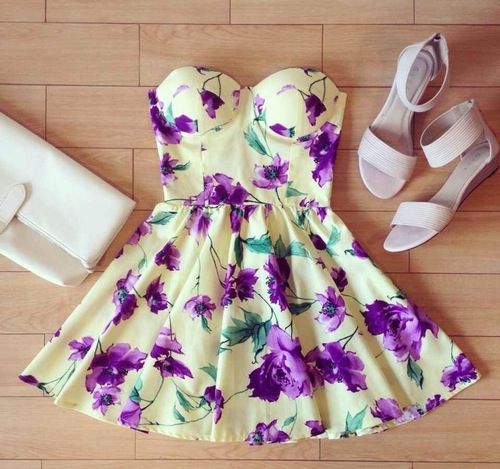 Nothing is sweeter than a vintage gown in a wine vineyard. If that is the location for the wedding that you're planning to attend, seriously consider going with a look like this.
A fan favorite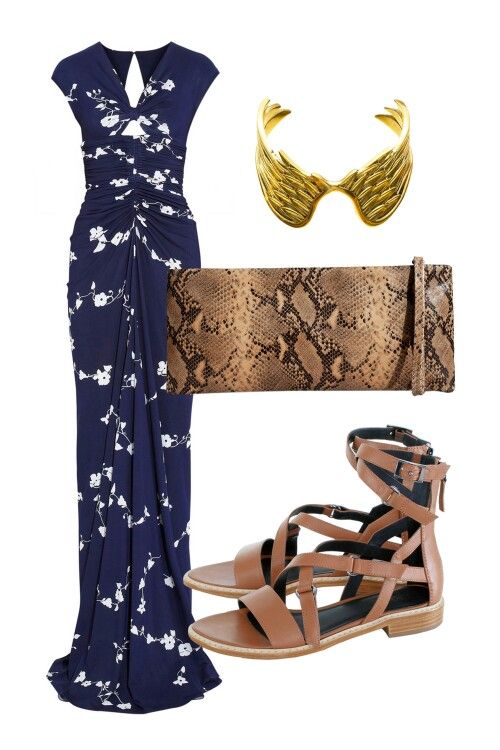 This is one of our favorites simply because it's as elegant as it is comfortable. Plus, due to the length of the dress, it's one of the rare times when we're all for wearing those kinds of (flat) sandals to a wedding.
A sequined romper
Rompers are awesome because they are super comfy. In fact, you may already have a couple in your closet that you lounge around in. If you never dreamed you could pull one off at a wedding, as you can see it is possible. Just make sure the romper is made out of sequins rather than terrycloth or cotton and that you wear the right accessories.
Blues and Neutrals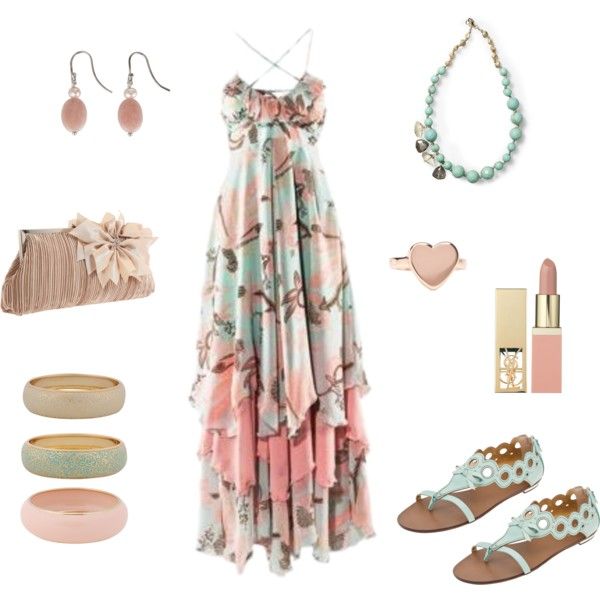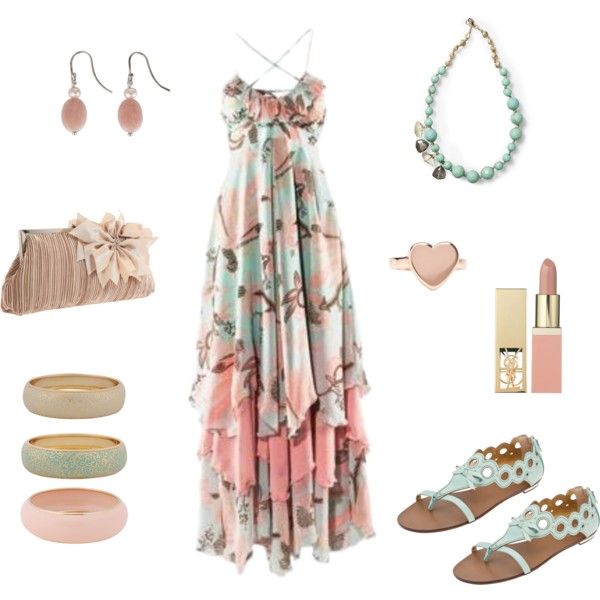 This right here is an wonderful color combination. Whether you decide to go with this kind of dress or another style, you can never go wrong with shades of blue mixed with shades of neutral.
So golden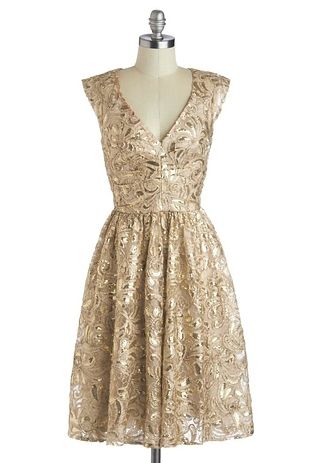 A wedding is a golden occasion, right? If it's a formal one, a dress like this is elegant and exquisite.
A pleated wrap dress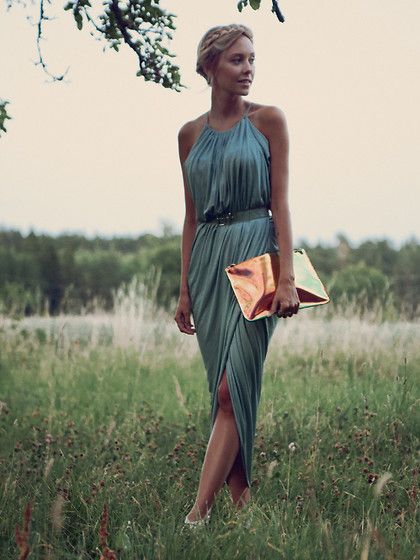 Ah. A pleated wrap dress. This is especially divine if you have an athletic build. The style of the dress along with the belt will provide you with a few extra curves in a very subtle way. (Don't forget to get a metallic bag as well. That takes the dress to a new level!)
Lace for the ceremony and cocktail hour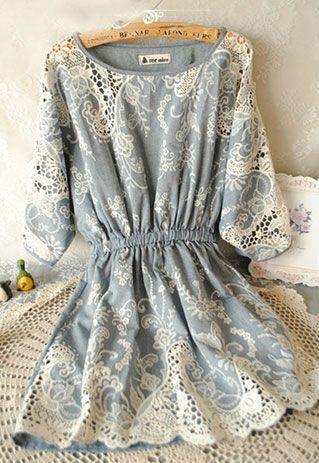 If you simply want to wear something that is short and sweet, this is the look to go for. It's fitting for a non-formal wedding and it's perfect for the cocktail hour that may follow.
Figure flattering blossom print dress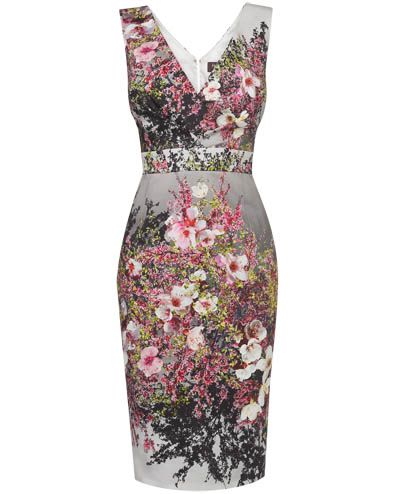 This figure flattering dress will be pretty on you, no matter what age you are. And it's definitely the kind of outfit that you'll want to wear over and over again.
A pretty palate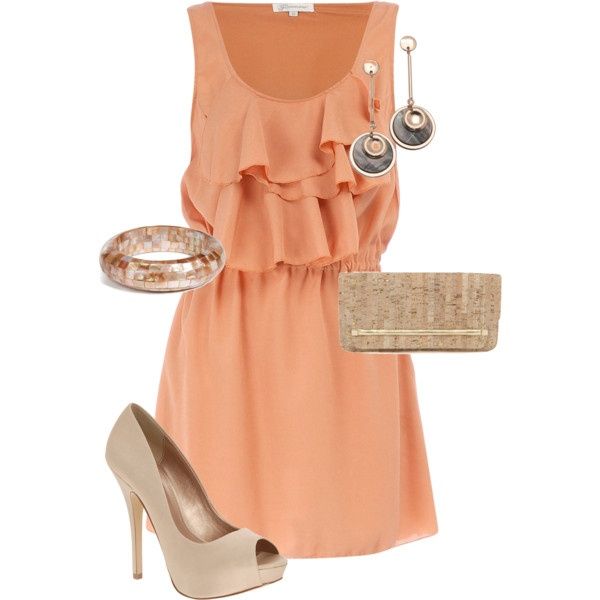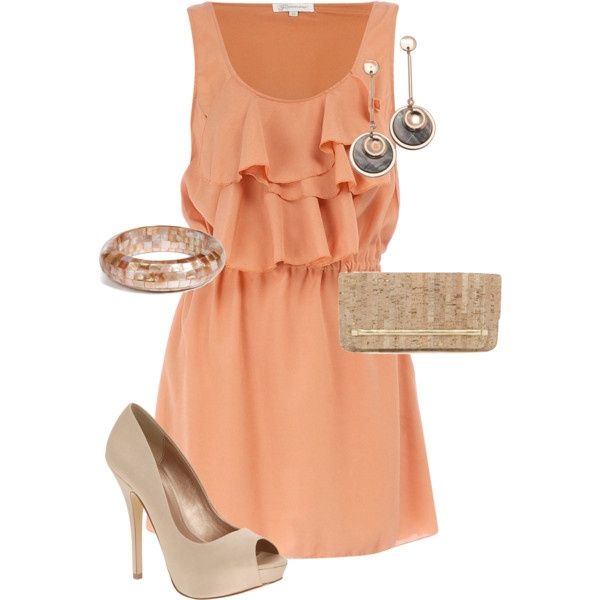 Sitting on the porch while eating a peach. Is it just us or is that what comes to mind when you see this outfit?
Bright and summery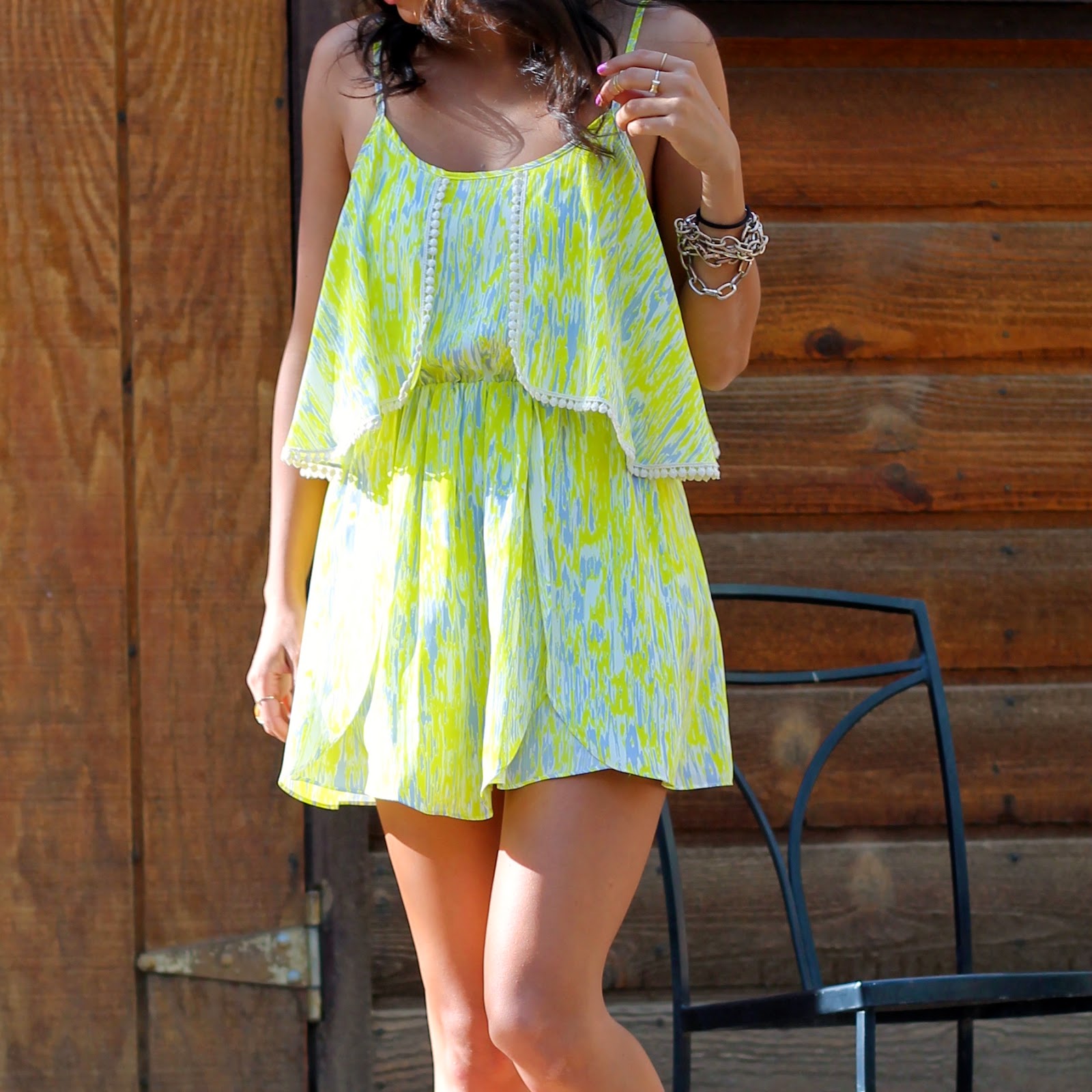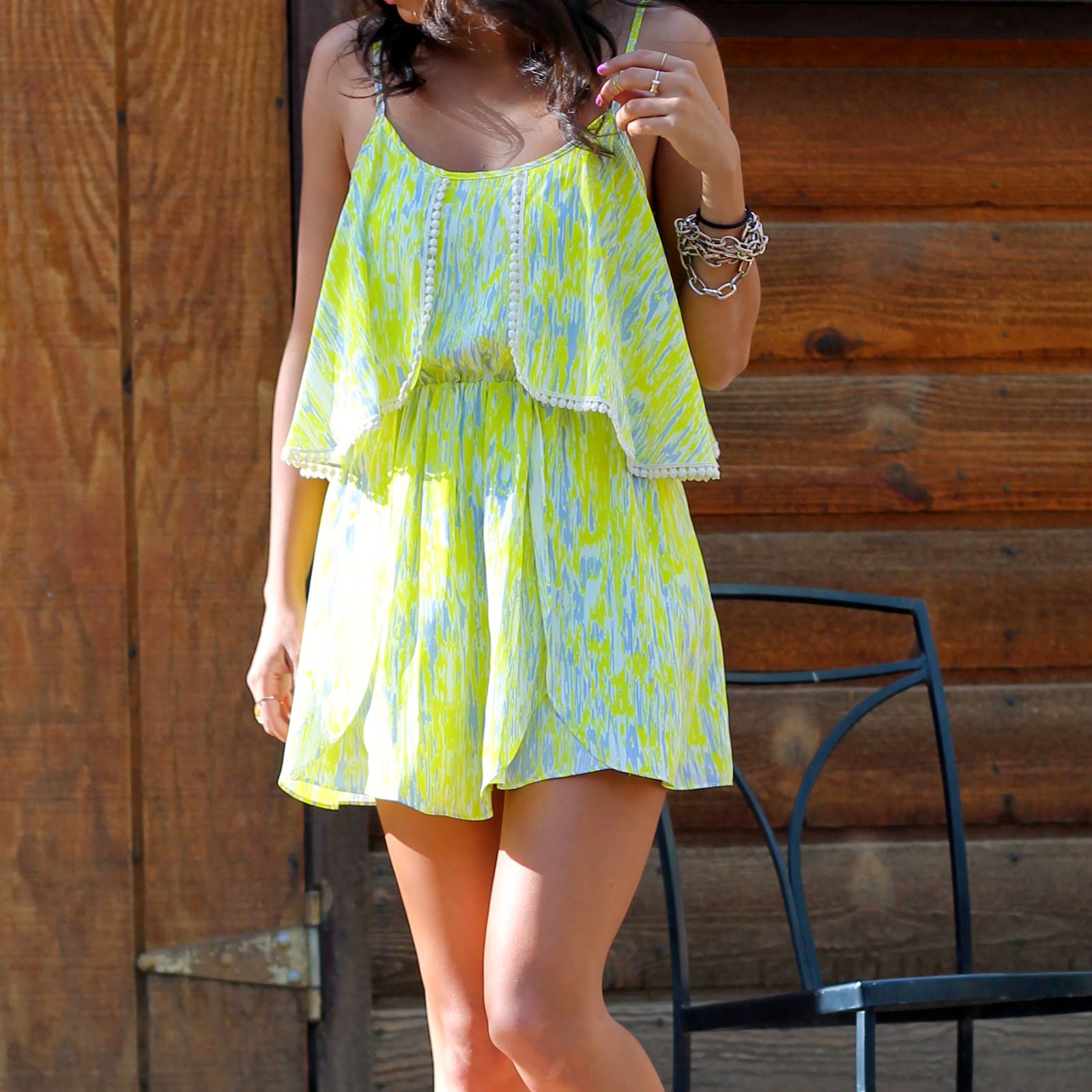 Fresh, bright and summery. That's what this casual dress brings to mind. You can really use it to make a statement with some strap heels and costume jewelry.
The perfect wedding (and party) dress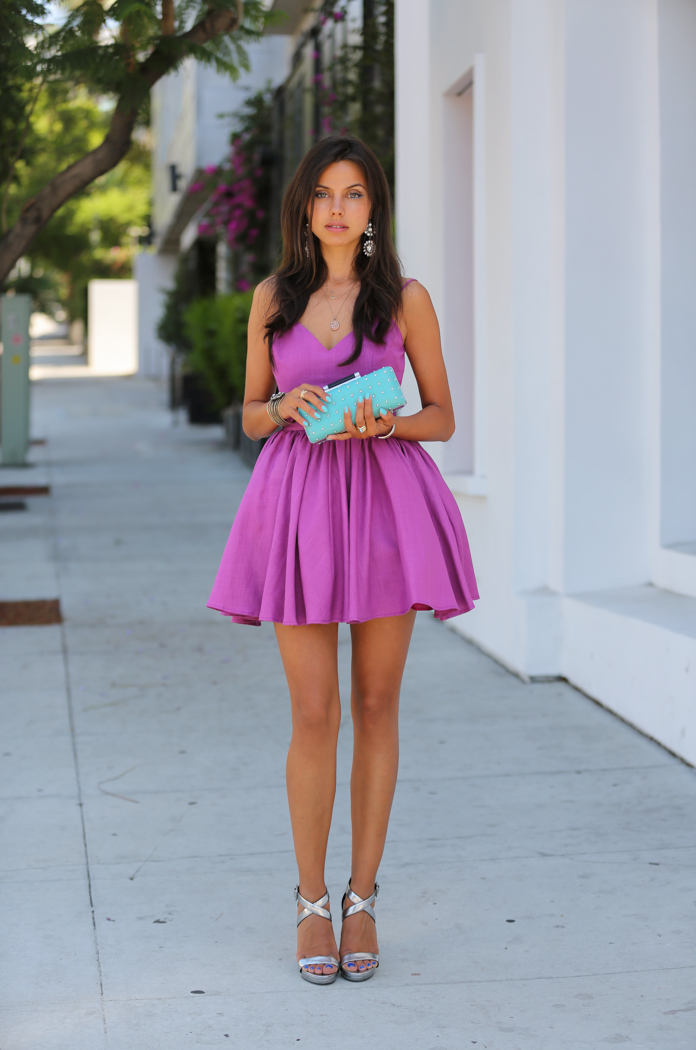 Honestly, this brings new meaning to "A picture is worth a thousand words." It really is the perfect kind of wedding and party dress. And don't you just love the colors? Yeah, us too!
Long-sleeve Boho chic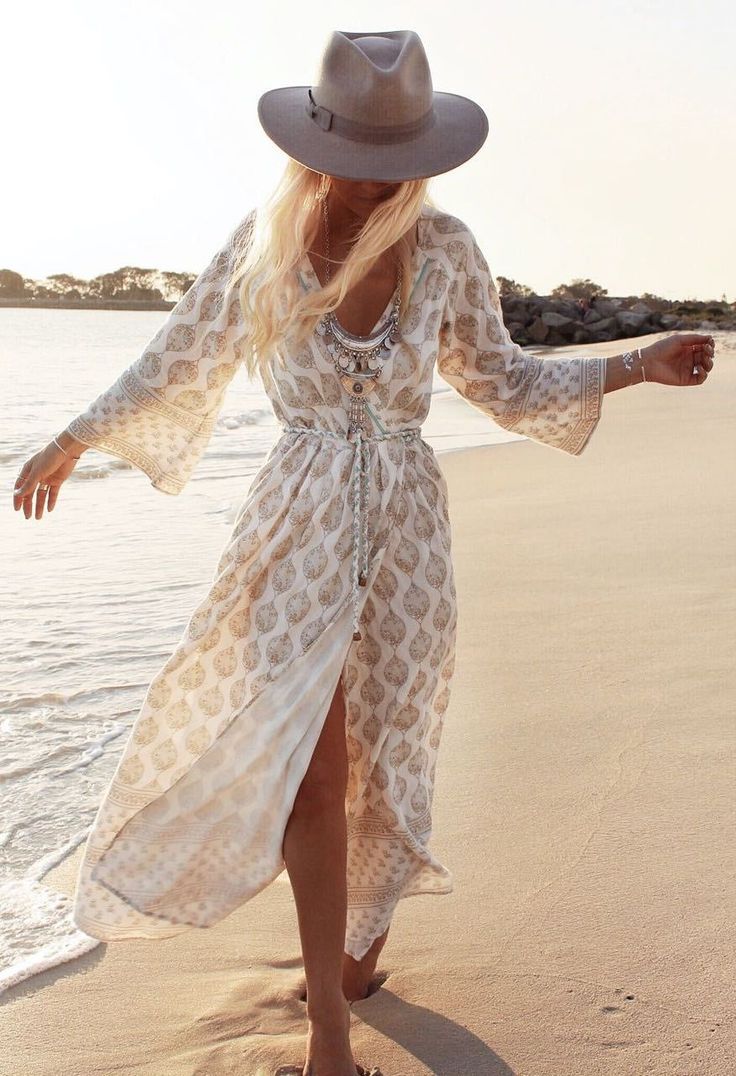 Boho chic is in style. The neutral colors combined with the hat makes it a cool way to deal with the summer heat.
Halter maxi dress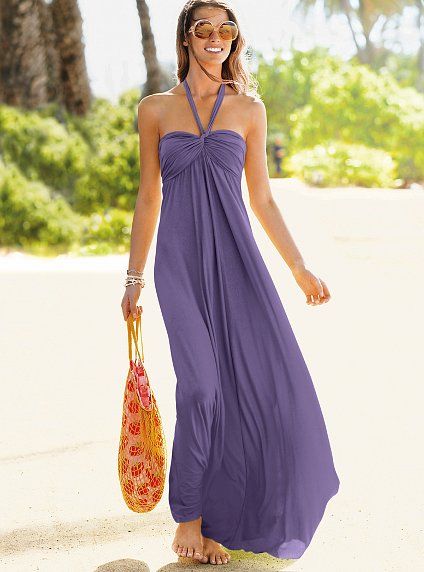 Halter maxi dresses are the kind of gowns that every woman should have. In fact, after looking at this picture a couple of times, we recommend you getting two or three.
Boho lace dress

Boho and lace. It's an odd combo that, as you can see, works so well together. Just make sure that you only wear white upon the bride's request (some summer brides actually want their guests wear it). Otherwise, opt to go with another hue, just so that she can be the star of the show.