Hey, divas! Have you noticed that the short hairstyles are becoming more and more popular these days? Have you ever come across the thought that you want to cut your hair short? Whatever, one thing you should know is that you need to find an ideal short hairstyle for yourself with suits your face shape and your personal style!
Therefore, your personal stylist today wants to show you some stunning short hairstyle ideas for you to copy. These 25 short haircuts will be quite hot in summer . No matter you are looking for a hairstyle which is cute or one that is edgy, you can find what you want from the gallery below. Just stay here and check them out! Enjoy!
Classy Blonde Bob Hairstyle for Straight Hair /Via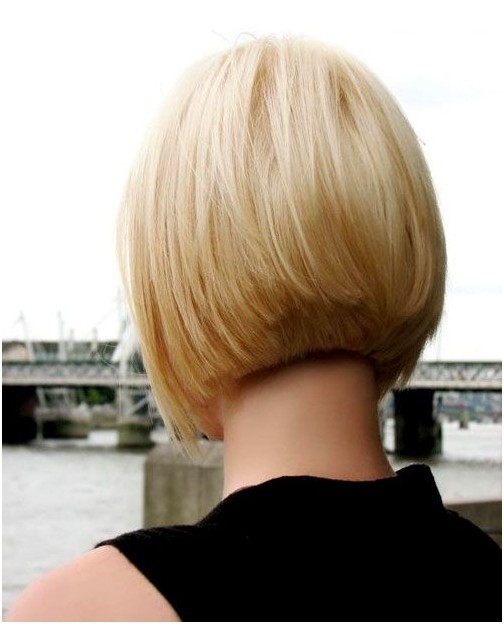 For women who think their hair is too thick, this layered bob haircut is the best choice, which will make your hair looks lighter. On the other hand, the smooth straight hairlines make it such an adorable hair look for those sweet girls to try.
Fantastic Brunette Bob Haircut/Via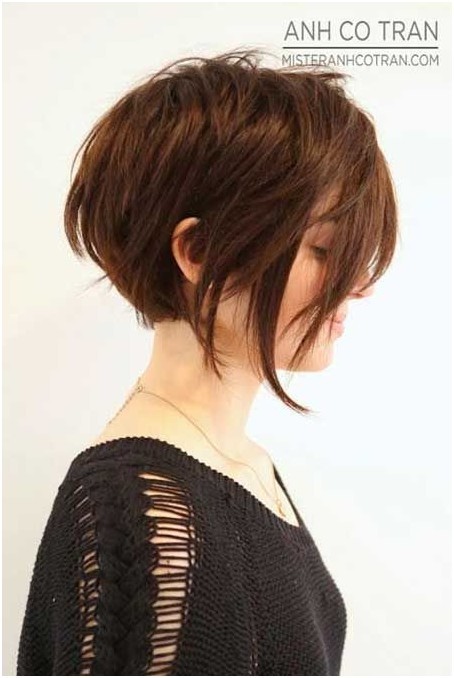 Some women may be upset about their thin hair. Don't worry! Here is a wonderful short haircut for thin hair. The messy style and the bouffant section on the back of the head add natural volume to the hair and create a more perfect head shape at the same time. Women with all face shapes will look gorgeous with such a pretty haircut.
Lovely Short Hairstyle with Braided Fringe /Via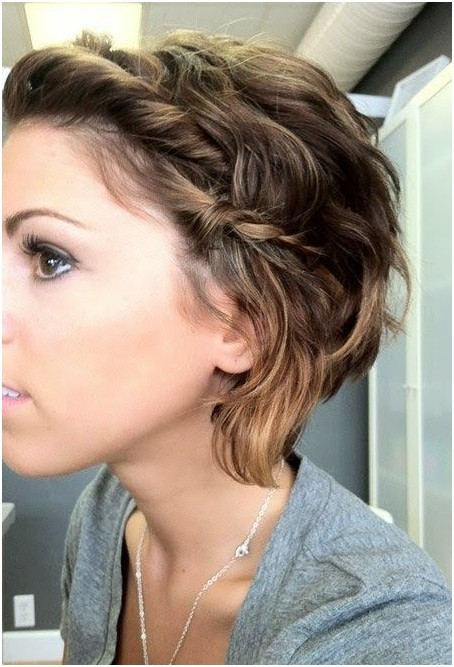 If you don't want to go to the barber's to get a new haircut but you want your short hair to look different, then try to braid your front hair.  You will find that you become so sweet instantly. Besides, it is a smart trick to save a bad hair quickly in the morning.
Pretty Messy Short Haircut for Women/Via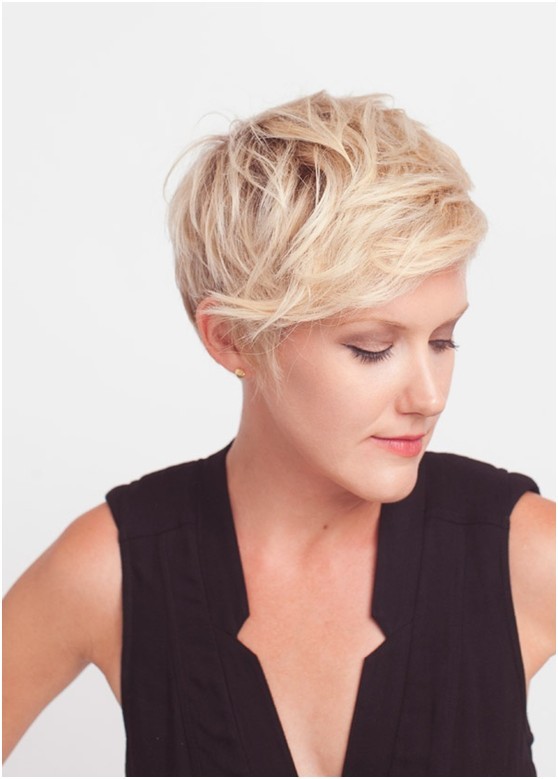 The messy hairstyles are quite hot rencelty. The soft waves on the top section glam up the whole look effortlessly in a natural way. If you want to look  fashionable, just have a try with this blonde wavy short haircut.
Chic Side-parted Short Hairstyle /Via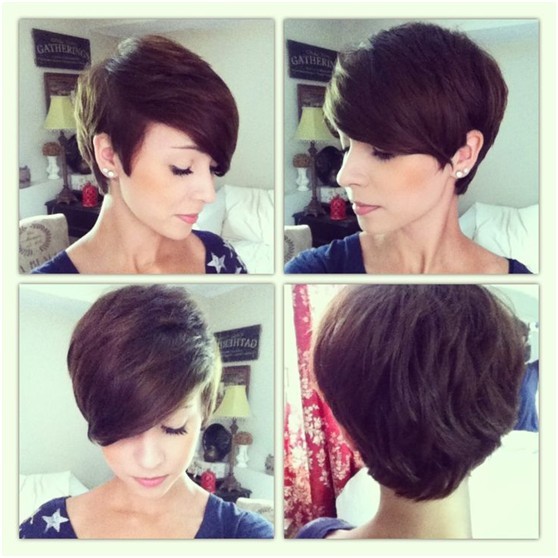 This asymmetrical short bob is so luscious and with a graduated style. A lot of volume has been stacked on the back of the head to create a wonderful style. The long side-parted bangs elongate the pretty jaw visually, which makes this short hairstyle a ideal choice for women with round face.
Ombre Wavy Haircut for Short Hair /Via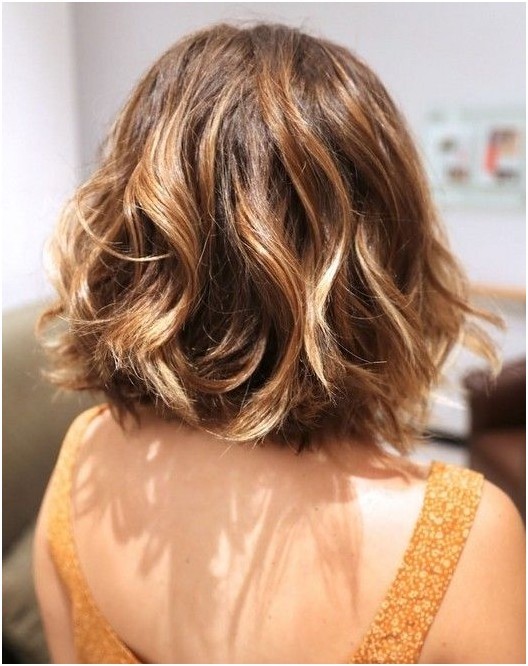 Women who don't want their hair to be too short may find hairstyles at this length acceptable. Generally, the medium curls add volume to the hair and will make women more sophisticated. When added some ombre effects, the whole look can be even more trendy.
Simple Blonde Short Haircut /Via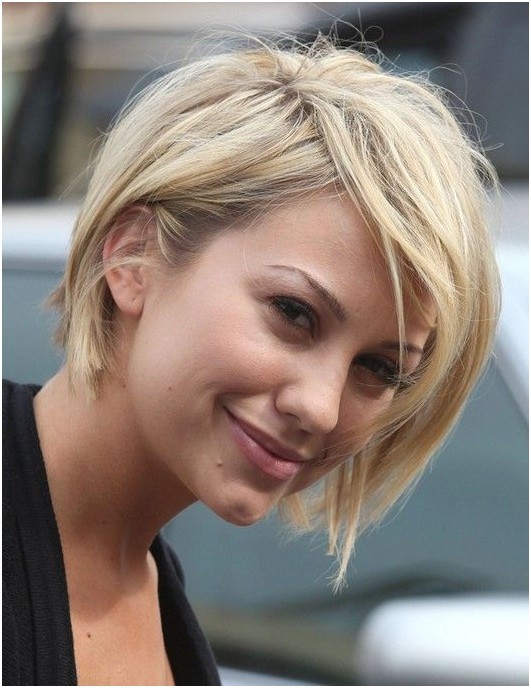 The bob haircut is the most adorable short hairstyle among all the short hairstyles. Most women who first try the short hairstyles will choose one like this. This blonde bob is simple yet stylish and women at any age will be suitable with it.
Asymmetrical Black Short Haircut /Via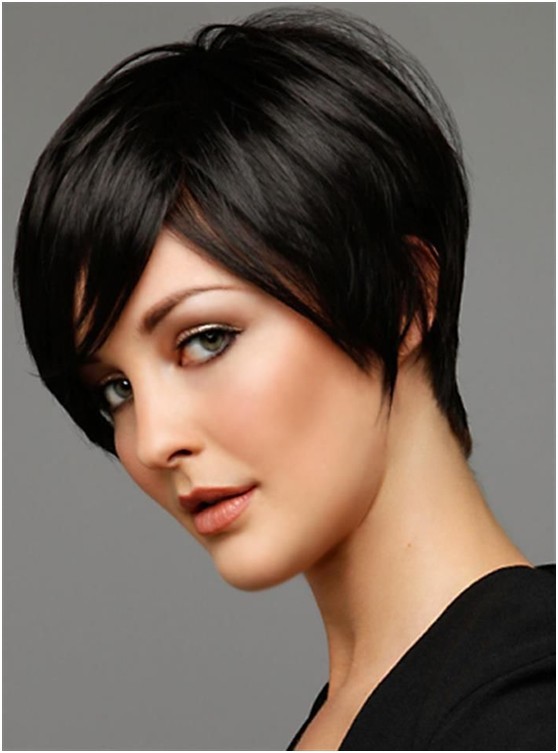 If you are confident with your face, then you must want to try this glamorous geometrical short haircut which i's featured by much volume on the upper section. Women with squalr or round face should avoid such an angular haircut!
Edgy Short Hairstyle with Long Side Bangs /Via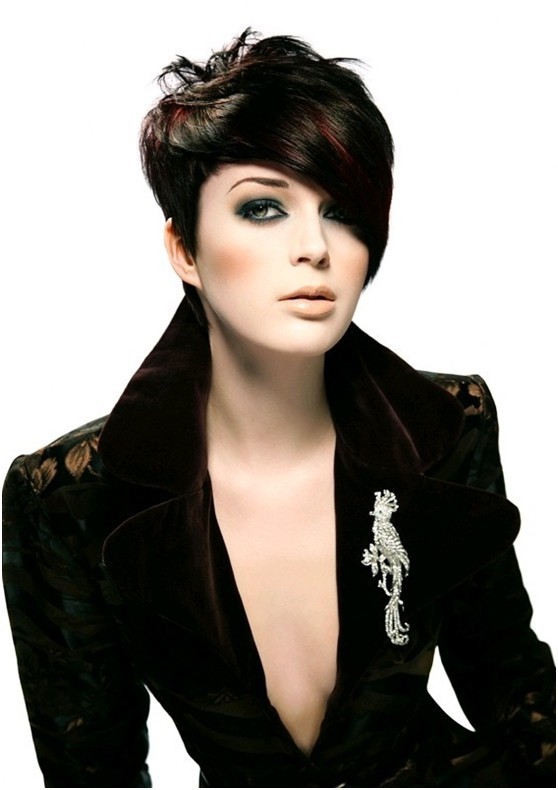 If you want your short hair to be more special and eye catching, you may experiment with this asymmetrical short haircut. The long side bangs covers one of the eyes and add some mysterious touch to the whole look. Also, you can add some bright highlights to your hair to make it more stunning.
Stylish Ombre Wavy Bob Hairstyle /Via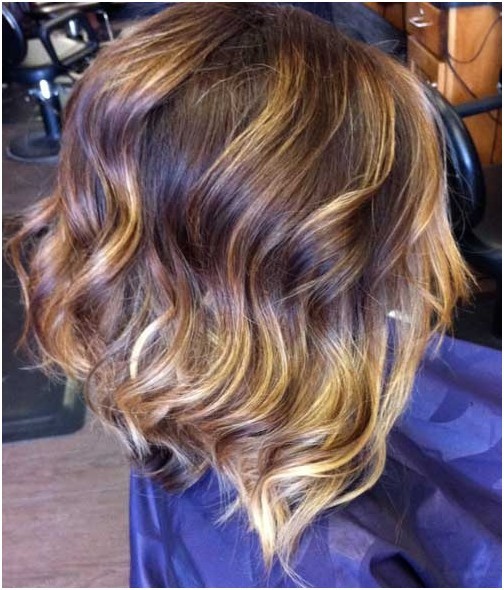 This is a rather pretty and trendy bob hairstyle for everyday occasions. The textured curls falls naturally on the shoulder and the ombre style gives a sun-kissed effect to the whole look.
 Black Pixie Haircut for Summer  /Via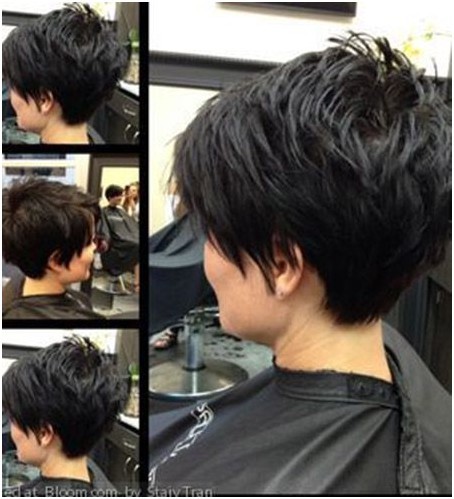 This hairstyle suit women who like boy haircut. The hair on both sides has been cut shorter and the hair in the front is longer.  Some height and volume has been added to the top section so that the head profile can be perfect.
Pretty Short Haircut with Side-parted Fringe /Via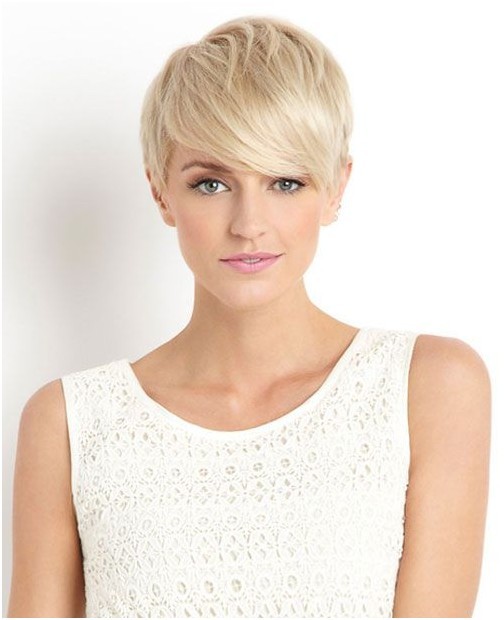 Quite a pretty short haircut for lovely women. The soft side-swept fringe draws attention to the beautiful eyes. Cute layers on the top add life to the whole look. It's so short yet it's so sweet as well.
Edgy Pixie Hairstyles /Via
For a more edgy and rebellious look, you may create a short hairstyle combined with the shaved style. Honestly speaking, some of them may be too special to rock for certain occasions, while some are indeed quite fabulous.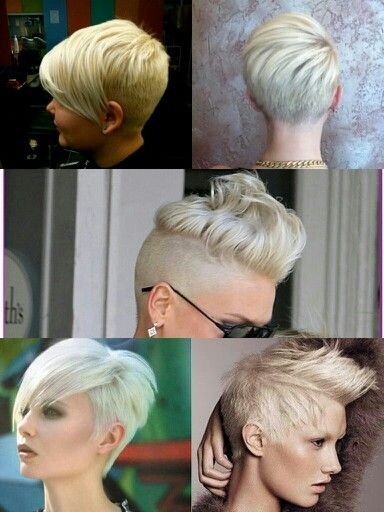 Chic Shaved Hairstyle for Women /Via
The red hair is chic and popular for women! Do you like this one?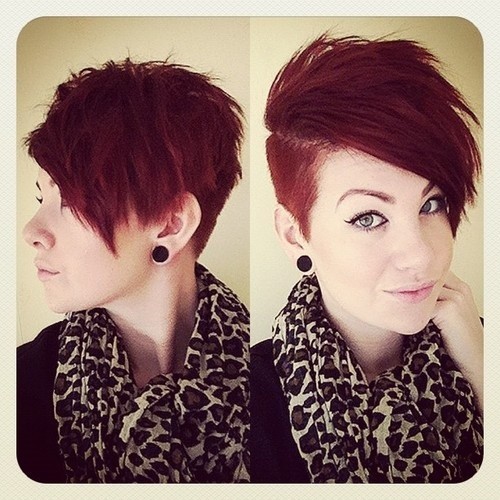 Edgy Shaved Haircut with Long Bangs /Via
To make your boyish short haircut more fantastic, you can try to leave a longer finge in the front. It's really fashionable!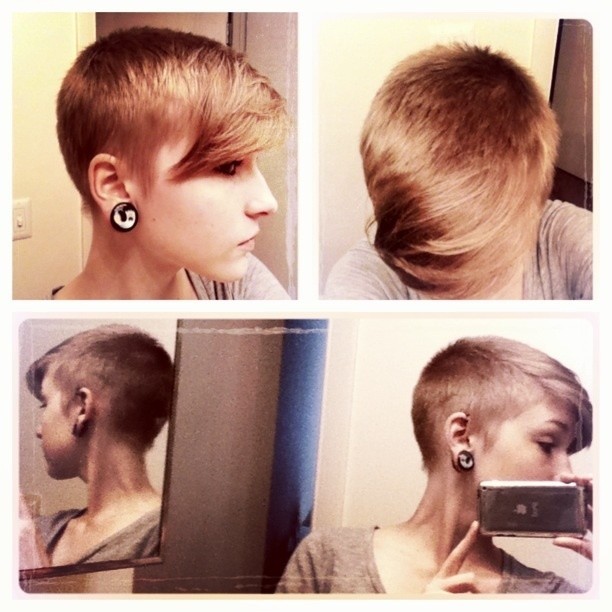 Messy Pixie Short Haircut with Shaved Sides /Via
Do you want to have a Hollywood hairstyle? Just have a try with this messy pixie haircut. Hair in the front is longer and tousled messily to create a careless look while the hair on the sides has been trimmed neatly and tamely. This is a very luscious hairstyle for parties or some special events.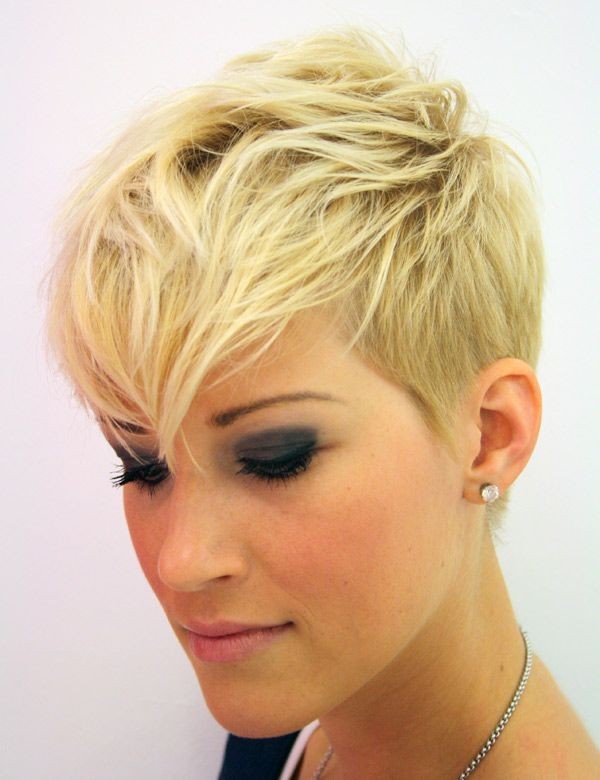 Edgy Black Short Haircut  /Via
Compared with the former hairstyle, this short haircut is much too edgy. For some formal occasions, you should avoid it.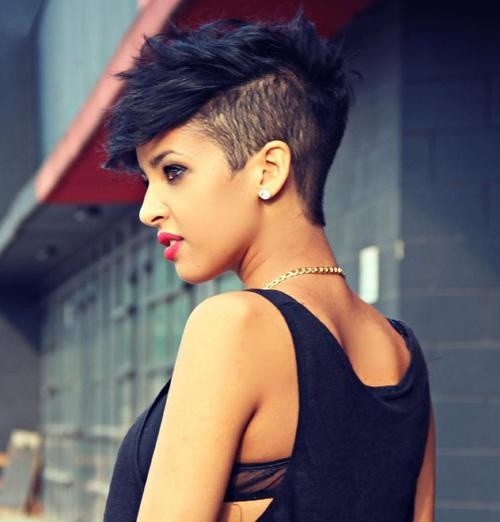 Fashionable Short Hairstyle /Via
A fashionable short haircut for younger people. A side part divide the hair into two secions. One of them has been shaved while the other part was covered with textured hair which is swept to one side.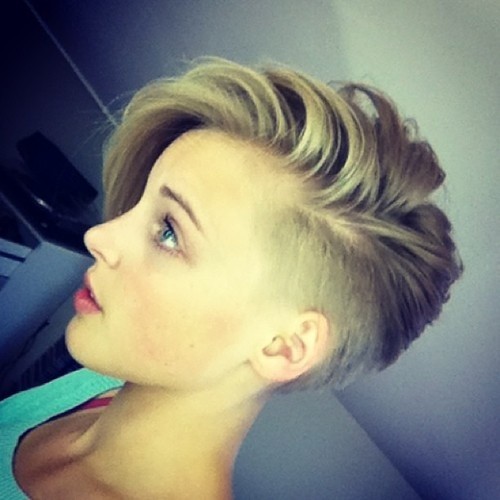 Thanks for reading this post and we will try our best to offer you the lastest and helpful fashionable ideas!