When it comes to makeup, in our opinion, the lips are the finishing touch to any look. Whether your preference is lipstick, lip gloss, lip liner or even a simple chapstick, the lips are the creme de la creme of any makeup look. Some of our favourite makeup styles involve a matte lipstick look which we think creates a truly stunning and glamorous style perfect for any occasion.
You can work a matte lip into a number of different looks, but we've gathered some of our favourite ones in this post. Let us know which one you like in the comments below.
Pearly Pink Lips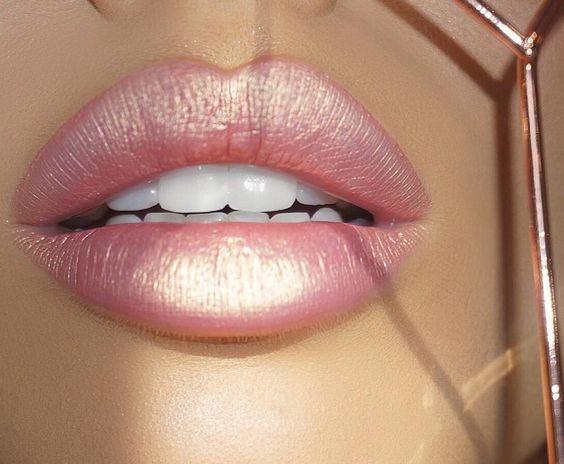 A common misconception about matte lips is that they can't be shimmery. Wrong – there are a host of stunning shimmer matte lip shades with a pearly finish. Choose a pretty pink pale shade which has a gorgeous pearl shine throughout. Work this colour with a natural makeup look and lashings of highlighter for the ultimate glow.
Classic Nude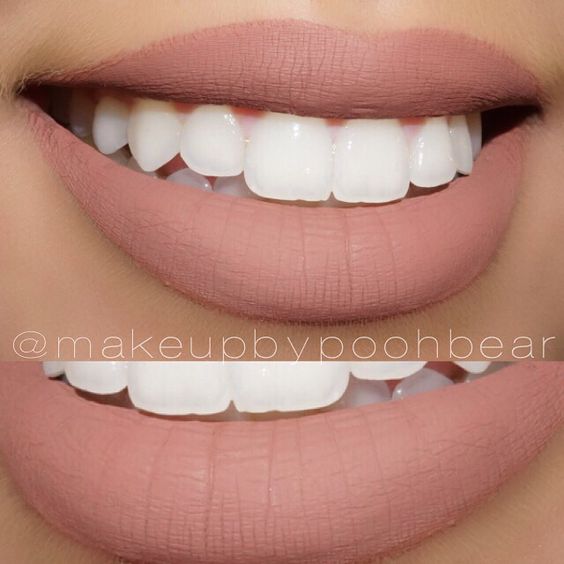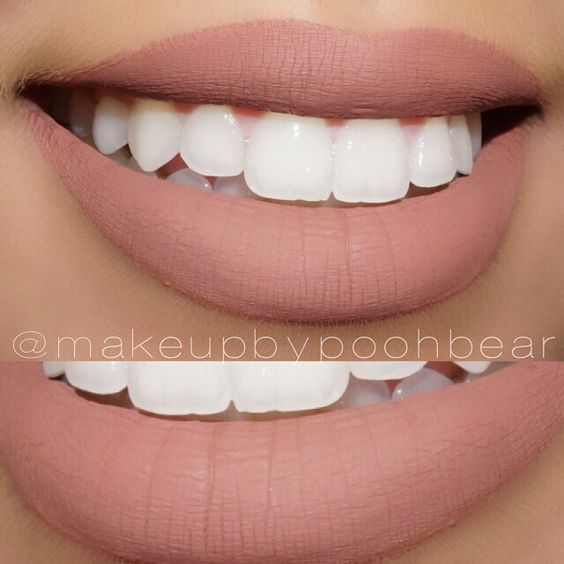 Nude lips have become a truly hot trend lately. Versatile, flattering and oh so stylish – we couldn't not include a matte nude lip in this collection. Choose a nude shade which flatters your skin tone. There are red toned nudes, pink toned nudes and brown toned nudes – each of which will work with a host of skin tones. Add a nude lip to finish your natural makeup look.
Brown Nude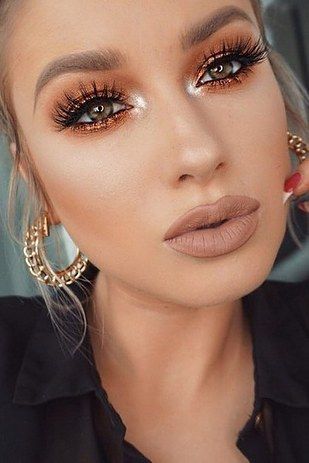 Brown nude shades are quickly becoming the go to matte lip shade. Choose a nude brown matte lip and paint across your lips. Compliment this look with a stunning brown eyeshadow look. Blend a bronze brown throughout your eyelids and outwards to the brow bone. Finish with lashings of mascara and you've got a perfect brown toned look.
Pink Nude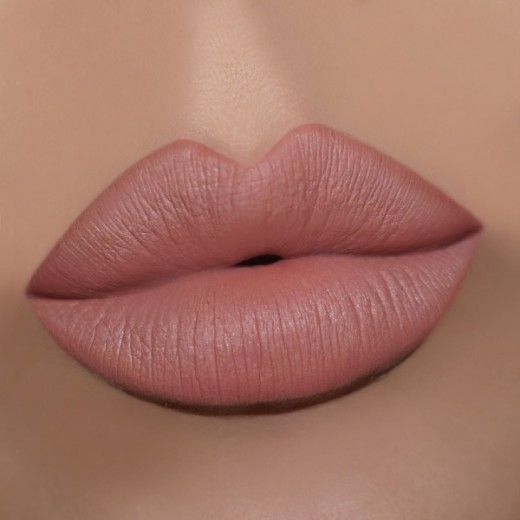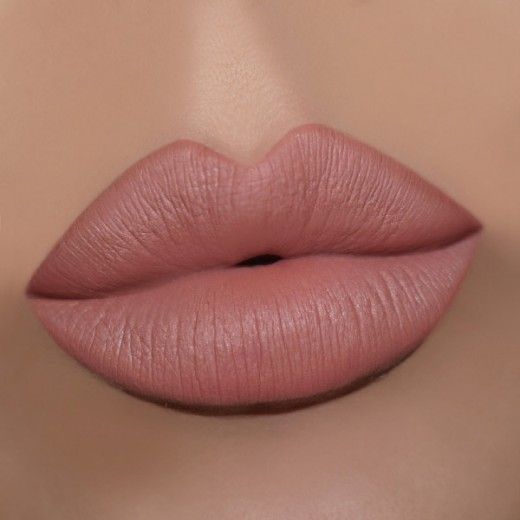 Pink nudes are possibly our favourite shades to work with when it comes to creating a matte lip. Choose a high coverage foundation and blend across your face. Add a pretty pink shade across your cheeks. Work a soft highlighter across your cheekbones and cupid's bow. Finish with your favourite pink nude matte lip for a go to glam look.
Terracotta Brown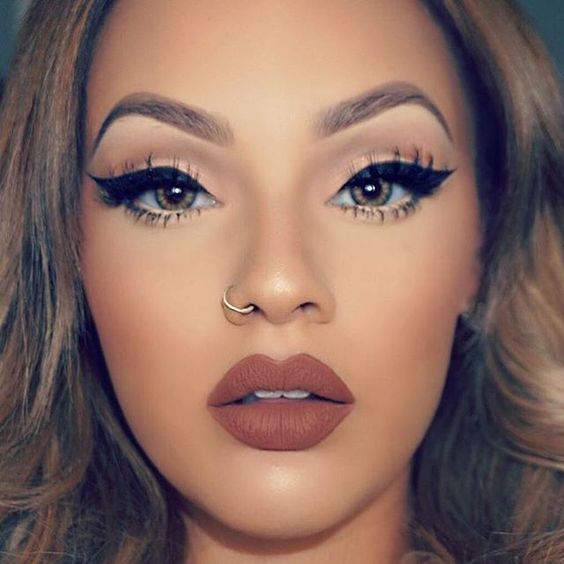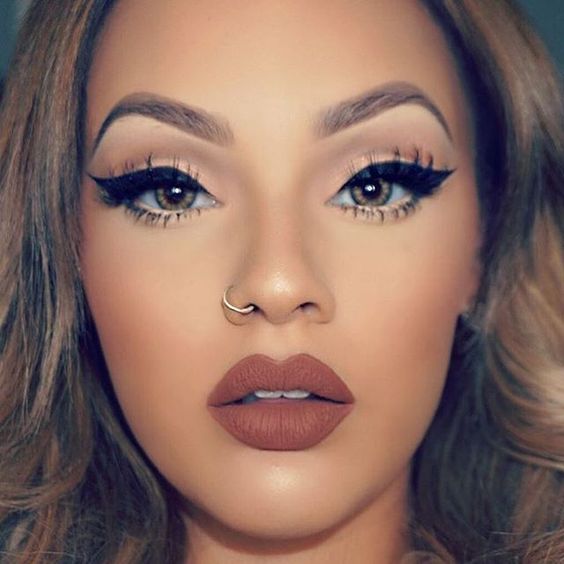 Deep brown shades can be just as gorgeous as nude brown shades – don't you agree? Copy this look with a full coverage foundation. Work bronzer across your cheeks and finish with a pop of pink. Brush a champagne shade right across your eyelid and finish with a thick black line of eyeliner. Choose a terracotta brown matte shade for your lips.
Deep Black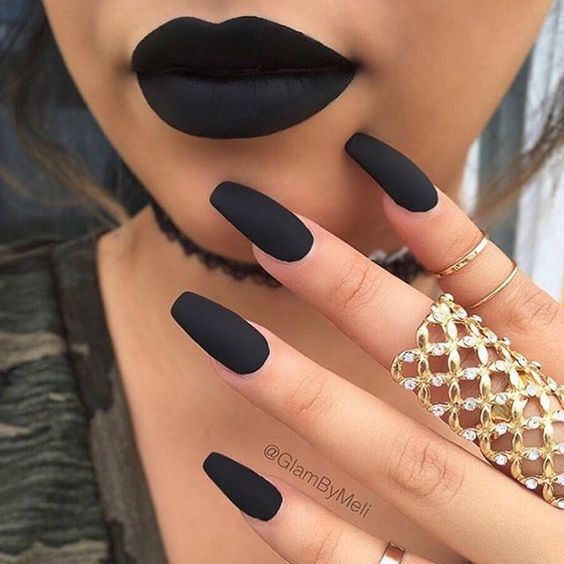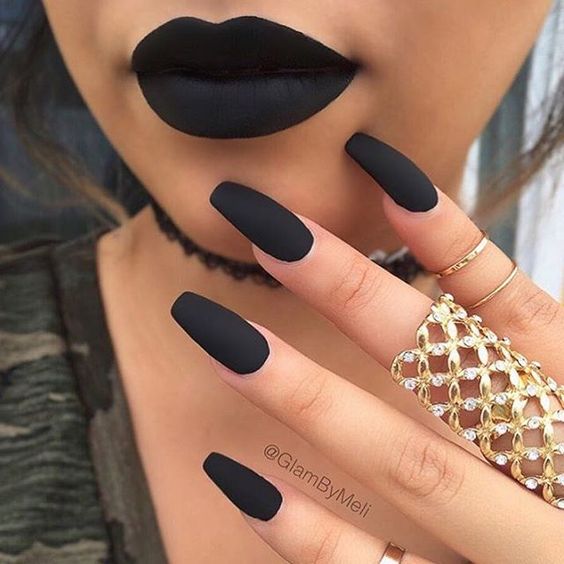 Black lips are often avoided or reserved for fancy dress, but we think they look so incredibly stylish when matte! Keep your base and face makeup relatively light, make sure you've got lots of coverage. Keep it simple and keep to minimal eye makeup with just mascara. Take a matte black and work it carefully across your lips.
Cerise Pink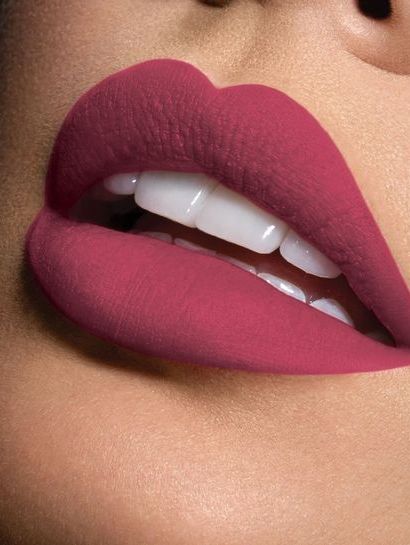 The pinker the better, don't you agree? Choose a gorgeous shade of cerise pink in a matte finish to use as your lip colour for this look. Choose a dewy and full coverage foundation. Add light blusher and a dash of bronzer. Use eyeliner to hug your lash line closely. Finish with lots of mascara for a fantastic stand out style.
Dark Blue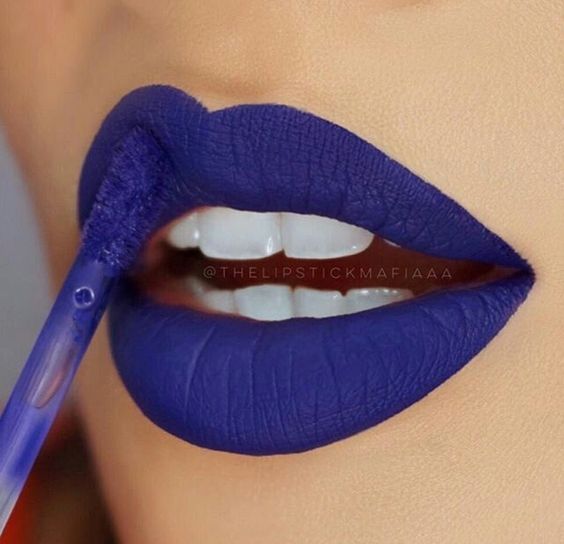 Being bold with your matte lip look can certainly pay off. We simply adore this bright blue lip colour and think it's an excellent choice if you want a look which will stand out. Keep your makeup simple and plain when experimenting with colours like this. Be sure to take care and keep your lipstick tidy to seal the deal.
Muted Red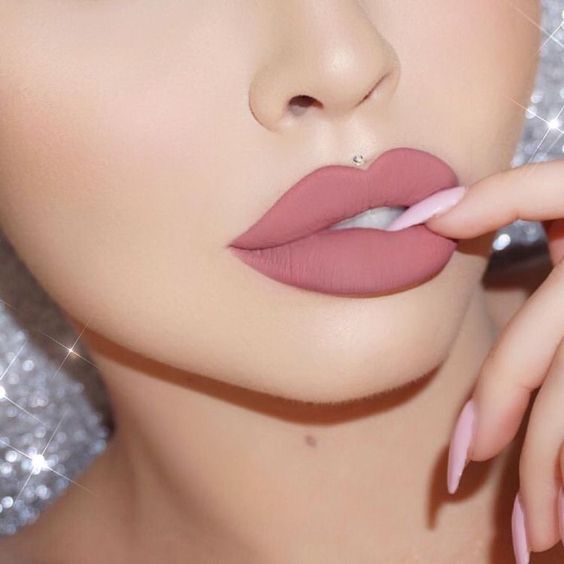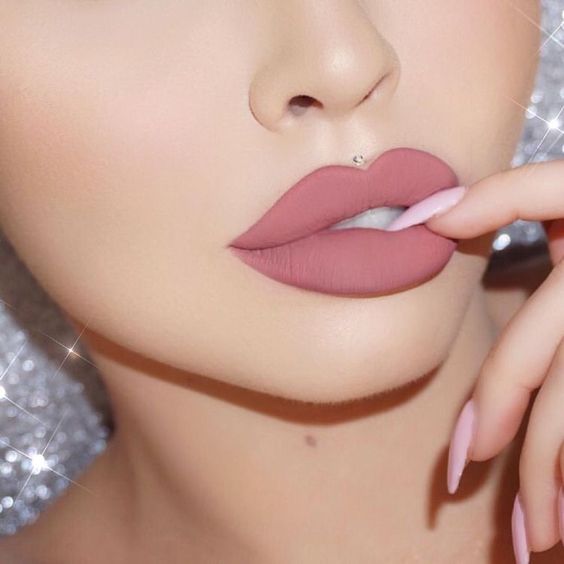 Matte red shades are often cast aside when it comes to lipstick – but we think they're some of the most gorgeous colours available. They work perfectly well with a huge variety of different skin tones and when paired with a brown smokey eye create a flawless finish. Choose a matte muted red for your next night out style!
Deep Burgundy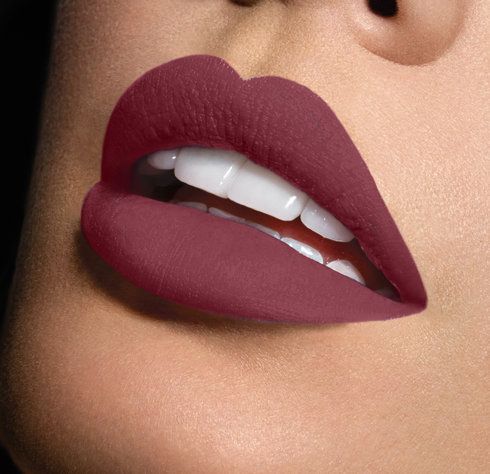 Burgundy is a lip colour which is typically reserved for those colder months, but we think the colour is so pretty you should use it all year round. A burgundy matte lip blends perfectly with bronze shimmer shades for the eyes. Work a full coverage foundation and plenty of bronzer onto your face before finishing with this stunning lip hue.
A matte lip look is so incredibly versatile and will finish your style off to perfection every single time. Regardless of which colour you choose, a matte lip look is always the way to go. Which one of these looks is your favourite?