Lingerie is typically one of women's best—and most seductive—kept secrets. But in the upcoming seasons, you're going to notice that more and more women are not only going to reserve the look for the bedroom.
They are actually going to be incorporating it into their fashion too…
If the thought of wearing a slip or bra out in public has you a bit on the side of shy or nervous, don't be. There are countless ways to make some of your "unmentionables" the talk of the town in ways that can make you feel quite comfortable. While looking truly amazing in the process.
1. Slip dress and skinny jeans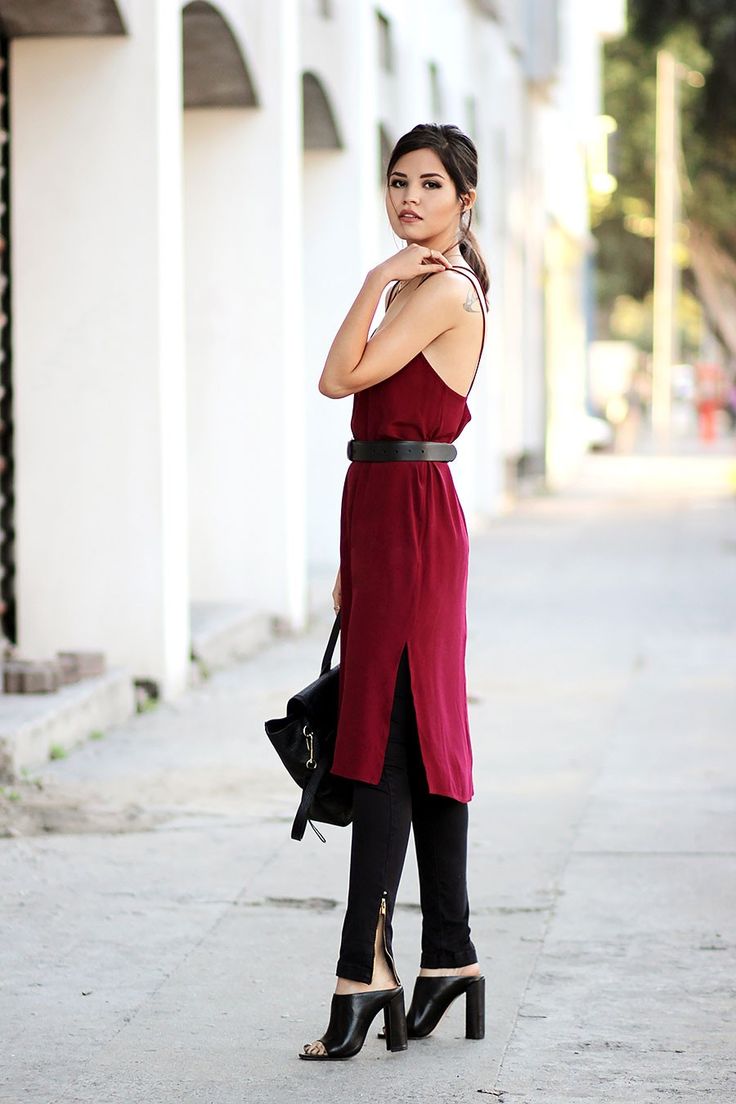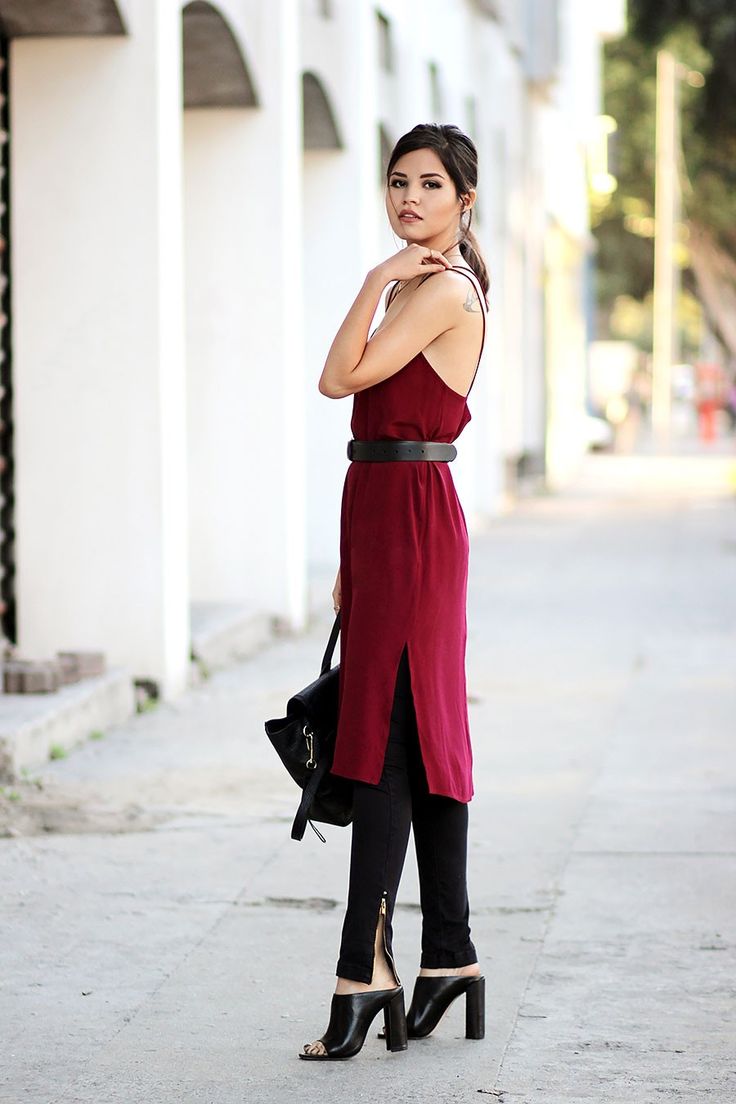 See what we mean? Can you just imagine how good you will look and feel in a slip dress and pair of skinny jeans?
2. Sheer top, asymmetrical mini skirt and bra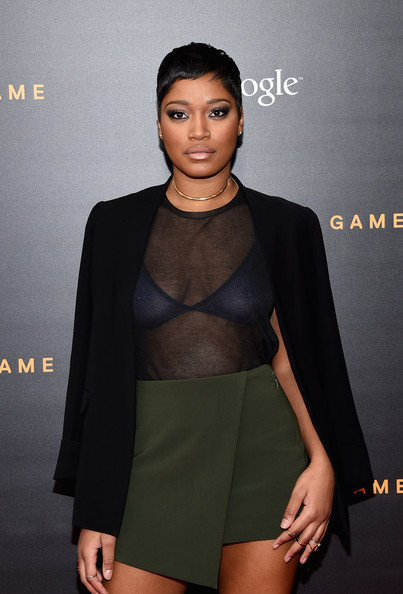 This is definitely more of a date night look but being that asymmetrical hemlines are also on trend, we had to feature this fashion-forward look.
3. Sheer lace top and bra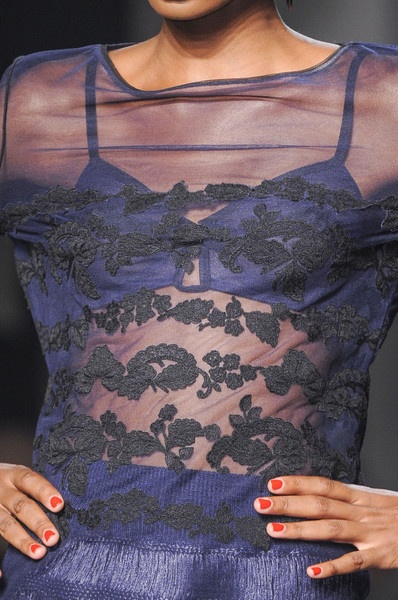 This is basically a variation of what you just saw. The fact that the bra and top are two different colors (and that the bra is brighter) is a nice touch.
4. Sheer dress and high top panties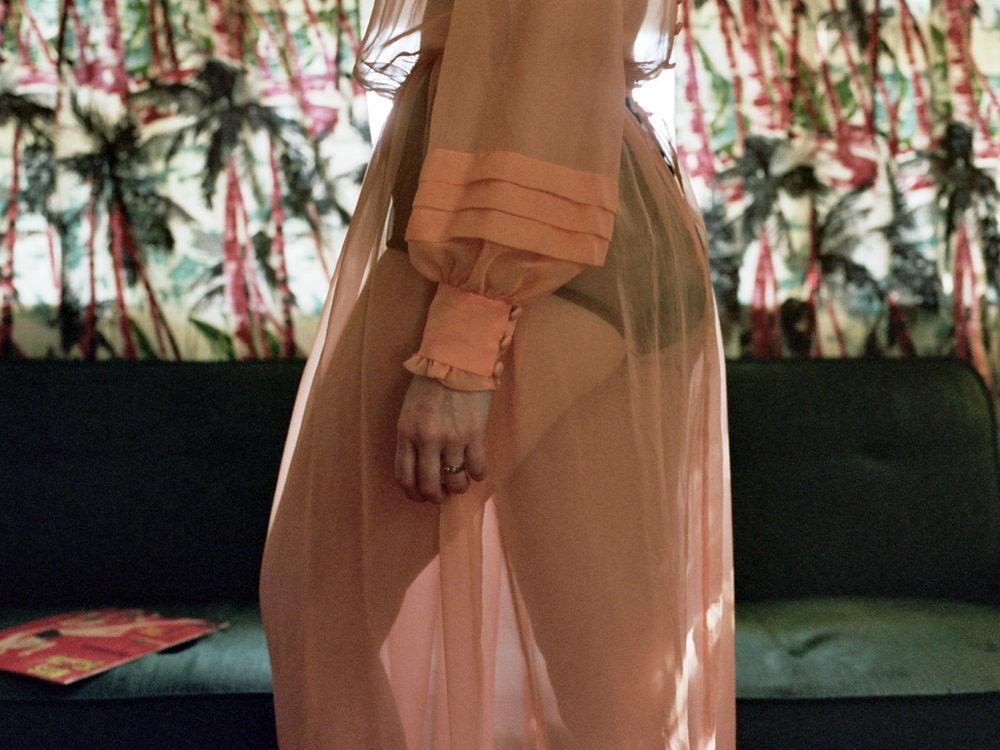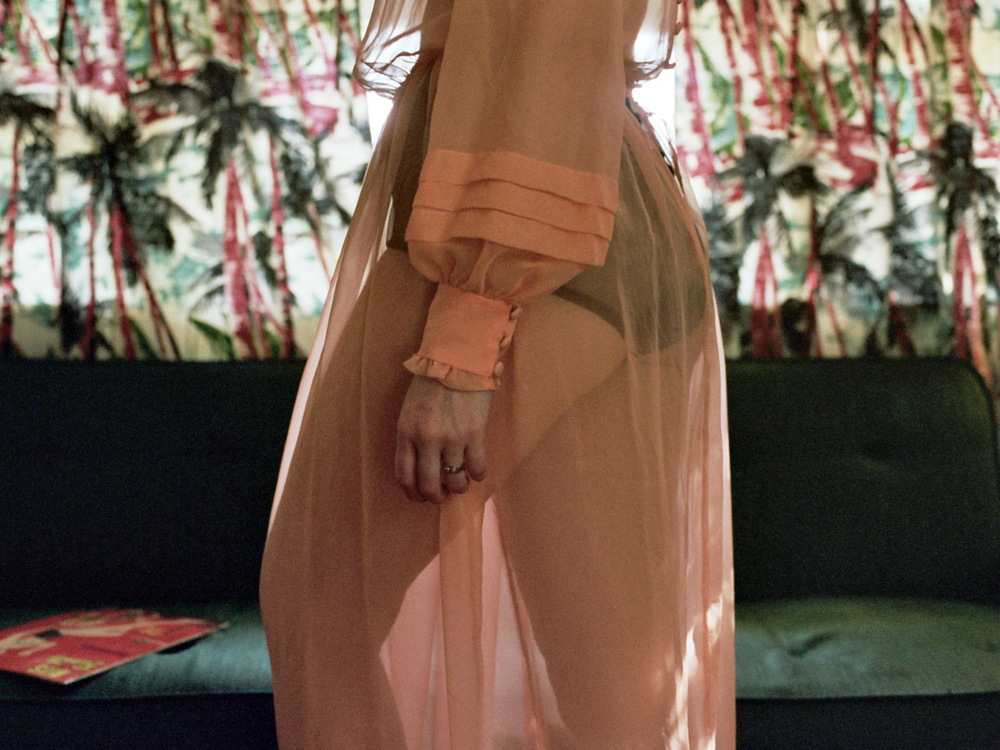 If you're confident about your backside and thighs, this is a romantic kind of look. A very sexy one.
5. Slip dress and sweater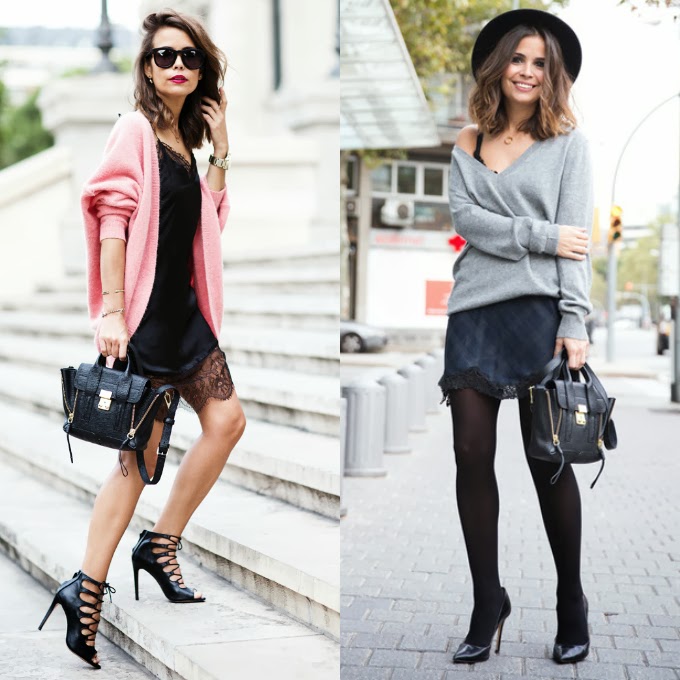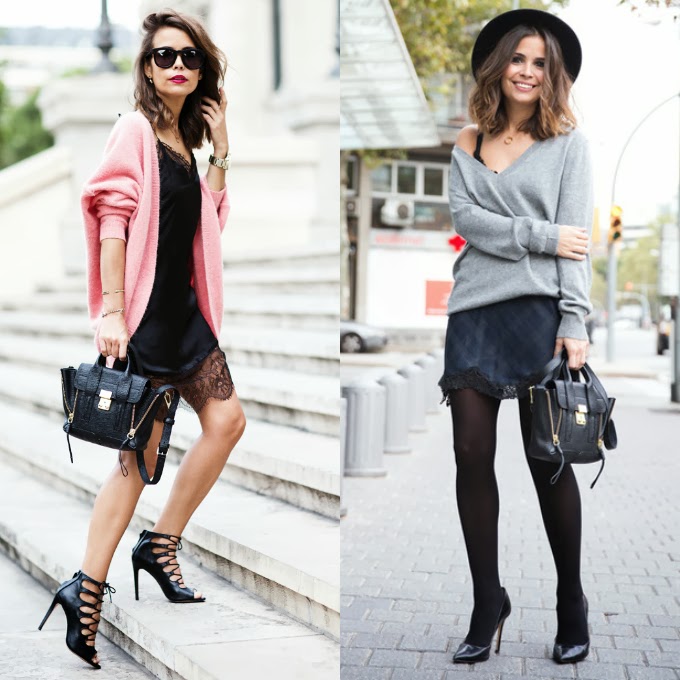 Here's one way to make the slip dress "workable" for the work place or a day out on the town with friends.
6. Jean skirt and long lace slip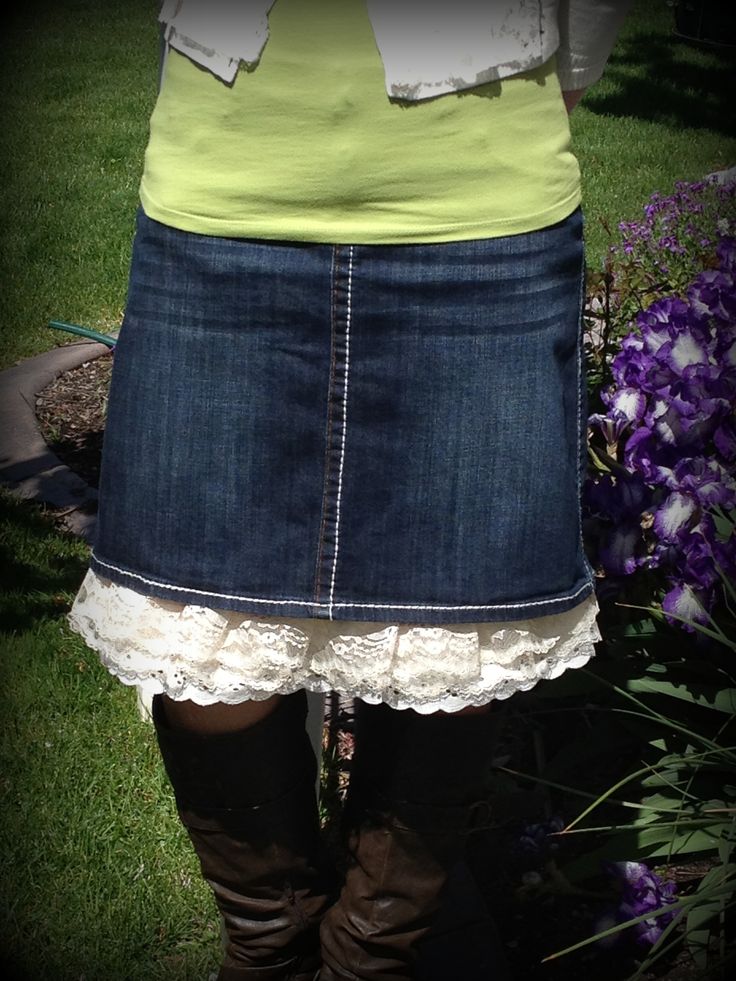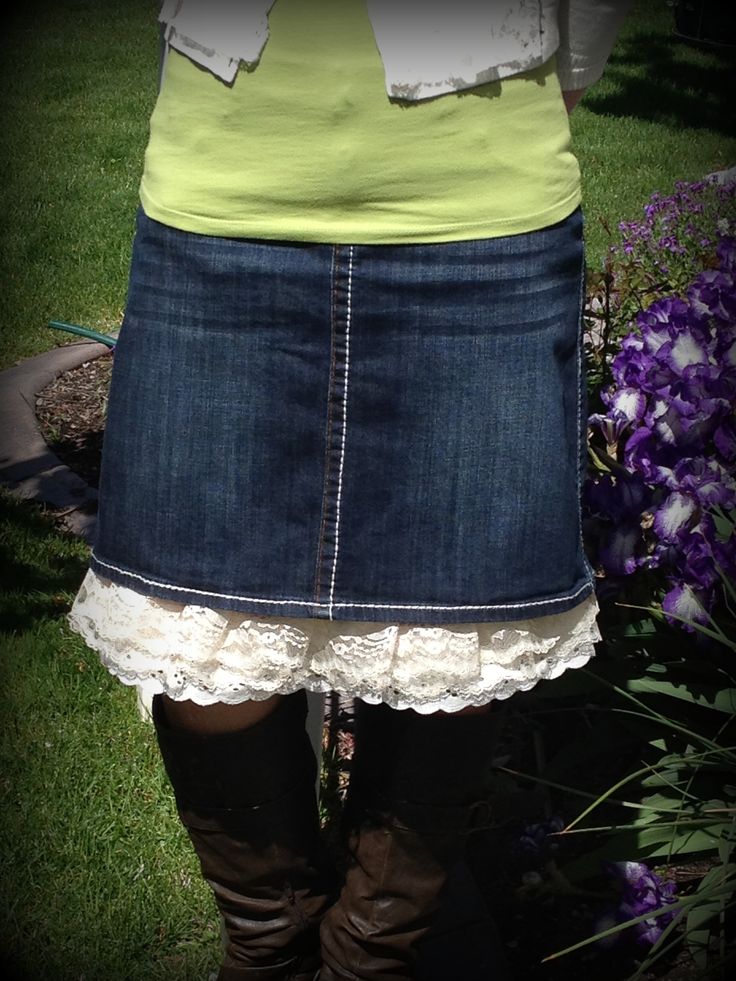 When you were growing up, your mom probably told you to make sure that your slip doesn't show. These days…go ahead. It's all good.
7. Sheer polka dot shirt, jean shorts and nude bra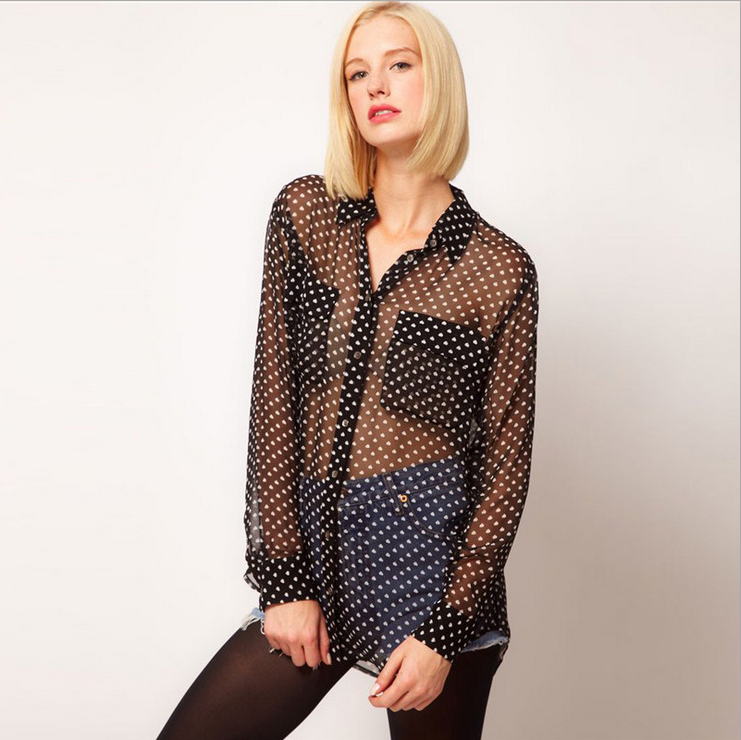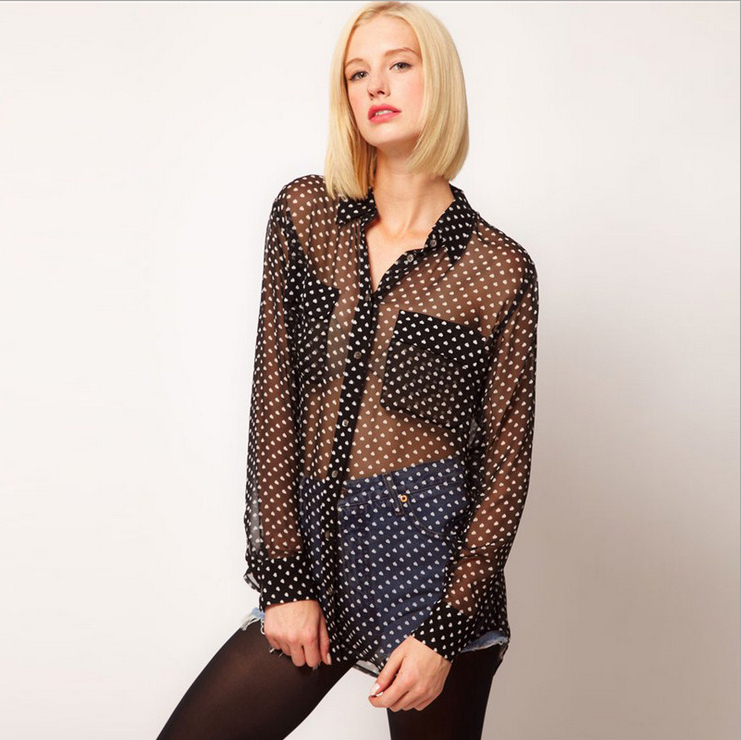 What an awesome, awesome casual look! And just where is her bra? It's hard to see because it's close to the color of her skin. (Nice move!)
8. Sheer black top, black leather pencil skirt and black bra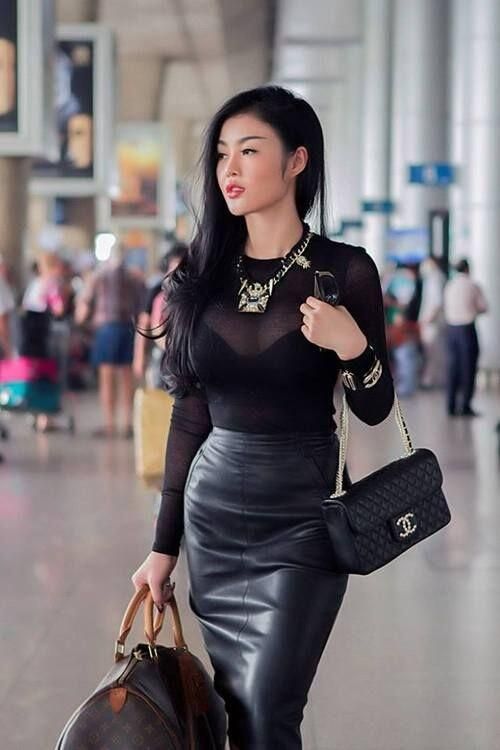 Here's to make all black work for you. If you want to incorporate a black bra into your ensemble.
9. Sheer dress and sheer slip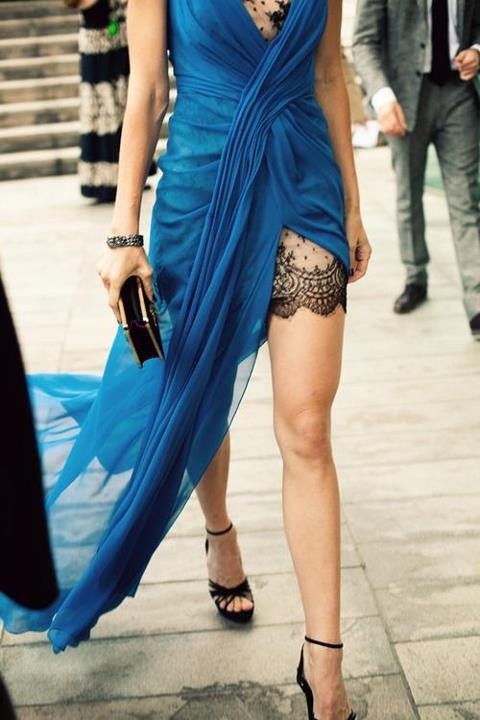 Don't you just adore the "surprise" that's coming out of this sheer formal dress? A sheer slip.
10. Cotton top, jeans and sheer slip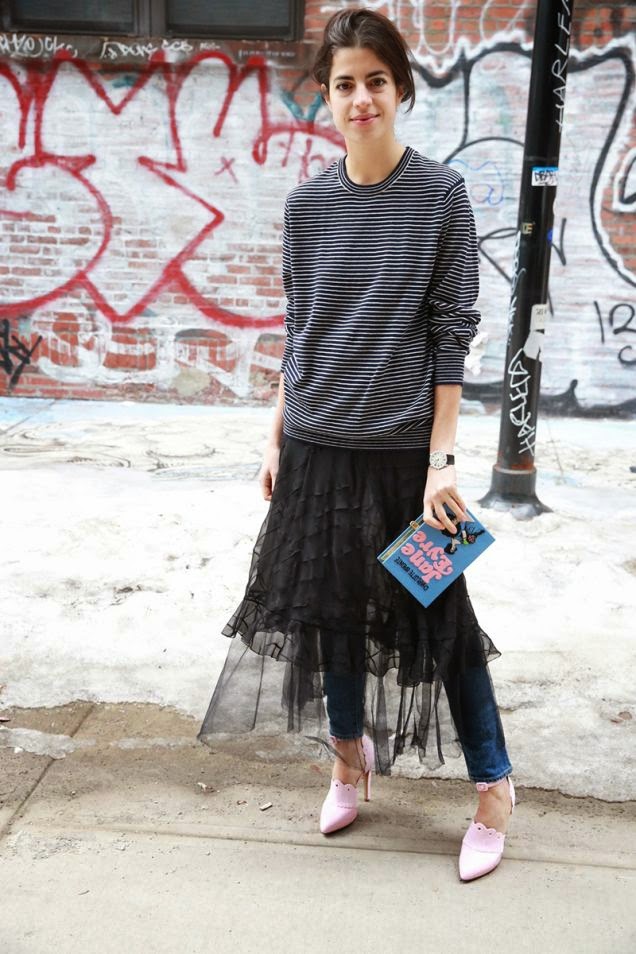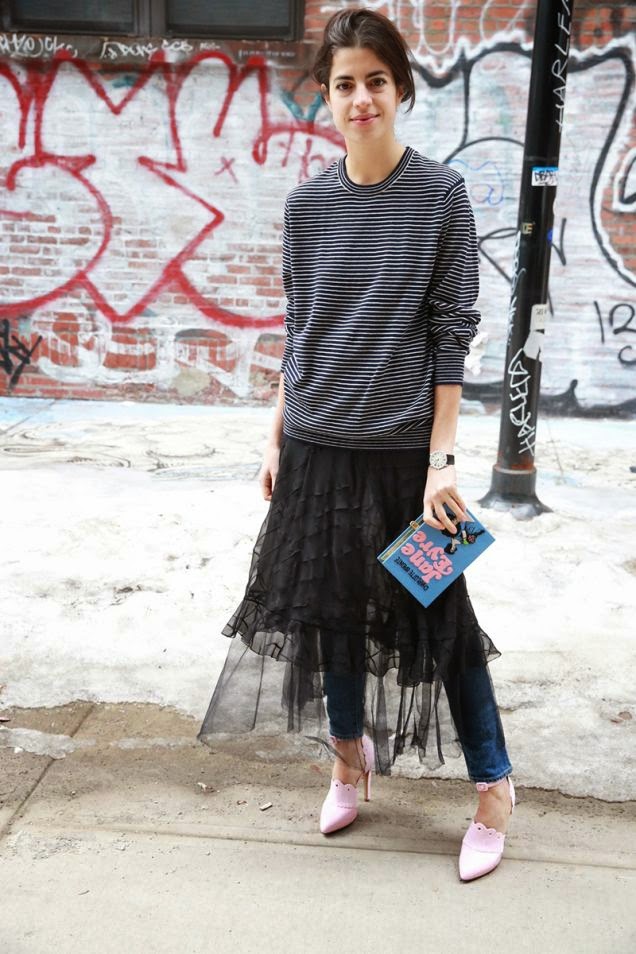 This is basically the "organized chaos" version of how to wear a sheer slip in public. We dig it, though.
11. Sheer long sleeve lace blouse and black bra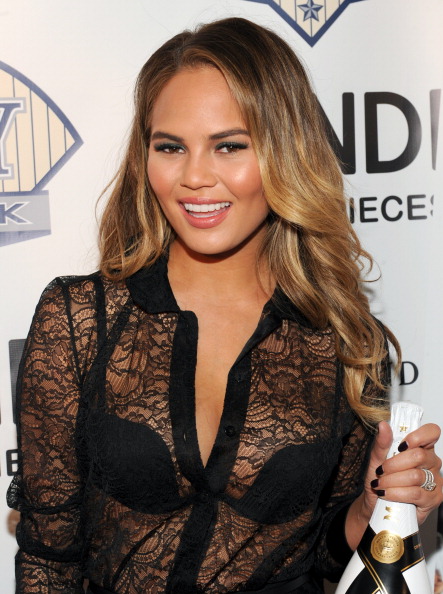 If you have a black sheer long sleeve lace blouse like this one, you can add some lingerie by either putting on a lace camisole or a black bra. (Preferably one that is made out of velvet for texture's sake.)
12. Sweater, skinny jeans and white slip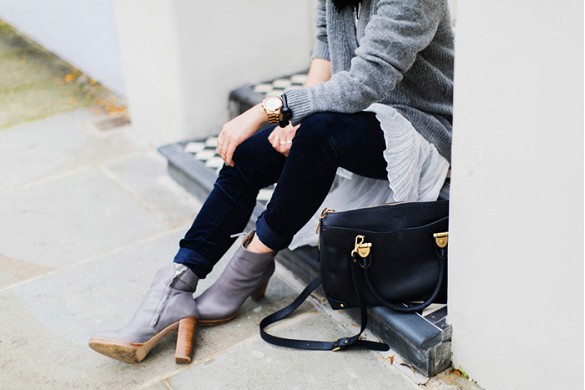 You might not think that wearing lingerie during the colder months makes a lot of sense. But with the help of a sweater, skinny jeans and also the right shoes, a white slip will look perfect!
13. Tight dress with plunging neckline and bra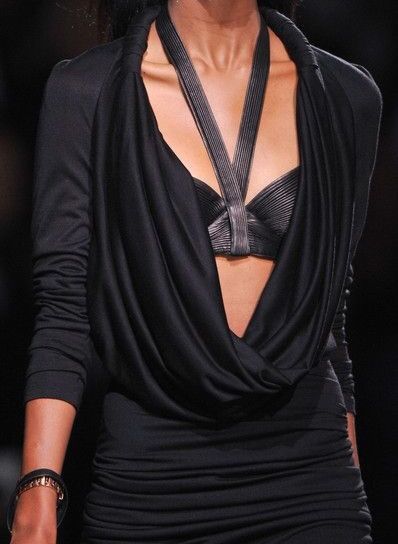 Being that a huge upcoming fall trend is the plunging neckline, of course we had to include it as a way to show off your most detailed-looking bra.
14. Shimmering top, metallic mini skirt and black bra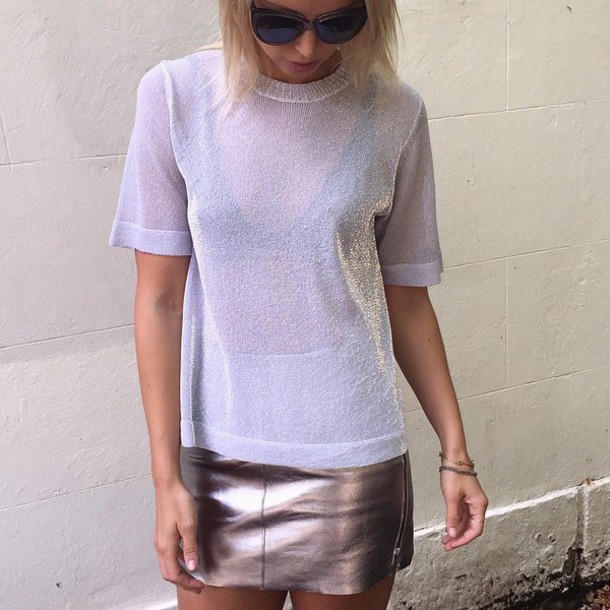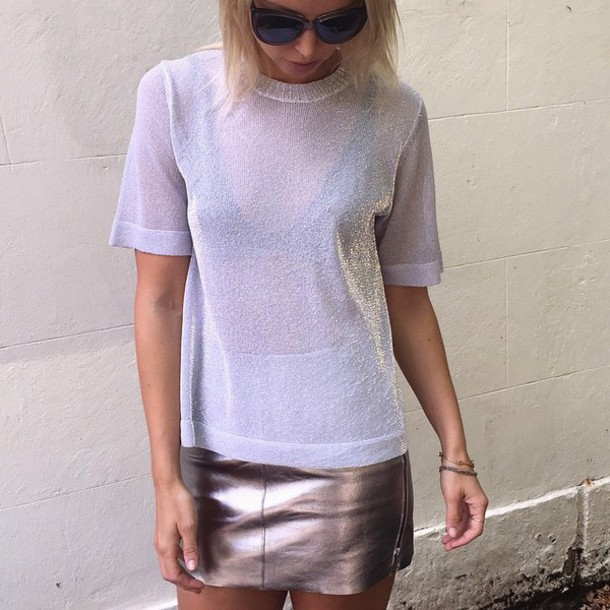 Planning to have a night out at the club? This is the perfect look, wouldn't you say? (Dig that metallic skirt!)
15. High collar white dress and black bra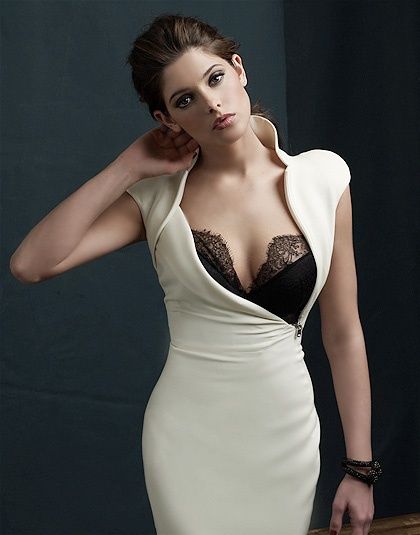 So sophisticated. So stunning. So special. There is not enough that can be said about this dress—and the bra that is underneath it.
16. Slip and leggings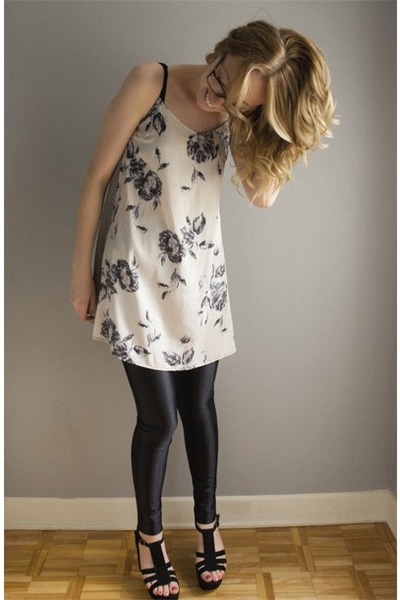 Here's another casual look that will have you looking absolutely delightful. Rather than skinny jeans, try some (shiny) leggings instead.
17. Slip and coat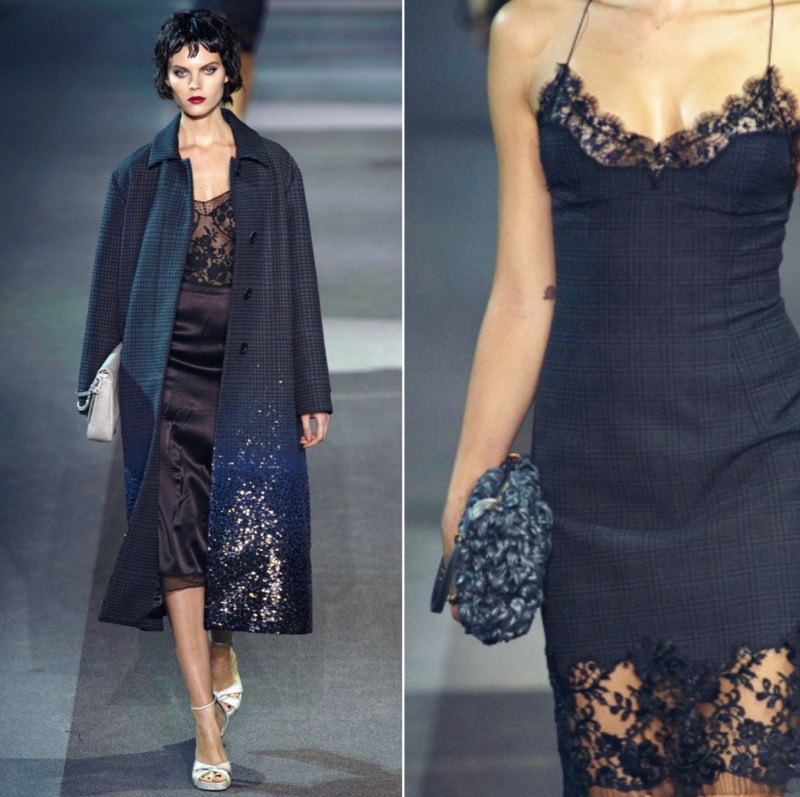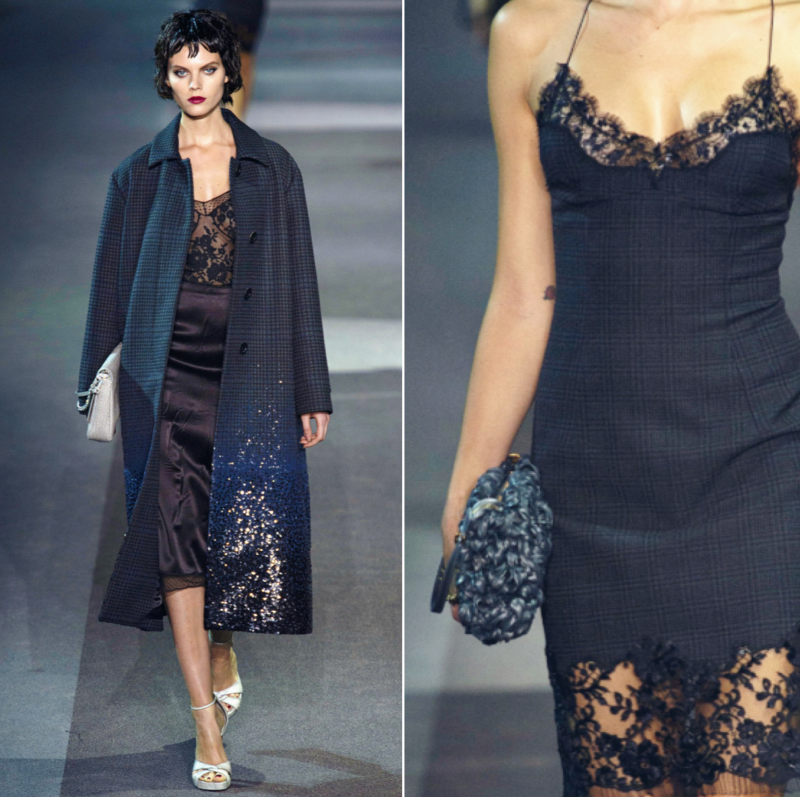 If you want to wear your slip dress on a winter night, no problem. Just make sure to wear a coat!
18. Fur coat, jeans and bustier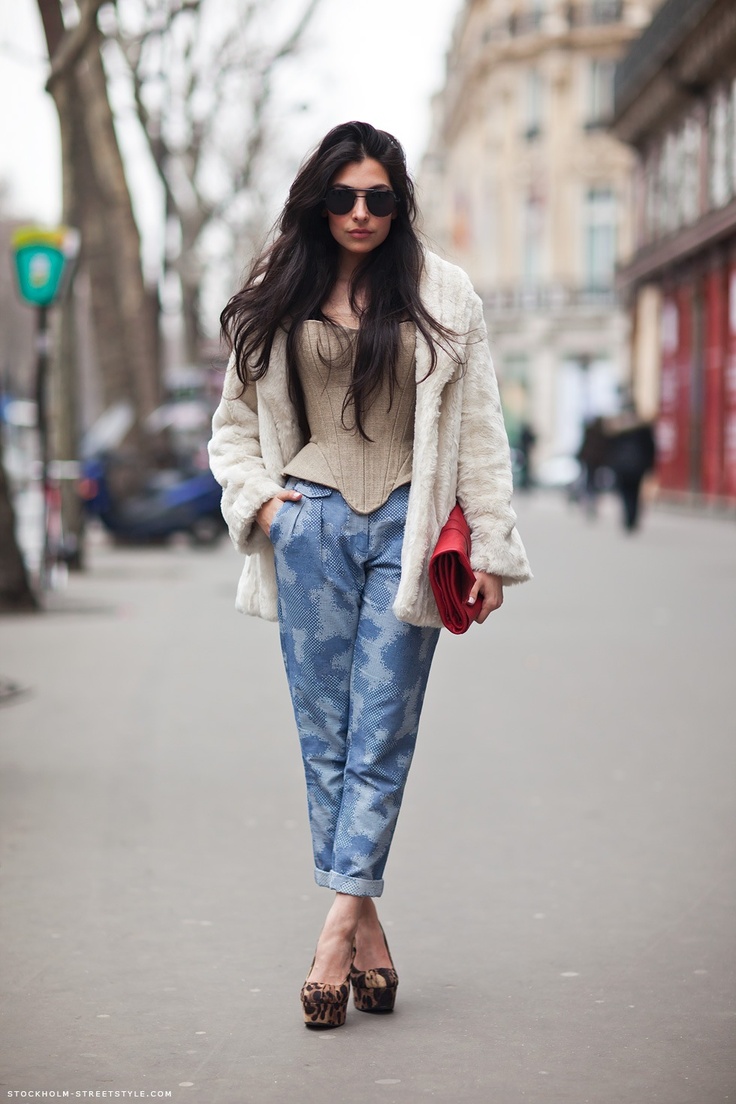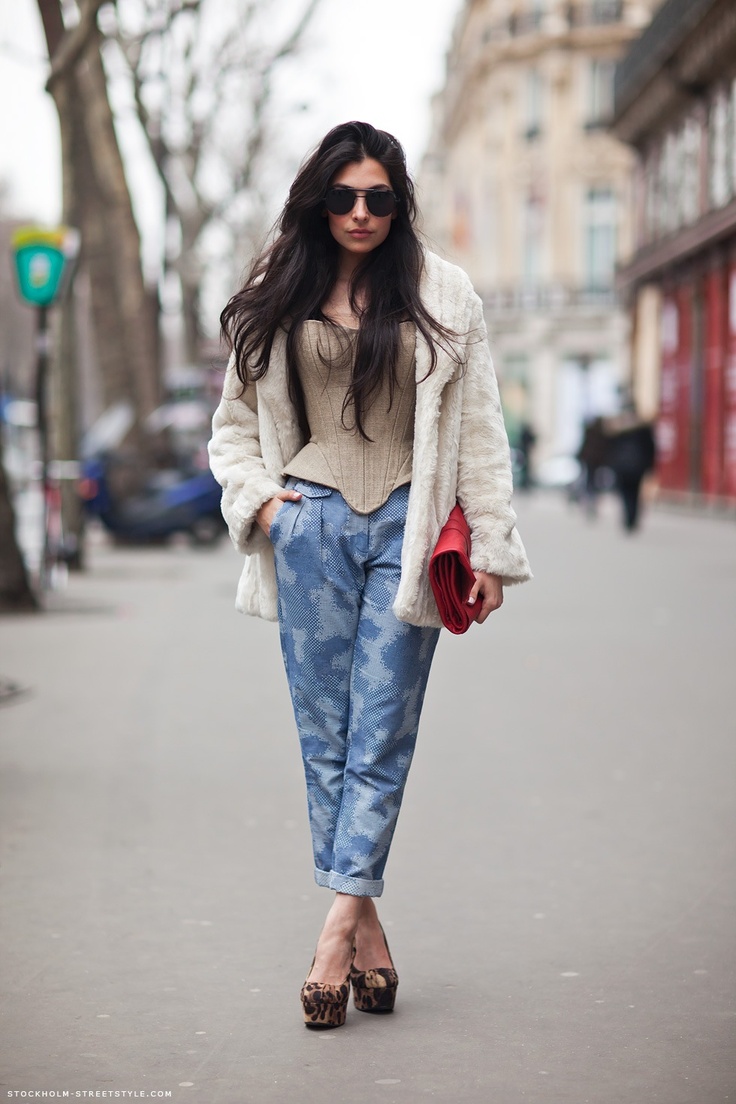 Speaking of the wintertime, how about a bustier and (faux) fur coat to go with your favorite pair of jeans? All good.
19. Sheer ruffled dress and sheer panties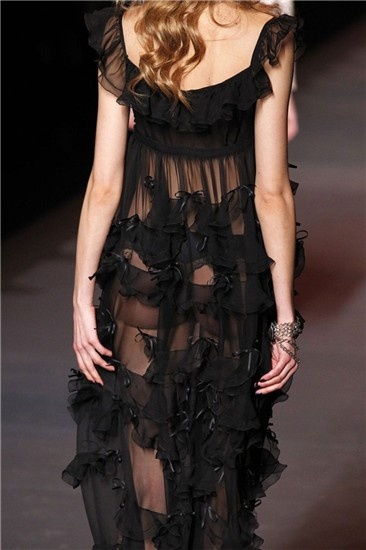 It takes a very confident woman to wear this look. We love a confident woman, though!
20. Black short sleeve turtleneck and nude bra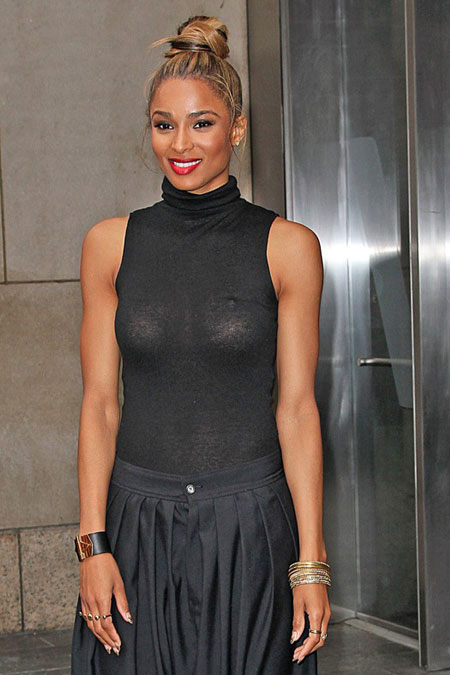 This is the kind of style that you can either dress up or down. And you can make it work with a black bra or our personal favorite—nude!
21. Black lace short sleeve top, white mini slip and strapless black bra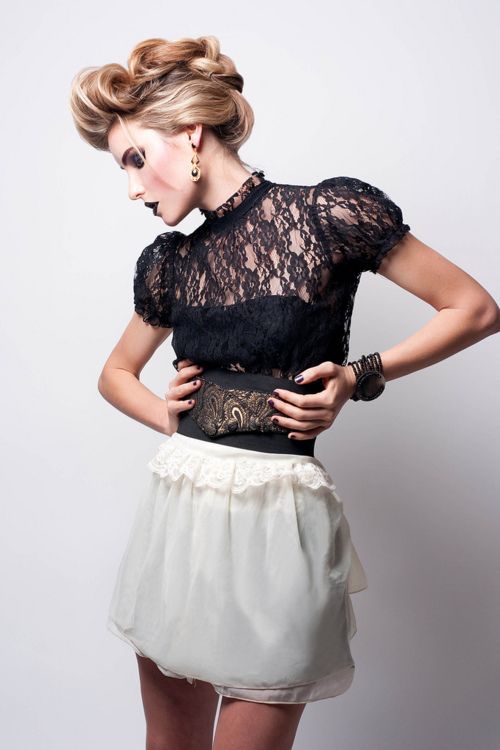 This is a precious yet elegant semi-formal look. Suddenly your white mini slip doesn't seem so "ho hum", does it?
22. Black sheer top, pleated mini skirt and bra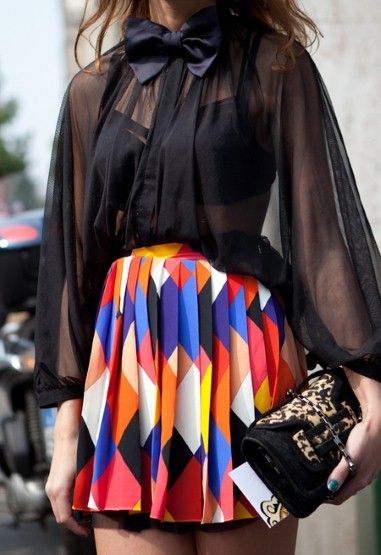 This is such a great combo! The detailing of the top, the geometric shapes of a skirt and then the bra to bring it all together.
23. Sheer slip and leather pants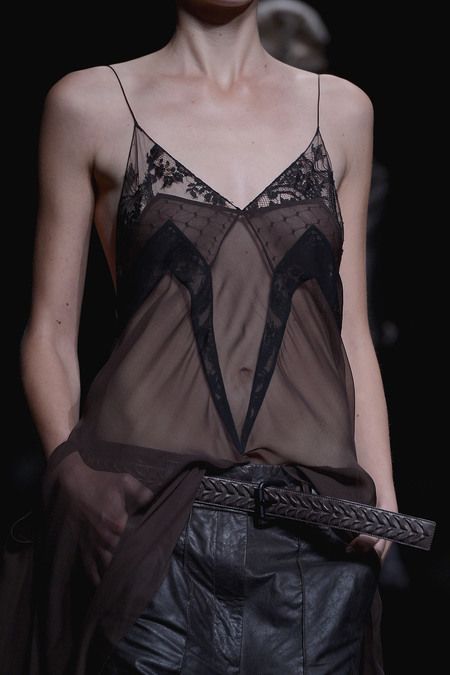 We'll be honest. If you're blessed with ample breasts, you might not want to try this like. But if you have a bit more of a petite physique, you won't regret wearing this. At least once!
24. Simple slip dress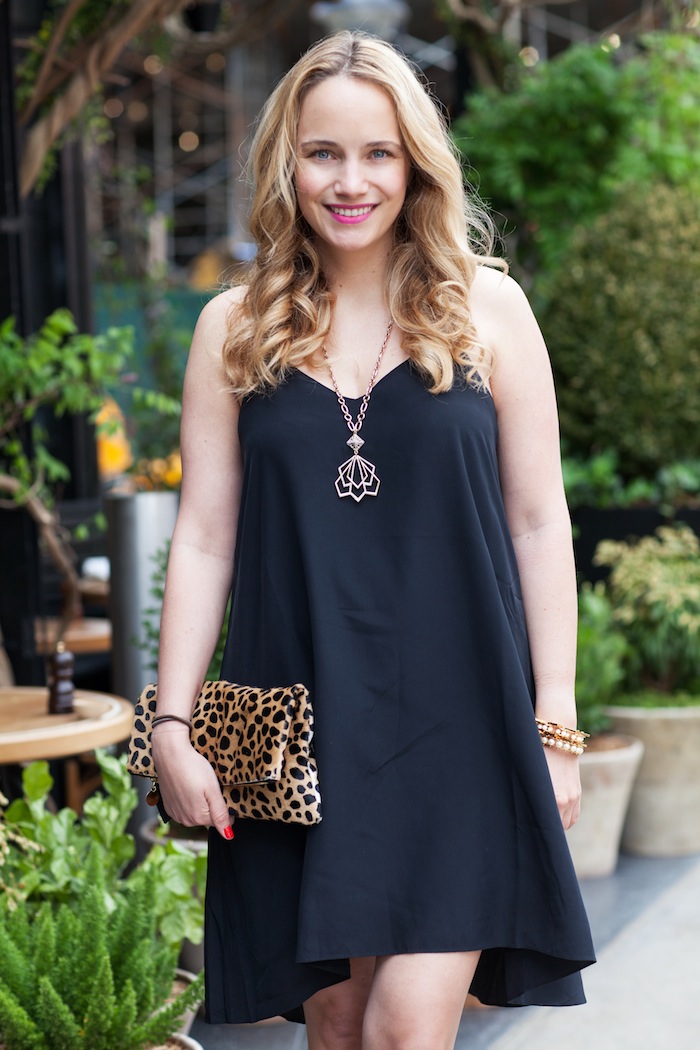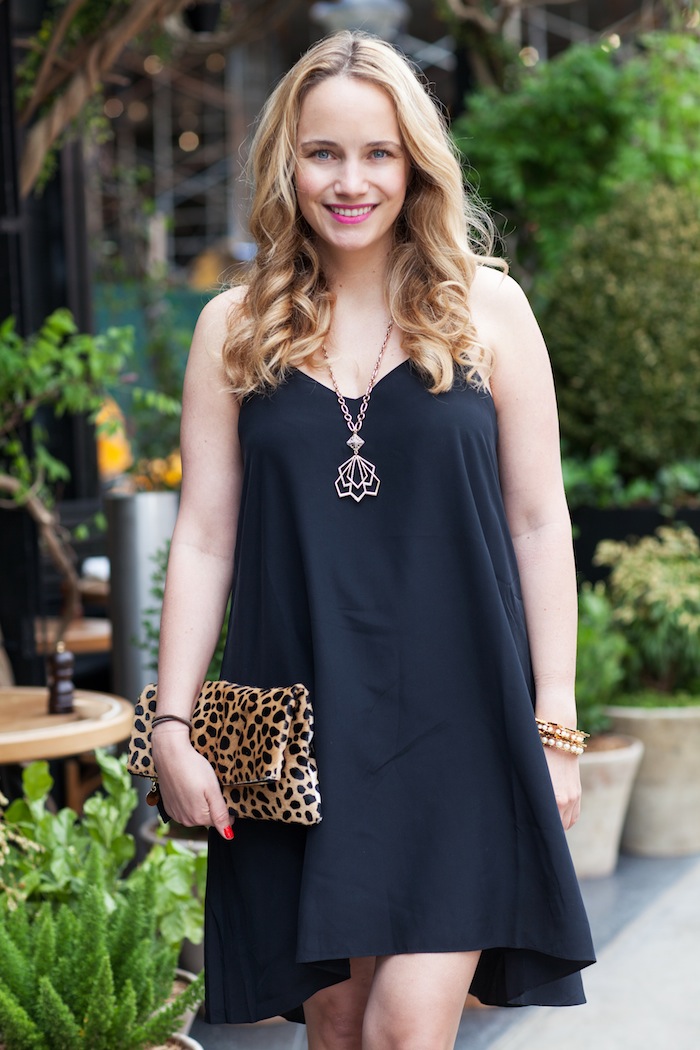 And to round this all out? A simple slip dress. When it's the right one, it's all that you need.