Wow! Red Highlights in Messy Blonde Updo
Here's something unique and fabulous, russet red highlights blended beautifully with light and medium blonde shades!
Celebrity hairstyles: Blake Lively's braided low chignon updo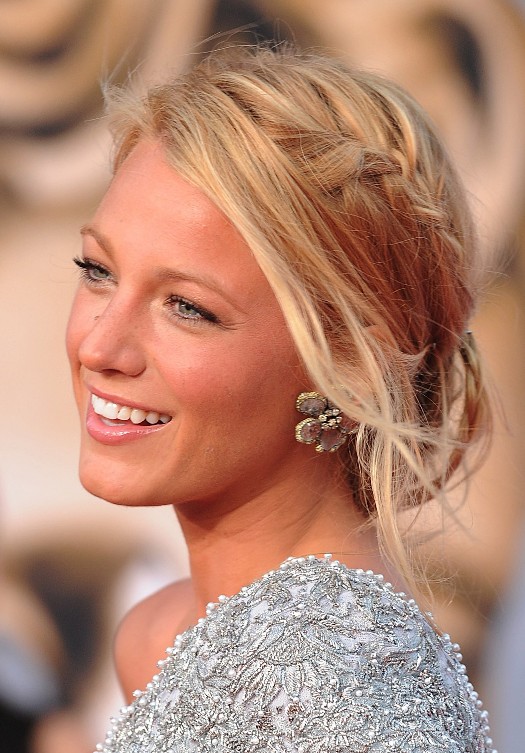 This is a real trend-setter and stands out above and beyond other messy braided up-styles, for its relaxed confidence and breath-taking creativity!
The fringe is extra-long and allowed to flow freely in side-swept dishevelled tresses which accentuate the forehead and eyes beautifully.
The asymmetrical side braid is highlighted by the soft, dark orange-red section, in a thrilling combination of colours which look fabulous together!
This super style is the one to choose for any formal event where you want to be admired for your ultra-sophisticated fashion sense!