Colors. Prints. Patterns. All of these things help to determine what will be the latest trends in fashion each year. And when it comes to this fall, one particular pattern that is an absolute must-have are stripes.
And just what are all of the ways to make stripes look oh so good on you this year? You might be surprised. From the fingers to your shoes and socks, there are all sorts of ways to be unstoppable in stripes.
1. Striped manicure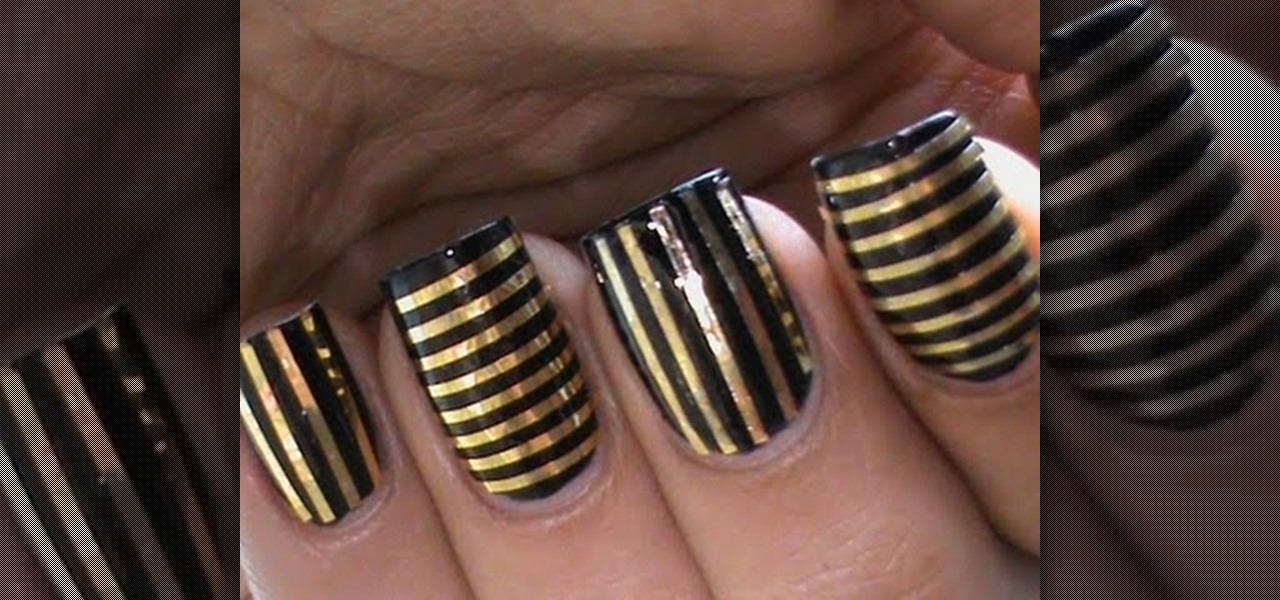 Metallics are another trend that's big this year. So, when it comes to your nails, why not incorporate them with stripes. As you can see, the end results are super fashionable and distinctive.
2.  Striped clutch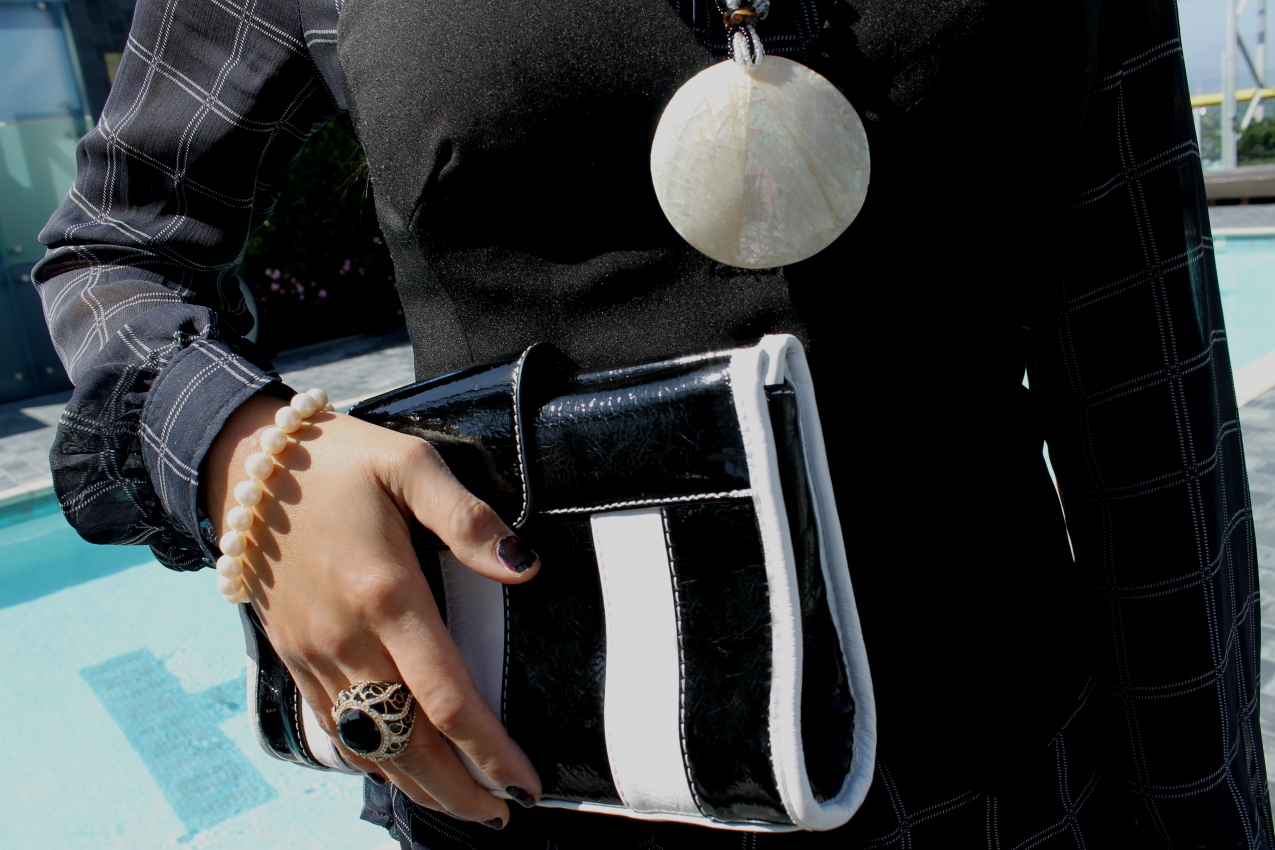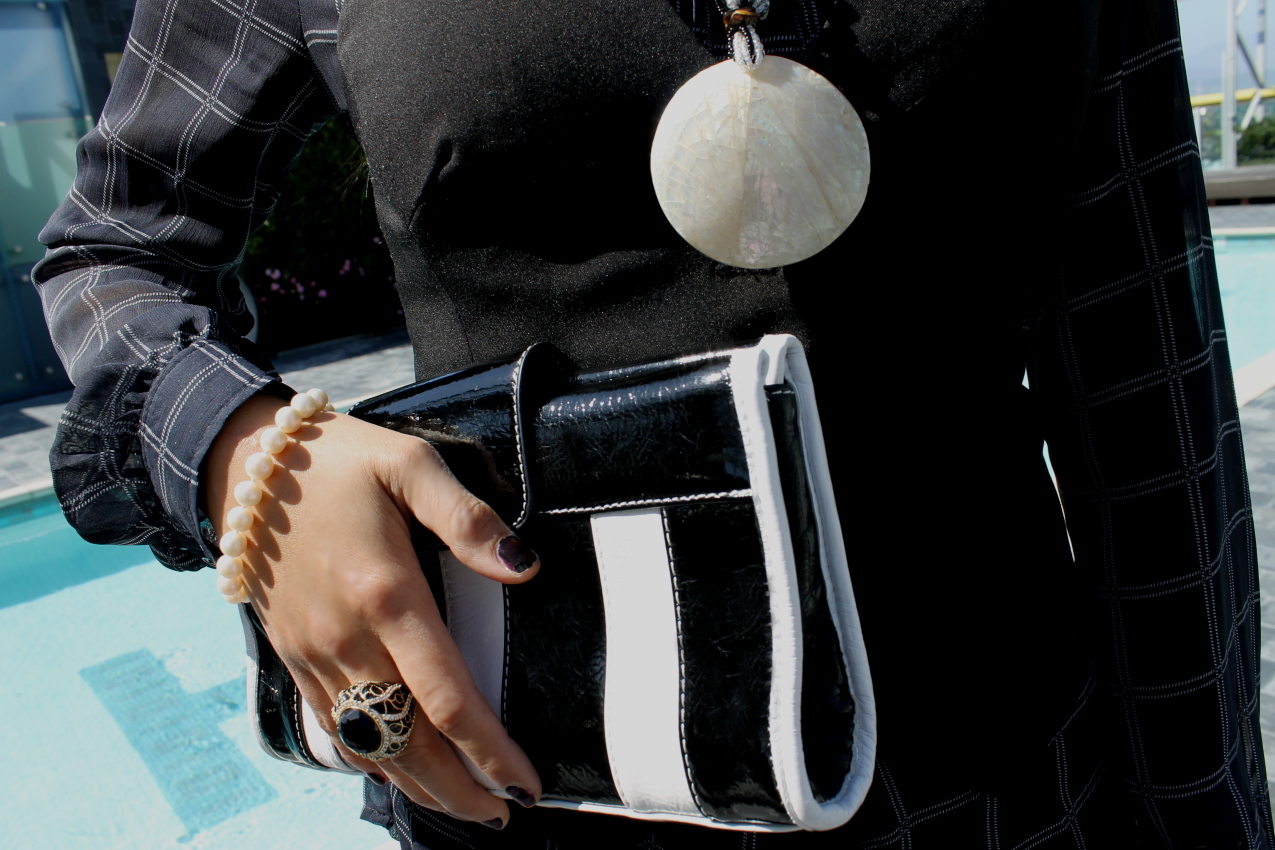 When it comes to purse trends, look for a striped clutch. The bigger, the better!
3. Striped maxi dress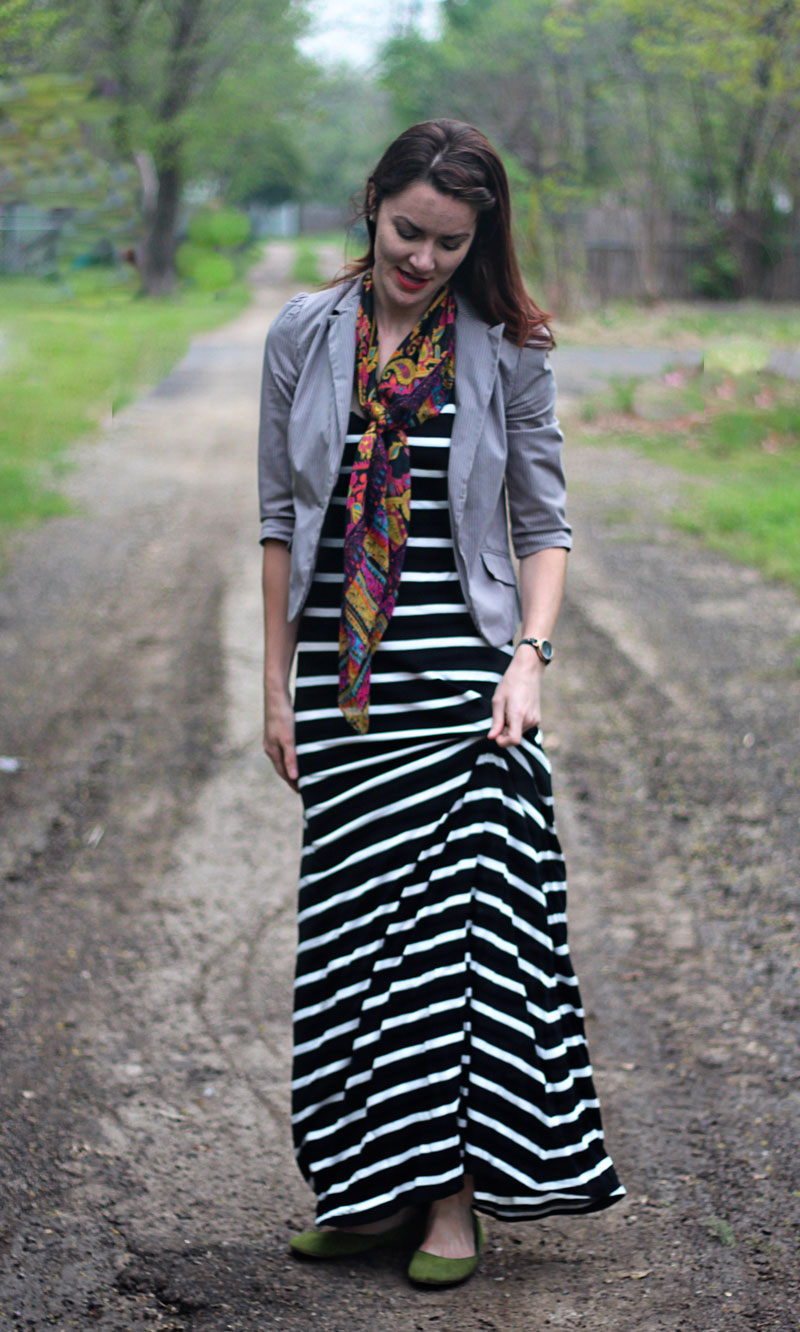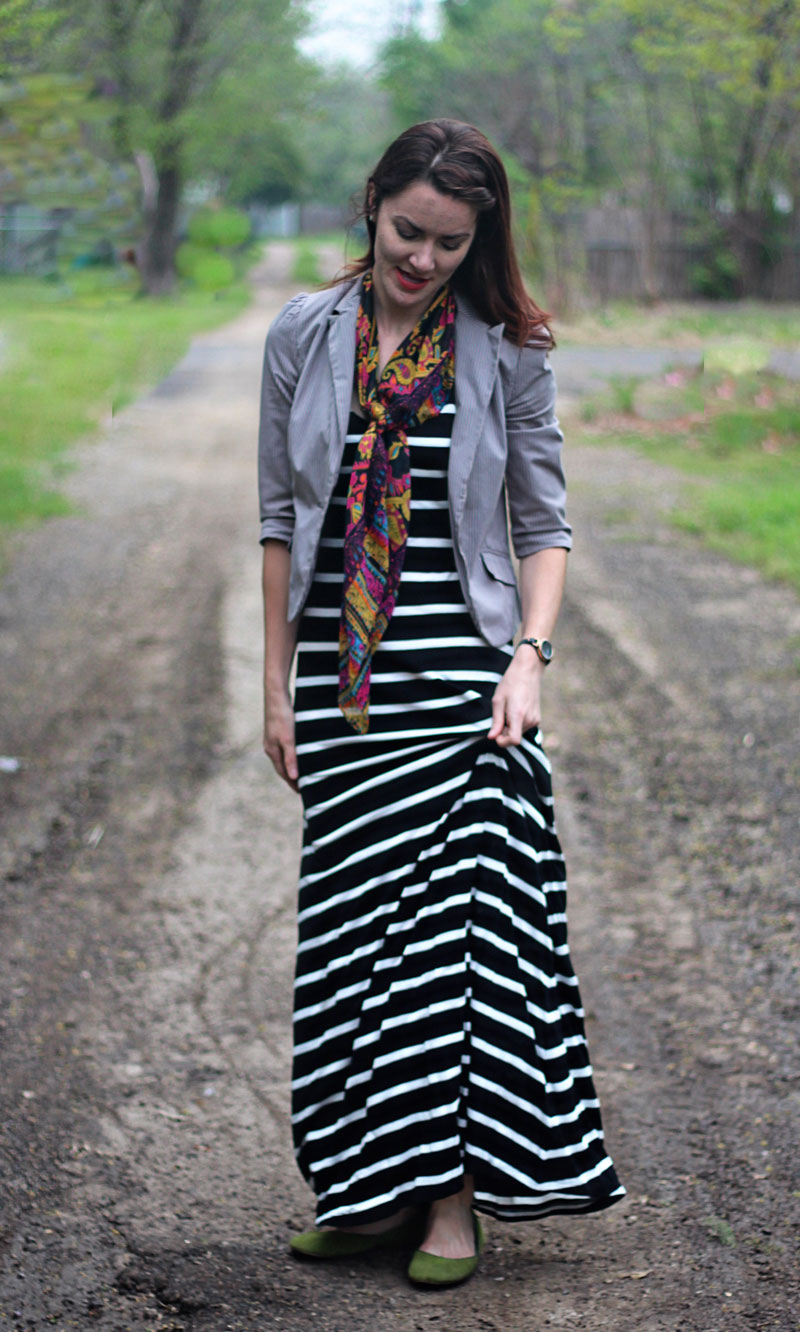 No matter what your body type may be, you're going to look really good in a striped maxi dress. That's because they're cut to complement so many different physiques.
4. Striped ankle pants

Jeans and neutral trousers are so…typical. Break up your wardrobe a bit by getting a pair of striped ankle pants like these.
5. Striped maxi skirt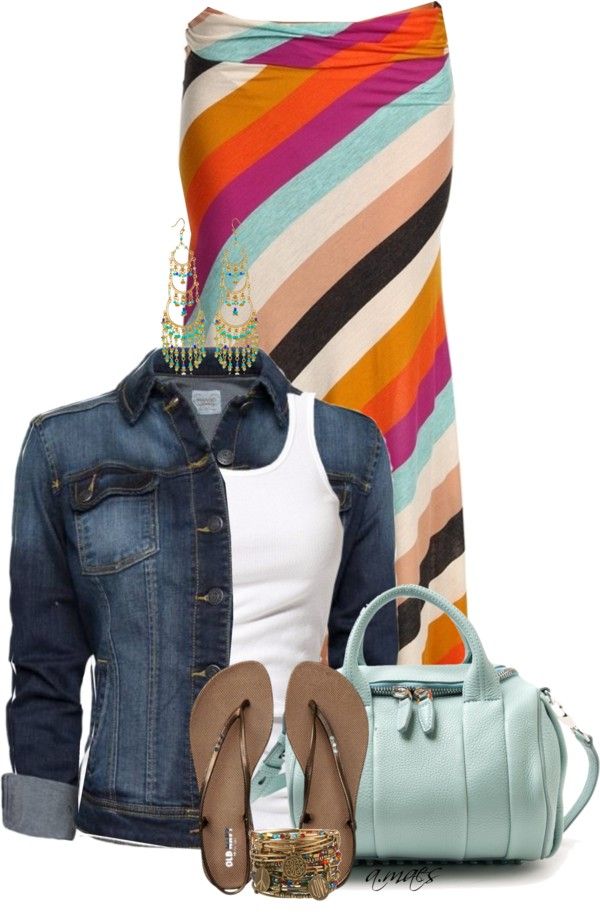 If you're not a big fan of maxi dresses, at least get yourself a striped maxi skirt. It makes layers so much fun and easy to do.
6. Striped black-and-white dress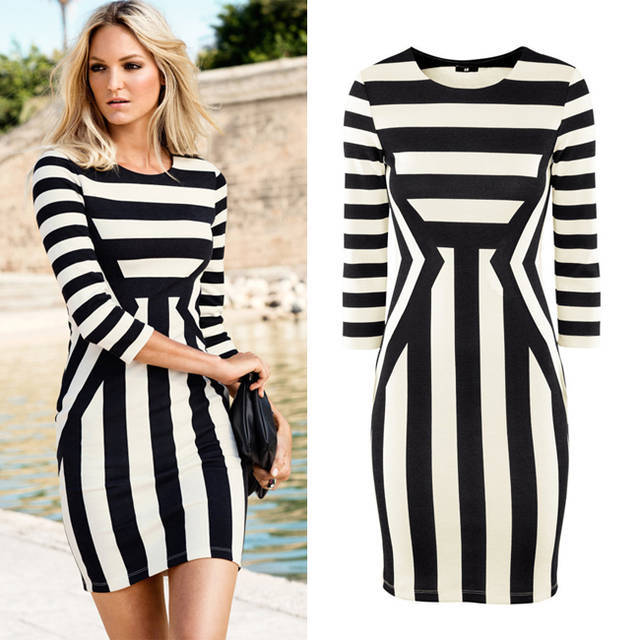 Can you take your eyes off of this dress? Now how do you think everyone else will feel after seeing you in it?
7. Striped twist dress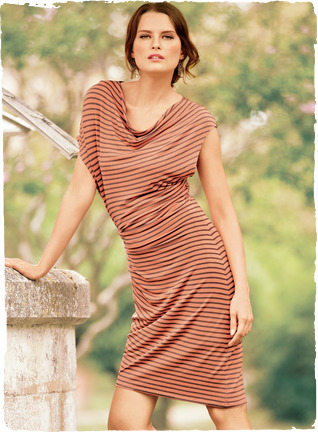 If you've ever wondered what a twist dress is, now you know. If you decide to get one, look for a striped pattern. That makes it so much more fashionable.
8. Striped sweater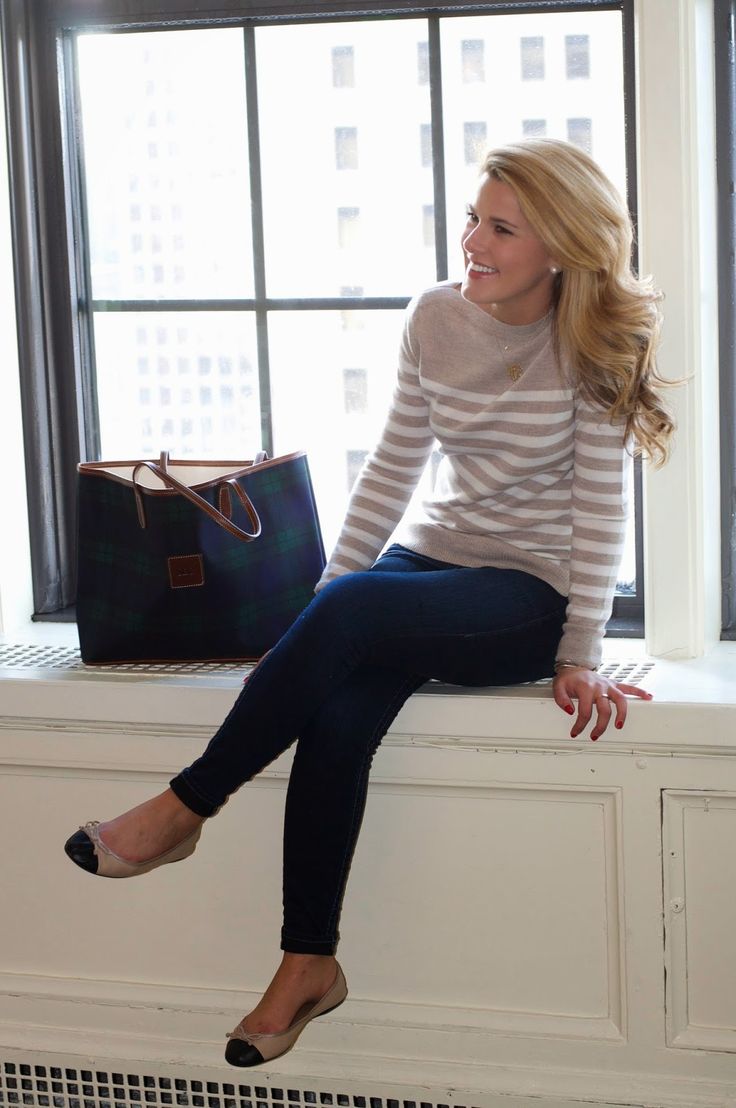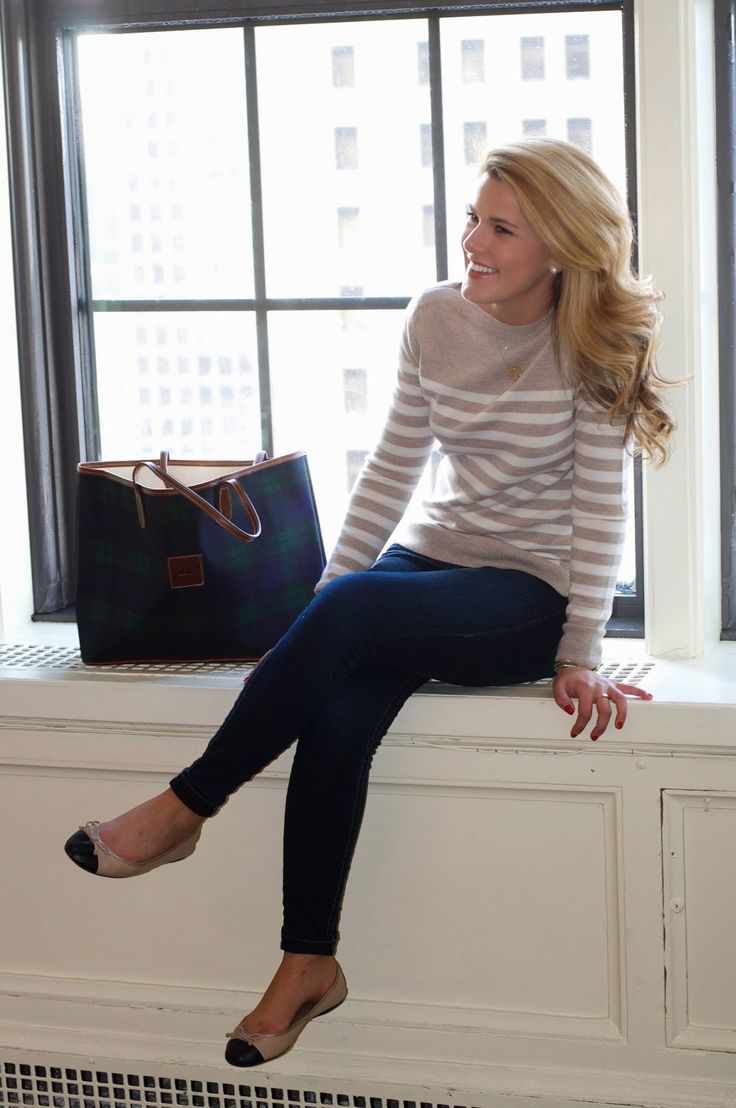 Striped sweaters are really cute. It's just that simple. (Especially if you wear one with a pair of stripped flats.)
9. Striped tulle skirt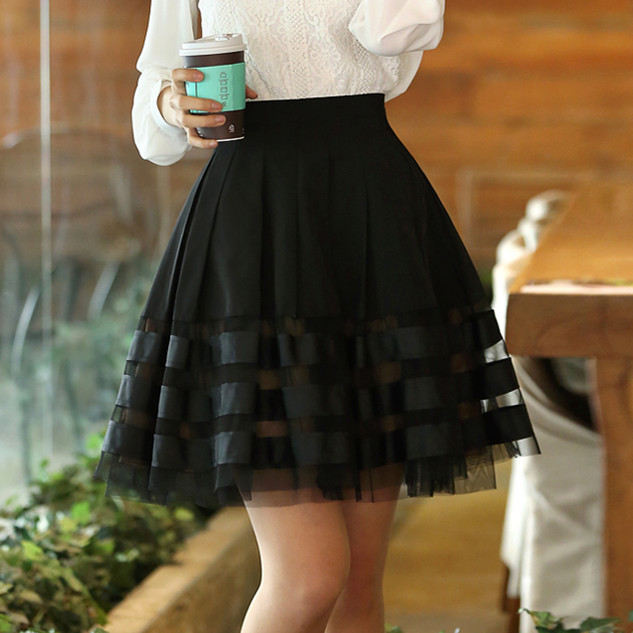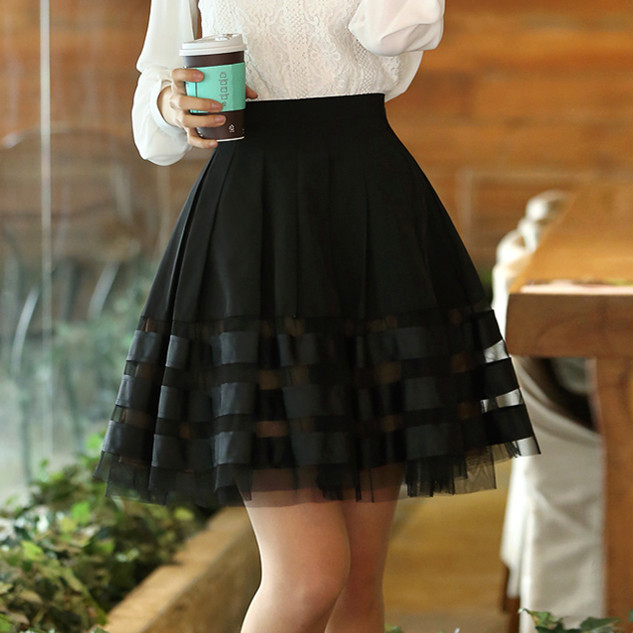 As you can see, stripes don't always have to be two different colors. Here, black-on-black stripes looks so adorable in a tulle skirt.
10. Striped blazer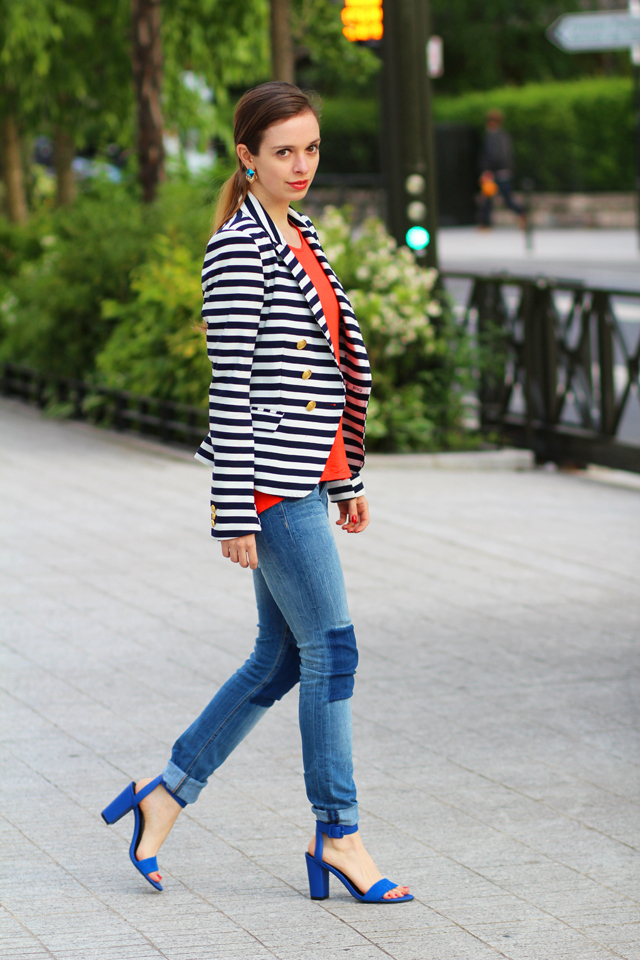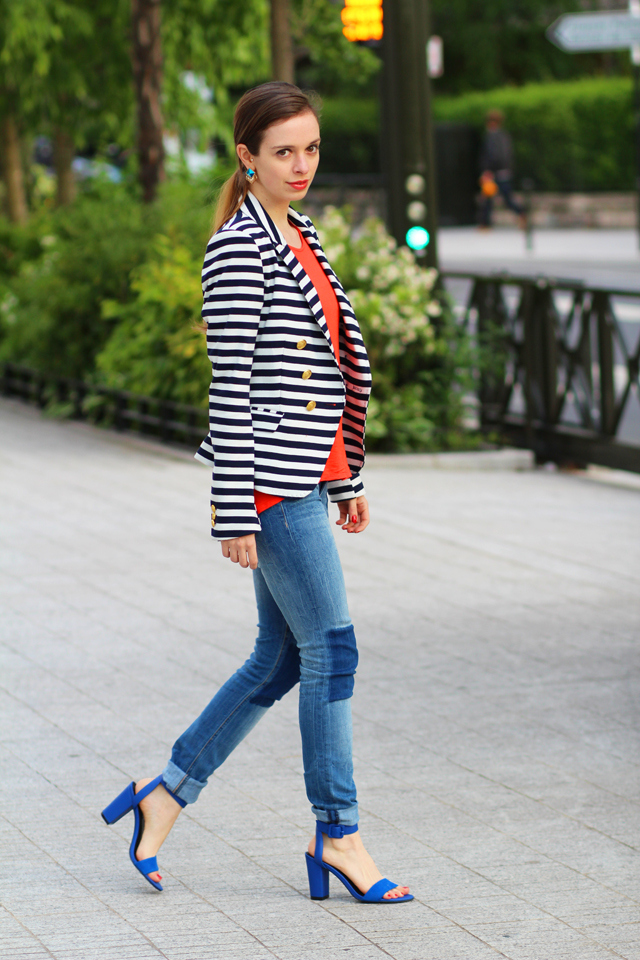 Not every day is going to be cold enough for a coat. Good thing you have a striped blazer that you can put on.
11. Striped shirt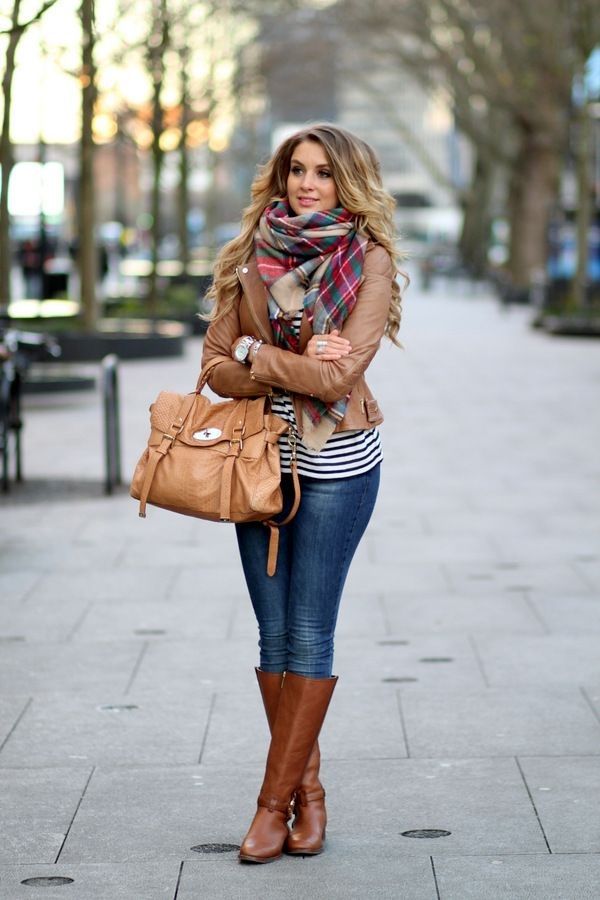 When it comes to wearing a striped shirt during the fall, one of the best things about it is you can blend it with so many different patterns like floral and plaid.
12. Striped big scarf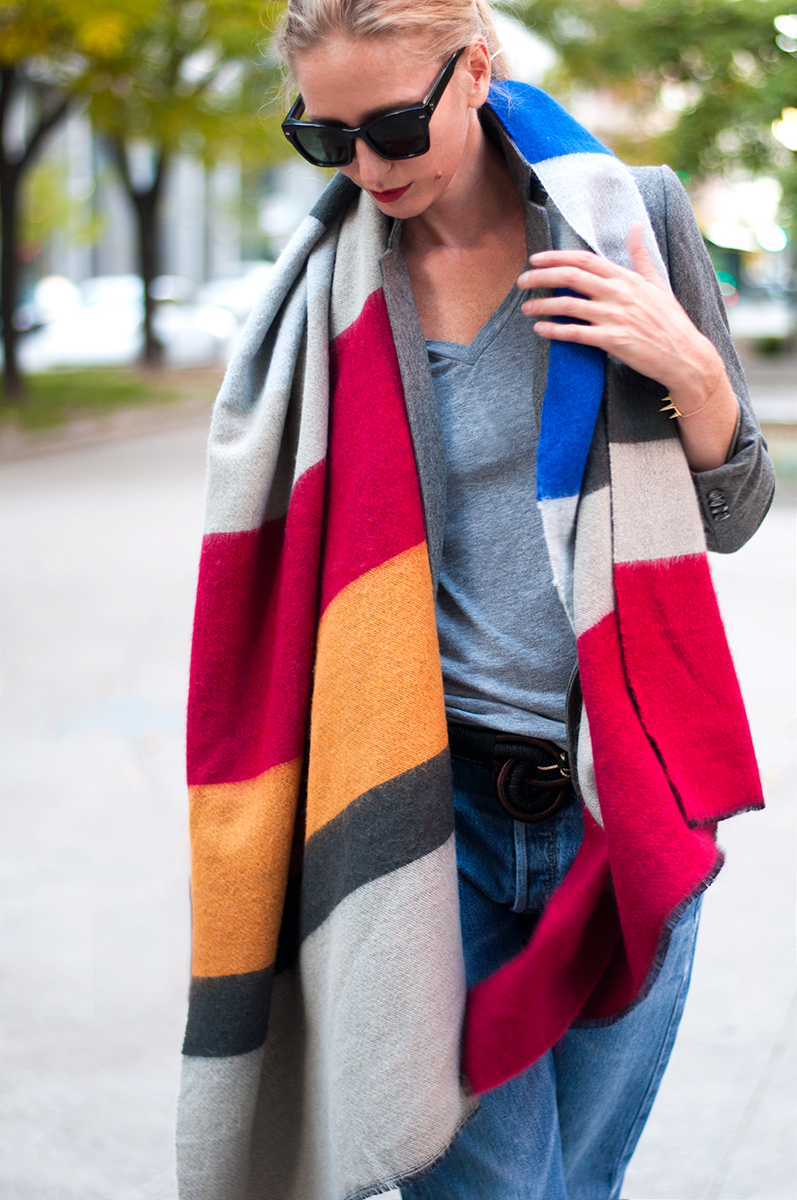 Everyone needs a scarf for the fall and winter seasons. Even if you already have several of them, don't talk yourself out of getting a striped one if you happen to see it in one of your favorite stores.
13. Striped bodycon dress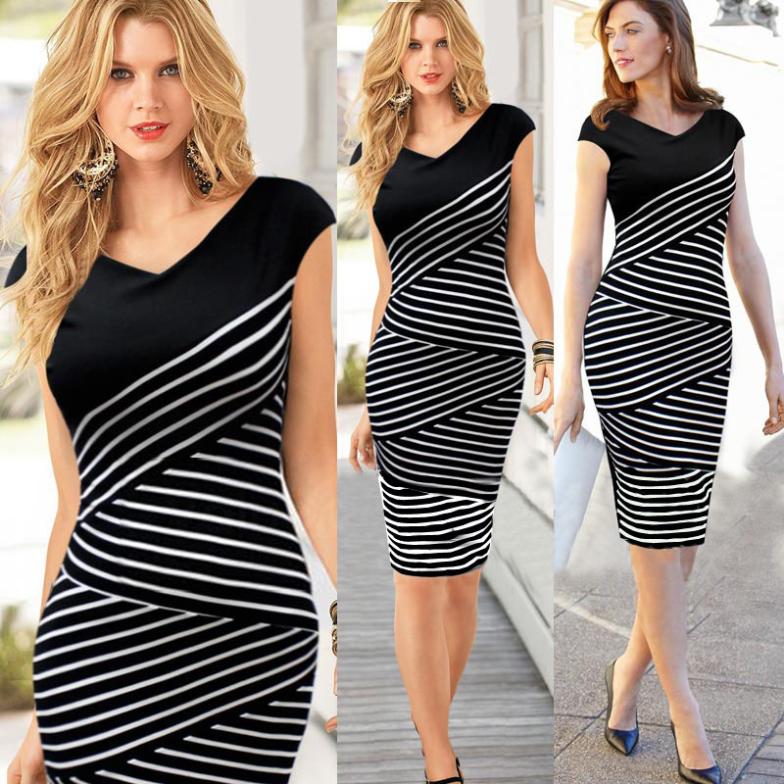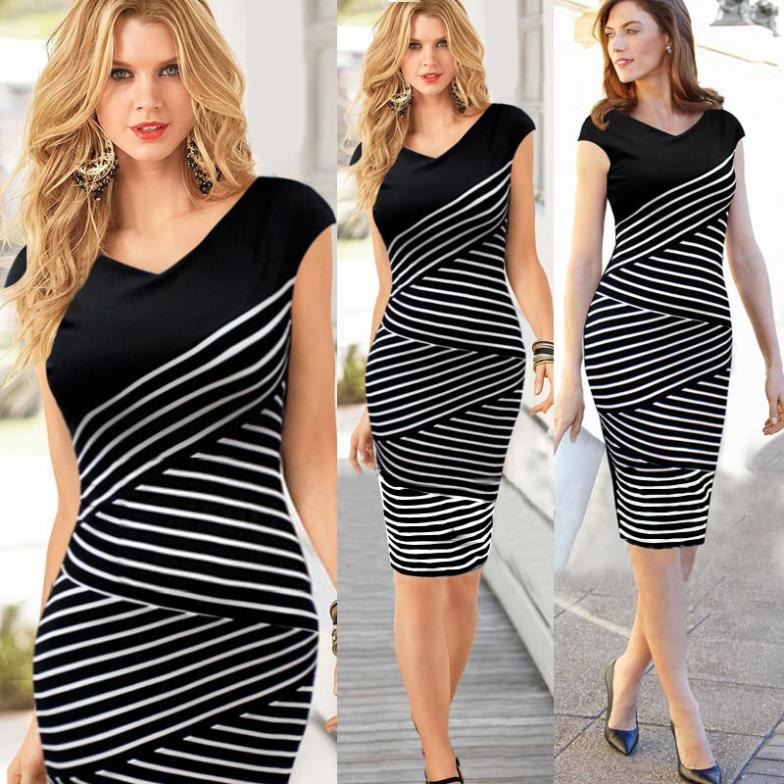 This. Bodycon. Dress. Right. Here. Whether you're planning to wear it to work or "for play", you're going to stand out—in so many ways and on so many levels.
14. Striped oversize bag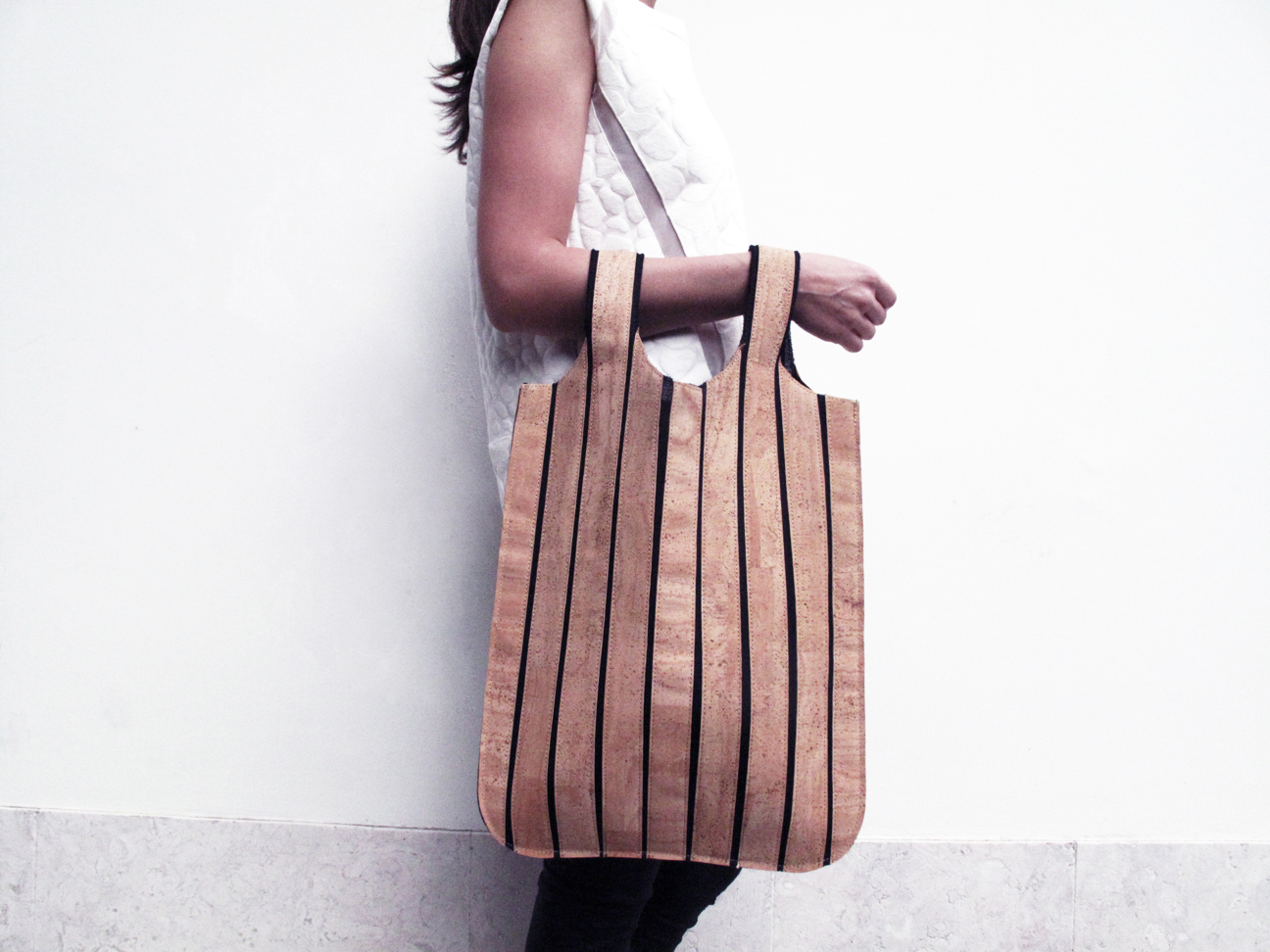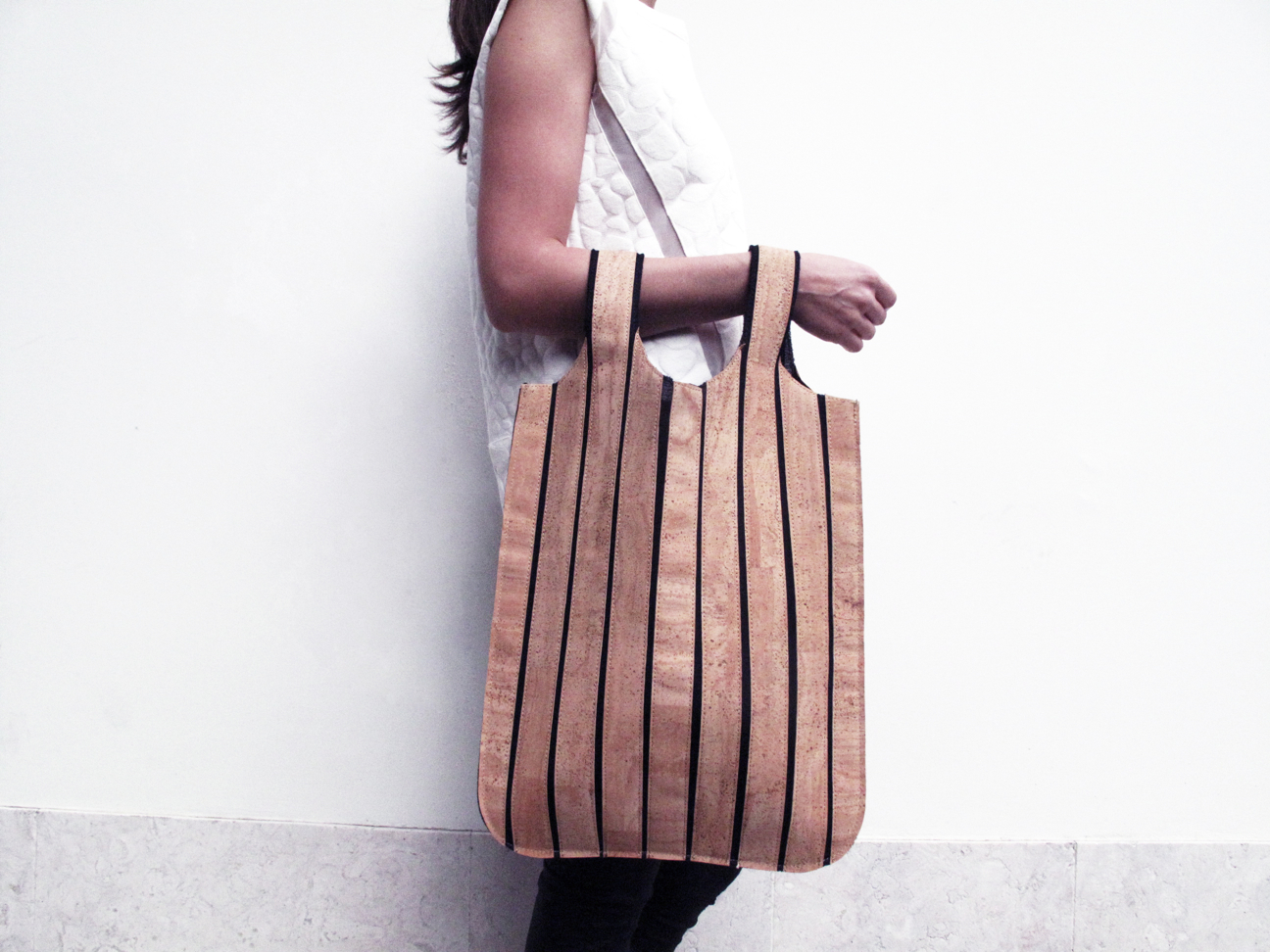 Do your friends tease you about carrying everything including the kitchen sink in your purse? At least you'll be doing it in style with an oversize bag like this one.
15. Striped casual suit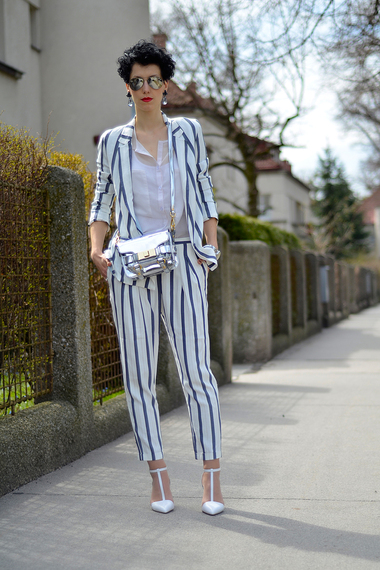 If these wide stripes seem a bit "busy" for you, remember that you can always go with thinner stripes or a darker color combo. Either way, a striped casual suit is a nice fashion addition.
16. Striped long socks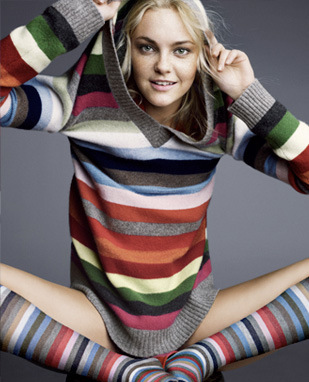 Who doesn't need new socks for the fall? And who said they have to be two colors only? With socks, the more colors…the better.
17. Striped umbrella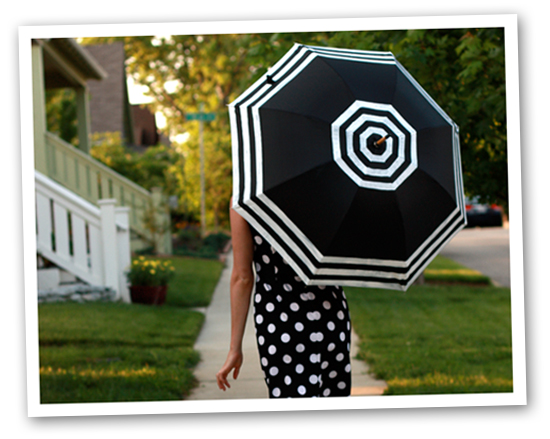 The weather is pretty unpredictable during the fall. You're probably going to need to pull out your umbrella quite a bit. If it's time for a new one, look for the kind that has stripes on it. You'll be considered super fashion-forward if you do.
18. Striped fringe pumps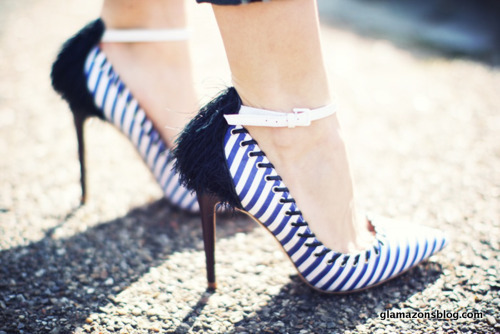 Fringes are in. Stripes are in. Put them on the same shoe and watch how every outfit you have improves by leaps and bounds!
19. Striped skinny jeans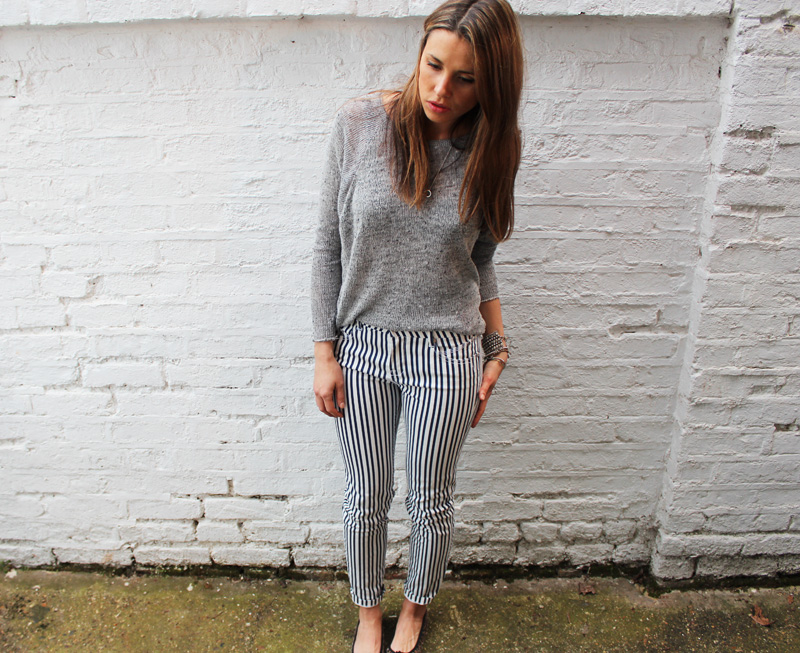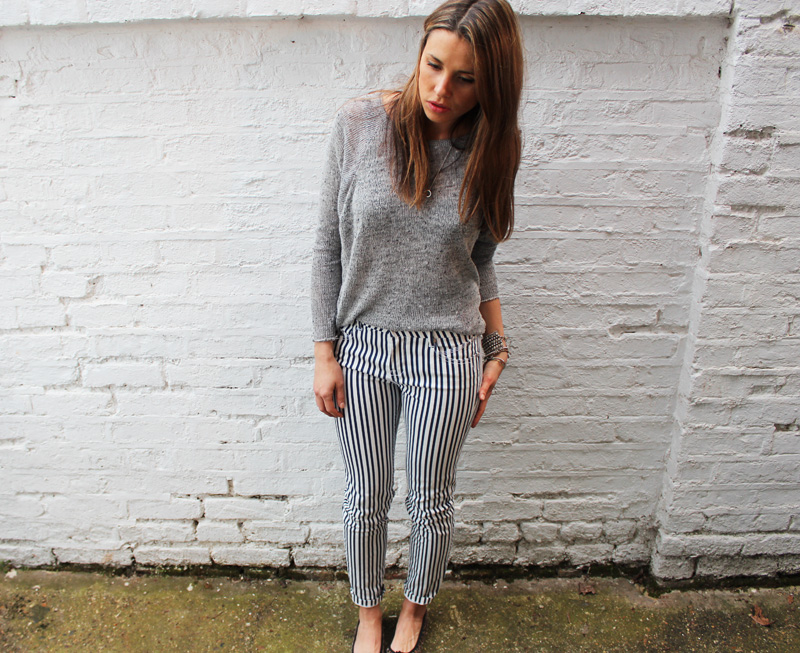 If you already own a couple of denim skinny jeans, the next time you're out shopping for some, go with a pattern. Striped goes with a lot of different things.
20. Striped cardigan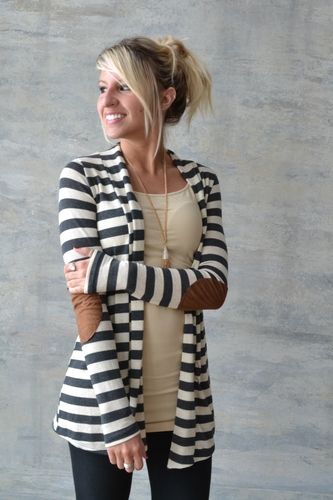 Everyone needs a soft and warm cardigan to cozy up to. One that's striped is going to make it look considerably different from your grandmama's cardigan.
21. Striped pencil skirt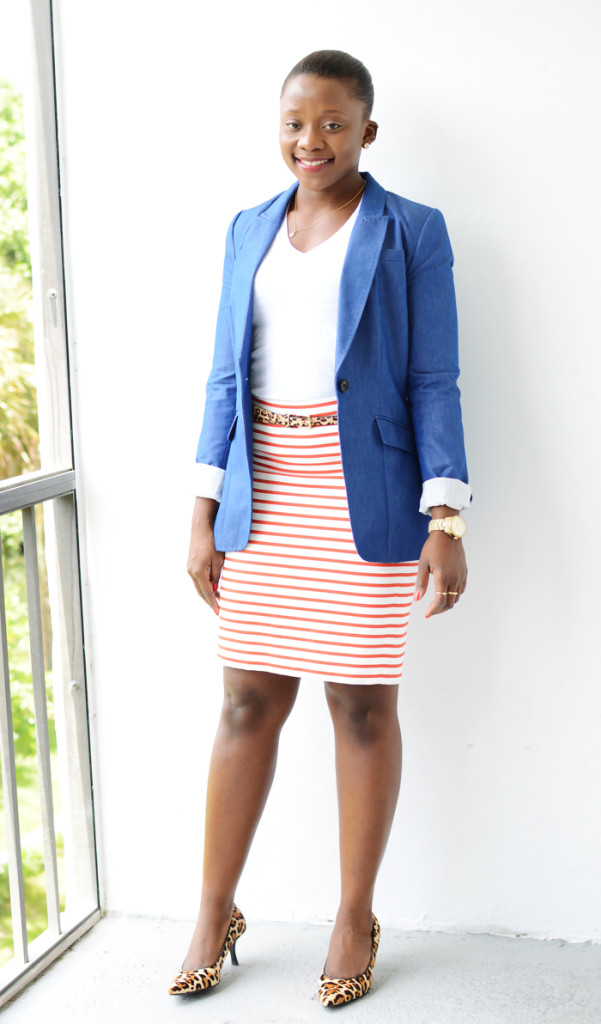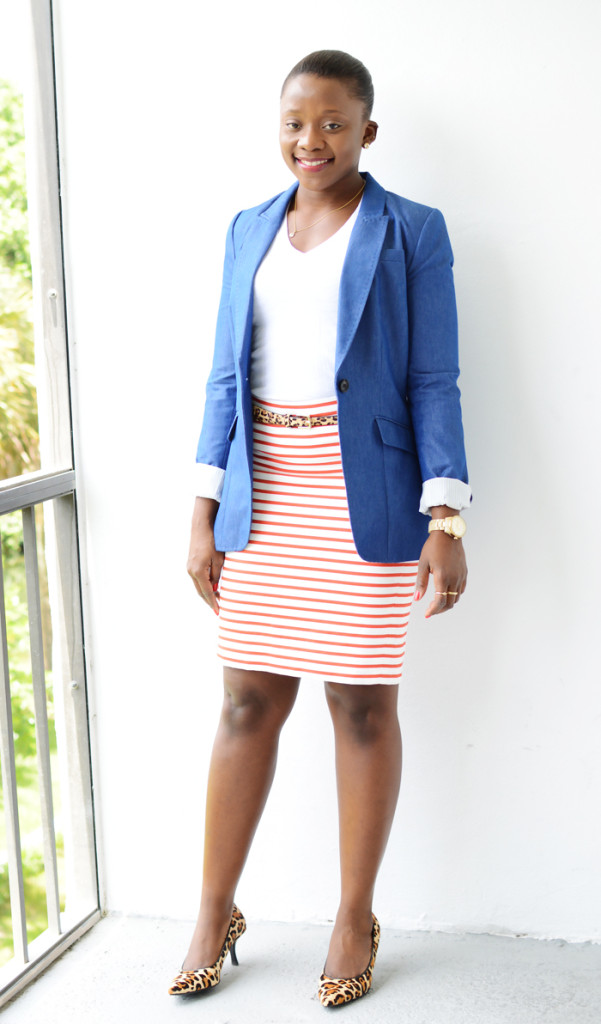 Something that we like so much about this picture is she shows who to bring so many different colors and patterns into one complete look. As you can see, you don't have to wear stripes with solids only. Step outside of the box, have a ball!
22. Striped trench coat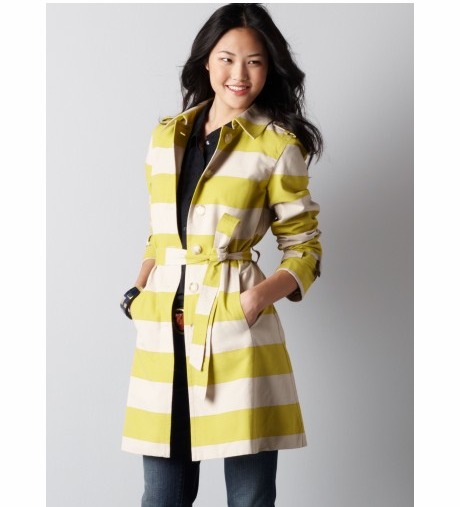 Fall brings with it a lot of rain. Might as well meet the stormy weather in style. Our vote? A striped trench coat.
23. Striped platform boots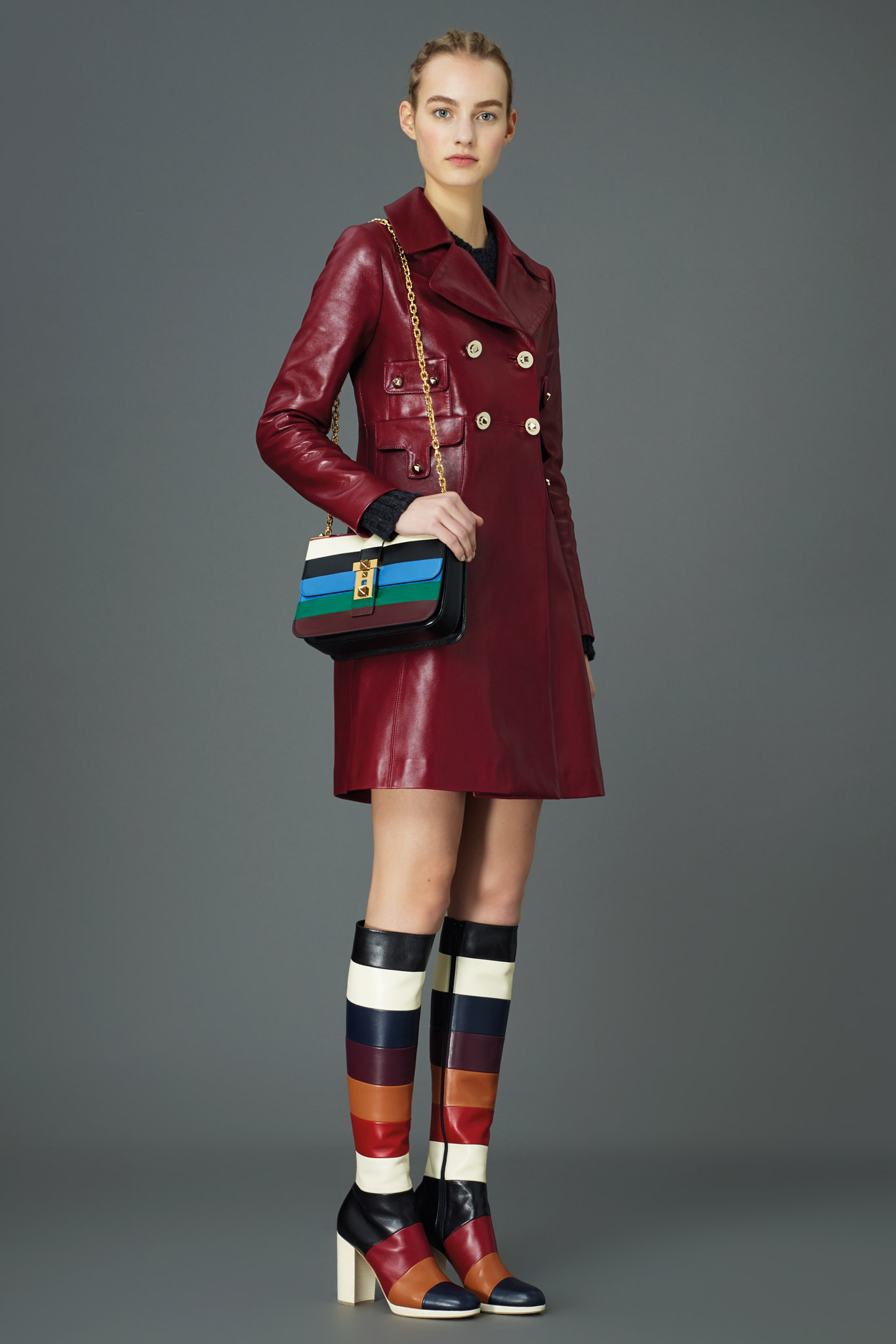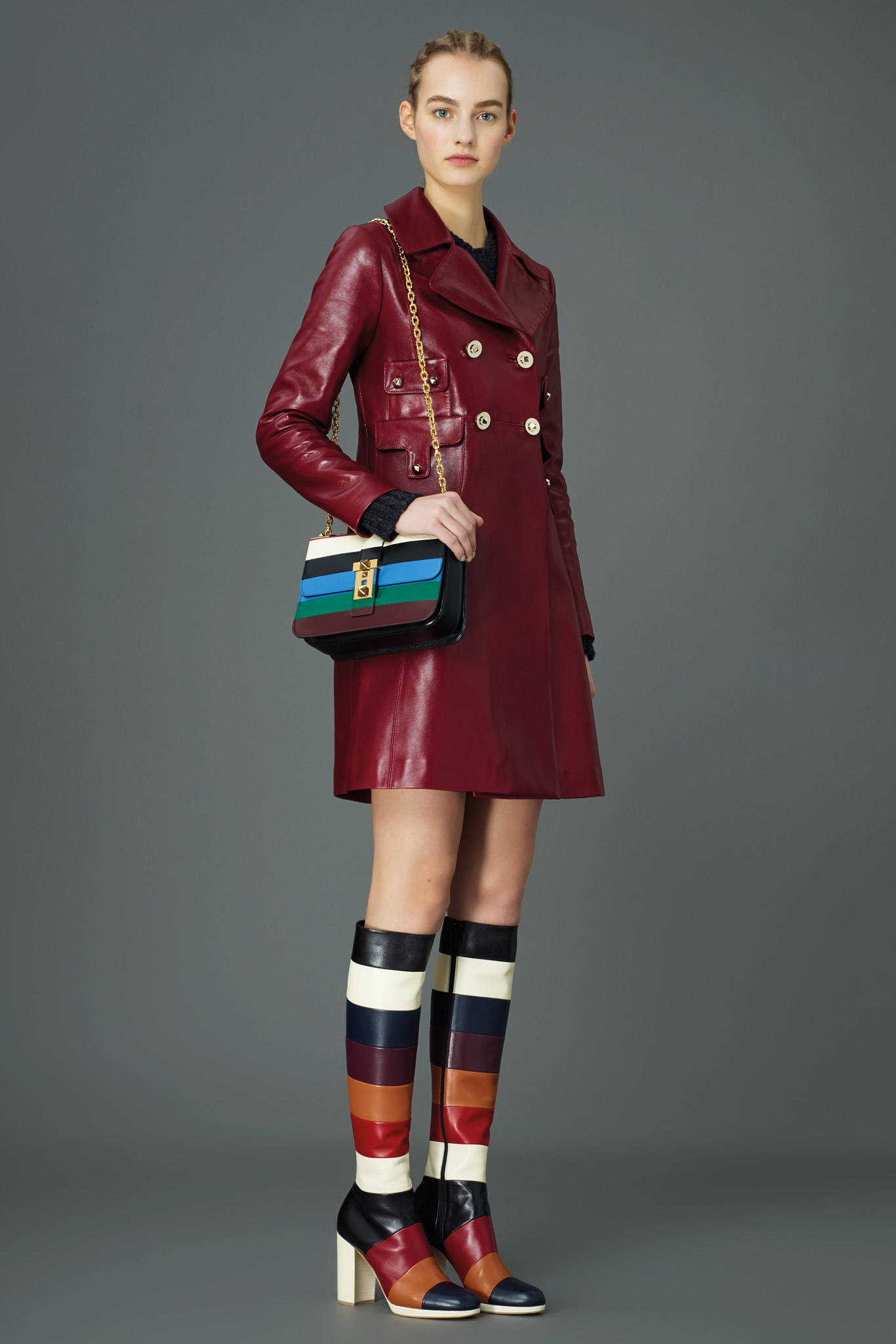 Not everyone is going to want to wear these platform boots but that's why we're including it. If you're in love at first sight, you'll be the one who walks into a room with the only pair. And a part of being fashionable is being unique. Enjoy!