Pantone has certainly made it no secret that one of its favorite color picks for this year is Marsala. Since the announcement was made, you are able to see the deep brownish-red shade in almost every fashion magazine and blog around.  And no wonder. It just happens to be one of those colors that looks fabulous on every skin tone and on people of all ages!
If you don't already have one or tone Marsala items in your wardrobe or even your cosmetic drawer, what are you waiting for? If the answer is "a few ideas", here are several ways to make Marsala one of your favorite colors too!
1. Marsala wrap dress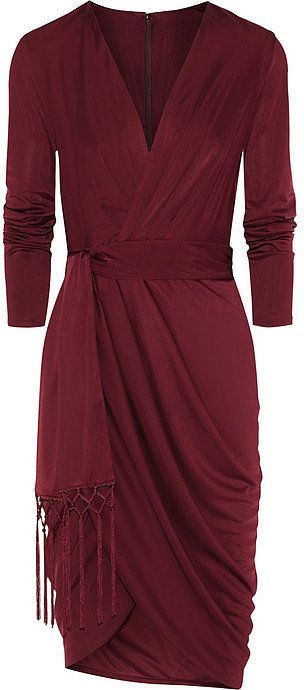 What woman doesn't love the remarkable invention known as the wrap dress? It hugs the body just where it should. And in Marsala, it brings out the best in your skin tone too.
2. Marsala hair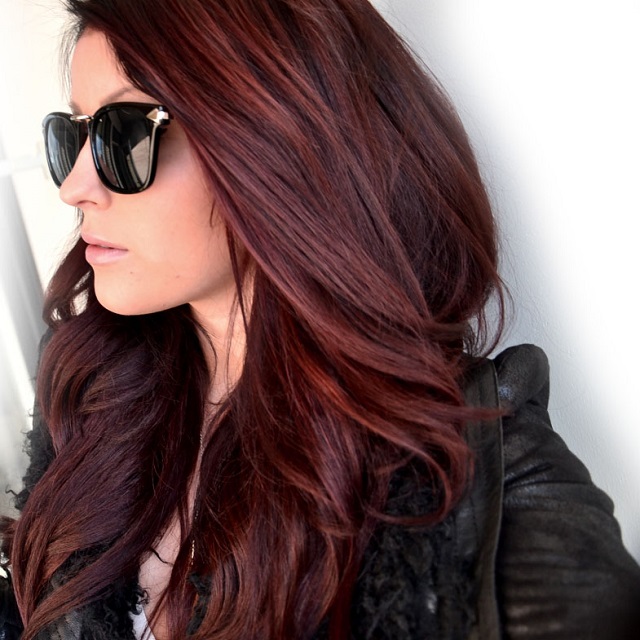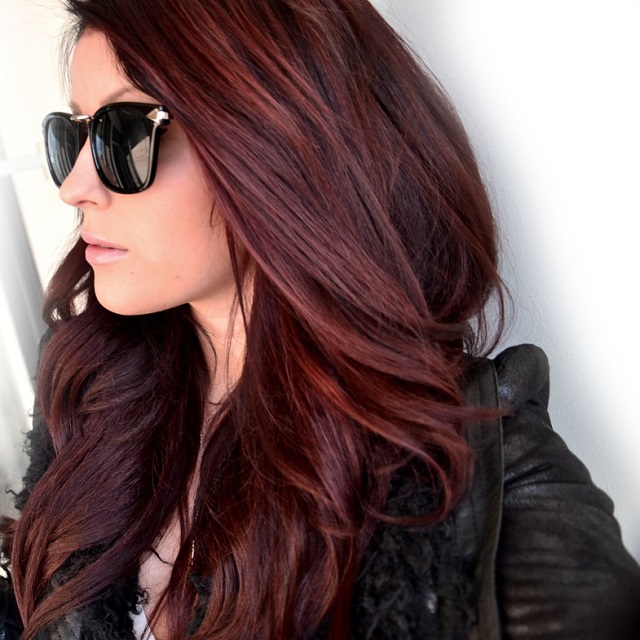 Marsala hair. You could get your hair dyed a brownish-red color. Or, you could get some highlights that are Marsala. Either way, you'll look magnificent.
3. Marsala high heels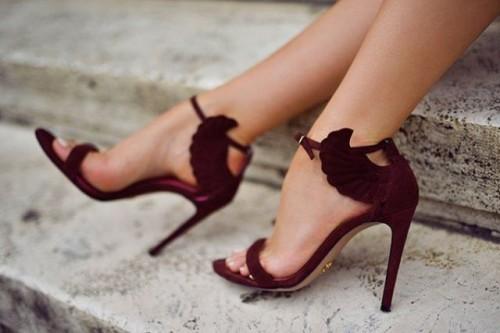 Frankly, no matter what color heels these were, they were going to catch our attention. But there's something about them being the shade of Marsala that makes them extra lovely—and even more enviable.
4. Marsala manicure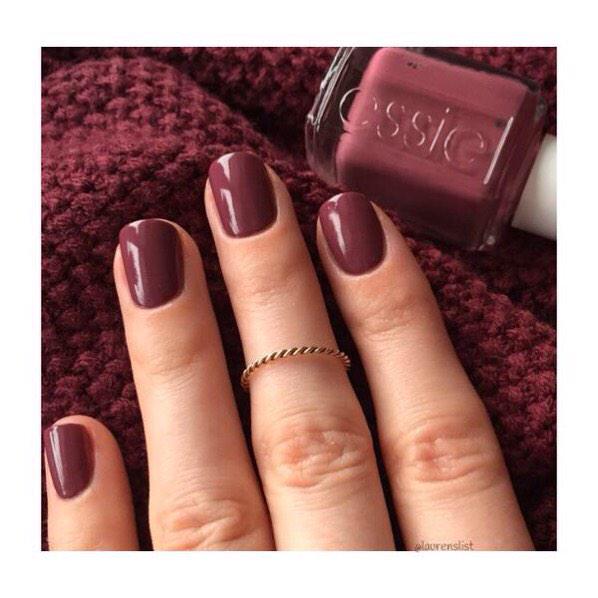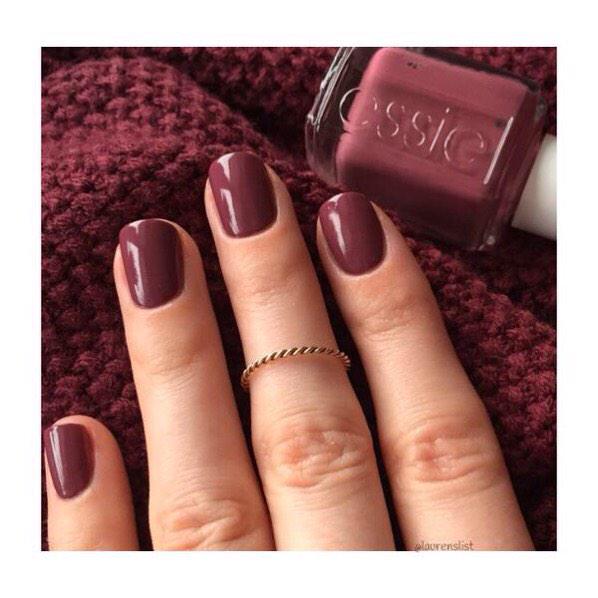 The next time you go to get a manicure, ask the nail technician to paint your nails in the color of Marsala. Something tells us that if you do it one time, it certainly will not be your last.
5. Marsala tank top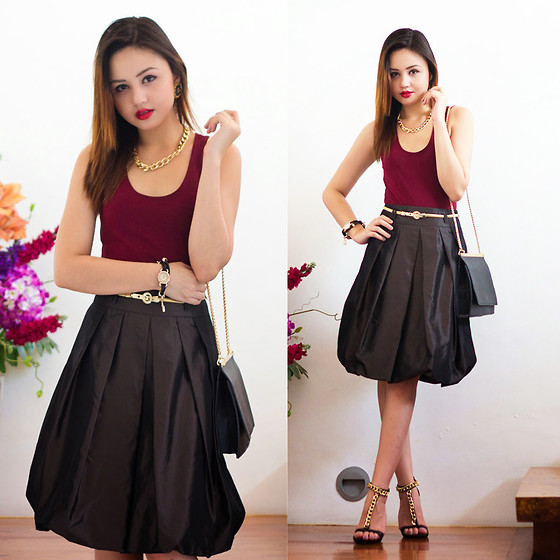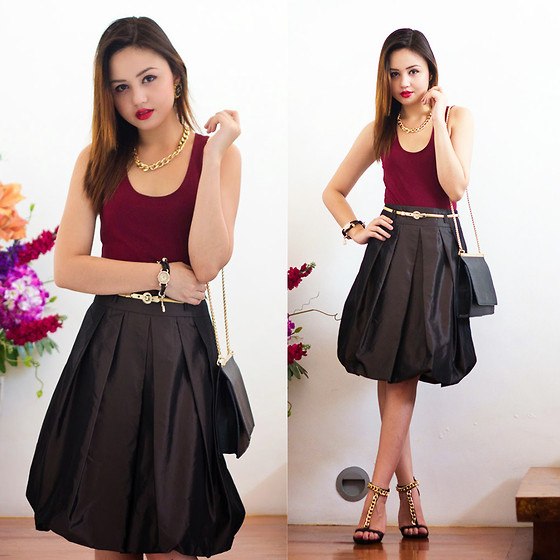 If most of your tank tops are a lighter color, try Marsala. It's the kind of shade that you can easily dress up or down.
6. Marsala sequin romper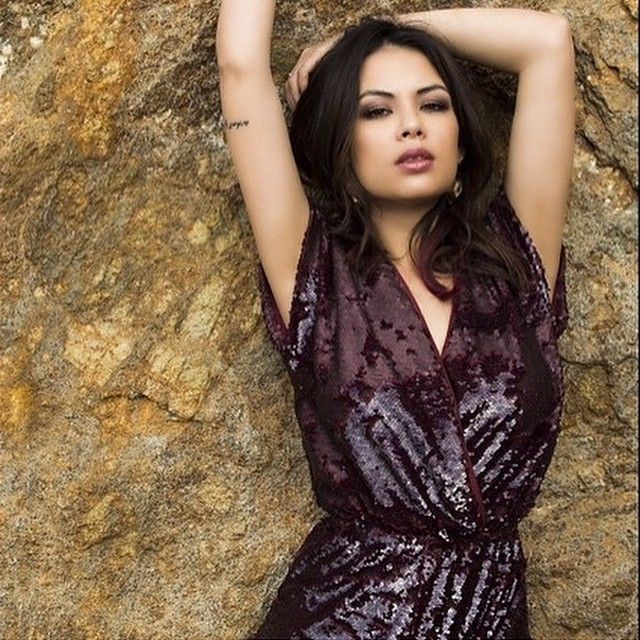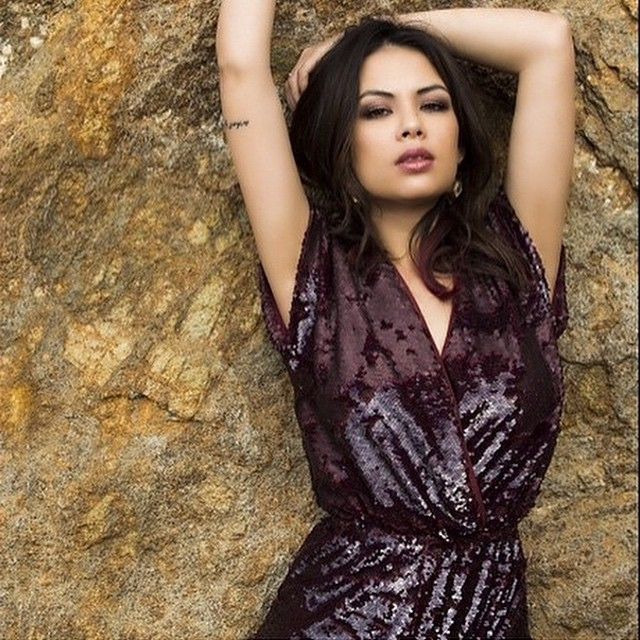 Yes! Everything about this, from the cut of the romper to the sequins to the deeper Marsala color makes it so sexy we can't stand it!
7. Marsala scarf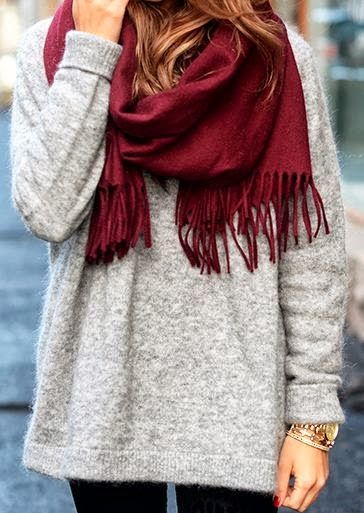 A simple accessory can take you a really long way. Take this Marsala scarf, for example…
8. Marsala lace dress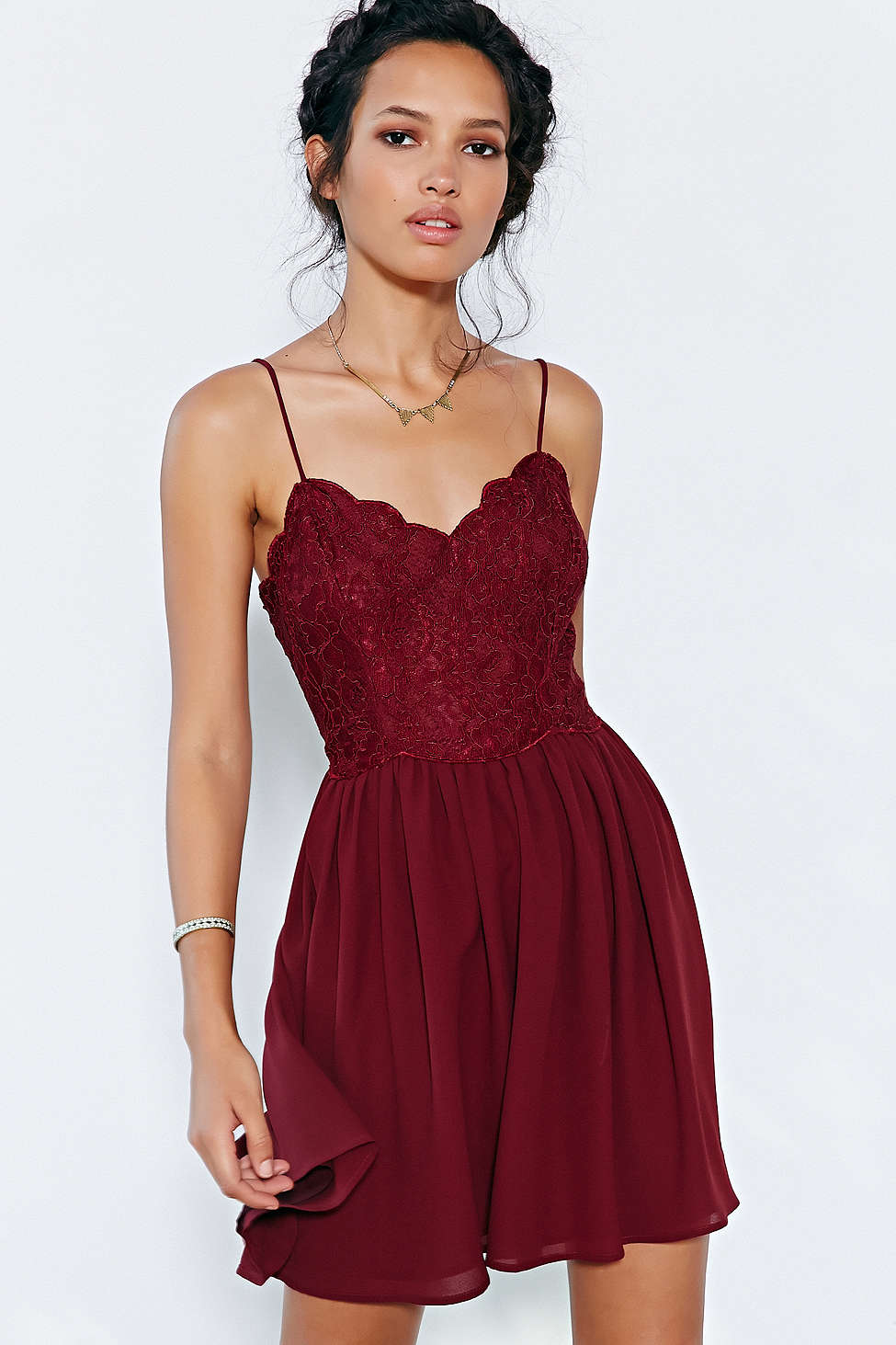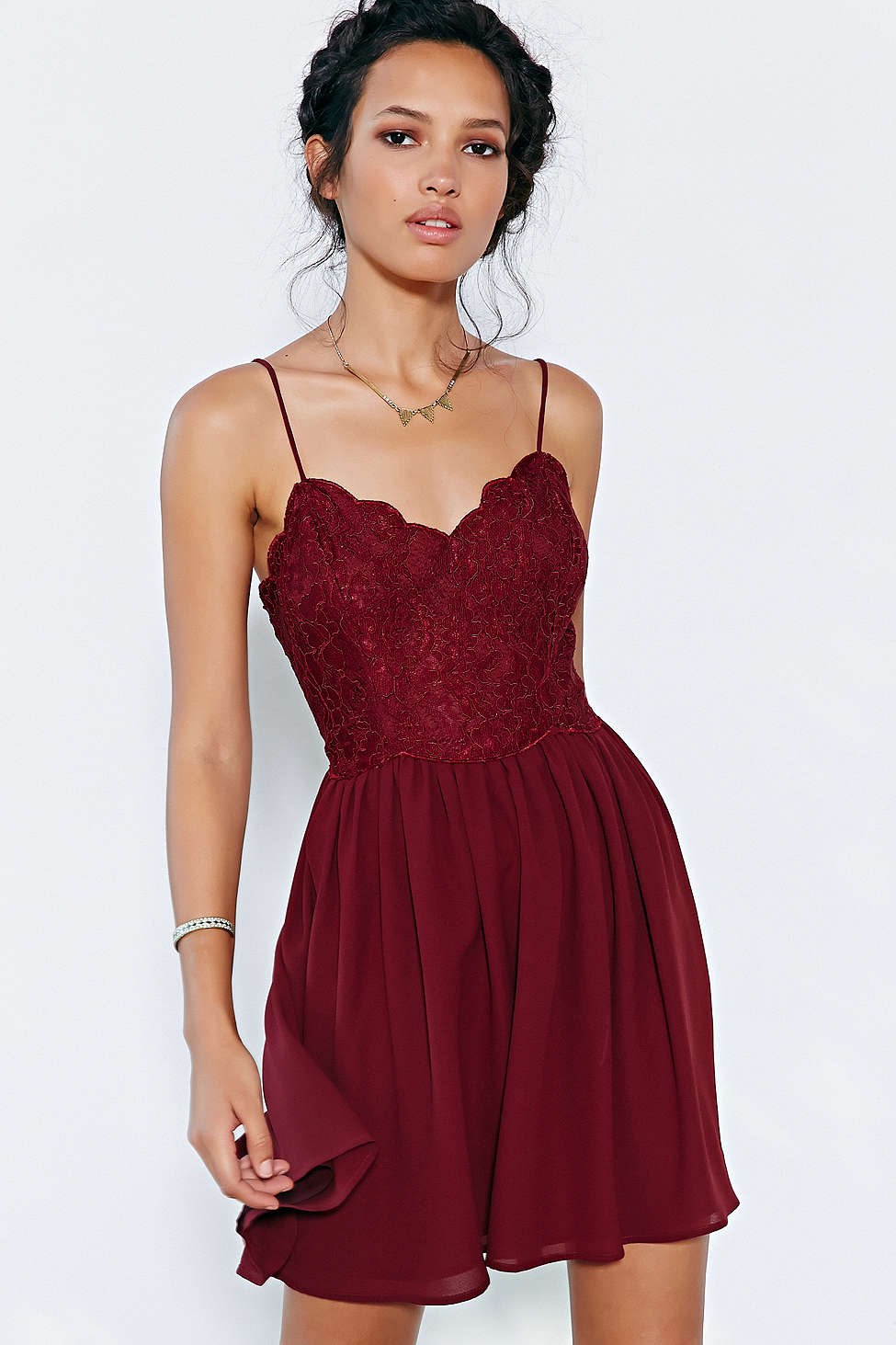 A wedding. A dinner date. A holiday event. All of these things would be the perfect occasion to where a Marsala lace dress such as this one.
9. Marsala lace shoes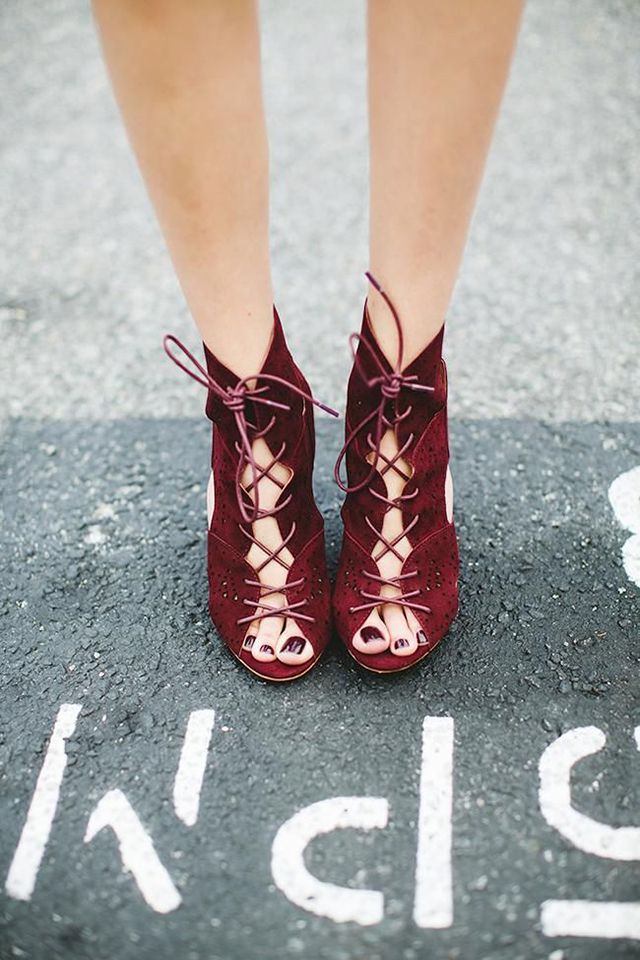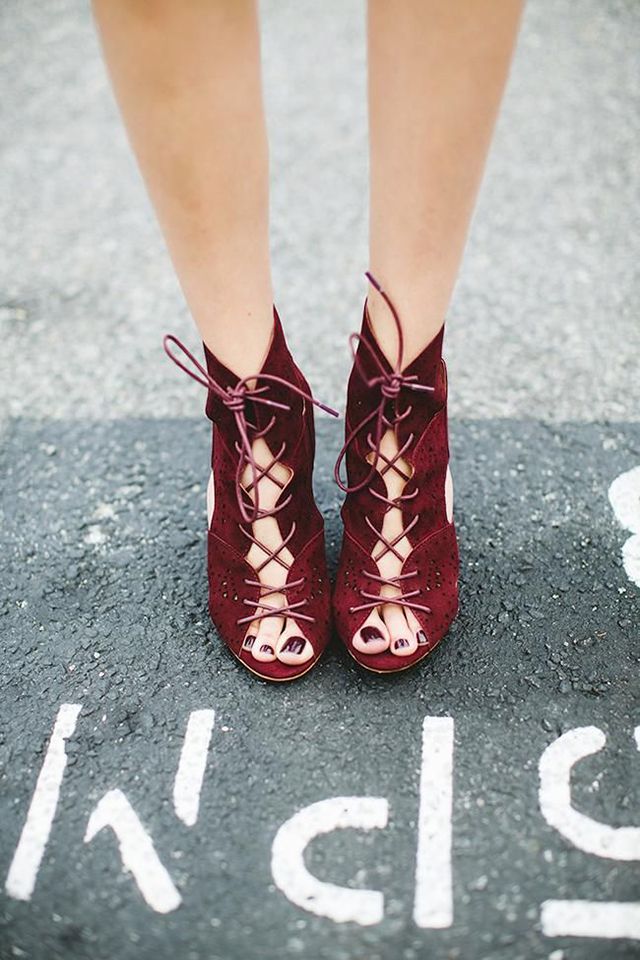 The other shoes that we showed you were for a more dressy occasion. But if you simply want to make a statement in your jeans, by all means get some Marsala lace (up) shoes like these. "Making a statement" will be a major understatement!
10. Marsala blouse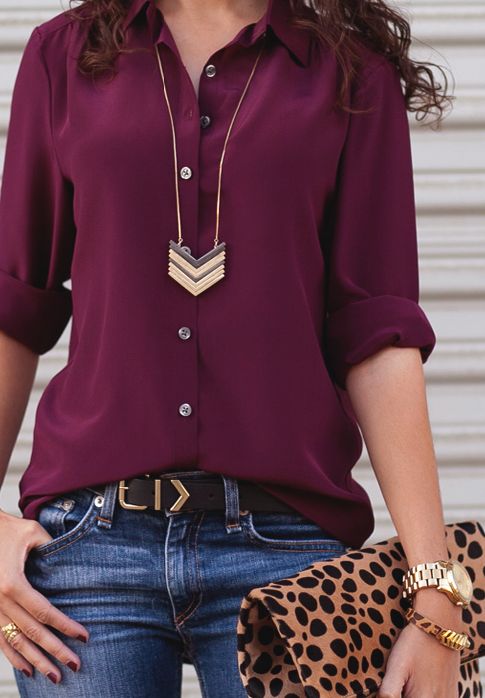 And can you imagine just how much more impressive you will be if your Marsala lace shoes were accompanied by this button up Marsala blouse. (Don't forget the animal print clutch, by the way!)
11. Marsala knit jacket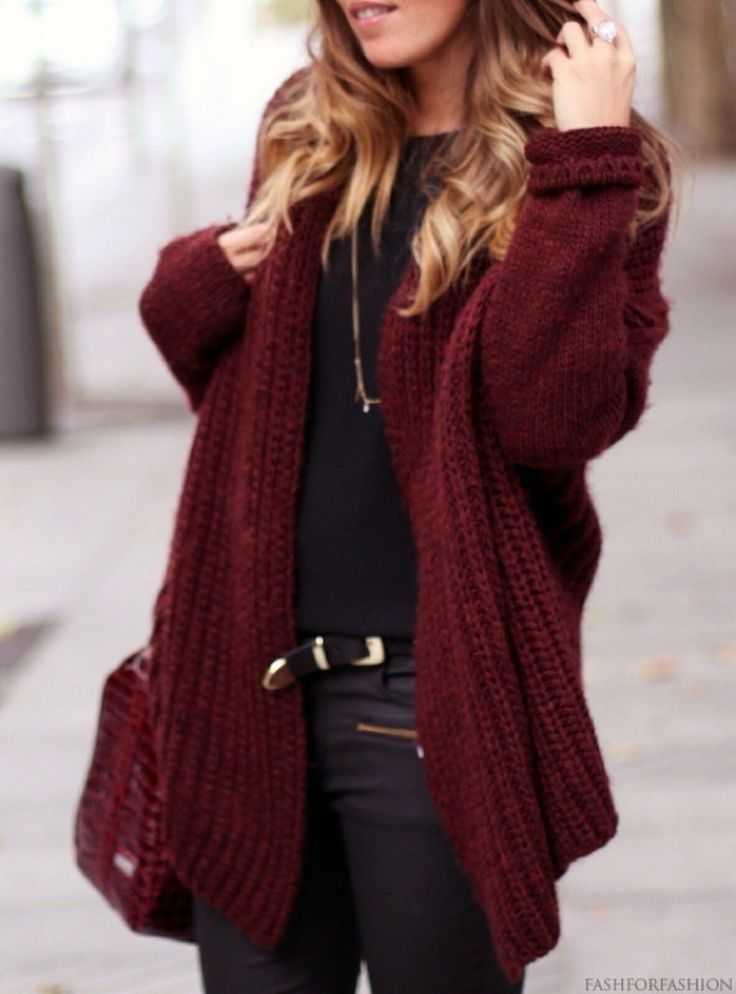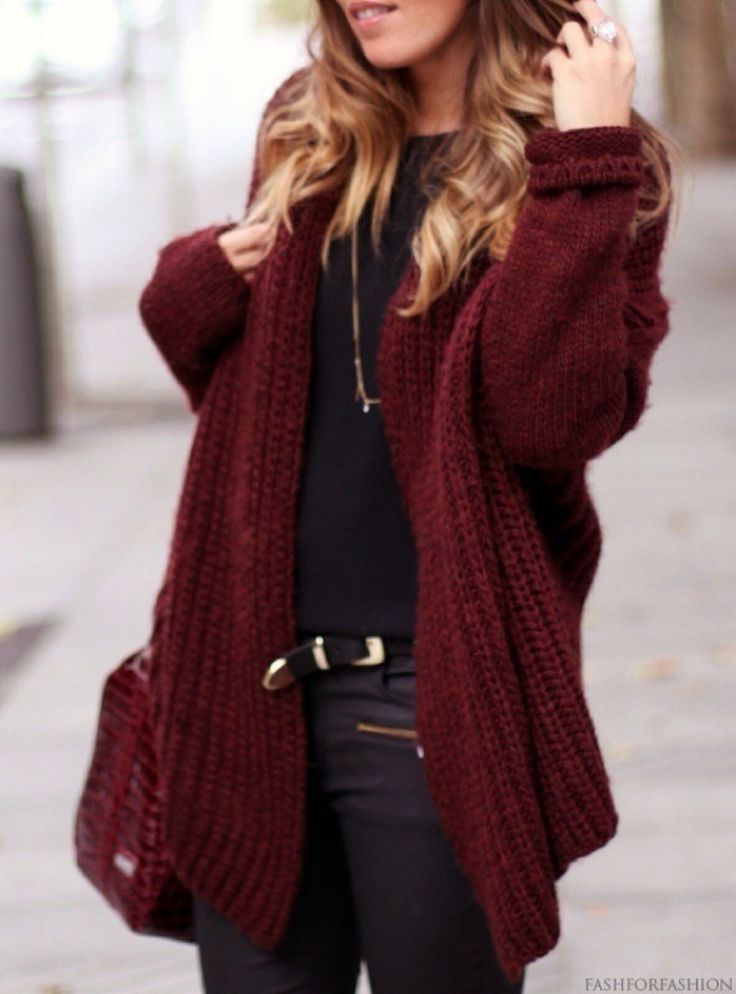 There's something about the Marsala color that speaks to coziness and warmth. That's probably why it looks so good as this knit jacket.
12. Marsala clutch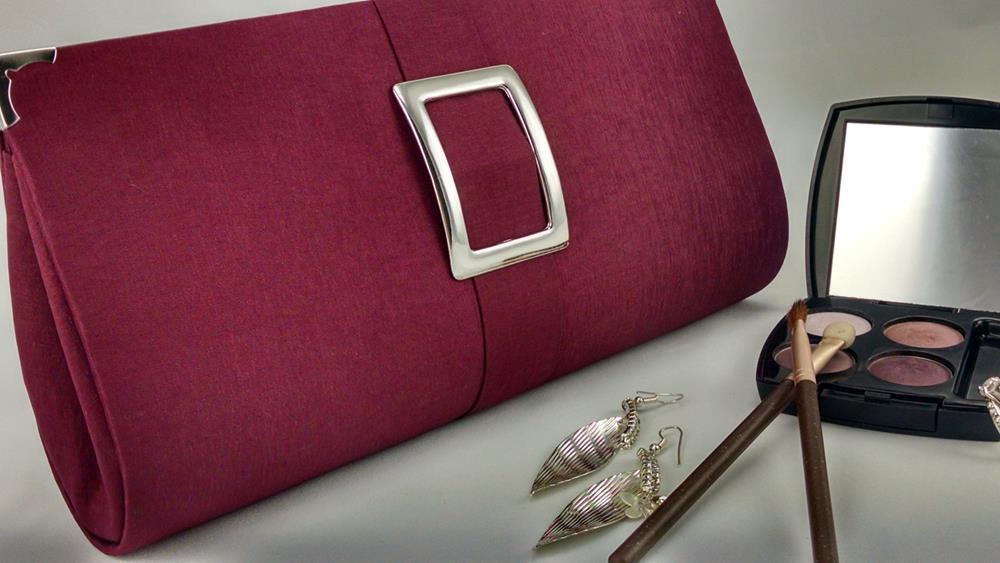 When it comes to purse trends, clutches are the "it" thing. A Marsala one would be so elegant and exquisite for a semi-formal or formal occasion.
13. Marsala fur trimmed dress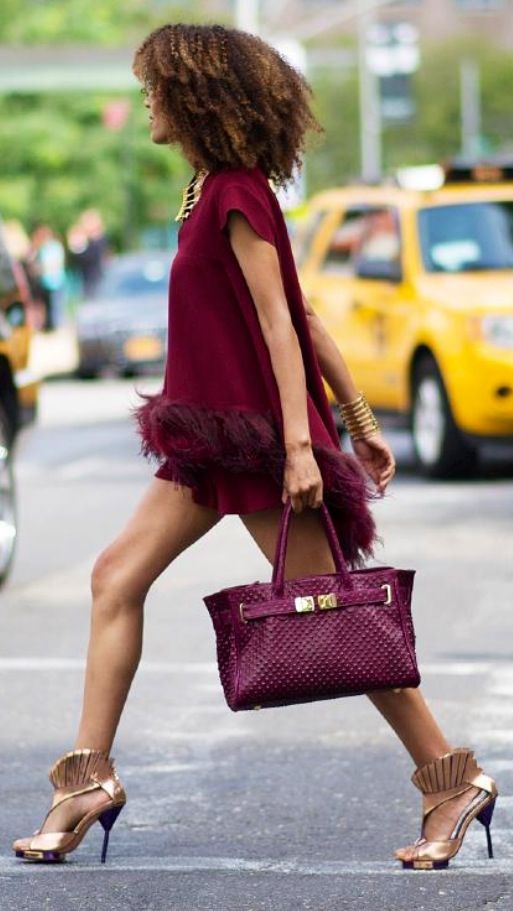 We're not quite sure where you can get a Marsala fur-trimmed mini dress but by all means, keep your eyes out for one. It's a show-stopper to say the least! (And so is that bag!)
14. Marsala pearls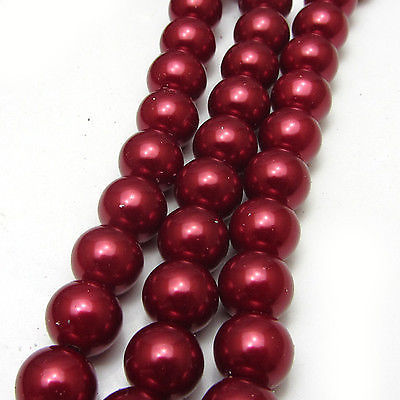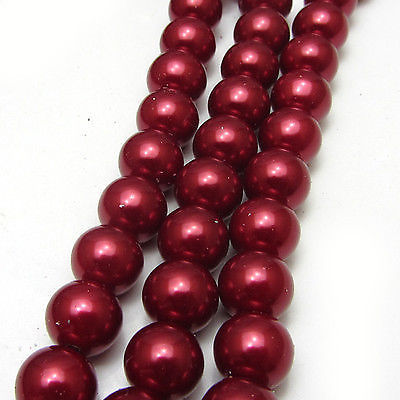 Pearls are a jewelry trend right now. Imagine how amazing you would look if you mixed a string of cream ones with some that are Marsala colored.
15. Marsala bikini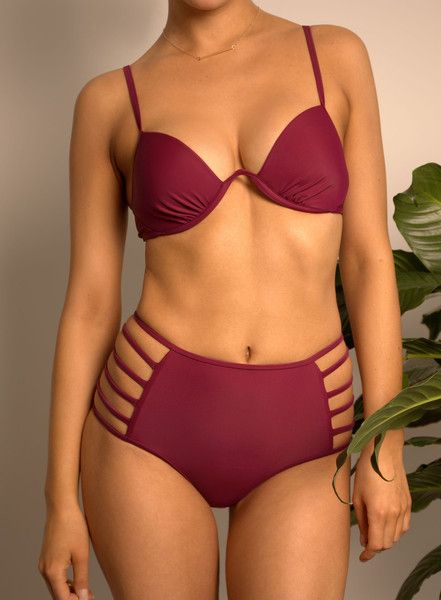 High-waisted bikinis are pretty popular this season. And Marsala will look so good on your skin after it's tanned a bit.
16. Marsala (ombre) lips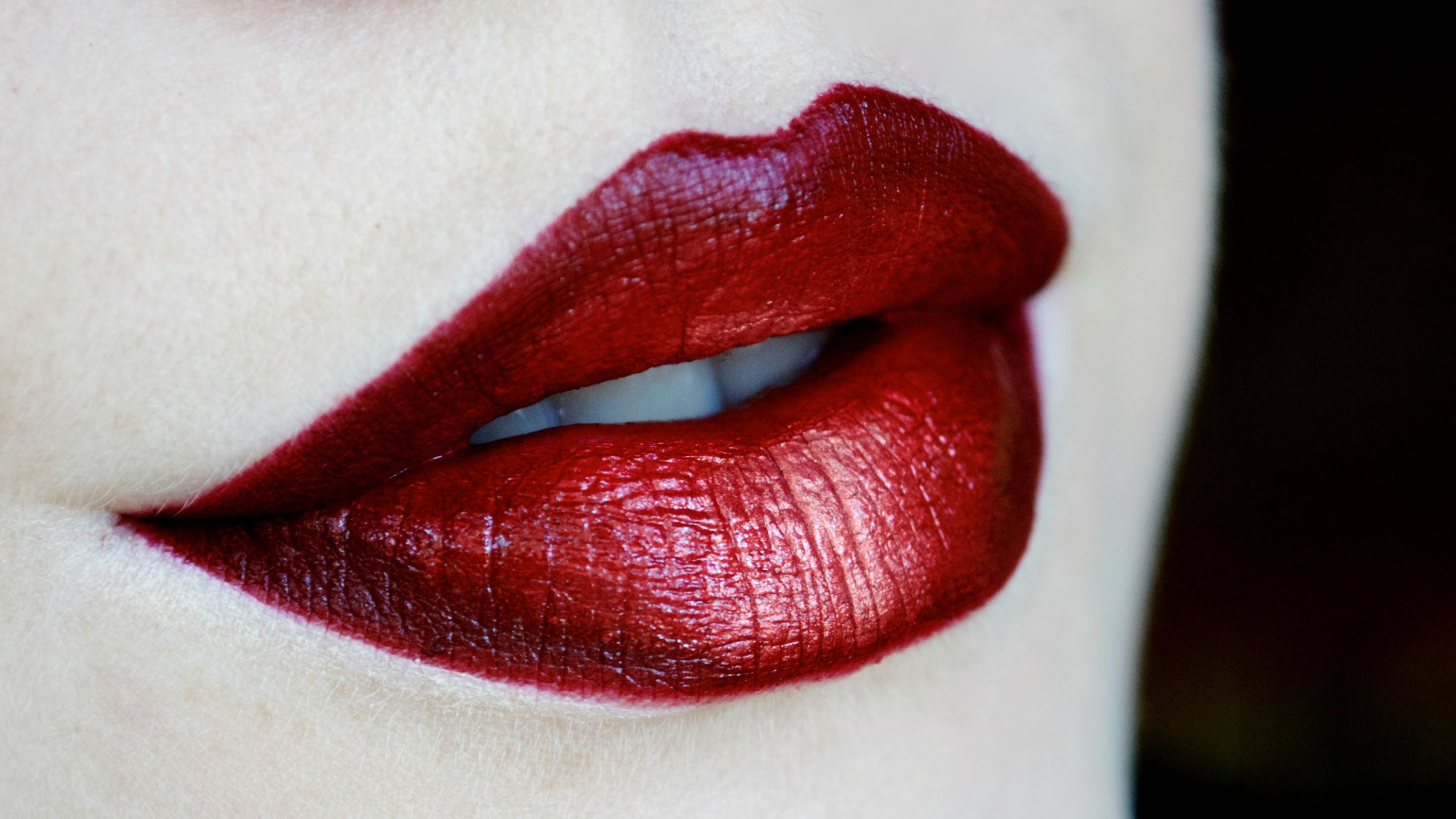 If you've never tried the ombre look on your lips because you thought it was a bit "much" for you, here's a subtle way to do it. Start with a Marsala lipstick base and then add a lighter color in the middle like perhaps a pink or a peach or golden shade.
17. Marsala sweater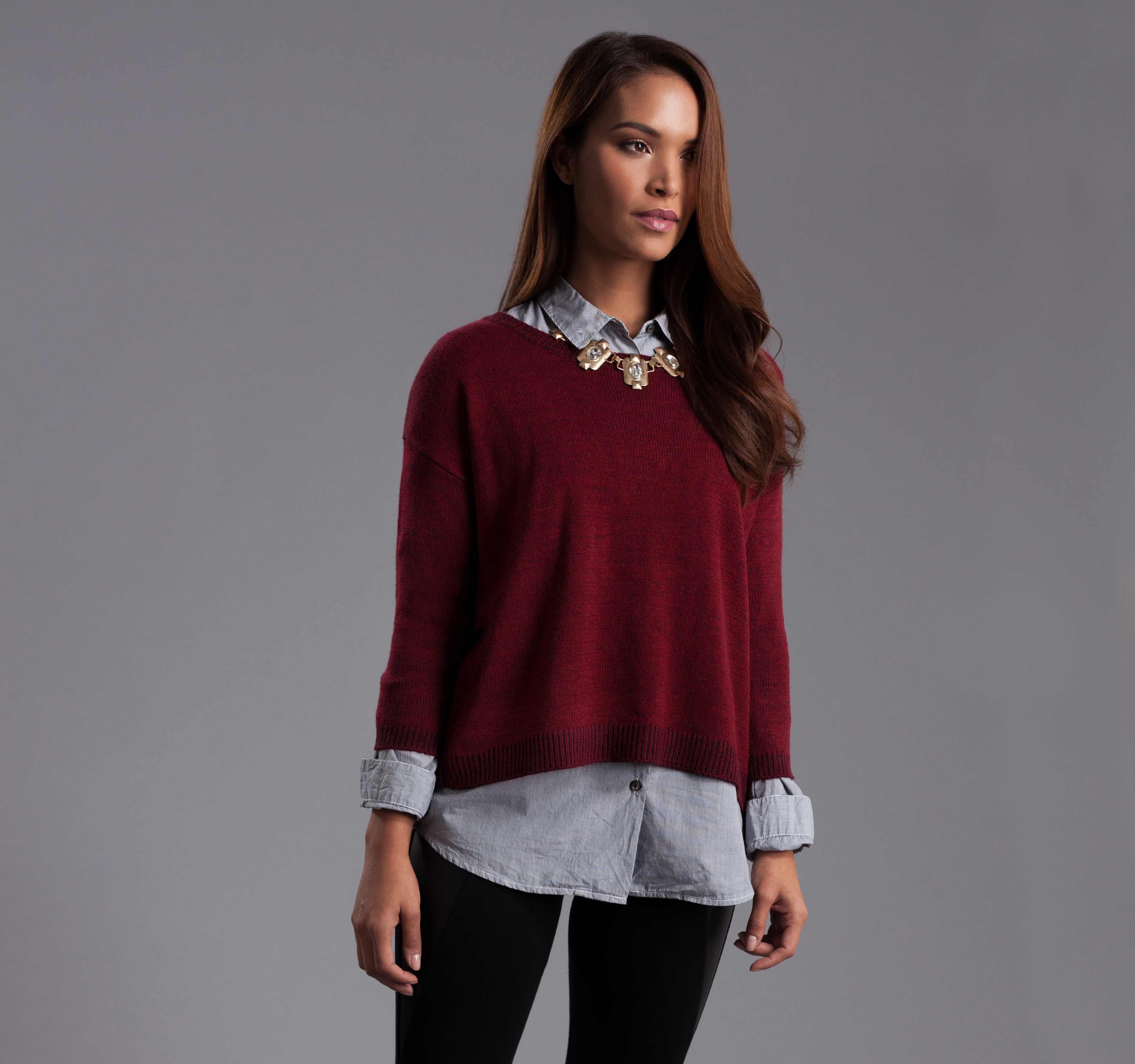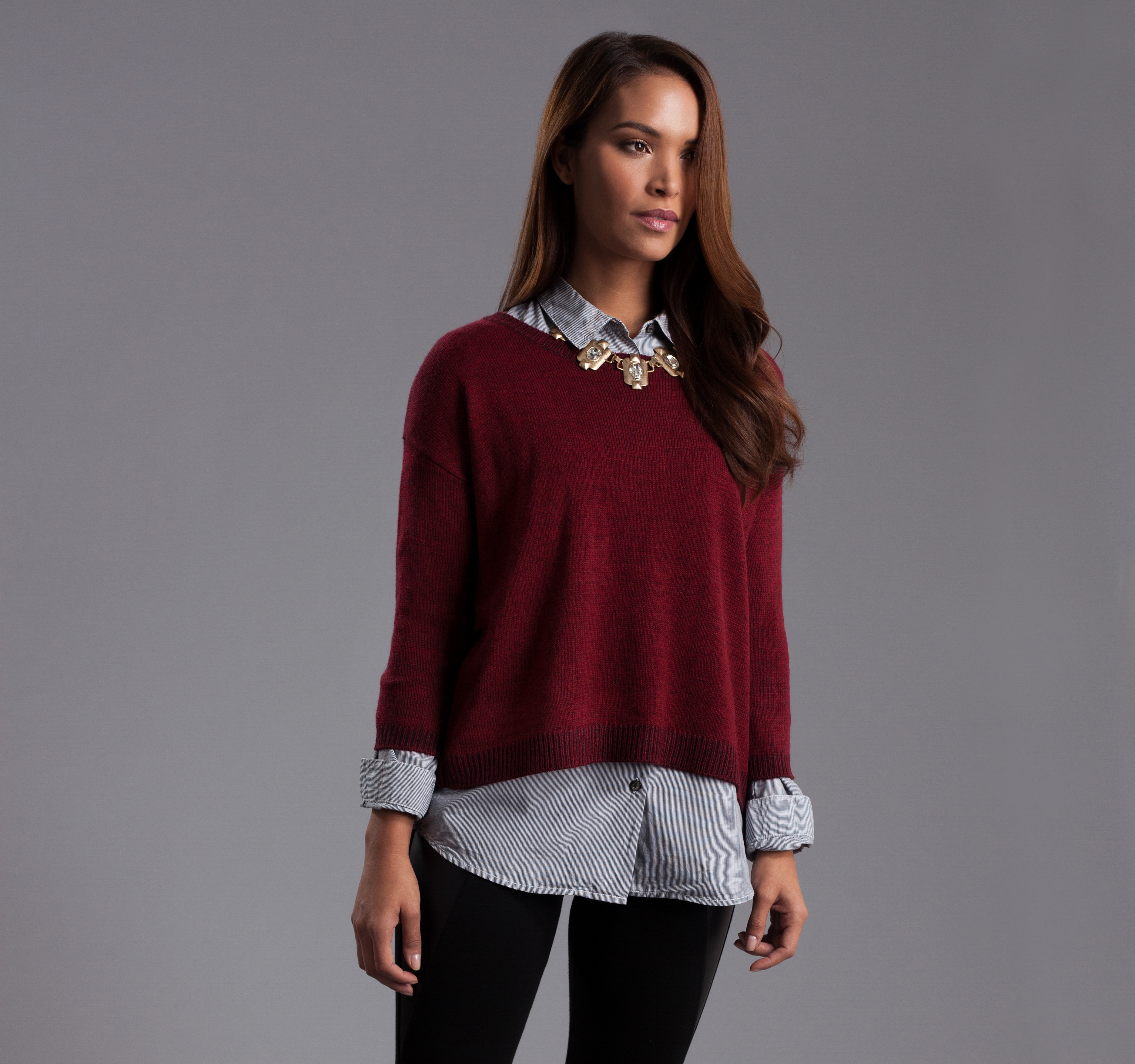 If she was only wearing that blue shirt and black jeans, the outfit would be pretty ho-hum. What makes us do a double-take is that statement necklace and also that Marsala sweater. Yep, Marsala tends to have that kind of effect on people.
18. Marsala cape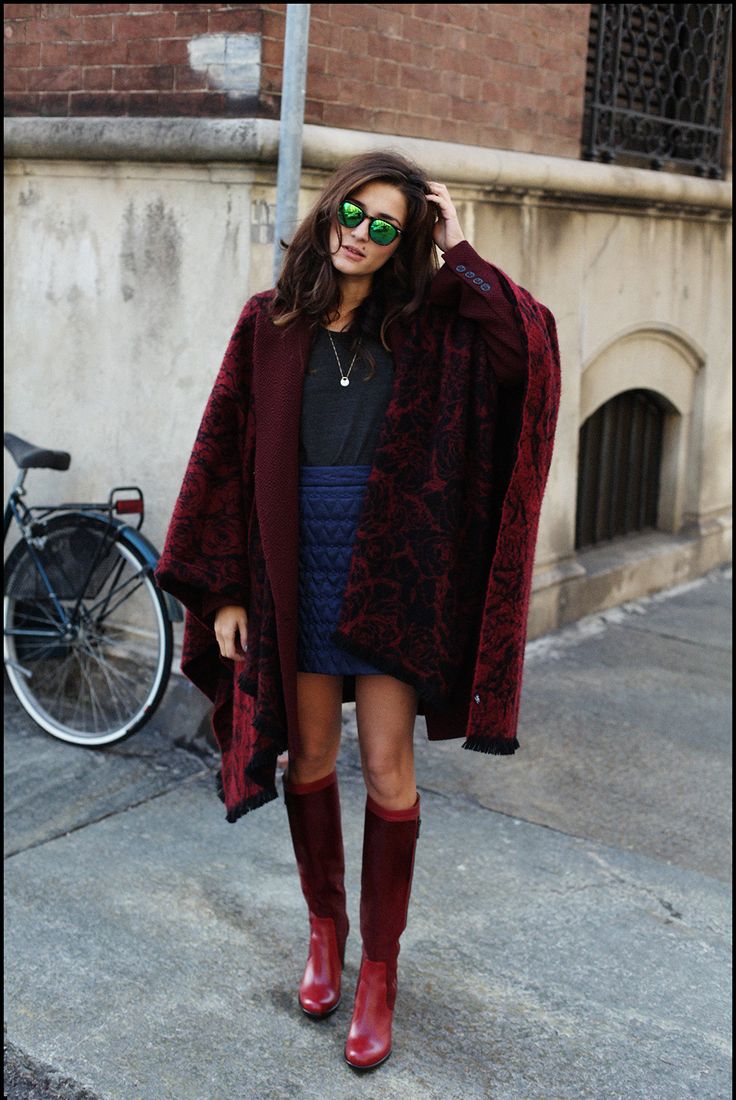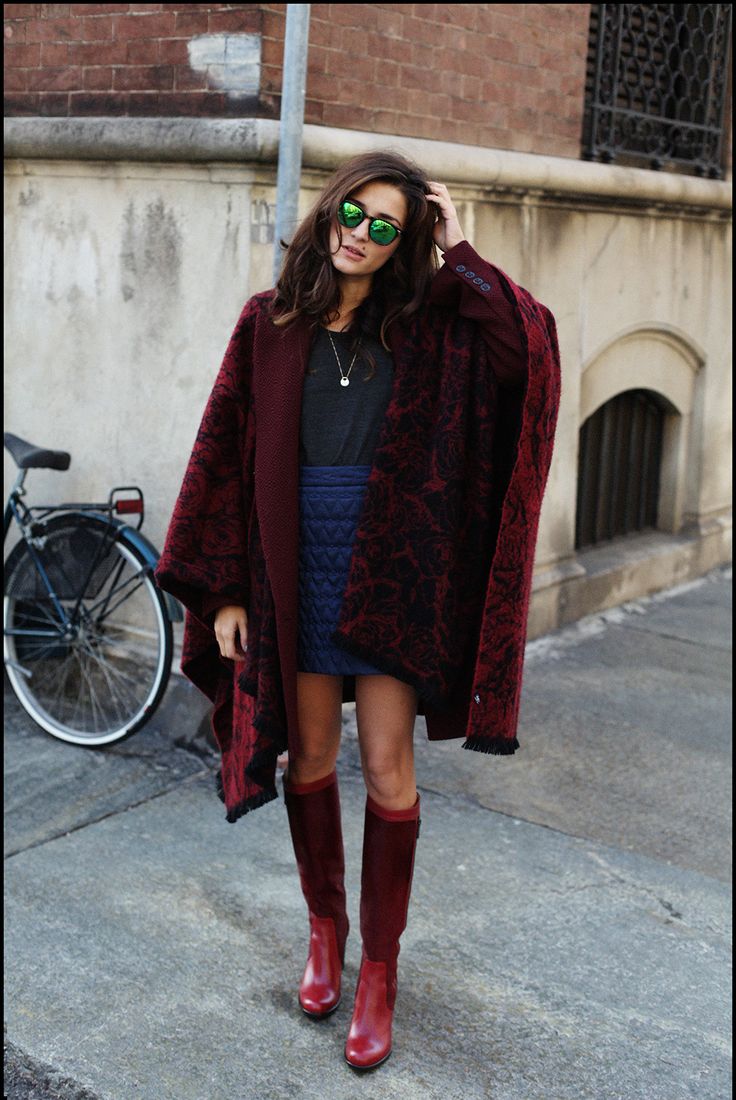 Don't like coats? No problem. How about a cape. Preferably a Marsala velvet cape, complete with some Marsala boots (if you can help it).
19. Marsala multiple purses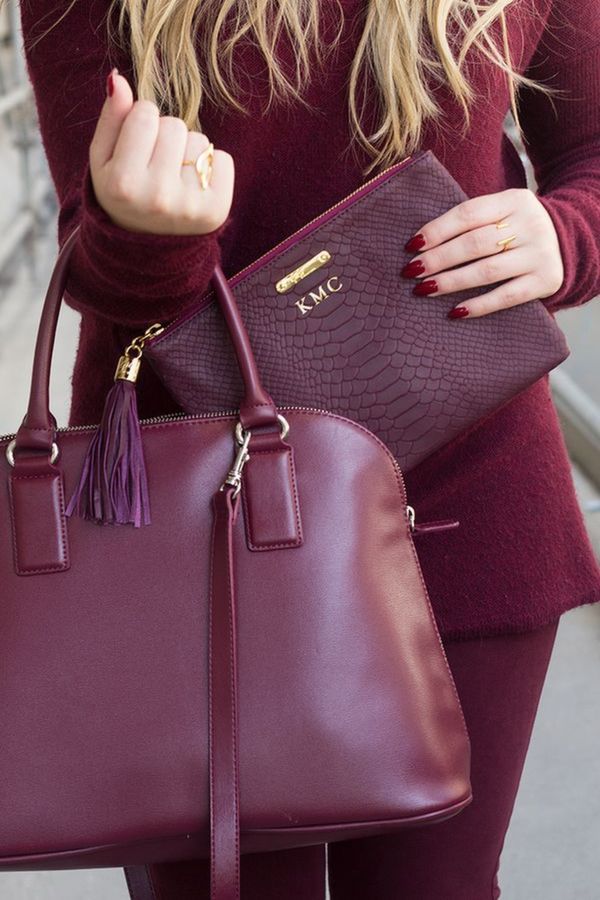 Interestingly enough, another big trend right now is carrying more than one purse around at once. Yeah, it might seem a bit odd but look at it this way: It's an excuse to carry even more stuff around. Plus, why wouldn't you want to add a couple of Marsala bags to your purse collection?
20. Marsala skinny jeans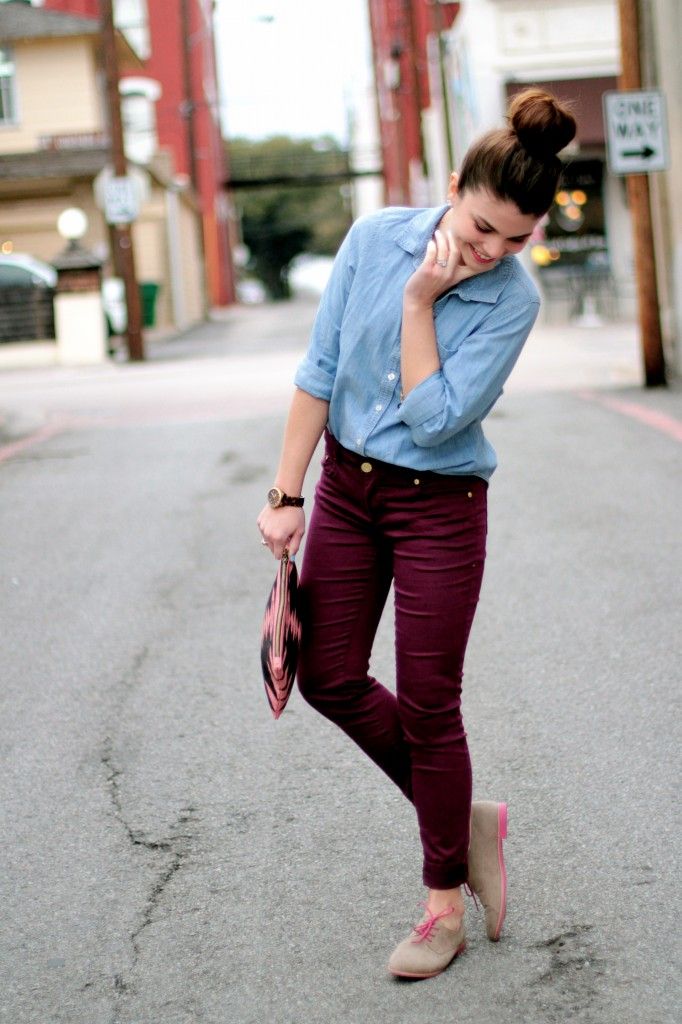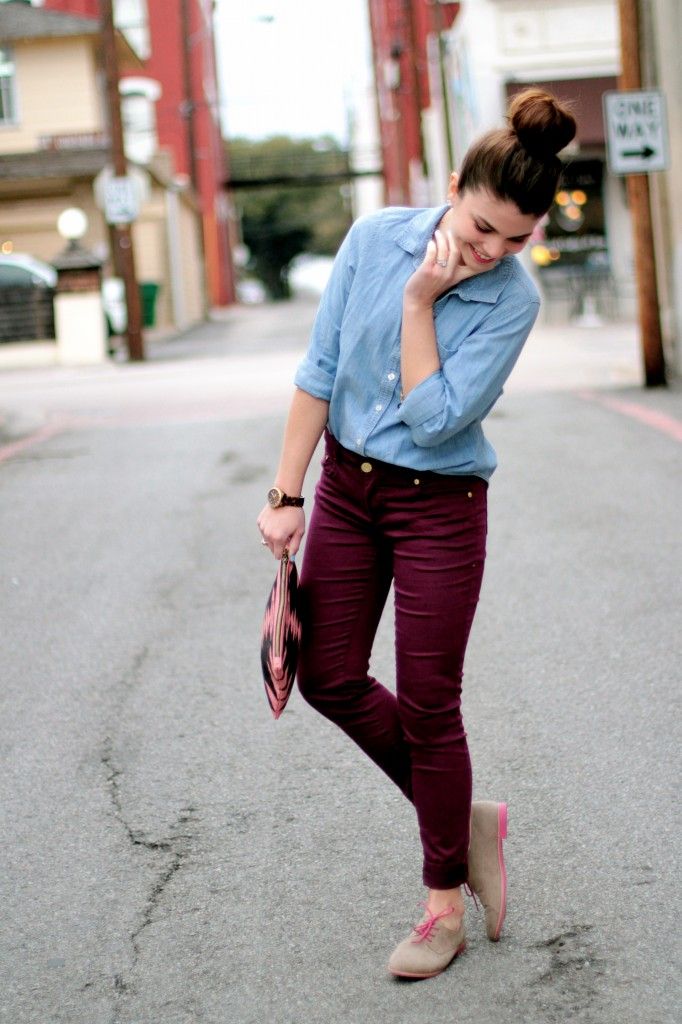 Marsala is a great color for skinny jeans. Especially for the fall and winter seasons.
21. Marsala halter dress


Can you imagine the look on his face if you happened to walk into a room with this Marsala halter dress on? Whew!
22. Marsala pencil skirt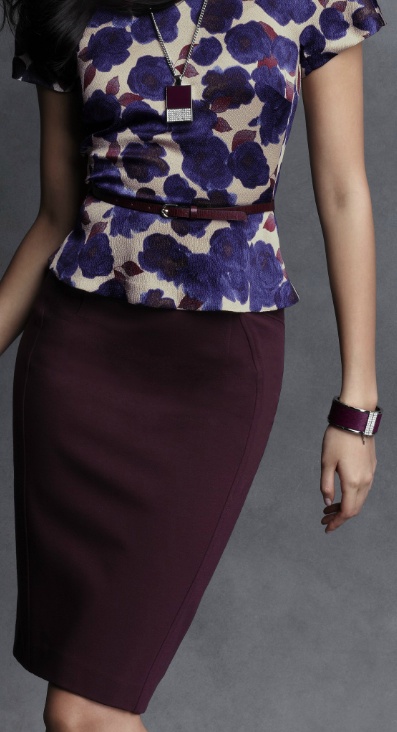 Pencil skirts are perfect for work. A Marsala pencil skirt adds some personality to a conservative business outfit.
23. Marsala from head-to-toe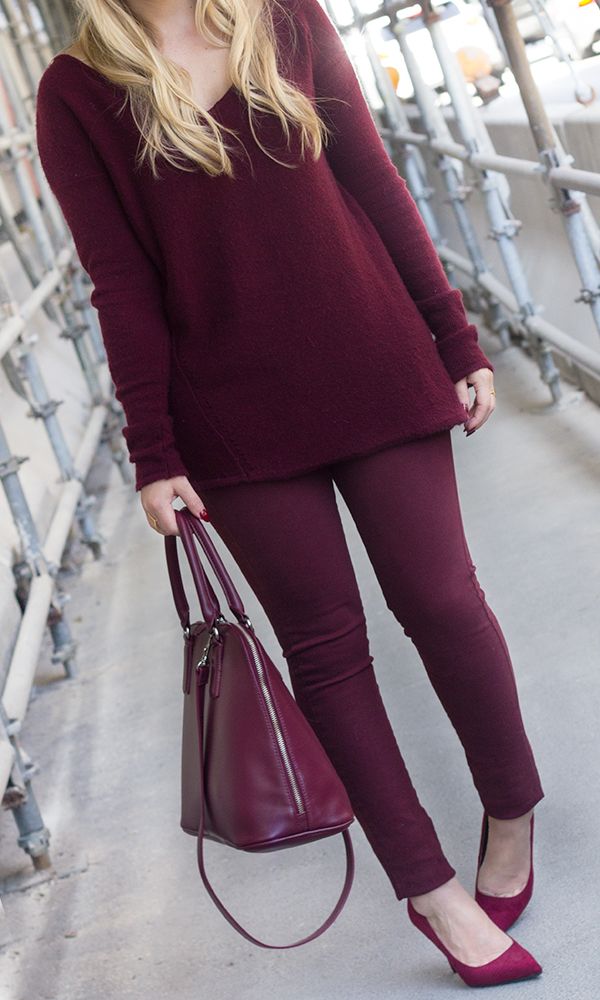 Wearing all one color at once is also a big trend right now. And as you can see right here, you honestly can never wear too much Marsala. No, not ever!