How to Wear Denim
Can you imagine what fashion—or life for that matter—would be like without denim? It's comfortable, it's long-wearing and there are dozens of different ways that you can wear it. Plus, it's pretty affordable which makes it the kind of fabric that's a wise investment and something that you simply cannot get enough of.
So, what can you do with denim other than wear a pair of jeans? We're so glad that you asked. Jeans are definitely a denim staple, but when it comes to fashion, the sky really is the limit!
Flared denim jeans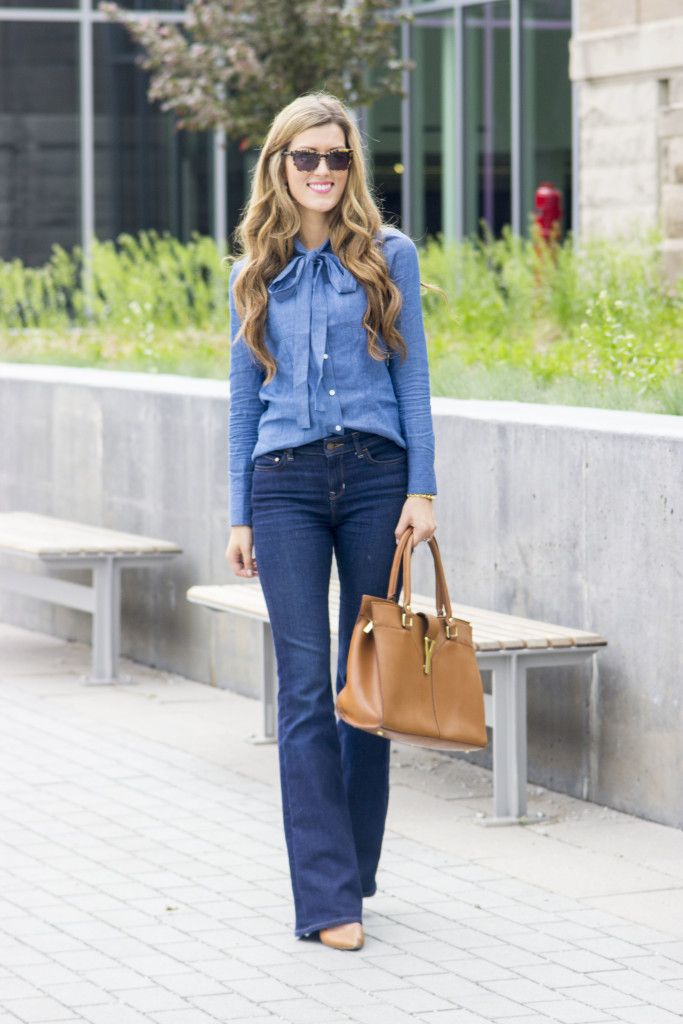 Let's start off with a couple of different styles of jeans. One that's a throwback from the 70s are a pair of flare jeans. They are awesome because they are pretty figure flattering, no matter what your size or body type may be.
Distressed skinny jeans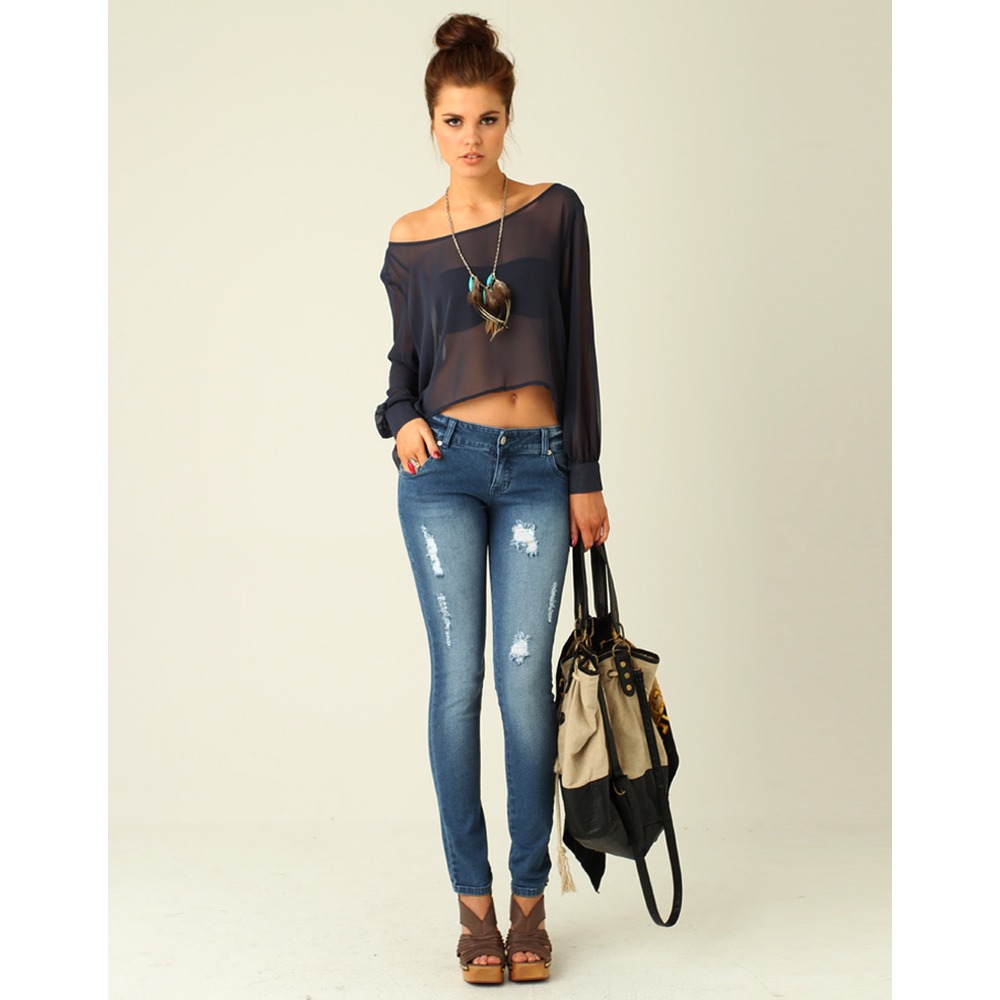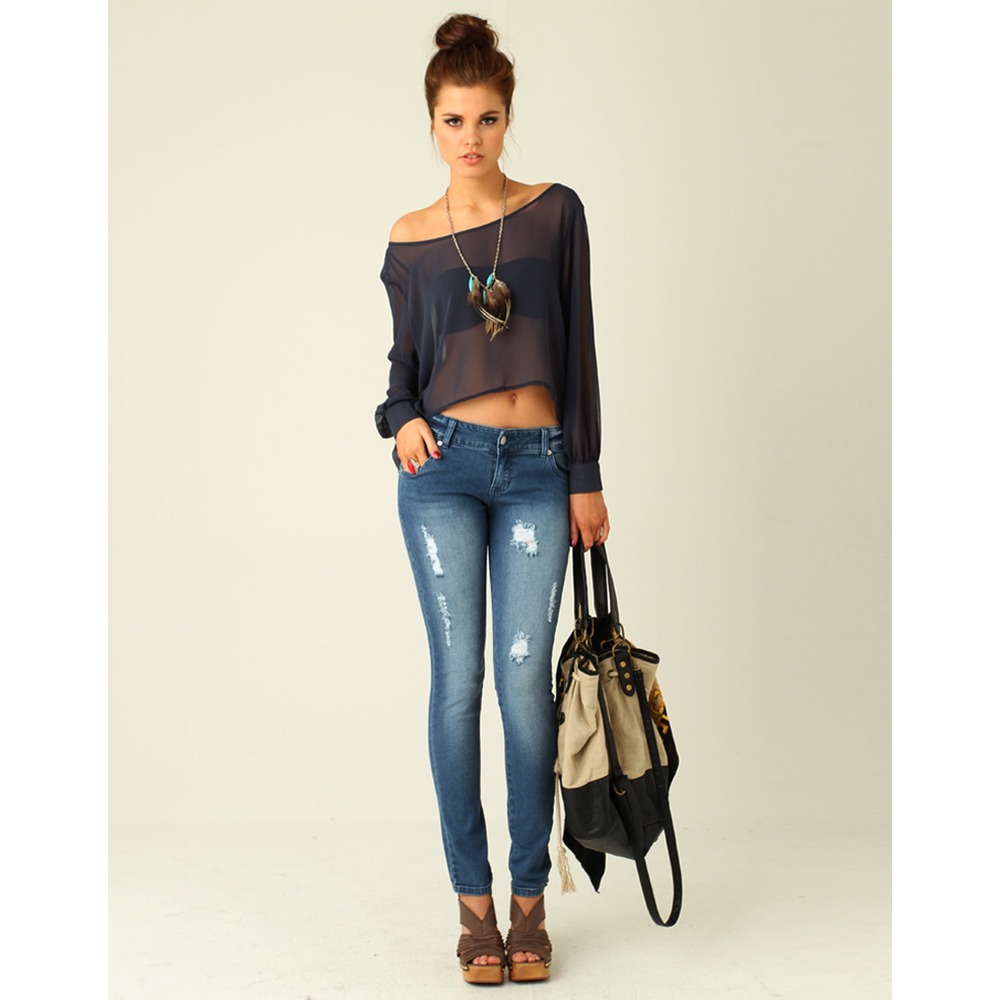 If you're still a fan of skinny jeans, other than a pair of dark denim ones, make sure to get a pair of distressed ones too. If money's tight and you'd prefer to make your own, you can learn how to do so here.
Denim purse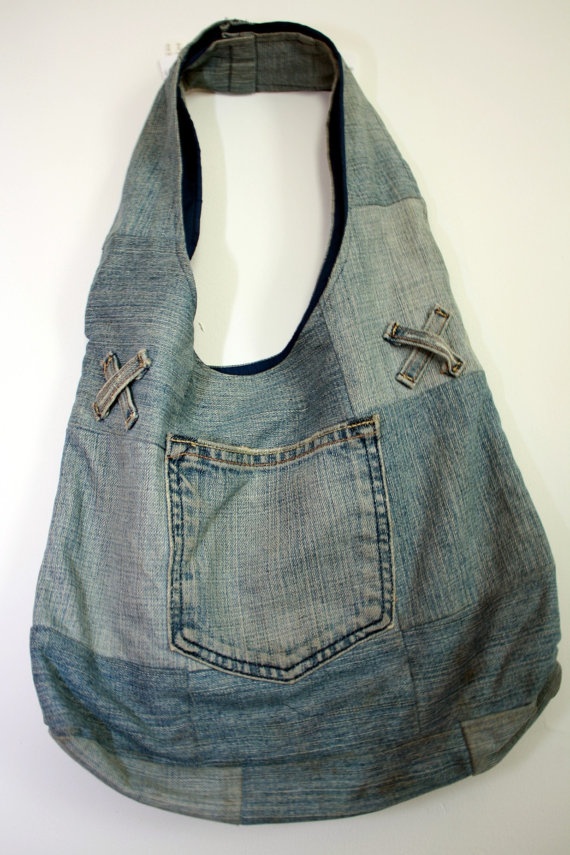 Using denim as a fashion statement doesn't mean that you always have to wear it. As an accessory, it can be quite useful as well. Take this cute hobo denim purse, for instance. It will go with pretty much anything.
Denim tunic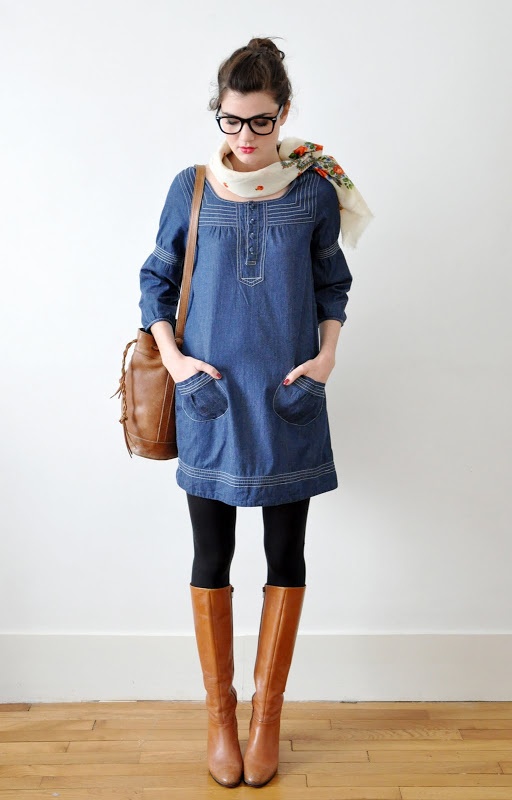 No matter what fabric they are made out of, tunics are a wise wardrobe addition. Mostly because you can wear them alone (in the summer) or layer them with the help of leggings (in the fall).
Denim and diamonds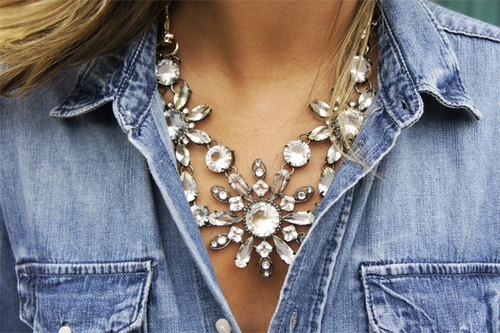 With the help of a maxi skirt and a diamond statement necklace, you can dress up your denim skirt.
Denim leggings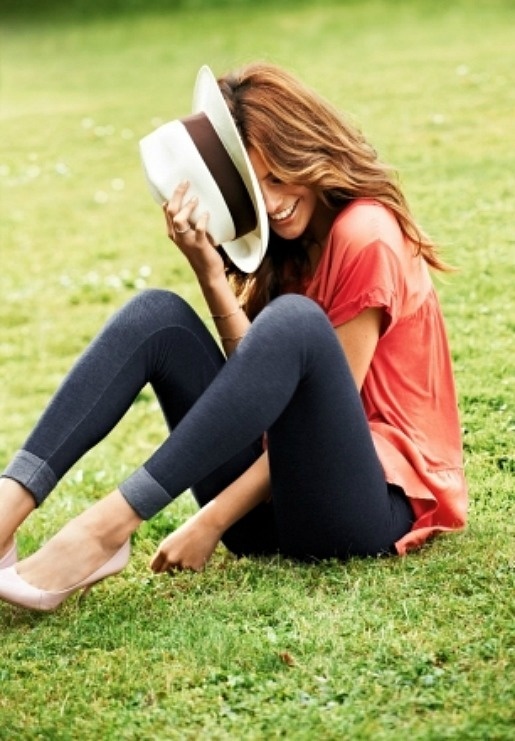 One of the best things to ever happen to leggings is denim. Basically they look like a super-tight pair of skinny jeans and with the right shirt and shoes, you'll look so hot in 'em.
Denim shirt dress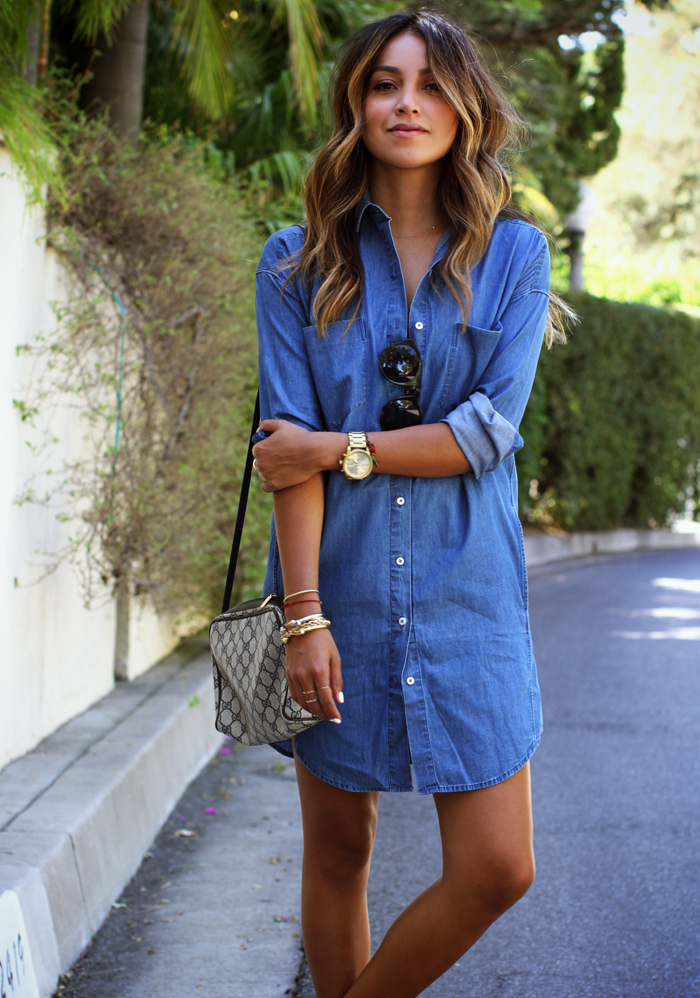 Shirt dresses are a big trend right now. If you get a denim one, you can wear it all year long. Just make sure to accessorize. It's really great with a pair of flats or cowboy boots.
Denim and lace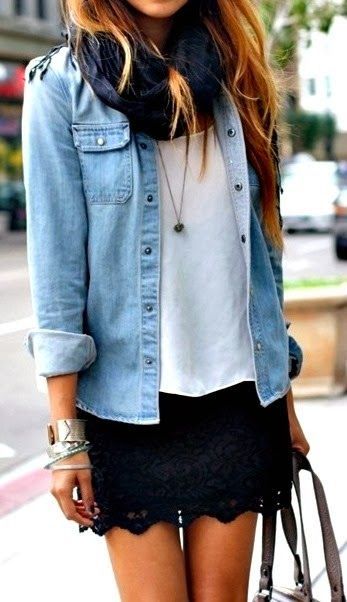 Is your office basically business casual? If so, combine your denim shirt with a lace mini skirt. You'll be super cute and really appropriate.
Denim vest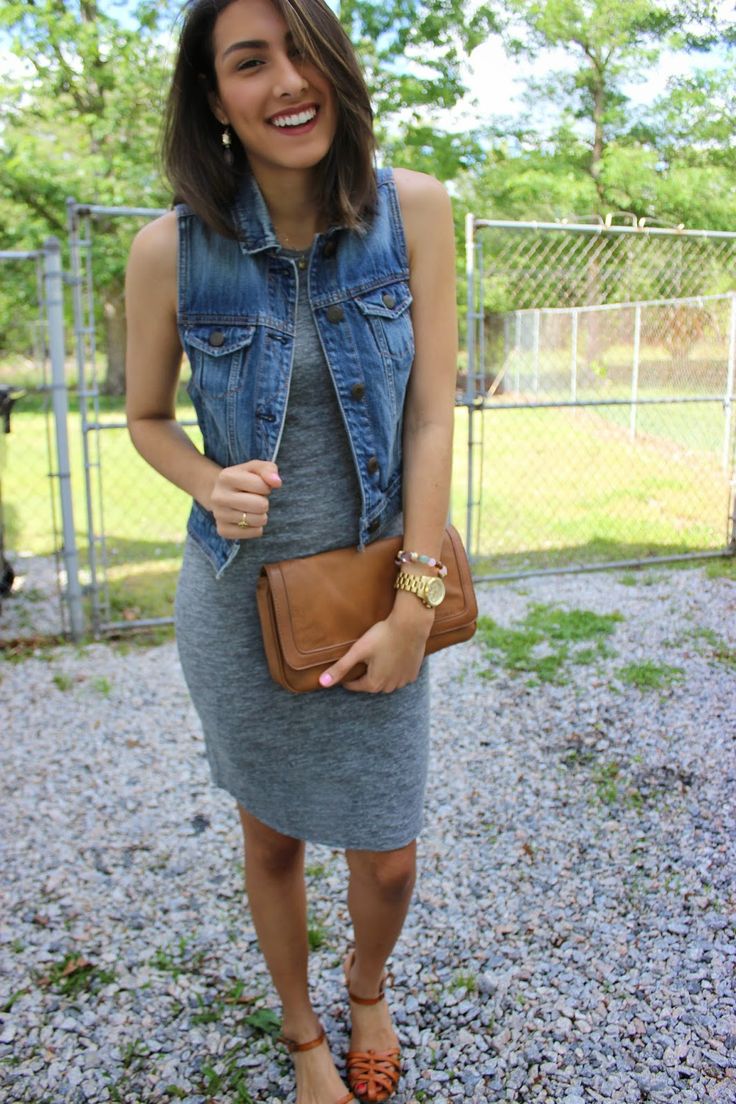 Another item that works with anything in your closet is a denim vest. A cotton dress or a tank and jeans—they'll both look so good with it on top.
Denim overalls (pants)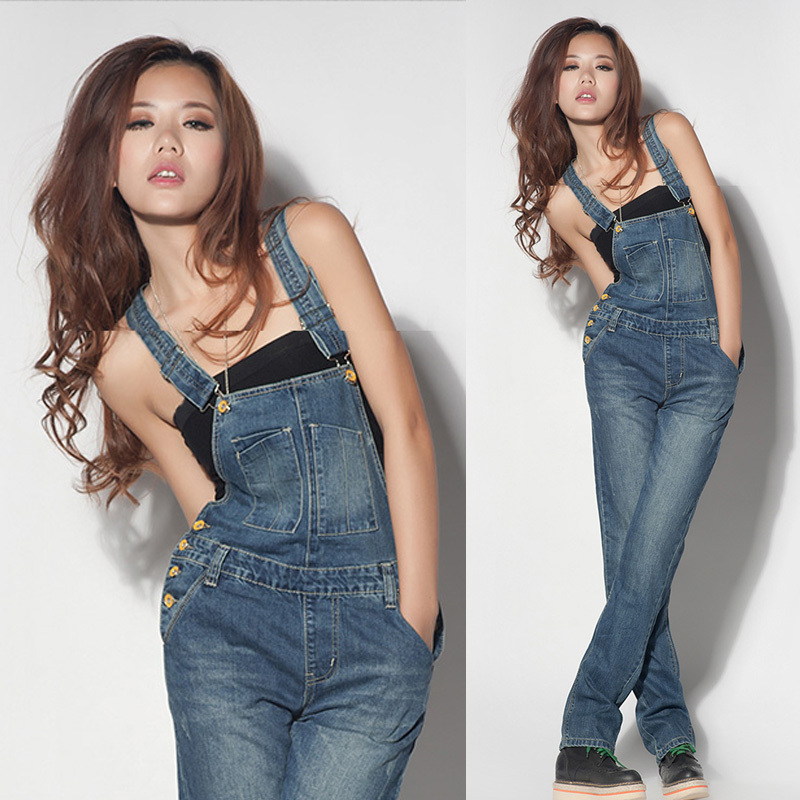 Overalls are back. And if you put a tube top under it, you'll see why you should definitely own a pair.
Denim overalls (shorts)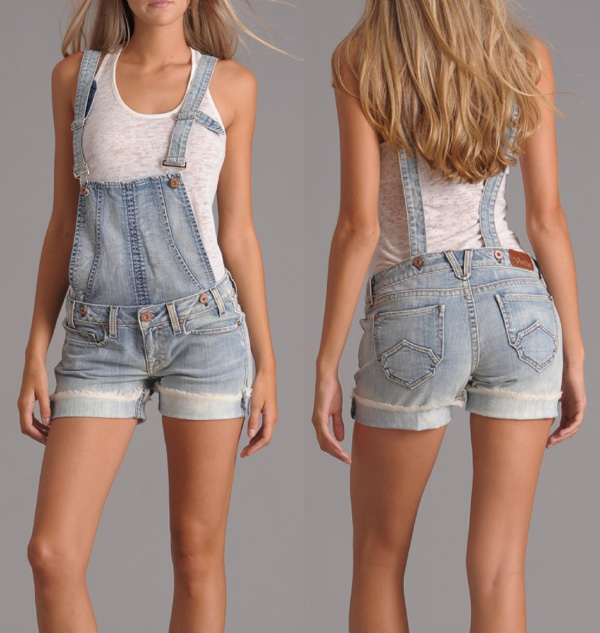 Another cool twist to overalls? Denim shorts. If you already have a pair of long ones and you're a bit bored, don't toss them out. Upcycle them instead by turning them into shorts like these.
Denim overalls (skirt)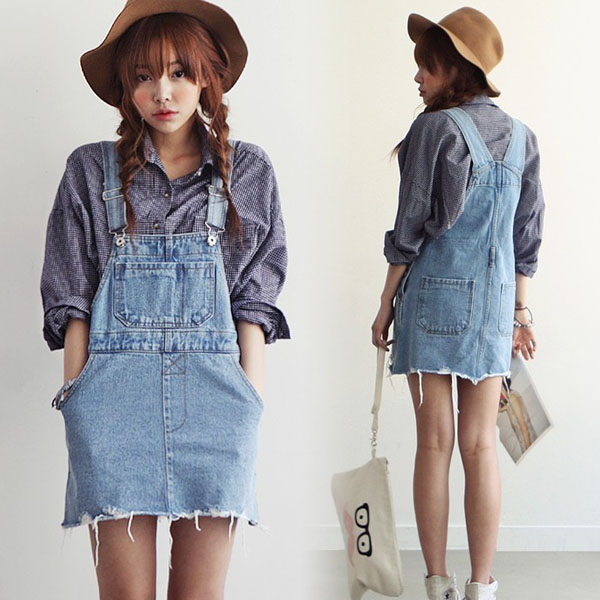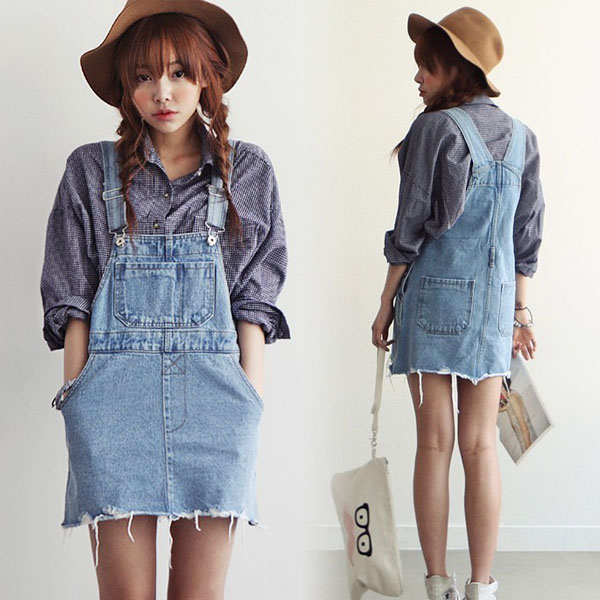 Or you can go with some denim overalls that are actually a shirt. You can either buy some or you can cut along the seam of your pants or shorts and sew the front seams and then back seams together.
Denim and tulle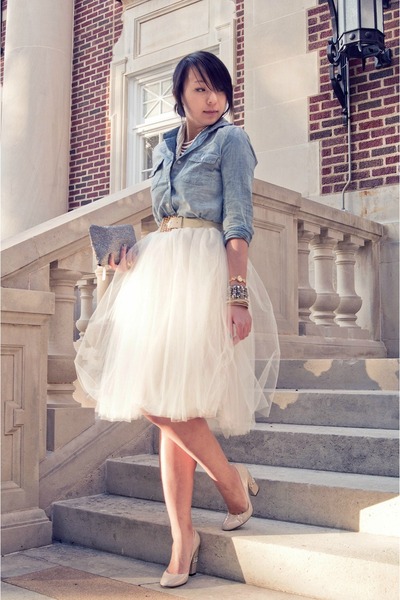 Here's another fun way to dress up your denim shirt. You might've never thought about mixing it up with a tulle skirt before but now do you see why it's a smart fashion move? (Especially if you add that statement necklace we were talking about earlier!)
(Upcycled) denim shoes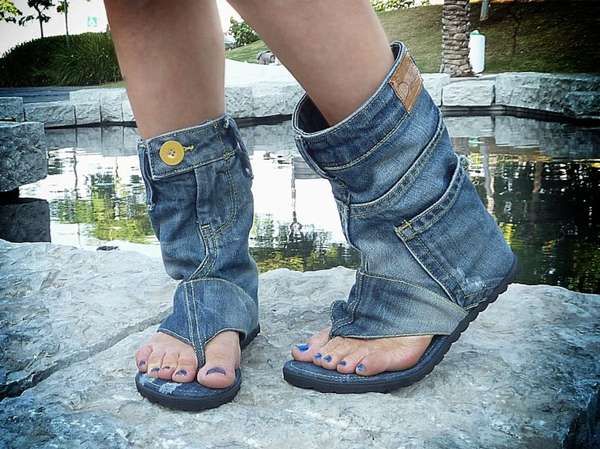 Another way to upcycle your denim is to turn an old pair of jeans into a pair of shoes. You can read about a variety of ways to upgrade your old denim here.
Denim and layers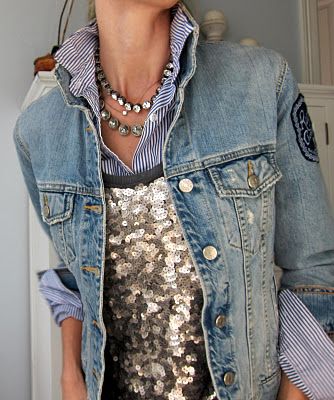 This look is so fashionable. All of those layers really take it to another level. Frankly, we don't know what we like more: the stripes and sequins or the sequins and jean jacket. It's a "must do" for fall.
Denim skirt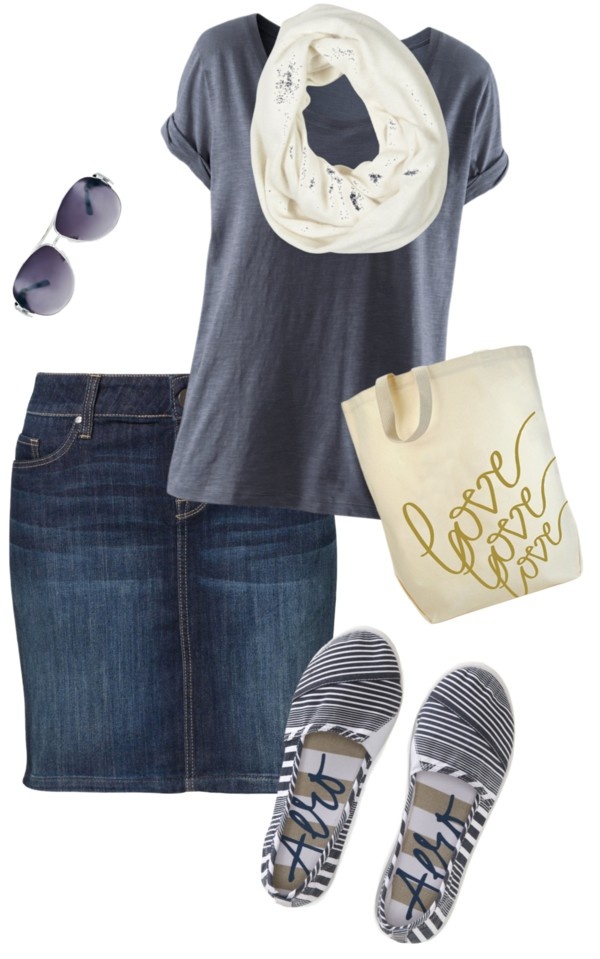 A denim skirt is another staple of denim wear. You can wear it with a T-shirt or even a dressy blouse. In fact, the right cut can easily last you for a few years.
Denim and an animal print flare skirt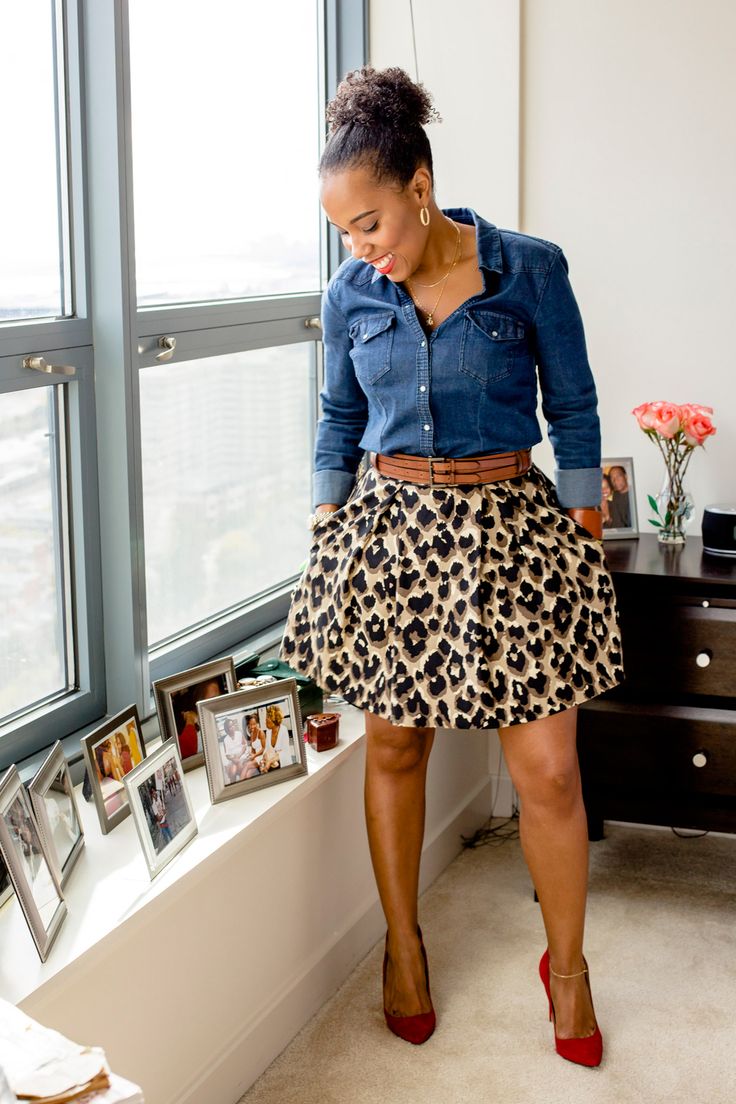 Whether it's a denim shirt and an animal print skirt or a animal print top and denim jeans, give this combination a try. You won't regret it. (Especially if you add some red pumps to round out the look.)
Denim shirt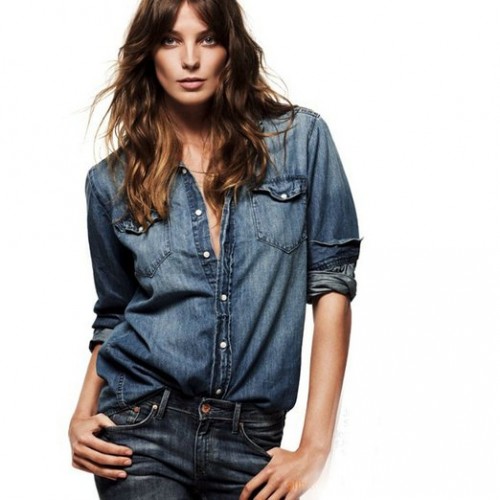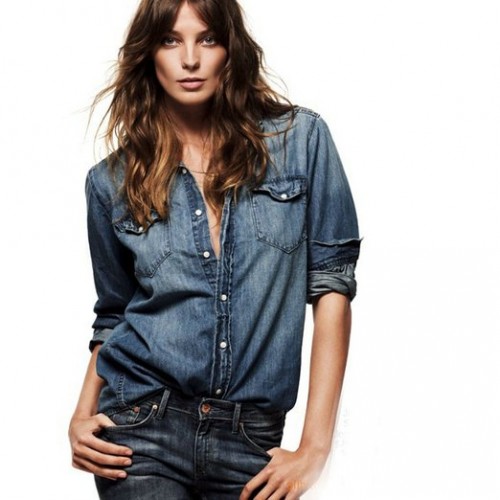 A long-sleeve denim shirt. It's a must-have. Right now. Nothing more needs to be said.
Denim and a maxi skirt (or dress)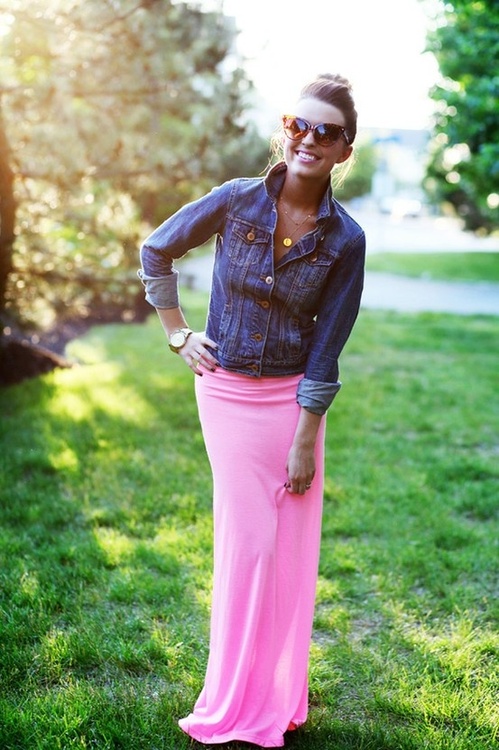 A denim shirt or a denim jacket goes extremely well with a maxi skirt or dress. It's another outfit that you can wear to work. Or on a date after work.
Denim cut-off shorts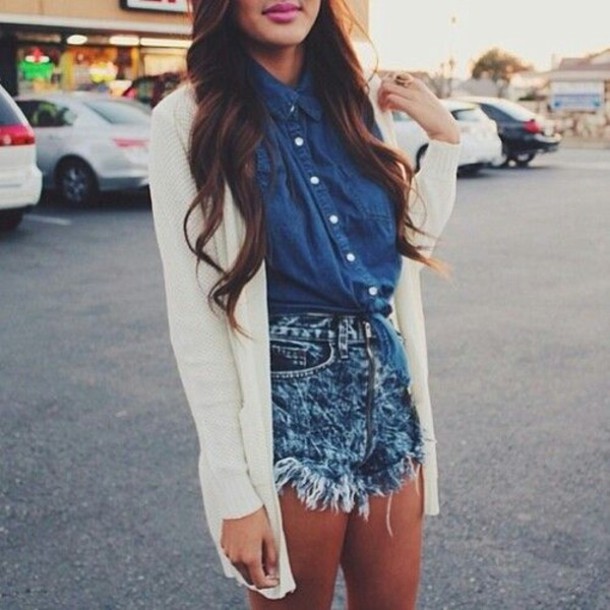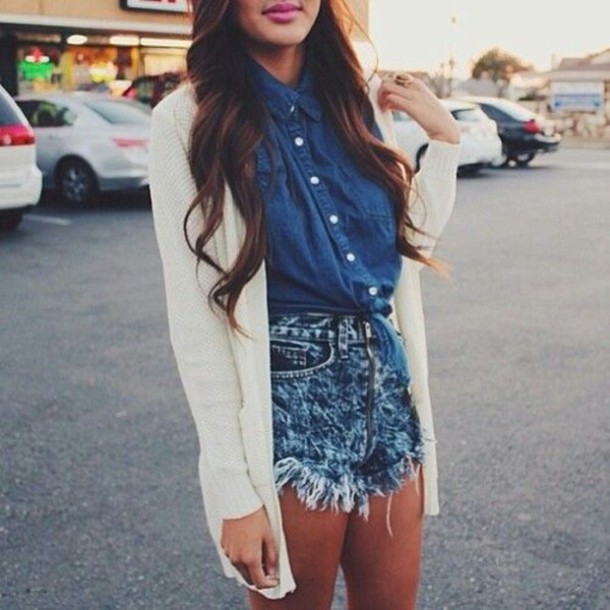 A sexy look for summer are denim cut-off shorts. Don't waste your money buying some, though. Just pull out a pair of scissors, cut up some old jeans, run them through the wash and you've got a pair just as good-looking as the department store ones.
All denim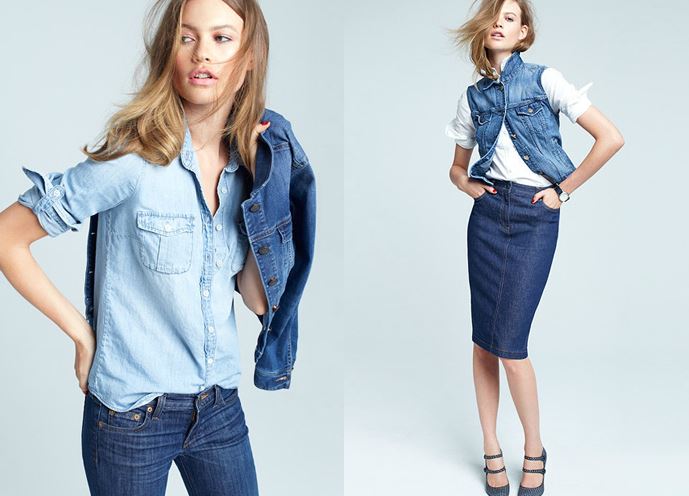 If you've never tried an all denim look because you're worried that it's too "matchy matchy", don't be. The key to pulling this particular outfit off is to wear different shades of denim. That's how you end up looking like a model out of a magazine.
Denim and leather

Bold. Daring. Seductive. That's the three words that immediately come to mind when denim and leather are put together.
Denim and pearls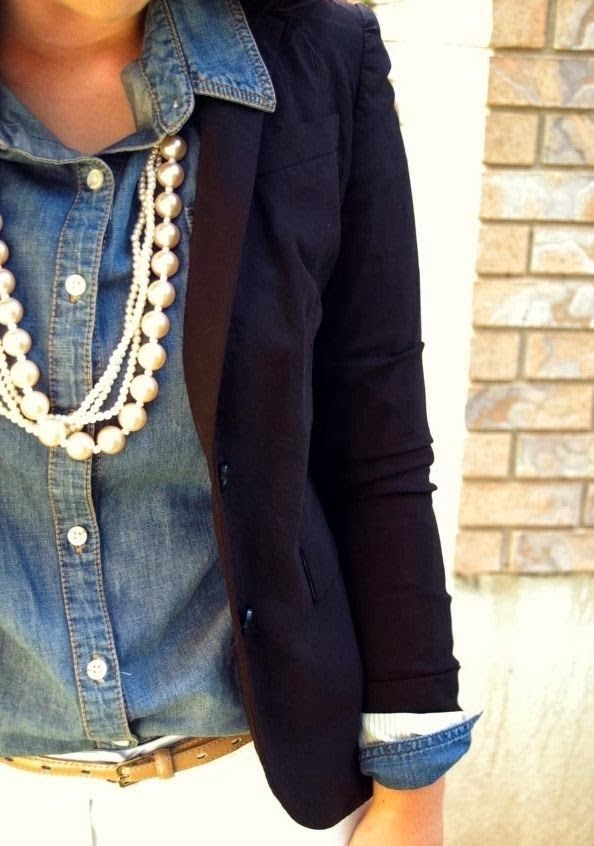 If you like denim but you are on the conservative side, how about adding a blazer and a string of pearls? It's another layer look that is quite fashionable.
Colorful denim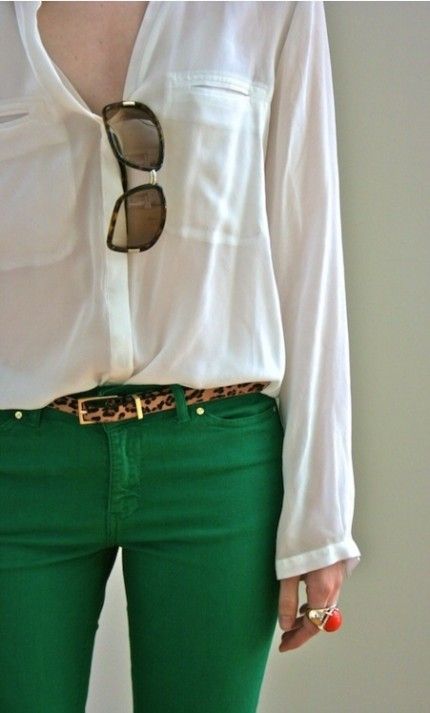 Blue is the classic color for denim but it's not the only one. It comes in all sorts of colors like red, yellow and even green. (You can also find polka dot, floral and various other prints and patterns.)
Denim with a formal dress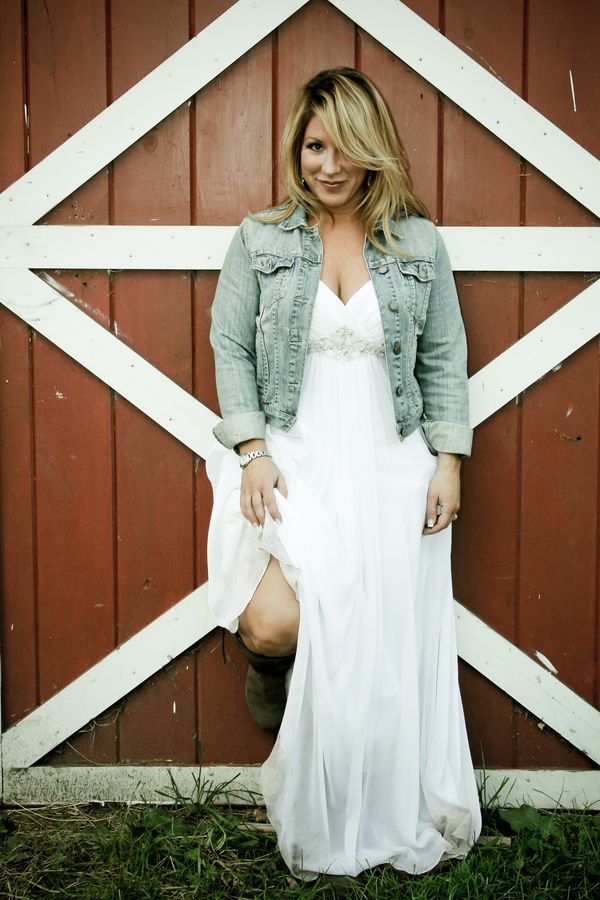 Say that you're going to an outdoor wedding during late summer/early fall. Whether it's formal or semi-formal, a denim jacket is a unique way to express your own style. If it seems a bit radical, there are actually brides who have worn them too. Yep, denim has endless possibilities!